Last Updated on December 20, 2022 by DMEditor
Admit it. You know what they say about ecommerce. That it's a completely automated business framework that essentially eliminates the hassles we've experienced with brick-and-mortar stores.
Well, we'll come clean about one thing- and acknowledge that part of that might indeed be true. But that's as far as the good news goes.
The bad news is that it's not entirely true. Building and running an ecommerce site can be just as challenging as any other type of venture. As a matter of fact, some digital merchants confess that they have encountered much bigger hurdles than their brick-and-mortar counterparts.
Chilling, right?
Thankfully, we've been there. Not once or twice. But multiple times altogether.
We've tried building different types of online businesses using varying approaches and tools. Some have hit the ground running while others have failed miserably. Most importantly, however, we've done our analysis comprehensively and learned our lessons.
All things considered, the most valuable lesson here is- the tools you choose for your ecommerce site substantially affect the subsequent success of your business.
That said, there are two sides to this. On the bright side, there is a myriad of ecommerce tools out there. Believe it or not- you're in the golden age of opportunity since ecommerce capabilities are virtually limitless.
Unfortunately, and rather ironically, this is also a drawback. A wide array of tools progressively complicates the selection process.
If you've tried this before, then you know how overwhelming it can get. And to make matters worse, making an unsuitable choice, even on the simplest tools, could potentially compromise your entire business. Make no mistake- ecommerce is an increasingly volatile environment.
Tell you what- fortunately, we've done the homework for you. We've subjected numerous ecommerce tools through comprehensive testing processes to assess them accordingly. Apart from that, we continue to analyze even the newest tools, in addition to retesting upgrades made on the old ones.
CRM tools, site-building solutions, analytics software, marketing tools, project management tools, accounting tools– you name it, we've done all the relevant assessments.
Then above everything else, of course, comes ecommerce platforms.
Your selected platform will affect every single element of your online business. A wrong move here, therefore, would certainly be detrimental to your entire enterprise.
So, let's cut to the chase here and look into all the principal factors you need to know to find the best ecommerce platform for your business.
But first, let's get the basics right- what exactly is an ecommerce platform?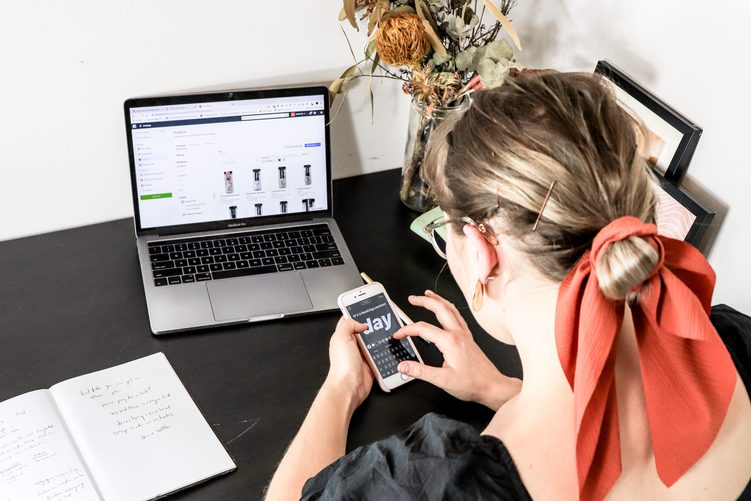 What is an Ecommerce Platform?
Picture your favourite vehicle.
Now, regardless of your specific choice- two or four-wheeler, coupe or limo, electric or gasoline-based- there's one thing it's guaranteed to have. Yes, your right- an engine.
Just like the engine powers pretty much everything in a car, ecommerce platforms provide all the fundamental facilities for online businesses. They come with features for not only setting up and hosting sites but also managing sales and coordinating all the operations.
Consequently, the platform you leverage dictates your entire business framework and its corresponding potential.
But, come to think of it, wouldn't it make more sense to skip all the formalities and go for the platform with the most features right off the bat?
Unfortunately, you can't have it all. Even if you combined all the dominant brands like Shopify, Square Online, Magento, OpenCart and the likes- which is highly impractical in the first place- they still wouldn't be able to efficiently provide for all the possible business structures. In fact, they only make up a small fraction of the entire ecommerce platform space.
The number of ecommerce solutions today is unknown. And get this- they are increasing exponentially on a regular basis to cater to the exceedingly extensive online business space with ecommerce functionality.
Besides that, they continue to morph quite holistically in response to the dynamically changing market needs. That's why each solution is considered special in its own way.
Well, if we had the time, we'd list all the ecommerce platforms we've come across, plus their corresponding features. But that wouldn't help you much.
So, here's a much better approach- we'll group them accordingly to assess the options according to their respective types.
And that's the first critical step to the whole process of choosing a perfect ecommerce solution- knowing all the types available in the market.
Understand The Types of Ecommerce Platforms
There are two primary methods of classifying ecommerce platforms.
First off, you could use their coding structures- which would place them in these two categories:
Open-Source ecommerce platforms
Software-as-a-Service ecommerce platforms
Beyond that, there's the issue of environments hosting the platforms. And that gives us an alternative classification methodology:
Cloud-hosted ecommerce platforms
On-premise or self-hosted ecommerce platforms
To examine their differences, let's dive into the details…
Cloud-Hosted Ecommerce Platforms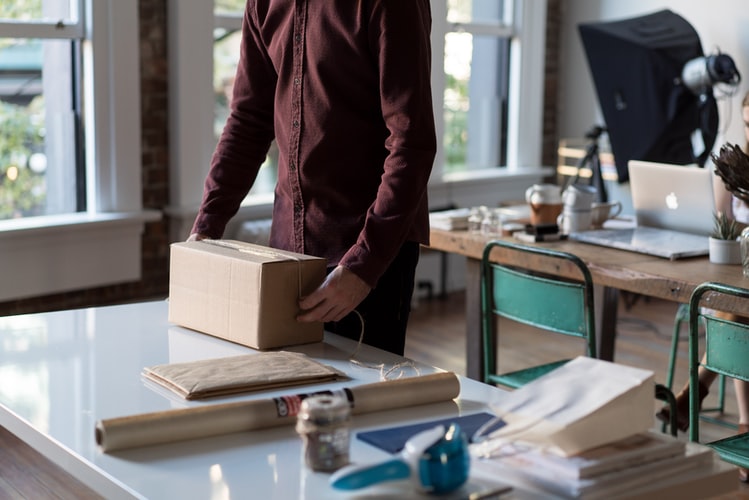 It goes without saying that most of the ecommerce platforms today are cloud-hosted.
And what does this mean exactly?
Quite simply, this category of solutions is built within the service provider's infrastructure with pre-optimized tools for powering online businesses. Consequently, users adopt the corresponding soft resources as third-parties while service providers maintain the underlying infrastructure and provisions.
Now hang on a minute. Doesn't this grant the service provider ultimate power over your online store?
Admittedly, that might be one way of looking at it. But then again, the bulk of service providers are only entitled to limited rights. While they can control the type and amount of system resources you're allowed to access, they cannot interfere with your core business operations.
And that alone is also a notable benefit because it relieves you all the hassles of maintaining the infrastructure. So, in essence, you don't have to worry about setting up and running servers for your online business.
The only thing you'll be required to manage in this case is the website and its corresponding business operations.
Then guess what? It turns out you can make things much easier with managed hosting ecommerce platforms like WP Engine and Flywheel. They come in handy when you need a service for handling all the technical bits of website maintenance, leaving you to focus only on business management.
On-Premise Ecommerce Platforms
This is the direct opposite of cloud-hosted.
Instead of third-party servers, the solutions are installed on your local business infrastructure, and the subsequent management is handled by your in-house IT staff.
Now, the best thing about this setup is the uninterrupted hardware control it grants companies. Everything in your ecommerce system, including its underlying components, will be coordinated entirely from your organization.
But, here's the kicker- this requires significantly large investments in infrastructure. And sadly, even after purchasing servers to set up a data-center, your business will still incur additional maintenance costs on a regular basis.
Then to top it off, you'll be forced to take full responsibility for all the regulatory standards relating to personal data management and credit card security (or payment gateway security).
Certainly not a walk in the park at all. As a matter of fact, it's arguably more cumbersome than managing brick-and-mortar stores. That's why self-hosted ecommerce solutions are usually implemented by large enterprises with substantial financial muscle.
Open-Source Ecommerce Platforms
Open-source ecommerce platforms refer to both on-premise and cloud-hosted solutions whose code is accessible for additional modification.
Take Magento, for instance. After testing its features, we established that its open-source structure is indeed holistically customizable. And the same applies to Flywheel, which is also an open-source solution running on PHP/MySQL code.
Although tweaking them requires extensive programming knowledge, the consequent flexibility is worth the trouble. You can morph even the most intricate details based on your store's framework and personal preferences.
That said, open-source ecommerce store platforms typically allow users to:
Introduce new site tools like designing elements, merchandising tools, plus promotion and discount engines.
Build different integrations with third-party applications
Improve system security with manual patches.
Control embedding of updates released by the platform provider.
Manage PCI compliance
Software-as-a-Service Ecommerce Platforms
This category is fairly straightforward.
In contrast to open-source solutions, SaaS ecommerce website platforms come with closed-source cloud-hosted structures. In order words, you don't get the rights to adjust the underlying system code.
But, don't get me wrong. This approach does not necessarily lock you out of adjusting your ecommerce website.
Shopify, for example, is a closed-source platform with website templates that can be only be customized from the primary design window. Anything beyond that, unfortunately, is not possible.
Disappointing, but let's face it. That's a small price to pay considering the benefits attached to SaaS ecommerce store platforms.
What am I driving at?
Well, here's the thing- apart from the fact that such solutions are entirely maintained by platform providers, they will not eat into your wallet like other platforms. They are much cheaper overall especially when you factor in the running costs over the long haul.
Analyze Your Business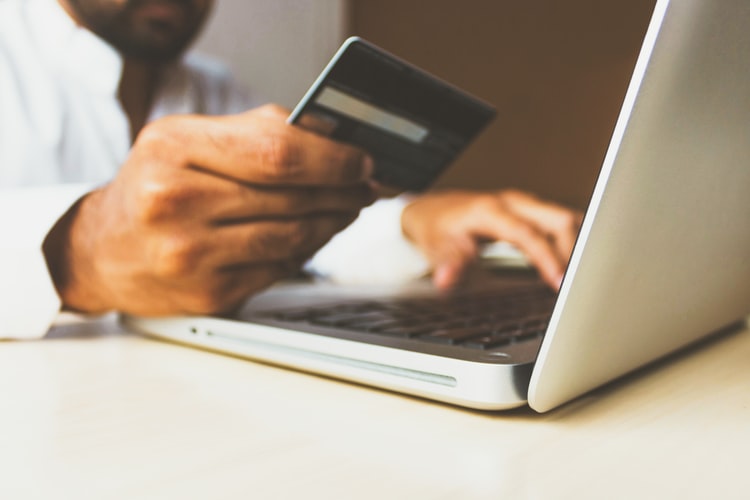 Sure, you know what your business is all about. Fair enough- but it takes more than that to determine your precise ecommerce store needs.
Some of the questions you should ask yourself include:
What's the size of my business?
What am I seeking from an ecommerce website?
How does the business stand to benefit from an ecommerce platform?
What are my digital objectives and vision?
What catalogues, brands, and products am I planning to sell online?
How many customers does the business currently have?
How am I planning to expand the customer base?
What processes am I looking to embed into the overall sales framework?
Do you get the idea?
In short, the deeper you go here, the more the intricate details you'll be able to uncover a suitable ecommerce platform.
And make no mistake about it. Deeper doesn't mean complicating everything. Maintain a systematic assessment procedure with simple questions to generate straightforward answers.
That said, startups and small businesses typically go for simple ecommerce solutions. I'm talking about stores that operate with a limited array of products, and are not planning to expand dramatically in the near future.
If this applies to you, don't be tempted to consider the class of extensively complicated platforms, which are optimized for growth. That would only make the whole adoption process difficult and costly.
A standard store that deals in art, for instance, would be much better off with BigCartel as opposed to something like Lemonstand. While the former is well-enhanced for artists and art stores, the latter is built to facilitate growth after a lengthy coding process.
Lemonstand and the likes are perfectly suited for mid-sized businesses that are progressively changing. So start focusing on this category if you're perhaps planning to expand your product range extensively or diversify your business operations.
However, it's possible that programming might not be your cup of tea. In that case, you can consider other options like Shopify, which supports growth on a simpler underlying framework.
Its closed-source approach will limit your customization options, but you'll be able to run multiple sales channels simultaneously. Another platform you might be interested in if you're selling both online and offline is Square.
While platforms optimized for growth offer robust functionalities, they have nothing against solutions that target large enterprises. This is the special category of businesses that basically don't mind splashing the extra cash when acquiring systems.
Interestingly, big and extensive doesn't cut it for large enterprises. They want it all. So the keyword here is unlimited- they adopt ecommerce platforms that support unlimited products, unlimited bandwidth, unlimited customer profiles, and much more. This is where solutions like Magento thrive.
Then since large enterprises also sell to other businesses, ideal ecommerce platforms should effectively facilitate both B2C and B2B operations.
Don't Fall For The Hype
I know what you might be thinking right now- why bother with all these details yet the industry leaders are known? Shouldn't the selection process be as simple as running a search on Google then comparing the leaders by their respective customer reviews?
Well, that might seem like a thoughtful shortcut at first. But here's the problem- market dominance doesn't necessarily translate to product effectiveness.
We've tested out these "industry leaders" repeatedly and one thing is certain- although they are powerful in their own ways, each dominant brand you can think of has its fair share of notable drawbacks.
And you know what? Some of the emerging small brands are capitalizing on this by providing what "industry leaders" lack at a significantly lower price.
In essence, some of the hyped ecommerce platforms seemingly enjoy the limelight because of their superior marketing strategies. They lose out to many of their competitors when it comes to ecommerce functionalities.
So, avoid falling for the hype by conducting adequate research based on your specific business needs. Our platform contains detailed expert reviews of prominent ecommerce platforms. And in case you get stuck between two possible options, we've also weighed different solutions against each other- complete with structured verdicts on all their core elements.
If you're keen, you might discover a couple of solid ecommerce platforms that outdo your principal options by a large margin. After all, they say that the devil is in the details.
Speaking of which, which feature details should you even review to make an informed decision?
Critical eCommerce Features to Consider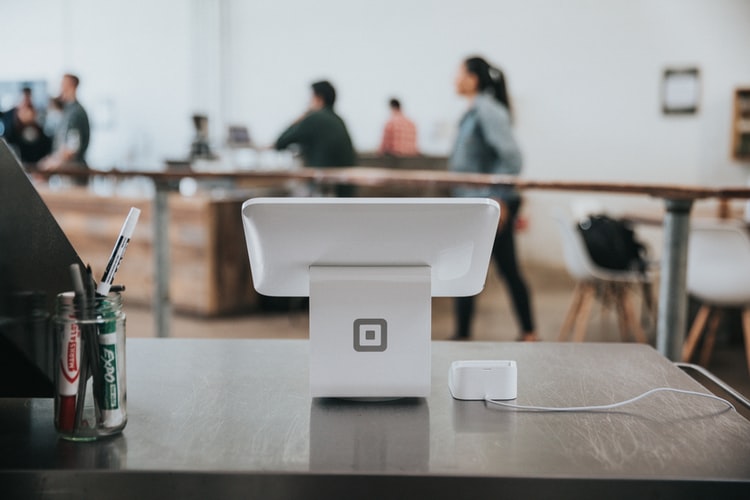 User-Friendliness
An ecommerce platform is not like your typical site hosting solution that functions independently. Regardless of your type of business, it will always be a core facilitator of all the processes.
That basically means that you'll have to use its back-end quite frequently to manage your entire business.
So, of course, it only makes sense to avoid unnecessary difficulties by focusing only on user-friendly platforms. Pay special attention to the entire back-end interface, particularly the dashboard, navigation, and overall usability.
In a nutshell, a good system should come with a well-streamlined sitemap procedure. Most importantly, standard operations like editing product inventory, uploading media, tracking sales, and running promotions should be manageable without any troubles
Supported Products
The type of supported products and the corresponding catalogue management systems differ across the board.
While a significant number of platforms support physical, digital and subscription-based products, there are some that offer specialized features for just one product type. Cratejoy, for example, is a popular option for startups and small businesses running subscription-box stores.
All things considered, the best platforms provide multi-level product categories, product URL customization, multi-channel inventory real-time syncing, product filters, product search tools, product review fields for customers, custom product attributes, inventory tracking, multiple product options, and more.
Search Engine Optimization
Well, you can start optimizing your online store for search engine ranking from ground zero. That's a totally acceptable way of approaching it.
Unfortunately, it's repetitive, tedious and quite cumbersome. Capitalizing on an ecommerce platform with SEO features, on the other hand, gives your site a much-needed head-start from the word go. You subsequently pick up from there by tweaking the finer intricate elements like custom page URLs.
Some of the features you should look out for include appropriate indexing of web pages, internal site search engine, mobile customization, simple 301 redirects, and well-structured URLs. Apart from that, the best platforms help users adjust elements like header tags, URLs, meta descriptions, and title tags.
Shopping Experience Optimization
If your site's overall user experience is poor, 79% of the traffic will bounce off to your competitors' websites.
Admittedly, your store's service plus final design and outlook considerably influence the consequent customer experience. However, the whole thing starts at the foundation level- with the underlying ecommerce platform.
Therefore, a solid platform should offer a combination of features that effectively power all the relevant aspects. The site templates, to begin with, should be attractive and responsive. Then, since 48% of shoppers are frustrated by a poor mobile experience, each template should be optimized accordingly for all types of devices.
But that counts for nothing without a pleasurable shopping structure. The entire pipeline from product search all the way to the checkout stage should be simple enough to be completed in a matter of seconds.
Conversion Boosting
Going by the average ecommerce conversion rate of 2.35%, it's evident that conversion optimization is exceedingly challenging and takes quite a lot of effort.
But, here's the thing- you can get half the job done by adopting an ecommerce platform with the best possible conversion boosting features.
For starters, things like discounts, promotions, and content marketing go without saying. Many platforms are providing this already. The best, however, supplement all that with next-generation provisions like AI, which is exceedingly effective at streamlining customer interactions.
Social Media Integration
Considering half of the world is already on social media, you can bet that your prospects spend a significant chunk of their time on sites like Facebook, Youtube, Instagram, Twitter, and the likes.
Sadly, their average attention span is now about 8 seconds– which means that simply sharing content is not effective enough. You have to hit them with everything. And that entails capitalizing on a platform with a full range of social media integrations.
Therefore, in addition to social media content sharing, a perfect platform should support automatic in-site publishing of reviews made on social sites, customer log in using social media credentials, generation of sharing links after purchase, automatic publishing of the inventory on social sites, social site buy buttons, etc.
Customer Service
By 2020, customer service grew more important to customers than product and price. The best time to perfect the craft, therefore, is now.
Your precise customer support framework, of course, has everything to do with this. And although the final outcome largely depends on your agents' interpersonal skills, the underlying ecommerce platform also plays a special role. Its features significantly determine your store's customer service capabilities.
A perfectly-optimized platform provides features for multi-level ticketing systems, dedicated support pipelines, timed requests, systematic request queuing, real-time customer information syncing, multi-channel customer support, dynamic support team structuring, support agent tracking, automatic generation of historical customer data, streamlined change management processes, and more.
Scalability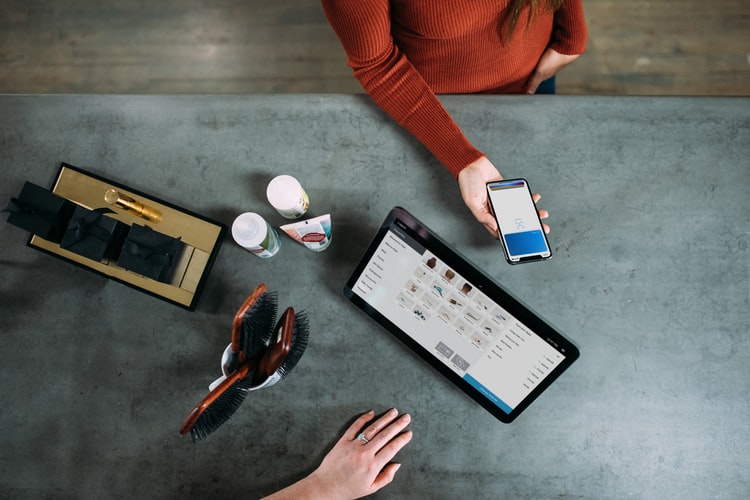 Even for the smallest businesses, change is one thing that's consistently guaranteed in the ecommerce environment. And it doesn't only come in the form of store expansion. Ecommerce trends are essentially morphing at an astronomical rate, forcing all types of business to adapt accordingly.
Now, this is where scalability comes into play. All in all, your store's transformation capabilities depend on the strategic plan, market forces, the execution framework, plus- of course- your platform's hardware and software limitations.
The best approach here is reviewing your store's projected changes in the near future against the platforms' limitations.
That said, an ideal platform is expected to be compatible with a wide range of hardware and software, support numerous concurrent users, adjust to various products, provide automated site migration, Keep up with changing business needs, offer all-round flexibility, and rely on a modular architecture, among other relevant provisions.
Add-ons
Cloud-based ecommerce platforms are developed with a one-size-fits-all structure to serve as many businesses as possible. They feature the most basic elements that apply across the board and leave out specialized functionalities that would only be applicable in selected online stores.
Fair enough. And thankfully, we can turn to plugins or add-ons to personalize online stores by embedding selected extra features.
Unfortunately, the modules are specific to their respective ecommerce platforms. While some platforms support a wide array of add-ons to facilitate increased holistic customization, others provide very limited third-party services.
Shopify, for instance, boasts of an expansive app store with numerous services for powering ecommerce. Adding one to your store is as simple as accessing the market, picking, and embedding.
You can also take advantage of a platform's API to build your own third-party integration. But since this option is quite technical, the best selection is always an ecommerce platform with an extensive network of third-party plugins.
Performance and Security
Fact is- 47% of your traffic expects your web pages to load in less than two seconds. Each additional second reduces your conversions by 7%.
In other words, you cannot afford to compromise your site's performance. Even after you've minimized site graphics and plugins, you still need the ecommerce platform to play its part. A perfect choice here would be one that leverages CDNs to relay content much faster.
In addition to that, the platform should provide uninterrupted uptime to keep your business running at all times.
Then, of course, there is the issue of data security to worry about. At the very minimum, a typical online business should be built on a system that combines 128 bit SSL encryption with Level 1 PCI compliance.
Summary
Ecommerce platforms provide features for creating and hosting business sites plus sales management.
Types of Ecommerce Platforms
Going by their coding structures, the two types of platforms are: open-source ecommerce platforms and Software-as-a-Service ecommerce platforms
Going by their hosted environments, the two types of platforms are: cloud-hosted ecommerce platforms and on-premise or self-hosted ecommerce platforms
Cloud-hosted platforms are installed on hardware that's provided and managed by platform providers.
On-premise platforms are built into your local business hardware.
Open-source ecommerce platforms entail cloud-hosted on-premise and solutions that avail the underlying code for tweaking.
SaaS ecommerce platforms lockout users from the underlying system code.
Analyze Your Business
Comprehensively assess your entire business to establish your actual ecommerce platform needs.
Simple ecommerce platforms are suitable for small businesses and startups.
Complex platforms optimized for growth are built for mid-sized businesses that are frequently scaling.
Ecommerce platforms that provide unlimited functionalities are a great fit for large enterprises with extensive needs and big budgets.
Don't Fall For The Hype
A platform that dominates the ecommerce market doesn't guarantee the best functionalities.
Each renowned platform has its fair share of weaknesses.
Some of the little-known platforms offer superior functionalities at a reduced price.
Critical Features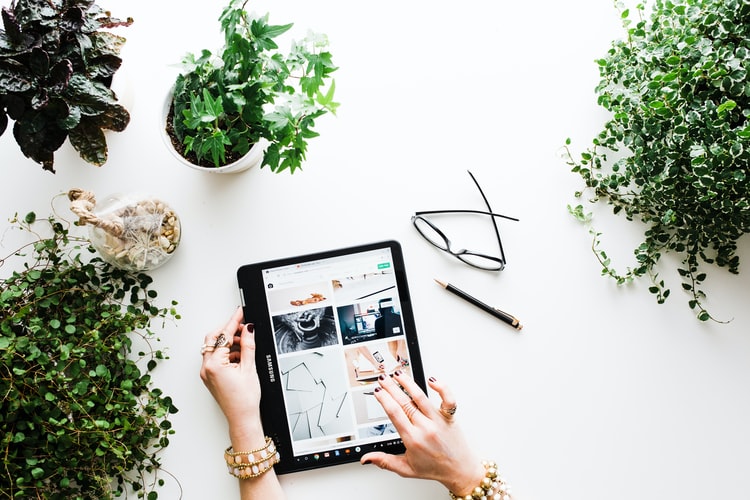 Well-structured sitemap
Simple inventory editing
Media uploading
Sales tracking
Customer management.
Dynamic product categories
Product URL customizing
Real-time syncing of inventory across all sales channels
Product filters
Product search tools
Product review fields for customers
User-defined product attributes
Inventory tracking
Numerous product options.
Adequate page indexing
In-store site search engine
Mobile customization
Straightforward 301 redirects
Well-structured URLs
Custom header tags
Custom URLs
Custom Meta descriptions
Custom title tags.
Well-designed templates
Automatic mobile customization
Pleasantly-organized shopping and checkout process.
Artificial intelligence
Discounts, promotions, and content marketing.
Social media content sharing
Automatic in-site publishing of reviews made on social sites
Customer login using social media credentials
Generation of sharing links after purchase
Automatic publishing of the inventory on social sites
Social site buy buttons
Multi-level ticketing systems
Dedicated support pipelines
Timed requests
Systematic request queuing
Real-time customer information syncing
Multi-channel customer support
Dynamic support team structuring
Support agent tracking
Automatic generation of historical customer data
Streamlined change management processes
Universal hardware compatibility
Multiple concurrent users
Automated site migration,
Modular architecture
An extensive network of add-ons
API
Content Delivery Networks
99% uptime
PCI compliance
SSL encryption
Good enough? Well, this is just the first part. Step in to compare various ecommerce platforms based on their individual strong points and drawbacks, plus the corresponding costs.
Best eCommerce by Product Type
To narrow down some recommendations, it's helpful to consider the different types of goods that can be sold online. With this in mind, we have some helpful kinds on the top eCommerce software by product type:
Best eCommerce Platforms Reviewed and Compared
eCommerce Platform and Tool Reviews
eCommerce Platform Comparisons
eCommerce Platform Integrations
eCommerce Tools Guides and Comparisons
eCommerce Learning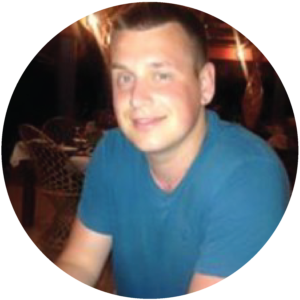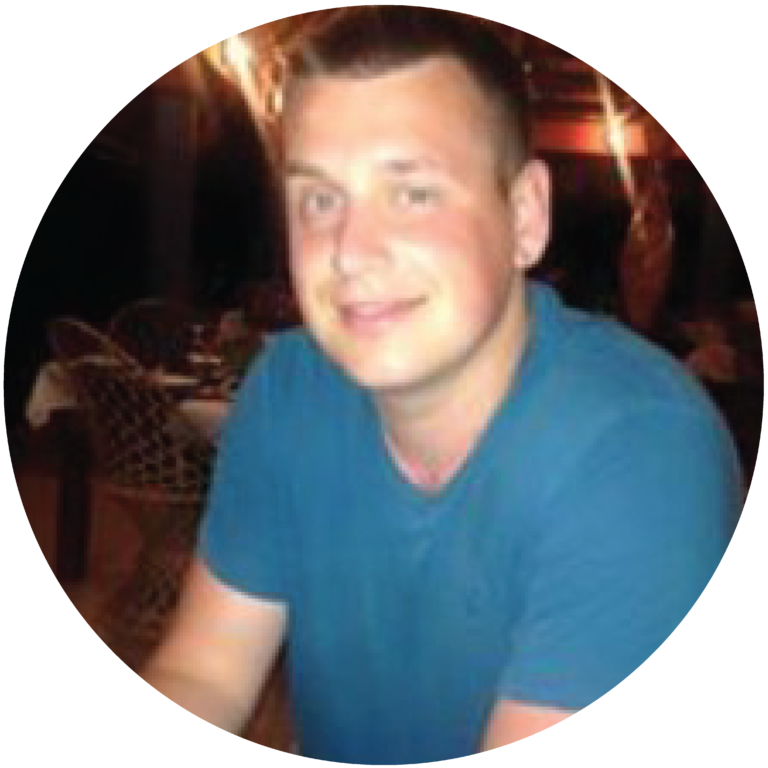 Latest posts by Ewen Finser
(see all)