Last Updated on April 22, 2023 by Ewen Finser
Today we're going to be comparing Ecwid vs Shopify. The objective is to provide you guys with a clear buying decision (Skip to the end). Hopefully, our comparison of these eCommerce platforms will help you choose the right online store builder for you.
Because let's face the facts. Nowadays, there are so many Shopify alternatives (like Ecwid) out there that it's difficult to choose the one that's right for you.
And when you're starting or running an online store, creating online marketplaces to host B2C and C2C sales, exchanging B2B offerings, or whatever it is that you're doing – it's important not to get overloaded and choose any old online store builder.
You could well regret your decision in the long run. So, take your time. Research as many eCommerce tools as possible. And start by digesting as much of this Ecwid vs Shopify comparison as your appetite allows.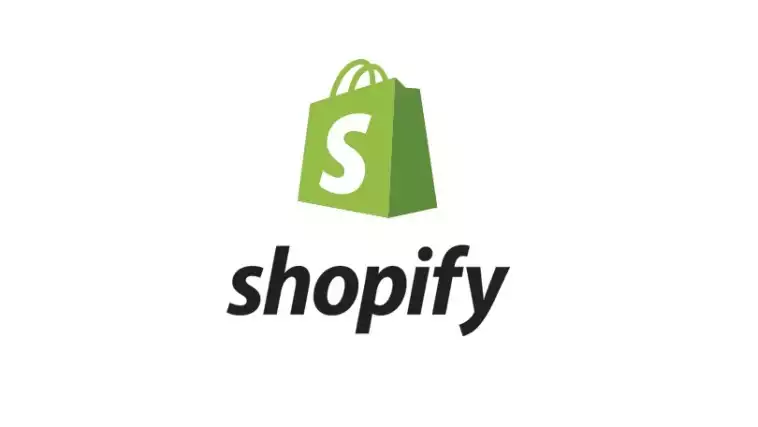 Why Shopify Wins
There are PLENTY of ecom platforms out there. Only one has a true NETWORK effect that can catapult your growth. Shopify has thousands of developers building apps and a robust ecosystem of integrations. This cannot be ignored. #ShopifyWins
Try Shopify First
We earn a commission if you click this link and make a purchase at no additional cost to you.
Ecwid vs Shopify – Main Differences Between
The main differences between Ecwide vs Shopify are:
Ecwid primarily acts as a plugin to design eCommerce stores on pre-existing sites, whereas Shopify's software specializes in letting you create standalone stores from scratch.
Ecwid doesn't offer its own payment aggregator to deliver a payment gateway service, Shopify does allow this.
Ecwid doesn't offer "Out of the box" POS software, whereas Shopify does offer it.
Ecwid offers out of the box functionality, whereas Shopify requires you to download its free "Digital Downloads" app for selling a digital product.
What Are Ecwid vs Shopify And Who Are They For?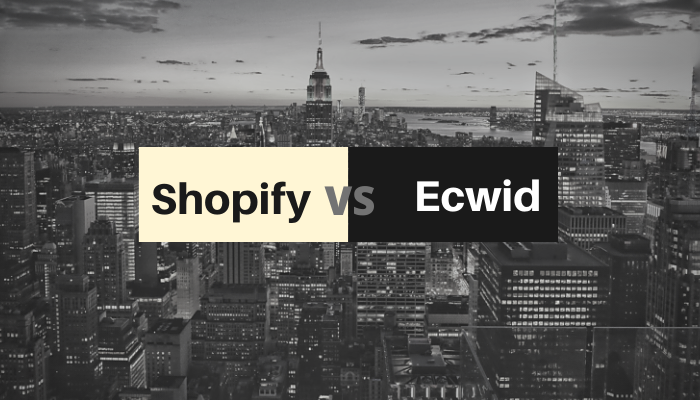 Both Ecwid and Shopify are eCommerce tools. They enable small businesses, enterprises, and entrepreneurs set up online businesses.
These businesses may be digital stores, virtual marketplaces, B2B service exchange businesses, dropshipping, wholesaling, data exchange, and collection between businesses type stores or maybe even pre-tail also known as "pre-commerce" oriented.
Of course, there's a key difference between these two e-commerce platforms. Ecwid is a plugin, whereas Shopify is an online store builder. Originally, Ecwid was purposed to turn generic, pre-existing websites into eCommerce businesses. While Shopify was for entrepreneurs, drop shippers, and enterprises looking to create standalone online stores.
As with all things, the passage of time has bred innovation. Both Ecwid and Shopify now offer the same functionality – you can use either eCommerce platform to embed pre-existing sites or create standalone stores.
But, which is better?
Shopify vs Ecwid – eCommerce Business Features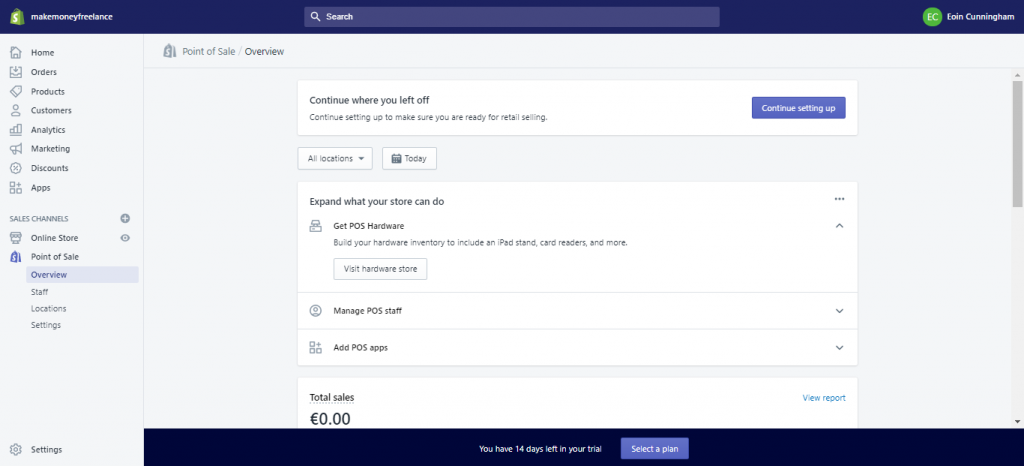 Point of Sale (POS) | Winner: Shopify
Shopify and Ecwid offer license holders the chance to sell within brick and mortar stores – as well as online. So, they're a fairly attractive option for those looking to move their "real" business online through a digital storefront.
Shopify "Point of Sale" (POS) hardware available includes tills, scanners for barcodes, receipt machines, and more (Ecwid vice versa – but only on its unlimited plan). Staff permissions and individual login keys are examples of POS features available to Shopify POS Pro license holders only.
Shopify's POS functionality is also compatible with all iOS devices (iPhones, android, etc.). If you're into retail, then Shopify's POS system is a pretty good option. Oh, there's also a Shopify POS bundle available.
To keep things balanced let's now look at the Ecwid POS system. Which, is different from Shopify's. Shopify boasts a POS app. Ecwid, on the other hand, doesn't. Ecwid requires you to integrate with third-party POS apps. For example, Ecwid can be integrated with Square, Vend, Clover, and Shopkeep.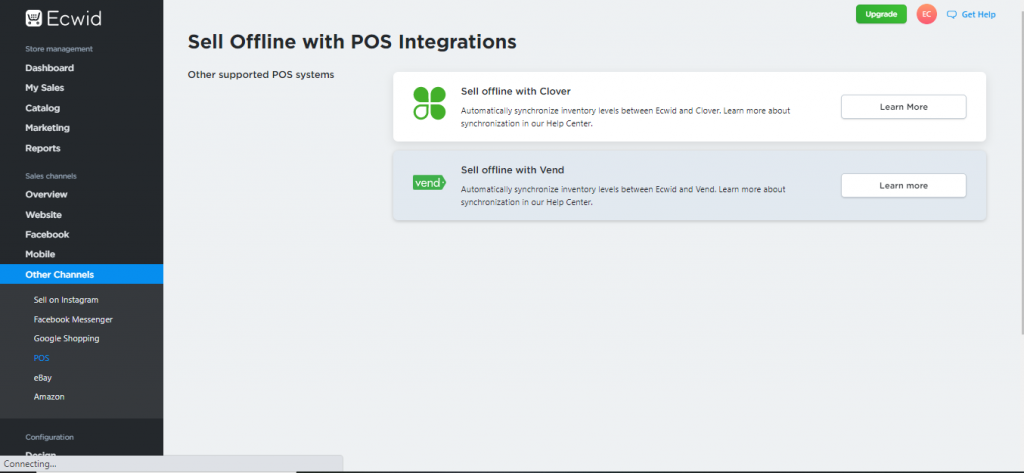 Shopify's point of sale pricing is tiered. As is Ecwid's. If you want to avail of the hardware provided by, say, Ecwid's Square POS integration, then you must purchase the eCommerce solution's "Unlimited" plan ($99/month per location). In contrast, Shopify requires you to buy a license for its "Shopify POS PRO" plan ($89/month per location).
Verdict | Shopify Wins
Overall, Shopify offers a more well-rounded solution with POS hardware on all Shopify plans including Lite. In contrast, Ecwid's POS hardware is only available to unlimited license holders. Ecwid's solution, however, may be useful to merchants completing door to door sales. This is due to a card reader and a mobile phone only being required to sell in-person using Ecwid's POS – available on all plans.
Payment Aggregators Offering Reliable Gateway Services
A high-performing, reputable payment aggregator is an essential integration with any eCommerce store.
(Just in case you don't know – a payment aggregator is a software that lets companies verify and process transactions online. Paypal and Stripe are well-known payment aggregators. Payment aggregators provide payment gateway services, and that's what we'll be discussing in this subsection.)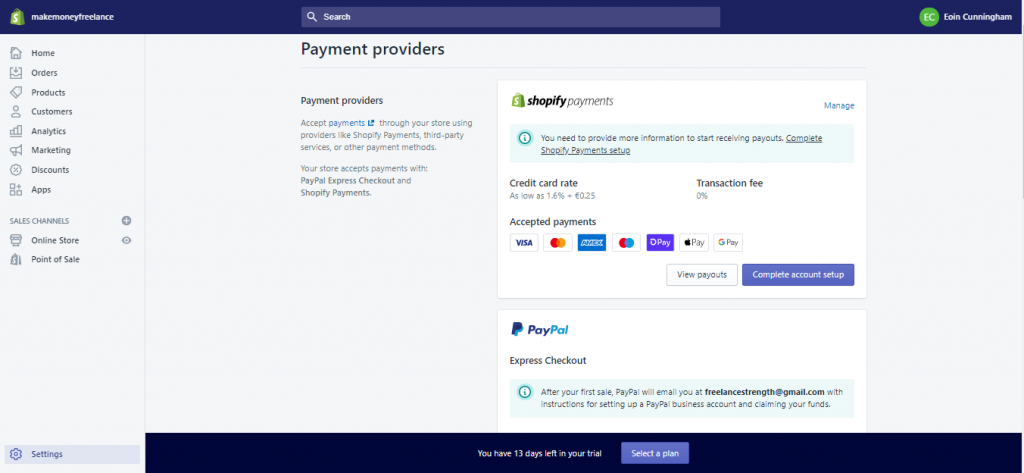 Shopify offers 100 payment gateways to its customers. Meanwhile, Ecwid offers over 60. But, the number of payment gateways isn't of importance. Quality and reliability pull rank in that respect.
Shopify offers an "out of the box" payment gateway for eCommerce – "Shopify Payments". While Ecwid doesn't.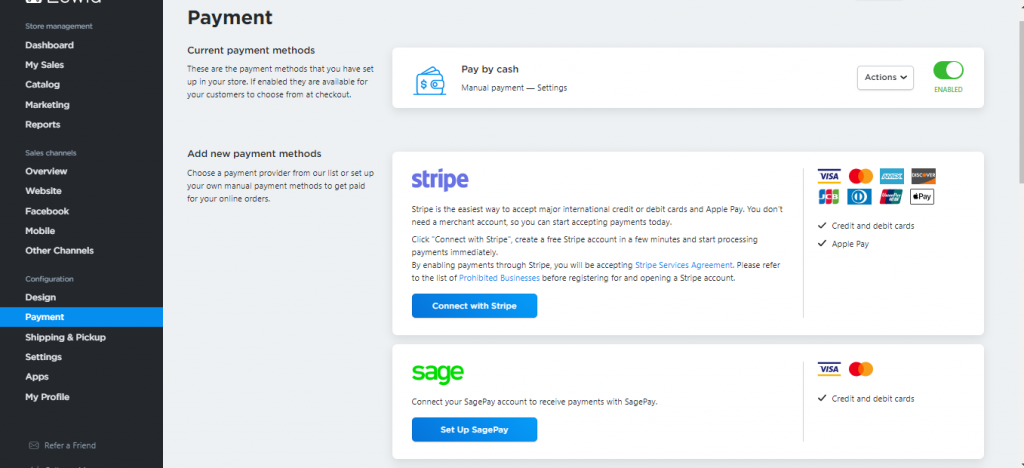 So, who wins?
Winner: Shopify (By a hair)
If you don't know how to configure a payment gateway into an online store, then Shopify Payments is a good option. But, if you can hire a web developer (or, do it for yourself) you'll be fine using another payment gateway service provider.
Crucially, only certain nations are eligible to use Shopify payments. So, building a payment gateway with a third-party payment aggregator will be essential for some Shopify users. Which, means Ecwid is just as viable of an eCommerce solution for those people.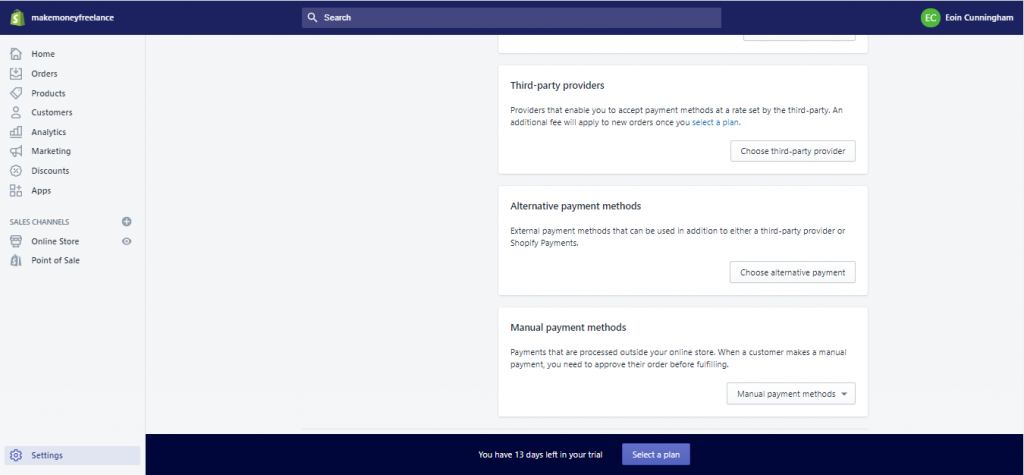 There's also the issue of paying commissions on percentage sales. Appealingly, "Shopify Payments" doesn't take a percentage commission of all your sales to fund its aggregator. So, whatever goes through your online stores' payment gateway is yours.
Remember though – "Shopify Payments" is only available in select nations. So, it doesn't matter whether you're using either of these eCommerce solutions – you'll still need to integrate with a 3rd-party payment aggregator to avail of gateway services.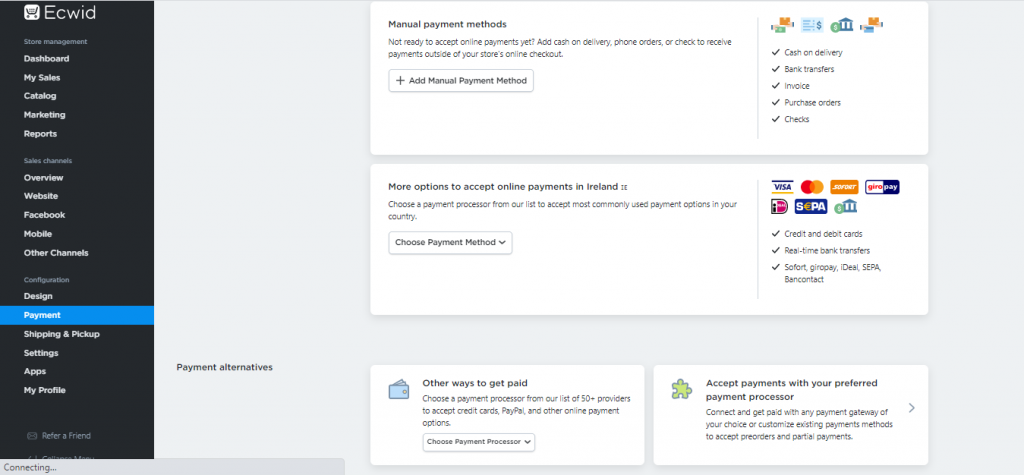 Note as well, you'll owe your aggregator as much as 2% of every credit transaction your online business completes. Plus, Ecwid and Shopify will be owed external payment gateway service fees.
So, Shopify is a more attractive option? Yes – but, only if you can avail of "Shopify Payments".
Ecwid vs Shopify for Ecommerce | Embedding Shopping Cart Functionality
Both Ecwid and Shopify (Lite 9$/month plan) offer services that let you embed cart as well as checkout functionality into websites (Note: Ecwid is superior when embedding eCommerce stores into pre-existing websites). Thus, transforming them into eCommerce businesses.
For example, Shopify already comes with a whole host of useful features. The"Shopify View Cart Button", "Shopify Update Cart Button" and "Shopify Empty Cart Button" are all prime examples. Basic? Yes. But nonetheless useful considering they save you having to tap into the Shopify cart API.
In a similar way, Ecwid is equally as useful. Afterall, Ecwid stands for "eCommerce Widget". Meaning the purpose of the tool is to function as an eCommerce shopping cart in the form of, well, a widget!
Anyway, to get started with Ecwid take your shopping cart code and place it within your website. It's quick, easy and also works for social commerce. Just embed the code into your social media page of choice and you're done. The fact that you can embed Ecwid's checkout/shopping cart functionality into any page on the internet makes it an amazing multichannel selling solution for eCommerce.
Winner: Ecwid
Shopify offers "Buy Buttons" that can be inserted into an online store, whereas Ecwid provides a plugin giving you the full functionality to run an eCommerce store. So, Ecwid offers features such as product search, product categorization, and multi-currency selling – all features unavailable with Shopify Lite.
Now, you could argue that, at nine dollars per month, Shopify Lite is a bargain. It comes with POS hardware features and abandoned cart saving. And, Ecwid upsells both of those features. So, Ecwid users pay considerably more.
However, overall, Ecwid is a better solution when it comes to embedding online stores.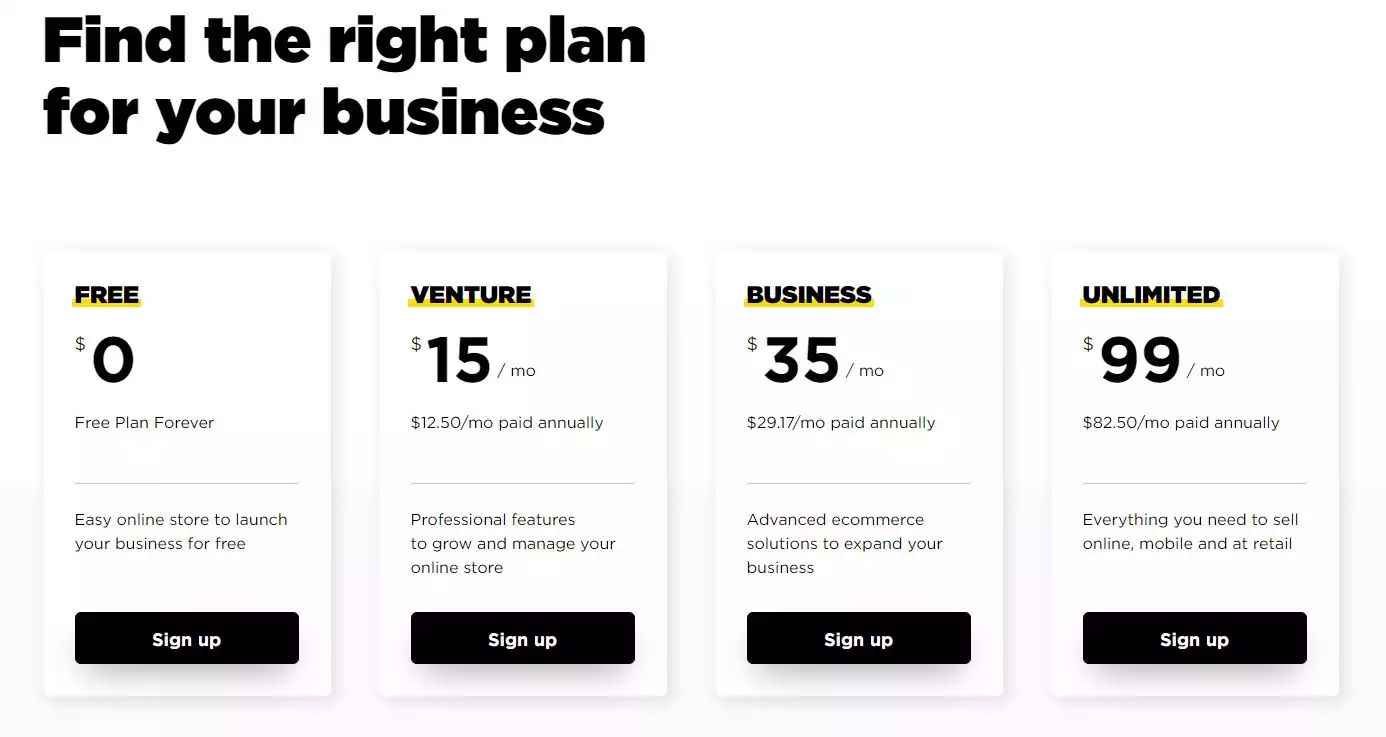 When to Go With Ecwid
IF you don't have extensive experience with WordPress or WooCommerce, I recommend that you start with Ecwid. It's easier to learn and you will get an affordable (even free) site live right way versus trying to learn "open-source" systems.
Try Ecwid First
We earn a commission if you click this link and make a purchase at no additional cost to you.
Cart Abandonment | Winner: Shopify
Sometimes a customer will place a product from your online store in their cart. But, will forget to buy the product. This is called cart abandonment.
Long story short, the consequences of cart abandonment within an eCommerce business is bad (you're losing money!).
So, the Ecwid and Shopify eCommerce apps combat cart abandonment. In turn, increasing the attractiveness of their offering by helping people complete sales. To do so, both platforms let license holders send out cart abandonment email automation to remind people to complete their purchase.
Shopify is the winner not because it provides superior cart saving features, but because it does so at a much lower price point. Shopify Lite costs $9/month and higher. In contrast, Ecwid doesn't let you avail of cart recovery until you purchase a mid-tiered plan. Costing somewhere around $30+ per month.
Quick Word on Cart Abandonment
Always be aware of how high your cart abandonment rate is. Higher rates could be down to minor problems such as ineffective sales copy. Or, perhaps a more serious issue to do with marketing strategy. For example, you may be selling a product your target audience doesn't need.
Regardless, being aware of cart abandonment rates helps keep your business' inventory moving, credited, and profitable.
Design and Development with Ecwid vs Shopify for eCommerce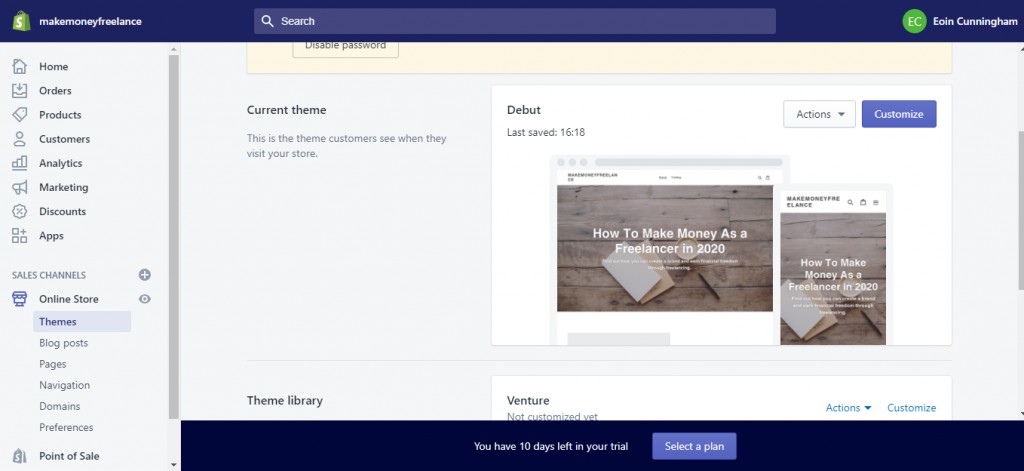 It's common sense to make an attractive eCommerce storefront. If you saw a poorly designed website. Then, viewed a professionally designed website. Both offering the same product. Which store would you buy from? Yep, the store that looks the part.
So, do yourself a favor – pay close attention to this section. We'll be telling you whether Ecwid or Shopify offers the better eCommerce CMS features for designing your online store.
Winner: Shopify
Designing a Shopify website is easy and built to boot. You have a plethora of customization possibilities. Ecwid, on the other hand, is a plugin. It integrates with your site but provides limited design options.
Shopify's design system is just better. It allows you to pick a theme and design your online store like you would a Wix or WordPress site. The Shopify "Drag-and-Drop" builder comes with so many (free and paid) templates, not to mention design apps, that you don't need a grasp of programming.
Ecwid, however, requires you to delve into CSS to get a more polished design. Otherwise, you'll only have access to basic design functionality. Such as only being able to resize images by "Small, Medium and Large" as opposed to actual ratios.
There really is no comparison. If you want robust design and customization options, then choose Shopify.
Apps/Integrations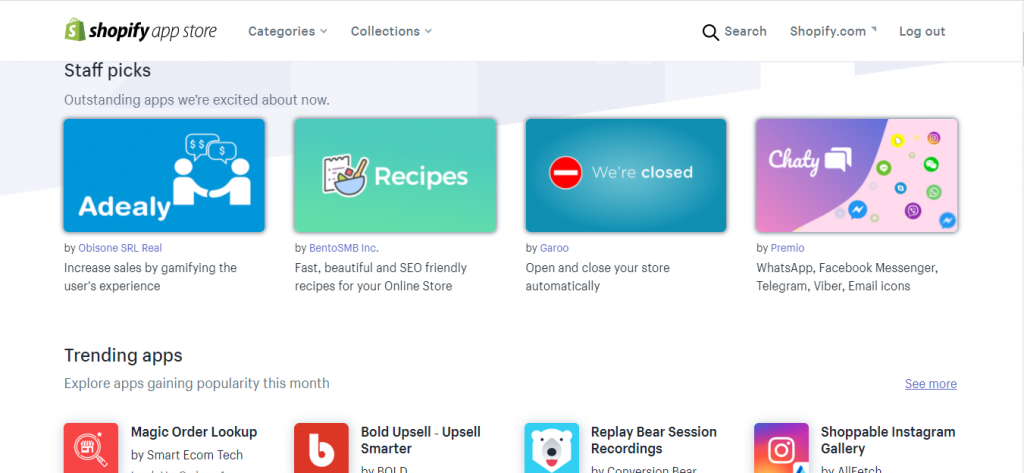 Shopify does apps and integrations better than Ecwid. The Shopify app marketplace is brimming with integrations. And you can use these integrations to help you run your eCommerce store.
Ecwid also boasts an app marketplace, but with far fewer integrations. To be precise, Ecwid offers roughly 150 integration options. Which, is laughable compared to the 3,200+ integrations available with Shopify.
For more context, Shopify offers some great app benefits. You can integrate the Shopify API into different areas of your store. This will provide your customers with more advanced browsing possibilities through store design and customization. Ecwid also offers an API integration that works in a similar manner.
Both Ecwid and Shopify offer paid and free apps available for integration. If an app isn't free there may still be a free trial available.
The Shopify app store is home to tonnes of helpful integrations. For example, Oberlo is a fantastic integration for Shopify drop shippers. While Quickbooks is a noteworthy Shopify accounting integration. There's even a Shopify G-Suite integration.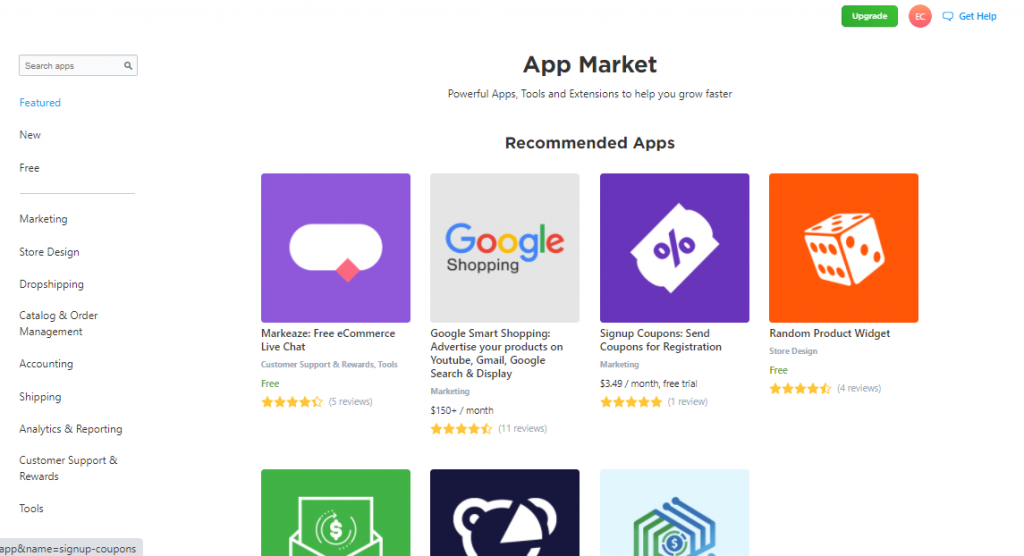 Meanwhile, Ecwid can be integrated with CMS platforms such as Wix, WordPress, and Squarespace. Doing so will allow such site owners to avail of eCommerce functionality. Again strengthening why Ecwid is perfect for embedding eCommerce sites.
Overall Shopify wins due to the sheer volume of apps available for integration. Whether you're an affiliate, a wholesaler, or in need of an email marketing solution – there's something for you.
Dropshipping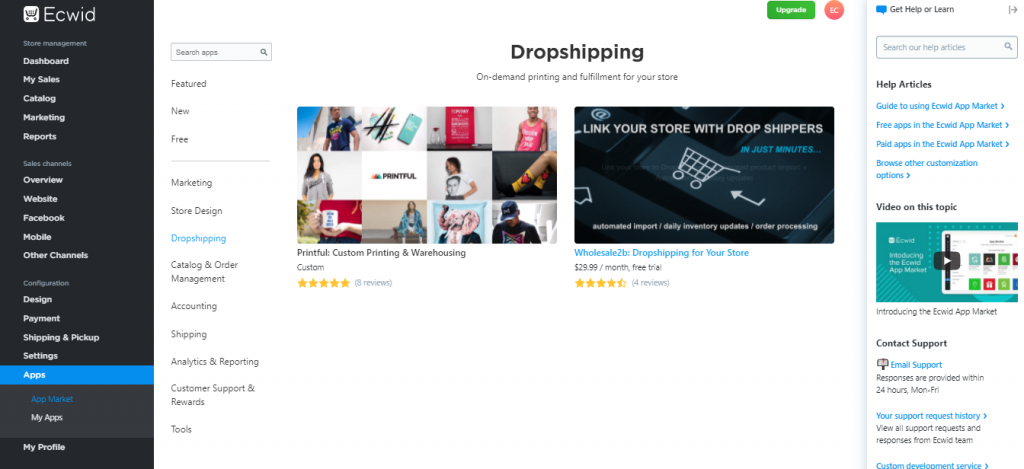 Anyone looking to start a dropshipping business should purchase a Shopify license. The reason being is simple – integrations.
As we previously discussed, Shopify offers much more through its app marketplace than Ecwid. So, you've more options when it comes to building your dropshipping store for eCommerce. That being said, Ecwid is still a viable solution. But, like Shopify, it doesn't offer an out of the box dropshipping app. You'll instead have to visit the app store to acquire the functionality via a third-party provider.
For Shopify users, Oberlo is a great choice. It's clean and acts as your dropshipping CMS once integrated with Shopify. Wholesale2b is the most recommended of the Ecwid dropshipping apps.
One major advantage of using Ecwid and Shopify over the likes of eBay and Facebook Marketplace is scalability. You have more powerful CMS software to build bigger dropshipping stores. But, the downside is that you need web traffic to sell your products.
Something which isn't required on social marketplaces. So, drop shippers may want to consider cutting their teeth on a platform such as eBay. It won't require the same level of investment as it would using an eCommerce platform.
Ecwid vs Shopify –

Support
Shopify
Shopify's support is probably the best in the business. But, you're talking fine margins.
Anyway, the Shopify app boasts several helpful support features. They include:
A responsive support Chat
Shopify's Support Team having a Contact Number
Being able to access assistance via Email.
You'll encounter no issues with Shopify. They're quick to reply and usually very knowledgable.
Ecwid
Like Shopify, Ecwid offers excellent support. Here are some of its most notable support features:
Ecwid Phone Support
Ecwid Live Chat
Ecwid support forum.
Shopify also boasts a support forum, while Ecwid also offers email support. Both platforms provide helpful resources containing instructions. Use them to get the most out of each eCommerce platform.
Winner: Ecwid and Shopify
There's no clear winner here. They offer similar support features at the same price points. In other words, both eCommerce companies offer amazing support.
Reporting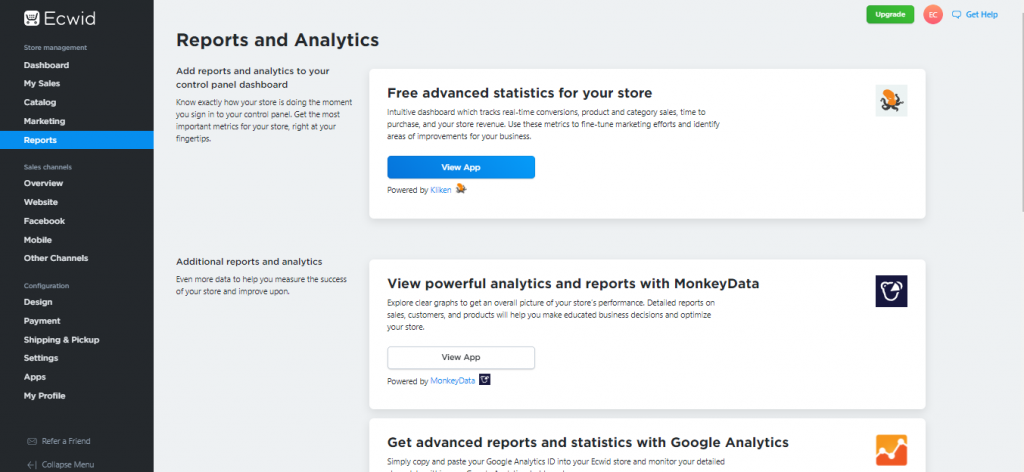 Both Ecwid and Shopify are disappointing when it comes to reporting. But, for different reasons.
Ecwid is disappointing because it doesn't offer out of the box data reports. You'll have to integrate with a third-party app to get access to analytics. Which, is slightly unbelievable on Ecwid's behalf. It's an eCommerce plugin that can't even provide you with basic information regarding store traffic and sales without an integration. Which, will cost you money depending on the analytics-based app you choose.
And Shopify isn't much better. Does Shopify provide an out of the box reporting dashboard? Yes. But, can everyone avail of all its analytics? No.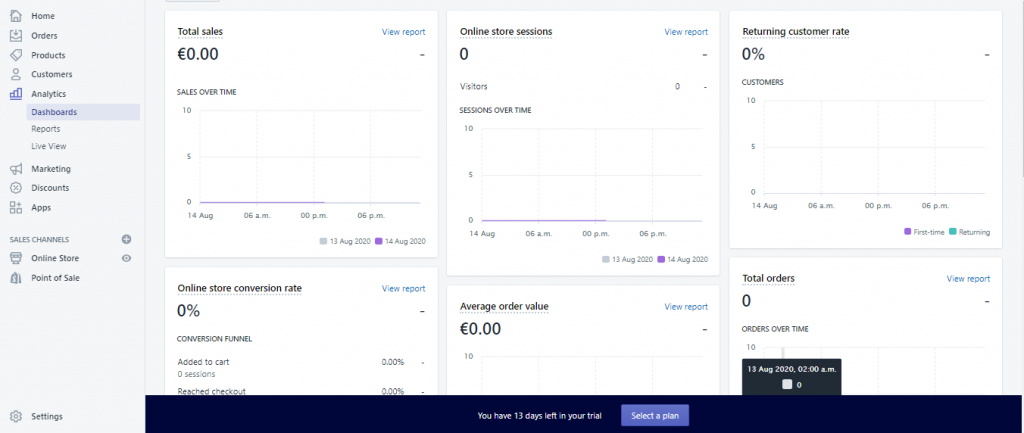 Only hosts on the "Shopify" plan (79$/month) can avail of advanced reporting with Shopify. "Basic" users will have to make do with insufficient data reports. Which, is admittedly a little bit better than what Ecwid has to offer.
Overall, Shopify boasts a better eCommerce reporting interface. But, only because it actually has one built-in to its platform.
Ease of Use/UX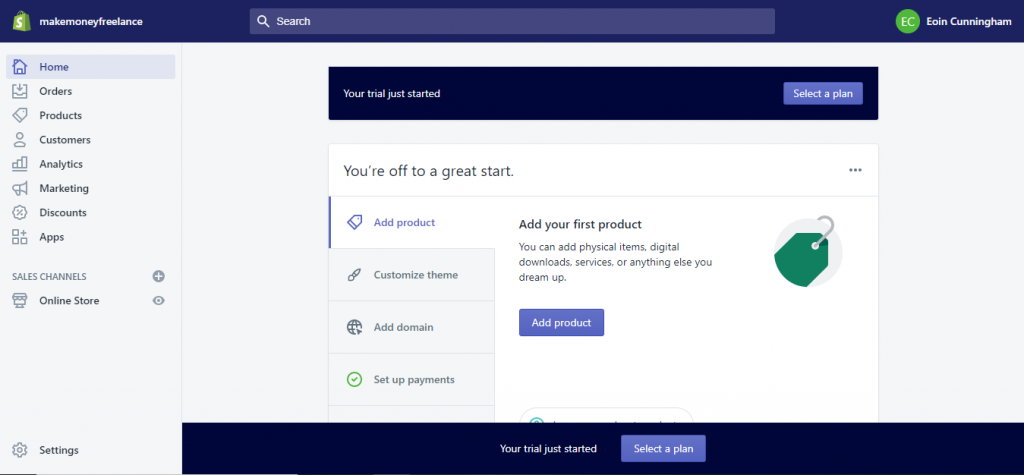 I don't want to be another "Ecwid vs Shopify" UX writer. So, I'll be blunt. Both of these tools are easy-to-use. Most eCommerce solutions are nowadays. And these pair are no exception. If you have a basic understanding of IT devices. Then, you'll be fine with either Ecwid or Shopify.
As you can see, Shopify's UI is clean and minimalistic. There are lots of buttons configured with drag and drop functionality to assist you in creating a store.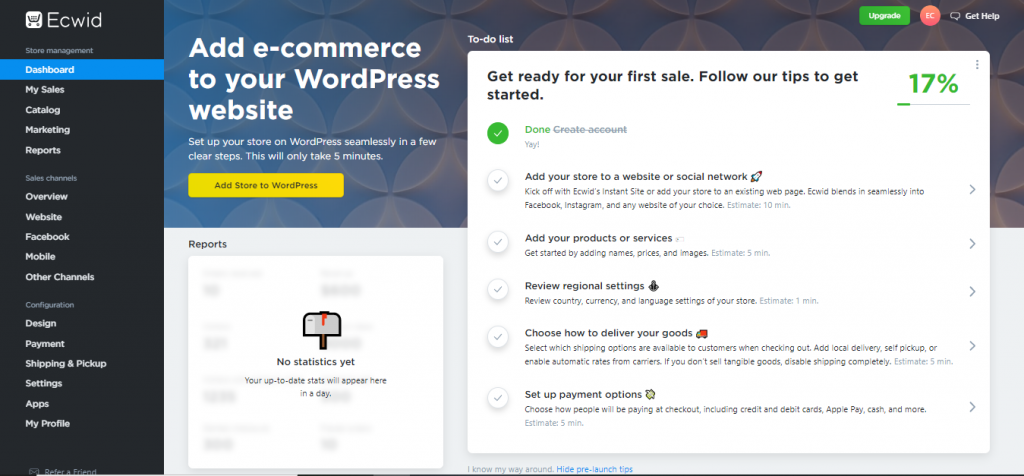 Likewise, Ecwid also makes it easy to get started. The "To-do list" is particularly useful for beginners and startups.
Pricing
Here's a screenshot of Shopify's pricing taken from Shopify.com's pricing page: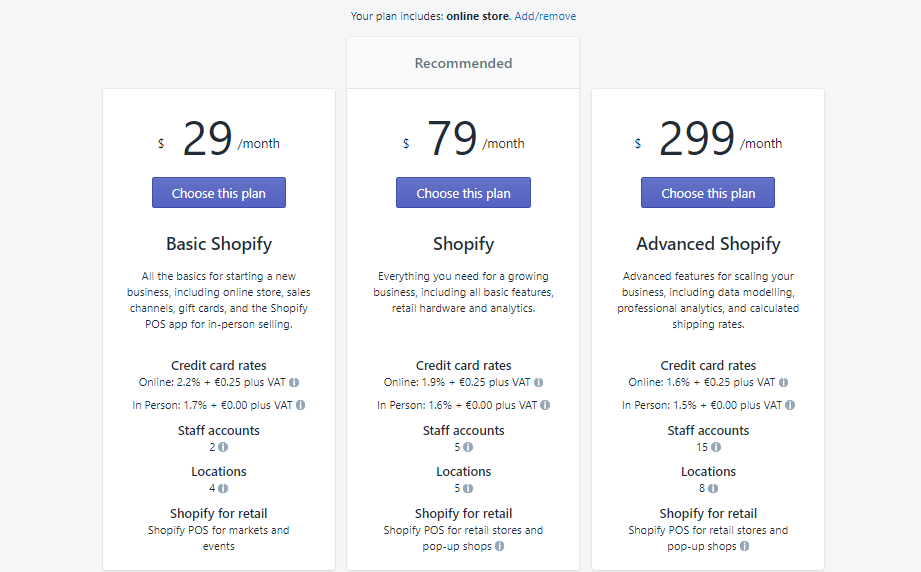 Now, a screenshot of Ecwid's pricing page pricing: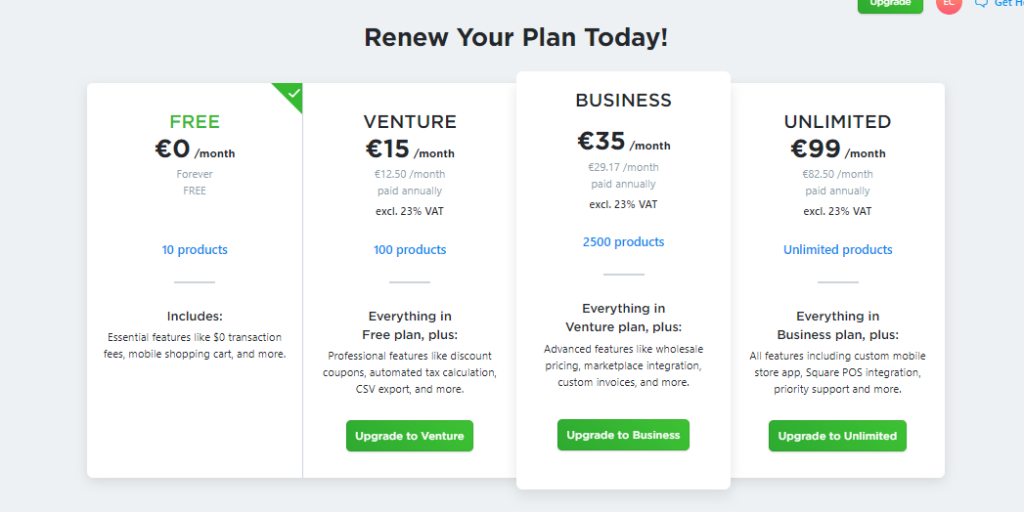 Frequently Asked Questions
In what countries can I use Shopify?
Shopify is now available for more than 175 countries around the world. On the other hand, only a few countries accepts Shopify payments: Hong Kong, USA, Australia, New Zealand, Singapore, Canada, Ireland, Japan, Germany and the United Kingdom.
Is Ecwid safe to buy from?
Yes, Ecwid is one of the most secure e-commerce platforms. As a seller, or as a buyer, you can be reassured that Ecwid processes and saves data safely.
Ecwid vs Shopify – Buying Decision
Making a busing decision between Ecwid and Shopify ultimately comes down to one thing – platform vs plugin.
Shopify is an eCommerce platform. It boasts complex software, is an incredibly scalable solution, and can be integrated with roughly x21 more apps than Ecwid. Also, Shopify offers "drag and drop" functionality that enables license holders to build a standalone store from scratch.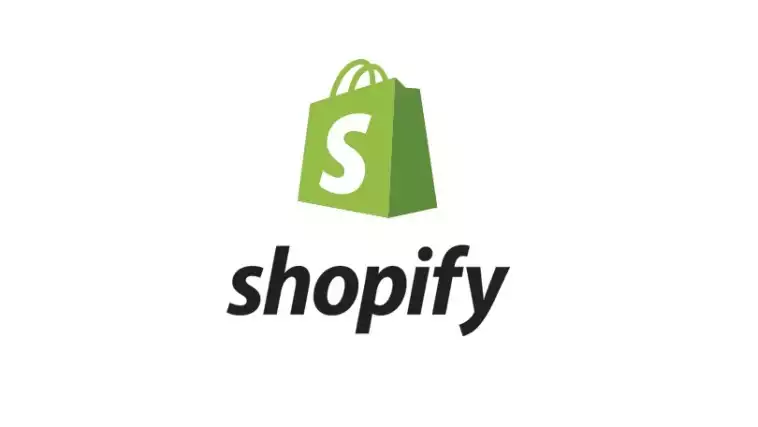 Why Shopify Wins
There are PLENTY of ecom platforms out there. Only one has a true NETWORK effect that can catapult your growth. Shopify has thousands of developers building apps and a robust ecosystem of integrations. This cannot be ignored. #ShopifyWins
Try Shopify First
We earn a commission if you click this link and make a purchase at no additional cost to you.
In contrast, Ecwid is a plug-in. It's nowhere near as robust as Shopify. But, that doesn't mean Ecwid is a "bad" eCommerce solution. Instead, it just means that it's best suited to people looking to create an eCommerce business by embedding basic functionality into their WordPress, Wix, or Squarespace site. Or, whatever primary CMS they chose to build their website.
So, here's what to do. If you're looking to build an advanced eCommerce store from scratch – buy a Shopify license for one of its higher-tiered plans.
And, if you're simply just looking to sell products through a pre-existing site. Then, use Ecwid. Its "Buy-Button" feature (which, is much much better than Shopify's!) can easily be integrated with all webpages. Be it a blog or Facebook page, Ecwid's tagging ensures you can avail of multi-channel selling.
Further read: