Last Updated on September 17, 2022 by Ewen Finser
On one side of the WooCommerce vs Shopify battle, we have an open-source solution that purports to be the most popular e-commerce platform on the web. While on the other, we have a platform that has managed to facilitate more than 600,000 online stores.
Quite an interesting clash, I admit. One that should certainly be fascinating to not only beginners but also experienced e-commerce merchants.
So, let's cut to the chase here. How exactly do you establish which one is better between Shopify and WooCommerce?
Well, of course, we'd let you know the ultimate winner right off the bat. But, here's the thing- comparing Shopify vs WooCommerce is not really a matter of which platform outshines the other. Not at all.
Admittedly, both platforms are extremely effective when it comes to powering online stores. Each one is reliable in its own way. However, they use varying approaches to support e-commerce sites.
Therefore, WooCommerce vs Shopify is more of a subjective issue. What eventually turns out to be perfect for you depends on your precise business needs and circumstances.
You're wondering how?
Well, Shopify is a comprehensive platform for hosting, building sites and powering e-commerce capabilities. You can leverage it to build your online store from the ground up. WooCommerce, on the other hand, exists as a plugin for WordPress users. So, of course, you need to have a website to integrate it.
That said, this WooCommerce vs Shopify review explores the critical nitty-gritty to help you make an informed decision about the most ideal e-commerce platform option. It gets down to all the details you might be interested in, and then provides expert opinions on the grey areas.
In a nutshell, this Shopify vs WooCommerce comparison assesses them head-to-head based on their:
Ease of use
Themes and web design
E-commerce features
SEO
Add-ons and integrations
Pricing
In the end, you'll even figure out Shopify's and WooCommerce's ideal target merchants.
But first, what exactly is Shopify, and what is WooCommerce made of?
WooCommerce vs Shopify – Overview
WooCommerce is basically an open-source WordPress plugin that integrates with your WordPress site to provide e-commerce features. In other words, you get to transform your website by acquiring selling capabilities.
Now, one thing you probably know about WooCommerce is that it's free. And yes, it's arguably the best e-commerce plugin for setting up and expanding online businesses.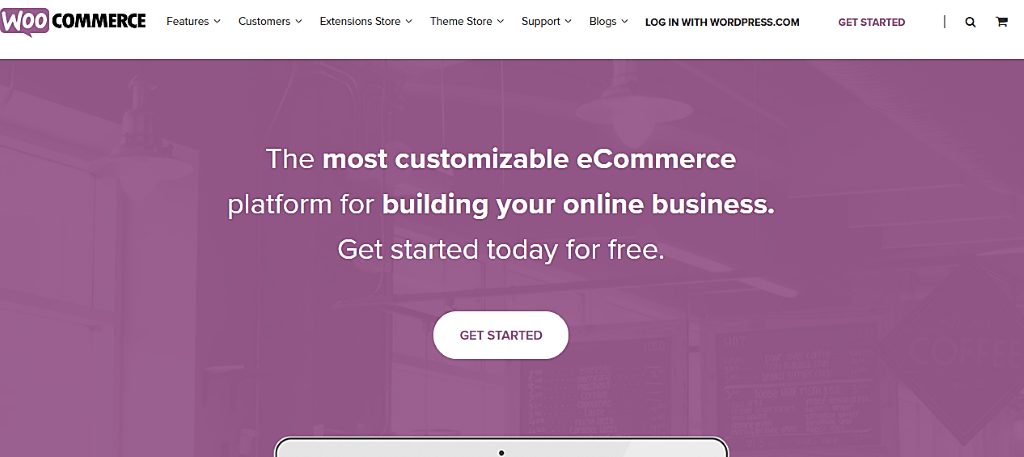 All things considered, the popularity of WooCommerce is largely attributed to its overall simplicity and flexibility. It doesn't take much to set up functionalities for processing orders, plus managing payments, inventory, and fulfillment.
Well, if you want more, there's a wide array of powerful add-ons and extensions that you can easily embed with your WooCommerce store.
Shopify is, undeniably, one of the biggest names in the e-commerce platform space. And there's a good reason why.
The thing is, Shopify continues to provide merchants with incredibly simple tools for setting up the whole e-commerce business ecosystem.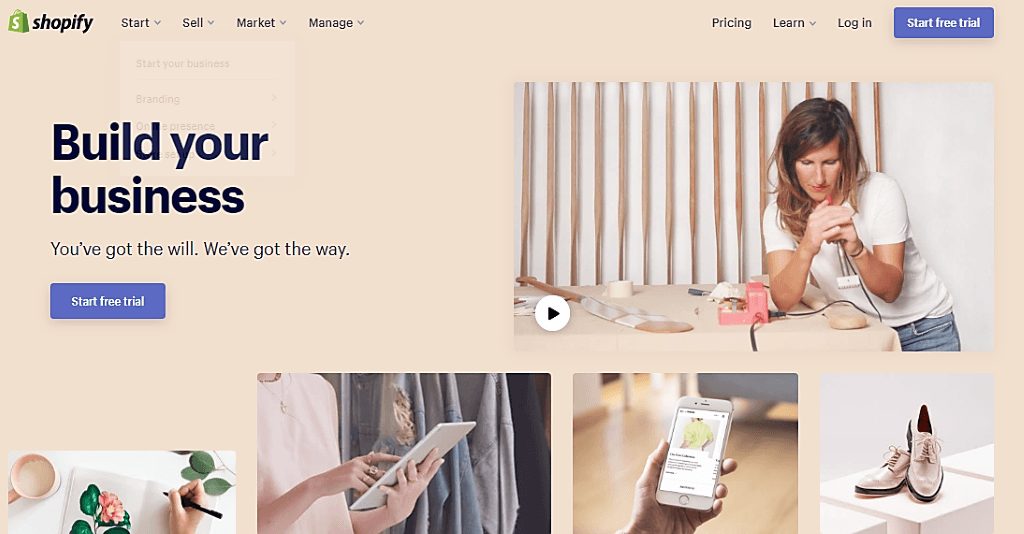 In essence, you get to build a complete online store from the ground up and proceed to sell your items or services. And apart from hosting your store, Shopify gives you the ability to customize your site's design, organize your inventory, process payments, as well as manage orders.
You can also introduce additional functionalities from the Shopify App Store. Well, just as its name suggests, this is essentially a marketplace that avails a host of compatible add-on applications.
Therefore, although Shopify is a fully-integrated e-commerce platform, it's possible to customize even your selling features.
However, it doesn't come free. You can only leverage Shopify after subscribing to one of its payment plans. And that depends on the type of features you need for your online store.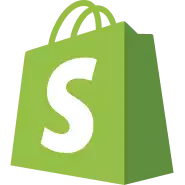 You might also be interested: Shopify vs Shopify Plus – Everything You Need to Know (2020)
WooCommerce vs Shopify- Main Differences
While there are many variables involved, the principal difference between WooCommerce and Shopify is the e-commerce setup approach.
WooCommerce is basically an open-source WordPress plugin. To capitalize on it, therefore, you have to first create your own WordPress site and pay for hosting. Installing the plugin then allows you to set up the corresponding online store functionalities.
Now, compare that with Shopify, which essentially comes with a full stack of solutions. You don't even have to bother looking for a hosting provider or acquiring a content management system.
Simply sign up with Shopify and start building your e-commerce site. Some of the resultant selling features come by default, while others might force you to search through the App Store.
So, all in all, these are two different systems with one common end goal. WooCommerce and Shopify both seek to provide a simple and flexible way to set up, customize and manage your online store.
But, how do their distinct features perform against each other?
Let's find out the truth by comparing WooCommerce vs Shopify main features.
WooCommerce vs Shopify – Features
Ease of Use
WooCommerce Ease of Use
As we've established already, don't expect to host your website on WooCommerce. It doesn't provide any service for managing your underlying site framework.
Consequently, you retain the role of securing your online store, keeping backups, and managing updates. But, thankfully, you could pay a managed WordPress hosting provider to take care of all that. Or alternatively, simply install WordPress plugins that can automate such processes.
Now, one of the best things about WooCommerce is this- it's an open-source platform. And that translates to full customization privileges. In simple terms, you're free to tweak the underlying code to further optimize the whole platform.
Sadly, you need coding skills to dive that deep. Therefore, while acquiring WooCommerce won't cost you a dime, you might have to incur the cost of hiring a professional web developer.
But then again, only complex projects like enterprise sites would require that level of expertise. If your online store's layout is comparatively simple and straight-forward, you could consider sticking with WordPress page builders. Elementor, for instance, is a pretty decent one that comes for free.
That notwithstanding, I have to admit that WooCommerce might take some time to get used to, especially if you're not a coder. Although its setup wizard makes things easier, the fact is, the learning curve on WooCommerce might be steep for some users.
Shopify Ease of Use
As a fully hosted platform, Shopify handles the installation and management of all the underlying systems. Consequently, you can rest assured it'll take care of your site's backups, performance, and security, among other hosting technical tasks.
The only thing you need to worry about, of course, is setting up your online store. And that basically requires you to pick an ideal website template after signing up, then customize it accordingly, and finally, upload your products. It really is that straight-forward.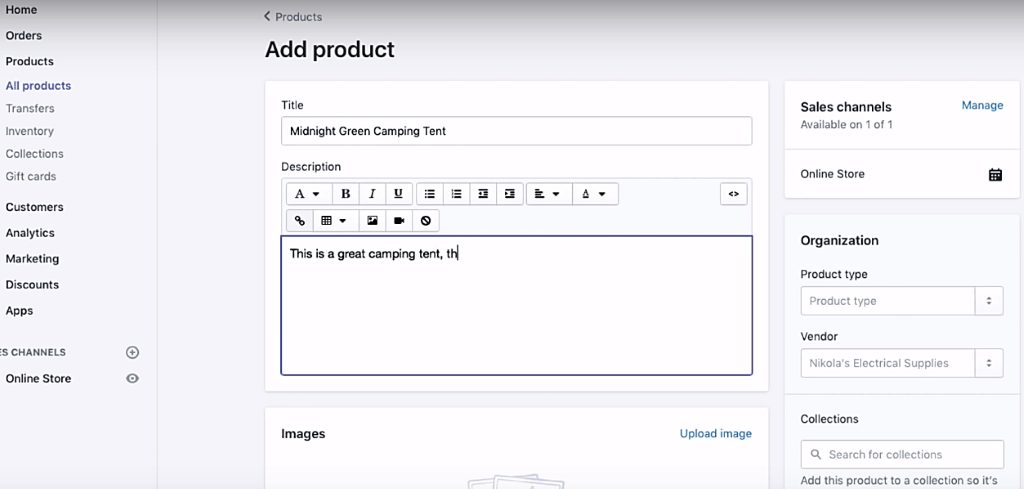 Now, to help you sail through the whole process comfortably, Shopify's website builder handles the underlying code development. Then you, on the other hand, get to use an intuitive drag-and-drop interface to design the entire online store.
This level of simplicity extends to even the store management process. From the dashboard, you should be able to coordinate your inventory, sales, plus promotions, without any major difficulties. And in case you want specialized functionalities, integrating an additional app from the Shopify App Store typically takes a single click.
But, let's face it. Although Shopify allows a diverse range of customizations, its user-friendly framework substantially limits your freedom. You can only design and develop your e-commerce site according to the capabilities of Shopify's tools.
Verdict (Winner: Shopify)
It goes without saying that Shopify is one of the easiest e-commerce platforms on the market. It guides you through each critical stage from the moment you sign up, to the point you get everything up and running. You don't need any coding skills to customize your site or tweak the store's functionalities.
WooCommerce, on the other hand, can only be leveraged on an existing WordPress site. It doesn't offer any hosting solutions. And while installing the WooCommerce plugin is considerably easy, the customization process might turn out to be a little overwhelming to non-coders.
That said, WooCommerce's open-source structure makes it more customizable than Shopify. But, it can't match up to Shopify's overall ease of use.
WooCommerce vs Shopify- Themes and Web Design
WooCommerce Themes and Web Design
Compared to other e-commerce platforms on the web, WooCommerce seemingly provides the greatest number of free site themes. And to put that into perspective, there are more than 1,000 WooCommerce themes you could adapt for your store without paying even a dime.
And that's not all. Since your WooCommerce online store would technically be a WordPress-based site, you could as well borrow a theme directly from any WordPress marketplace.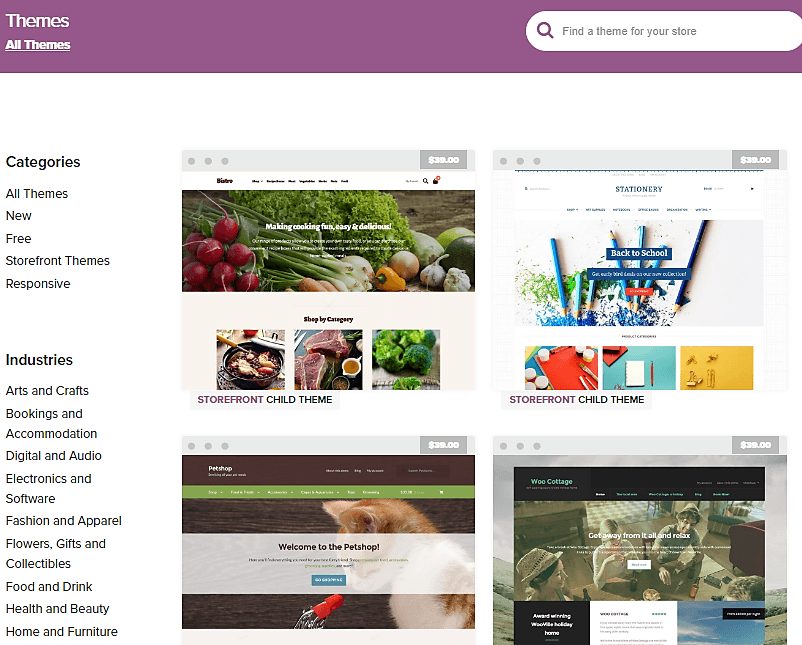 The problem with free themes, however, is the lack of comprehensive e-commerce features. So, you might want to get a pro version if you're very particular about the elements.
Alternatively, you could have your developer come up with a specialized theme just for your e-commerce site. But then again, that might not be necessary because WooCommerce is extremely flexible. Your developer, therefore, should be able to customize any pre-designed WooCommerce theme to achieve any outcome you desire.
If you'd prefer a non-coding approach, it just so happens that there are several free website editors for WordPress. Elementor, as we've mentioned, is a perfect example of one.
It's worth noting, however, that your non-coding customization capabilities depend on what your selected theme allows. So, you have to pay close attention to the features and build of WooCommerce themes before choosing an ideal one.
Shopify Themes and Web Design
Shopify takes pride in the quality of professional themes it offers e-commerce merchants. Well, most of them are indeed stunning and very responsive. I give them that.
But, unfortunately, the Shopify Theme Store provides only 71 options. So, you can bet that there are many Shopify stores out there sharing the same themes.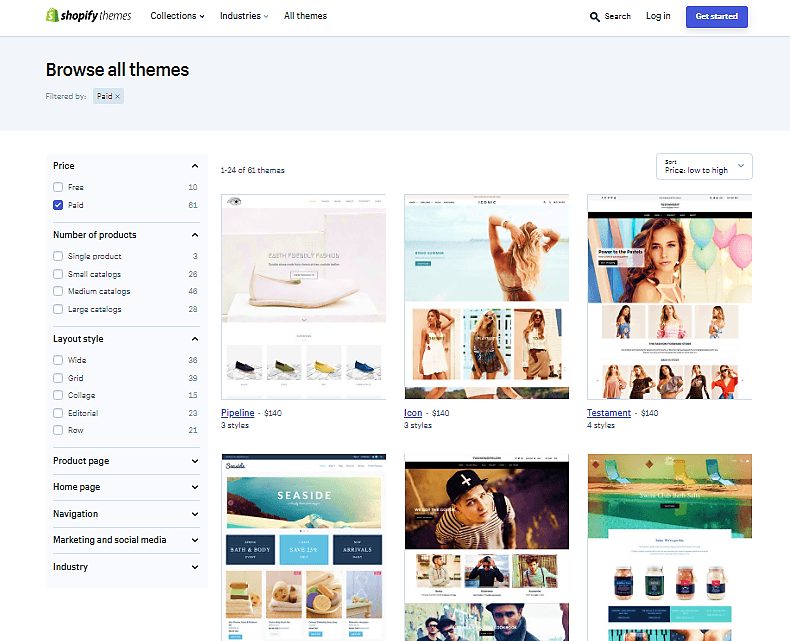 On the bright side, however, at least every theme comes with several design variations. That essentially increases your pre-design options to more than 100.
Well, if you're looking for a free one, Shopify has so far made only 10 free themes. Pretty limited, I admit, but the good thing about them is that they fundamental provide all the basic e-commerce elements.
The premium Shopify themes, on the other hand, cost between $140 and $180. But, you might get cheaper options if you go ahead and check out third-party template marketplaces.
Now, once you've made your choice, you'll notice that the Shopify website builder provides a very simple system of editing themes. You don't need any coding knowledge to customize the visual elements like layout, style, and color.
Thankfully, it turns out Shopify has also factored in professional web designers. They can capitalize on a specialized "Liquid" language to go beyond the standard configurations of the user-friendly graphical editor. In simple terms, therefore, you might have to hire a developer if you need extensive customizations.
Verdict (Winner: WooCommerce)
Shopify and WooCommerce both offer free and premium online store themes. But, while the Shopify Theme Store comes with 71 options, WooCommerce gives you a much wider variety. Plus, you can alternatively proceed with any WordPress-compatible theme.
Well, their subsequent editing processes might seem similar on paper, but WooCommerce and Shopify are quite different when it comes to the practical bit. Shopify's website builder is easier to use and it supports a host of template customizations. WooCommerce, on the other hand, allows non-coders to leverage WordPress-compatible editors.
That said, the biggest difference between the two platforms lies in the alternative editing process. While Shopify offers a specialized language for customization, it can't match up to the flexibility of WooCommerce's open source system. There's so much more developers can achieve with WooCommerce shortcodes and the entire coding process.
All in all, WooCommerce wins the Shopify vs WooCommerce themes round largely because of its limitless flexibility and an extensive array of templates.
E-commerce Features
WooCommerce E-commerce Features
Here are some of the fundamental e-commerce functionalities you'll find on the default WooCommerce platform
Physical and digital products selling.
Unlimited items and product categories.
Stripe and PayPal payment processors.
Flexible taxes and shipping rates.
Inventory management.
Mobile-responsive store layout.
Full data control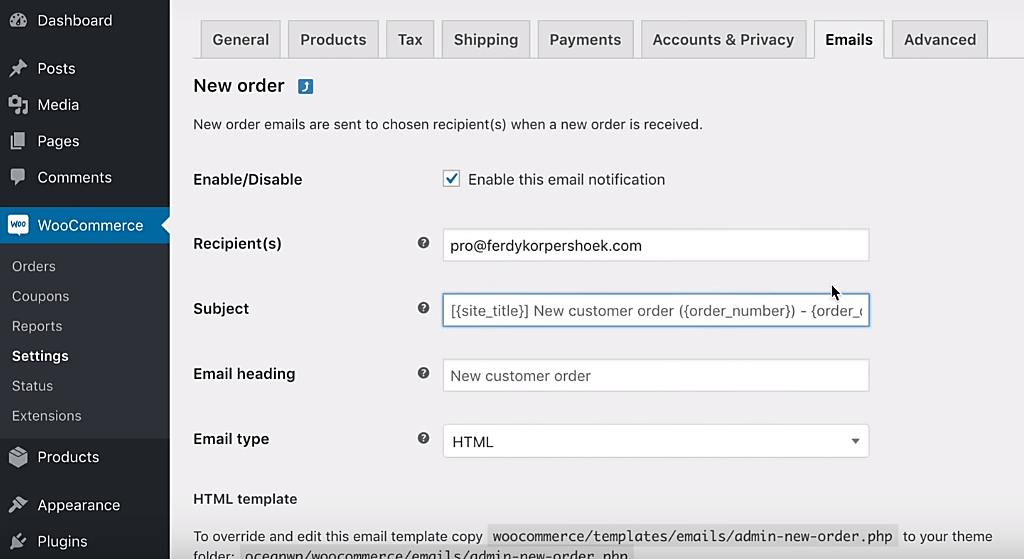 Shopify E-commerce Features
The default e-commerce features you should expect on Shopify include:
Abandoned cart recovery
Gift cards and print orders
Product variations
Fully-featured mobile app
Advanced analytics
Regular site backups
Physical and digital product support
Product reviews
SEO settings
Customer profiles
Taxes and shipping rates customization
Shopify Payments
Mobile optimized store
Automatic fraud analysis
Unlimited products
Inventory management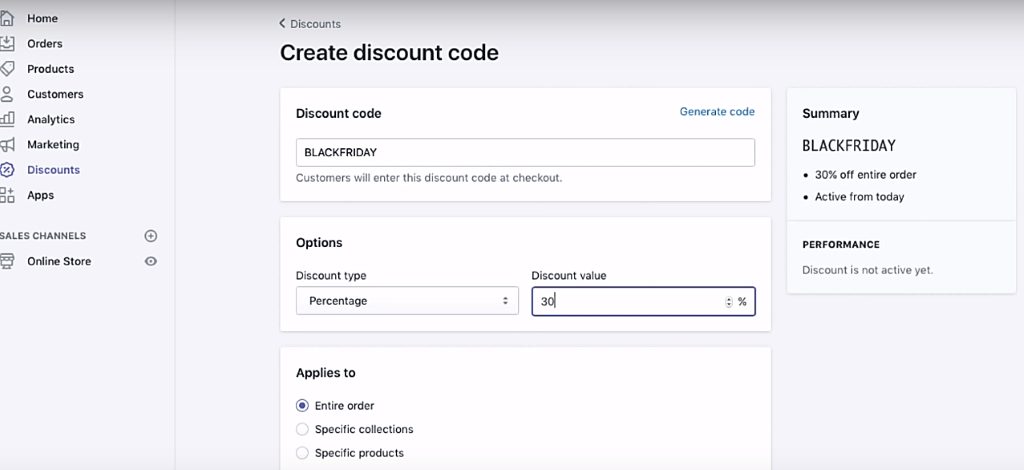 Verdict (Tie: No Clear Winner)
The fact is, both WooCommerce's and Shopify's default systems come with pretty much all the essentials. Basically, everything you need to get a standard e-commerce store up and running.
Fair enough. But, the devil is in the details. If you analyze the features at a much deeper level, we can agree that Shopify has seemingly tailored its default functionalities for laser-focused merchants. While WooCommerce, on the other hand, is essentially a WordPress plugin whose default features are optimized for control and flexibility.
Whichever you choose, however, it's possible to customize the in-built framework through add-ons. Hence, the WooCommerce vs Shopify e-commerce features round is a tie. We don't have a definite winner.
SEO
WooCommerce SEO
As an open-source e-commerce platform, you can bet WooCommerce doesn't have any boundaries when it comes to SEO. You can achieve anything you want by reworking the underlying code.
And get this. WooCommerce is essentially built with SEO friendly code. Consequently, you won't have any problems customizing your online store for search engine search.
That said, most WooCommerce users take shortcuts by simply adding specialized SEO plugins. There are numerous free options which, as a matter of fact, come with advanced functionalities. The Yoast SEO plugin, for instance, provides a systematic way of editing and checking your webpages' SEO.
Shopify SEO
Shopify is built to avail all the SEO settings by default. You can edit pretty much everything- from your pages' metadata to 301 redirects- without necessarily integrating add-ons.
Well, all things considered, there's one area you might need the help of a third-party app. It turns out the default Shopify system does not come with rich snippets.
To display additional product details on Google, therefore, you have to either dive into your site's code, or simply embed suitable add-ons.
Another potentially challenging task is editing page URLs since Shopify's default structure is a bit rigid. Blogs, for example, use a "/blog/news/" subfolder structure, whole standard content pages are stuck with "/pages/".
It's also worth noting that Shopify doesn't have a framework for all-round SEO editing. You have to tweak each page individually to optimize the entire online store.
And just like WooCommerce, the best approach here would be capitalizing on dedicated SEO apps. You should be able to find a couple of solid ones on Shopify's App Store.
Verdict (Winner: WooCommerce)
Shopify and WooCommerce are built to offer the best possible SEO capabilities. While WooCommerce requires you to install additional apps, Shopify facilitates SEO settings right off the bat. But then again, it limits some features like rich snippets, as well as page URL editing. In the end, therefore, you'll be forced to rely on specialized SEO apps if you need a comprehensively optimized site.
That notwithstanding, the flexibility that WooCommerce offers gives you the privilege of diving deeper into the whole SEO framework. If you know your way around WooCommerce's code, you can freely tweak every single detail for SEO, including the few components that have been left out of Shopify.
And that's principally what makes WooCommerce the winner of the Shopify vs WooCommerce SEO round.
Add-ons and Integrations
WooCommerce Add-ons and Integrations
If you haven't noticed the trend already, developers are exceedingly drawn towards open-source platforms. Many of them have subsequently studied WooCommerce's underlying code and used the knowledge to develop integrations with a host of external applications.
Now, going by the numerous WooCommerce developer communities we have today, it's no surprise that the number of free plugins alone has surpassed 55,000, and still growing. If you add the premium options to that, the volume of extensions increases substantially.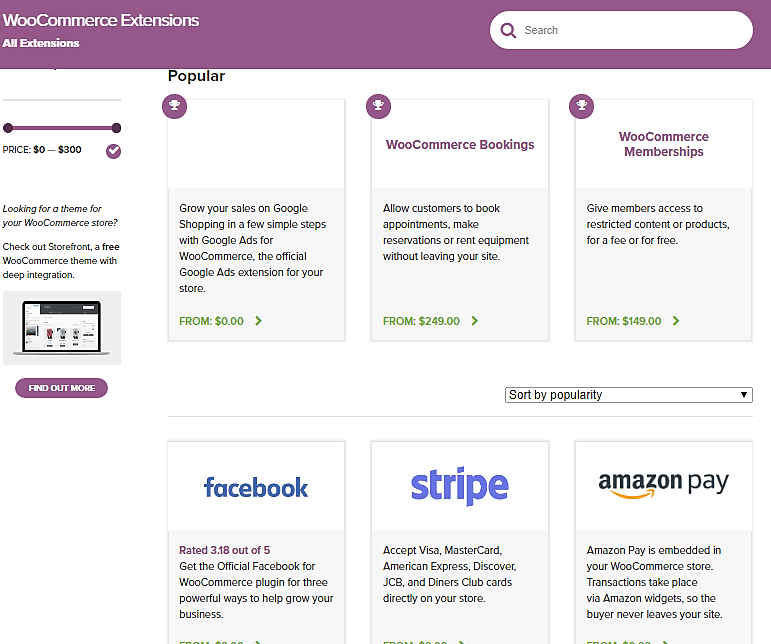 What does that mean?
Quite simply, WooCommerce supports way more app integrations that you can possibly sample. So, of course, you're almost guaranteed to find all the additional functionalities you can think of- from performance optimization, to SEO, lead generation, payment processing, etc.
Mention any e-commerce feature, and you're bound to get several compatible extensions that provide it. In essence, almost all the major providers serving online stores have developed their own WooCommerce extensions.
And in case you'd like to build a specialized one, WooCommerce's underlying code is not that challenging. A skilled developer can comfortably work with it.
Shopify Add-ons and Integrations
Shopify provides a considerably powerful API to support third-party apps. And so, developers are increasingly leveraging it for the creation of apps that can seamlessly integrate with Shopify.
As a result, the Shopify App Store has so far managed to feature hundreds of free and premium add-ons. There are several options for marketing, promotions, products reviews, payments, and so forth.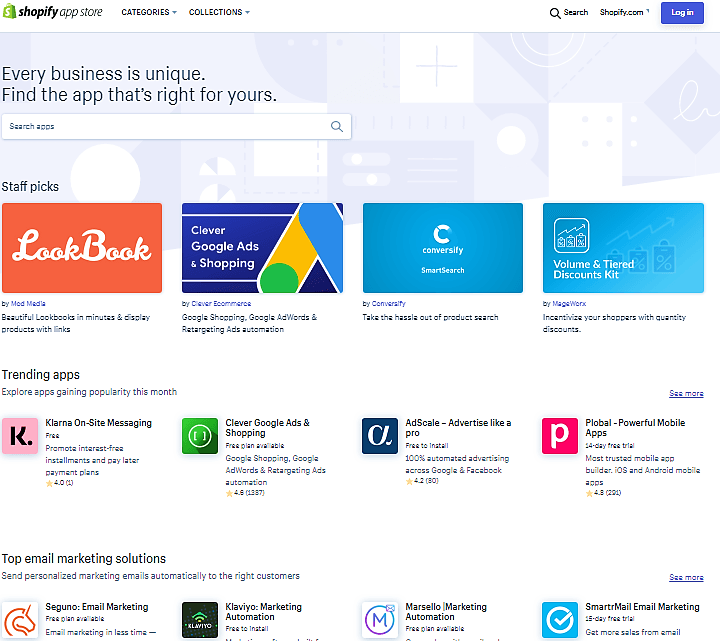 However, despite the decent array of integrations here, Shopify is nowhere close to catching up with WooCommerce. Not by a long shot.
But, at least you can capitalize on its API to code your own unique app integration.
Verdict (Winner: WooCommerce)
You can get a wide range of free and paid add-ons on both Shopify and WooCommerce- pretty much all the dominant apps you can think of have already developed stable versions for each of these e-commerce platforms. But, in the unlikely event, you fail to find a suitable add-on, you're free to develop your own specialized functionality to embed with Shopify or WooCommerce.
However, while Shopify's App Store features hundreds of third-party integrations, WooCommerce has managed to establish links with thousands of services. And that translates to more freedom when it comes to embedding third-party extensions.
In a nutshell, therefore, WooCommerce wins the Shopify vs WooCommerce battle round of add-ons and integrations.
WooCommerce vs Shopify – Pricing
WooCommerce Pricing
Since installing the plugin is free, don't expect a schedule of WooCommerce Subscriptions. But, admittedly, it takes much more than that to get an online store up and running.
In essence, you need WooCommerce along with supplementary resources like hosting, site domain, themes, payment gateways, and plugins, among others. It's common to even hire developers to manage the whole WooCommerce store setup.
Now, it goes without saying that each additional element above the WooCommerce plugin might come at a price. And the subsequent pile-up of costs doesn't end with site creation. You'll still incur charges from payment gateways, hosting, site maintenance services, etc.
So, in the end, your precise cumulative cost depends on how you implement the whole thing.
Shopify Pricing
Unlike WooCommerce, Shopify uses a rather straight-forward pricing schedule. Here are the primary subscription plans:
Shopify Lite- $9 per month
Process credit card payments
Add items to any site or blog
Sell directly through Facebook
Basic Shopify- $29 per month
Shopify Point of Sale
2% transaction fees on funds processed by third-party payment gateways
2.7% + 0¢ fees for Shopify Payments in-person credit card transactions
2.9% + 30¢ fees for Shopify Payments online credit card transactions
Fraud assessment
Discount codes
Abandoned cart recovery
Free SSL certificate
Manual order setup
Sell through social media
Sell through online marketplaces
Full-time customer support
2 user accounts
Unlimited products
Online store
Shopify- $79 per month
All the features available on the Basic Shopify plan
1% transaction fees on funds processed through third-party payment gateways
2.5% + 0¢ fees for Shopify Payments in-person credit card transactions.
2.6% + 30¢ fees for Shopify Payments online credit card transactions
Professional reports
Gift cards
5 user accounts
Advanced Shopify- 299 per month
All the features are available on the Shopify Plan.
0.5% transaction fees for funds processed by third-party payment gateways
2.4% + 0¢ fees for Shopify Payments in-person credit card transactions
2.4% + 30¢ fees for Shopify Payments online credit card transactions
Advanced analytics
15 user accounts
Shopify Plus- Negotiable
Tailored features for large enterprises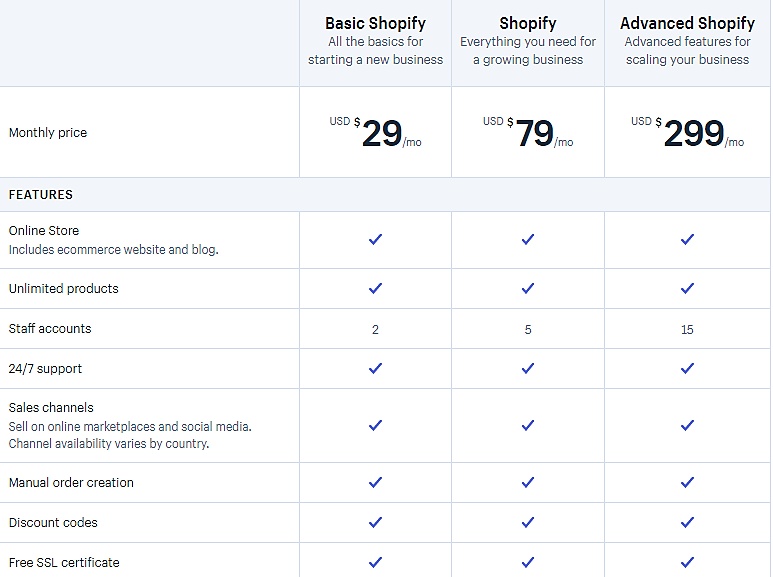 WooCommerce vs Shopify – Which One Should You Choose?
To sum up, all the critical elements we've examined so far…
| | |
| --- | --- |
| Overview | To take advantage of WooCommerce, you need to install WordPress and cater for web hosting. WooCommerce is an open-source WordPress plugin that comes with e-commerce functionalities. Shopify is an all-in-one e-commerce platform for creating, customizing and hosting online stores, as well as facilitating selling functionalities. Although their approaches are different, both WooCommerce and Shopify attempt to offer easy and flexible solutions for setting up, tweaking, and running e-commerce stores |
| Ease of Use (Shopify) | Shopify provides a straightforward process from signing up to setting up your online store. The Shopify website builder comes with a graphical drag-and-drop interface. You should be able to customize your online store's design and functionalities without any coding skills. WooCommerce is usually acquired after you've secured a domain and hosting services from a third-party provider. Although acquiring the WooCommerce plugin is conveniently simple, the subsequent process of customization process can be challenging. You need coding skills to tweak it extensively. WooCommerce's open-source platform offers more customizing options than Shopify. Overall, Shopify's system is friendlier to users. |
| Themes and Web Design (WooCommerce) | Both Shopify and WooCommerce come with free and paid e-Commerce themes. The Shopify Theme Store offers 71 templates. WooCommerce is compatible with WordPress themes and the corresponding non-coding website editors. The non-coding theme customization process is much easier on Shopify than WooCommerce. Shopify avails a specialized programming system for advanced code-based customization. WooCommerce's open-source structure facilitates extensively flexible code-based customization. WooCommerce beats Shopify overall because of its wider range of themes and more design flexibility. |
| E-commerce Features (Tie) | WooCommerce and Shopify provide all the critical e-commerce features by default. The default features on Shopify target laser-focused online stores. The default features on WooCommerce provide control and flexibility. You can tweak their default feature provisions by integrating add-ons. |
| SEO (WooCommerce) | SEO on WooCommerce essentially comes from integrated SEO apps. Shopify avails SEO editing features by default. Some of the excluded provisions include rich snippets and selected page URL options. SEO on both Shopify and WooCommerce can be easily achieved through dedicated add-ons. WooCommerce's open-source structure supports deeper SEO tweaks. |
| Add-ons and Integrations (WooCommerce) | Both Shopify and WooCommerce offer a wide range of free and premium integrations. It's possible to create your own integration on both WooCommerce and Shopify. Shopify offers fewer add-ons compared to WooCommerce. |
In short, the WooCommerce vs Shopify comparison comes down to two circumstances.
If you're seeking a straight-forward, all-in-one platform that can comfortably support beginners, you should consider settling for Shopify. You'll be fine over the long haul, as long as you're not planning to host a complex array of product variations.
But, in case you're thinking of setting up an intricately-designed online store, you'd be much better off with WooCommerce. It's built to provide unlimited control and flexibility.
Here are other related articles you may be interested in:
[interact id="61950894e81e4200184210da" type="quiz" mobile="false"]