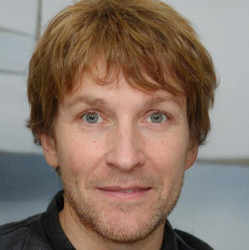 Latest posts by John Hughes
(see all)
Last Updated on June 22, 2022 by DMEditor
Creating a Shopify store is the first step to taking your business online. It involves choosing a theme, adding products, and setting up your payment and shipping information.
While the first step of building your store is a seamless process, getting sales isn't always a given. A store without any history or credibility is at a disadvantage against well-established online stores.
Remember that achieving sales is the main goal of any business. This factor also applies to stores that already exist on the Shopify platform, and with the continued growth of e-commerce, it's more important than ever to have a Shopify store that sells.
Competing in an industry forecast to reach $7.4 trillion in 2025 requires a strategic and thoughtful approach to online sales. But what is that exceptional approach that will make your business stand out from the rest?
As you read on, you'll learn tried and tested ways to increase your Shopify store's sales. This article will outline all the effective strategies for achieving more sales on Shopify.
Bottom Line Up Front
Achieving more sales on your Shopify store involves understanding what your customers want, optimizing your store for search engines, and creating a strategy that focuses on increasing traffic to your store. Choosing the right product and using the correct marketing techniques are essential to boost your sales.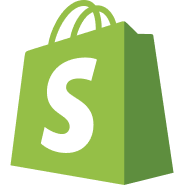 Reasons Your Shopify Store Has Traffic but No Sales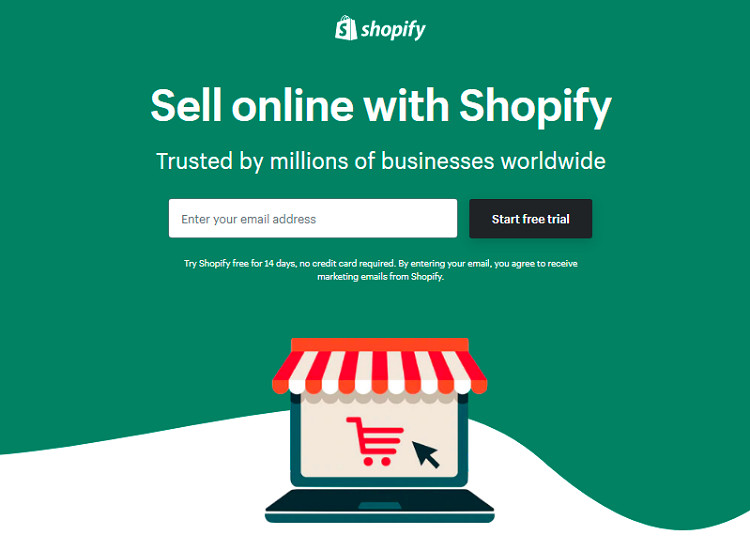 Some merchants report massive traffic to their Shopify store but no corresponding sales. While a lack of product-market fit often causes this challenge, it could also be due to other factors.
Below are some of the most common reasons your Shopify store may not generate sales despite a lot of traffic.
Poor Web Design
Your website's overall design and layout can be a significant turnoff for customers, causing them to leave without making a purchase. The perfect web design strikes a balance between form and function, providing an aesthetically pleasing layout while maintaining ease of use.
Targeting the Wrong Audience
When advertising or promoting your store, ensure that you target the correct audience. For instance, if you're selling pet supplies, you wouldn't want to market your store to people who don't own pets.
Bad Website Copy
Your website's copy is another crucial factor that can make or break a sale. Customers will be less likely to trust your store if your website's text is riddled with spelling errors and poor grammar. In addition, your website's copy should be persuasive and relevant to your target audience.
Lack of Product Variation
Customers are more likely to purchase from a store that offers a wide variety of products. If your store only sells a limited number of products, customers may not find what they're looking for and leave without making a purchase.
Poor Customer Service
A lack of customer service or poor customer service can be a significant deterrent for customers. If you're not available to answer customer questions or resolve complaints, they will most likely take their business elsewhere.
Missing Policy Page
It's essential to have policy pages on your website to establish trust and credibility. These pages should outline your return and refund policy, shipping information, and other relevant policies. Without these pages, customers may be hesitant to purchase from your store.
Poor Image Quality
Blurry, low-resolution images can be a major turnoff for customers. Using high-quality images can help improve the overall visual appeal of your store and increase the chances of a sale.
How to Increase Sales on Shopify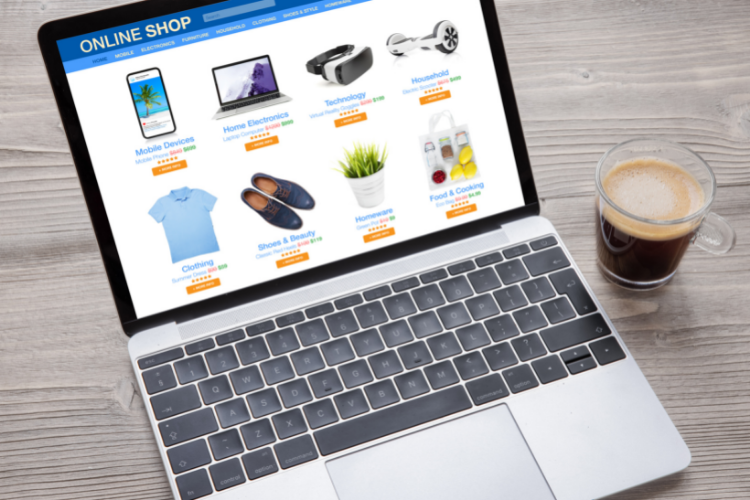 Below are some tried and tested methods for increasing your Shopify store's sales. Note that there's no one size fits all situation regarding online sales. However, by focusing on a particular strategy and following it to the core, it's possible to turn around your Shopify store's sales.
1. Choose the Right Product
The first step to increasing Shopify sales is choosing the right product. The right product meets the needs of your target audience. It should also be in high demand with limited competition.
It's evident that when selling through a Shopify store, you may not have the ultimate control over the quality of the product. However, as a business owner, you should have a lot of knowledge of the products you sell. You must answer customer inquiries about the product and be an expert in that field.
Essentially studying the product and understanding is the key to selling it. Aim to position yourself as an authority in your field. When you have that level of knowledge, you can confidently recommend the product to customers and persuade them to buy it.
2. Optimize the Product Pages
Content is king, and this rings especially true for online stores. The more information you have about a product, the more likely customers will buy it. 99% of respondents in a study by Emarketer agreed that the quality of the product content plays a crucial role in sales growth.
This statistic is especially relevant for Shopify stores as product pages are the first thing potential customers see.
Consider the following when optimizing your product pages:
High-quality images

Detailed descriptions (should include features, benefits, and specifications)

Accurate sizing information

Color swatches (if applicable)

Video demonstrations (if applicable)

User reviews

Clear call to action
Use loads of white spaces on the page and break up the text with headings and lists. It makes it easier for customers to skim through the content when looking for information.
3. Use Social Media to Drive Traffic
Social media is a powerful marketing tool you can use to drive traffic to your Shopify store. Platforms like Facebook, Twitter, and Instagram offer various advertising options that traders can tailor to their needs.
35.9% of internet users in the US are social commerce buyers. That's a large potential customer base that you can tap into by using social media marketing. Depending on your budget and goals, you can opt for paid advertising or organic marketing.
When using social media to drive traffic to your store, always keep the following in mind:
Create attractive and catchy social media posts that will stand out in users' feeds

Include a link to your product page in every post

Make use of user-generated content

Host social media contests and giveaways
4. Optimize Your Store for Mobile Devices
The 2021 mobile commerce sales in the US amounted to an estimated $362 billion. That's a staggering statistic, and it's only going to grow in the years to come.
Mobile devices account for 65% of all e-commerce traffic, with about 53% of sales coming from mobile devices.
In other words, if your Shopify store isn't optimized for mobile devices, you're missing out on a large chunk of potential sales. To optimize your store for mobile devices, consider the following:
Use a responsive Shopify theme

Make sure all images and videos are correctly sized

Use large fonts and headings

Remove any unnecessary elements from the page

Create a clear call to action

Minimize forms
5. Use Email Marketing to Nurture Leads
Email marketing is a powerful tool you can use to nurture leads and persuade them to buy from your Shopify store. It's a great way to keep in touch with potential customers and remind them about your store.
Email marketing has a return on investment (ROI) of 45% for every 1$ spent. That's an impressive number, and it's a testament to the effectiveness of email marketing.
When using email marketing to nurture leads, keep the following in mind:
Start the lead follow up process with a personalized welcome email

Segment your email list based on interests and purchase history. The more targeted your emails are, the higher the chances of conversion

Create attractive email newsletters with images and videos

Include a CTA in every email. Emails with single CTAs increased

click-through rates by 371% and sales by 1617%

Offer discounts and coupon codes to incentivize buyers
Once a customer makes a purchase, send them a follow-up email to thank them and ask for a review. Personalize the email as much as possible. Use cart abandonment reminders for potential buyers who left your store without buying anything
6. Build Traffic with Search Engine Optimization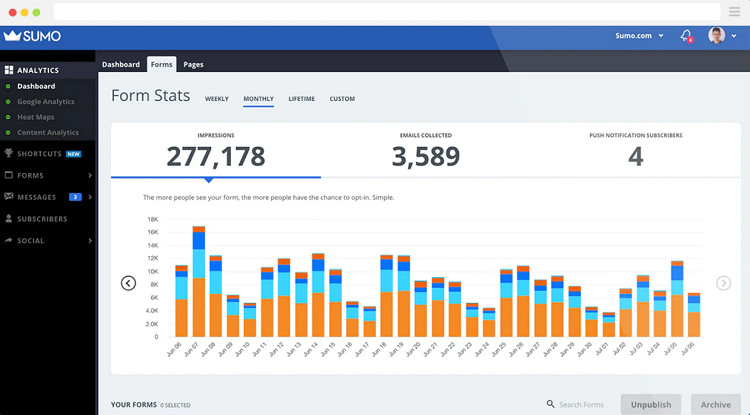 About 51% of the web traffic is from organic search. If you want to increase traffic to your Shopify store, you need to focus on Search Engine Optimization (SEO).
SEO is the process of improving the ranking of your website in search engine results pages (SERPs). When done correctly, SEO can help you increase traffic to your store by hundreds or even thousands of percent.
Creating content that meets user intent, optimizing your website for search engines, and building links to your site are some of the best ways to improve your SEO.
When starting with SEO, keep the following in mind:
Do your research. Find out what keywords your target audience is using to find products similar to yours
Optimize your website for those keywords

Create high-quality content that meets user intent

Submit your website to directories and online catalogs

Build links to your site from other high-quality websites
Shopify has advanced SEO features that can help you optimize your store for search engines. Take note of meta titles, descriptions, and keywords, and use them to create content that meets user intent.
Shopify allows you to generate sitemaps, Canonical URLs, and 301 redirects automatically. The more you use Shopify's SEO features, the better your store ranks in SERPs.
7. Use Paid Advertising to Reach More Customers
Paid advertising is an effective way to reach more potential customers and increase sales from your Shopify store. Paid advertising platforms such as Google AdWords, Facebook Ads, and Instagram Ads allow you to target your audience based on demographics, interests, and purchase history.
The average PPC conversion rate starts at 2.35%. Although not as high as organic search, it's still a respectable conversion rate. In Google, for instance, place bids for the keyword you want your ad to show up for, and then create a compelling ad that will entice users to click on it.
The ad will always come to the top of the search engine results pages (SERPs), so many people will see it. You only pay when someone clicks on your ad.
When using paid advertising to reach more customers, keep the following in mind:
Target your audience based on demographics, interests, and purchase history

Test different ads and copies to find what works best

Optimize your campaign budget for maximum ROI

Use retargeting to reach customers who have visited your store but didn't buy anything
Shopify allows you to create Facebook and Instagram ads within your Shopify admin. You can also use Shopify's integration with Google AdWords to create and manage your Google AdWords campaign.
8. Consider Affiliate and Influencer Marketing
Affiliate marketing is performance-based marketing where you pay someone to promote your products or services. Affiliates can be bloggers, social media influencers, or website owners.
Affiliate marketing is an effective way to reach more potential customers, and it can be a very profitable venture for affiliates and merchants alike. When an affiliate promotes your product or service, they receive a commission for every sale that they make.
Spending on affiliate marketing is bound to reach $8.2 billion by 2022. This growth is the effectiveness of affiliate marketing in reaching more potential customers. Choosing the perfect affiliate for your business can be difficult, but there are a few things you can do to make the process easier:
Look for affiliates who have a similar target audience

Check out their website and social media pages to see if their content is high-quality

See if they have a good reputation with other merchants

Make sure their marketing efforts align with your own
Once you've found the perfect affiliate for your business, keep the following in mind:
Create high-quality promotional materials

Automate your affiliate marketing program

Offer incentives to your affiliates

Keep track of your affiliate's performance

Provide them with regular commission payments

Make sure their marketing efforts align with your own
Consider working with social media influencers for a consistent stream of traffic and sales. An influencer has a large following on social media and can persuade their followers to take action, such as buying a product or service.
When you work with an influencer, you tap into their audience, which can be much larger than your own. Plus, influencers are often seen as more trustworthy than brands. The key to working with social media influencers is finding the right one for your business.
Best Shopify Apps to Increase Sales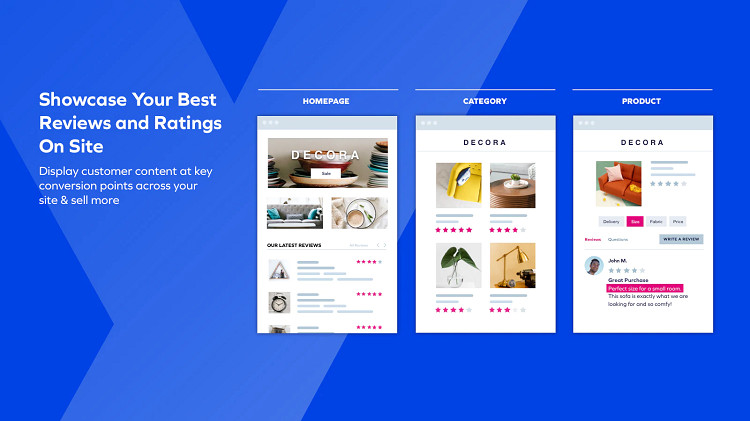 Apps are a great way to increase sales on Shopify. There are tons of apps in the Shopify app store that can help with everything from sales channels, increasing conversions to marketing.
Below are some of the best apps worth considering
FAQs
Question: Is it Easy to Get Sales on Shopify?
Answer: Getting the first five sales on Shopify is perhaps the most difficult part of the process. However, it becomes easier once you have a few sales under your belt. To get more sales it's important to focus on optimizing your store, creating high-quality content, and using effective marketing techniques.
Question: How do I Make my Shopify Shop Popular?
Answer: The best way to make your Shopify store popular is to focus on providing high-quality content and using effective marketing techniques. Position yourself as an authority in your industry and make sure your content is relevant to your target audience. Also, use effective marketing techniques like paid advertising, social media marketing, and email marketing.
Question: Where Can I Promote My Shopify Store?
Answer: Social media platforms make great places to promote your Shopify store. You can also use paid advertising platforms like Google Ads, Facebook Ads, and Instagram Ads to drive traffic to your store. Promoting your store in niche forums and on relevant blog posts can also be effective.
Conclusion
Getting more sales on your Shopify store can be a challenge, but it's not impossible. By optimizing your store, creating high-quality content, and using effective marketing techniques, you can increase traffic and conversions.
You can also consider working with social media influencers to help drive traffic and sales to your store. Apps are a great way to boost sales on Shopify. Several apps from the Shopify app store can also help you increase sales. Choosing the right app involves understanding your business and what you need to boost sales.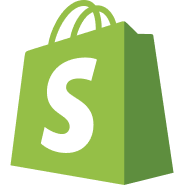 Our Recommendation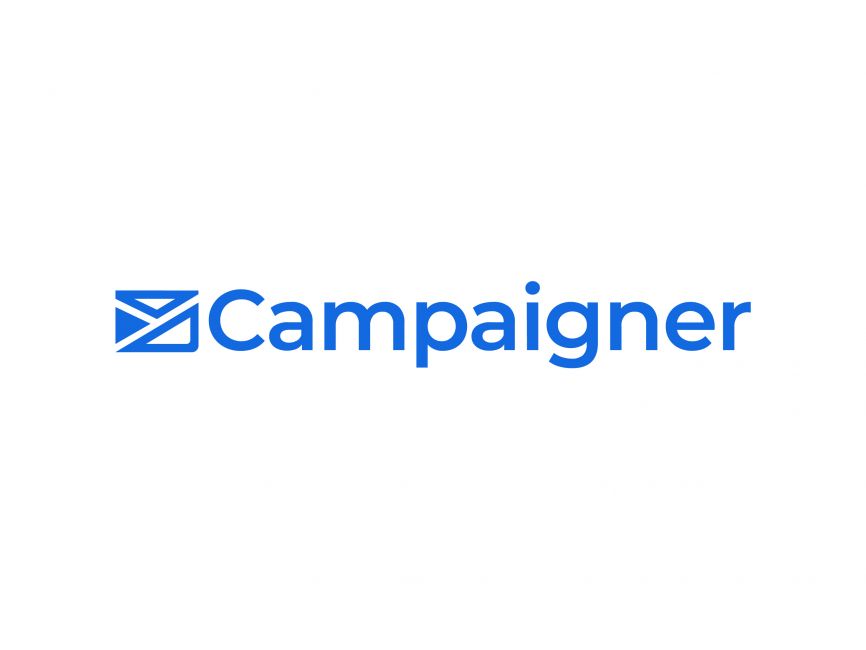 Have Your Heard of Campaigner?
Drive sales and revenue using advanced marketing automation, intuitive reporting and powerful personalization through email and SMS. Try Campaigner for free!
Start Your FREE Trial
We earn a commission if you click this link and make a purchase at no additional cost to you.