Last Updated on November 7, 2023 by Ewen Finser
You bet it's not a secret anymore. That a reliable CRM system is extremely critical for any growing business. As a matter of fact, I'd say it's now almost a matter of life and death.
Why, you ask?
Well, let's face it. Although you can start off your business with a simple customer management system comprising of just spreadsheets and email applications, there comes a time when they all become redundant.
As your customer base expands, so does the stress of managing the corresponding data. And that's principally why they came up with CRM applications for all types of businesses.
Now, get this. By 2016, 64.2% of organizations had rated CRM systems as impactful or very impactful- through a survey by LinkedIn. And then Aberdeen Group, on the other hand, established that effective sales groups have an 81% probability of persistent CRM usage.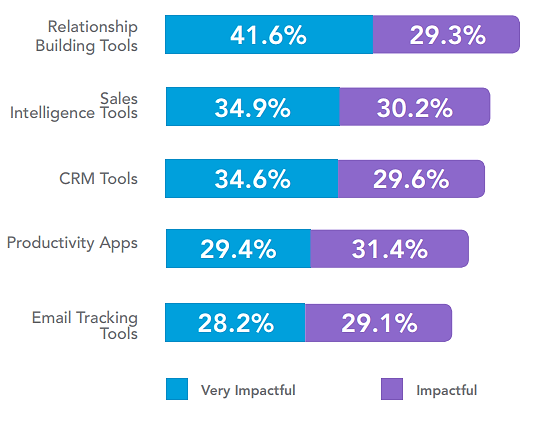 They commonly leverage CRM for:
Keeping track of all customer interactions
Coordinating sales and marketing processes
Maintaining customer information
Systematically converting leads
Identifying and qualifying new leads
So, of course, you can rest assured that it's an adequately tried and tested system.
But, there's a catch. Not just any CRM is capable of achieving all that. You should only implement one that blends perfectly with your business if you intend to optimize your sales and marketing processes.
Now that might sound easy to beginners, but then it becomes overwhelmingly challenging when you get to the actual selection process.
The problem is- the CRM market is more like a double-edged sword. While its numerous CRM options mean competitive rates for users, they also complicate the selection process. Even when you presume that you know about a handful of effective solutions beforehand, you're bound to get confused by many others with seemingly smarter features plus cheaper pricing.
What you eventually settle for substantially determines your consequent lead conversion and customer retention rates. So, let's be honest- there's simply no room for compromise. You have to comprehensively evaluate every single functionality.
Sounds like one heck of a job, right? Well, fortunately, we've been there before. And we recognize that you're a busy entrepreneur who might not have the time to sample all the possible options.
Thankfully, we've tried out many systems through the years to understand precisely what makes up the best CRM for online businesses. So, we'll make the whole selection process much easier by walking you through the most critical elements you should consider.
Choosing the Best CRM for Your Online Business
Cloud vs On-Premise CRM
All things considered, there are two primary types of CRM solutions- cloud and on-premise.
On-premise, admittedly, might sound like the suitable option right off the bat. Because, let's be honest- who wouldn't love to have absolute control over their CRM system?
The whole point of on-premise CRM is in-house management. The whole system is built from the ground up according to your precise business structure and sales framework. That means you get to determine how data is handled and stored. On top of that, it saves you from the periodic subscription costs that you'd, otherwise, be forced to pay a CRM vendor.
But, make no mistake. That doesn't, in any way, suggest that on-premise CRM is cheap. As a matter of fact, it can be quite pricey, especially when you consider its high initial setup costs.
And it doesn't end with hardware and software acquisition. You still have to hire a team of dedicated IT experts to build and maintain the entire system.
Don't get me wrong though. While setup and maintenance might cost a pretty penny, it all pays off if the resultant system turns out to be effective.
However, it's not the only approach capable of that. A Cloud or SaaS CRM system can also generate great returns- possibly even more, considering its significantly cheaper setup and running costs.
Now, a cloud CRM is exactly what you're already thinking about. Pretty much any CRM you've seen on the web or our review page belongs to this category. They are fundamentally distributed as proprietary or open-source solutions through the internet, with the corresponding data residing in the provider's servers.
Therefore, the entire system is controlled and managed by the vendor. You, on the other hand, get to access functionalities through a user account, from where you should be able to coordinate everything.
Well, of course, that leaves the whole burden of support and maintenance to the distributor- meaning you don't have to worry about the costs of server acquisition plus hiring IT staff. In fact, most of them come with interfaces that you can comfortably user without any technical IT skills.
Although there are a couple of free cloud CRM options, fully provisioned systems usually come at a price. And, consequently, users are forced to renew their subscriptions monthly or annually.
But, come to think of it, that might be a negligible drawback considering the convenience of SaaS CRM. Therefore, all in all, a typical small or mid-sized online business would be better off leveraging a cloud-based CRM application.
Business Needs
Here's one thing I bet you've heard already- "our CRM is versatile enough for all types of businesses."
Fair enough. But, if you've tested out a couple of CRMs before, then you know how wildly inaccurate that statement might be. Quite simply, it's impossible to have a CRM application that can perfectly serve all business types.
So, don't be eager to rush for a seemingly "one-size-fits-all" solution. Instead, evaluate your business needs expansively to get an idea of the type of CRM you should look out for.
Regardless of how simple you assume your business is structured, the fact is- it's distinctively unique when it comes to growth dynamics, customer base, plus sales, marketing, and management operations. That, therefore, makes it unwise to commit to just any software solution offering standard features.
Ok, I know what you might be thinking at this point. Aren't CRM solutions developed to serve the same purpose?
Well, the fundamental objective of CRM, of course, is enhancing customer relationships one way or another. And since there are multiple ways to do so, CRM solutions come with varying functionalities based on the target processes.
In a nutshell, most of them include features that sales agents can capitalize on to manage their deals. But, we also have the likes of Salesforce and Zoho, which additionally offer online marketing campaigns and customer service functionalities.
They facilitate that by, for instance, generating details automatically from customer service channels like website contact forms. Consequently, support agents are able to not only access the info, but also respond accordingly or pass it on to other appropriately skilled team members. Some solutions even go ahead and automatically import the name details as customer profile entries.
If you'd instead prefer combining sales with online marketing tools, then you should check out options like SalesHandy. It's a CRM platform that's specifically optimized for email marketing and tracking. You can learn all about it through our comprehensive review.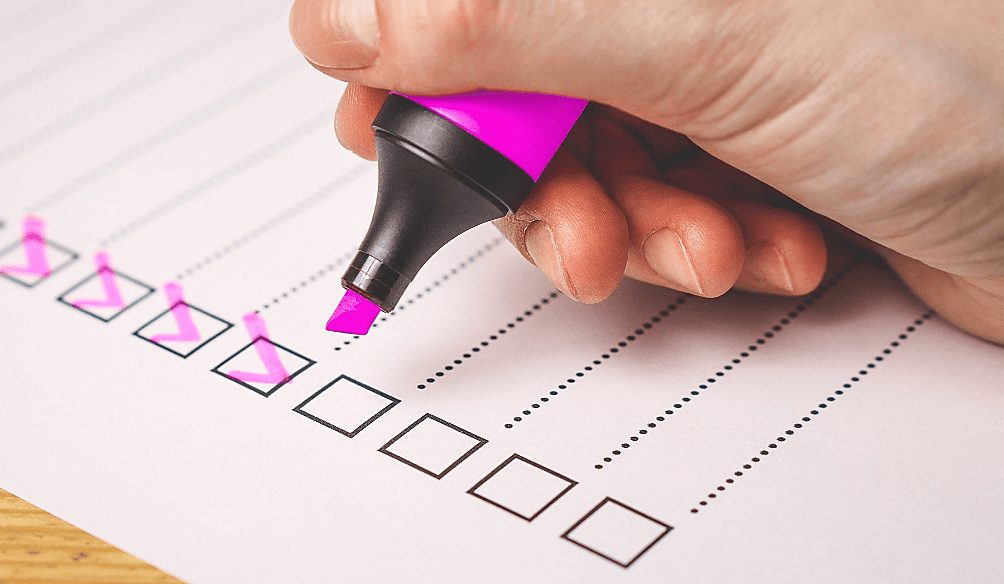 And in case such options happen to be a bit complicated for your business, you can as well choose to proceed with a simple solution that offers basic sales and contact management features. A good example would be Insightly, which we've also reviewed along with its prominent alternative, Capsule CRM. The subsequent data accessibility alone could shorten your average sales cycle by 8-14%.
That said, the trick to reviewing your business is analyzing every single need down to the last detail. This will help you avoid overestimating the features you need. In fact, studies have ranked that as one of the common mistakes that CRM beginners make.
Number of Employees
Chances are, you won't be using the CRM alone. As a matter of fact, CRM systems are commonly adopted by businesses with large teams, in a bid to simplify their extensive management procedures and streamline tasks accordingly.
That should explain why 91% of organizations with more than 11 employees have already implemented CRM, while their counterparts with 10 employees or less have only managed a 50% adoption rate.
Now, the overall efficacy of your sales and marketing teams substantially depends on the multi-user functionalities available on your CRM. And this, of course, means that, for starters, you should focus on options that are flexible enough to be leveraged by several users concurrently.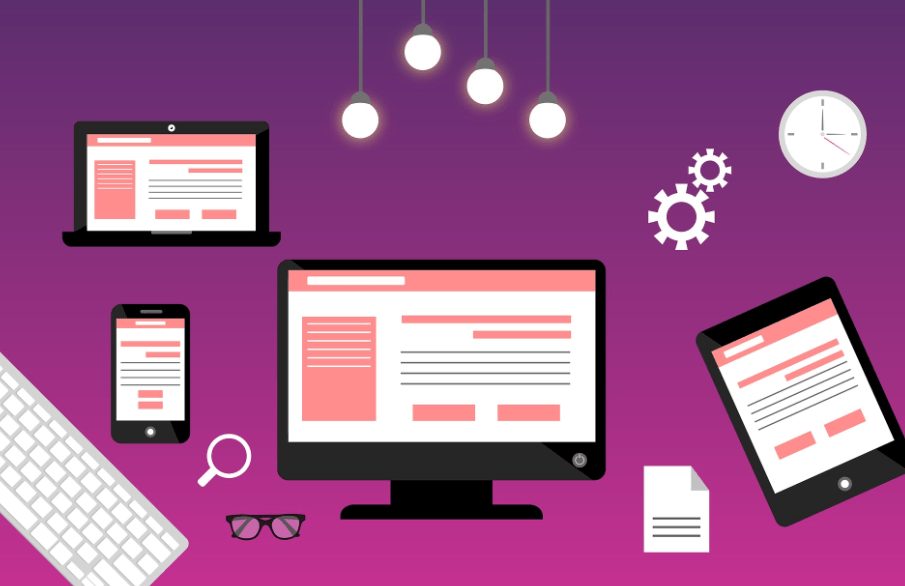 However, it doesn't end there because, as it turns out, additional users bring more complications. For instance- the higher the number of users, the more you should be concerned about the system's information security capabilities and its corresponding account-access framework.
A business with less than 10 employees is expected to have a wide array of CRM options it can adopt without any difficulties. A simple solution like Insightly or Hubspot could do the trick.
But, if the number exceeds that, you might want a system with a range of solid privilege control functionalities on the admin account. That way, you'll be able to determine precisely what each team member can access and edit.
In case you're handling a significantly larger organization with multiple distinctive sales teams, you should go for a CRM solution with relevant territory management capabilities. This allows you to systematically group the sales agents according to their respective teams, and subsequently avoid sharing customers or leads.
User Experience
The importance of getting an all-round user-friendly CRM system can never be overstated. And here's why- so far, many surveys have predominantly established user experience to be the single most critical factor when evaluating a CRM.
Take, for instance, a special SuperOffice study that sampled many of its prospective users. After reviewing about 1,000 responses, the survey eventually revealed that 86% of CRM adopters consider user-friendliness to be the most crucial system selection factor.
Now, with that out of the way, what exactly should you pay attention to when assessing the user experience on various CRM options?
Well, the most basic thing you should worry about is how the CRM solution will help your online business. How does it intend to facilitate your general customer engagement process? Is the interface intuitive? Can you identify anything that can potentially compromise your ecommerce efficacy?
Going by Hubspot's 2018 State of Inbound report, the number 1 challenge experienced by businesses leveraging CRM is manual data entry. Yes- I know- it's rather ironic, especially considering the whole point behind adopting CRM tools has always been mitigating the redundancies of manual methods.
Interestingly, despite that fact, 32% of sales reps are taking more than an hour daily just to enter data into their systems. Now, imagine the average combined amount of time they are spending on other subsequent CRM tasks.
So, to avoid falling into a similar cycle of system challenges, you have to understand how each software works before you proceed with the selection process. And the best way to do so, of course, is analyzing all the fundamental functions based on your first-hand experience.
Fortunately, many CRMs offer free trials to help prospects get a feel of their system. You can take advantage of that to learn, for instance, the number of clicks it takes to achieve a particular task on each specific CRM software.
And while you're at it, try to rate the overall user interface- Is it straightforward for beginners, or does the learning curve seem to be a bit steep? Does the system come with a logical flow of actions? Are the functions labeled accordingly?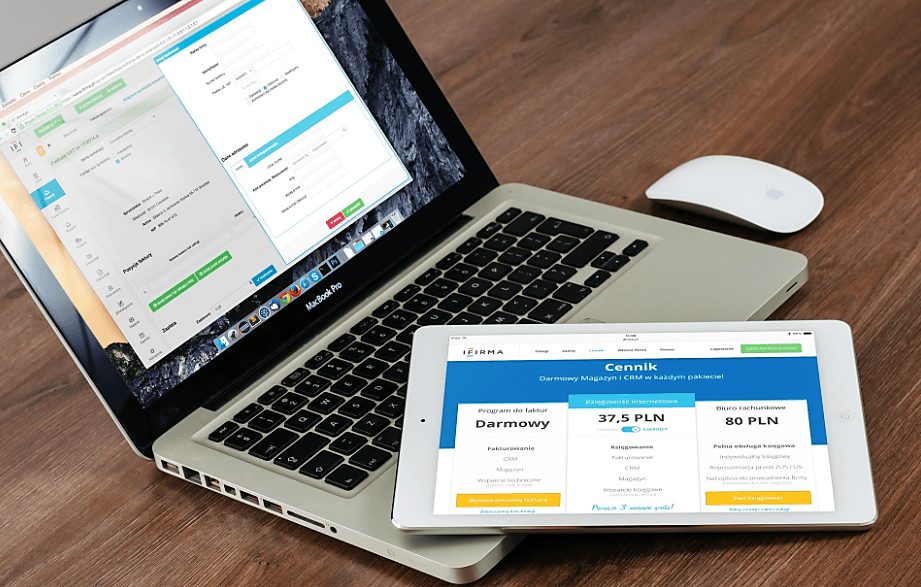 If you can't find the time to test out multiple software options, you can alternatively request for live demonstrations from customer support teams. Or, even better, simply rely on our expert tutorials to get detailed unbiased reports about the overall user experience on various CRMs.
That said, the best CRM solutions are engineered to holistically facilitate full control without necessarily complicating the interface framework. They systematically automate recurrent processes, and you get to use the simplest possible procedures to achieve manual tasks. The fewer the number of clicks, the better the corresponding user experience.
CRM Customization
As we've already discussed, every online business has its own unique processes and needs. Therefore, your chances of finding a perfect CRM solution- whose default features are impeccably aligned with all your processes right off the bat- are almost zero.
Instead, you should be looking out for something that can be configured holistically to fit into your organization's structure. And that means customizing it to complement not only your contact management framework, but also customer service routines, marketing strategies, and the overall sales process.
Admittedly, achieving that might sound like a very technical procedure for beginners. But, it can turn out to be pleasantly straightforward if you choose a CRM with simple customization capabilities.
An ideal one, should, for example, allow you to sync sales reports with your company's operations, introduce and eliminate team members, work on custom tags and fields, plus apply various relevant filters when sorting your records, among other functionalities.
CRM Integrations
If you want a well-optimized system, your CRM software should never run solo. An effective CRM system essentially operates as part of a digital ecosystem made up of several complementary applications, which freely exchange data to facilitate multiple concurrent ecommerce activities like sales, prospecting, marketing, reporting, and accounting.
Ok, what exactly are we saying here?
In layman terms, the concept of customer relationship management isn't just about CRM software. It stretches beyond that to incorporate numerous third-party applications. And they subsequently work in tandem to streamline ecommerce processes accordingly.
Consider accounting, for instance. Instead of manually importing sales information from your CRM system to your corresponding accounting software, you can save yourself all that trouble by simply integrating the two systems. Consequently, they'll be able to exchange data automatically in a way that progressively enhances efficiency.
And that's only one of the possible integrations. The best CRM for online businesses can achieve way more than that. In essence, they are built to connect seamlessly with many relevant ecommerce applications.
Salesforce, for instance, is arguably one of the most dominant players when it comes to default integrations. Its app store alone comes with more than 2,600 add-ons, spreading across all the major ecommerce categories.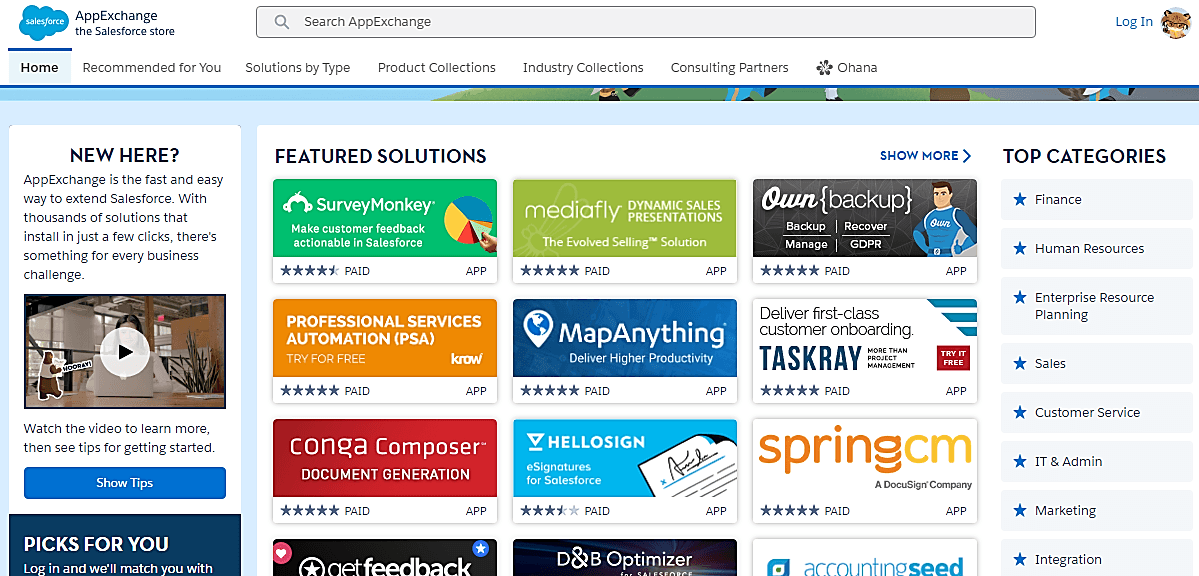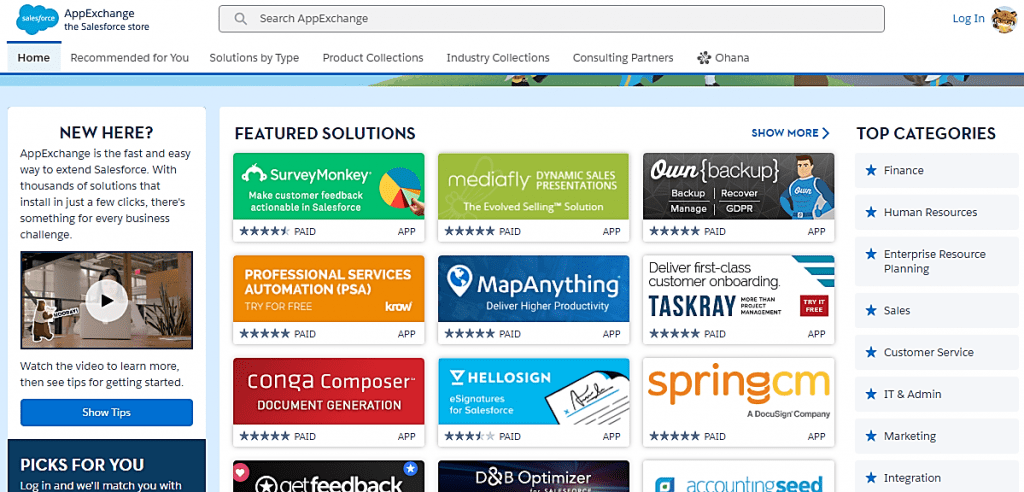 But, it's not the only option. SugarCRM and Zoho are also proud boasters of numerous third-party integrations. And their numbers keep growing on a regular basis.
However, it doesn't end there. If you compare the three CRMs, you'll discover that although they offer solid integrations, their strength lies in their underlying structure. Both Salesforce and Zoho are built with favorable APIs, from where you'll be able to set up your own unique integrations. Then SugarCRM, on the other hand, allows you to program integrations from its accessible source code.
And Speaking of which, other notable open-source CRMs you might want to check out include SuiteCRM, Zurmo, Odoo, Vtiger, etc.
But, get this. Although API or open source approaches are the best because of their unlimited integration flexibility, you don't have to take that route. A typical small business would still be fine with a CRM that offers fewer but decent integrations like Evernote, MailChimp, or QuickBooks.
Just countercheck and test various solutions to assess if they can seamlessly embed with your principal business applications.
CRM Compatibility
In addition to supported integrations, you should also try to establish the devices you can use with various CRM applications.
Although SaaS CRM interfaces are largely optimized for standard web access, the truth of the matter is that you're bound to use different devices on your system. In fact, 86% of CRM adopters are now using several devices on their accounts, including tablets, smartphones, desktops, and laptops.
Well, that's not surprising at all if you come to think of it. Going by the current tech trends, people are increasingly relying on mobile devices to complete their tasks on-the-go. In other words, expect your sales agents to extend their CRM experience beyond their workplace PCs, by leveraging even their mobile gadgets for remote access.
Therefore, your ideal CRM should be perfectly compatible with your entire business infrastructure, including your employees' mobile phones.
Now, for starters, that means the CRM should run well on all the main smartphone platforms- iOS and Android. Although mobile browser access would arguably be fine, it cannot possibly match up to the intuitiveness of dedicated CRM smartphone apps. So, of course, you should always look out for CRMs that offer native mobile apps.
But then again, that introduces a new set of complications. You see, the problem with multi-device remote access is this- each new device substantially increases the corresponding data security risks.
To mitigate that, the CRM software should include user access control capabilities in your admin account. This will consequently help you manage what your team members' get to see and edit. Then to supplement that, a suitable CRM should protect the entire system with enterprise-grade security features.
And that means extra functionalities like, for example, automatic data wiping immediately a connected device is marked stolen or lost.
All things considered, device compatibility should also be assessed based on possible infrastructural changes in the near future. Considering your online business is expected to grow steadily, you should settle for a versatile CRM that's capable of accommodating infrastructural upgrades and downgrades without any major issues.
ROI
Here's something I bet you know already- that CRM software comes at a price.
Ok, of course, we have many that are reportedly free of charge. But as it turns out, free comes with limited functionalities. Even the well-renowned free Hubspot CRM, for instance, offers restricted functionalities to compel you to invest in other Hubspot tools.
But, don't get me wrong by swiftly writing off the free options. While they might not be as powerful as their premium counterparts, some of them can comfortably support small businesses and beginners. That's why, as a matter of fact, Hubspot CRM is still managing to attract new signups at an exponential rate.
Now, I know what you might be wondering at this point. Why pay for CRM when you can get decent features from a free tool?
Well, there are many ways of looking at this issue. But, the best approach has got to be considering all the key parameters, and then analyzing the pricing in terms of the corresponding returns on investment.
And what does that mean?
If you've tried checking out the prices available on the market, then you might have noticed a particularly outstanding trend. That the more the advanced features you acquire, the higher you'll possibly pay to leverage the CRM.
Using that as a guideline, comparing the cost of different solutions would have been pretty straightforward if their pricing plans had been structured with identical feature scales for each user level. But, it just so happens that each CRM has its own unique pricing formula with distinctive scales.
So, for accurate analysis and selection, we're better off comparing solutions based on their respective ROI figures- as opposed to the direct costs.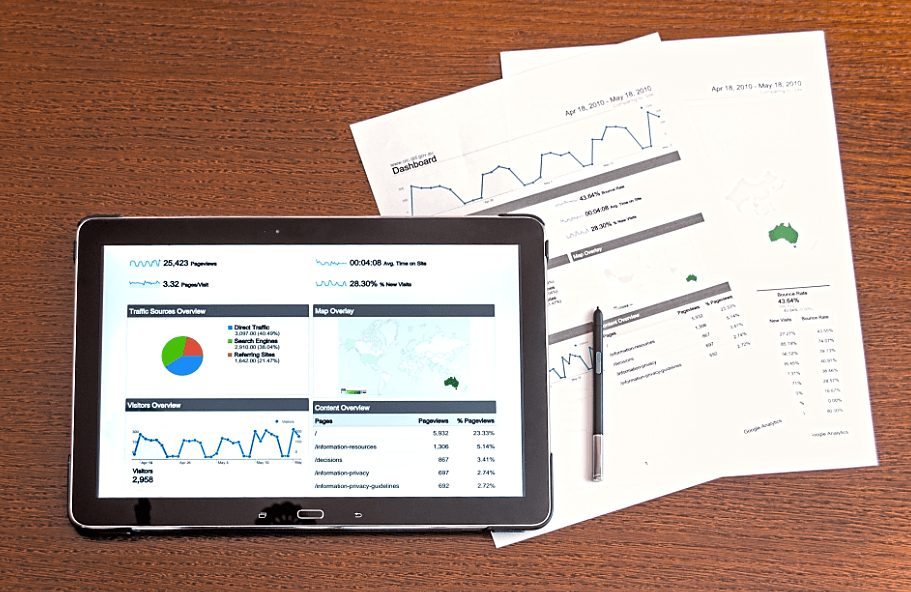 Now, the formula for establishing ROI is fairly simple. Start off by calculating the cumulative projected cost for a selected plan over a specific period of time. Remember to combine the subscription pricing with possible running costs like training and infrastructural expenses.
Then, finally, compare that with relevant parameters for the expected returns over the same period of time. You could, for example, combine sales and lead generation figures to determine the possible returns, before comparing that with the initial leveraging costs.
Considering the average ROI for CRM is reportedly $8.71 for every $1, you should be able to judge a solution's relative value. Anything beyond $9 for every $1 is reasonably good ROI for a CRM system
CRMs by Use Case
Many CRMs can be used interchangeably for difference business models, but most are BETTER suited for specific uses and industries than others.
Here's an over of the top use case specific CRMs our editorial team has identified:
Summary of What to Look For
Why You Need The Best CRM

· Teams with great sales results are 81% likely to be leveraging CRM on a consistent basis.

· 64.2% of businesses had voted CRM solutions as impactful or very impactful by 2016.

· Although many CRM solutions translate to favorable competitive pricing, they also make it difficult to choose an ideal option.

Cloud vs. On-Premise

· On-premise CRM is entirely developed in-house based on your organization's structure and sales processes. It provides absolute system control, but at an expensive price.

· A cloud/SaaS CRM is essentially availed through the web as a proprietary or open-source service, whose resources and data are controlled by the vendor. It's a cheaper option with limited control privileges.

Business Needs

· Avoid a one-size-fits-all option by assessing your business needs extensively to understand the CRM functionalities you should focus on.

· CRM systems offer different features based on the corresponding processes they seek to enhance.

· Apart from sales, CRM solutions are built to optimize marketing, customer service, customer interactions, conversion processes, etc.

· Avoid overestimating the functionalities you need by analyzing your processes comprehensively.

Number of Employees

· 50% of businesses with 10 or fewer individuals use CRM- compared to 91% of enterprises with over 11 employees.

· The higher the number of user accounts, the more you should prioritize on system security and account privilege features.

· A CRM solution with territory management functionalities is ideal for businesses with numerous sales teams operating individually.

User Experience

· 86% of CRM users say user-friendliness is the most important element when choosing a solution.

· The main problem faced by CRM users is manual data entry.

· 32% of sales agents are spending over an hour a day entering data.

· User experience is best assessed by testing out functionalities on a CRM software.

· The best CRM options are developed to provide simple but dynamically comprehensive management functionalities, plus effective process automation.

Customization

· Get a CRM that can be tweaked extensively to suit your contact management framework, customer service routines, marketing strategies, and the overall sales process.

· Typical adjustments you should be able to do include; align sales reports with your business operations, add and eliminate participants, tweak custom tags and fields, plus apply various relevant sorting filters.

Integrations

· A CRM system should connect with other relevant third-party software to form a digital ecosystem, capable of seamless and continuous data exchange.

· Salesforce app store offers over 2,600 possible integrations by default.

· Salesforce and Zoho offer APIs for building custom integrations, while SugarCRM grants access to its underlying code.

· While open source or API CRMs are the best thanks to their infinite integration possibilities, a standard online business can survive comfortably with CRM that provides fewer integrations- as long as they are decent.

Compatibility

· 86% of CRM users are now accessing their systems through tablets, smartphones, desktops, and laptops.

· A reliable CRM should support your company's hardware and software infrastructure.

· Get a CRM that provides native mobile apps.

· Since your business might change in the near future, choose a flexible CRM that supports upscaling and downscaling of resources.

ROI

· Although there are many free CRM options, they offer limited capabilities.

· You basically pay more for advanced CRM functionalities.

· Instead of using only the cumulative subscription and running costs, you should assess the financial implication of CRM options based on their ROI values.

· For every $1 spent, the corresponding average CRM ROI is reportedly $8.71.
We've covered quite a number of helpful pointers here. But, we're barely getting started.
That said, you can access the real in-depth expert guides from our CRM review section. Proceed now to learn the truth about all the major CRM platforms. You never know- you might discover a cheap or free solution with just the right features to take your business to the next level.
Most Popular CRM Software
These are some of the most popular CRM tools, many of which our team has reviewed, compared, and otherwise tested:
Salesforce CRM: A leading cloud-based CRM software, Salesforce is known for its extensive features, such as sales forecasting, lead generation, contact and opportunity management. It's highly customizable and scalable, suiting businesses of all sizes.
Zoho CRM: Zoho offers a comprehensive set of tools for lead and contact management, sales pipeline management, and purchase control. It's known for its affordability and simplicity, making it a good choice for small to mid-sized businesses.
HubSpot CRM: HubSpot offers a free, user-friendly CRM with features like email tracking, meeting scheduling, and lead generation. It's particularly valued for its seamless integration with HubSpot's marketing and sales tools.
Microsoft Dynamics 365: This CRM solution is integrated with other Microsoft products, providing a familiar interface for users. It offers comprehensive features for sales, customer service, marketing, and more. Its value lies in its deep integration with the entire Microsoft ecosystem.
Pipedrive: Pipedrive is a sales-focused CRM known for its visual pipeline management interface. It's valued for its ease of use, affordability, and features designed to help sales teams manage and track their deals effectively.
Freshsales: Freshsales is a part of the Freshdesk suite, offering AI-based lead scoring, built-in phone and email, and user behavior tracking. It's popular for its intuitive interface and robust customer support features.
Insightly: Insightly is a CRM designed for project management and business relationships. It's known for its strong project management features and integration capabilities with other popular business apps.
Nimble: Nimble is a social CRM, offering features like social prospecting and social listening. It's valued for its ability to gather rich social insights and manage relationships across multiple social platforms.
SAP CRM: SAP CRM is a part of the SAP Business Suite, offering tools for marketing, sales, and service. It's popular among large enterprises for its scalability, robust features, and integration with other SAP products.
Oracle CRM: Oracle CRM provides a broad suite of applications designed for marketing, sales, service, and more. It's valued for its versatility, high scalability, and superior integration capabilities.
ActiveCampaign: This CRM software is renowned for its advanced email marketing and automation features. It helps businesses nurture their leads with personalized campaigns, streamline sales pipelines, and improve customer experiences.
Capsule CRM: Capsule is a user-friendly CRM tool that excels at relationship tracking and sales pipeline management. It offers features like task management, sales reporting, and integrations with popular business applications.
Netsuite: NetSuite is a comprehensive business management suite that includes applications for ERP (Enterprise Resource Planning), CRM (Customer Relationship Management), PSA (Professional Services Automation), and eCommerce. It provides a 360-degree view of customers, enabling businesses to manage their interactions more effectively.
monday.com CRM: monday.com offers a customizable CRM platform that helps businesses streamline their workflows, track sales progress, and foster team collaboration. Its powerful visual interface and automation features are its key selling points.
Keap (formerly Infusionsoft): Keap provides a robust sales and marketing platform designed for small businesses. It combines CRM, email marketing, and e-commerce tools in one platform to help businesses grow sales, get organized, and save time.
Streak CRM for Gmail: Streak is a CRM built specifically for Gmail users. It transforms your Gmail inbox into a CRM tool, allowing you to manage leads, track deals, and run sales processes right from the same platform you use for email.
Ontraport: Ontraport is a robust CRM software that offers an all-in-one platform for small to medium-sized businesses. Its key value proposition lies in its comprehensive suite of features like email marketing, landing pages, automation, segmentation, and analytics.
SharpSpring: SharpSpring is a comprehensive CRM and marketing automation platform aimed at small to medium-sized businesses. It provides a suite of tools for lead generation, nurturing, and conversion. Key features include behavior-based email marketing, web tracking, dynamic landing pages, and built-in CRM.
SalesHandy: SalesHandy is a sales enablement tool that provides data-driven insights to sales teams and helps them create a productive work environment. It offers features like email tracking, auto follow-up, email scheduling, and document tracking to streamline your sales process.
Salesflare: Salesflare is an intelligent CRM designed for small and medium-sized B2B businesses who want to sell more with less work. It automatically fills out your address book and keeps track of all interactions with the people you're in contact with.