Last Updated on April 24, 2023 by Ewen Finser
Ontraport is a powerful "all-in-one" marketing automation platform, but there are other Ontraport alternatives with greater performance and faster marketing automation capabilities.
Let's be honest. Running a business and making impressive, consistent weight loss results can be a struggle at times. A difficult balancing act that requires time, patience, and a great marketing strategy.
You and your team will fail at some point. You'll wear multiple hats even. And you'll try to quell so many metaphorical fires poking holes in your business processes with little to no success. 
"We forgot to write emails with a clear, authentic brand voice to our list"
"Who was supposed to send out appointment reminders and product offers to customers?"
"Goodness! Can anyone tell me the new sales numbers for this month?
The metaphorical fires will consume your patience as you try to do the best things you can do to please customers. On one hand, you're equipping the sales team with everything they need. On the other, you're working to ensure projects get delivered on time (at least). It's a struggle. That's because you're doing things the wrong way.
Alternatives to Ontraport
Though powerful and great a marketing automation tool, sometimes businesses need to sample other tools in the market. Trying something new, especially when the business is expanding, is a good thing. 
Expanding your business will call for extra help with paying attention to your budget, email marketing strategies, or even sampling more features than what Ontraport can offer. In fact, sometimes you'll need a better CRM tool that will best manage employees, and estimate the number of growing subscribers with sales intelligence.
The Best Top 4 Alternatives to Ontraport
In this section, we cover the best top 4 Ontraport alternative CRM automation tools. That is, in all their marketing features glory and benefits your business stands to gain from them. Highlighted are brief descriptions of their advantages and disadvantages. And, of course, pricing.
Here are the said four alternatives:
SalesForce
Mailchimp
Let's get started with this customer relationship management tools. Shall we?
If you're looking for an automation tool that does more than a few improvements and evaluations, e-commerce featyres and services, email marketing campaigns, then Hubspot is ideal for your business. It intuitively helps you increase leads, accelerate your sales, organize your contacts and better serve all your customers.  You could say it's a tool that provides a marketing automation solution to grow your business.

Now the pros and cons….
Benefits of Hubspot Software
With Hubspot, it's easy to build a solid social media presence. Even track all your social media actions like shares and likes with a simple click of a button. 

It's easy to implement and use all the marketing and management services offered by Hubspot in their cloud-based platform.

Hubspot provides hubs for marketing and sales funnel and makes it easier to choose the services offered. The marketing platform hub provides tools needed to complete inbound marketing campaigns. The sales hub provides sales tools for your whole team to shorten deal cycles and increase close rates.

The beauty of Hubspot Is that you only pay for the features and services you want specifically for your business. In other words, it helps you better connect with customers and exceed their expectations without having to pay for features you don't need at the moment.

You get free CRM that helps monitor all your deals, get deeper insights on every lead that comes your way. Plus helps in the proper organization of your subscribers.
The drawbacks of Hubspot Software
Hubspot lacks proper enterprise solutions for larger organizations or businesses. So, if your business is large, it will become difficult to properly manage its massive email marketing campaigns.

Then again, Hubspot is deficient of complex management features that support and make managing larger marketing campaigns easy and fast.

It's rather challenging to navigate features on the Hubspot user interface. Because few details are only visible. You have to contact the Hubspot support team to know what's where. Not user-friendly at all.
Hubspot pricing plan is designed to cater to a wide range of services. In essence, expect large price ranges. Approximately from $200 to $2,400 dollars every month. Other than that, you can get a demo or get started for free on Hubspot for a given period of time.

Further Reading on Hubspot

Who is it for: Intermediate to advanced online marketers wanting to send targeted content/messages to specific subscribers to boost conversion rate regardless of their industry.

It empowers you to build advanced marketing and sales automation campaigns (starting with the base plan for 3 users), hassle-free contact management, and set up leads scoring rules—all this within a solid yet clean and easy to use UI. Importing data from third-party applications (including your own CRM system apps) is also noticeably a breeze—a constant headache with most of the competition, even MailChimp.

ActiveCampaign SCALES

Take the best email automation and mix it with all the best parts of a CRM. Result: ActiveCampaign. While I call it a "lite CRM", AC is no lightweight. I've been with them for years and LOVE the endless integrations and expandability.

Try ActiveCampaign FIRST

We earn a commission if you click this link and make a purchase at no additional cost to you.

ActiveCampaign lets you split test emails by offering up to 5 A/B tests at the same time, the most generous of any MailChimp alternative around.

Still, you can create automatic workflows to schedule certain automatable actions. For example, it goes beyond Robly's OpenGen tech where not only can ActiveCampign resend unopened emails within your selected period, but also follow up with say i) end the automation, or ii) unsubscribe the email address if the email address owner does not open the email again after some time.

ActiveCampaign also consistently scores near the for email delivery and delivery rates, meaning that if deliverability is a critical component for your email campaigns, AC is a great choice.

If you are a blogger, SAAS or other online marketer with tons of targeted content, ActiveCampaign might work for you.

Check their pricing plans here, it can get a little twisted.

Further Reading: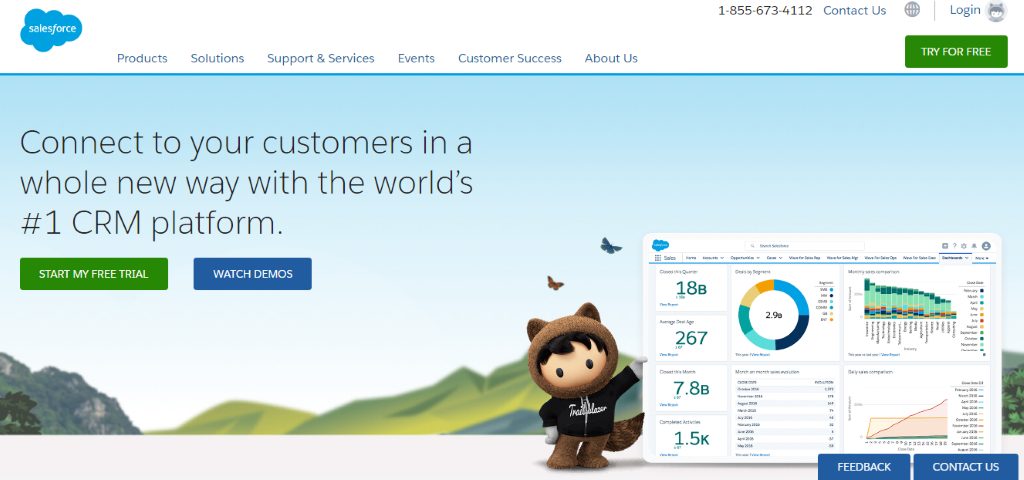 Another top alternative to Ontraport is SalesForce. If the idea of using an automation marketing tool is to get decent services Including mass email scheduling, subscriber list management, etc, then SalesForce is ideal for you.
SalesForce offers the best CRM platform that helps reach all your customers in a completely new way.  It incorporates customer service, marketing service, and sales service all-in-one platform. It is a perfect tool to generate leads, inspire customers, improve sales and even grow your business in general.
Benefits of SalesForce
SalesForce divides all its services into 4 simple tiers, with the highest starting from $300 a month. And the best part is you get unlimited CRM power and support with this package. But for as low as $25 a month, you can get ready-made CRM for up to 10 users at a go. There's a 30-day trial to sample the services before you can purchase each package.
SalesForce also provides a wide range of services that are businesses can pick and choose from, and also sample for free for a specific period of time. Read 14 days. 
If you want to automate your email marketing tasks, SalesForce has a competent set of tools to help with that.  It is considered a leader in CRM that helps provide phenomenal growth on businesses with a digital presence and capacity to make an innovative difference online.
The drawbacks of SalesForce
Sometimes businesses want to import data from CSV files to other sources.  SalesForce makes it challenging to carry out these actions.
To unlock more specialized features to help in business growth, you need to upgrade to a higher pricing plan, which often requires digging deeper into your pocket. For small businesses with a limited budget, this can prove a hindrance to sales growth.
SalesForce Pricing
As earlier mentioned, the SalesForce office for tires of pricing plans. The more popular Enterprise Plan will cost you $150 a month. For this price, you get the most comprehensive CRM for your company. The Professional Plan will get you started at $75 a month.  And you get complete CRM for teams of all sizes.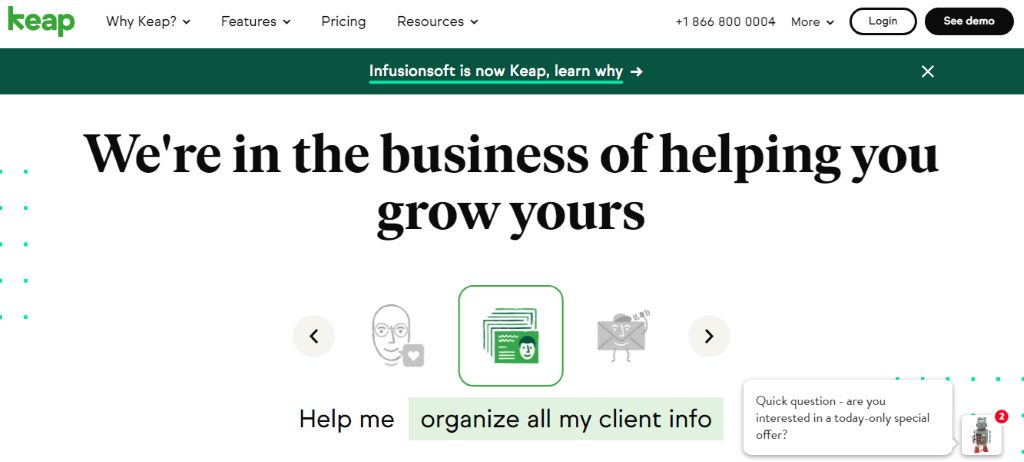 If you want a perfect automation tool that perfectly mimics but a great substitute to Ontraport, then Infusionsoft is the right deal. You get more options with Infusionsoft though. But almost similar price features and other included services – better than what Ontraport offers its customers.
If you're running a service-based business, Infusionsoft is the best CRM automation tool to go for. It provides advanced sales and marketing automation services. And fully customizable marketing campaigns that integrate with your existing web applications (3rd party integration).
Benefits of Infusionsoft
With Infusionsoft, you get a complete set of marketing automation tools in one place. It's no wonder ranked number one for CRM and marketing automation in 2019. 
It's so easy to track and follow up with leaves when using Infusionsoft.  Thanks to advanced sales pipeline capabilities that standardized your business processes that convert leads and turns them into reliable customers over time.
You also get to enjoy automated reports and accurate tracking when using Infusionsoft. What's more?  It's easy to create powerful campaigns through Infusionsoft campaign builder that automatically tags newly assigned tasks and send emails that nurture leads.
The drawbacks of Infusionsoft
Although Infusionsoft is laden with great services and features, it's difficult for a beginner to navigate all the massive amount of settings on its user fees. 
You need a learning curve to understand Infusionsoft and how best it helps grow your business. This takes time, which businesses don't have. Also, compared to other automation marketing tools, Infusionsoft is a bit expensive.
Infusionsoft Pricing
The good thing is that Infusionsoft has discounts on all three pricing packages. Monthly prices range between $24 and $59. Earlier prices ranged between $79 and $199 every month.
But there's a steep starting price for businesses that want to take the starter package that contains training materials. You need $1,999 for the training package.
Fresh Pick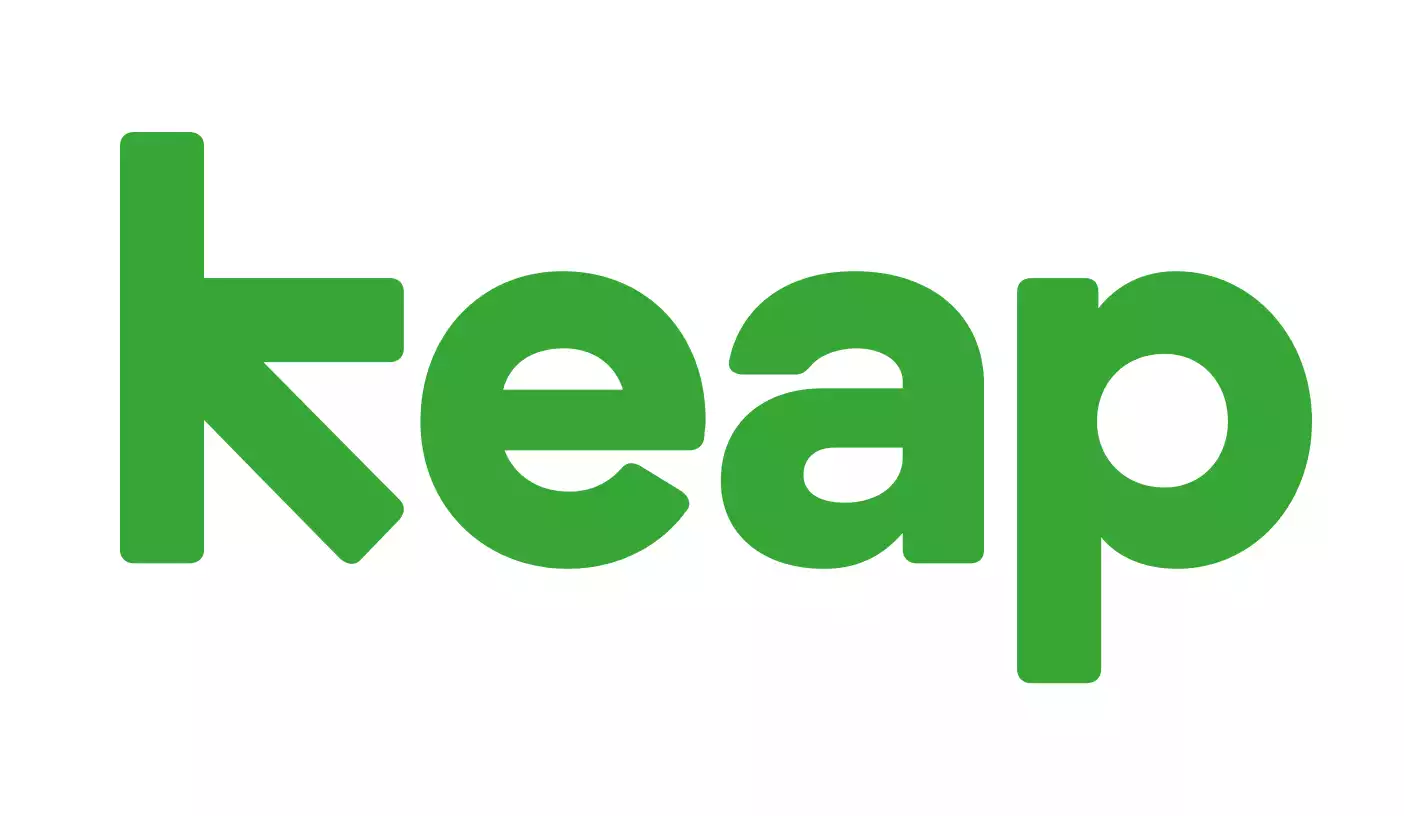 Have You Heard About Keap?
Infusionsoft is better now. Keap is the new name and the system is MUCH easier to use. Fully customizable, expandable based on what you need from basic email automation to advance sales CRM and landing page builder.
Try for Free
We earn a commission if you click this link and make a purchase at no additional cost to you.
Further Reading on InfusionSoft: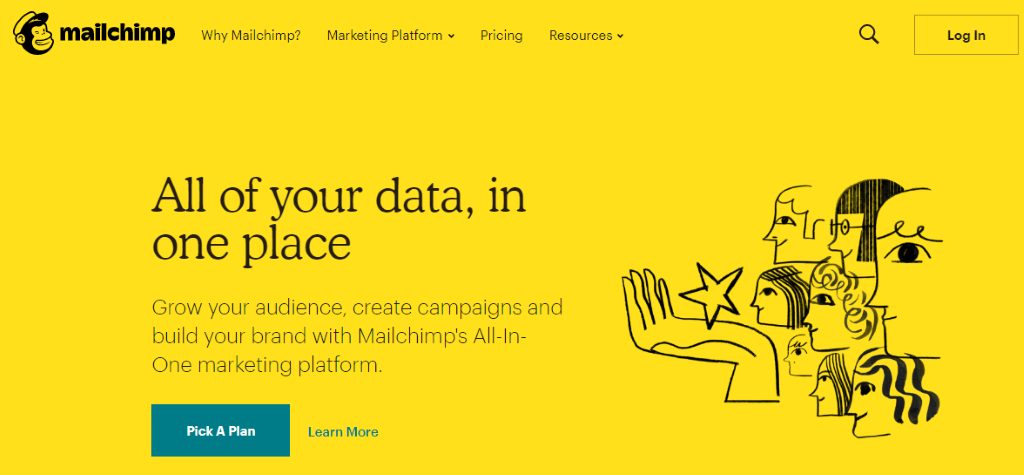 When your business is still young but expanding, you will need a solid email marketing campaign that helps better manage all your projects and business processes. MailChimp is a powerful gateway program that will help you achieve this goal without breaking the bank. Or involving a team of people to carry out simple to do tasks.
What MailChimp does is help solve all your marketing puzzles. It builds, launches and measures multiple channel campaigns all in one place. To put it another way, it takes all the complexities and stresses of your marketing campaigns. It does the heavy work for you in a snap of a finger.
Benefits of MailChimp
If your business manages over 1,000 subscribers, then you are lucky. MailChimp is free to use (up to 2,000 subscribers).
MailChimp offers subscriber lists and email clients among other business marketing services.
MailChimp dashboard is super intuitive, easy-to-use and read. This makes it easy to navigate all the menus without a painful struggle. 
It also helps you reach people where they are. You can get your message in front of the right people with a simple click of a button and convert them into customers. 
MailChimp knows you don't have the time to do everything  or locate different functionalities and features and try to make sense of them all. It puts everything in one place. You can create emails, advertisements, landing pages, and more without ever leaving the dashboard.
Then again, MailChimp helps you experience greater returns. So you don't have to stop at 1 campaign. MailChimp helps you provide multi-channel marketing campaigns, which have the capacity to outperform one single channel by a massive 300%.
MailChimp is the single best way to connect with your audience. It creates campaigns that people love and appreciate. Even sends out the right message to your customers at the right time.
MailChimp is highly affordable, effective and reliable, too.
The drawbacks of MailChimp
As your business grows, you may need more features than MailChimp offers. You'll notice MailChimp has limitations on some of its features. Most businesses will outgrow them, at some point. 
MailChimp is perfect for small businesses that require basic services on their marketing campaigns. If you intend to go at some point, then MailChimp offers little to support all your marketing campaigns.
MailChimp Pricing
MailChimp has a flexible pricing plan that grows with your business. For starters, it's free to use for businesses that are just getting started (assuming your business handles 2,000 subscribers or below).
But if you want to add more subscribers to your or advanced features that require more customization, then you'll have to pay a little extra for that. For instance, you will pay $10 every month to add at least over 1,000 subscribers to your plan.
Further Reading on Mailchimp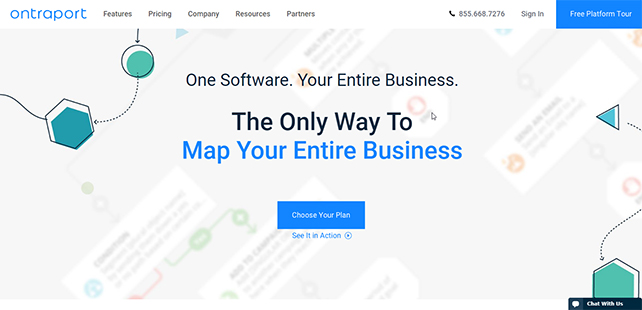 Ontraport is a powerful marketing automation platform that contains everything needed to streamline and refine all your business processes. From sales and marketing to implementation and project management. In other words, it's an all-in-one marketing automation tool.
Most small businesses have multiple needs. And are looking for a tool that can integrate all these needs in one place, while making sense of their marketing, business operations, and sales strategies. The "all-in-one" nature of Ontraport exists to solve all these specific business problems.
As a powerful marketing and business marketing automation software, Ontraport boasts numerous customizable features that include, but not limited to:
Visual marketing campaign Builder
Partner and affiliate platform
Intuitive email and landing page Builder
Fully customizable CRM (customer relationship management) system
Metrics and KPI (key performing indicator) dashboard
Partner and affiliate platform
WordPress membership sites
SMS and postcard sending, etc.
Ontraport Alternatives: The Final Verdict
There you have it! The best 4 Ontraport alternatives in the market today. All these marketing automation software programs will benefit your small business in one way or the other including streamlining management systems and business processes, email subscriber management, mass email scheduling, as well as contact handling. Most businesses need help in these areas.
If you're running a small business with a limited budget, it's advisable that you start with MailChimp. It saves you money as your business grows. Once you've hit the perfect sales mark, and your budget has a significantly increased, you can opt to upgrade to SalesForce.
For detailed digital marketing campaigns and accurate reports, you can opt to jump on the Infusionsoft bandwagon. If you have the budget, you are likely to get the most amount of email marketing automation services features and settings at reasonable rates every month.
Here are other related articles you may be interested in: