Last Updated on November 29, 2023 by Ewen Finser
With over 14 million users across the world, MailChimp is certainly hard to beat as the top email marketing software for small businesses.
However, that does not mean it is infallible. MailChimp is not a perfect email marketing tool.
For example, while MailChimp is easy to use, that might come with a caveat in the form of sacrificing some advanced features many marketers prefer.
As much as MailChimp may be recommended for some startups and small businesses, larger businesses might want to try services like MailChimp with a goal to scale operations.
Top MailChimp Competitors for Email Deliverability
ActiveCampaign: Best Alternative Overall – Do more advanced automations, build better sequences, and incorporate lite-CRM features.
MailerLite: Better Value Alternative – If Mailchimp is too expensive and you need something with similar features (but cheaper), MailerLite is ideal.
Omnisend: Best Mailchimp Alternative for eCommerce – If you are selling physical products, Omnisend has better templates, triggers, and upsell functions.
Brevo: Best Pay for Sends Alternative – I hated getting charged for inactive subscribers on Mailchimp, Brevo charges by monthly sends instead (no max contacts).
GetResponse: Best for Landing Pages & Webinars – If you drive traffic via sales funnels, GetResponse has a much better sales suite than Mailchimp.
Moosend: Best Budget Alternative – If you need to save money now, but still need something for email marketing, Moosend provides a free plan + lower paid tiers.
Constant Contact: Better Email Deliverability – If Mailchimp deliverability rates (specifically) are an issue for you, try Constant Contact.
HubSpot: Better CRM Solution – If you are using your email for any sort of sales contact management, replace Mailchimp with Hubspot
Campaign Monitor: Runner Up
Aweber: Runner Up
Benchmark: Runner Up
Robly: Runner Up
Emma: Runner Up
Klaviyo: Runner Up

Additionally, some small marketing automation companies and solo online marketers might want cheaper yet decent e-mail marketing alternatives to MailChimp.
If you feel you've had enough of the monkey business or think MailChimp is just not for you, there are a handful of top Mailchimp alternative picks to choose from too.
Here are the top (probably even better) alternatives to MailChimp for email marketers.
1. Best Mailchimp Alternative Overall: ActiveCampaign
Who is it for: Intermediate to advanced online marketers wanting to send targeted content/messages to specific subscribers to boost conversion rate regardless of their industry.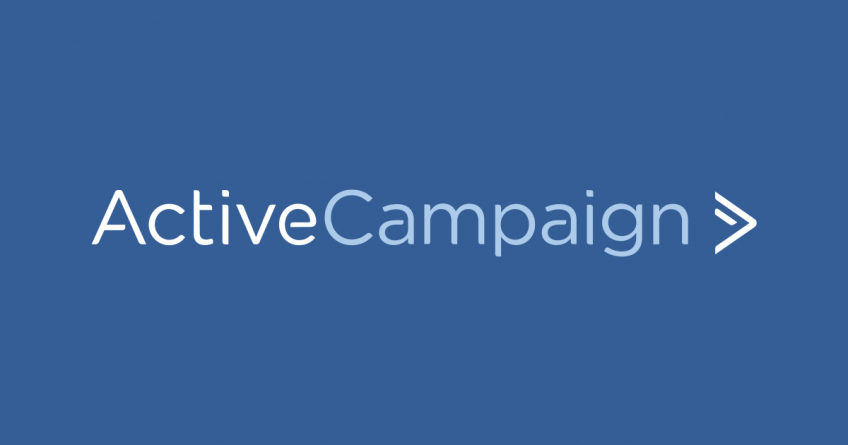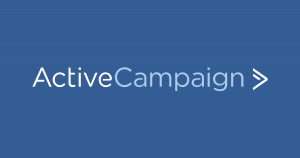 First on our list of Mailchimp competitors is ActiveCampaign. It empowers you to build advanced marketing automation and sales automation campaigns (starting with the base plan for 3 users), hassle-free contact management, and set up leads scoring rules—all this within a solid yet clean and easy to use UI.
Importing data from third-party applications (including your own CRM system) is also noticeably a breeze—a constant headache with most of the competition, even MailChimp.
ActiveCampaign lets you split test emails by offering up to 5 A/B tests at the same time, the most generous of any MailChimp alternative around.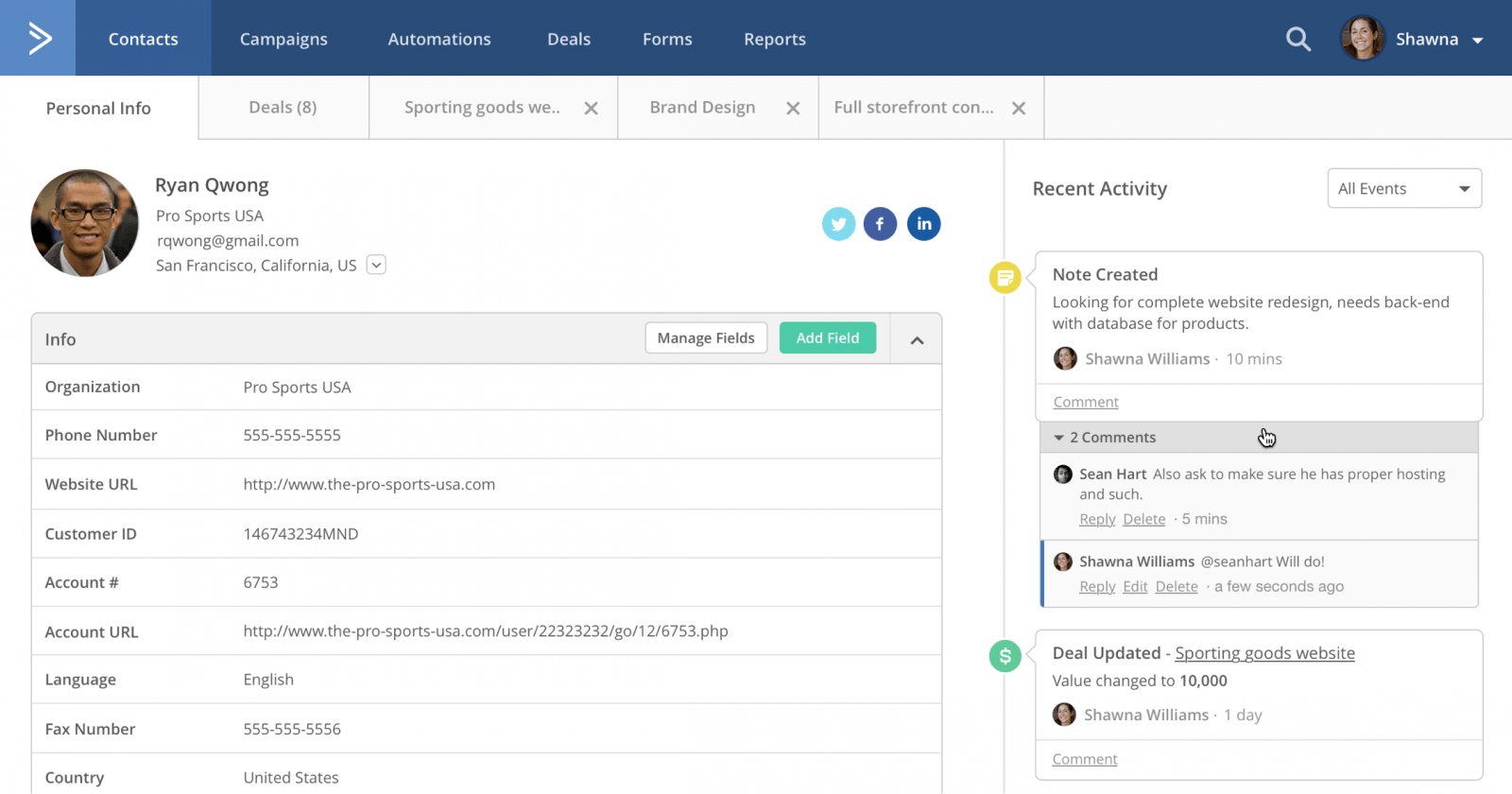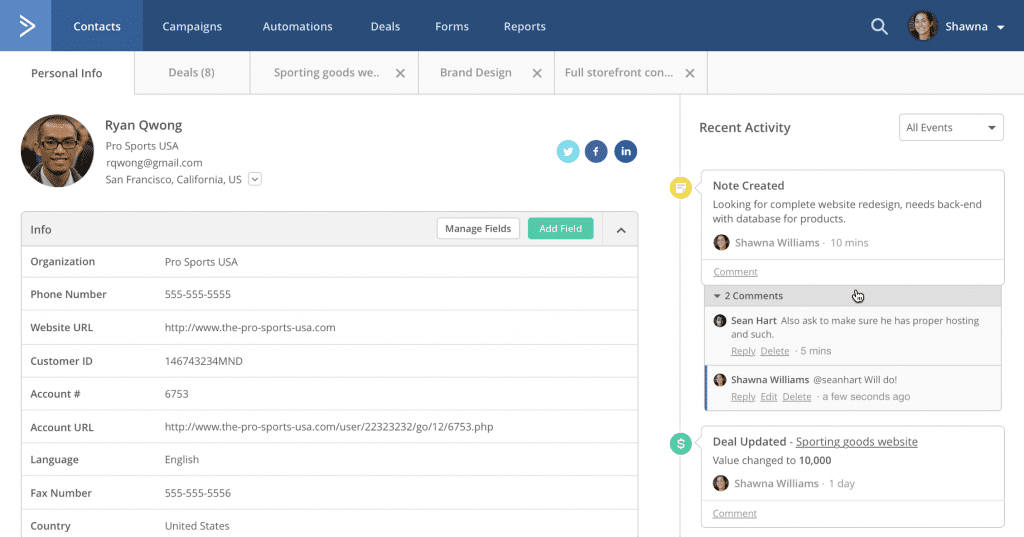 Still, you can create automatic workflows to schedule certain automatable actions. For example, it goes beyond Robly's OpenGen tech where not only can ActiveCampign resend unopened emails within your selected period, but also follow up with say i) end the automation, or ii) unsubscribe the email address if the email address owner does not open the email again after some time.
ActiveCampaign also consistently scores near the for email delivery and delivery rates, meaning that if deliverability is a critical component for your email campaign, AC is a great choice.
If you are a blogger, SAAS or other online marketer with tons of targeted content, ActiveCampaign might work for you.
Check their pricing plans here, it can get a little twisted.
Further Reading:
2. Best Mailchimp Budget Alternative:

MailerLite
Who is it for: Online marketers wanting to manage more complex automations (triggered emails) than MailChimp already offers while on a budget—or choosing to make the best use of their marketing automation dollars.
If your subscriber base is quite complex and find you need to create targeted emails, complete with able autoresponders, yet your budget cripples your options, MailerLite might be your choice—while sticking as close to MailChimp as possible in terms of email-marketing platform features and navigation.

If you are on a tight budget, you'll be happy to know MailerLite offers all the "pro features" for up to 1000 subscribers—a truly awesome free MailChimp alternative (fully featured free plan).
You even get a free landing page editor to help you boost your conversion rate and hopefully sales.
On top of that, their paid versions are also cheaper and more flexible for both solo and small business owners on a small budget. So you can scale up without shifting camps to another platform for a while.
MailerLite isn't "free forever", BUT it's paid plans are much more affordable and scalable (for similar features) compared to Mailchimp. A Great solution for a small business and probably the most similar of the email services like Mailchimp out there.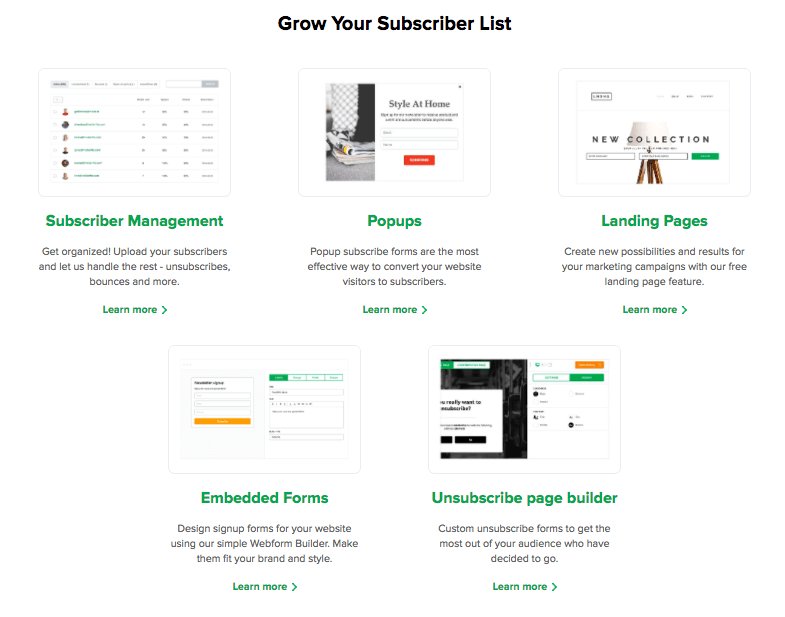 Their automation features is more powerful than MailChimp. And if your teams comprise of multi-lingual members, MailerLite comes in 10 languages (with support for 7).
On the downside, their tracking and reporting tool is more basic than some marketers would prefer—more basic than what MailChimp account provides.
Learn More About MailerLite Here
3. Best Mailchimp Alternative for eCommerce: Omnisend
In terms of Mailchimp alternatives, it's hard to get better than Omnisend. Omnisend is an all-in-one marketing automation platform that takes email to the next level.
Offering email capture and email list building tools, automation workflow, and targeted segmentation, Omnisend is a solid contender on this list and the de facto best option for sending transactional emails.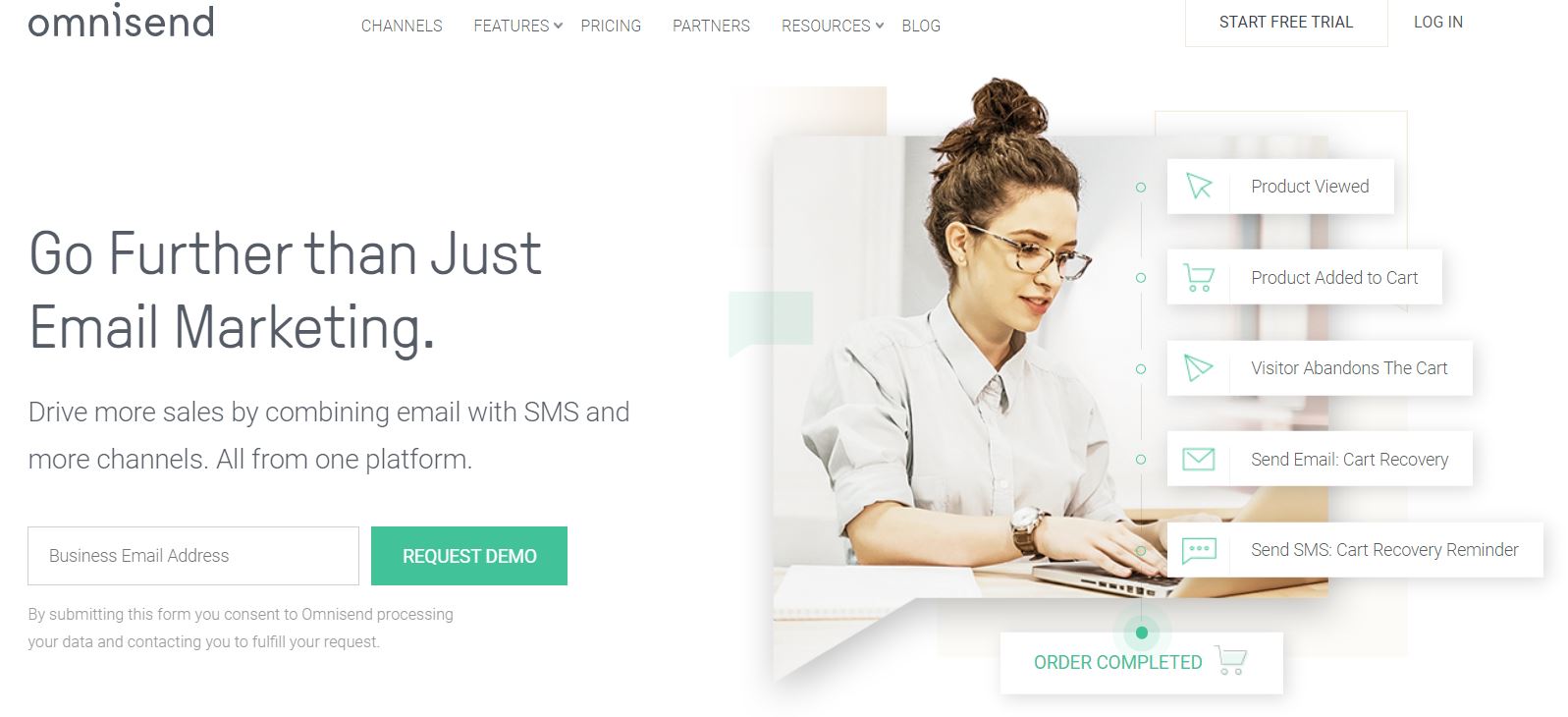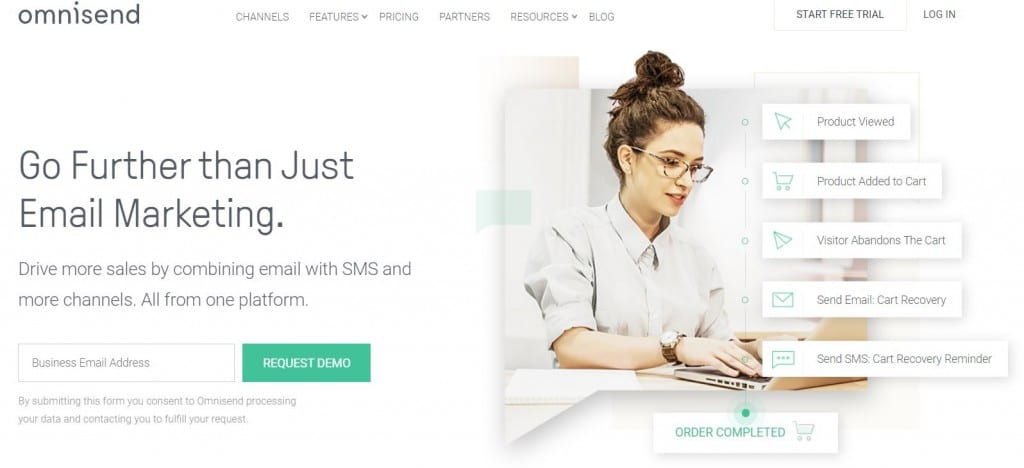 Offering a free plan for basic email marketing and form creation, plus three paid plans that offer more features and channels. For those who just need basic email blasts, the free plan is perfect for building your base email list.
For those who want to incorporate SMS marketing, push notifications, Facebook Messenger advanced automation, and more into their automated emails workflow, the paid plans offer more for you.
Omnisend's free plan doesn't limit how many subscribers you can have, instead it limits based on 15,000 email sends per month. You can send email blasts and create landing pages, popups, and embeddable forms, live site tracking, segmentation, and much more.
The next plan up is at an accessible $16/month and even allows you access to Omnisend's user-friendly automation workflows and templates.
As with many other Mailchimp alternatives on this list, Omnisend offers a visual drag-and-drop builder for anything you could create on the platform.
And with the Pro plan ($99/month) you're offered free SMS credits each month. It's definitely worth a look for anyone who needs to go further than basic email marketing automation in the transactional email space.
View Omnisend Pricing and Plans Here
Further Reading:
4. Brevo
Another one of Mailchimp competitors is Brevo (formerly Sendinblue) – It has the perfect pricing plan (paid plan) for all types of online marketers in any industry, even offering a free plan to get started (up to 300 email sends per day), similar to Mailchimp.
Brevo is a growing email marketing platform with base in over 140 counties and a gearing alternative to MailChimp—although much smaller.
List building, list segmentation and merging contacts here is quite fluid—not sure whether it's because of the smaller user base.
It has a generous, flexible and well-suited pricing scheme comprising of 3 plans with a SEND based pricing model (versus subscriber based – which can be gamed like Mailchimp does).
If you are starting out with an email marketing tool, this could be great for you—and you can scale up along the 8 plans as your marketing campaigns evolve e.g. to more transactional emails, beyond a simple personalized email and a basic email newsletter.
The free, base plan lets you send up to 9000 emails/month to unlimited subscribers/contacts (for all plans).
If you blast past that number of subscribers, there's also the second plan offering to help you send 40,000 marketing emails per month. You can easily upgrade for just over $7/month.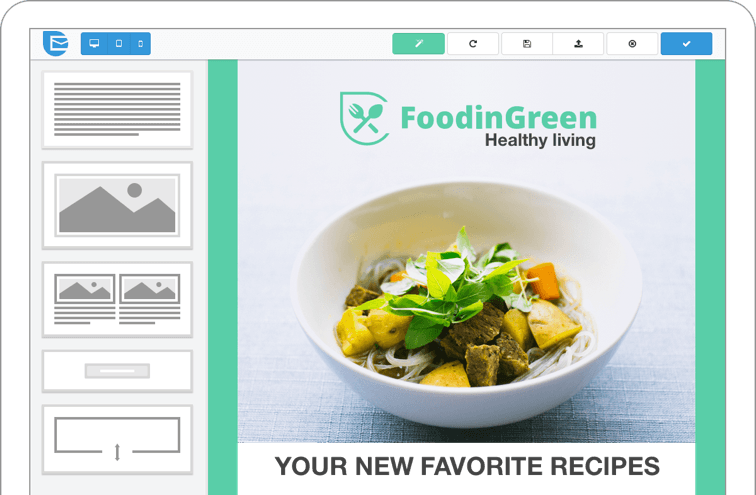 Like most other MailChimp alternatives, you can design custom email templates, use their tracking and reporting tool, segment your target audience with workflows, and useful plugins, APIs and integrations (including with a WordPress website with a user-friendly WordPress plugin).
But their SMS tool message is special in that you can send personalized text messages to customers and transactional emails, increasing potential for conversion.
View the Brevo Pricing Plans Here
Further Reading:
GetResponse is a more comprehensive email marketing solution for small and mid-sized enterprises looking to scale in the future.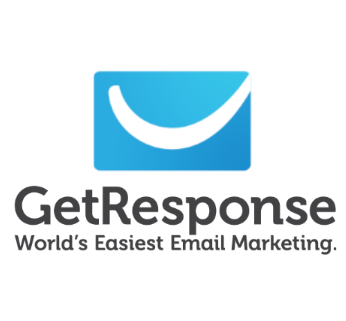 GetResponse has a ton of advanced feature perks that makes handling almost all of your email marketing tasks in one platform possible, easy and results-oriented.
It is a perfect upgrade from MailChimp if you are scaling your campaign and number of subscribers. Yet, it still costs cheaper (starting from $15/month) than the pro version of MailChimp (and comes with more responsive customer support, in our experience).
The highlighter for GetResponse is their landing page builder / creation tool, which you can customize to target different customer segments at the same time.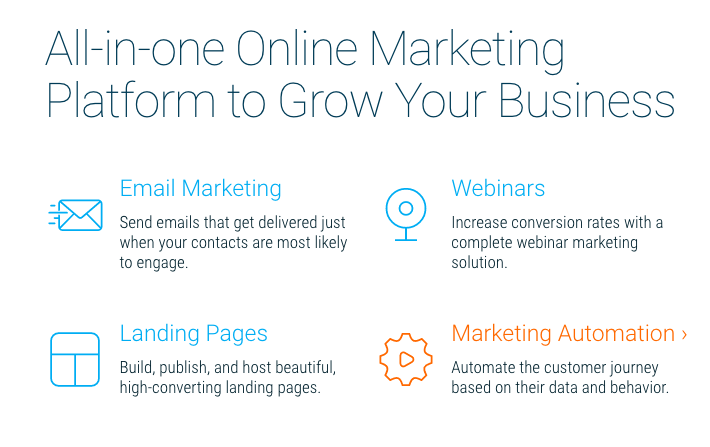 For each segment-relevant message you send out, when customers click-through, they find a landing page that is primed for exactly what they'd be looking for. This is excellent for targeting, increasing conversions and boosting sales.
It also goes beyond MailChimp's simplicity to offer full-fledged CRM features, Lightbox (exit-intent) popup, yet it is quite easy to navigate and feature-rich enough to become a decent standalone solution.
Some users complain that using GetResponse to upload data from MailChimp can be more of a hassle than necessary.
View the GetResponse Pricing & Plans Here
Further Reading: Check out our GetResponse vs Mailchimp direct comparison.
6. Best Free Mailchimp Alternative: Moosend
You might not have heard of it, but Moosend is an extremely affordable, easy to use, and straightforward autoresponder email marketing tool. Definitely a Mailchimp competitor worth considering!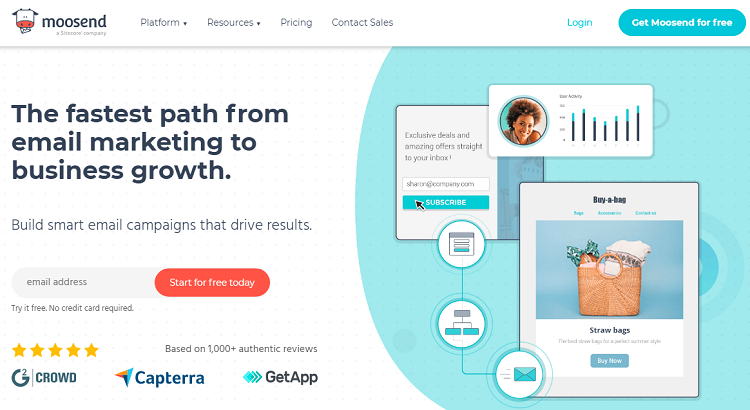 Why Go With Moosend?
Free Forever Plan for 1000 subscribers or less (free plan comparable to Mailchimp)
Super easy-to-use interface and campaign builder
Paid plan starts at just $10 per month (less expensive than comparable Mailchimp plans)
Full support with email support, live chat, and phone support
Some Moosend Disadvantages
Relatively new, with limited track record in business
Limited native integrations beyond basic Zapier integration
Moosend Pricing Plans
Free Forever Plan (100o subs or less), then $10 per month (1001 – 2000 subs), $20 per month (2001 – 3000 subs), and so on, with price break points once you get to $55 per month (8001 – 10,000 subs), $125 per month (10,001 – 25,000). See the full pricing plan schema here.
Overall, Moosend is a great option if you have outgrown Mailchimp's basic tiers and are staring at a big monthly expenses. Moosend allows your business to scale more gradually, with many of the same great automations and workflows as Mailchimp.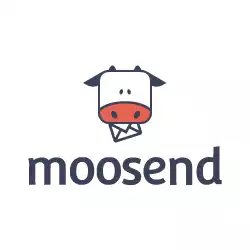 Constant Contact is perfect for beginner email marketers and anyone who wants to send automated messages and newsletters with little to no learning curve.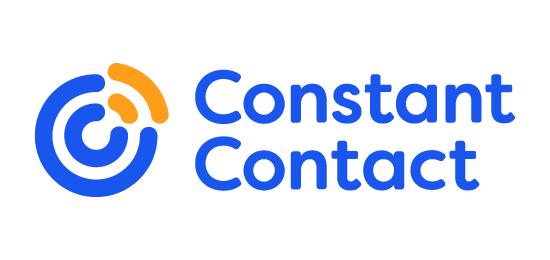 Right off the bat, Constant Contact provides seminars and trainings to get you up to speed. Unlike MailChimp, it provides around-the-clock phone and live chat support customer service (customer support).
Then expect the fundamental email marketing tools you need:
Sending unlimited email
Decent and sizable selection of email templates
Tracking and real-time reporting
Only for 1 user
With a pro plan ($9.99/month for up to 500 subscribers), you can expect event marketing, marketing automation features and using it with up to 3 of your team members. Just like other email marketing software, the price increases with an increase in list size.


We find its pricing to be steep compared to their features compared to the competition (other email marketing tool options). Plus you'll outgrow quite fast unlike other MailChimp competitors.
View the Pricing Plans & Features Here
Further Reading:
8. Best CRM Mailchimp Alternative: HubSpot
HubSpot is huge. It's an automation tool for advanced inbound marketers, small and midsized companies wanting to optimize their content marketing campaigns.


HubSpot Marketing built this comprehensive omnichannel marketing service (known formally as the Hubspot Marketing Hub) for advanced users, especially those looking to conduct medium to large email marketing, automation, and integration of multiple third-party business applications.
The suite comes with a content creation and management/scheduling tool, as well as social media suite for social campaigns with a basic plan.


They have a rather complex pricing scheme:
For the best results and bang for your investment and marketing efforts, consider using its content management system with your sales and email marketing system. Then use this to create your buyer personas (HubSpot's forte) for targeted email marketing and analytics performance.
With HubSpot you can target different content at the same time using different devices for the same persona.
It's worth noting that Hubspot email marketing is just one small component of their overall suite, so it may not be the right fit unless you plan to "grow into" or otherwise use the other modules.
Online marketers looking for a richer features-set in an email marketing campaign software package can check out Campaign Monitor.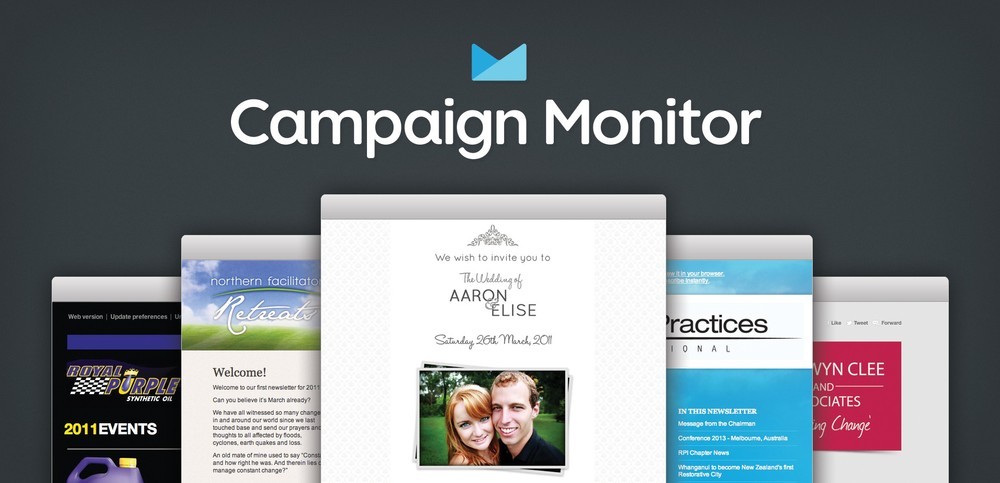 It offers a solution that is suited for email marketing campaigns of all sizes, but especially tuned to MailChimp's target market of individual, small and mid-sized enterprises.
Unlike MailChimp, uploading lists and contacts is faster and more straightforward since you do not have to do the opt-in forms again.
Campaign Monitor's drag and drop email builder pretty much highlights its ease of use. But its wide-ranging set of online marketing tools rocks more.
To start off, it offers a huge selection of professional, easy to use and customizable email templates. Its compatibility with leading business apps ranges from Salesforce, Shopify, Magento for ecommerce users, social media apps such as GetFeedBack, and a bunch of helpdesk and CRM integrations you'll love.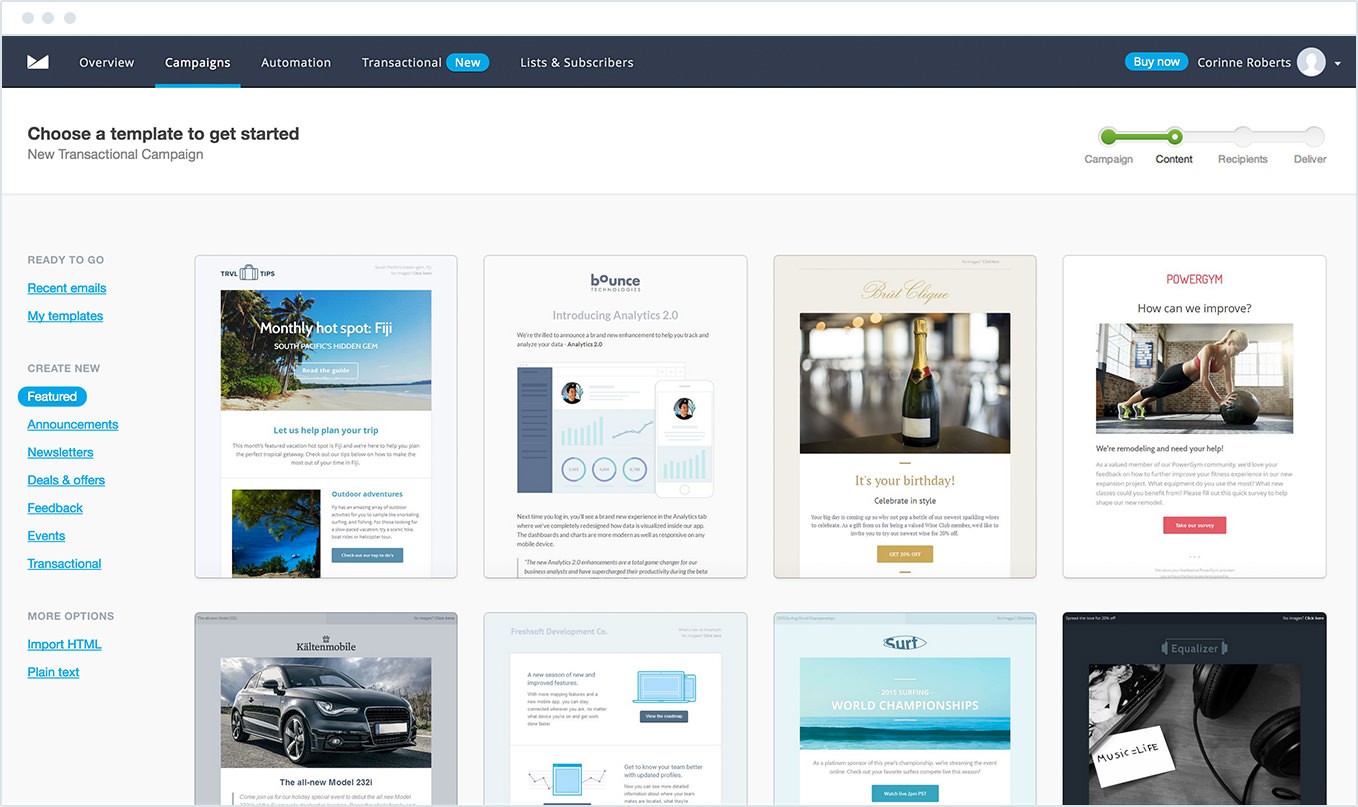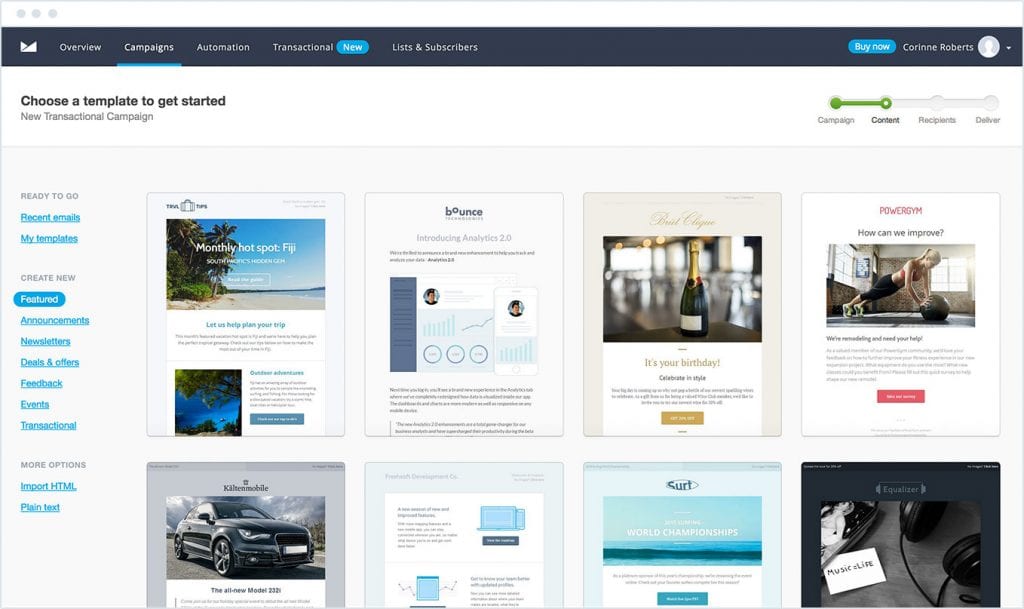 Campaign Monitor's targeting/segmentation and analytics functionality might be what to look out for. Expect actionable real-time insights to help inform your next email marketing steps.
Campaign Monitor is best for use in one-off or smaller automated campaigns (automated email sequences). It is not scalable for larger businesses, so you might outgrow it quickly. Plus tier pricing can be tricky when you plan to onboard more customers in future.
Further Reading: Compare Campaign Monitor vs Mailchimp directly here.
AWeber is ideal for more advanced small business owners and solo email marketers.

It is quite frankly a synonym to MailChimp competition. It offers pretty much the same features, ease of use and clean UX/UI as MailChimp.
However, AWeber offers more in-depth mobile features compared to MailChimp. With its Atom app mobile form capture feature (responsive emails), you can easily and conveniently collect customer emails at the point of sale. Its Stats app helps you to easily and quickly check out, analyze and keep track of multiple reports on the go.


AWeber's targeting/segmentation solution is more thorough, and their visual email editor more impressive. For $19/month you can engage up to 500 contacts.
If coding and customizing emails is not your forte, or you lack the time to wear both hats, AWeber offers a huge 700+ HTML email templates. And if you need to carry out split testing, AWeber trudges MailChimp's 3 A/B tests by offering up to 4 A/B tests at the same time.
Some AWeber users and their customers complain that the platform is a bit iffy when uploading customer data.
NOTE: They actually have a specific landing page here where they compare Mailchimp vs Aweber.
Further Reading on Aweber Compared to Other Email Marketing Platform Options:
Intermediate online marketers wanting to test email marketing platforms such as MailChimp without spending much can try out Benchmark.


Here, you can set up your free plan to send up to 14,000 emails a month to as many as 2000 subscribers/contacts absolutely free. Add great customer support, snappy editor and clutter-free dashboard and you have a worthy MailChimp competitor for free.
However, they strip the package of powerful tools you can use before upgrading to the paid versions.
For example, you get (much) less detailed tracking and reporting data to inform your next move. Still, you might have a challenge working with their limited image data storage, limiting some aspects of your analysis and segmentation.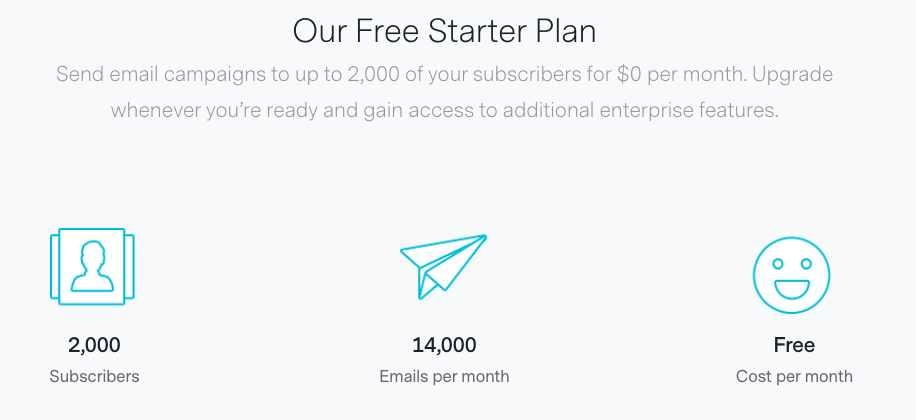 You'll need to chip in to get more file storage. Their paid package starts at $28.85/month.
11. Robly
Robly is a great email marketing platform for beginners who want more than what Constant Contact offers.

In fact, Robly and Constant Contact are so much alike that most users compare both first. We find Robly is a bit more, well, sophisticated.
The Robly A.I. technology allows you to schedule email sending at just the right times, for example for a specific occasion/event or holiday.

Its OpenGen Technology is perhaps its best bet. Definitely impressive for an email marketing service. You can use the platform to resend un-opened emails within another 10 days. That could mean more email opens, boosting your open rate and subsequently your conversion rate and increasing sales.
Robly might be less of Constant Contact and more of AWeber (discussed below). They offer A/B testing, tracking and reporting based on the device you use, and a decent array of mobile-responsive email template designs for your valuable mobile target market.
Like Constant Contact, you might soon have to commit to a sabbatical as Robly might not offer the scalability you need.
13. Emma
Emma is fantastic for online marketers wanting to optimize the visual aspects of their messages with little to no effort.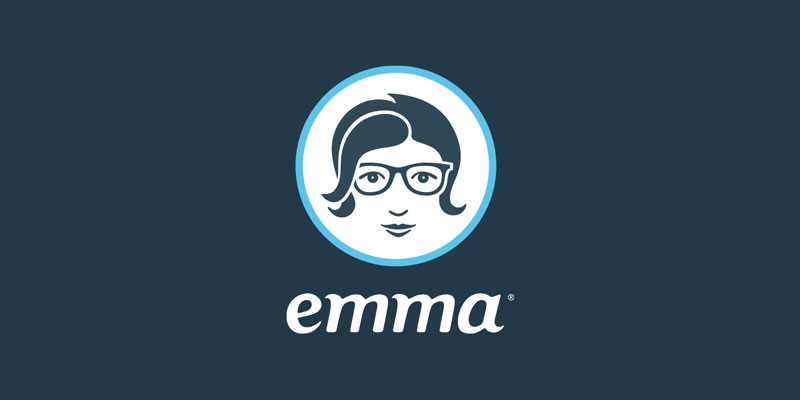 Emma is an ultra-chic and modern email marketing platform that appeals a ton to marketers wanting to create professional yet truly beautiful emails.
It has over 200 email templates. Its staff can build custom templates for you on request. If coding puts you off or is not your thing, Emma practically solves that issue. But it is not all design and less email automation.
It includes automation, although experienced automators might not be overly impressed.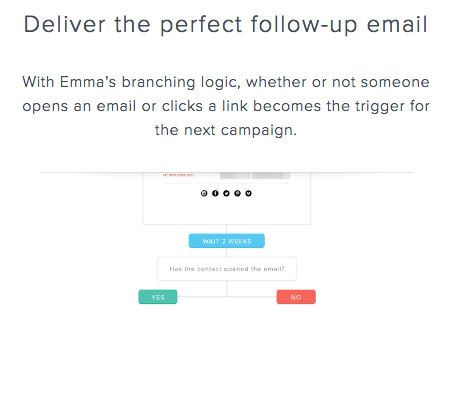 That design acumen shows up in how it presents data for tracking and reporting.
And it is the same case with their unique Lightbox feature (popups); attractive and cool features with customized messages to encourage your visitors to input their email address, growing your email list.
14. Klaviyo
Klaviyo targets ecommerce marketers and owners selling multiple products online.

The final option on our list of Mailchimp competitors is Klaviyo. Klaviyo's range of automation feature functionality is a perfect match for ecommerce minded marketers.
Right off the bat, it supports and integrates with the leading ecommerce platforms such as Shopify, WooCommerce, BigCommerce, Volusion, CV3 and Spree Commerce.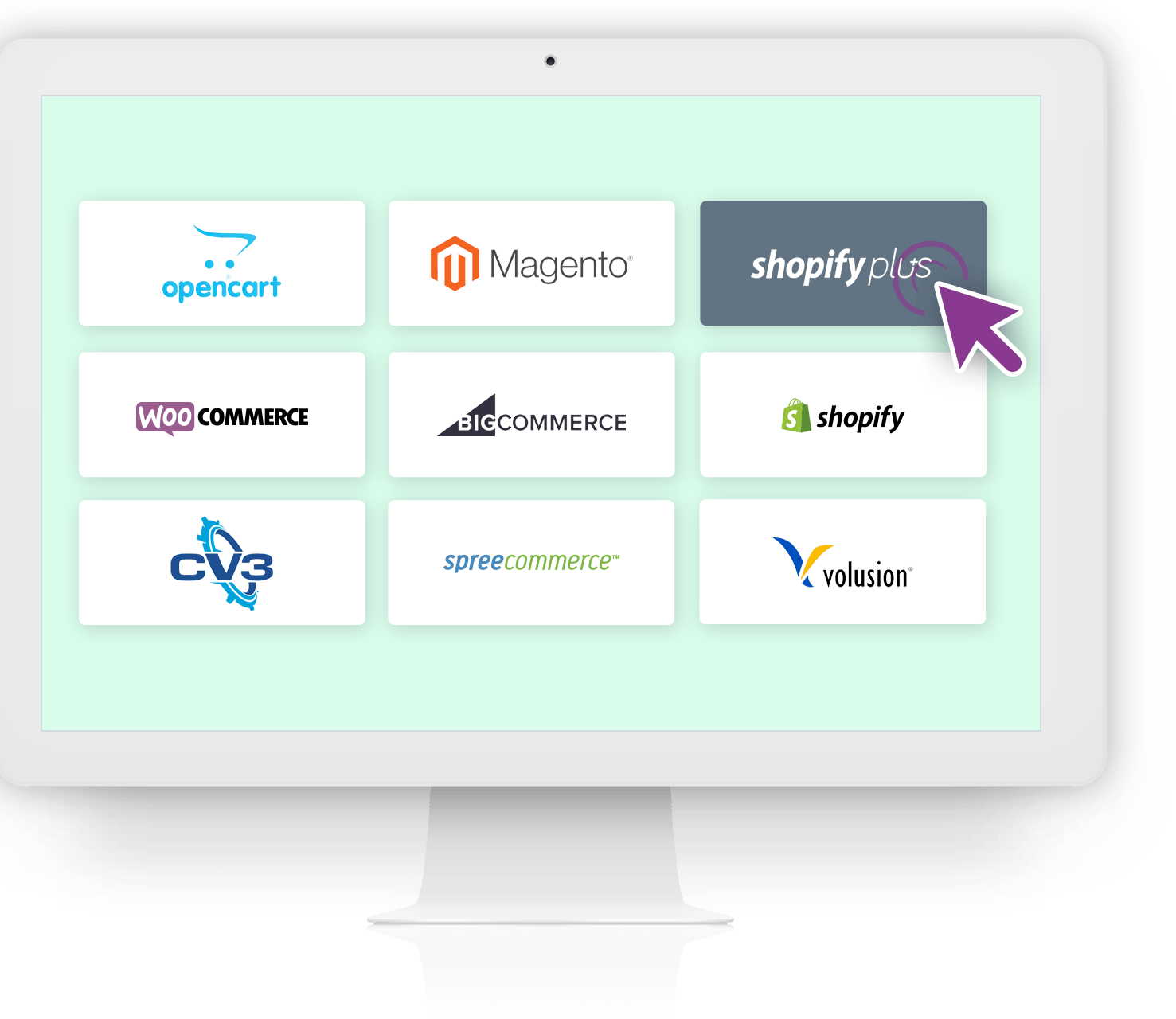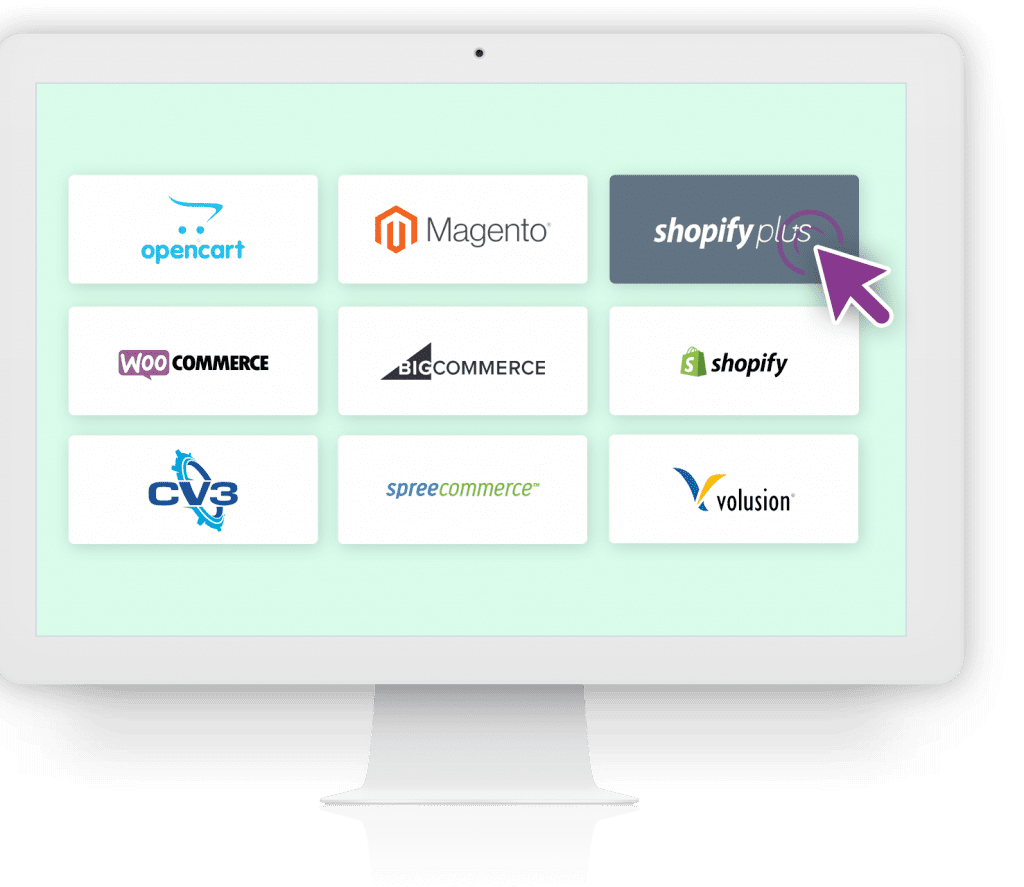 You can import data from any of these sites, point of sales systems or helpdesk platforms.
You'll then use Klaviyo's segmentation tool to target specific prospects, nurture and guide them to buy from you. You'll find that their email templates come with features to help you there—such as remarketing/win-back and abandoned cart emails.
Use their marketing, sales tracking and reporting tool to inform your subsequent decisions.
All this is possible in a clean, user-friendly interface, so you can keep things organized in real-time. Unlike other MailChimp competitors, its pricing plan includes marketing automation, unlimited users and unlimited emails—but on 3 different pricing levels (albeit with no free plan like Mailchimp).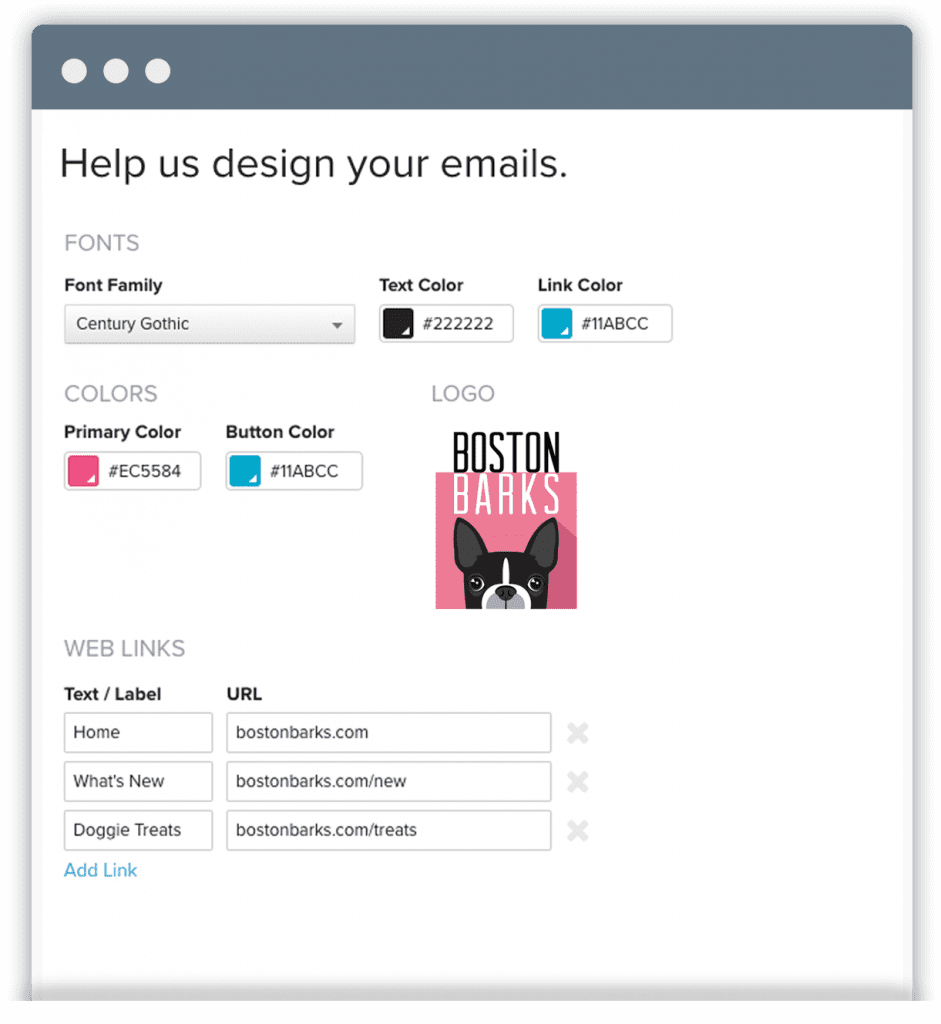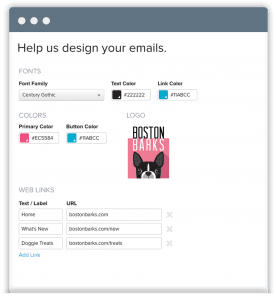 Of course, the extra features come at a premium—but well worth the investment.
Further Reading:
Bonus MailChimp Alternatives List:
1. Maropost

Check out this video to get in on what Maropost can help you accomplish.

This comprehensive online marketing and ecommerce platform is fantastic to use in any industry for different marketers and marketing company sizes. Its rich feature-set also reflects in its subscription fee.
Fresh Pick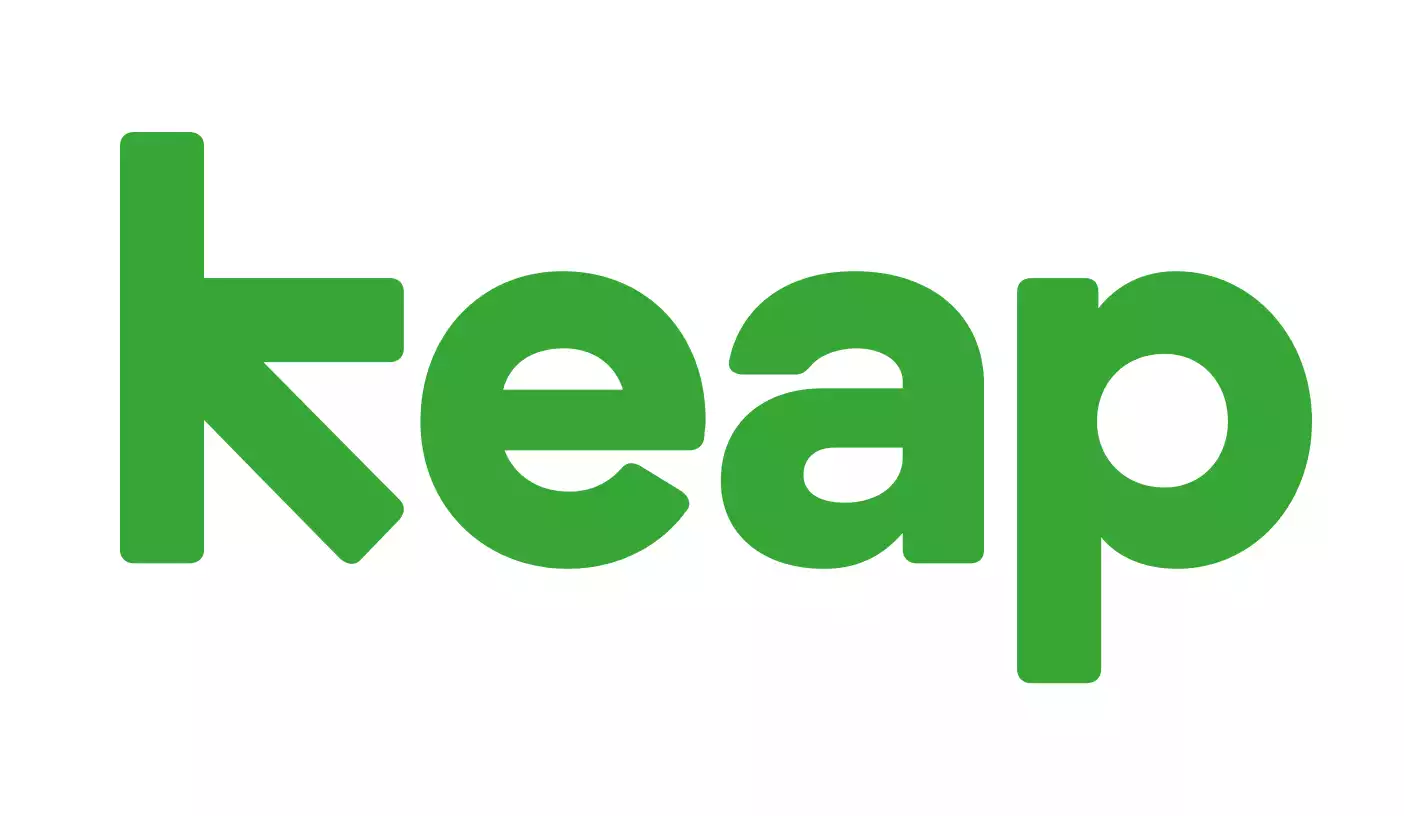 Have You Heard About Keap?
Infusionsoft is better now. Keap is the new name and the system is MUCH easier to use. Fully customizable, expandable based on what you need from basic email automation to advance sales CRM and landing page builder.
Try for Free
We earn a commission if you click this link and make a purchase at no additional cost to you.
Further Reading on Email Service Provider Options & Email Automation
Why is Mailchimp So Expensive?
When I get this question, most of the time the answer (or problem) isn't obvious.
Mailchimp's advertised pricing doesn't appear to be all that expensive compared to peers. The issue is with the overages!
If you read the fine print, Mailchimp has a 2-tier effective pricing model based on the number of contacts in your list AND the number of monthly sends allowed. SO, when I have friends showing me their Mailchimp bill, this is often the culprit.
In short, there are a few reasons Mailchimp might be more expensive for you:
You are exceeding the monthly email send limit on your tiered plan. This is a bit sneaky, because most email marketing services bill by subscribers, not sends.
You are exceeding the maximum on your number of email contacts. This can also be tricky as Mailchimp counts even dead / inactive emails.
My best recommendation here is to:
Regularly prune your list to remove inactives / dead emails (so you don't get charged overages!)
Calculate your average monthly SEND volume over the last 3-6 months and see if you are exceeding limits AND which alternative might charge you less.
FAQs about Mailchimp Competitors
Best MailChimp Alternatives: Conclusion
These 14 MailChimp competitors are right on the money depending on your unique email marketing needs. ALL of them feature relatively advanced email marketing automation, so there are plenty of great options to choose from.
Some like MailerLite offer a bunch of useful features for much less or free plan. Mailchimp alternatives like AWeber, GetResponse and ActiveCampaign are pretty close to what MailChimp offers, but oust the latter with more detailed automation, conversion-orientation, value for money and mobile-friendly features and integrations.
And, as in the case of HubSpot and Klaviyo email marketing provider, other tools have more advanced features that are best for expert and dedicated marketers or ecommerce-specific needs.
The best MailChimp competitors for you will require you to assess exactly what you truly need and want in an ideal email marketing software provider