Last Updated on August 26, 2022 by Ewen Finser
Constant Contact is one of the older, more established names in the email marketing space. While it has evolved considerably over the years, countless new insurgents have popped up in recent years.
The net effect is that there are MORE email marketing platforms for more SPECIFIC use cases and price points than ever before. Many of the new challengers also feature robust automation tools and leading edge innovation.
This isn't to say that Constant Contact hasn't been able to adapt, but there are definitely some reasons to consider an alternative solution.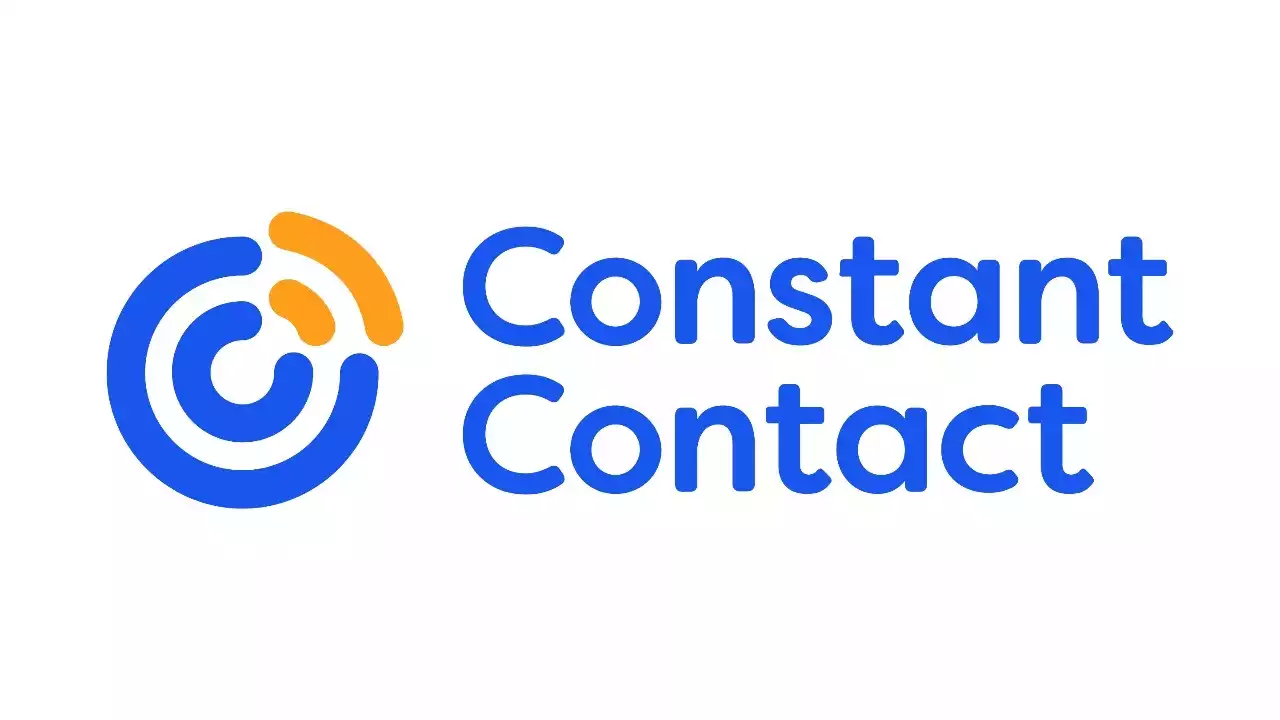 Email Marketing and More, Made Easy | Constant Contact
Whether you're launching an email marketing campaign to engage customers, building an awesome website in minutes, uploading products to your online store, and more, all in one place.
Get 40% Off Now
We earn a commission if you click this link and make a purchase at no additional cost to you.
Without further delay, here are my personal top alternatives to Constant Contact:
Summary: ActiveCampaign is MORE than just an email provider, delivering best-in-class automation builders, detailed tagging, and CRM-like lead scoring (if you need it). ActiveCampaign is the only solution I've used that can take you from small business site thru to large enterprise without having to switch services or feel like I'm missing out on features.
ActiveCampaign Advantages
Pricing plans scale well as you grow (all the way up to enterprise level CRM)
Advanced automation functionality and detailed tagging
Literally integrates with every major tool and platform
A deep pool of "ActiveCampaign experts" and certified consultants that you can draw upon to maximize functionality
Excellent lead scoring logic
Equally appropriate for beginners and advanced users
Longer track record in business (since 2008 – which is an eternity in the email automation space)
ActiveCampaign Disadvantages
Sheer number of features can be a bit overwhelming to start, if all you want is a basic email service
Hard to manage tags if you go overboard (no easy way to see all your tags and logic to relabel over time)
Pricing isn't almost as affordable as Constant Contact (depends on the tier)
ActiveCampaign Prices: Starts at just $9/month for Lite Plan, then $49/month for Plus Plan, $129/month for Professional Plan, and $229/month for Enterprise Plan. All plans utilize a scaled pricing system based on the number of active subscribers (regardless of plan).
Further Reading:
2. Best Lightweight: MailerLite
Summary: MailerLite mixes an approachable interface with extremely competitive pricing. The API customization is not as extensive as Mailgun, but if that was overkill for what you needed, MailerLite is the perfect functional automation and list builder that just executes the basics really, really well.
MailerLite Advantages
Much less expensive compared to Mailjet (each pricing plan tier)
Completely FREE version up to 1000 subscribers OR 12,000 email sends per month (whichever is highest)
Excellent in-app photo editing capabiliy and image resizing, great for business with a heavy visual emphasis
Simplet to use drag-and-drop email builer, with dozens of pre-configured templates so you don't have to start from scratch
Easier to use and more approachable than Mailjet
High email deliverability rates
MailerLite Disadvantages
Not suitable as CRM
Relative basic, with no advanced customization or API tools
Very low tolerance for spam, partly why their deliverability rates are so high
MailerLite Prices: Free version basic up to 1,ooo subscribers, $10/month for up to 1000 (fully featured), $15/month up to 2,500 subscribers, $30/month up to 5,000 subs, $50/month up to 10,000 subs, etc… see here for extended pricing.
Further Research:
3. Best for Webinars and Video: GetResponse
Summary: GetResponse is Constant Contact with more CRM features (kind of like a "lite" version of ActiveCampaign), with a particularly robust functionality for webinar's and video based automations while still being in the middle of the pack when it comes to pricing.
GetResponse Advantages
More core marketing automation features compared to Constant Contact
Plenty of transactional email applications and CRM-like qualities
Dedicated webinar specific automation funnels and integrations (best email service provider for webinars, hands down)
Long track record in business with over 15+ years track record
500+ professionally designed templates and landing pages
GetResponse Disadvantages
Not always the earliest to adopt new practices (but not the last either)
Limited free trial (not 60 days like Constant Contact)
Duplicate contacts actually count towards monthly subscriber tiers / limits
GetResponse Prices: All plans start with an initial subscriber max of 1000. Price points are "starting at" depending on features. $15/month for Basic Plan, $49/month for Plus Plan, $99/month for Professional Plan, and $1,199/month for Enterprise Plan.
Further Reading:
4. Best Transactional: Sendinblue
Summary: Sendinblue is the evolution Contant Contact should have made, with advanced segmentation, transactional emails, and lite-CRM qualities not found with Constant Contact, all for a better price. Equally adept for ecommerce marketing and content marketing blogs.
Sendinblue Advantages
More advanced marketing automations and tagging
SMS messaging and marketing capabilities
More cost effective than Constant Contact at each pricing tier
More responsive email campaign design templates
Split testing capabilities
Easier to use visual workflow for automations
Sendinblue Disadvantages
Shorter track record with less time in business
Limited social media integrations and posting capabilities
No mobile app
Sendinblue Prices: Free to start up to 300 email sends per day, $25 per month for up to 40,000 sends, $39 for up to 60,000 sends per month, $66 for up to 120,000 sends per month, and custom pricing available for Enterprise plans (higher send volume).
Further Reading:
5. Best Data Analytics:

SendX
Summary: You probably haven't heard of SendX, but that's because it's still a baby in the marketing software space! However, I'm loving some of the features and automations being built-in as the next generation of email automation services evolves.
SendX Advantages
More affordable starting price (compared to ActiveCampaign pricing) at just $7.49 per month.
Full Free Trial version available (no billing information needed)
No limit on email sends per month
Unique Opti-Send Tech deliverability boosts
Built-in A/B split testing functionality
Drag and Drop visual email and sequence builder / workflows
Advanced segmentation for targeted marketing campaigns
Built-in heatmap tracking
In-app messages and real-time notifications
500k free stock photos available
Website activity based automations (email sequences prompted by user behavior on site)
Close integration with bots and chatbot triggers
Full spectrum marketing platform
24/7 Email Support, Live Chat Support, and Phone Customer Support
SendX Disadvantages
Very new and relatively unproven versus the big names in the same (although this alone isn't a reason to discount)
Limited third-party integrations (but growing)
SendX Prices: Starts at $7.49 per month (up to 1000 subscribers), then $14.99 per month (up to 2500 subs), $29.99 per month (up to 5,000 subs), $39.99 per month (up to 10,000 subs), and then $44.99 per month (up to 15,000 subs). Enterprise plans and custom pricing are available for larger lists.
Further Research:
6. Best for Bloggers: ConvertKit
Summary: ConvertKit is tailor made for content site operators and bloggers, with clean AND powerful automation builders and automation tools, easy-to-use optin-in builders and excellent support. It all comes at a bit of a premium price, but it's well worth it if you fit their target demographic.
ConvertKit Advantages
Intuitive and easy to use workflows, even for non-techies
Built with bloggers in mind
Exit-intent and advanced logic email optin functionality
Clean marketing interface
Blog-centric email templates
NEW FEATURE completely FREE tier plan to get started
ConvertKit Disadvantages
If you aren't a blogger you might be overpaying for the features you get
Generally more expensive marketing software compare to peers
Limited e-commerce marketing tools for marketing campaigns
Each URL or website requires a separate account (no bundling multiple lists or websites like with ActiveCampaign)
ConvertKit Prices: Plans start at $29/month for up to 1000 subscribers, then $49/month for up to 3,000, then $79/month up to 5000, and finally a sliding scale for larger plans.
Further Research:
7. Best for eCommerce: Drip
Summary: Drip (now part of LeadPages) is one of the first powerful email automation software solutions (founded by Rob Walling). Today, Drip features close integrations with Shopify and eCommerce platforms, positioning themselves as the go-to automation platform for digital commerce.
Drip Advantages
Seamless integration with LeadPages and related products (if you need integrated sales pages, this is a great combo)
Closely integrates with Shopify and other ecommerce tech stacks (particularly post fallout from Mailchimp's break-up with Shopify)
Easy-to-implement high CTR opt-in forms (with templates for quickstart)
Clean visual automation builder and subscriber tagging (segmentation)
Built for evergreen "drip campaigns"
Drip Disadvantages
Shifted focus recently towards eCommerce and Shopify store owners (seemingly ceding content sites to ConvertKit – below – another others)
No longer run by the founder Rob Walling, LeadPages (which acquired Drip) founder also exited recently
Drip Prices: Scalable pricing starting at up to 2500 contacts for $49 per month.
Further Research:
8. Best for Developers: Mailjet
Summary: Looking for something that your developers can go nuts with? Mailjet is the answer. While they have a good visual automation builder for markets, where they stand out is with best in class API capabilities to craft the perfect email sequences, advanced email integrations and solutions for your business.
Mailjet Advantages
Best-in-class API for custom developer usage
Modify and customize a true enterprise email marketing platform
One of the most advanced email builders for truly original campaigns for email marketers
Ability to white label for agency or client usage
Robust enterprise level plans
Free plan up to 6,000 subscribers and 200 sends per day
Mailjet Disadvantages
Not built for very small stores or businesses with limited use cases
Requires some technical skill to fully take advantage of the features
Mailjet Prices: FREE plan up to 6,000 subscribers and 200 sends per day, then Basic Plan starts at $8.69 for 30,000 sends each month, then Premium Plan (includes segmentation and A/B testing) starts at $18.86.
Summary: Sendlane is the new kid on the block, but don't let that fool you into thinking there's nothing "there". While they are just scratching the surface of the feature roadmpa, Sendlane already integrates with all the major ecommerce players and has one of the most visually pleasing automation builder workflows out there.
Sendlane Advantages
Advanced ROI tracking capabilities
Better landing page builder and landing pages templates (built-in)
More polished interface (more intuitive, easy to use)
Sales alerts in real-time
Built-in predictive analytics to optimize send times
Full spectrum marketing platform
Sendlane Disadvantages
No SMS marketing capabilities
Relative newcomer to the market
Slightly more expensive at each tier than ActiveCampaign
Sendlane Prices: Starts at $25 per month for Basic Plan and fully featured plan starts at $45 per month.
Further Research:
Summary: Aweber is another one of the "original" email marketing tools prevalent in the early days of online marketing. They WERE woefully behind the curve when it came to adopting email automation best practices, but that ALL changed in the last few years. They have completely reinvented their service and now offer an affordable a dead-simple to use visual sequence builder.
Aweber Advantages
Generous initial 30 day free trial
Integrates with many third party platforms, including the leading ecommerce tools
Many prebuilt campaigns for easy start marketing campaigns
800+ templates to choose from (no need to custom design any emails from scratch)
Easy double opt in functionality for new email list signups
Aweber Disadvantages
Not great for moving lists (to or from), so ensure you scope this out before signing up
Unsubscribers can still be counted against your monthly subscription allotment
Not the market leader (but a close follower now) when it comes to automations
Aweber Prices: Basic plan starts at $19/month for up to 500 subscribers, then $29/month for up to 2,500 subscribers, $49/month for up to 5,000 subs, $69/month for up to 10,000 subs, and finally $149/month for up to 25,000 subs. Larger lists can get a custom quote from Aweber.
Further Reading:
Summary: Benchmark is a more affordable – but otherwise comparable – email marketing service for small businesses. They have all the core automations you would expect, while still keeping the interface clean and user-friendly. Might not be suitable for the most advanced email marketers, but great for anyone else to get started wtih.
Benchmark Advantages
Starting price considerably cheaper than Constant Contact at just $13.99 / month
Fully functional FREE version here (up to 250 sends per month)
Simple, transparent pricing with no complicated tiers: Free, Basic, or Custom Enterprise.
Better plan to start off with (more user friendly and affordable)
Great heat map analytics features
Pre-built landing pages and some sales automation tools
Benchmark Disadvantages
Missing some advanced features like split testing and AI deliverability
Less recognized in the industry, shorter track record
No market specialization, just a solid general email marketing tool
Benchmark Prices: Start off fully featured on the Free Plan up to 250 sends per month, then $13.99 for unlimited sends, then "custom" sales pricing above 100,000 subscribers.
Final Send: So Which Constant Contact Competitor is Best?
The above list has something for everyone, dependinig on how your business and marketing needs are aligned. However, as a brief summary – all things being equal – these are the top email marketing providers I've personally built businesses around:
[interact id="61950894e81e4200184210da" type="quiz" mobile="false"]