Last Updated on January 9, 2023 by Ewen Finser
Sendinblue is definitely one of my favorite email marketing platforms, no doubt.
There's lots to like, from the attractive pricing to the robust automations and lite-CRM attributes. But there are definitely some use cases where it's not perfect.
Beyond that, depending on your specific mailing list size and marketing methods, Sendinblue could be overkill for what your business actually needs. Conversely, you might want a more robust CRM-quality marketing automation platform.
So are there any good Sendinblue alternatives worth trying?
For sure, and the space is evolving quickly with older players innovating and new email services launching every year.
With all this in mind, here are my top alternatives to Sendinblue.
TL;DR Summary: To skip the whole read & cut right to the chase, here's the bottom line up front.
Summary: ActiveCampaign is the perfect meld between robust email marketing service and advanced CRM.
Not too complicated to be overwhelming, but enough meat on the bones to build some impressive marketing logic AND scale your customer nurturing campaigns as your brand "grows up".
ActiveCampaign Advantages
Advanced visual automation builder with conditional logic
Pricing scales well
Integrates with basically everything
Ability to roll multiple domains and lists up under one account (maximize # of contacts per pricing tier)
Slides into a more traditional CRM feel, but only if you need it (good transitory software)
Strong supported ecosystem of "ActiveCampaign experts" to pull from to maximize functionality
Disadvantages
It's tempting to tag every decision with a new modifier, but then hard to keep track of all the tags (and why you created them to begin with)
Can get a little pricey as you scale, particularly if you don't regularly "prune" your list
Might be overkill for some simple business models
ActiveCampaign Prices: Get's started at just $9 per month for the basic plan, $49 per mont for Plus plan (unlocks CRM features, advanced integrations), $129 per month for Pro Plan, and $229 per month for Enterprise Plan.
Further Reading:
2. Best for eCommerce Sellers: Omnisend
Summary: Omnisend has a very specific use case that makes it perfect for e-commerce sellers & transactional email, whether you are on Shopify, BigCommerce or virtually any ecommerce selling platform. It's an omnichannel marketing automation platform, built just for merchants selling omnichannel.
A Special Offer from Omnisend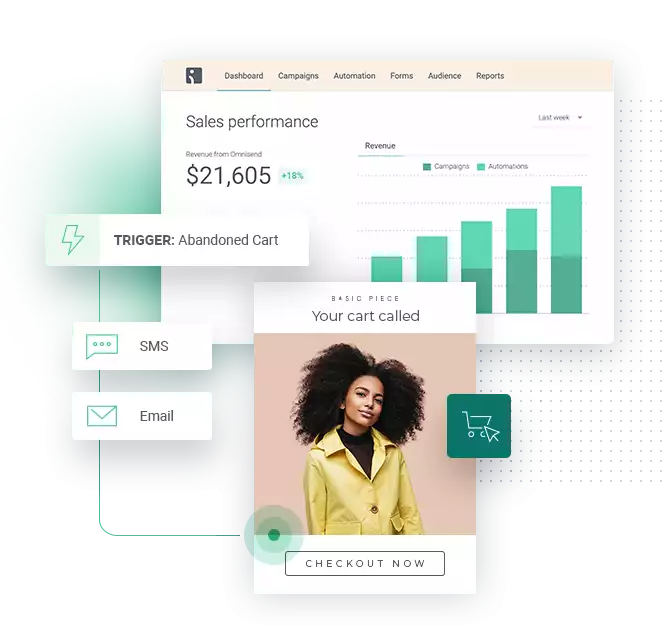 Omnisend Advantages
Purpose built for eCommerce email communications
Outstanding support that helps migrate your accounts & automations from Sendinblue over
Dozens of conversion boosting email templates and automations available out of the box
Plenty of third-party integrations, just like ActiveCampaign
Easier to use, less cluttered UX / UI compared to ActiveCampaign
Omnisend Disadvantages
Not the right solution if you aren't selling products directly (e.g. not eCommerce)
Less live customer support options
Can be more expensive than Sendinblue depending on your list size and send volume (Sendinblue bills by sends, not subs)
Omnisend Pricing: Omnisend offers a completely free plan up to 500 emails per month along with a free 14 day trial of their paid tiers (Standard and Pro), then a Standard Plan kicks off at $16 per month for up to 500 subscribers (6,000 emails per month), with pricing increases based on subscriber count tier, and finally Pro Plan starts at $59 per month for up to 500 subscribers (unlimited monthly emails), with tiered pricing increases based on the number of contacts (subscribers).
Further Reading:
3. Constant Contact: Best Email Deliverability Rates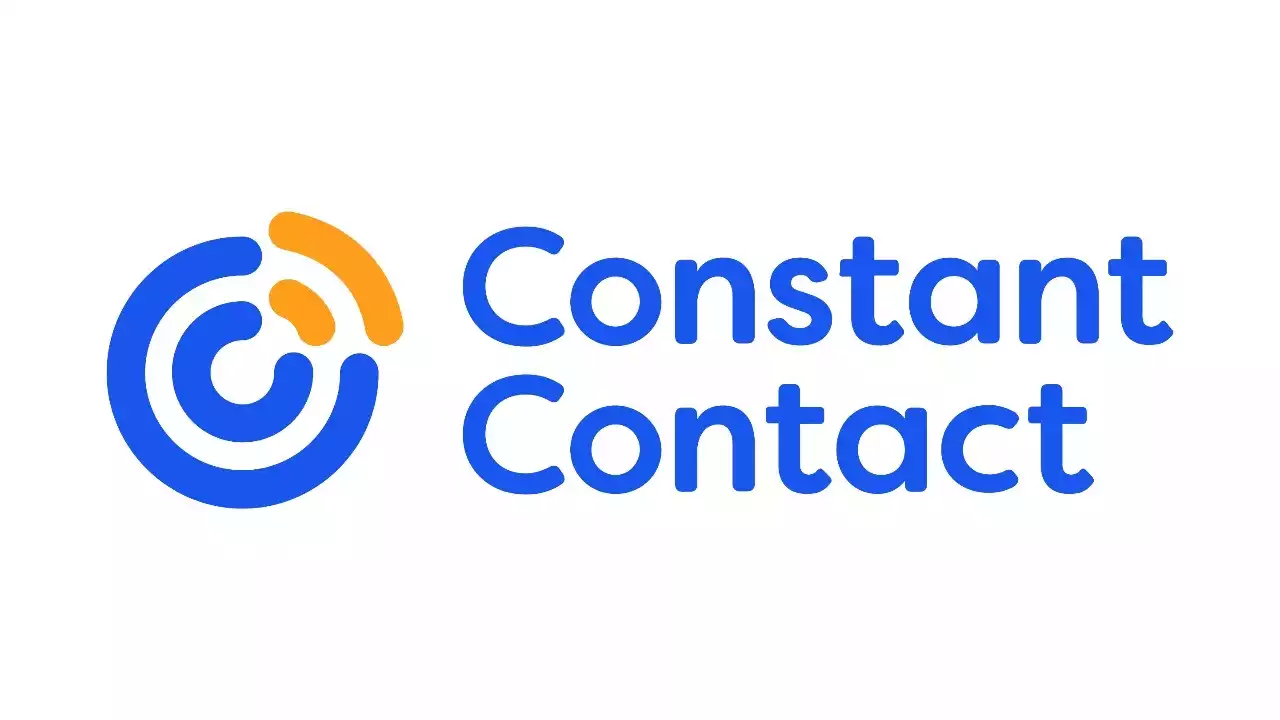 Email Marketing and More, Made Easy | Constant Contact
Whether you're launching an email marketing campaign to engage customers, building an awesome website in minutes, uploading products to your online store, and more, all in one place.
Get 40% Off Now
We earn a commission if you click this link and make a purchase at no additional cost to you.
Summary: Like Aweber, Constant Contact has been around for a long time. While initially slow to the marketing automation tool revolution, today Constant Contact has "caught up" to the newer entrants with competitive automation and visual tools for email marketing. If you've ever had issues with email deliverability, Constant Contact stands out with best in class deliverability rates.
Constant Contact Advantages
Great feature set for event based email marketing
Easy to use drag and drop email builder
Large email template library with premade email forms and designs
Consistently among the highest email deliverability rates that we've tested
Constant Contact Disadvantages
Relatively basic reporting and analytics tools (including integrating with Google Analytics)
Limited ability to tag users based on behavior and triggers
Constant Contact Prices: Constant contact offers a very basic service starting at $9.99/month for up to 500 contacts (and then scaling up) OR their new Email Plus option which starts at $45/month for up to 5oo contacts (then scaling up).
Further Reading:
4. Moosend: Best Cost Saving Downgrade: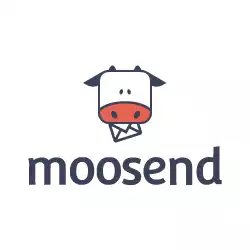 Summary: You might not have heard of it, but Moosend is an extremely affordable, easy to use, and straightforward autoresponder email marketing tool.
Moosend Advantages
Free Forever Plan for 1000 subscribers or less
Super easy-to-use interface and campaign builder
Paid plan starts at just $10 per month (considerably lower than Sendinblue)
Full support with email, live chat, and phone support
Moosend Disadvantages
Relatively new, with limited track record in business
Limited native integrations beyond basic Zapier integration
Moosend Prices: Free Forever Plan (100o subs or less), then $10 per month (1001 – 2000 subs), $20 per month (2001 – 3000 subs), and so on, with price break points once you get to $55 per month (8001 – 10,000 subs), $125 per month (10,001 – 25,000). See the full pricing plan schema here.
5. Best Email CRM: Ontraport
Summary: More of a CRM than ActiveCampaign, but less expensive than a solution like InfusionSoft, Ontraport is the best in class contact management solution for high value customers.
Ontraport Advantages
Robust, fully featured modern CRM
Relatively user-friendly interface (compared to InfusionSoft for example)
End-to-end marketing platform (similar to InfusionSoft, HubSpot and ActiveCampaign)
Generous free trial period
Excellent predictive analytics features to optimize send times and engagement opportunities
Real-time sales alerts and notifications
Ontraport Disadvantages
More expensive than Sendinblue (almost all tiers)
Slightly steeper learning curve
Minimal social media integrations
Ontraport Prices: Basic Plan starts at $79/month, Plus Plan at $147/month, Pro Plan at $297/month, and Enterprise Plan at $497/month.
Further Reading:
6. MailerLite: Best Just for Easy Email Marketing
Summary: MailerLite is the affordable, easier to use, twin of Sendinblue. If all of the advanced customization with Sendinblue is a bit more than you need, MailerLite is an incredible underrated affordable alternative to try.
MailerLite Advantages
Click maps and heatmap tracking for email reads
Fully functional free version (similar to Sendinblue)
Among the top tier in terms of email deliverability rates
MailerLite Disadvantages
MailerLite pays a LOT of attention to poor delivery rates and reserves the right to suspend your account if it falls too low
MailerLite Prices: Free version basic up to 1,ooo subscribers, $10/month for up to 1000 (fully featured), $15/month up to 2,500 subscribers, $30/month up to 5,000 subs, $50/month up to 10,000 subs, etc… see here for extended pricing.
Further Reading:
Summary: Looking for something that your developers can go nuts with? Mailjet is the answer. While they have a good visual automation builder for markets, where they stand out is with best in class API capabilities to craft the perfect email sequences and solutions for your business.
Mailjet Advantages
Best-in-class API for custom developer usage
Modify and customize a true enterprise email marketing platform to send emails at massive scale
One of the most advanced email builders for truly original campaigns
Ability to white label for agency or client usage
Robust enterprise level plans
Free plan up to 6,000 subscribers and 200 sends per day
Mailjet Disadvantages
Not built for very small stores or businesses with limited use cases
Requires some technical skill to fully take advantage of the advanced features
Mailjet Prices: FREE plan up to 6,000 subscribers and 200 sends per day, then Basic Plan starts at $8.69 for 30,000 sends per month, then Premium Plan (includes segmentation and A/B testing) starts at $18.86.
Summary: An older provider, but one of the "good ones", GetResponse was one of the first email providers to fully embrace true marketing automation. They've generally kept up with the types and offer a good alternative to Sendinblue, particularly if you do video or webinar marketing in your email campaigns.
GetResponse Advantages
Specific automations built around webinars (the only service providor I've found with this unique use case)
Amazingly in-depth data analytics, including advanced click tracking for automated emails optimization
Offers a fully featured 30-day trial offer
Long tracker record in business (isn't going anywhere), since 1998
Introduces lite-CRM features, particularly at the enterprise level
Extremly easy to use drag and drop email automation builder
GetResponse Disadvantages
Not the latest tech stack, playing catchup to some more ecommerce focused automation builders
No 100% free tier (like Sendinblue), just a free trial
GetResponse Prices: All plans start with an initial subscriber max of 1000. Price points are "starting at" depending on features. $15/month for Basic Plan, $49/month for Plus Plan, $99/month for Professional Plan, and $1,199/month for Enterprise Plan.
Further Reading:
Summary: ConvertKit is unique in that it is built very intentionally with bloggers and other online storytellers in mind, featuring easy to build visual automations and smart segementations. It's a bit pricey for what it offers, but if you are an author, blogger or brand marketer, it fits like a glove.
ConvertKit Advantages
Tailor made for bloggers and content creators
User-friendly interface, easy to build automation sequences
Simple to use AND customizable opt-in forms for lead capture
ConvertKit Disadvantages
Much more expensive than Sendinblue per email subscriber (and more expensive than most other competitors)
ConvertKit Prices: Plans start at $29/month for up to 1000 subscribers, then $49/month for up to 3,000, then $79/month up to 5000, and finally a sliding scale for larger plans.
Further Reading:
Summary: Aweber is another one of the "original" email marketing tools prevalent in the early days of online marketing. They WERE woefully behind the curve when it came to adopting email automation best practices, but that ALL changed in the last few years. They have completely reinvented their service and now offer an affordable a dead-simple to use visual sequence builder.
Aweber Advantages
Generous initial 30 day free trial
Integrates with many third party platforms, including the leading ecommerce tools
Many prebuilt campaigns for easy start marketing campaigns
800+ templates to choose from (no need to custom design any emails from scratch)
Easy double opt in functionality for new email list signups
Aweber Disadvantages
Not great for moving lists (to or from), so ensure you scope this out before signing up
Unsubscribers can still be counted against your monthly subscription allotment
Not the market leader (but a close follower now) when it comes to automations
Aweber Prices: Basic plan starts at $19/month for up to 500 subscribers, then $29/month for up to 2,500 subscribers, $49/month for up to 5,000 subs, $69/month for up to 10,000 subs, and finally $149/month for up to 25,000 subs. Larger lists can get a custom quote from Aweber.
Further Reading:
Summary: Drip was founded by Rob Walling as a marriage between robust automation builder's like ActiveCampaign WITH extremely user-friendly UI and tools. Having been acquired by Leadpages, Drip can be used as a stand-alone service or fully integrated seamlessly into sales funnels built on Leadpages.
Drip Advantages
Strong recent pivot to eCommerce, specifically integrating closely with Shopify (post Mailchimp fallout)
Works like a charm with Leadpages ecosystem
In-depth customer journey targeting tools (speak to the right customer in the right way)
Good email analytics data to collect on the full sales automation funnel
As the name suggests, built for evergreen "drip campaigns"
Scalable, incremental pricing tiers with no sudden cost increases
Drip Disadvantages
Pivot to eCommerce has left some users "out" in terms of feature development (e.g. content creators, bloggers, etc…)
No longer founder-led (has changed hands a few times)
Recently spun out from under Leadpages (is this good or bad, time will tell…)
Drip Prices: Scalable pricing starting at up to 2500 contacts for $49 per month.
Further Reading:
Summary: Sendlane is in many ways the "new kid on the block", offering a UX-first, visually appealing automation builder that is as intuitive as it is powerful. While Sendlane does not have as many integrations or features as some, nearly every week they are rolling out more of both.
Sendlane Advantages
Easy to use, even for non-techy types
Real-time sales alerts for fast paced sales environments
Predictive email sending times to optimize when to send an email campaign
Excellent landing page builder (acts like a sales funnel builder)
Very in depth data collection, specifically geared towards measured ROI
Sendlane Disadvantages
Not quite as many integrations as Sendinblue
No SMS marketing capabilities
Relative newcomer to the market
Slightly more expensive compared to Sendinblue tiers
Sendlane Prices: Starts at $25 per month for Basic Plan and fully featured plan starts at $45 per month.
Further Reading:
Final Word: So Which Sendinblue Alternative is Best?
With all this being said, which options should you consider and why? I typically think of it this way:
Bottom Line: The best OVERALL alternative is definitely ActiveCampaign here. It simply has the most features, best automations, and overall value of all the competitors.
However, these are some SPECIFIC reasons to go with another option mentioned above:
Looking for a more capable CRM solution? Go with Ontraport for best-in class contact management and automation.
Looking for something more affordable than Sendinblue? Go with Moosend for a cheaper price point for many of the same features.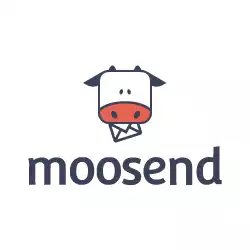 Looking for something to customize with your dev team? Go with Mailjet here for a best in class technical customization and API access.