Last Updated on August 9, 2023 by Ewen Finser
Email marketing is an essential aspect of digital marketing, even though many businesses disregard it and look at others. One can argue that other digital marketing channels can give better returns to a business, but we won't dive into that conversation here. The long and short of it is that email marketing is still critical and, if applied well, can work astonishingly for any business.
Like any other digital marketing aspect, automation is the way to go. You will require a top email newsletter service to help you send out communication pieces to your audience. You will get a wide variety to pick from, but always take the right steps to select the best one for your business.
This piece will highlight the vital aspects of email marketing and point out some of the top email newsletter services available for you. Read on;
These are the best email newsletter services I've tried:
1. Beehiiv: Best Overall for Most Newsletters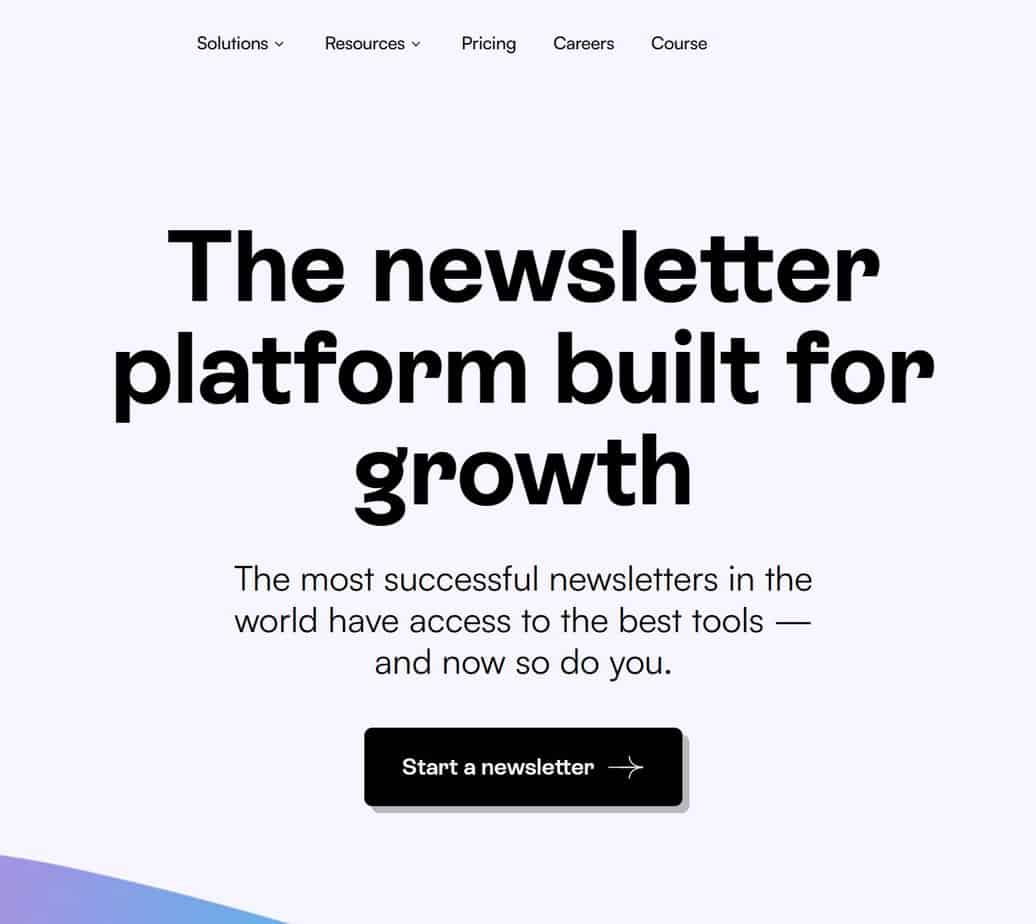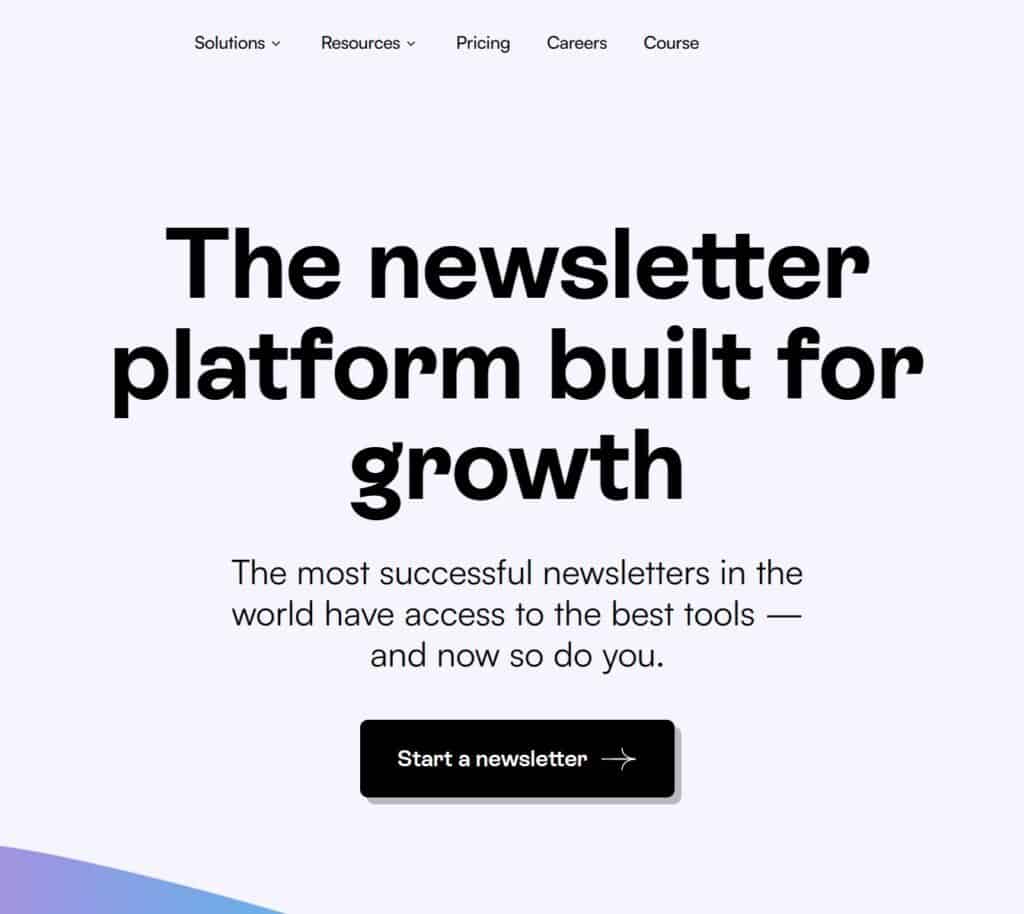 Beehiiv is one of my top go-to recommendations for newsletter operators because it provides it's really been custom built to serve newsletter creators AND learns from the mistakes (or gaps) made by Substack.
Here's how I see the key advantages of using Beehiiv:
Ease of Use: Beehiiv's user-friendly interface allows users, even those with no technical background, to create and send emails smoothly. It offers a drag-and-drop editor, making it easy to design professional-looking newsletters.
Automation Features: Beehiiv offers automation tools that allow businesses to send out emails at predetermined times or based on specific triggers, ensuring effective customer engagement without constant manual intervention.
Analytics: Beehiiv provides comprehensive analytics, allowing businesses to track open rates, click-through rates, and other key metrics. This helps in refining email strategies over time.
Customization: With Beehiiv, businesses can create personalized emails based on subscriber data, leading to more targeted and effective campaigns.
Integration: Beehiiv integrates seamlessly with various CRM, ecommerce, and social media platforms, making it easier to manage and coordinate marketing efforts across different channels.
Monetization: rolling out their Monetize suiteBeehiiv has been making moves in this space, recently to serve as a built-in marketplace for newsletters and advertisers to cement deals.
Customer Support: Beehiiv offers robust customer support, including tutorials, guides, and responsive customer service, ensuring users are never left in the dark.
2. ConvertKit: Best for 5000+ Subscribers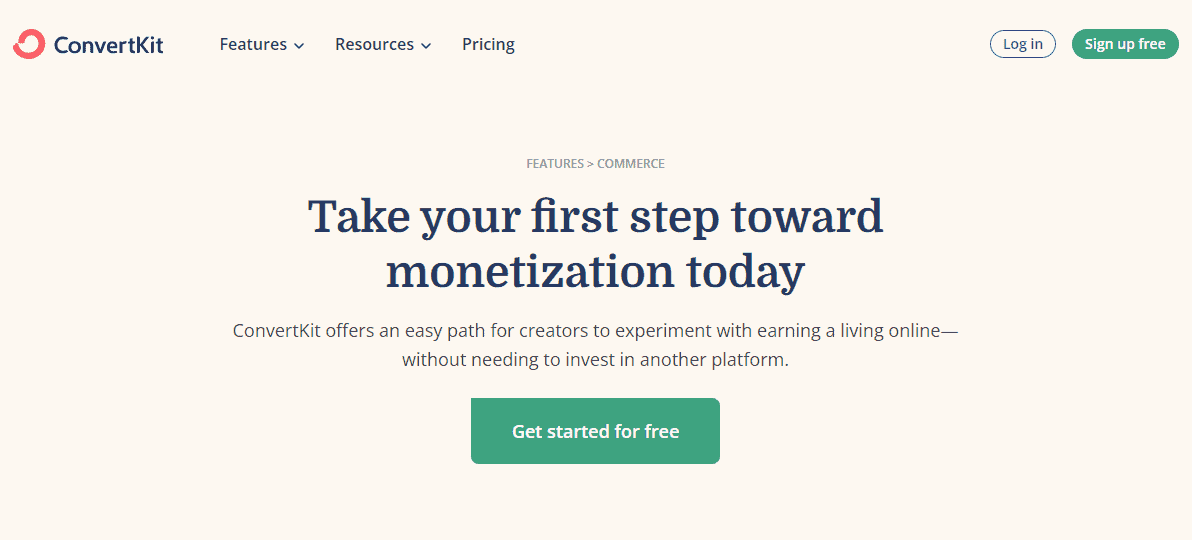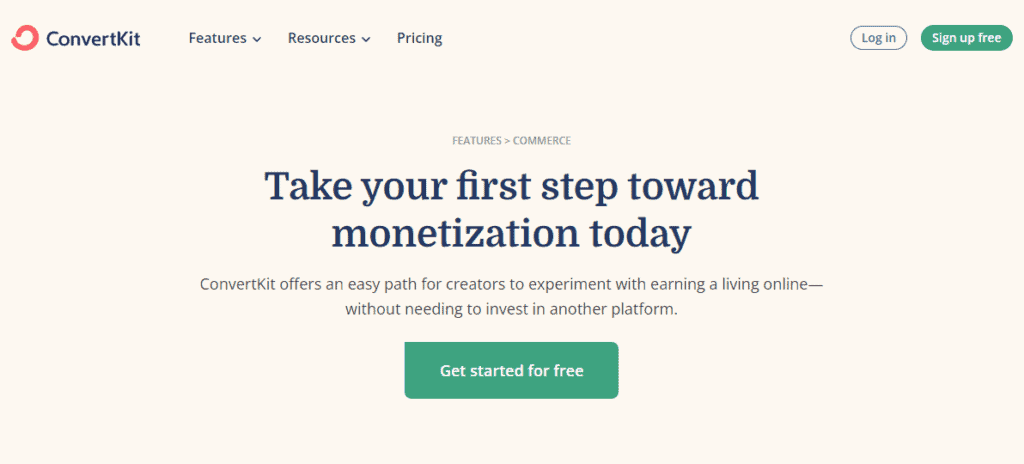 ConvertKit was founded well before the "newsletter boom" of the last few years (predating Substack), but in many ways were beneficiaries of the boom. They've always been focused around bloggers and storytellers, so the step to newsletters was quite logical.
Here's how I see the key advantages of ConvertKit as an newsletter delivery platform:
Designed for Content Creators: ConvertKit is specifically built for bloggers, podcasters, and other online creators who need to grow their online audience.
Segmentation and Automation: ConvertKit allows users to segment their subscribers based on their interests and actions, making it easier to send targeted emails. Its automation tools also help save time by automating routine tasks.
Sponsorship Network (Ad Sales): Once you have 5,000+ subscribers, significant brand sponsorships open up and this is where ConvertKit's outsourced email ad sales come in. You get to focus on creating, and ConvertKit focuses on "selling" your ad space. ConvertKit also recently acquired fast growing Sparkloop, further solidifying their "monetization suite".
Customizable Templates: ConvertKit offers a variety of customizable email templates, allowing users to design emails that align with their brand identity.
Landing Pages and Forms: ConvertKit provides tools to create attractive landing pages and forms which can help in capturing more leads and growing the email list.
Educational Resources: ConvertKit offers valuable educational resources, including webinars and tutorials, which guide users on how to effectively use the platform and grow their email marketing.
Excellent Customer Service: ConvertKit's customer service is highly praised by users for their fast response times and helpful solutions.
High Deliverability Rates: With ConvertKit, users can expect high email deliverability rates, which means that their emails are more likely to land in the recipient's inbox, not their spam folder.
Here's how ConvertKit stacks up to the rest:
3. Substack: Best Free + Organic Distribution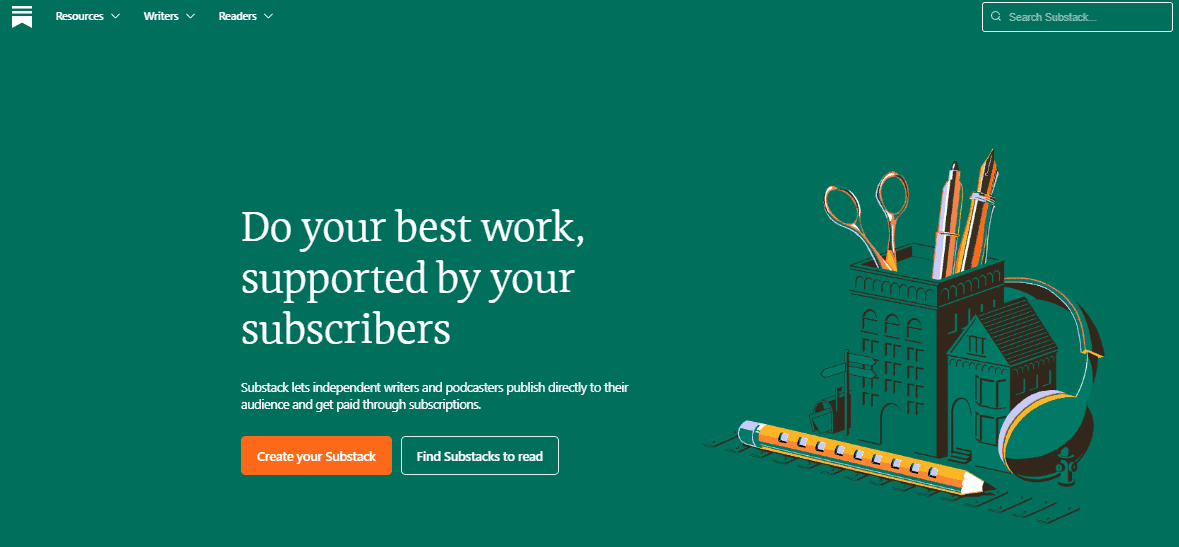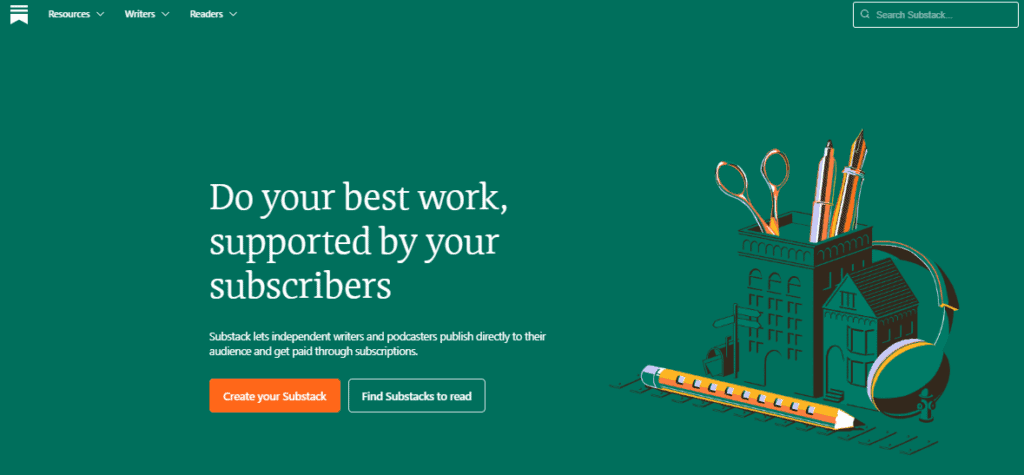 Substack is the real catalyst for the newsletter space in the last few years. As such, there's some strong network effects to using Substack, particularly for launching new newsletters.
Here's some of the key advantages I see with using Substack:
User-Friendly Interface: Substack offers an intuitive and easy-to-use interface that makes it simple for users to create and distribute newsletters.
Subscription Monetization Option: One of the unique features of Substack is its built-in payment system, which allows creators to easily monetize their newsletters by offering paid subscriptions.
Direct Connection with Readers: Substack allows creators to build a direct connection with their audience, without the interference of ads or algorithms.
Free to Start: Substack is free to start. You only pay a percentage when you start charging your readers, which makes it risk-free for new creators.
In-built Analytics: Substack provides inbuilt analytics to help creators track and enhance their engagement with the audience.
Community Building: Substack allows creators to build an online community through discussion threads, providing a platform for readers to interact with each other and with the creator.
Customization: Creators can personalize their Substack page and email newsletters to fit their brand, improving reader recognition and loyalty.
Easy Importing: Substack makes it easy to import an existing mailing list, allowing creators to seamlessly transition from another platform.
Substack Alternatives Compared
Here's how Substack stacks up to the rest of the newsletter platform field:
4. MailerLite: Affordable Automations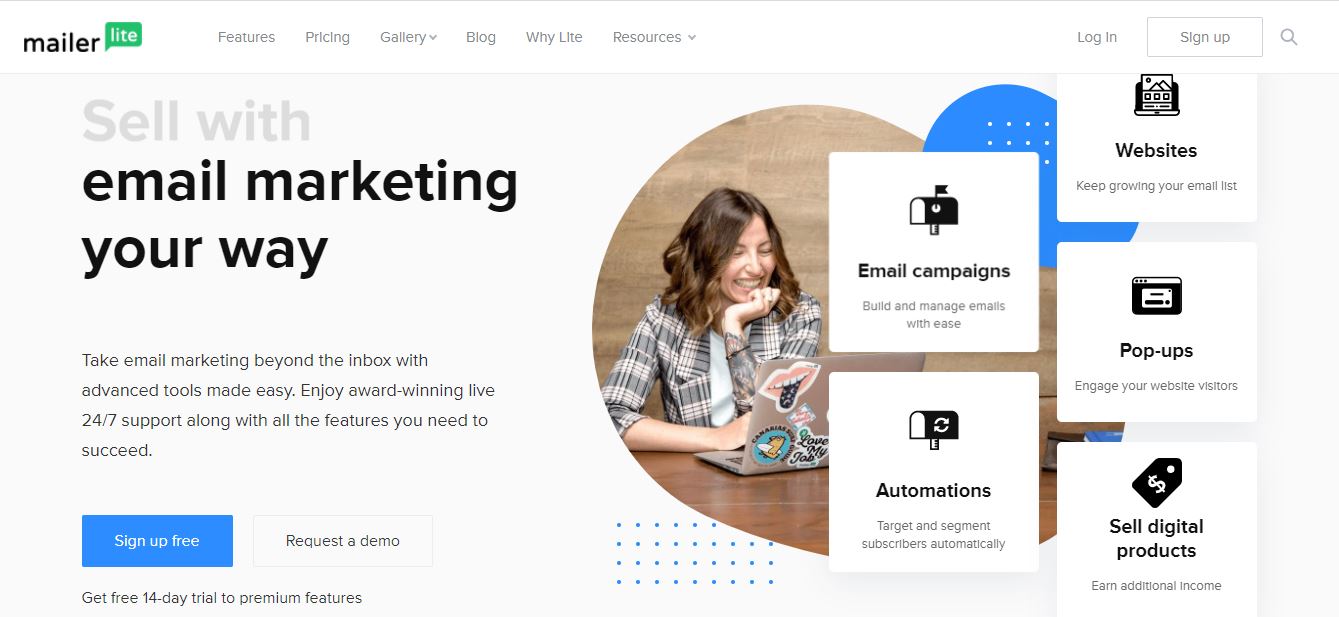 MailerLite is a simple email newsletter service that allows you to create newsletters on the fly. All you have to do is choose from the collection of pre-designed content blocks and select logos, menus, navigation menus, images, and text, depending on what is to be included in the email. If you are in a hurry, select a template from the collection available with the paid plan and fill in the text before sending it out to your recipients.
In addition to creating newsletters, this software offers additional features such as A/B testing, photo editing, email automation, recipient segmentation by multiple factors, and click map reports. Emails can be prepared and scheduled to be sent out to different people across various time zones.
If you have an eCommerce store and want to get sales, you can import the product catalog easily into the email before sending it. Statistics are available on open rate, click rate, subscriber growth, and engagement to show how customers interact with the emails.
This service has additional complex features, but they won't get in the way if you want software to create and send out newsletters through email.
It is available in a free plan that includes 1,000 subscribers, 12,000 emails per month, and limited features. Premium plans start at $10.
MailerLite Alternatives Compared
Here's how MailerLite compares to peers:
5. Ghost: Best Open Source Solution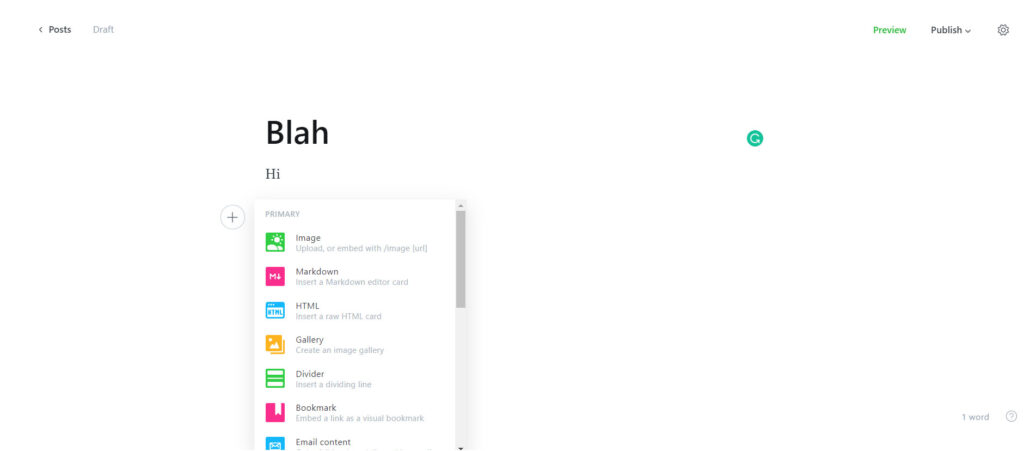 Ghost CMS is a popular alternative for newsletter creators who want complete control over their list and platform with a self-hosted environment. It's not quite WordPress (see below), but it has more flexibility like the blogging platform. Kind of like if WordPress took a newsletter first approach by default.
Here are some of the top reasons I'd consider Ghost:
Open-source platform: Ghost is an open-source platform which means it's free to download and modify as per your requirements. This gives it a high degree of flexibility and customization.
SEO-friendly: Ghost is designed to be SEO-friendly out of the box, helping to increase the visibility of your content on search engines.
In-built membership features: Ghost comes with in-built membership and subscription features, allowing creators to easily monetize their content.
Fast and secure: Built on Node.js, Ghost is fast and robust. It provides a secure environment for your newsletters.
Easy integration: Ghost allows easy integration with numerous apps and services like Google Analytics, Zapier, Slack, Mailchimp, and more, allowing users to expand their newsletter's functionality.
Professional look: Ghost provides a clean, minimalistic and professional look to your newsletters, enhancing the reading experience.
User-friendly editor: Ghost's editor is user-friendly and supports Markdown, which makes writing and formatting content a breeze.
Self-hosting option: Unlike many other platforms, Ghost gives you the option to self-host, providing you with complete control over your data and content.
In-depth analytics: Ghost provides in-depth analytics about your subscribers, helping you to understand your audience better and adjust your content accordingly.
Automated workflows: With Ghost, you can set up automated workflows to save time, such as automatically sending newsletters when a new post is published.
Ghost Compared to the Competition
Here's how Ghost stacks up:
6. WordPress: Best for Blog Conversions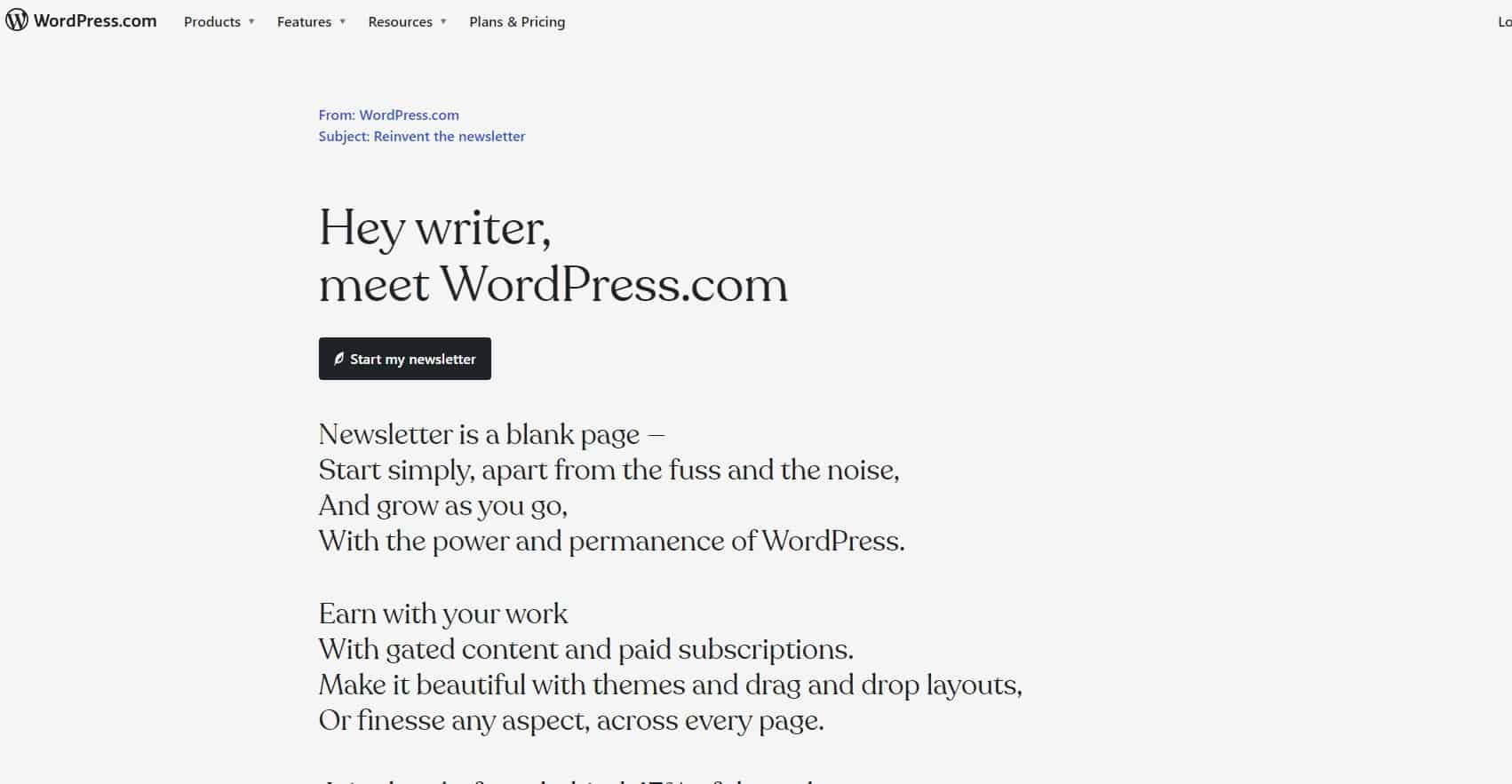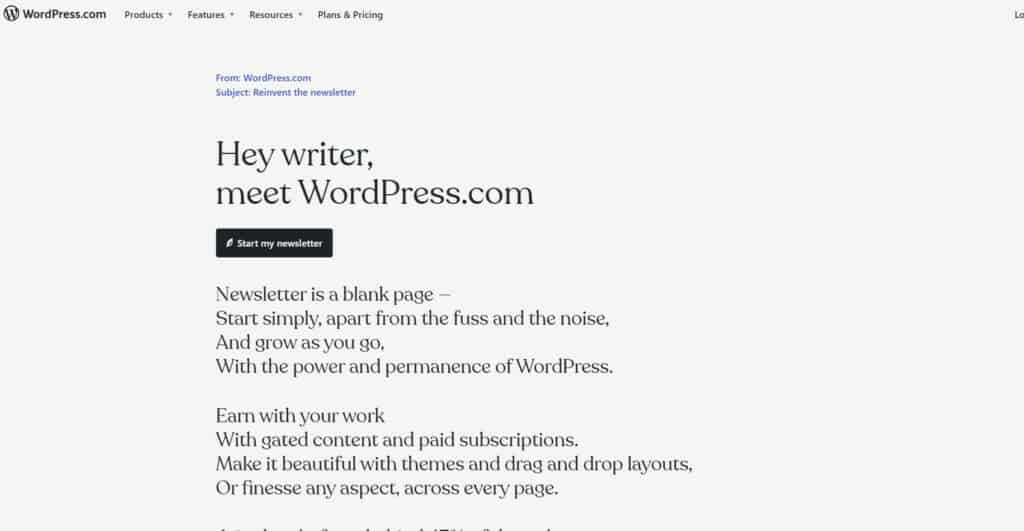 WordPress is rightfully more associated with blogging and earlier generations of the internet.
That said, there's really not much different from the old school "blogs" and the present day email newsletter. Thanks to some recent innovations, WordPress is also more easily interchangeable between blog and newsletter. Something to consider if you want to truly own your platform and leverage the best of both worlds.
Integration with Plugins: WordPress can seamlessly integrate with numerous plugins like MailPoet, SendinBlue, etc., which provide advanced email newsletter services.
Customizability: WordPress offers extensive customization options, allowing users to design newsletters that align perfectly with their brand aesthetics.
Subscriber Management: WordPress plugins provide effective subscriber management features, helping users to categorize and target their audience efficiently.
SEO-Friendly: WordPress is inherently SEO-friendly, enhancing the visibility of your newsletters in email inboxes.
Cost-Effective: Many WordPress newsletter plugins offer free tiers or have very affordable premium plans, making it a cost-effective solution for small businesses or startups.
Detailed Analytics: WordPress plugins offer comprehensive analytics, providing insights into open rates, click rates, and more, allowing for improved decision making.
Automated Newsletters: WordPress now supports automated newsletters, allowing users to schedule emails and send automated responses, saving time and effort.
Responsive Design: WordPress newsletter plugins support responsive design, ensuring that newsletters look great on all devices.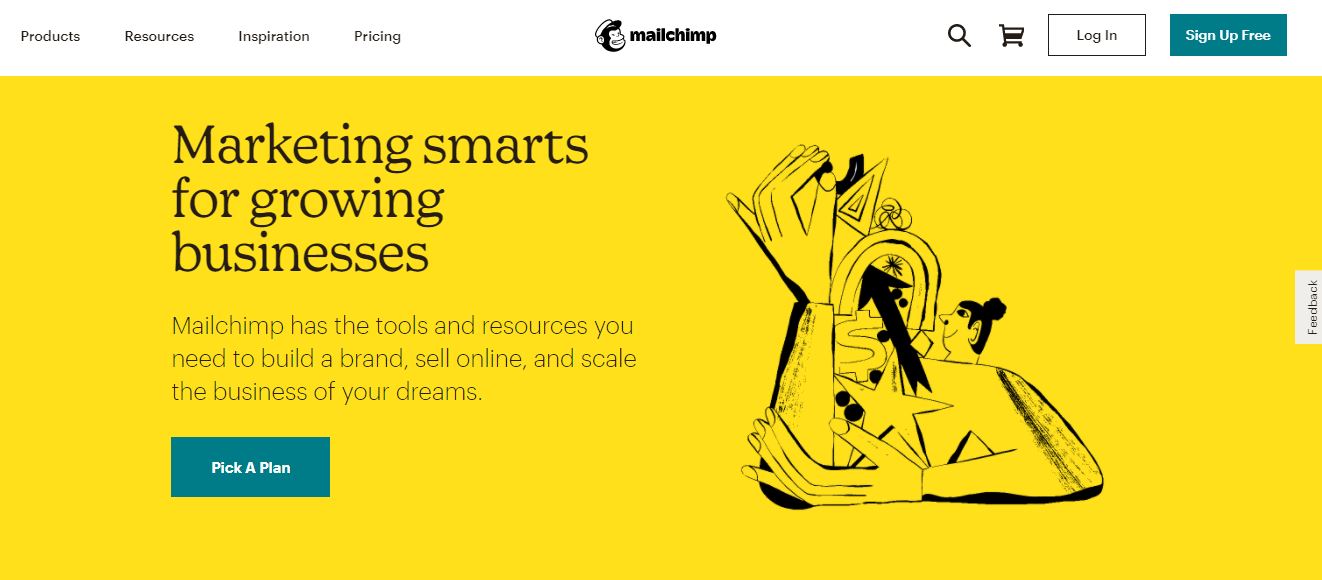 Mailchimp is a household name in the email marketing niche and prides itself on being an all-in-one marketing platform for small businesses. This can sound to be too much if you are only interested in sending newsletters. However, Mailchimp started as a newsletter service and still retains the core functions needed to create and send them out well enough.
The templates available on Mailchimp are more blank, which gives you more options to design what you need. This can be limiting if you want to create colorful emails on the fly and need a more detailed template to start with. The drag and drop builder makes it easy to move things around when designing these templates.
Mailchimp has impressive segmentation options but is ready to pay for the premium plan if you wish to leverage the in-depth statistics and reports.
Generally, Mailchimp is functional and intuitive, and the free sign-up lets you appreciate some of the features and how they can help your business before picking the premium plan.
The free plan has a limit of 2,000 contacts with limited features, and the premium plans start from $10 per month.
8. Medium: Syndication + Reach Extension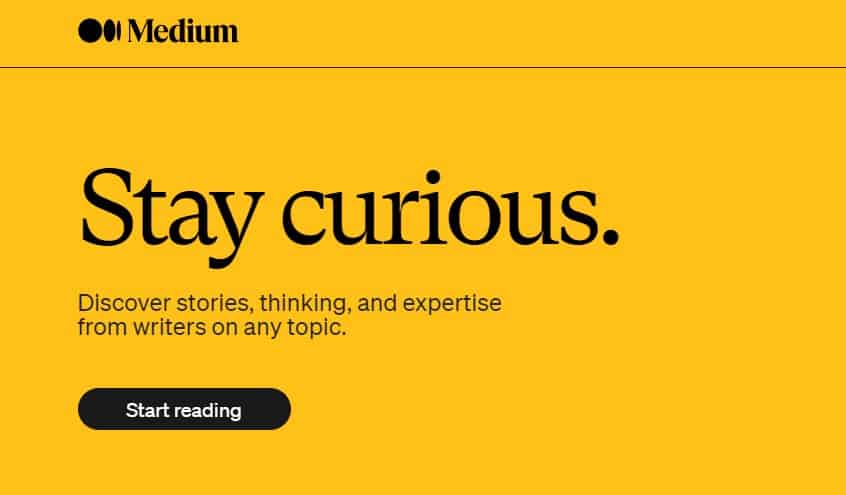 Medium has been through quite the roller coaster, trending long before Substack, but never really getting the same durability. Now, thanks to it's stellar domain authority and network effects, Medium is a great way to acquire subscribers for free.
While I wouldn't recommend using Medium as your only "medium" it's an effective growth hack to get traction.
Here's what to consider with Medium:
Broad Audience Reach: Medium has millions of readers, offering a vast audience base for your newsletter.
Integrated Platform: You can write articles and newsletters on the same platform, allowing seamless content creation.
Easy to Use: Medium's editor is straightforward and user-friendly, making it easy for anyone to start publishing.
Engagement Features: Medium's clapping and commenting features encourage reader engagement.
Email Distribution: Medium automatically sends your published articles to your followers via email.
Quality Control: Medium has strict publishing guidelines, which ensures the quality of content.
Analytics: Medium provides detailed analytics about reads, claps, and followers, helping you understand your audience better.
Partner Program: Medium's Partner Program allows you to earn money from your articles based on reader engagement.
SEO-friendly: Medium's platform is SEO-friendly, which can help your content reach a wider audience.
Curation: Medium's curators can choose to distribute your articles more broadly across the platform, increasing visibility.
Medium Compared to the Competition
Here's how Medium compares to popular alternatives:
A Brief Overview of Email Marketing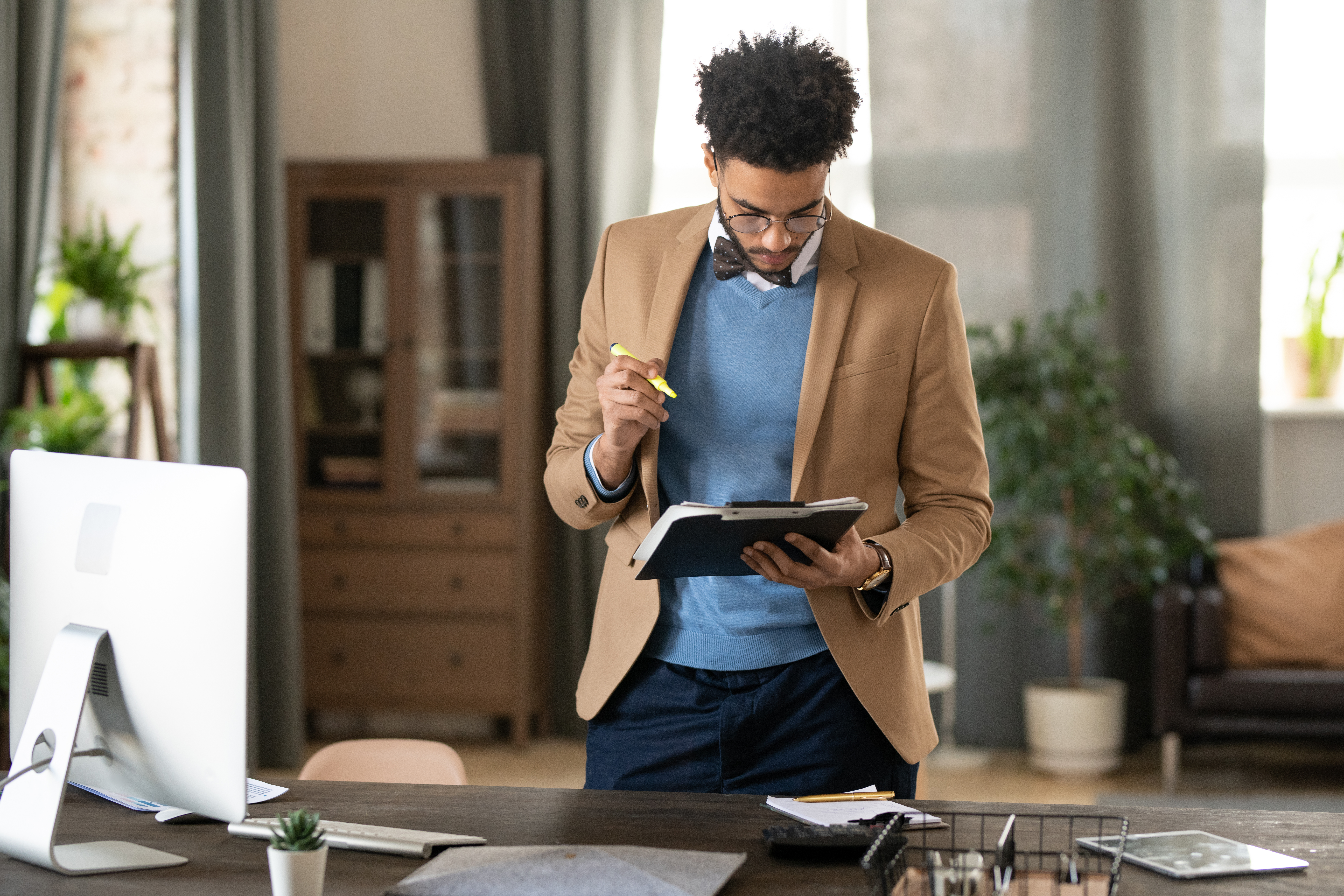 This is a digital marketing aspect of communicating to leads and customers through email. Some forms of communication sent out include email newsletters, promotional campaigns, and event announcements. Email marketing can deliver a healthy ROI if applied and implemented well compared to other digital marketing elements.
One of the key advantages of email marketing is that you directly communicate with your audience. With the evolving digital space, most people still wonder whether email marketing works. I will try to back this up with a few statistics.
The approximate value of an email subscriber is $48.87, according to DMA. The average return on investment for email marketing is 42:1, a reason why 86% of marketers regard email to be very important.
Note that all these fantastic figures rely on how you set up and implement your email marketing strategy, as it can quickly go wrong for you. It all depends on how your recipients perceive emails, as this will dictate their next course of action. Customers do not give their information lightly, especially in times where data privacy is a huge concern.
Leverage email marketing to build on existing relationships with your audience by offering relevant, valuable, and timely information to help achieve their goals. It is not about you as the customer comes first. Customers are spoilt for choice and will look for brands that offer some degree of personalization. Unless you have the resources to talk to all your customers individually, email should be your best marketing bet.
Some of the instances you can use email marketing for include;
Build relationships
Promote your content
Generate leads
Market your products and services
Nurture leads and make them more engaged
Boost brand awareness
To run a successful campaign, you have to get it right from the strategy down to the execution phase. Look at your goals and align them to your communication, as this will help you keep in line and get the best of email marketing.
Benefits of Email Marketing
Easy to Personalize
Email marketing tools give you a huge opportunity to personalize the messages you send out to your audience. It can be as small as including a contact's name on the email, amongst others. Emails that include the recipient's first name in the subject line have a higher click-through rate than those that do not.
Besides, you can dive deeper and curate your content based on different categories of your audience to ensure that you send the right messages to the correct people. For instance, you can have to return customers and one-time customers on different lists and tailor your messages to fit their needs.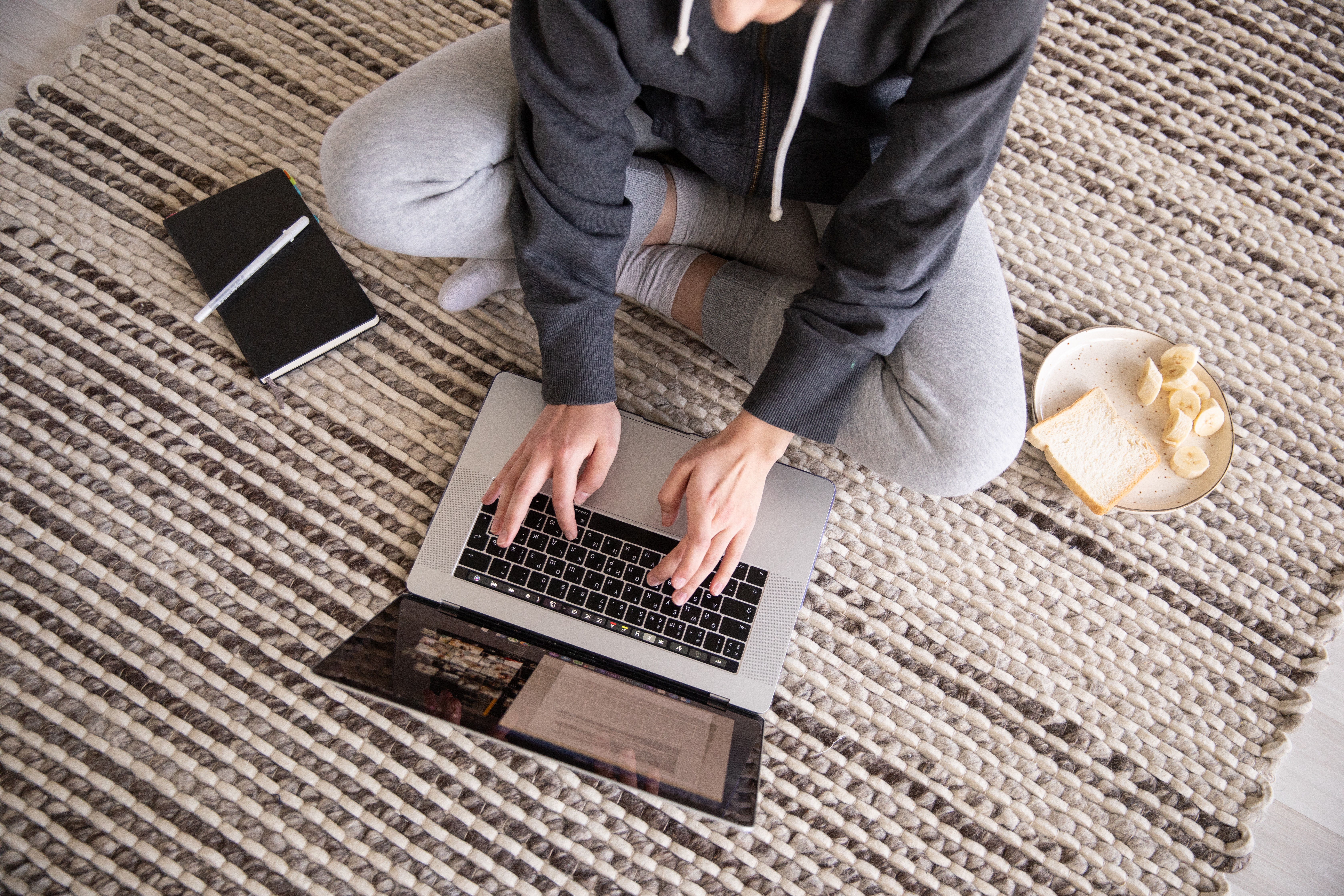 Good for Feedback
Feedback is vital for building a good customer experience, and it fuels growth and improvement. Email marketing is one of the best tools to get feedback as you can use it to send out customer satisfaction surveys. Email is the best channel to calculate your Net Promoter Score, which is one of the metrics used to check the status of your customers and how they feel towards your brand.
Easy to Pick your Audience
Email marketing can be tailored to get to an interested audience, ensuring that you communicate to the right people. Customers have to opt-in to an email service to receive any piece of communication, and they can opt-out at any point. Besides, take measures to clean up your email list regularly to weed off uninterested people who might report your messages as spam.
After a customer clicks the subscribe button, the target is to keep them engaged and away from the unsubscribe button. Identify what people expect from your emails and feed them this for the good of your business.
Cost-Effective
Sending an email is free. All you need to have is a sender's mailbox, which can be paid if you wish to have the domain tailored to your brand. This way, if you have a recipient's email address, you can always send out communication pieces.
However, as you scale up and send mass emails to recipients while still getting analytics on how many got lost, you will have to spend some money to get a reliable email newsletter service. You might also have to partner with a creative marketing agency to design the content, but generally, it is one of the most low-cost campaigns you can run.
Improves Sales
Email marketing can be used to improve sales significantly. It can be used to enlighten your customers of existing deals and offers they can take advantage of to boost their sales. Besides, you can leverage emails to automate your sales process so that customers who abandon their cart get a reminder about the products they were interested in and any related ones.
Customers like to take advantage of discounts and vouchers, which are best communicated through mail and can encourage them to buy.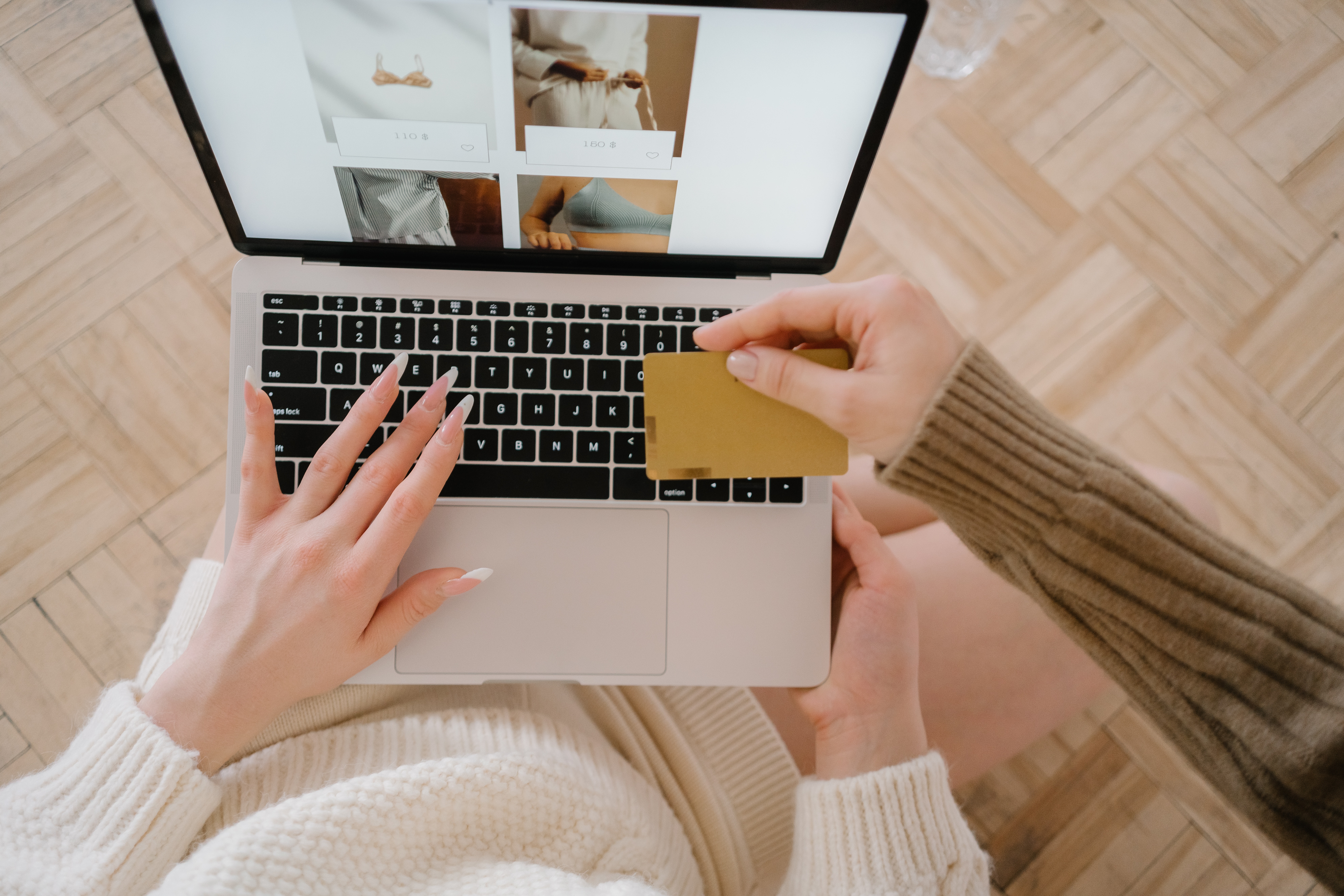 Things to Look Out for in an Email Newsletter Service
An email newsletter service powers the bulk mails you send out to your recipients every time. They can help share news, announce promotions, and curate personalized content for your recipients, depending on their features. You will come across a plethora of options in the market, and here are a few tips to select the best one;
Cost
Your business operates on a budget, and you must select an email newsletter service that is in line with what you are willing to spend. However, do not assess the price of a service in isolation as you must compare it with the value it offers. Go ahead and do some research to find the average cost of an email newsletter service to understand the expensive and cheap ones. If you are on a stringent budget, prioritize the crucial features and select software that is strong in them.
Template Collection
Businesses send out multiple emails and always find a newsletter service to make it easy to create these emails. You do not want to waste time creating awesome emails from scratch, as your creativity might be limited to some point. An excellent service will have an extensive template collection that lets you pick and choose depending on the specific type of emails you want to send.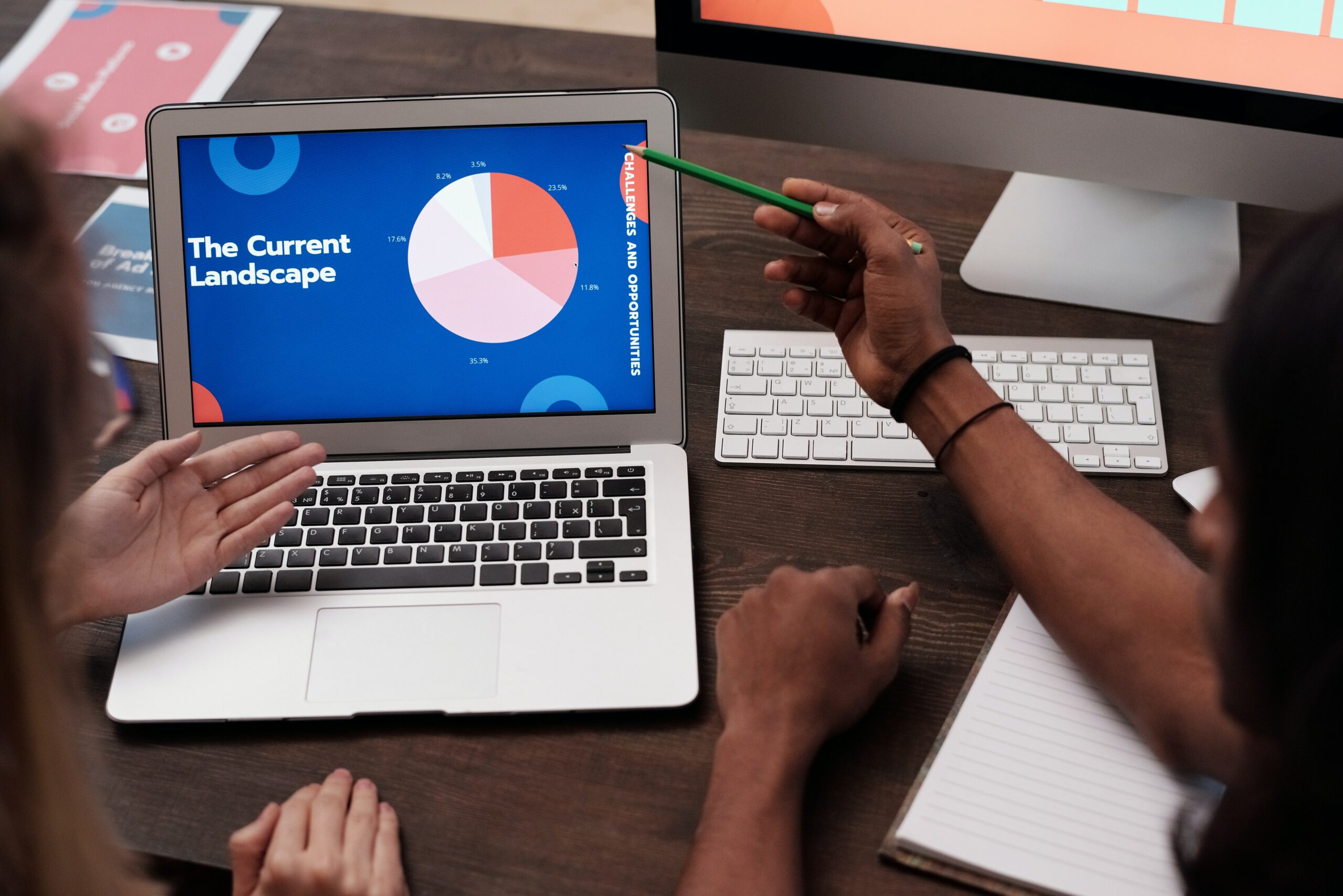 Segmentation
An email newsletter service should be robust in designing emails and giving options to deliver them to the right people every time.
They should let you, group recipients, based on multiple factors such as demographics, age, and behaviors. This will help you be more purposeful with campaigns and break them down based on customer needs and the information you want to be delivered to specific people.
Ease of Use
Running a business is not easy, and an email newsletter service should not make life more complicated. Find one with a simple user interface that can let you access the different features quickly.
A reliable software should make life easier by giving you excellent access to the templates, segmentation options, and analytics required to provide a top-level view of the campaign and how it is doing. In addition, find out if the vendor has any support options if you run into trouble using the software.
Analytics
An email marketing campaign should never be cast in stone, as you must tweak a few things if what you are doing is not working.
A top email newsletter service should let you get a consolidated view of how many emails are getting through to the recipients, which ones are being opened, and those labeled as spam. The deeper the insight, the better it is since you understand where your efforts are paying off and where things are not working.
You will not land a perfect email newsletter service and always align the options available to your business objectives to land the best fit.
Email Marketing Best Practices
Personalize
In an age where customers are spoilt for choice, you have to make them feel valued through personalization. Do not stick to sending generic emails to everyone on an email list, and leverage some personalization features on the tools mentioned above to get ahead of the competition.
Try to send suggestions, content, and offers to customers based on their needs, as this is what will get them to engage and eventually buy. Personalized emails are more likely to be opened since customers feel like you are addressing them and not an extensive list of potential customers.
In addition, humanize your brand and try to connect with the customers. Talk about challenges, obstacles, failures and express gratitude to trigger the emotional cues that drive customer decisions.
Automate
Automation is here to stay and will make your life easier. Today, you have a plethora of automation options to pick from, depending on what you want. If you intend to choose an email marketing tool, find one from the list above, or you can find an all-in-one digital marketing tool that gives a top-level view of how your online campaigns are doing. You have a more demanding job of running a business, and let fantastic software do the job for you.
Give Clear Direction
It is easy to assume that customers know you and what you are all about because they subscribed to receive emails from your company. Remind them briefly what you do before diving down into the details behind the email.
Besides, remember to give a clear direction on what they should do in the email. How can someone convert when the following steps are hidden in a large chunk of text. You might appear too salesy, but always find a way to tell users what they should do.
Test Different Styles
One benefit of using automation tools is getting insights into how customers are reacting to emails from you. Do not be quick to settle on a style and learn to test different ones before picking the best performer. You might think a specific style is good but find that the audience prefers something else. Most of the tools mentioned above offer A/B testing capabilities you can leverage to see which direction works best for your campaign. A/B tests can be done on anything from the headers to the CTAs or even the creative theme.
Be Generous with Incentives
People receive many emails in their inboxes every day, and at times, you must entice them if they are to open and engage with you. When you include an incentive in the subject line, open rates can go up by 50%. However, this does not mean that you must invest all your money in incentives as there is a limit. Customer loyalty is not built by incentives only and strikes the balance between giving offers and enlightening them on industry insights and information they might find helpful.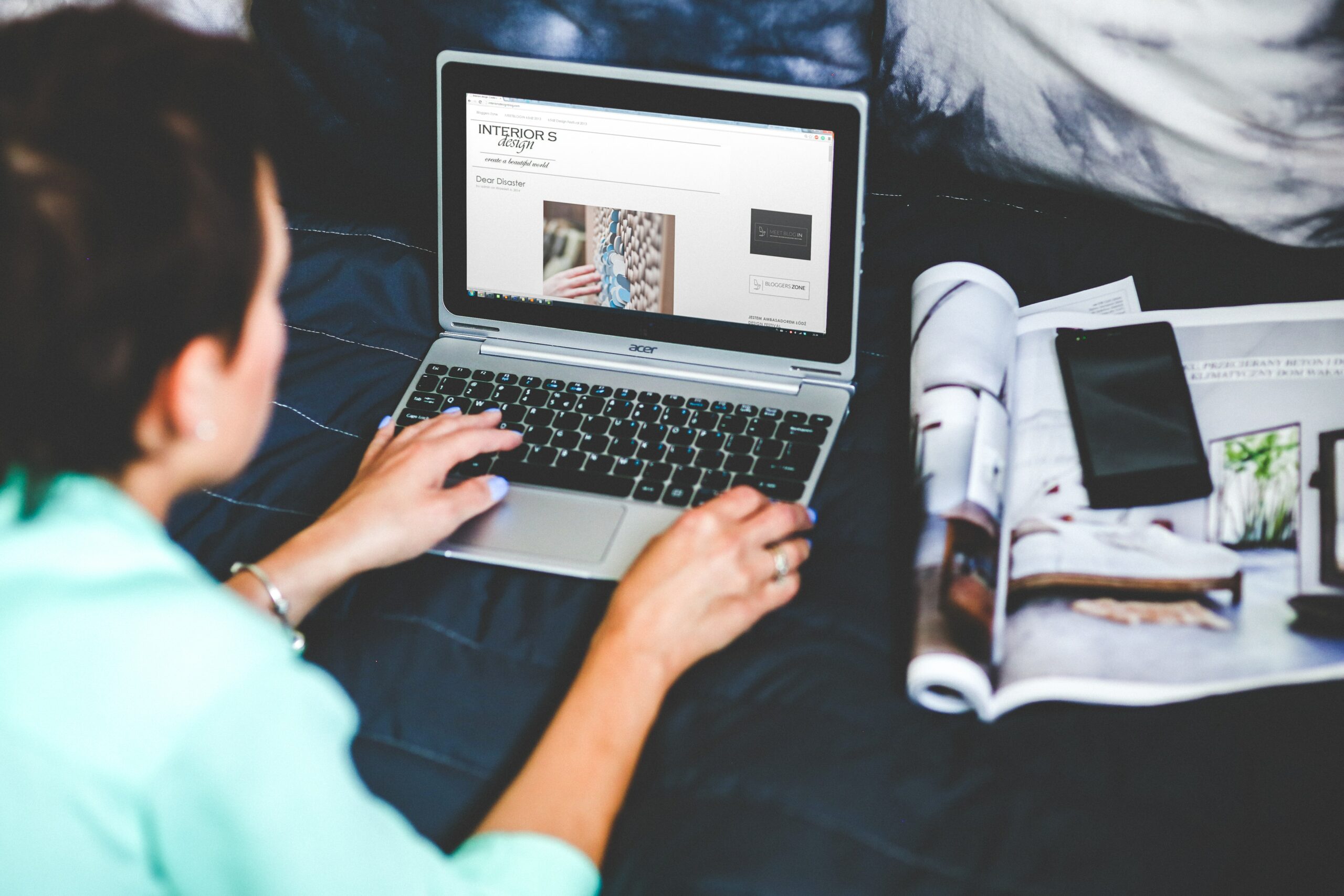 Interface with other Digital Marketing Initiatives
Today, you can get to customers through multiple touchpoints, especially on digital channels, and try to remove the silos between all your initiatives.
Customers have a view of your brand through all the ways they interacted with it, and a lack of synergy can render your efforts futile in email marketing. This way, strive to have global digital marketing goals and a strategy that trickles down all your actions to ensure that everything you do for the good of the customers is consistent regardless of where they interact with your brand.
FAQs
Question: What is the best way to send bulk emails?
Answer: The ideal way to send many emails is through an email list service, several of which have a free option that lets you send up to 3,000 subscribers. Check with your preferred service for the limit that applies to you. If you send a regular email to less than 500 subscribers, an average mailing application can do the job for you.
Question: Is it legal to send mass emails?
Answer: The law in the United States allows you to send unsolicited commercial emails, but you have to comply with specific rules when doing it. Failing to do so can attract very hefty penalties. The regulations you need to follow are;
• Recipients must have a way of opting out of the messages
• Opt-out requests must be honored within ten days
• Senders should not use any misleading subject lines
• Ensure that the From and Reply field accurately represent you and your company
• The company's physical address should be included in the email
Question: Which email marketing software is the best?
Answer: You will come across many impressive ones, but the best depends on what you are looking for. All the software mentioned here have their strengths and weaknesses, and it is all about finding the perfect balance that will help you achieve your objectives.
The Bottom Line on the Top Email Providers for Newsletters
Email marketing is not dead, and it continues to prove an invaluable asset for companies seeking to derive gains in the digital marketing space. A lot has changed in the strategizing and execution phase of these campaigns and be sure to conduct some due diligence before sending out emails to customers.
Think it through, personalize the emails, aim to enrich them with information that will help solve their day-to-day problems as you try to connect to the customers. A well-crafted email marketing campaign can help your business build a solid customer base and scale up operations.