Last Updated on April 25, 2023 by Ewen Finser
We're lucky enough to live in an age where starting an online business is something literally anybody can do.
The Shopify app store is one of the most popular eCommerce platforms around for making business happen online, so it's no surprise that plenty of other tools use integration with it as a selling point.
Specifically with email marketing tools and marketing software, there are so many email marketing apps available for marketing campaigns, and all of them sound so similar. It can be a minefield, even if you have experience in marketing campaigns!
Without further delay, here are my recommendations for the best email marketing app for Shopify based on your business use case…
Top 16 Email Marketing Services for Shopify
This is our top 16 list of the best Shopify email marketing tools ranked:
ActiveCampaign

: Best Overall Automations & CRM
Omnisend: Purpose built & designed for eCommerce
GetResponse: Extensive automations & Webinars
Sendinblue: Most Affordable & Scalable Email Marketing Campaign
ConvertKit: Built for Brand Storytelling & Newsletters
SendX: Best A/B Testing
Constant Contact: Best email deliverability rate
MailerLite: Easiest to Use
Privy: Best Shopify Templates
Drip: Tight Shopify Integrations
Mailchimp: Best Free Version
Campaign Monitor
Mad Mimi
Klaviyo
Mailercloud
Seguno

Here, we'll take a look at some of the top names in email marketing solutions for marketing automation integrating with Shopify.
Best Shopify Email Marketing Software Services
So what are the best email marketing tools and marketing Shopify email apps for Shopify merchants?
ActiveCampaign SCALES
Take the best email automation and mix it with all the best parts of a CRM. Result: ActiveCampaign. While I call it a "lite CRM", AC is no lightweight. I've been with them for years and LOVE the endless integrations and expandability.
Try ActiveCampaign FIRST
We earn a commission if you click this link and make a purchase at no additional cost to you.
The way ActiveCampaign do things is actually very similar to a CRM, but will all of the functionality of an email marketing service with the typical email campaigns you'd expect. ActiveCampaign's userbase grew by 250% in the past year, so they're certainly a company on the rise!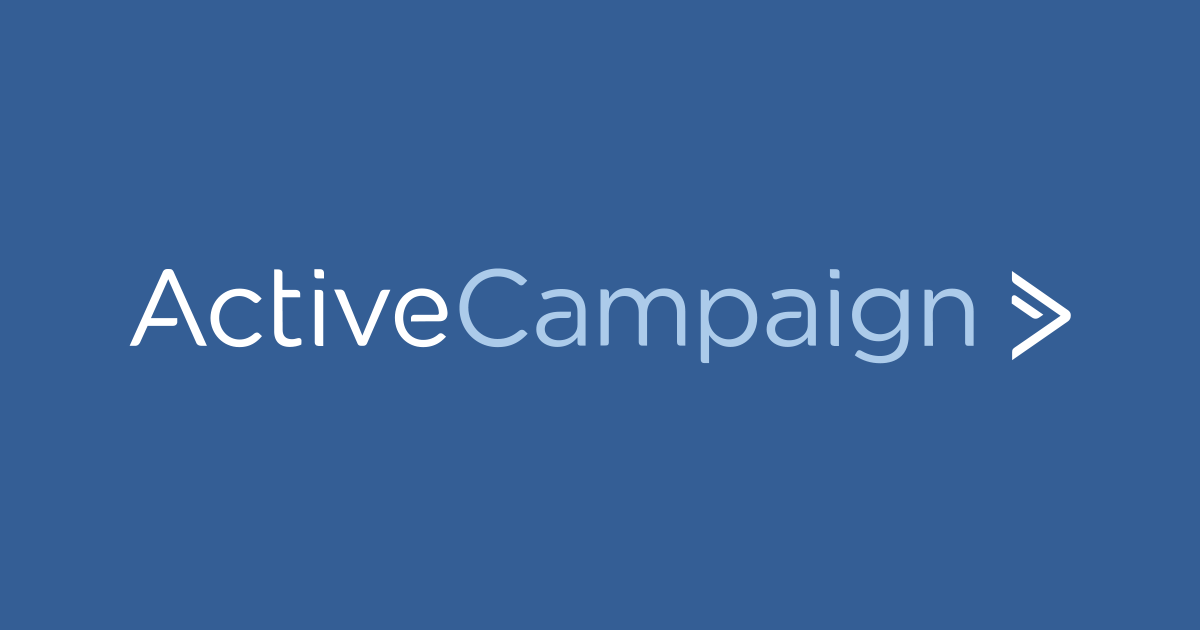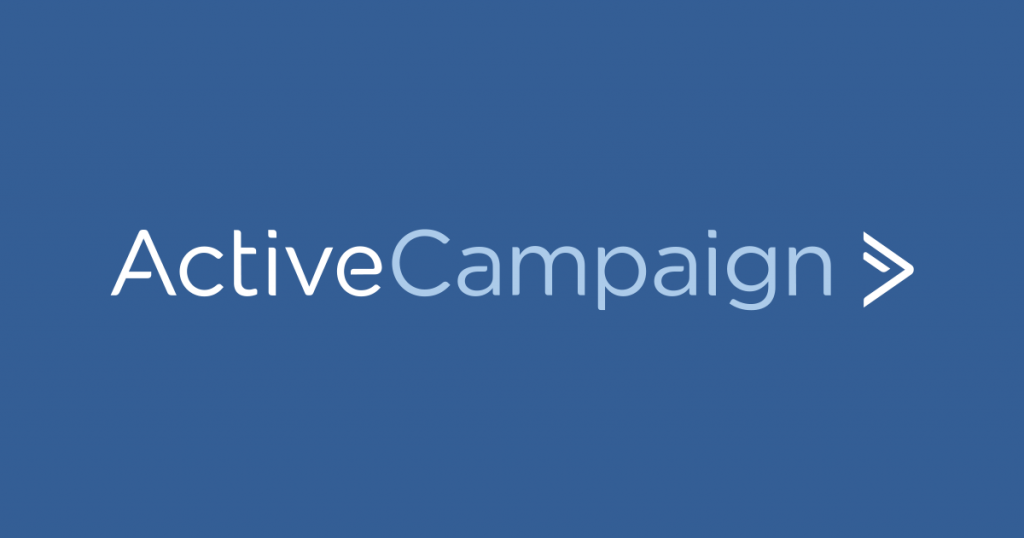 Also like Campaign Monitor, ActiveCampaign have four tiers for their email marketing services, where the lowest price is $9 per month. The key difference is that ActiveCampaign caps the number of subscribers at this price point at 500. But, at the same time, you can send those 500 people and unlimited number of email campaigns.
Outside of that, the pricing is determined on the tier you select, relative to the number of subscribers. As you move up to the tiers, I find the price jumps to be fairly substantial, to the point where I'm not 100% convinced of the value of those jumps (largely depending on if you are fully using the sales and CRM features in your campaigns / online store integration).


You need to be at least on the second tier if you want ActiveCampaign's branding off your emails, and a wider range of customized campaigns.
In terms of usability, ActiveCampaign is perfectly fine, but I'm not sure it's the ideal tool for somebody who's completely new to digital marketing strategy (above and beyond an email marketing strategy). I can't quite put my finger on it, but it does feel like you would need some existing knowledge. It gives the impression that it really is aimed at professionals who have some experience with automated email, and they don't have time for babysitting with their campaigns.
ActiveCampaign also features a robust abandoned cart trigger sequence (triggered cart email based on where they left off) or a welcome email sequence, with 7 different ways to segment your potential customers to return to cart and/or offer additional product recommendations.
If you go as far as ActiveCampaign's top tier, it starts to feel more like a marketing agency, rather than a SaaS. It's common practice for email marketing companies to increase the personal interaction (and personalized emails / targeted emails) with the user, but this feels like another level. They include: design services, an account rep for dedicated customer support, phone support, and an uptime SLA.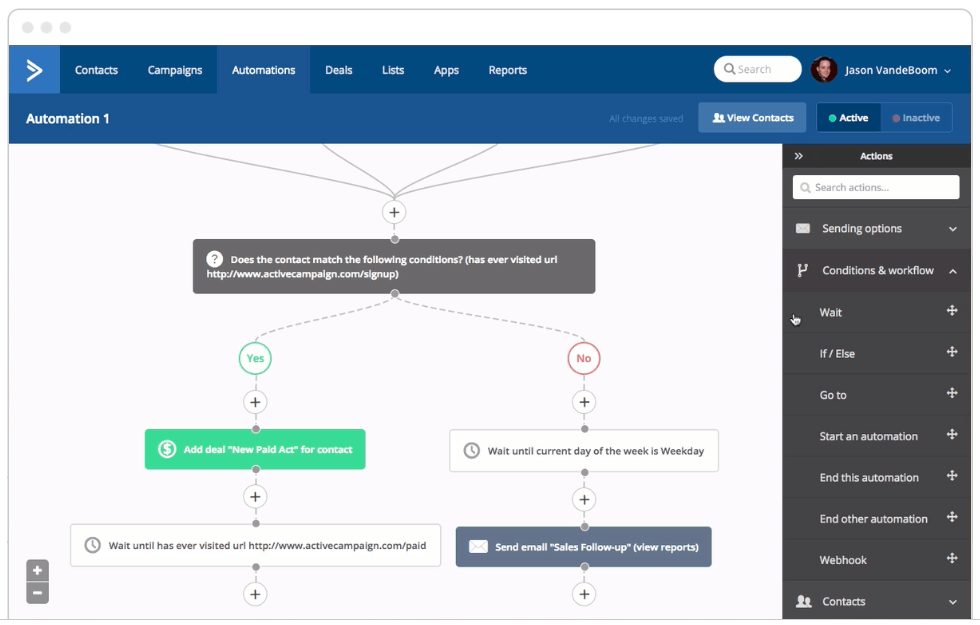 That top tier also includes a thing called "social data," which from what I can make out means they'll tell you the demographic information that you can get for free from Google Analytics and social media. In short, ActiveCampaign is a full scale ecommerce email service, ideal for Shopify email and Shopify stores looking to SCALE.
ActiveCampaign SCALES
Take the best email automation and mix it with all the best parts of a CRM. Result: ActiveCampaign. While I call it a "lite CRM", AC is no lightweight. I've been with them for years and LOVE the endless integrations and expandability.
Try ActiveCampaign FIRST
We earn a commission if you click this link and make a purchase at no additional cost to you.
I feel like ActiveCampaign is more of a full spectrum marketing automation sales tool, rather than just a marketing platform.
Get Started with an ActiveCampaign Free Trial Here
Further Reading:
Omnisend has a very specific use case that makes it perfect for e-commerce sellers (and Shopify email). It's an omnichannel marketing automation platform, built SPECIFICALLY for merchants selling on multiple channels (most brands).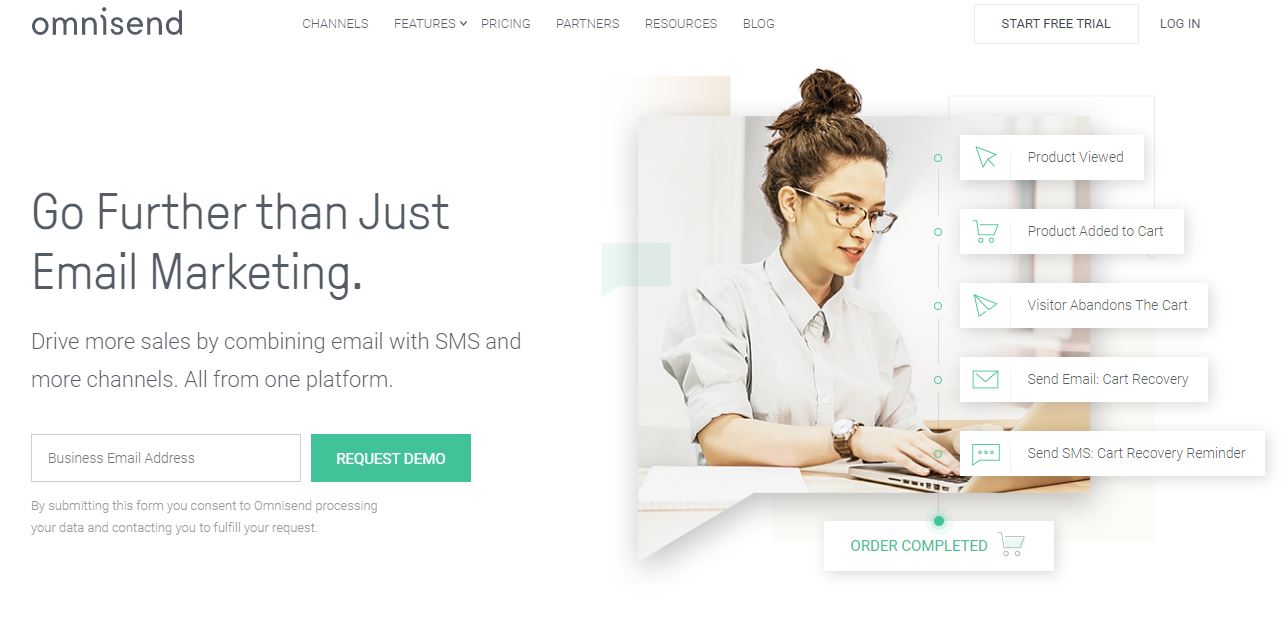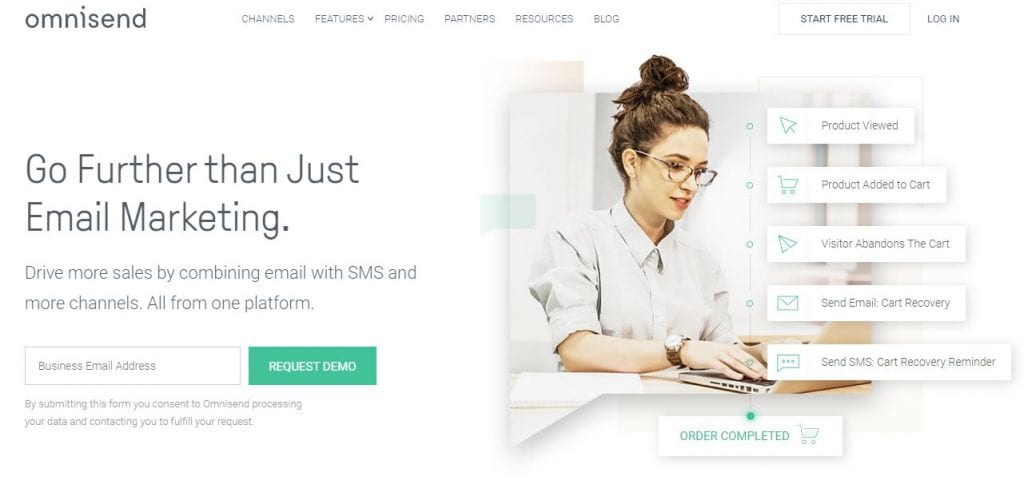 Not only does Omnisend provide elegant email automations (out of the box), it synchronizes all of your channel marketing management under one roof.
No need to log into multiple dashboards and re-create the wheel dozens of times (plus: plenty of amazing integrations to play with).
The ecommerce specific functionality includes automations and email templates for visitors who view your product, add to cart, abandoned cart, cart recovery, and even SMS text alerts for reminders.
Omnisend offers a completely free plan up to 500 emails per month along with an option to start for free for their paid tiers (Standard and Pro).
The Standard Plan kicks off at $16 per month for up to 500 emails a month, with pricing increases based on subscriber count tier.
The Pro Plan starts at $59 per month with unlimited monthly emails.
Further Read: Best Omnisend Pricing Plan Guide.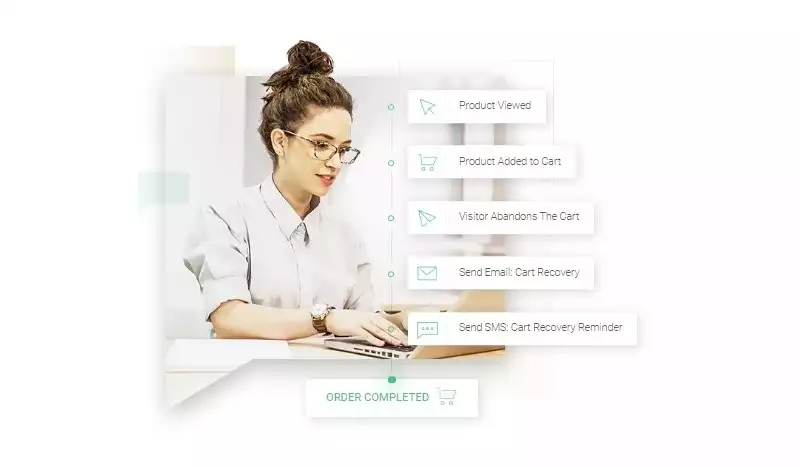 Why Go with Omnisend?
Take the shortcut to revenue growth with Omnisend's easy-to-use platform for ecommerce email marketing, SMS and automation.
Save 10% Off (Audience Exclusive)
We earn a commission if you click this link and make a purchase at no additional cost to you.
Further Reading on Omnisend Email Editor Comparisons:
GetResponse have been around since 1998. They're not the most prominent email marketing solution, so that implies they've just been quietly working away, building the business.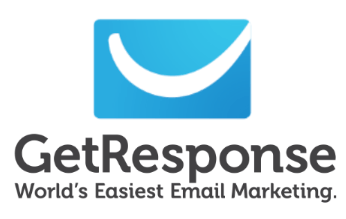 GetResponse are rocking four tiers of pricing. The lowest option is $15 per month for up to 1,000 subscribers. I think that's a very reasonable price. Of course, for that price, it doesn't let you do very much, but it'll certainly get you introduced to how to "do" email marketing.
Things certainly kick up a notch on the next tier up, which introduces one of the most curious features we'll see throughout all the products here, and that's a webinar function. I find it a very strange thing to include, but I see the benefit for certain niche organizations.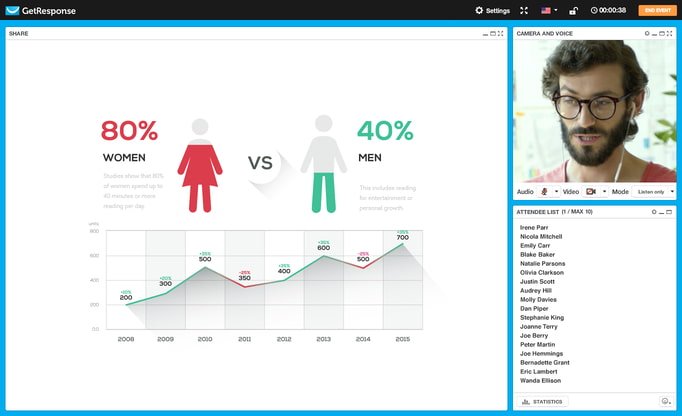 For example, if you're selling a specific product and need to provide a demonstration, or if you're offering some kind of a service and you want to offer some training. This second tier will allow you to deliver webinars for up to 100 people, a number that increases with the more expensive tiers.
Apart from that, GetResponse offers pretty much the usual slew of features: segmentation, automation, tracking (click-through rate). I always feel as if GetResponse wishes it was a CRM system, as if it was designed like a CRM, and then stripped of most of the functionality to focus on email marketing campaigns. And that's perfectly cool.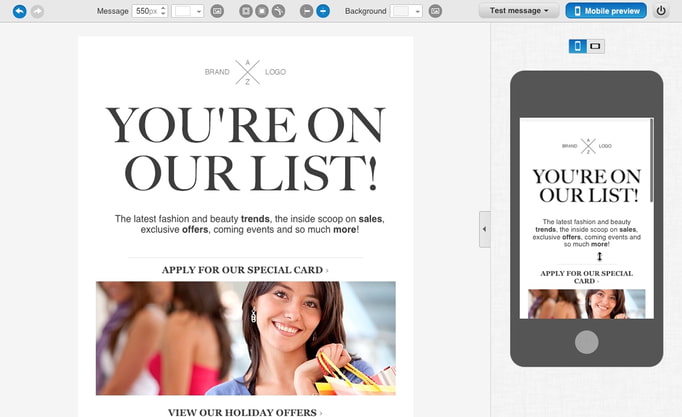 In terms of usability, GetResponse is super-easy to use. It's the kind of program where it's difficult to actually make a mistake. The layout is clear, and it'll double-check decisions you make.
You can check out the actual Shopify + GetResponse integration page here for more info.
A negative point for myself in particular, is that the analytics GetResponse provides simply aren't that deep. I'm a nosey marketer, and I like to know as much as possible about my audience. That's how I know what content to create for them.
Check Out the GetResponse Pricing Tiers Here
Further Reading:
Our Pick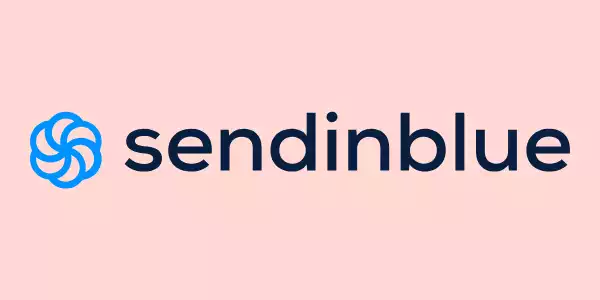 I Personally Prefer Sendinblue
You might not have heard about Sendinblue, but you SHOULD. It has the big box API tools of a SendGrid, the sales automation of an ActiveCampaign, but the user-friendliness of a ConvertKit. Plus, it's relatively cheap in comparison to each.
Try Sendinblue Here
Save 50% for Black Friday!
We earn a commission if you click this link and make a purchase at no additional cost to you.
SendInBlue is a relative newcomer, but there is lots to like when it comes to integrating with Shopify e-commerce platforms and campaigns.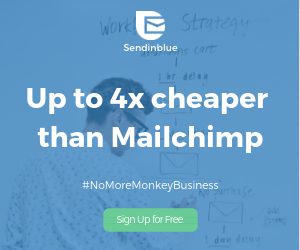 There are many things to like. The automation workflow is modern and features all of the triggers and logic found in most other modern email service providers. BUT, the best feature is the Shopify plugin and an extensive integration guide.
You can get started for FREE here (up to 300 emails per day free plan) and the basic paid LITE plan starts at $25/month for up to 40,000 emails per month. I really actually like this "volume based" approach to email marketing versus paying for subscribers (many of whom become dormant).
The SendInBlue app platform also features robust SMS marketing plans for a great 1-2 punch if you need to message customers directly as well as send emails.
I love how they separate out the different types of marketing campaigns from high-level educational funnels to more transactional emails with built-in marketing tools (templated follow-up emails, abandoned cart emails, etc…). SendInBlue is quickly becoming one of our favorite new ecommerce email tools!
Further Reading:
ConvertKit only started in 2015, so it's still quite a baby as these things go. Don't underestimate this startup just because it's young – as an email marketing tool and storytelling app (vs straight marketing app), they absolutely have it together, and know what they're doing.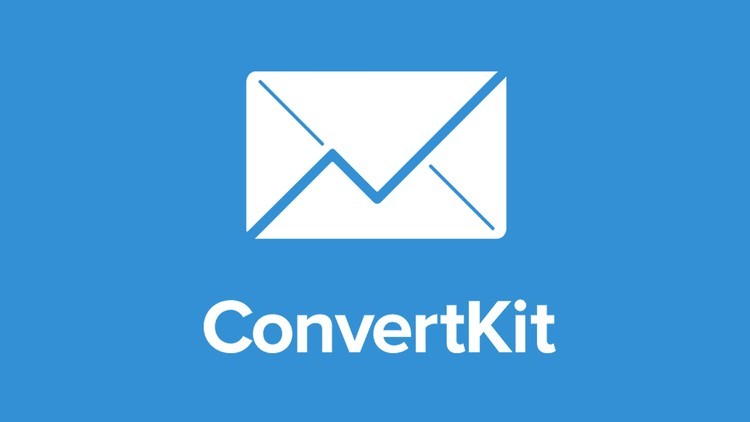 So how does a fledgling email marketing company distinguish itself from so many competitors? Well, ConvertKit are very focused on a particular market for their product, and that's professional bloggers. It's a good idea.
The top bloggers aren't making money from advertising revenue alone, and may well need to sell stuff to make a living. An email platform focused on helping them with that is sure to appeal.
This focus on storytelling CAN be remarkably effective for small businesses as a marketing app. So don't be turned off if you aren't a traditional blogger. ConvertKit is relevant for e-commerce business use cases as well.
In terms of pricing, an important distinction of ConvertKit compared to other email marketing apps on our listicle is that they offer the exact same features across all four of their tiers – that includes Shopify integration. The only thing that makes the price go up is the number of subscribers you want to contact. I have a feeling that might bother some people, but clearly not enough people to stop them running a great product.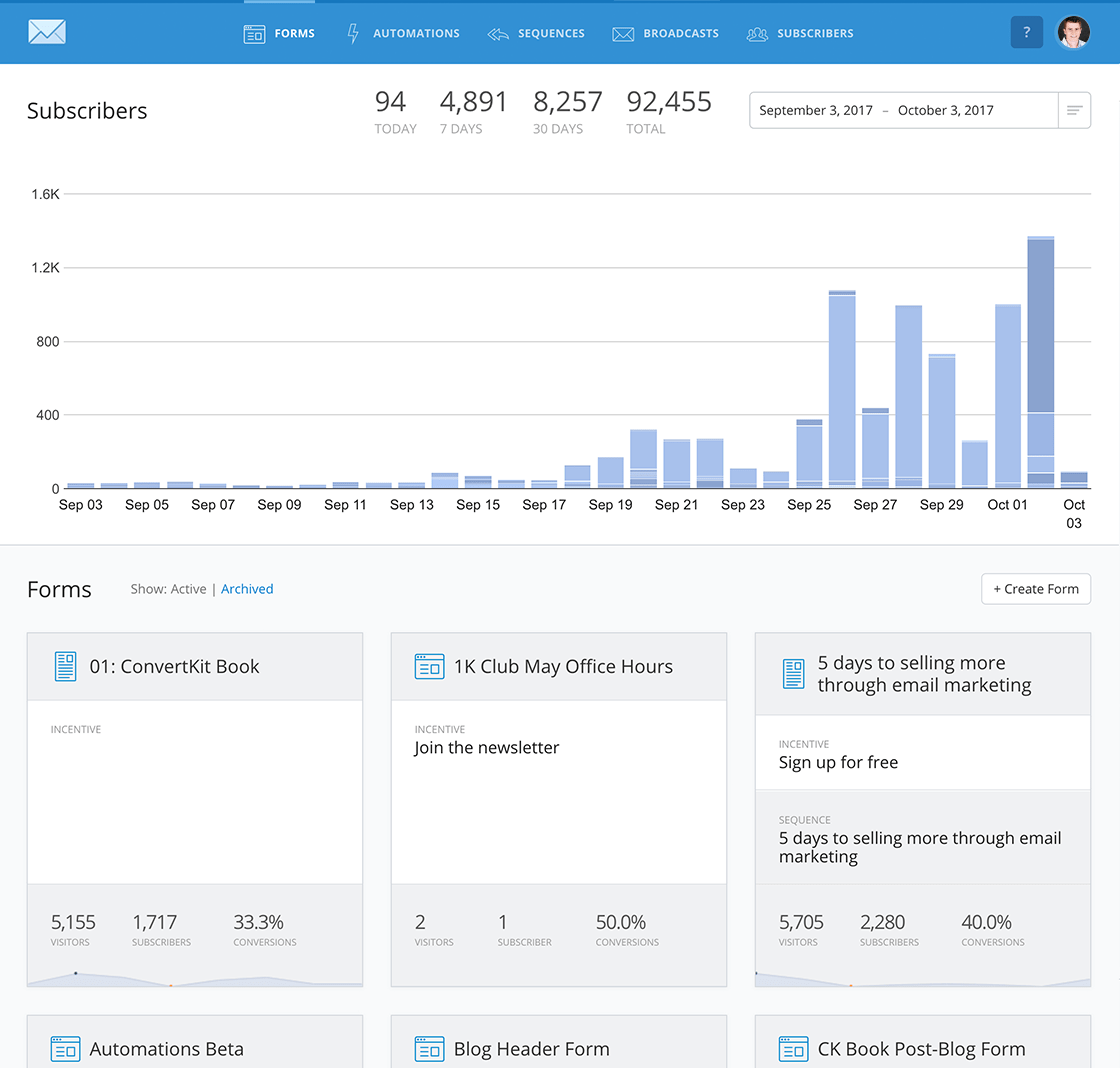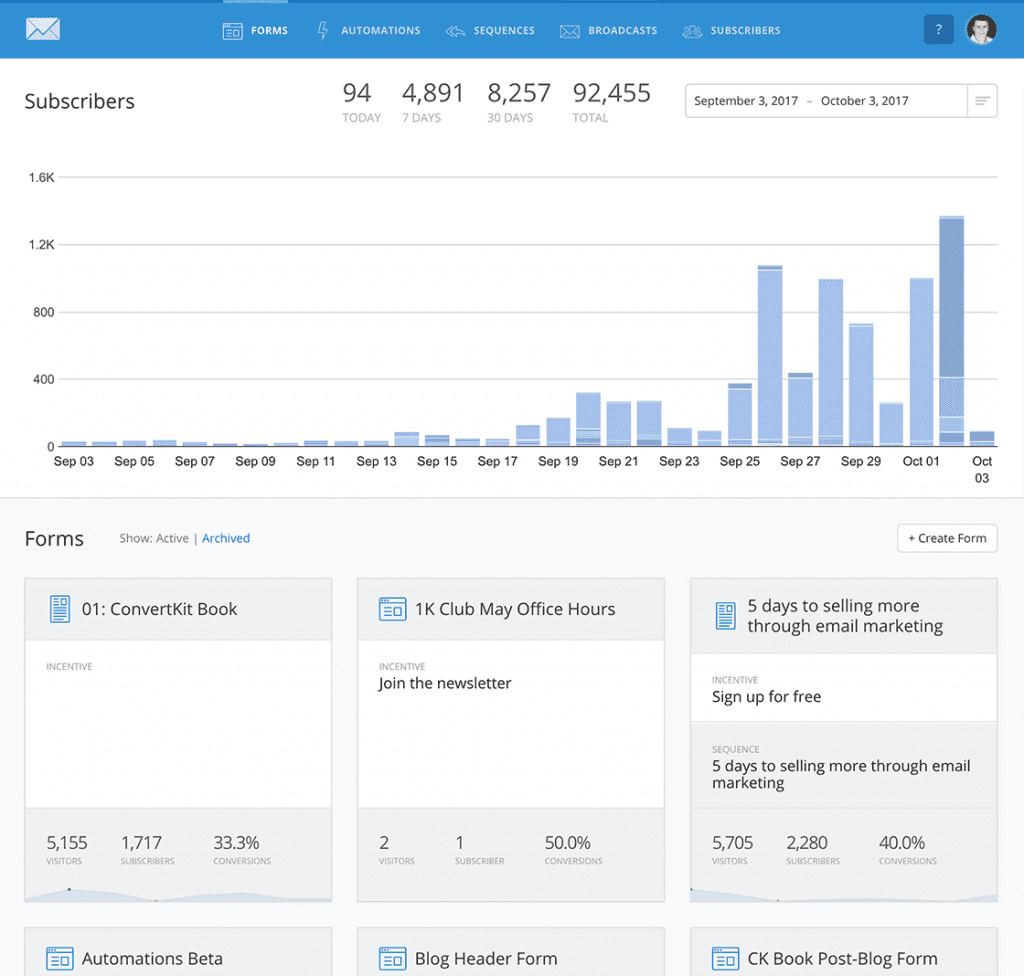 The minor exception to that pricing system is the top tier, and it's not so much as an additional feature, but more of a service.
If you have more than 7,500 subscribers on your list, they'll offer you a migration concierge service to help you move from your existing email marketing platform to ConvertKit. I think that's a nice touch.
While ConvertKit doesn't have any ongoing free service in their pricing structure, you can try it free for 14 days.
As it's aimed at bloggers, whose passion is to write and create a blog post regularly, in contrast to other more robust marketing automation tools.
ConvertKit have cleverly kept their service as free from technical stuff as they could (drag-and-drop builders, etc…), meaning you'll be hard pressed to find something easier to use, down to the point of it having a WordPress plugin to manage the integration and opt-in forms.
Try Out ConvertKit for Shopify
Interested in Deeper Guides? We've covered a LOT on ConvertKit over the years…
SendX is probably NOT a name you have heard of before. That's because it's a relative newcomer to the automated emails space. What it lacks in track record, it makes up for in functionality!
SendX doesn't automate emails alone. The automation capabilities extend to its forms, pop-ups, and landing pages too.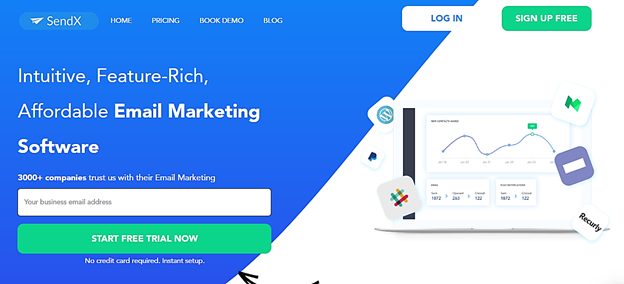 Focusing entirely on email marketing, SendX eliminates all the complications that its omnichannel competitors often come with. This is specifically helpful as it relates to their shopify integration. You can easily and seamlessly run personalized email campaigns with their SendX integration, as well as a growing list of other integration partners and API feeds.
Other hot functionality includes built-in A/B testing capability, Opt-Send delvierability booster, built-in heatmap tracking, and tight integration with chatbots (or live chat) and in-app experiences.
Check out the latest SendX Pricing Plans & Promos here
Further Reading:
One of the single biggest reasons to consider Constant Contact for your Shopify store is EMAIL DELIVERABILITY. Put simply, Constant Contact consistently ranks among the best email marketing tools for deliverability, year after year.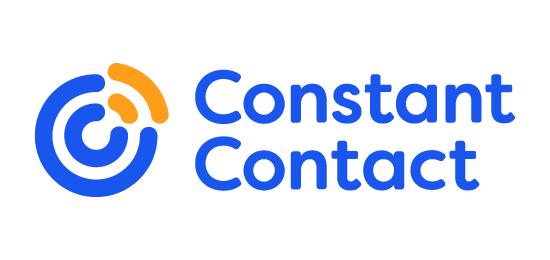 Constant Contact isn't necessarily a NEW name in the email marketing space. Up until a few years ago they were actually a bit monochrome in terms of features. That's all changed recently…
Constant Contact has seriously upgraded their drag-and-drop email builder and offer an extensive library of pre-built email templates to pull from. Otherwise ConstantContact is great for event based marketing and split testing (build in functionality).
Check out the eCommerce features Here
Further Reading:
MailerLite is very approachable (easy to use) and quite cost effective as Shopify marketing solution. MailerLite is a web-based email marketing service that principally targets bloggers, freelancers, plus small to medium-sized businesses.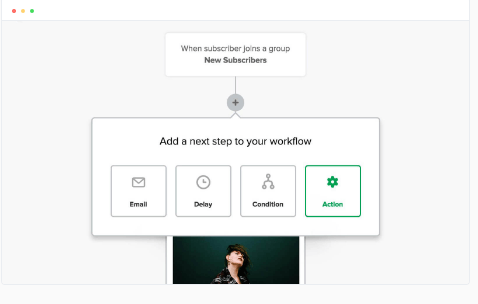 Advantages for MailerLite include a dead-simple drag and drop email automation builder, built-in photo editing capabilities, and transparent pricing.
MailerLite also stands out in that they offer an entirely FREE plan for up to 1000 subscribers or 12,000 email sends (whicher is higher).
Check Out MailerLite's Pricing Plans Here
Further Reading:
Privy is an excellent starter option for the busy store owner who doesn't have time to master email marketing (or dedicate a team member), but wants an above average playbook of templates to implement.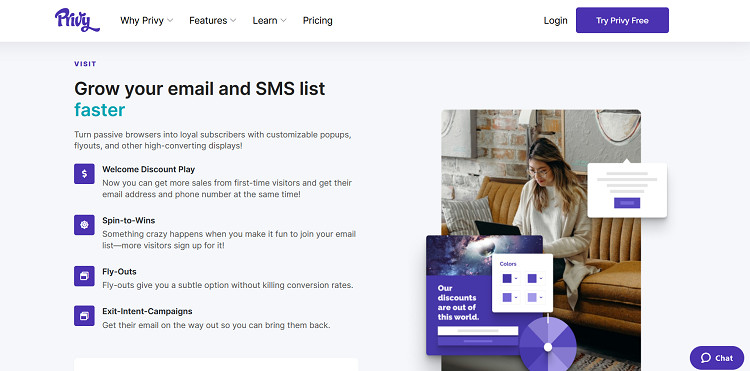 Privy feels right in the wheelhouse for ecommerce store owners and specifically for Shopify (consistently one of the top email marketing apps).
The templates are easy to implement and the dashboard navigation makes it pretty easy to establish the basics like exit-intent, abandoned cart, welcome sequences, and the spin-to-wins.
In other words, Privy makes you look pretty good with minimal effort. It may not have the advanced features or customization potential of an ActiveCampaign or Omnisend, but it gets the job done for a relatively affordable price.
You can get started with Privy for free here, but only up to 100 subscribers (but unlimited email sends). Then it's
$15/month: Up to 250 subs
$30/month: Up to 2,000 subs
$45/month: Up to 3,000 subs
$60/month: Up to 4,000 subs
$75/month: Up to 5,000 subs
Further Reading:
Drip only started in 2013, but I'm surprised the name was available. In case you're not au fait with the email marketing buzzwords yet, a drip email campaign is essentially email sequences that have been set to be delivered upon certain action undertaken by a prospective customer.
Their first couple of years were so impressive, in 2016, they were bought by Leadpages, one of the top landing page creation tools for marketing campaigns.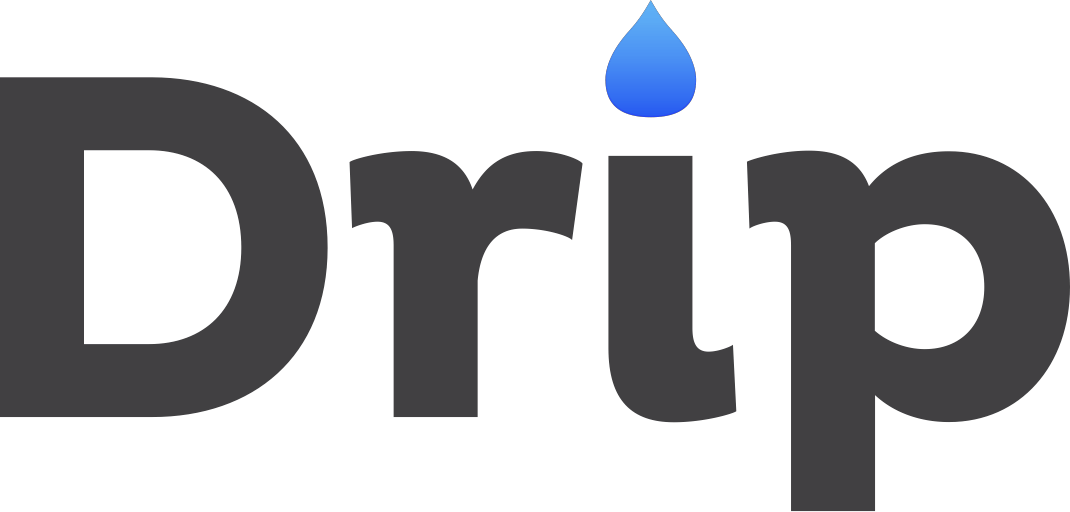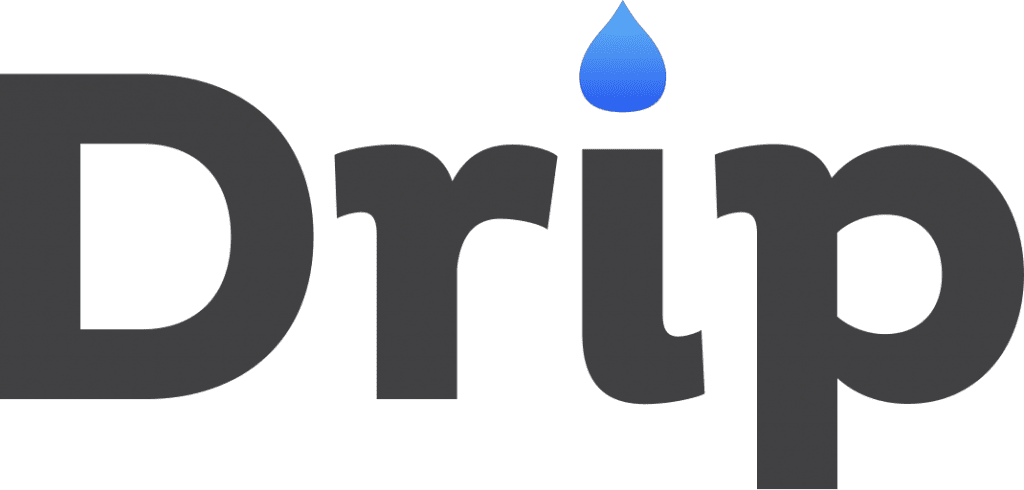 Probably the most distinctive aspect of the Drip marketing app compared to others on this list, is its pricing structure. It still has a tiered system, but only two tiers: free plan and premium. In saying that, the price of the premium tier varies depending on how many contacts you have, which I guess makes it similar to ConvertKit. The prices look like this based on email list size:
| | |
| --- | --- |
| 101 – 2,500 contacts | |
| 2,501 – 5,000 contacts | |
| 5,001 – 12,500 contacts | |
Selling on Shopify?
Man, it took me a LONG time time actually find an email service that fully integrated with Shopify the way I wanted. Now that Mailchimp has split with Shopify, it's even MORE clear. Go with Drip all the way!
See Drip + Shopify Integration
We earn a commission if you click this link and make a purchase at no additional cost to you.
In terms of the actual marketing platform functionality difference between the free and premium tiers, well, firstly, the free version app will only let you contact 100 people. That probably makes it OK for doing some initial testing internally, but it's unlikely that it's practical for a busy business. The only other difference I can make out is that the free version will include Drip's app branding.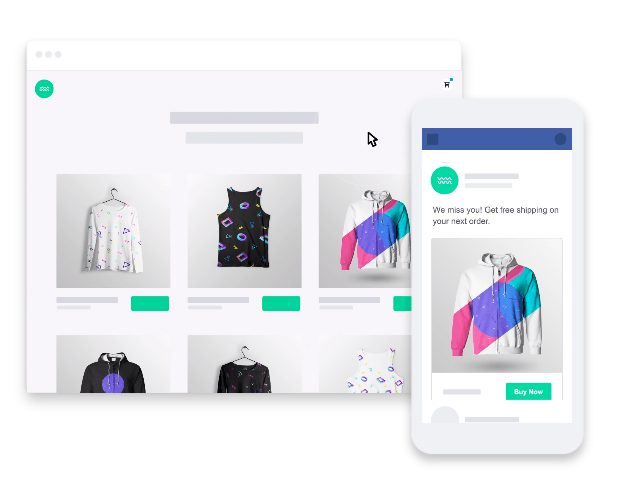 Drip puts social media integration front and center of their selling points, because that's ever so sexy. That's cool – you're reading this article because you're looking for a solution that integrates with Shopify (and many other ecomemrce partners), so integrating it with your social media selling with Drip means you'll be keeping the main digital marketing channels together.
Like Campaign Monitor, Drip offers the time zone delivery feature that I love.
Check Out the Drip + Shopify Integration Here
Further Reading:
UPDATE: Shopify famously has had some issues with Shopify due to THIS major breakup announced in March 2019!! This is why I had to move the Mailchimp email marketing service further down the list as a true Shopify email app.
As with all entries on this listicle, MailChimp works with a tiered pricing system, where they offer an increasing amount of features for every extra amount of money you give them. Unlike all the others though, MailChimp's lowest tier is entirely free. That in itself is one of the main reasons why it's such a popular platform.

I'm forever preaching that you get what you pay for, in anything at all that you part with money for, so does that mean that an email platform that doesn't cost anything will be terrible? The answer is no, and for something that's free, it's more than enough to get somebody started in the world of email marketing.
Of course a free thing has limitations. With MailChimp, that limitation is that you can only contact up to 2,000 subscribers, with a maximum of 12,000 emails per month. That's fine if you have less than 2,000 email addresses on your list.
In terms of functionality, it'll be skin and bones. You'll have some email template options to create your email, it'll still carry MailChimp's branding, and the analytics will be minimal (limited real-time reporting).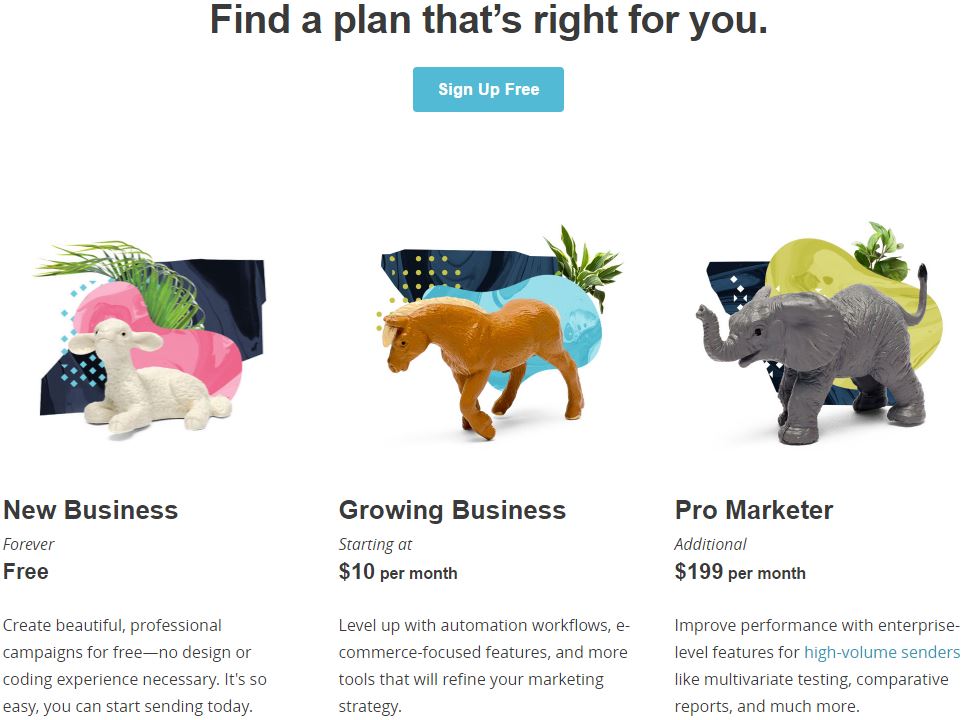 Moving up to the next tier, and for as little as $25 per month, you'll be able to remove MailChimp's branding from you marketing emails, start some automation, and what we need here: integrate it with Shopify. You'll also be able to integrate it with Google Analytics and their analysis tool to keep your data analysis sharp.
The top tier of MailChimp is something I'd only recommend if you have a dedicated email marketing, or at least general marketing person. It costs $199 on top of whatever you pay for your second tier. It predominantly gives you even deeper customer data stuff, but it's to the depth that will only be of value if you have somebody onboard who can interpret it into business actions.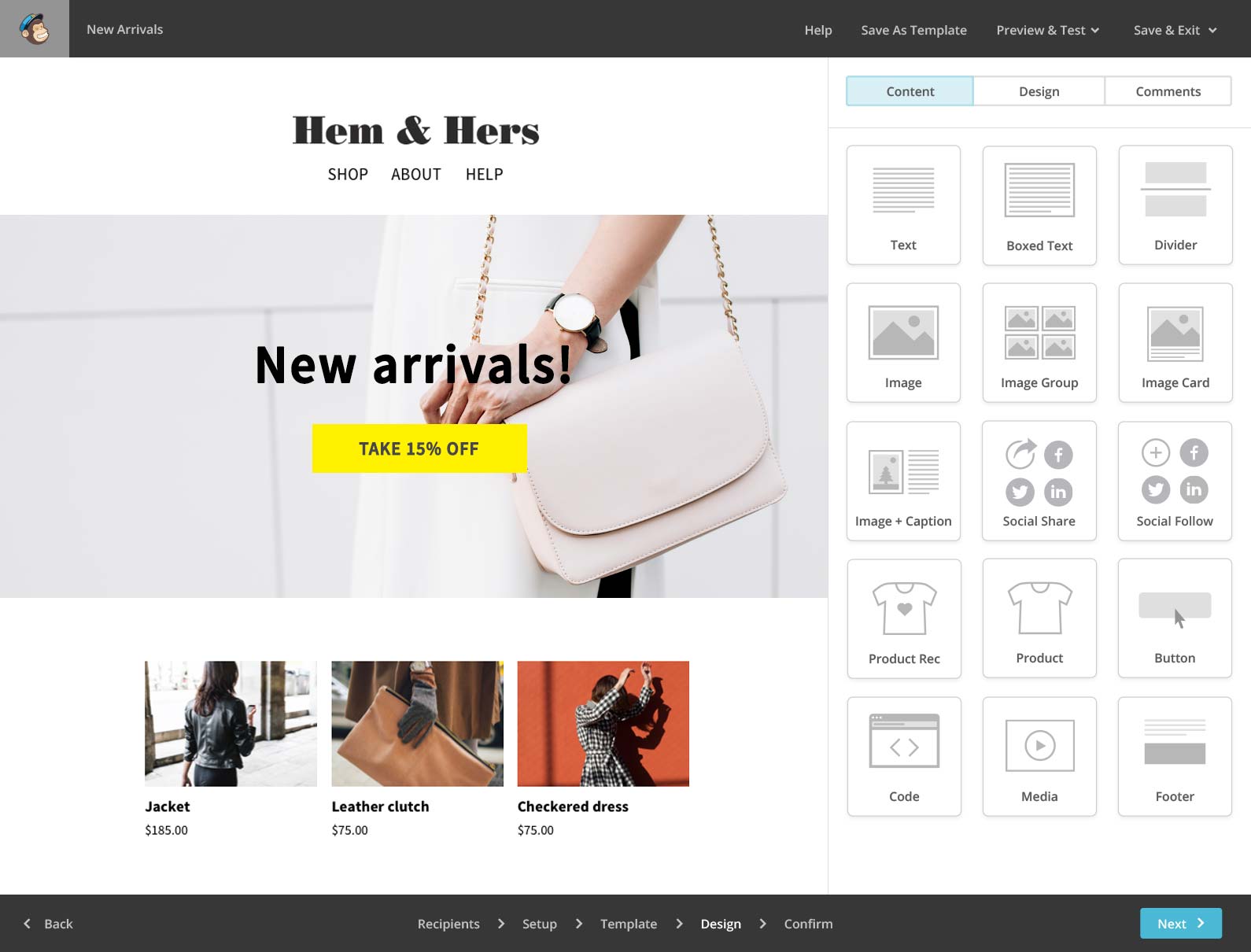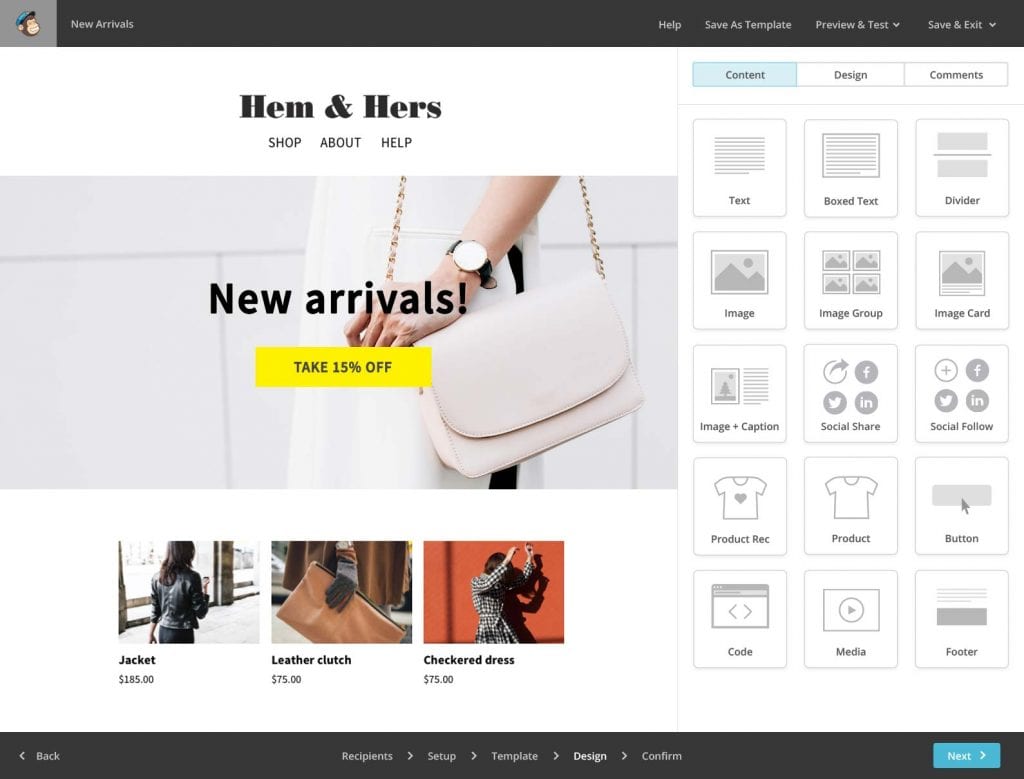 Further Reading:
Like GetResponse, Campaign Monitor are a well-established company, who seem to have been quietly and solidly working on a customer base, whether for new or existing customer lists. Campaign Monitor's clients include Disney, Coca-Cola and BuzzFeed – those are brands who won't risk substandard email marketing!

Campaign Monitor have a four-tier pricing system, with incremental features. None of the tiers have any limited on the number of subscribers you can have with them, but their initial tier has a limited of 2,500 emails per month to you to send. If you want to email your subscribers once per week, that means you couldn't have more than 625 subscribers.
That doesn't sound like much, but if you're at the ground floor of a business venture, it only costs $9 per month. Obviously you won't get anything too fancy for $9 per month, and this really is bare bones email marketing, but, it does have more of a professional feel than other entry-level products.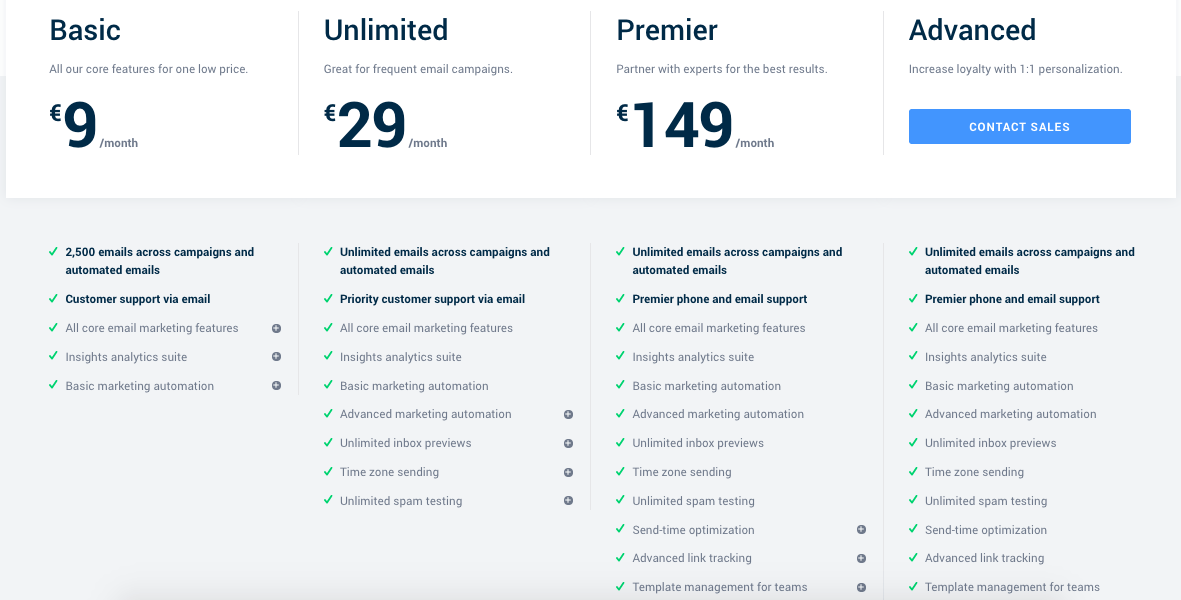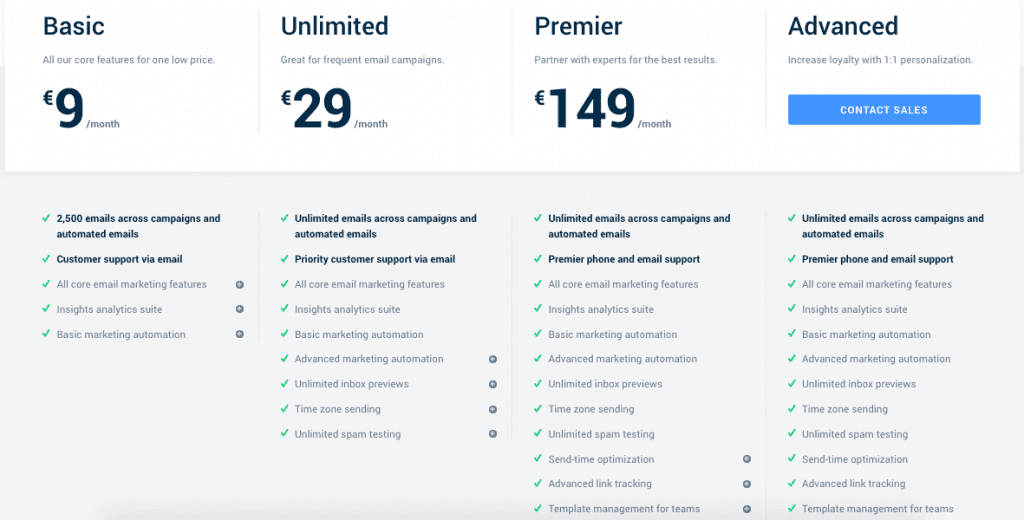 All tiers include some level of automation, and these increase as you go up. At the second tier, you'll get access to inbox previews, which is a nice feature. One of my favorite things that I like to see in email marketing though is time zone delivery. It's actually somewhat of a rarity.
What it means is that your subscribers will receive the email at the same time, regardless of time zone. For example, if you set an email to be delivered at 8pm, it'll be delivered at 8pm in New York or 8pm in Dublin: it depends where the subscriber is.
Campaign Monitor is incredibly simple and intuitive to use, but if you find yourself struggling, they have plenty of support available, at increasing level as you go through the tiers, starting with basic email support at the first tier, right up to one-on-one support at the top tier.
Further Read:
Mad Mimi is an email platform that Shopify themselves tout for using with their system as a preferred email marketing app. It's owned by GoDaddy, and I can't work out if their mentions by Shopify are from an overlapping business interest somewhere.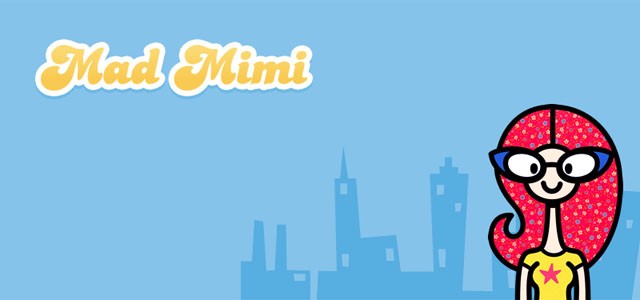 Like Drip, it has a free version where you can send to up to 100 subscribers. And, like Drip and ConvertKit, it has a set number of features across the rest of its pricing options, where the price increase is relative only to the number of subscribers. These start at $10 per month for up to 500 subscribers.
The weird thing I found when investigating Mad Mimi, is that it seems so focused on selling itself based on price, the amount of additional features to standard emailing gets hidden away.
And it comes with an astounding number of additional features! It feels like it's taken some of the main features of the other products on this list and just made them casually available for all their price points.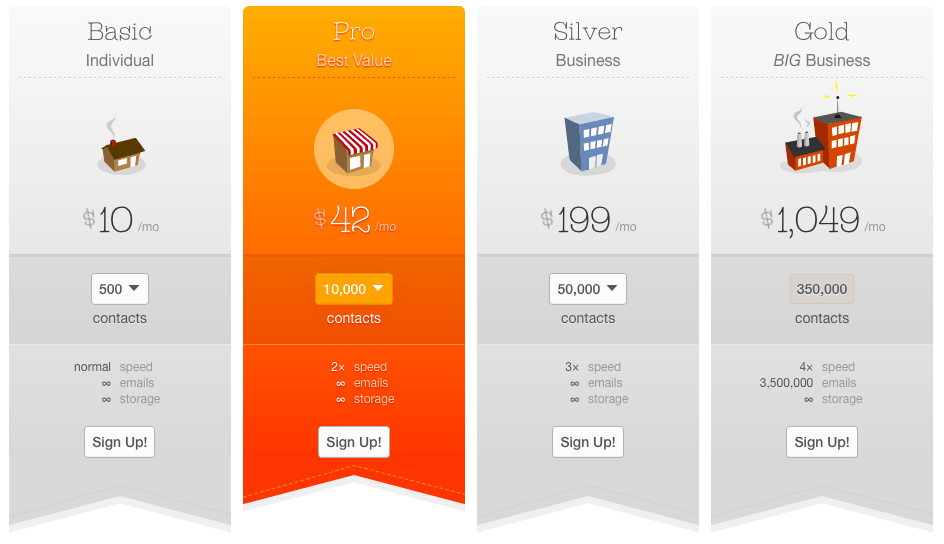 The main ones are:
Web forms to get email addresses to send to
Integration with Facebook and Instagram so you can create a form there that will also sign people up
Integration with Google Analytics, Etsy, SurveyMonkey, and Salesforce
Those are just the tip of the iceberg.
I find the interface similar to MailChimp, in that it's cartoonish. I'm not sure I like that. I think it's fine to start with, but feels condescending after a while. Starting email marketing with the Mad Mimi email marketing platform is OK, but if you were to start integrating all the features, it would get time-consuming, and you would need somebody who's very clear about what they're doing.
Honorable Mentions: Best Email Marketing for Shopify
The following email marketing services and email automation platforms aren't covered in depth, but deserve a shout out for getting on our radar (and may move up this year as we re-evaluate)
Aweber: Was awful for a while as it only offered a basic email newsletter, but realized they were on the wrong track and have almost completely changed Aweber campaigns and automations (for the better). I definitely LOVE the shear volume of email templates available out of the box for customization.
Klaviyo: Klaviyo is wired for ecommerce from the start, with some great Shopify integrations. However, it's also among the priciest options out there (which is why we don't fully endorse it in the list above).
Mailercloud: This is a newer entrant on the market. I love the features they offer, including a great Shopify integration (via it's Shopify email marketing app), but it's short on track record. I'll be watching this one to see if it merits inclusion on the full list above.
Seguno: This one recently popped on my radar as an email service provider dedicated to Shopify exclusively. I'm still playing with it and it's rough around (some) edges, but I really like the pop up tools, native shopify store crafted email builder, and unlimited emails pricing. It's still early, but Seguno could soon vie for formal inclusion in my best Shopify app list.
Final Send: What's the Best Email Marketing for Shopify?
Depending on what type of campaigns you are sending, there are a variety of answers for Shopify ecommerce (as this article shows).
Most marketing platform apps worth their salt WILL have some sort of integration with your online store, but here's my bottom line recommendation:
Easiest Out of the Box Integration: The easiest to integrate in my experience has to be GetResponse here. This is why it's our top pick. Relatively simple to use and get 80% of the results you want for sending emails out of the box.
Purpose built for eCommerce: Many brands have broad funnels, but for Shopify-platform centric brands, it's hard to beat Omnisend here. Easy to use than an ActiveCampaign, with focused functionality and templates for Shopify selling.
Rapidly Growing Shopify Stores: As you scale, the importance of end-to-end marketing automation and CRM-style management becomes increasingly important. This is why for most growing stores with multiple SKUs, I recommend trying ActiveCampaign here first. It scales well, has all the cart abandonment sequences you need, and isn't crazy expensive.
Just Launched or Pre-Launch Shopify Stores: Where budget is constrained – often in the early stages of an e-commerce store – the ideal VALUE combination of marketing automation with a focus on transactional ecommerce campaigns, all at a fair price, is definitely Sendinblue here.
ActiveCampaign SCALES
Take the best email automation and mix it with all the best parts of a CRM. Result: ActiveCampaign. While I call it a "lite CRM", AC is no lightweight. I've been with them for years and LOVE the endless integrations and expandability.
Try ActiveCampaign FIRST
We earn a commission if you click this link and make a purchase at no additional cost to you.
Further Reading on the Best Email Marketing App Options & Related Shopify Store Owner Tools: