Last Updated on April 22, 2023 by Ewen Finser
Research by Statista forecasts that Americans will spend an estimated $7.4 trillion by 2022 buying products online. Undoubtedly, the e-commerce industry is growing fast, and it's not hard to see why.
We've all heard of businesses running successful online stores, but what about the platform that powers these businesses? Shopify vs WordPress are among the leaders in this space, offering intuitive systems for small businesses to create and launch e-commerce stores.
However, these platforms vary significantly in many aspects, and comparing them on various metrics can help decide between the two. This article takes you through the dimensions in which these platforms differ to help you make an informed decision.
Bottom Line Up Front
The main difference between Shopify vs WordPress is that Shopify is a fully-functional e-commerce platform with ready-to-use features. In contrast, WordPress is a stand-alone content management system suitable for a wide variety of websites.
While both are web-based, Shopify offers hosted software as a service, whereas WordPress is an open-source, downloadable software.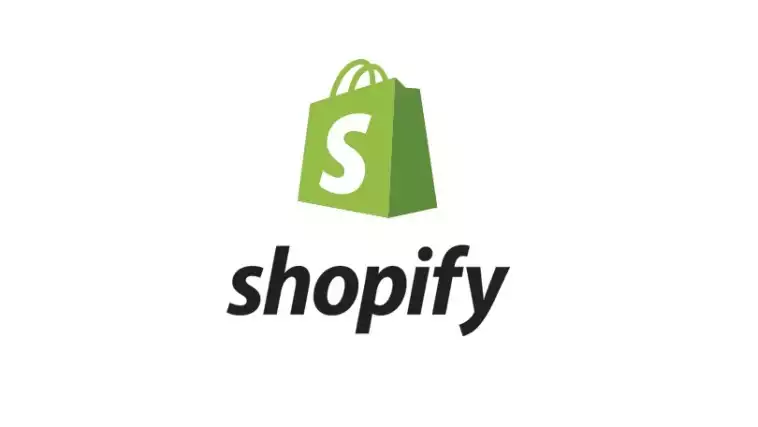 Why Shopify Wins
There are PLENTY of ecom platforms out there. Only one has a true NETWORK effect that can catapult your growth. Shopify has thousands of developers building apps and a robust ecosystem of integrations. This cannot be ignored. #ShopifyWins
Try Shopify First
We earn a commission if you click this link and make a purchase at no additional cost to you.
Main Differences Between Shopify vs WordPress
The main differences between Shopify vs WordPress are:
Shopify is a fully-featured platform that anyone can use, from beginners to developers, whereas Merchants require some coding knowledge to use WordPress

Shopify is solely an e-commerce platform, whereas WordPress is an open-source CMS based on PHP and MySQL.

With Shopify, you are provided with a subdomain of the host's website, whereas you need to pay for a domain and web hosting when using WordPress.

The Shopify support is available 24/7 with live chat and email, whereas WordPress lacks direct support but has a community of users willing to help.

Shopify is better for online stores, whereas WordPress offers better content management capabilities, allowing bloggers to easily post articles and keep their site up-to-date.
Shopify is an e-commerce platform that lets you create an online store to sell your products and services. The platform comes with various built-in tools to simplify the process, for example, integrations with shipping carriers and automated tax calculations.
Shopify's graphic user interface (GUI) driven setup makes it easy to get started without technical knowledge. No additional coding is necessary to use this online store website builder. In addition, you'll have access to a wide range of third-party apps that expand Shopify's capabilities.
Shopify boasts point of sale (POS) capabilities allowing users to accept in-person payments with a card reader. Notably, the point-of-sale solution comes with inventory management tools for physical stores. These tools enable merchants to track stock levels, orders, and customer purchases.
Shopify Pros
Highly customizable

Easy to use

You don't need to know code to build a store

Extensive third-party apps available

POS integration for in-person payments and inventory management

Lots of credible themes to use

SEO optimization is top-notch

It's a fully hosted platform

Smartphone friendly

Affordable pricing
Shopify Cons
Changing a theme means reformatting your content

Merchants have to pay an extra fee after deducting the transaction costs unless they use

Shopify's payment gateway

.
WordPress Overview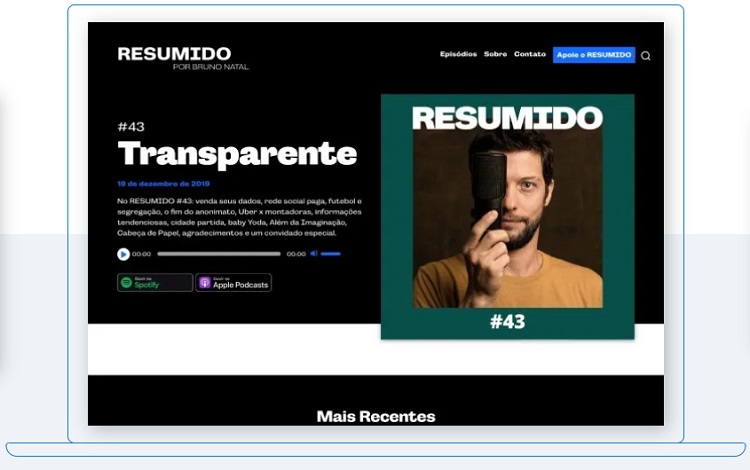 WordPress is an open-source CMS that lets users build websites. This tool comes with thousands of themes and plugins, allowing users to customize a website to their will. Most notable is WordPress' e-commerce capabilities with solutions such as WooCommerce and Ecwid.
WordPress wasn't always an e-commerce platform. In recent years, the tool's e-commerce features have come into their own. Take, for instance, WooCommerce powers nearly 28% of all online stores with products from more than 5 million merchants globally.
WordPress is a flexible and highly customizable platform. It provides a user-friendly GUI and a simple HTML/CSS editor to layout a website. However, novice users can sometimes find WordPress a little overwhelming due to the many plugins and themes.
WordPress has a thriving online community with many support forums and an active wiki. It also comes with intuitive documentation, constantly updated to reflect best practices for building websites.
WordPress Pros
Features numerous template options

A wide variety of themes exist for individual needs

An extensive plugin directory allows users to customize their site easily

Comprehensive online documentation and community

The self-hosted solution ensures full control over the website

WordPress is SEO friendly
WordPress Cons
Users need technical expertise to set up a WordPress website from scratch

WordPress needs constant maintenance and updates

Not explicitly built for e-commerce, so creating an online store can take time

Require regular updates to keep your site secure
Shopify vs WordPress Compared: Differences Explained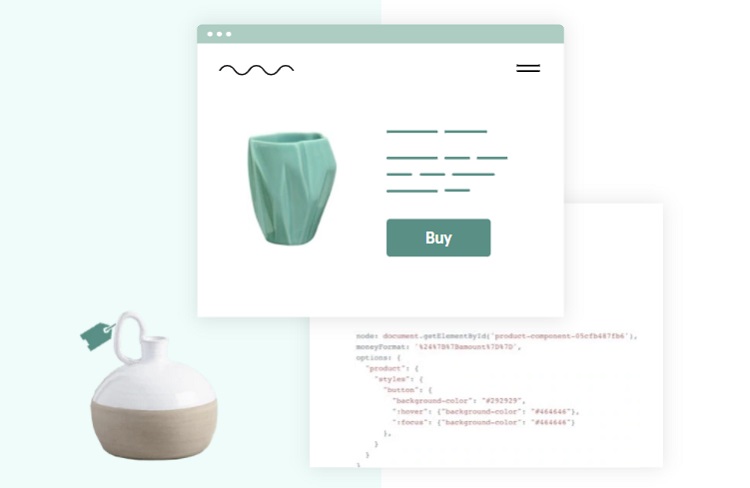 When looking for an e-commerce platform, certain features make one solution more suitable than the other. Shopify vs WordPress are similar in many ways, but there are apparent differences between the two platforms.
Let's take a closer look at some of these differences:
1. Ease of Use
User interface (UI) is a vital feature to consider when deciding between Shopify vs WordPress. Shopify's intuitive GUIs are easy to get started with, whether you're using a computer or mobile device. You won't need to code anything for your store, nor will you have to use any complicated tools.
WordPress isn't as intuitive. Novice users can sometimes find it challenging to set up and even harder to maintain a website built on the platform. Furthermore, WordPress plugins and themes come with varying user interfaces (UIs), so you may not be able to apply the same UI across your entire site.
Verdict: While WordPress has come a long way in recent years, Shopify takes the cake when it comes to ease of use.
2. Templates and Themes
In an e-commerce platform, choosing a suitable theme for your store is crucial. Shopify comes with ten free themes and about 70 paid themes that users can apply to their online store. There are also third-party themes available from the Shopify theme library.
Shopify themes are clean and modern, using bold colors for headlines with plenty of whitespaces. These themes support responsive web design (RWD) with mobile-first smartphone functionality. Shopify also features a theme editor to customize any theme's colors, fonts, and layout.
WordPress boasts over 8,000 themes from the official directory, about half of which support e-commerce functionalities. WordPress themes range in color, layout, and style but may require some tweaking and coding to get them up and running.
Verdict: While WordPress has a much more extensive library of themes, Shopify's features make their theme selection easy for users to find the right look for their store.
3. Search Engine Optimization (SEO) Friendliness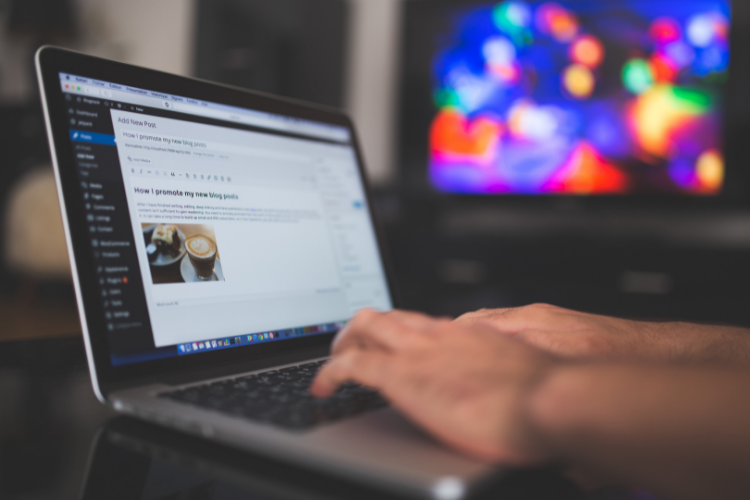 Organic search is responsible for 53% of trackable internet traffic. An e-commerce platform that supports SEO is crucial for merchants that want to build a brand and generate sales. The better you rank, the more traffic your site will receive.
Shopify is SEO and semantic markup-friendly. It provides a site map (required for Google indexing) and is coded in relevant HTML with easy links. The platform follows SEO best practices like customizable metadata, URL slugs, and sitemaps.
Users can edit their site's metadata directly when optimizing Shopify SEO, which makes it easy to keep up with the latest SEO practices. Shopify also provides access to Google Analytics (GA), a powerful tool that helps users measure and improve their site's performance.
WordPress is also SEO and semantic markup-friendly. The platform supports schema (rich snippets) and can secure titles and meta descriptions. WordPress users can enable canonical URLs, add keywords to pages, and optimize their site's speed for better indexing.
However, merchants have to install SEO plugins such as Yoast SEO to build on to the existing WordPress SEO features. Users can perform advanced XML sitemaps and page and content optimizations through the Yoast SEO plugin.
Verdict: Shopify has a slight advantage over WordPress in SEO, but both platforms are excellent choices for building SEO-friendly online stores.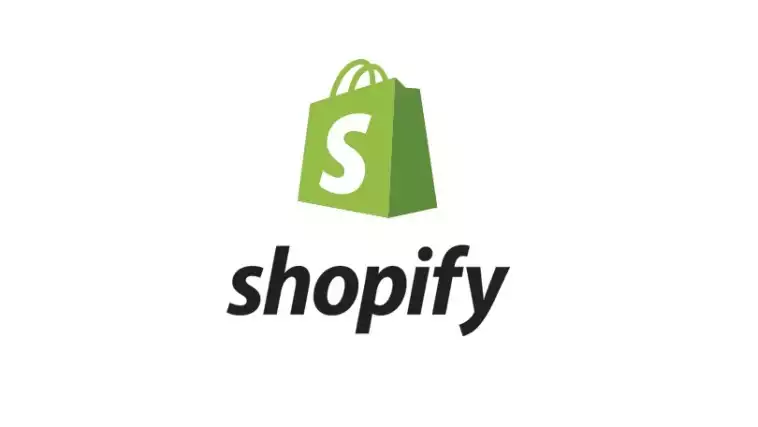 Why Shopify Wins
There are PLENTY of ecom platforms out there. Only one has a true NETWORK effect that can catapult your growth. Shopify has thousands of developers building apps and a robust ecosystem of integrations. This cannot be ignored. #ShopifyWins
Try Shopify First
We earn a commission if you click this link and make a purchase at no additional cost to you.
4. Marketing Tools and Features
Marketing your e-commerce site isn't easy. Merchants need tools to make it easier to create buzz around their brand and connect with their customers.
Shopify has amazing marketing tools and features. SEO aside, it also comes with abandoned cart recovery, site search analytics, and reporting. Shopify users can easily integrate their social media platforms through Shopify's app store and email list subscribers to keep track of customer behavior.
Going the extra mile with your marketing endeavors will require that you invest in third-party tools. You can use automation software like Zapier to connect multiple programs, but you'll need to pay to unlock the best features.
WordPress has a more extensive list of marketing tools and features. Third-party integration is easy through plugins, but you'll have to pay for premium features. Plugins such as MailChimp allow merchants to automate newsletter marketing, while popular social media plugins connect with multiple platforms.
Integrating Twitter, Facebook, Pinterest, and Instagram is easy with WordPress. Some plugins even allow you to add Instagram shoppable tags for increased sales.
Verdict: WordPress is a clear winner for marketing. Merchants have access to more tools and features with the platform.
5. Payment Gateways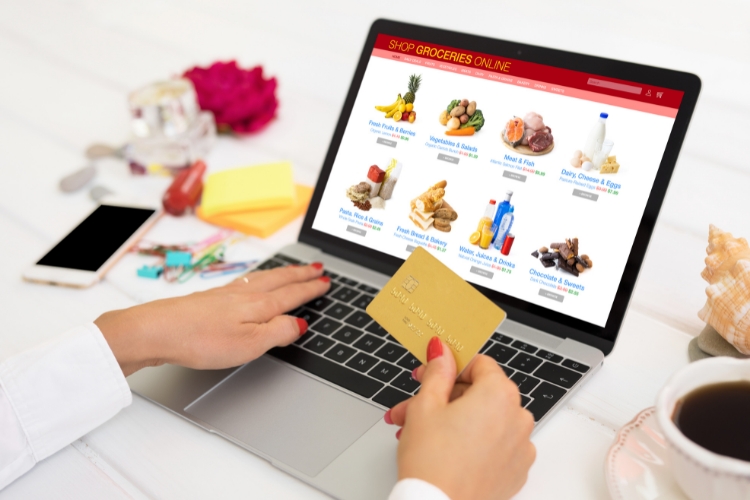 E-commerce would be useless if you couldn't accept payments from your customers. Shopify vs WordPress both come with a handful of payment gateways.
Shopify offers more than 100 payment gateways alongside its own Shopify Payments, a secure and reliable payment method used by the platform's most popular stores. Merchants can also accept Apple Pay and PayPal through Shopify, with instant checkouts.
WordPress e-commerce plugins come with a wide range of payment gateways. Popular plugins like WooCommerce and Ecwid include more than 75 payment processors, including PayPal and Apple Pay. Transaction fees for these platforms may vary anywhere between 0.5% to 2%.
Verdict: Both platforms offer comprehensive payment options, but Shopify is more straightforward.
6. Pricing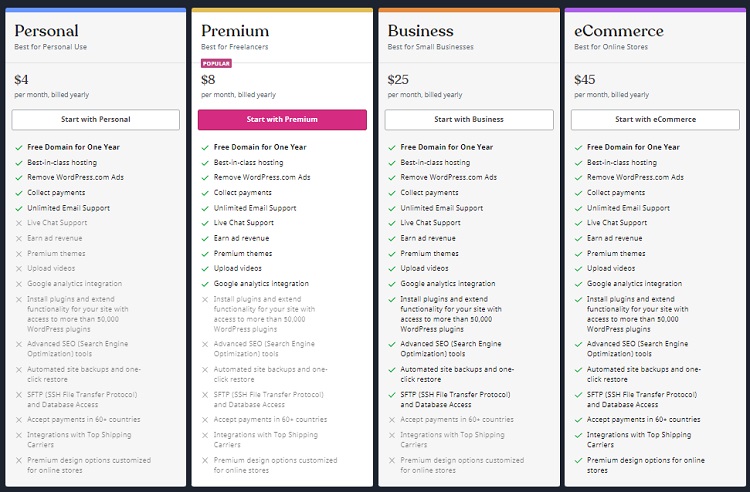 The overall cost of setting up an e-commerce store depends on the platform's features and factors like web hosting, domain registration, and SSL certificates. Opting for additional plugins and features may incur additional charges.
Shopify Pricing
Shopify has three pricing plans
Basic: $29/month

Shopify: $79/month

Advanced: $299/month
Shopify offers a 14-day free trial and a 20% discount if you take a more extended contract. The best plan to choose is the $79/month Shopify plan, which gives you access to all the platform's necessary features. Note that prices may change depending on your contract terms.
WordPress Pricing
WordPress is free to download and use. Don't get excited, though; it's more of a platform than an e-commerce store. You have to pay for hosting and a domain name with different companies.
WordPress e-commerce site hosting may cost anywhere between $5 to $100. If you don't have the technical know-how of creating an e-commerce site, the tutorials and documentation may cost you up to $50. Paid themes and plugins may increase the price to upwards of $500.
On the brighter side, most WordPress e-commerce plugins are free to use. However, others have free plans and unlimited access to their premium features. For instance, Ecwid Unlimited costs $99/month.
7. Customer Support
Customer support is as vital as the platform itself is. The best e-commerce platforms offer outstanding support services, live chat, email contact numbers for quick assistance, and extensive FAQ sections.
No e-commerce platform offers better support than Shopify. It has an extensive guide and tutorials section, as well as a 24/7 live chat service to help you resolve issues in real-time. The platform also offers email support for customers with complicated issues.
WordPress has some excellent support documentation and tutorials. The user community is very active and responsive. Online forums allow you to access expert advice, but the platform lacks a real-time, live chat service.
We can argue that WordPress is a free platform, and it's highly technical. So you can't expect world-class support.
Verdict: Shopify wins this round with its superior customer support.
Other Platforms to Consider for E-commerce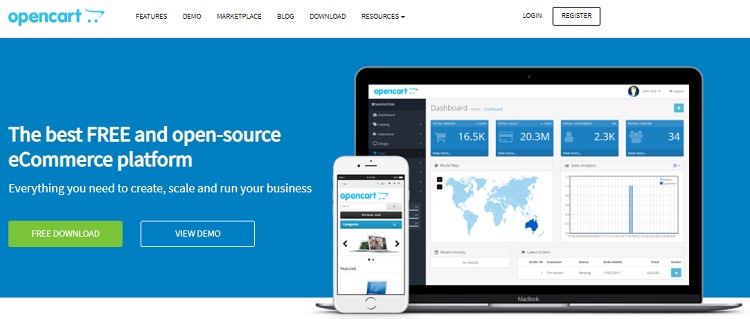 If the above platforms don't suit your requirements, there are several other options out there worth exploring.
Wix

BigCommerce

Volusion

Squarespace

Magento

OpenCart
FAQs
Question: What is the Difference Between WordPress vs Shopify?
Answer: The main difference between the two platforms is that Shopify offers a full-fledged e-commerce solution. At the same time, WordPress needs a Plugin such as WooCommerce or other related services to create an e-commerce site.
You don't need any coding knowledge to use Shopify; however, you have to learn about WordPress before starting your e-commerce store.
Question: Which is Best, Shopify or WordPress?
Answer: WordPress is an excellent platform for blogging and creating content-based websites, but not so great for e-commerce stores. Shopify offers all the necessary features to run a successful online store, but it doesn't provide exciting features to express your creativity with blog posts.
Question: Is it Good to Use WordPress for e-Commerce?
Answer: Using WordPress for e-commerce is an excellent idea. It offers a wide range of plugins to set up your e-commerce store, and you can choose from a variety of themes.
However, it doesn't have a full-fledged e-commerce solution like Shopify. Creating an e-commerce site with WordPress takes a good deal of technical knowledge and expertise.
Shopify vs WordPress: Conclusion
WordPress is a free platform with an incredible user community to help resolve issues. However, you have to spend hours learning about WordPress before creating your site.
On the other hand, Shopify offers all the necessary features to set up an e-commerce store without any previous technical knowledge or expertise. It also has fantastic customer support services that quickly address any concerns or issues.
From the above Shopify vs WordPress comparison; I recommend Shopify as the best e-commerce platform. The only drawback – you have to pay a monthly fee to use the platform. If you don't mind shelling out some money, Shopify offers all the necessary features to run a successful e-commerce store.
As your small business scales, you can upgrade to Shopify Plus and get more features to improve your online store.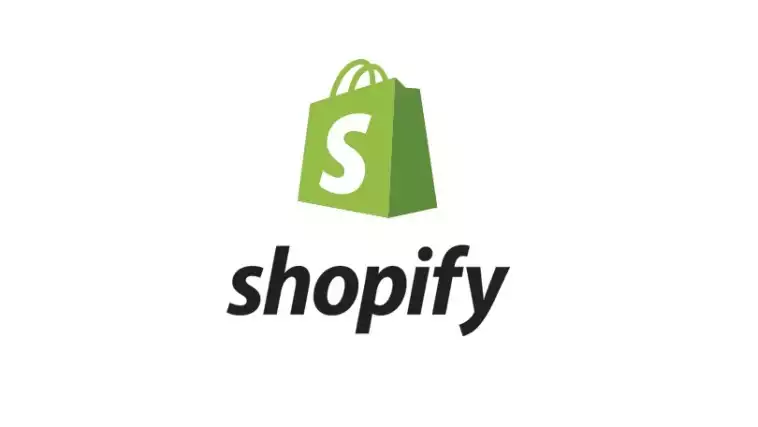 Why Shopify Wins
There are PLENTY of ecom platforms out there. Only one has a true NETWORK effect that can catapult your growth. Shopify has thousands of developers building apps and a robust ecosystem of integrations. This cannot be ignored. #ShopifyWins
Try Shopify First
We earn a commission if you click this link and make a purchase at no additional cost to you.