Last Updated on April 21, 2023 by Ewen Finser
Elementor is a WordPress page builder that's a free, easy way for both amateurs and developers to design WordPress websites. With the free Elementor download, you'll get access to multiple customizations and design features, no coding needed.
Websites created with Elementor look high quality and professional, and without spending what you'd normally pay for someone to create a website for you. There are also plenty of upgrade options if you want even more out of the service.
The Elementor page builder can be used with WordPress themes so that you can get the most customization and style options possible. Even as you change themes, you'll still be able to retain your designs. In order to choose the best WordPress theme to use along with Elementor, you have to first understand exactly what Elementor does.
In this article, we're going to explain to you what the Elementor theme builder is used for and the main differences between themes and templates.
Then, we'll go over the 7 best WordPress themes to use with Elementor, followed by a list of other Elementor WordPress theme options worth looking at.
Elementor Overview
When designing any type of custom post or page on WordPress, including blog posts, homepages, landing pages, portfolios and product listings, Elementor will give you total control of the layout.
Layout Customization Options
Column and Content Position
Move a column to the top, middle or bottom of a section, or make it stretch so it covers the whole section. You also have control over where the content is positioned within the column.
Column Gap
Change gaps between columns to give the page more blank space or to fit in more content.
Padding and Margin Setting
Set the padding and margins for columns, sections and Elementor widgets.
Resize Columns
Change the size of the columns by dragging the corners to adjust the height or width. You can add more columns to a row, too.
Section Width and Height
WordPress pages don't have to be over-simplified and generic if that's not your style or brand. Elementor has sections to change your page architecture and get a high level design that's usually only reserved for expensive, custom sites.
Custom Widgets
Change the button color of widgets and control spacing. Add WordPress widgets and third party plugins (WordPress plugin) easily by dragging and dropping them.
More Features
Border and background settings.
Color palettes to maintain consistent branding across your pages.
More than 800 Google Fonts to choose from.
Option to save templates for reuse with Elementor Pro (premium Elementor)
Over 400 icons that you can customize to better suit your style.
Responsive design and previews of what your site will look like on a specific device.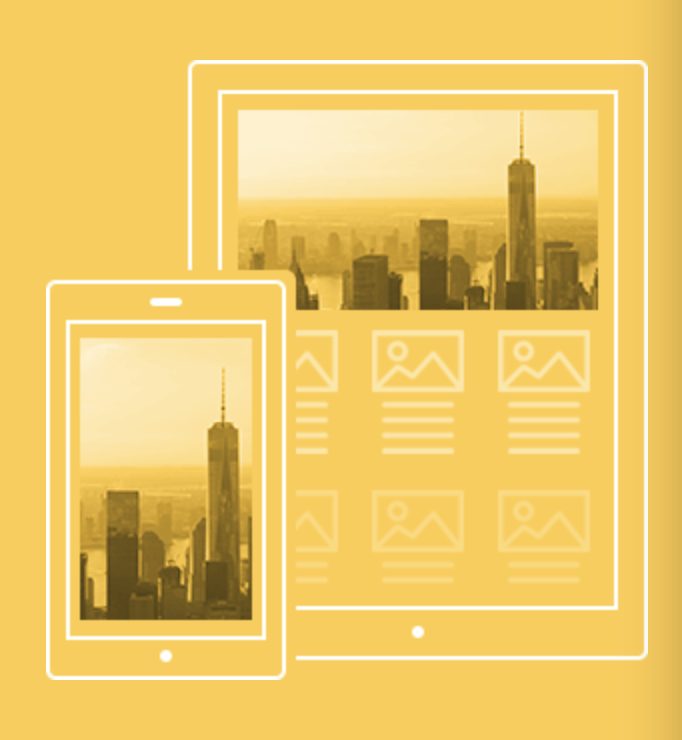 If you're a developer, there are even more ways to tweak your Elementor site.
WordPress Themes vs Templates
If you search for WordPress themes, it's possible you'll see results for templates and assume they're the same thing. There's a big difference between themes and templates, though, and you wouldn't want to spend time searching for templates when you don't even have a theme yet.
WordPress Theme
A WordPress theme is a group of files that are combined to give your website an overall design. The files that are combined to create a theme are called templates.
The theme will change the way the entire website is displayed. Themes can be simple or highly stylized, and they may come with a vast array of customization and editing options, though some WordPress themes have limited options. There are several WordPress themes that work particularly well with Elementor – we'll go into what makes a great Elementor theme shortly.
WordPress Template
As we said before, a template is just one of the many files in a WordPress theme. There are templates that work with Elementor and it's likely that you'll use them as you move through the responsive design process. However, you will still need a theme even if you find a template you love. Templates help you save time when designing pages because they can be used over and over instead of having to design from scratch.
This article is going to cover themes only, but many of those themes include ready-made templates. If you want to explore more Elementor templates, sites like Elementorism (Elementor template) and The Landing Factory are good places to start.
What Makes a Theme Good for Elementor?
Elementor can be used with any theme. However, some themes will have better functionality than others, and since the best part of Elementor is how highly customizable it is, finding a theme that already has plenty of options and fast functioning means you'll be able to do even more with your website.
Look for these four features when searching for a great Elementor WordPress theme:
Compatibility with Plugin
The best themes will be compatible with the WordPress Elementor plugin. Check the theme's description and features to make sure it says it's compatible with the plugin before downloading (many popular plugins ARE compatible) or buying a theme.
Global Style Controls
You want as much control as possible over colors, fonts and other style elements. Yes, you can use Elementor to control these styles, but if you can find a theme that lets you customize them as well, website design will be a lot easier for you.
Page Controls
As you get deeper into designing your website, you may realize that you want to do things like hide the post title; disable the footer, header, or sidebar; change the width of columns, etc. The more page-level controls you have in the theme that can then be combined with Elementor customization, the more personalized you'll be able to make your website.
Excellent Performance
Make sure that the theme you choose is built for speed. This should be a non-negotiable, whether you're using Elementor or not.
Ultimately, you want to make sure that you have as much control as possible over your theme even just at the theme level and without using Elementor, and that the site will work well for visitors despite how many customizations you make to it.
The Best Themes for Elementor
The following seven themes are known to work particularly well with Elementor, and they've all received 4.5 stars or more through 100+ ratings on either ThemeForest or WordPress.
These are the best WordPress themes for Elementor: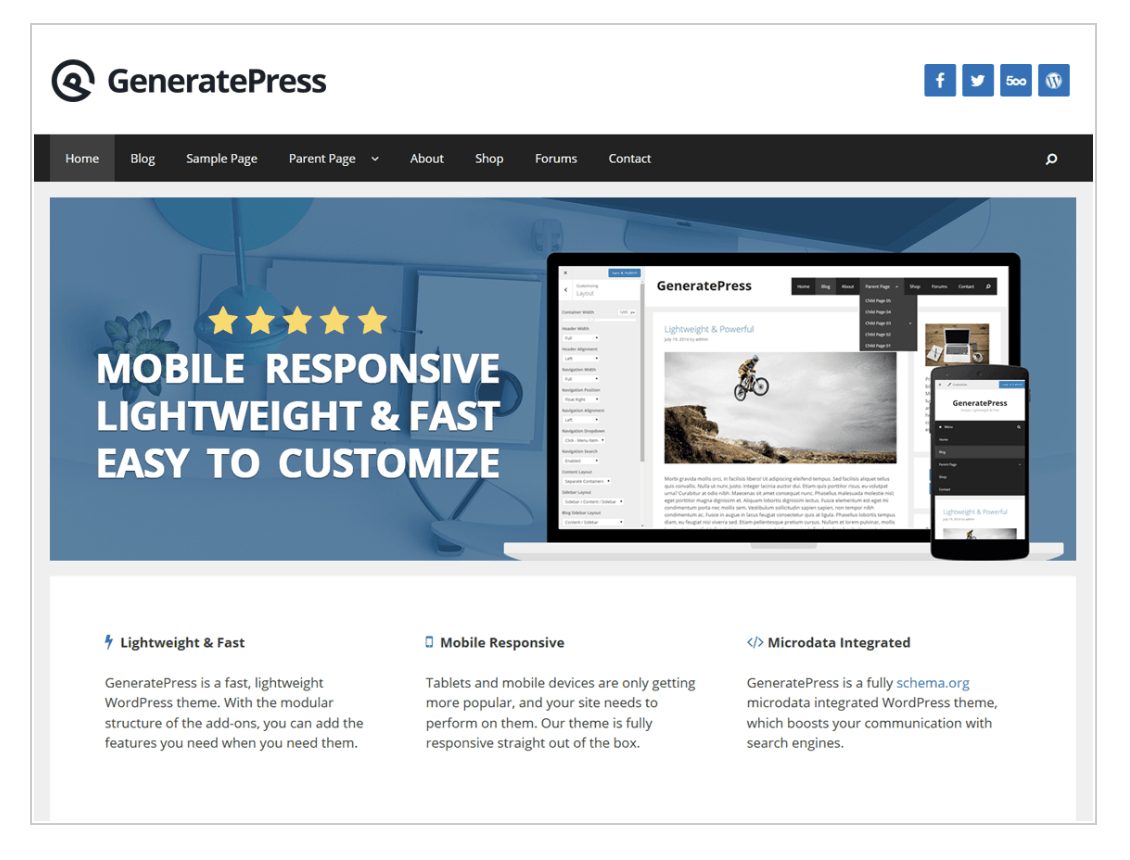 This WordPress theme is incredibly fast-loading, in part because it's less than 30 KB and has a pretty clean code.
With Generate Press, you get global style controls for color and typography; access to Font Awesome; and various post formats.
More Features
Change the sidebar or footer layouts
Change the width of the container
Disable the featured image, footer, header, navigation or title
Microdata for SEO
Responsive design
Site Library where you can import pre-built demo sites that you built with Elementor
Widgetized
WooCommerce themes support and integration
Generate Press is compatible with all main WordPress plugins.
Price
Generate Press is free at WordPress, but for $39.95 for GP Premium you'll have more style controls and features.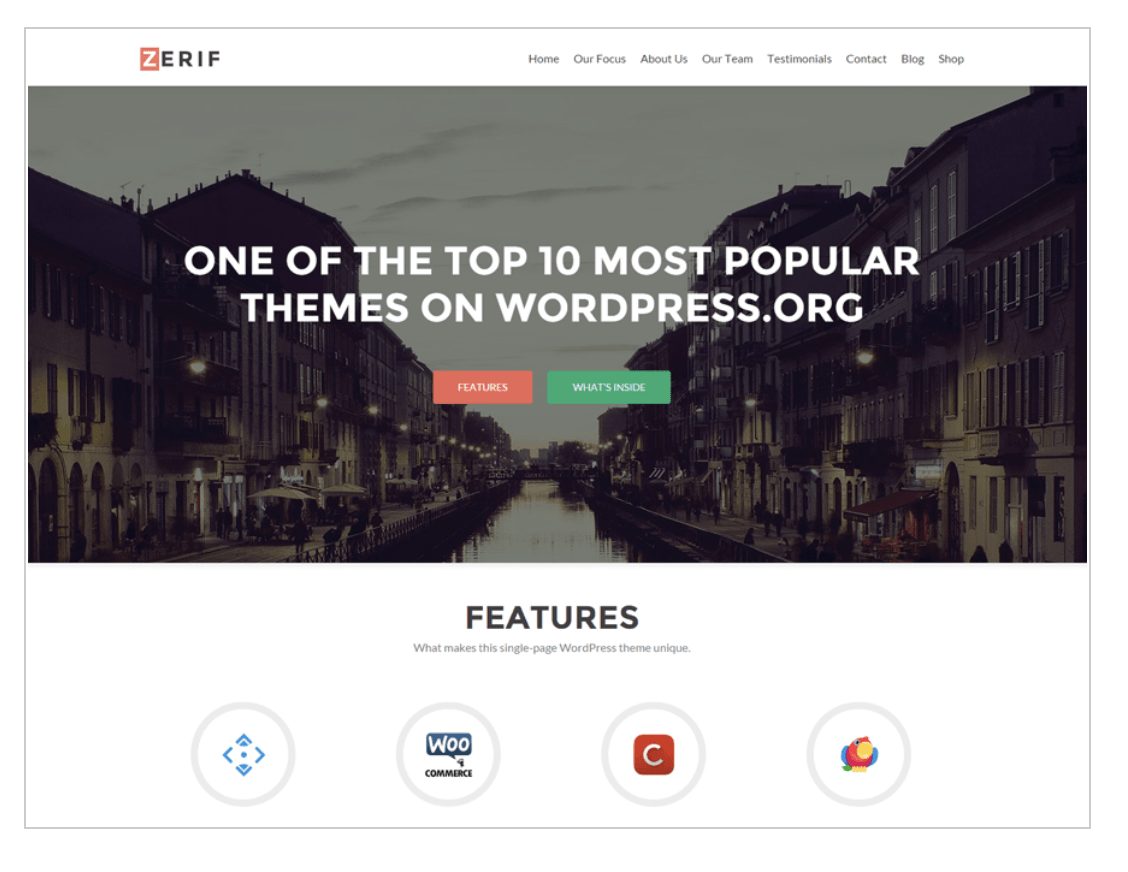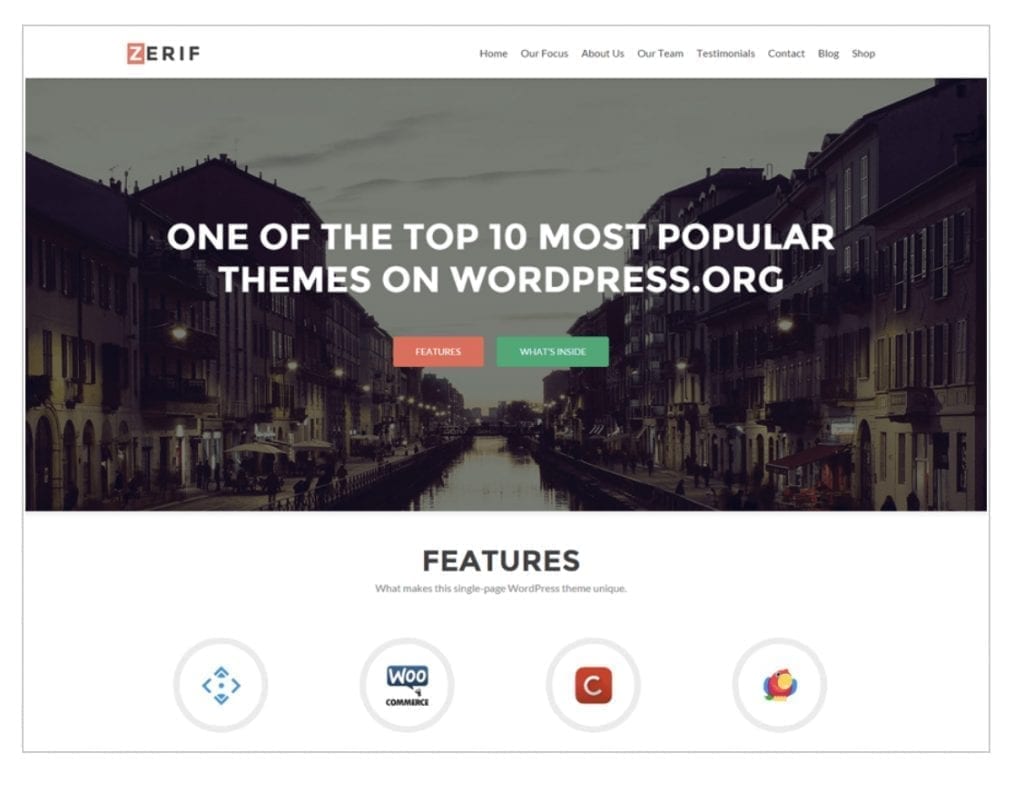 Zerif is a one-page WordPress theme that's best used to highlight your expertise or showcase a portfolio. It's ideal for job seekers who need a basic website to share information about their skills.
With Zerif, you get custom backgrounds, slide-in effects and mid-page call-to-action ribbons to help with conversions.
More Features
Color options
Customizable content blocks
Drag-and-drop builder
Parallax scrolling
Pricing tables
Responsive
Translation-ready
WooCommerce store ready
Price
Free themes at Themeisle.com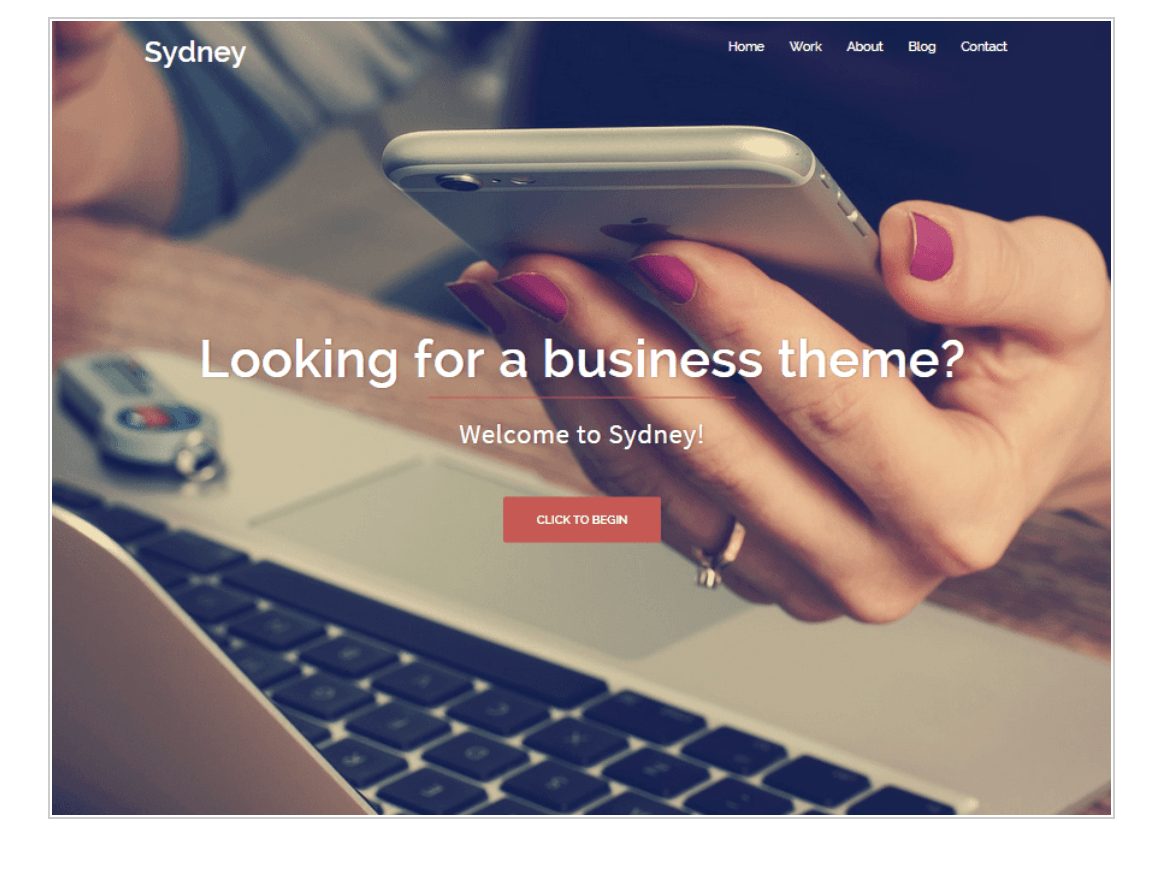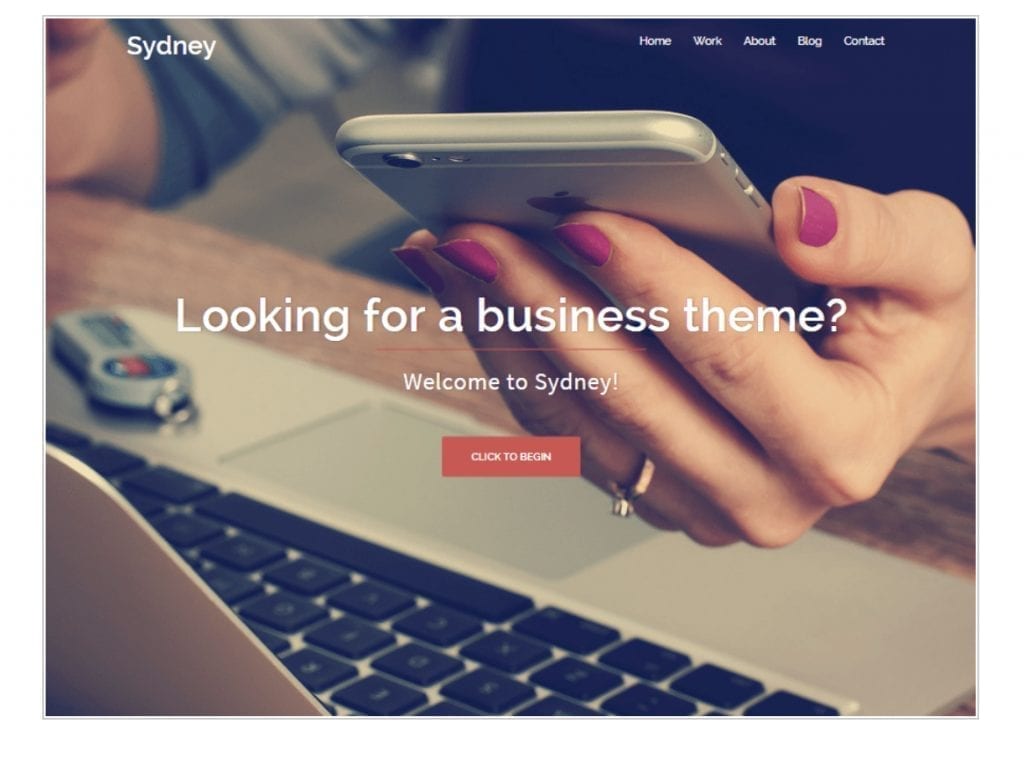 Sydney is a business-centric theme that makes it possible to create a highly engaging front page. Brands and freelancers use Sydney to craft their online presence.
With Sydney, you get the option to create a slider or static image header and add sticky navigation, features that aren't always available on WordPress themes.
More Features
Color control
Full-screen slider
Google Fonts
Layout control
Parallax backgrounds
Responsive layout
Social links
Translation ready
Price
Free on aThemes.com here
OR, go Pro for extended features and support here.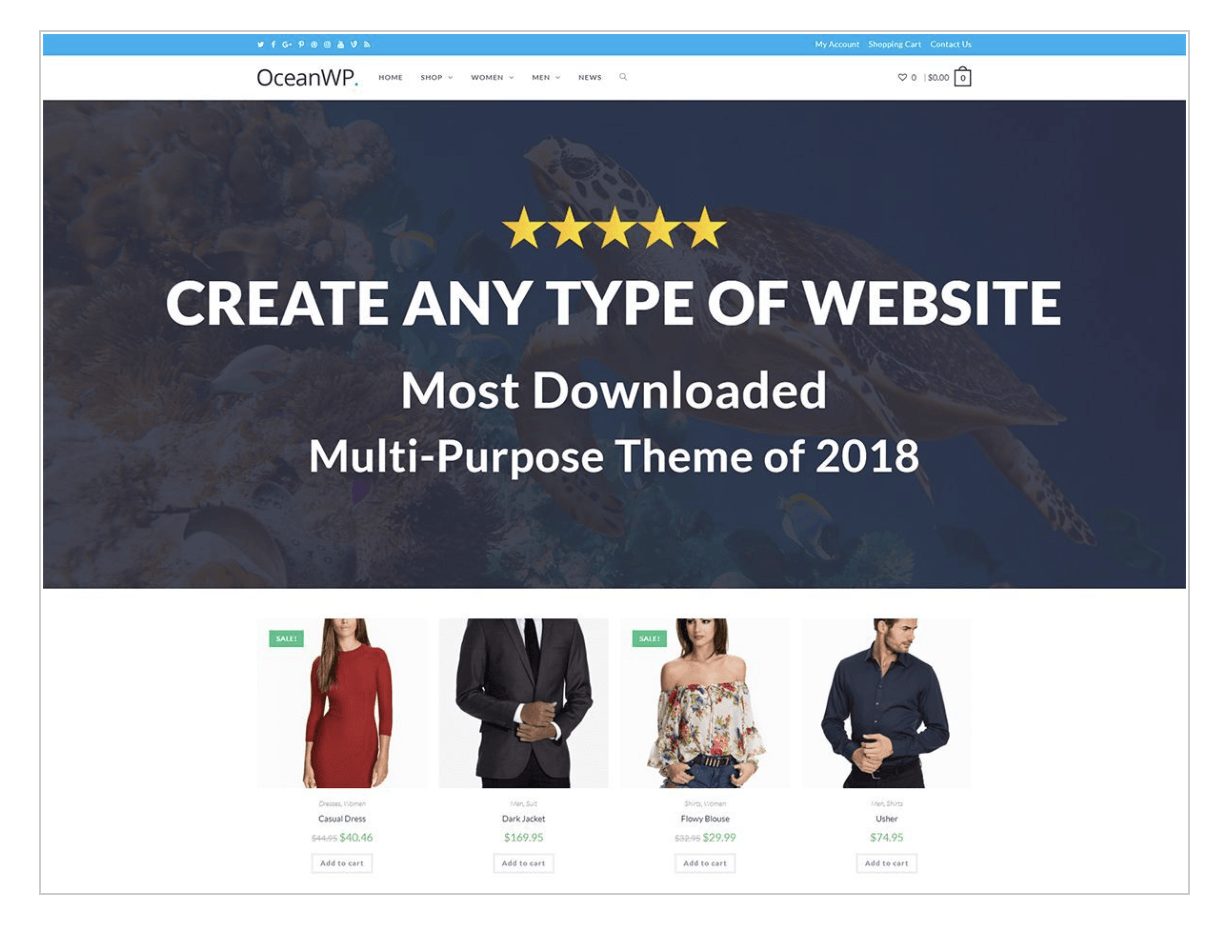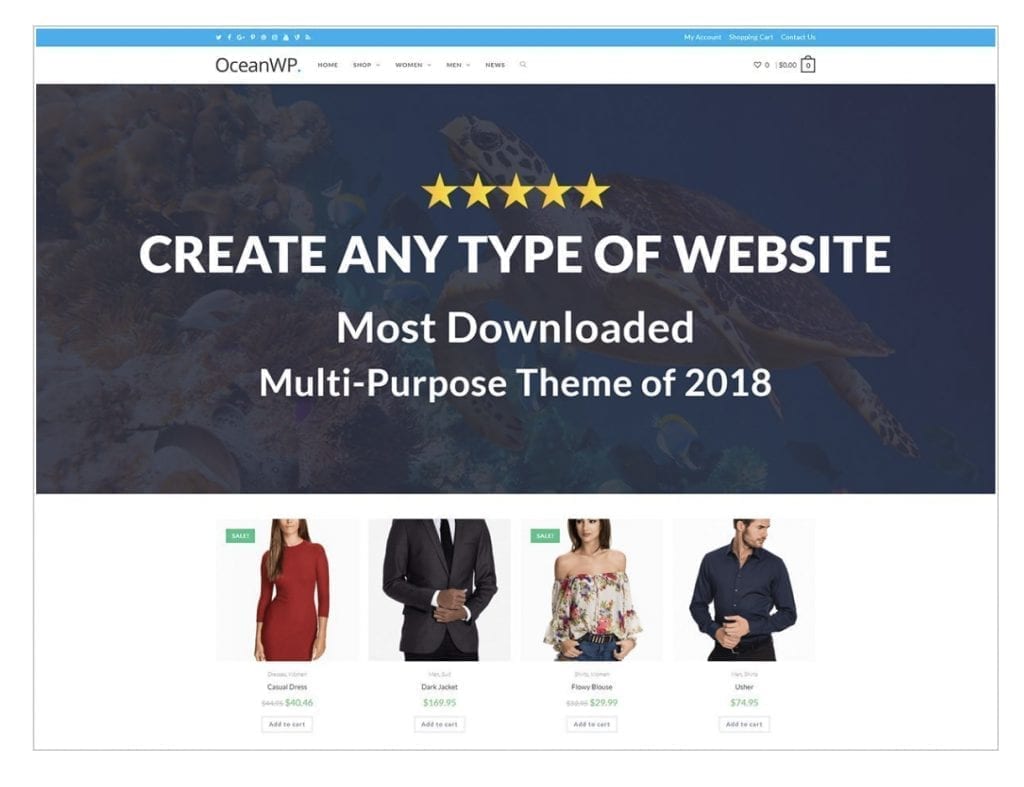 OceanWP is a super popular Elementor theme, used by developers as well as hobbyists. It's great for beginner websites as well as more in-depth ones, thanks to how lightweight it is and its ability to be extended.
With OceanWP, you get fast-loading pages, the ability to make just about anything sticky, and pre-built demo sites that you can import instead of having to build everything from scratch.
More Features
Full-screen scrolling website
Fully responsive
Global style controls for colors and typography
Page-level controls to customize layouts and disable elements
Portfolio
Quick view for product details
Social sharing for regular posts or WooCommerce
Translation-ready
You can also setup pop-ups for WooCommerce if building on the WooCommerce themes framework.
Price
OceanWP is free at OceanWP.org.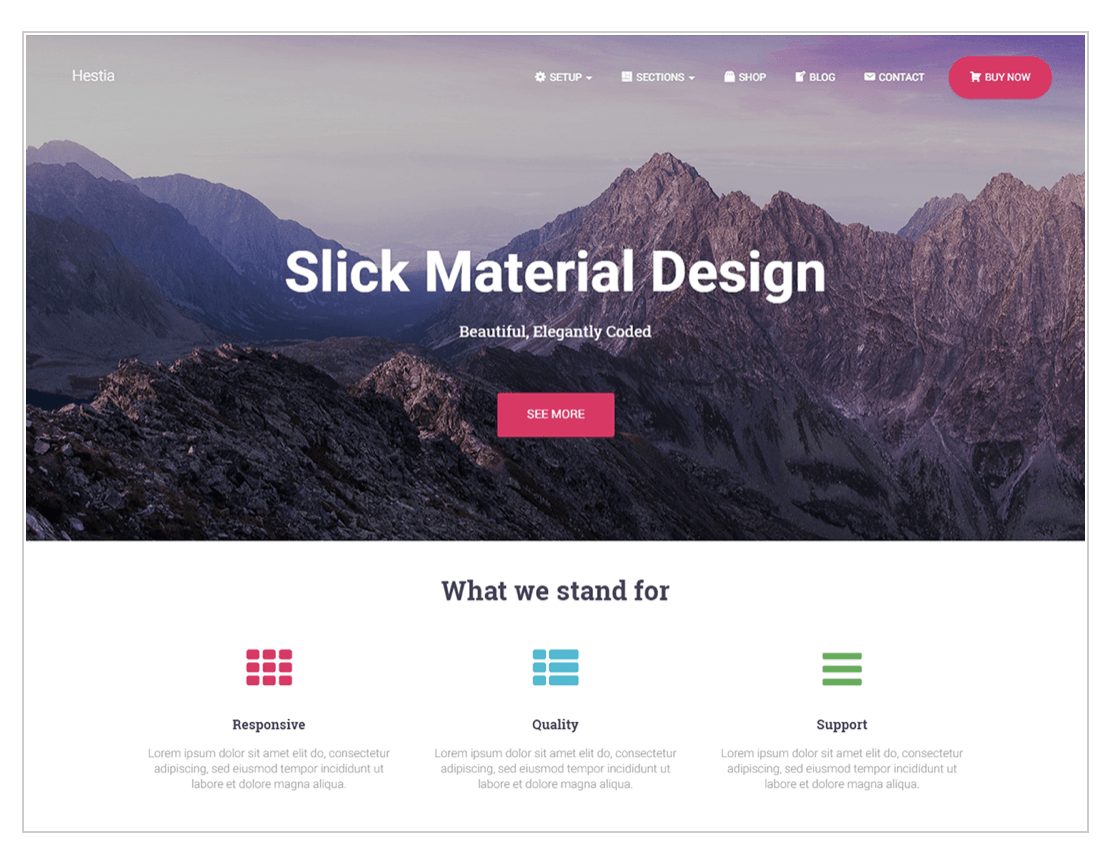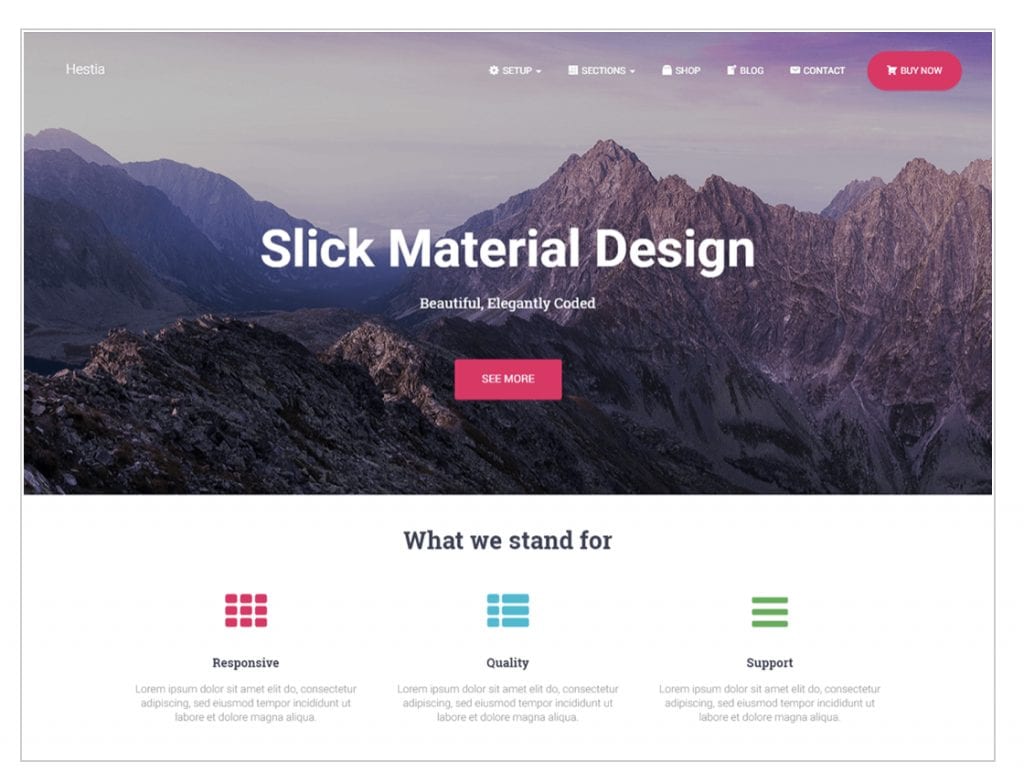 Hestia is one of the best WordPress themes to use with Elementor because it's more styled than some of the other generic-looking themes. Its modern responsive design gives you a specific type of aesthetic to start from.
With Hestia, there isn't as much control at the page-level as some of the other themes we've talked about, but there are dedicated page templates to use.
More Features
Custom backgrounds, including various media backgrounds
Live WordPress customizer for style controls
Mega menu for powerful submenus
One-page homepage layout
Regular, full-width or 100% blank templates
SEO-friendly
Translation-ready
Video tutorials for easy website building
Elementor WooCommerce is supported.
Price
Hestia is free at Themeisle here.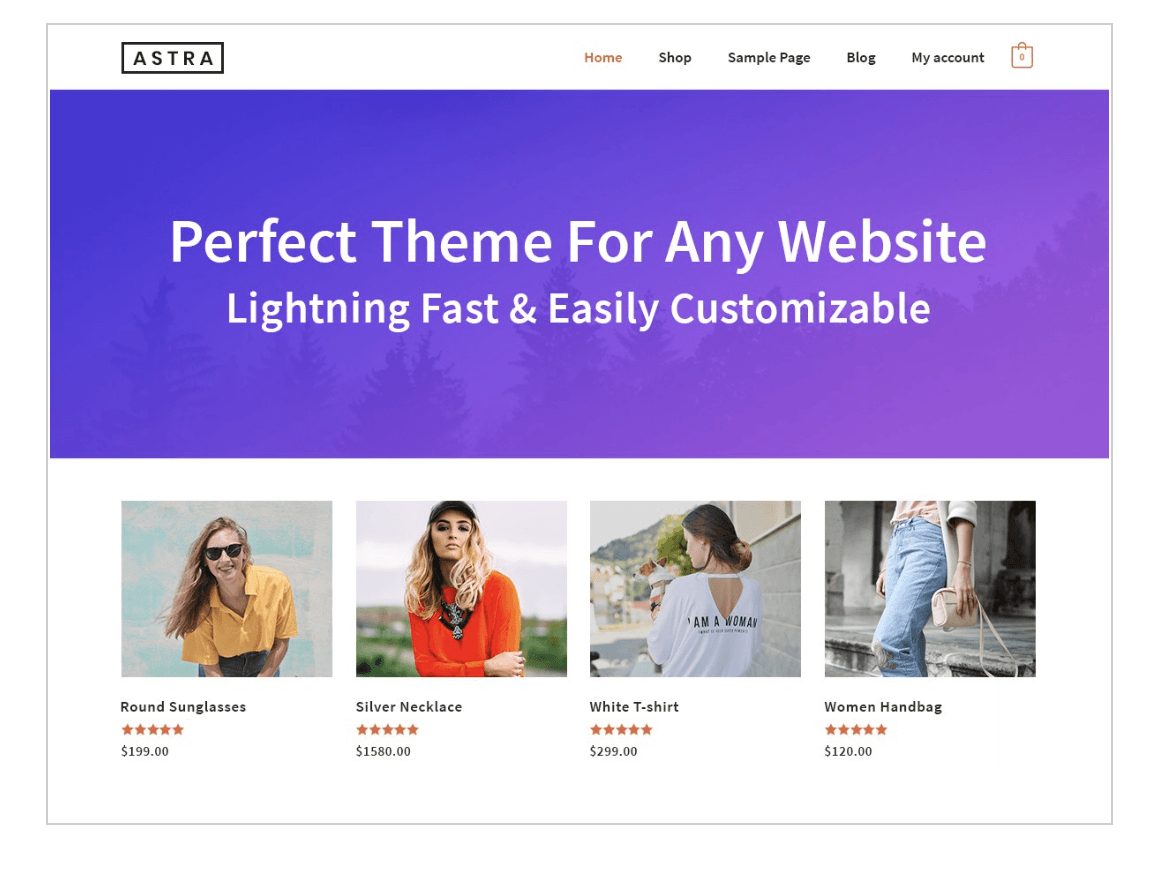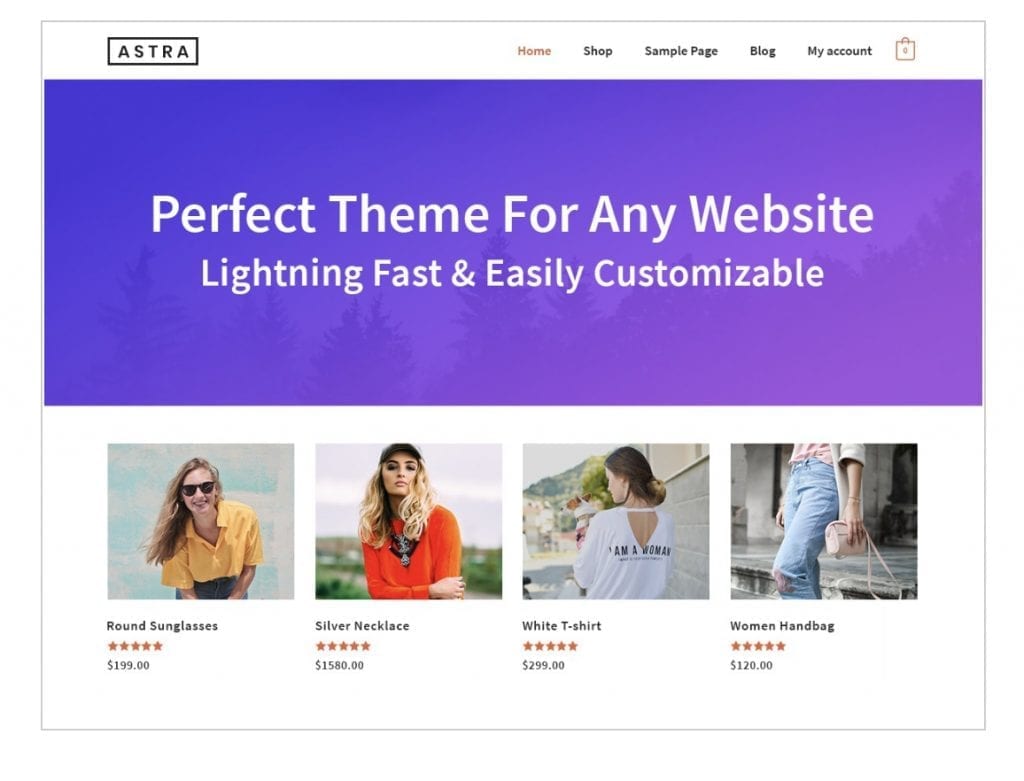 Astra has a landing page specifically dedicated to using the theme with Elementor, which can give you a clue into how popular this theme is for Elementor designers.
With Astra, you get detailed controls for page and post layouts, including changing the width of your content; disabling sidebars or adding an extra sidebar; and disabling the header, footer or post title.
More Features
Dedicated mobile header
Full-width template
Global defaults
Highly optimized for performance
Live visual composer customization
Ready-made templates
Responsive controls
SEO-friendly
With the free Astra Starter Sites plugin, you can import pre-built demo sites that you built with Elementor. There are also integrations for LearnDash, LifterLMS and WooCommerce support. (You'll see the WooCommerce integration pop up on this list over and over, so check out their website if you want to know more about what they do.)
Price
Astra is free at Astra here, however the Astro Pro plan is $59 and well worth it because you get even more control over style and functionality.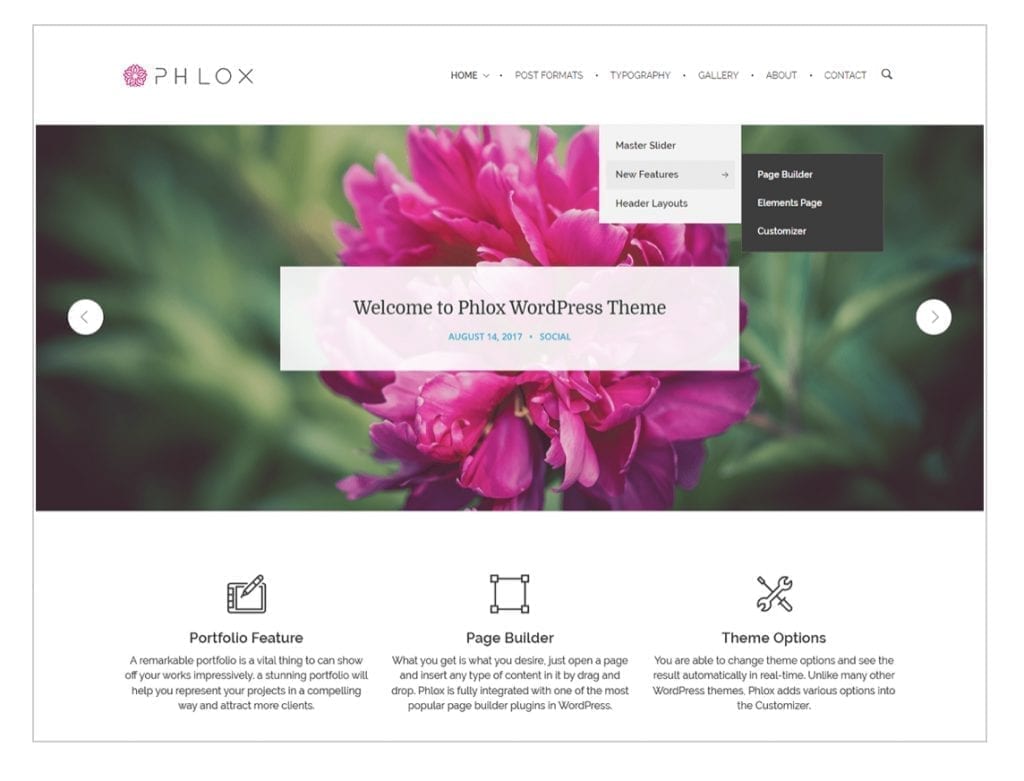 Phlox is a lightweight WordPress theme that's sleek and versatile. There are a lot of theme options that you can take advantage of, all without having to know any code.
With Phlox, you get more than 30 demos and a one-click demo importer, plus a drag-and-drop visual page builder (like Elementor page builder) and theme builder to create the perfect site.
More Features
Copy and paste any element
Header and footer builder
Library with advanced elements
Live theme customizer (live customizer)
More than 40 ready-to-use templates
Quickly undo or redo changes
Responsive layout on any screen
Sticky header
Phlox can be used along with WooCommerce.
Price
There is are free WordPress themes, but the Pro plan for $29 is what's best for Elementor.
Honorable Mention
Genesis Framework is an extremely popular, performance-optimized base for building WordPress sites, and it works well with Elementor. While it's not packed with features, it has major benefits like flexibility and SEO-optimization. We think it's a solid foundation for your WordPress website.
Genesis Framework costs $59.95 here (Premium WordPress theme and framework – but you get what you pay for with an established brand like Genesis)
Even More Elementor Themes for WordPress
These themes may not have as many ratings as our top seven list does, but they're still well-liked by the website building community, and they all perform well with Elementor. Many of these are also ideal for specific niches.
Atum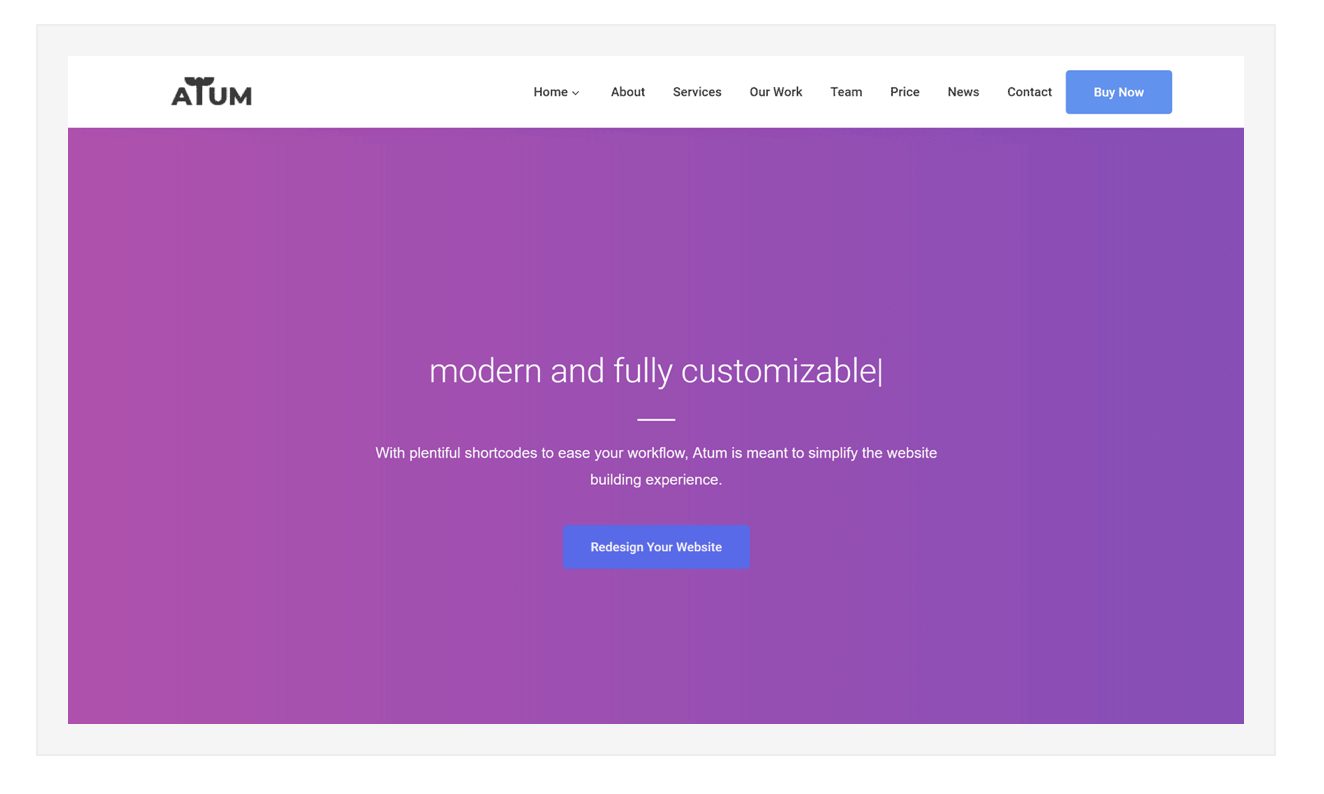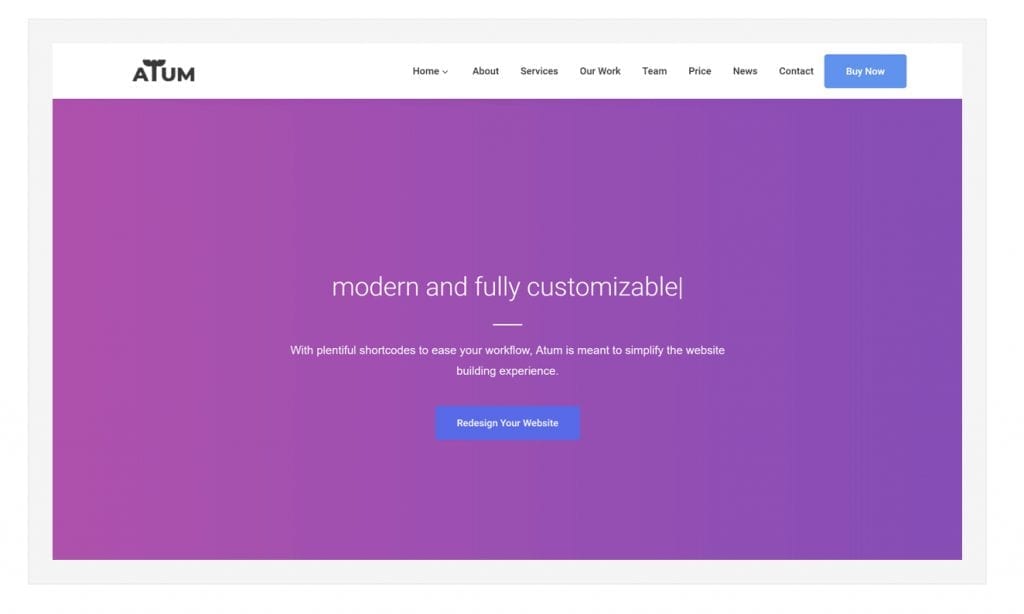 This one-page WordPress theme has a plugin for Elementor page building. Features include parallax scrolling and video background elements. Atum has tons of customization settings, letting you have plenty of control over how your website looks. Get it here for $39.
Ayame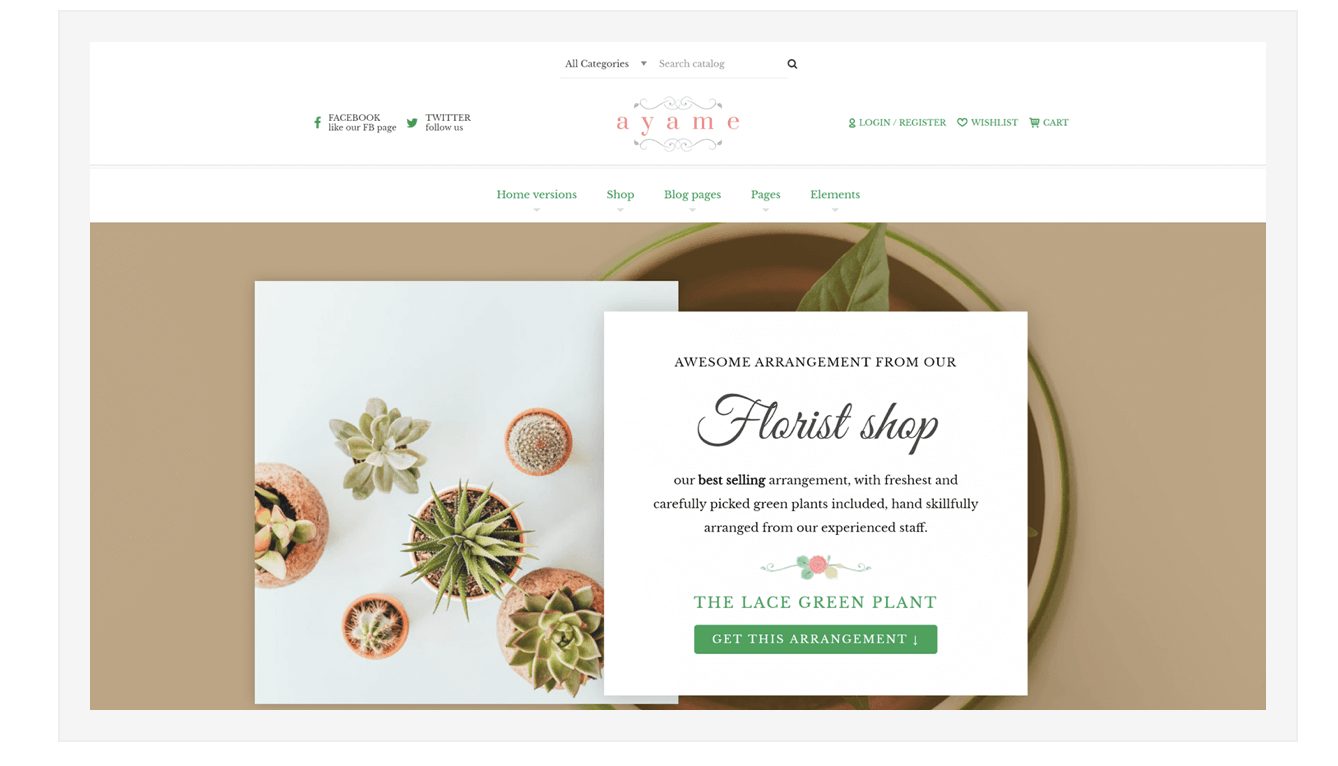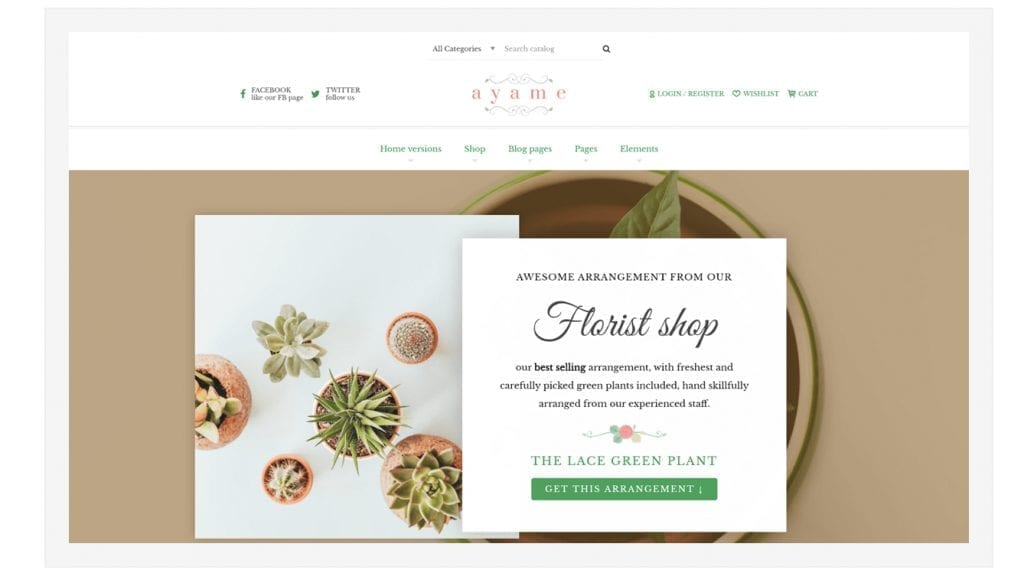 Ayame is a WordPress theme meant for gardening and floral businesses. It can be used for service providers who need to create a service menu or for sellers who want to create an online shop.
This theme works with the WooCommerce plugin as well as the Elementor page builder plugin. Get it here for $54.
Bagja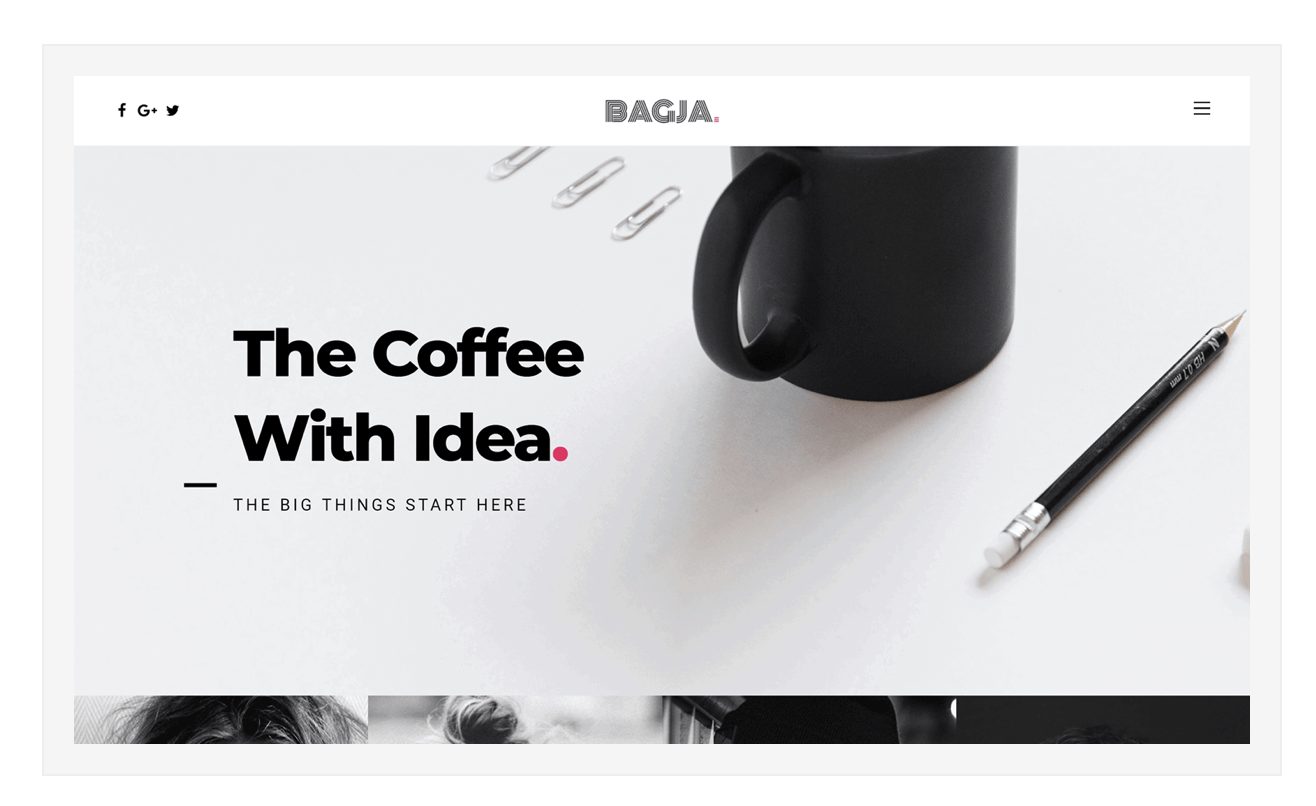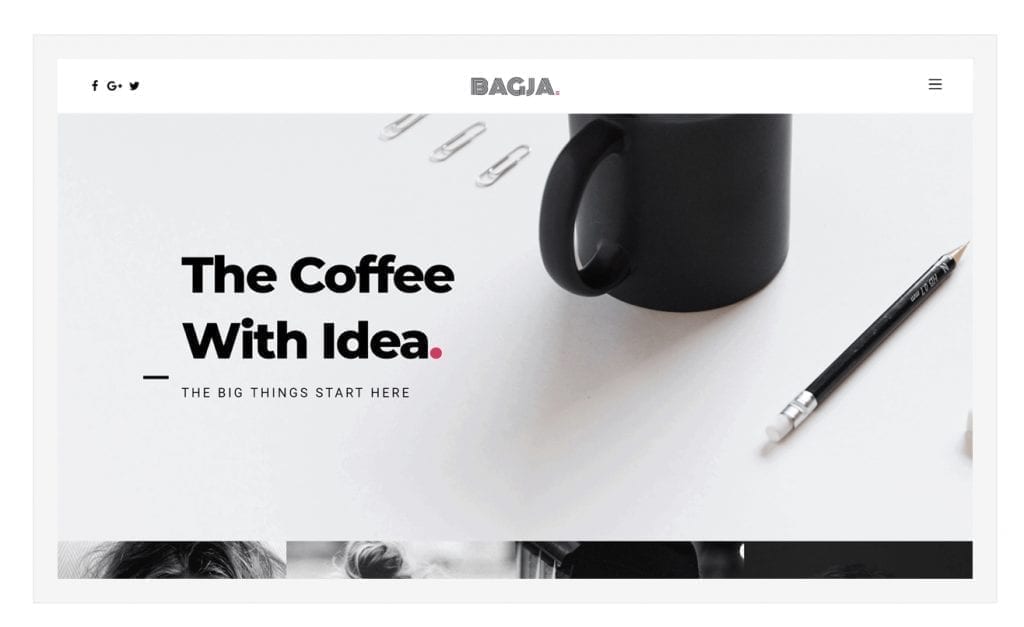 Meant for portfolios of all different types, the Bagja theme has several designs to choose from so that you can present your work in the best light possible.
The pre-built websites, elements, content and templates can be customized using the drag-and-drop builder. There's also a one-click demo importer that allows for super easy setup. Get it here for $59.
Bryte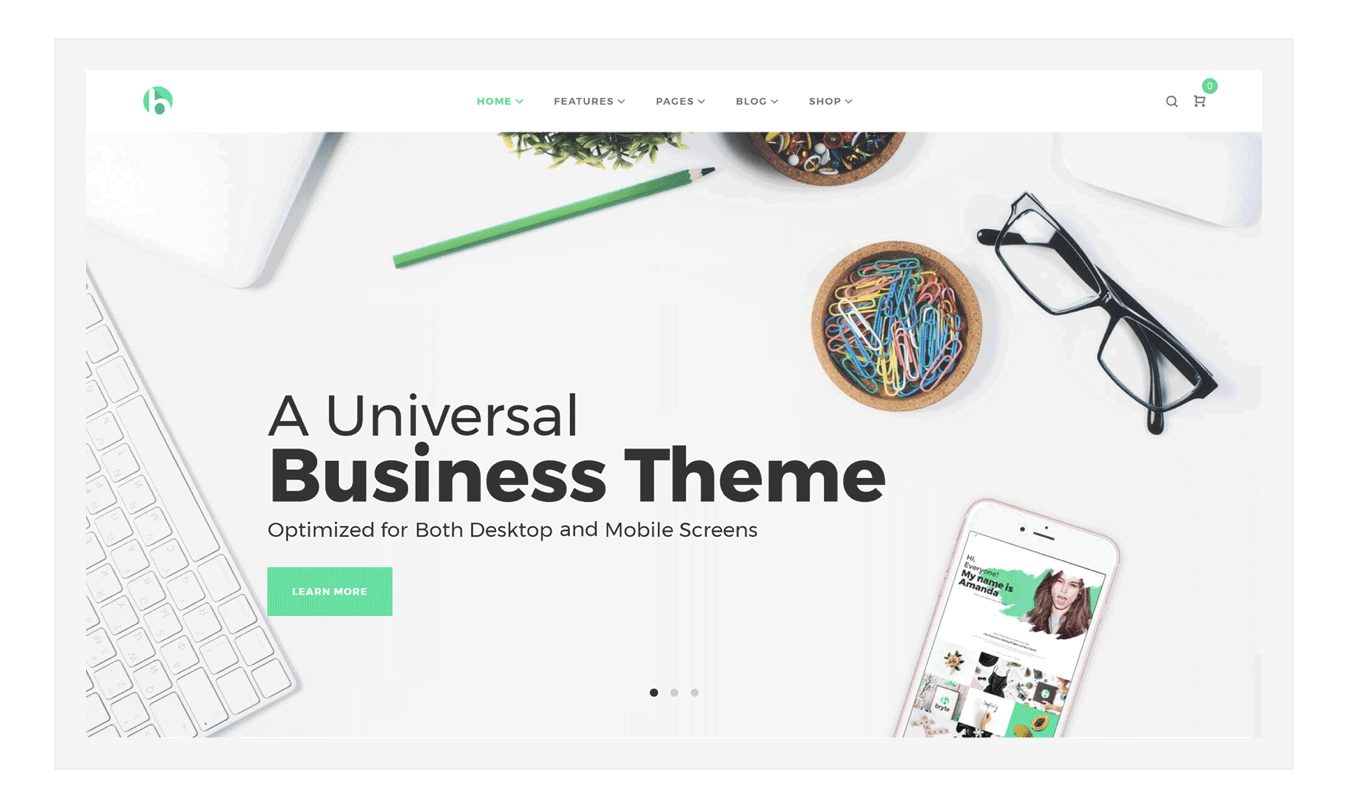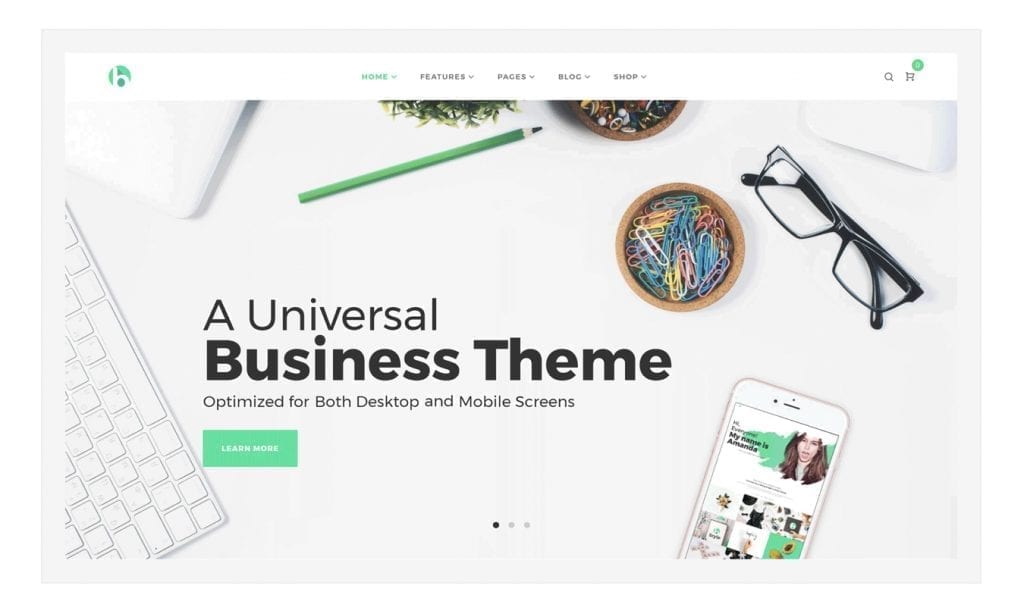 The multi-purpose Bryte theme can be used for either corporate or creative projects. There are eight designs for the homepage, as well as several page templates for your additional pages.
You'll be able to get the most out of this Elementor-compatible theme thanks to the online documentation and lifetime customer support. Get it here for $39.
Burbank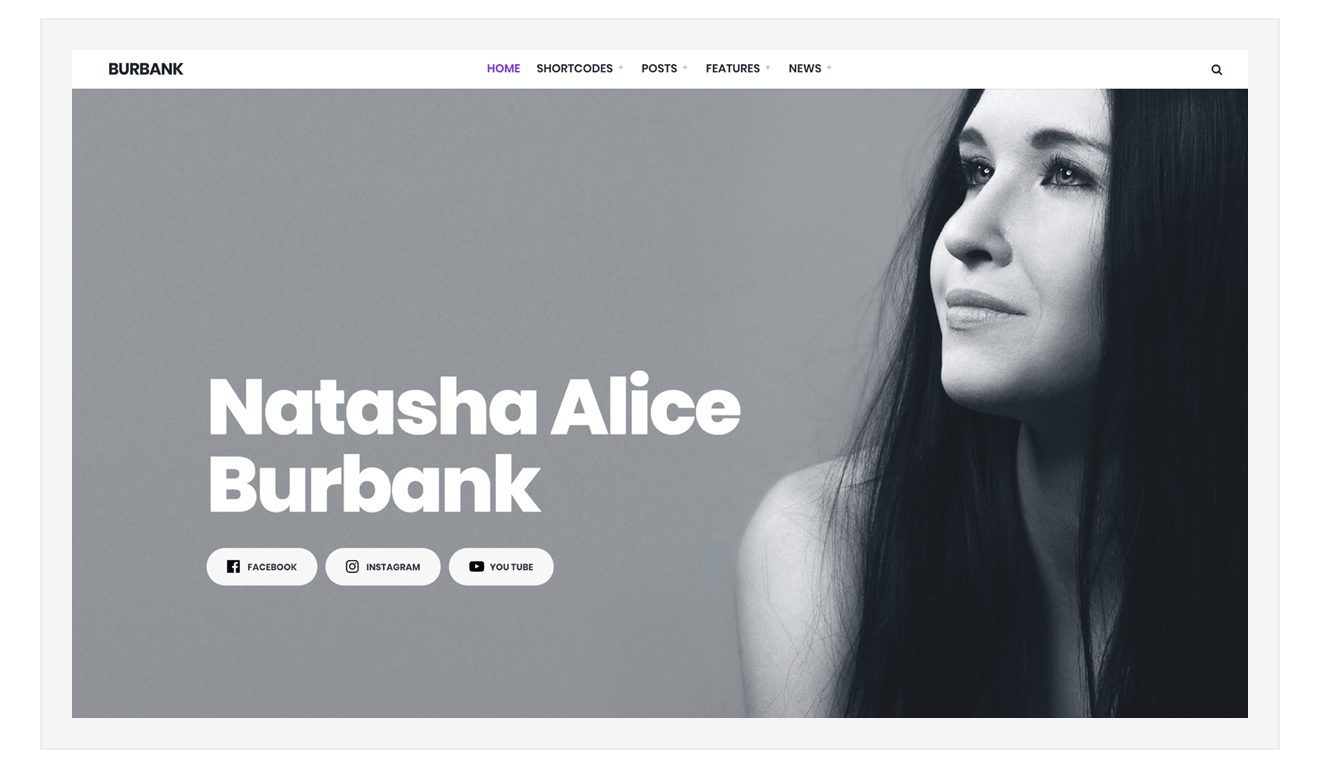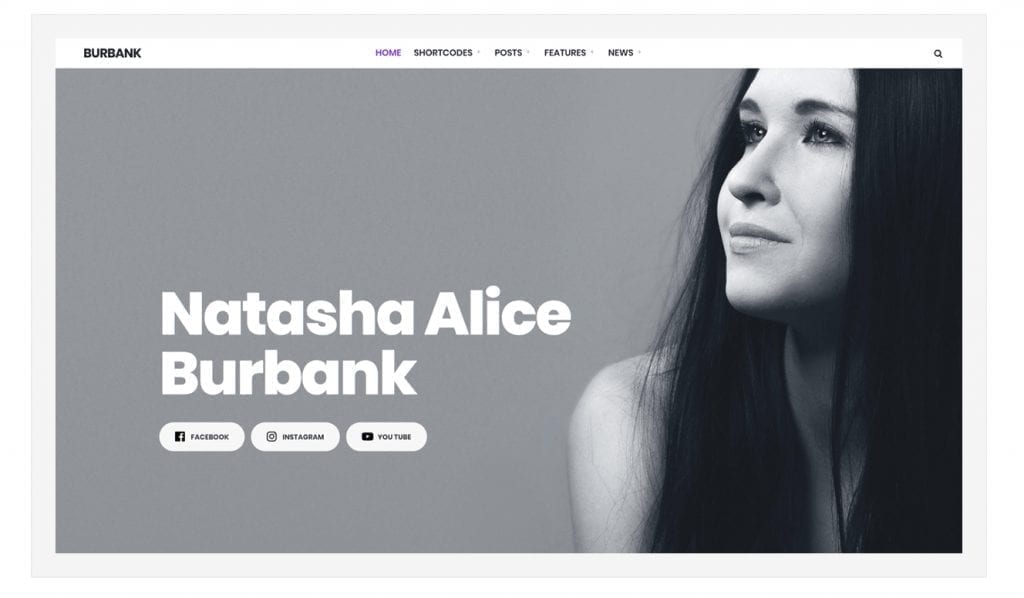 Actors and other types of performers need a certain type of website design so that their appearance and personality shines through.
With Burbank, you'll get a minimalist design, which you can tweak through Elementor. Get it here for $49.
Charvi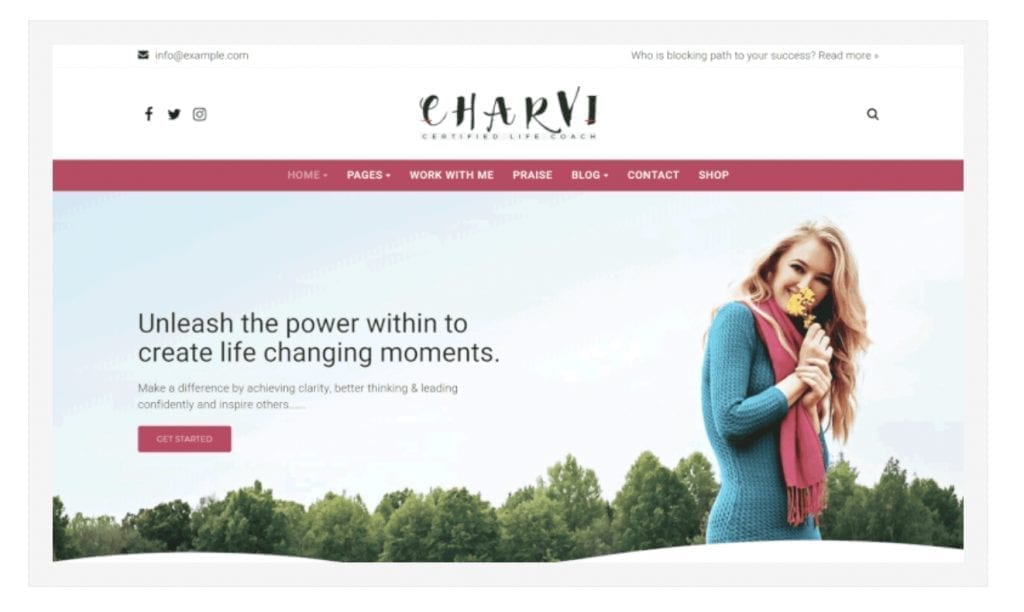 Charvi was made for coaches and consultants, including freelancers. Though the initial theme has a feminine aesthetic, Elementor will let you customize the theme so that you can gear it toward your specific audience. Get it here for $59.
Cultera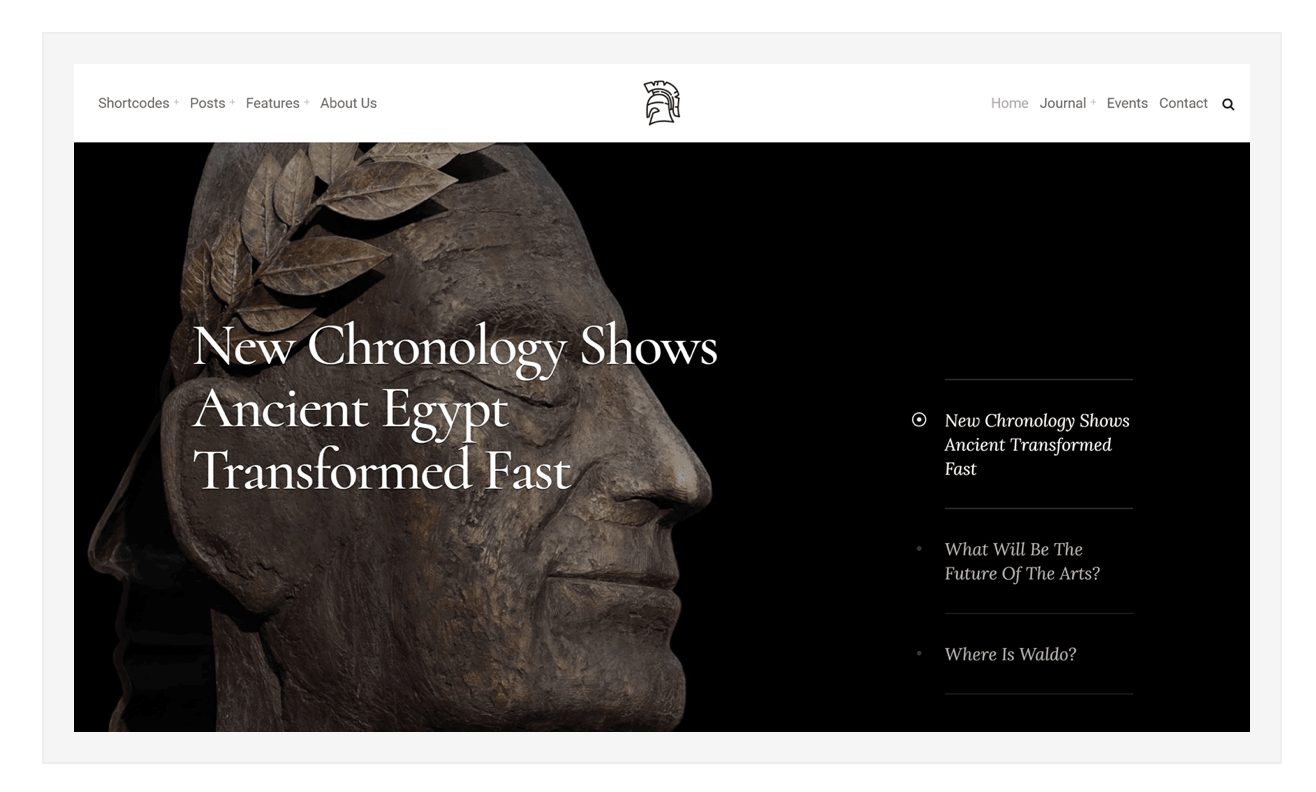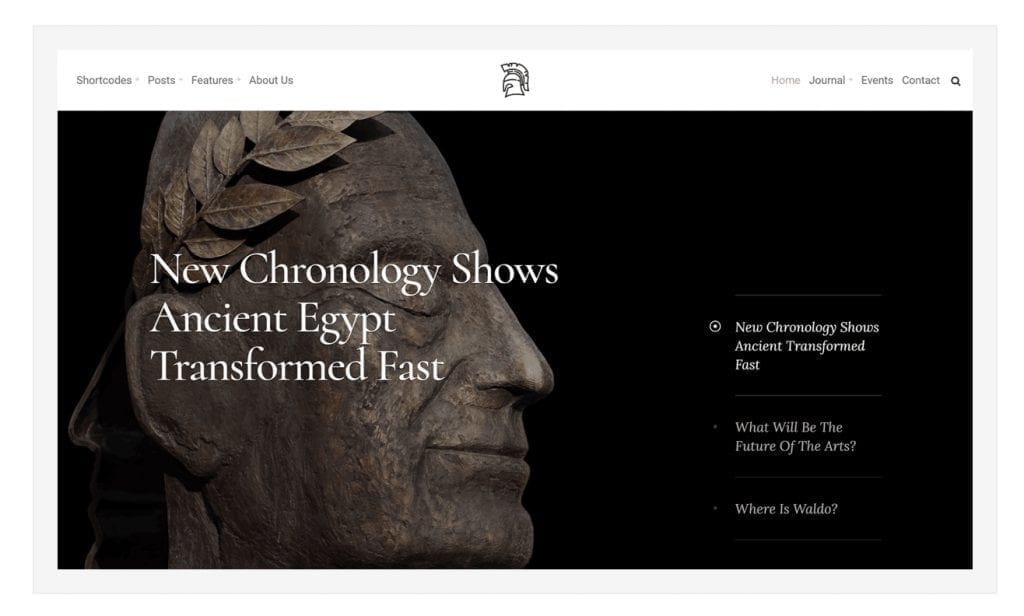 Best for art and culture websites, Cultera has lots of built-in features to play with before you even start editing with Elementor.
For example, you can share your portfolio online, add the latest news to your blog, and showcase details about any upcoming events you're promoting. Get it here for $49.
Elementum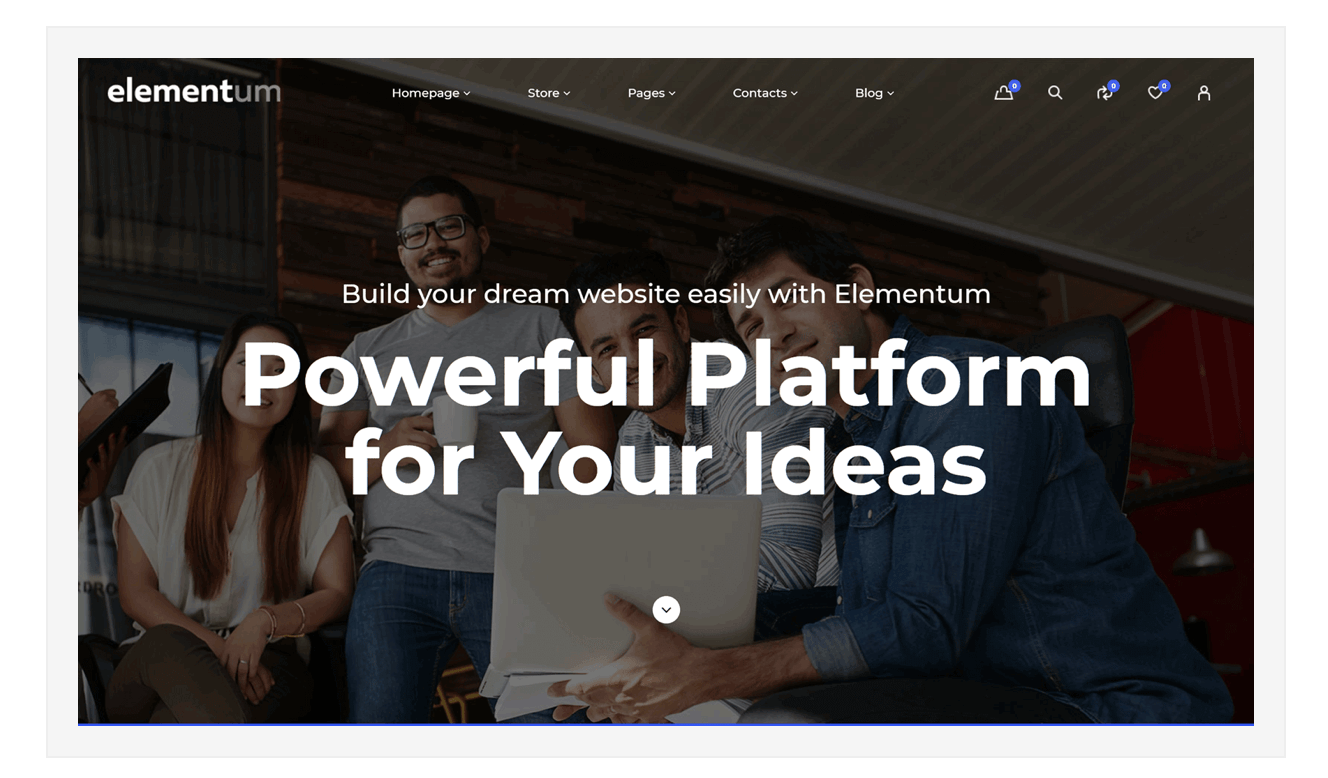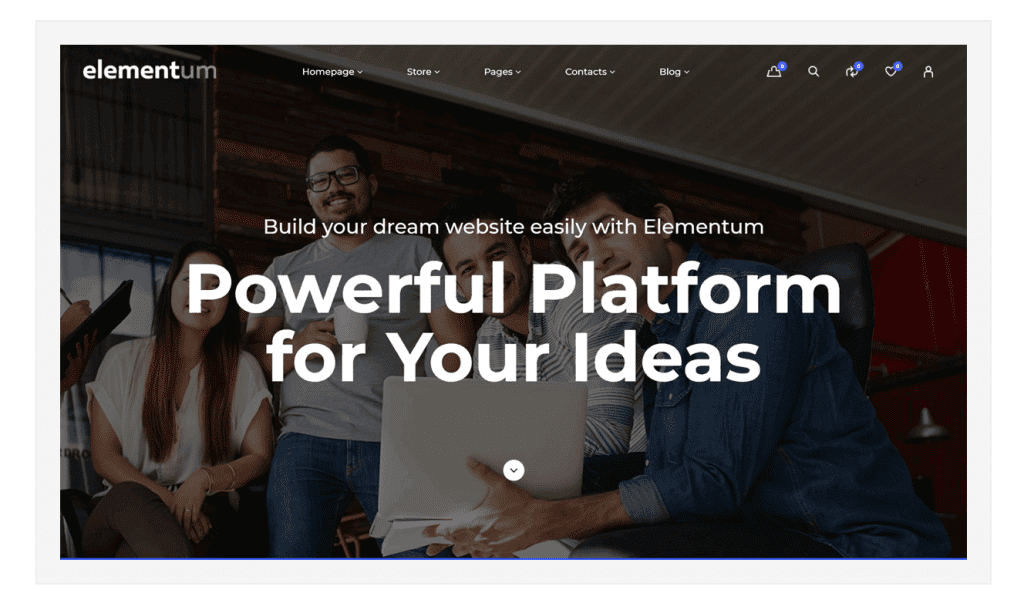 This multi-purpose theme has a library of demos to choose from, making it easy to quickly get your website up and running.
There are tons of features and customization options, plus a full range of e-commerce support. Get it here for $39.
Kabheen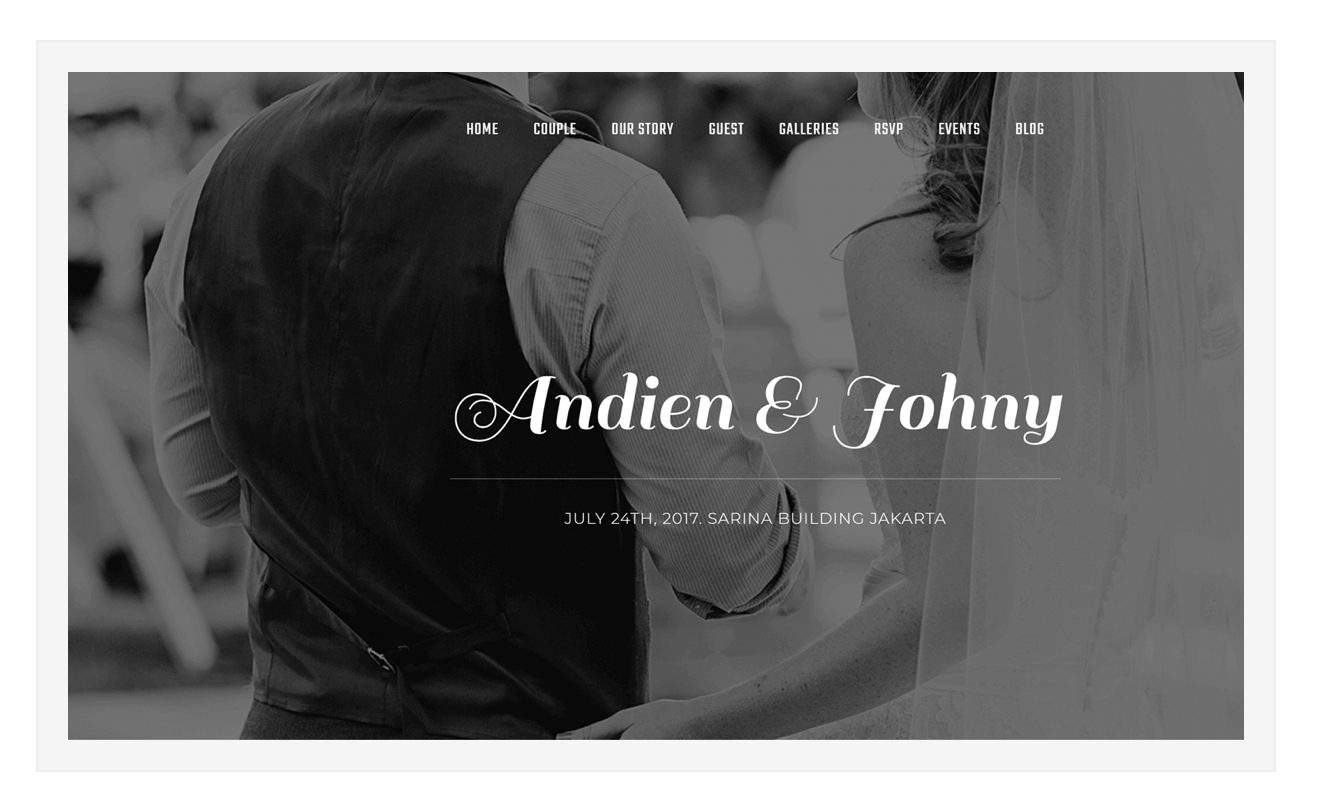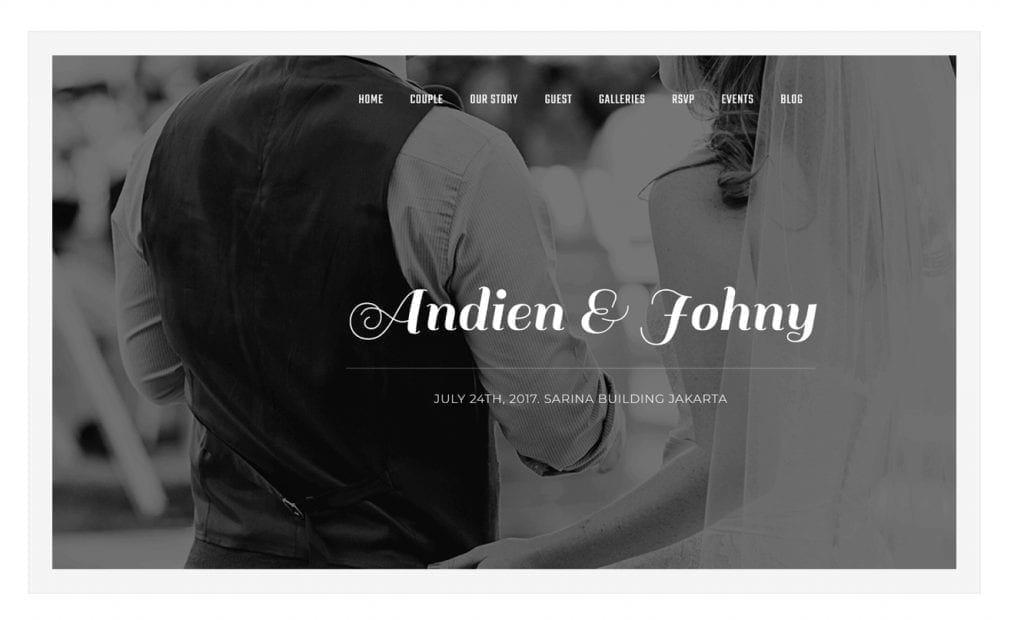 Wedding vendors need more complex websites that other types of content creators and brands. With Kabheen, you can set up an RSVP system, choose from all types of page layouts, and use the photo and video galleries.
Then, Elementor lets you create a stylish website to match your brand and photography style. Get it here for $47.
MagMax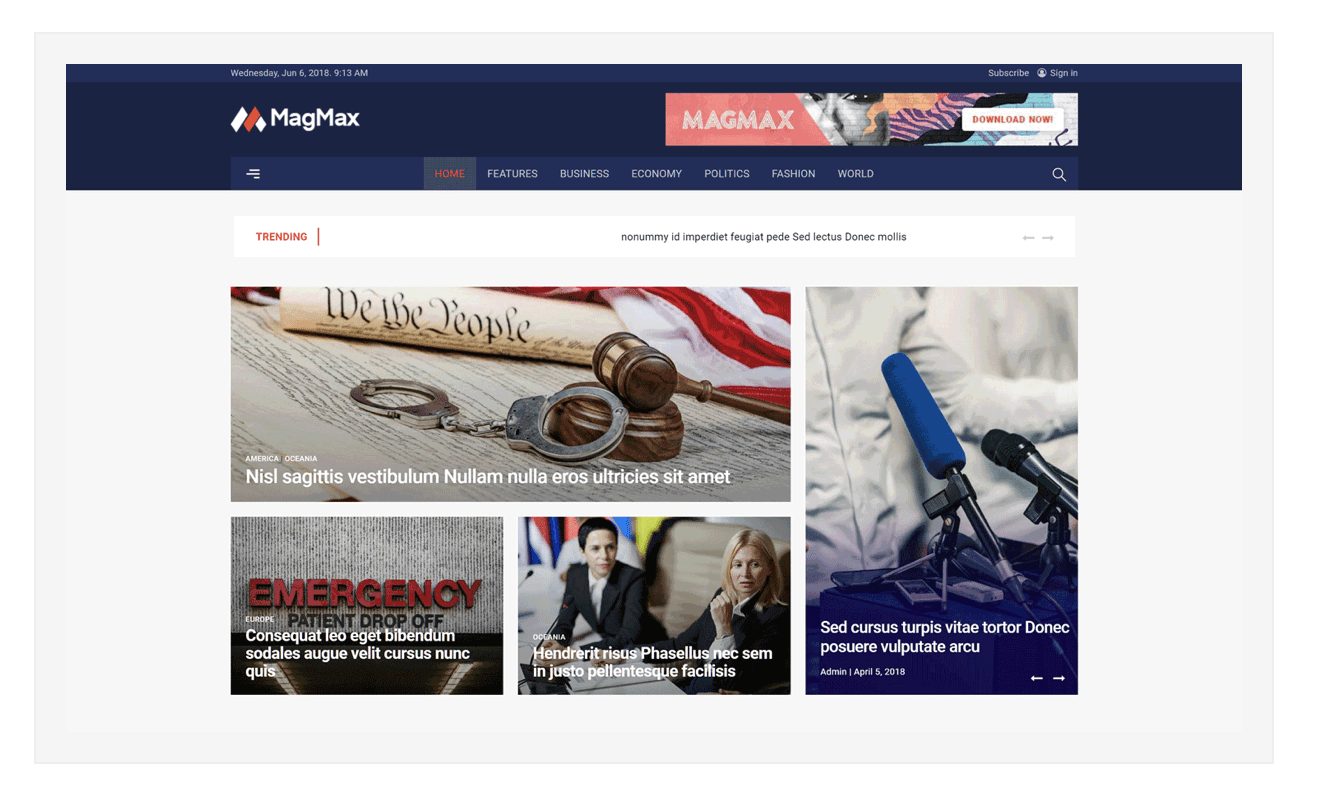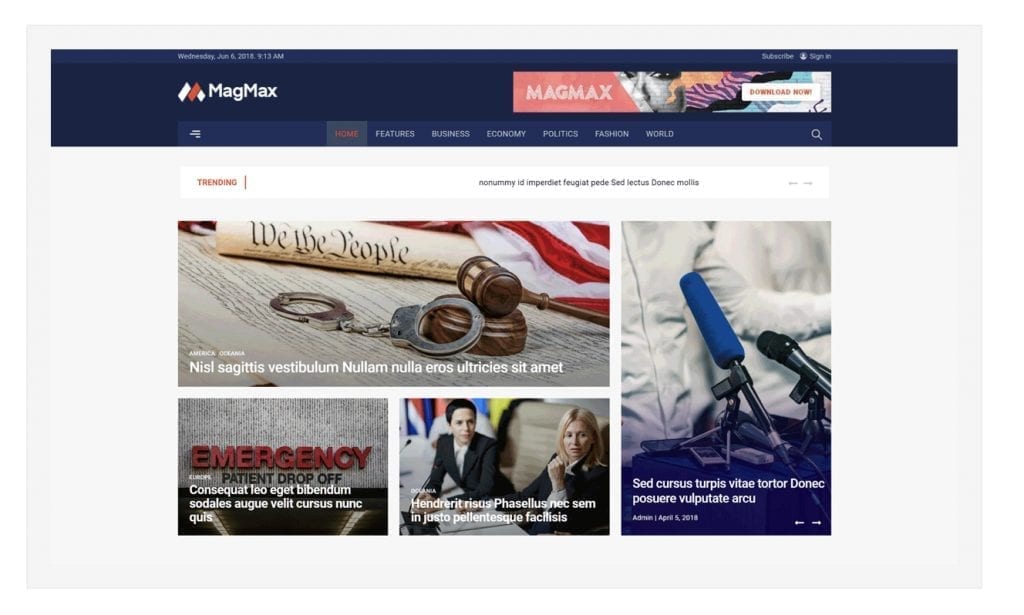 MagMax is best for magazine and news websites, or any website that you want to give a news-style look to. Ideal for content creators, this theme has pre-built layouts and page templates to try, including five homepage layouts.
You can also publish videos, integrate your website with social media, and translate your content into various languages. Get it here for $49.
motoCROSS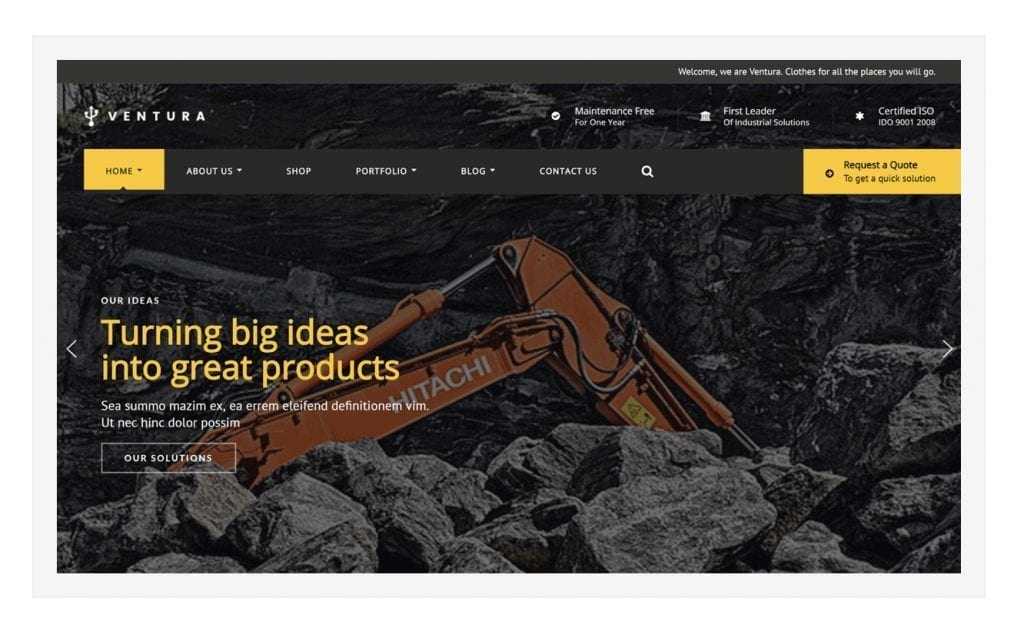 If you have any type of ATV, motocross or motorcycle brand or project, motoCROSS is created just for you. Import the demo content, then update the pre-built layouts with your own text and media.
The theme is mobile-friendly, too, so your audience and customers can check out your content and news on-the-go. Get it here for $59.
MyListing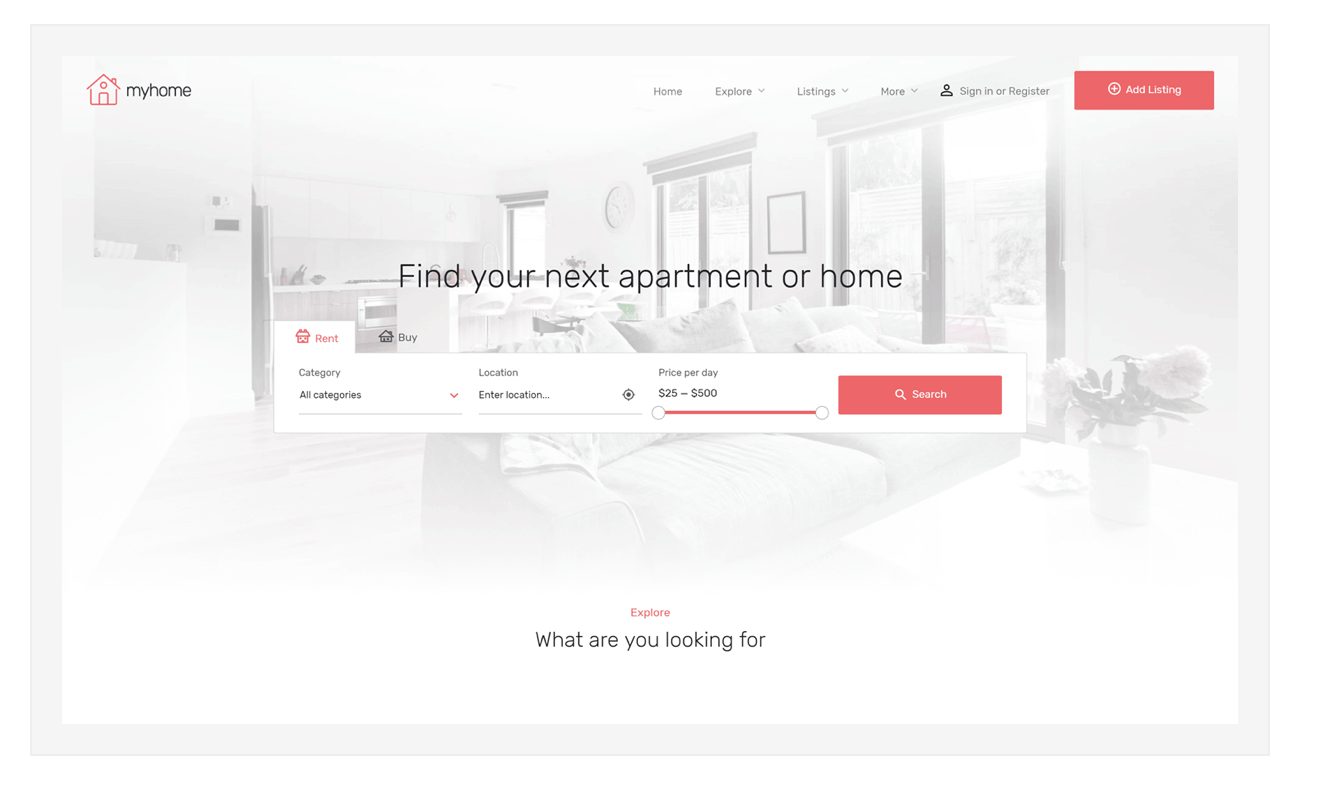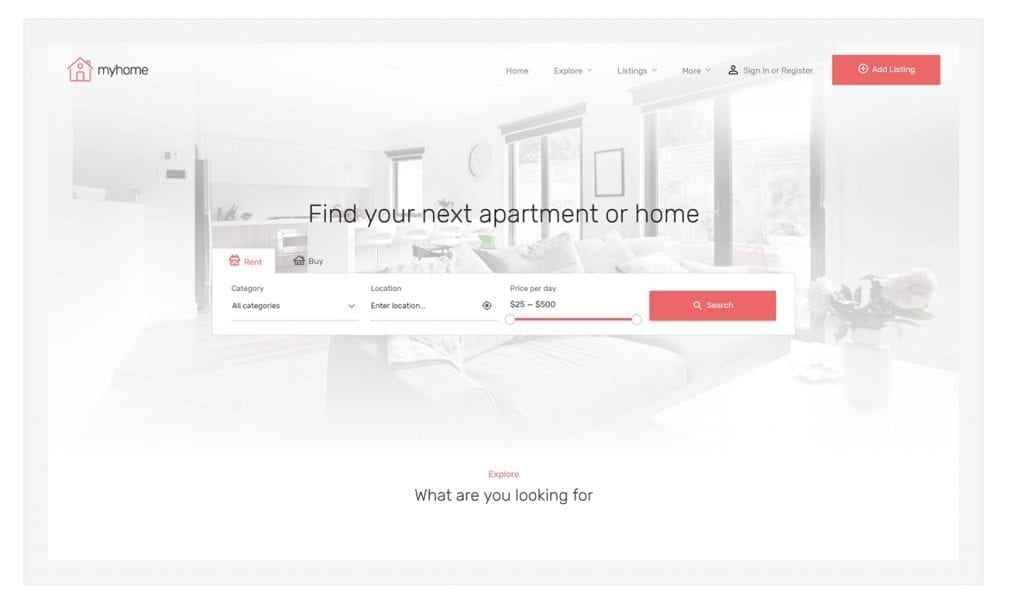 The MyListing theme is meant for any designer who needs to create a directory or listing website, like a real estate finder website, for example.
Features include page designs to choose from, compatibility with Elementor, and an array of settings to control how your site functions. Get it here for $39.
Pastel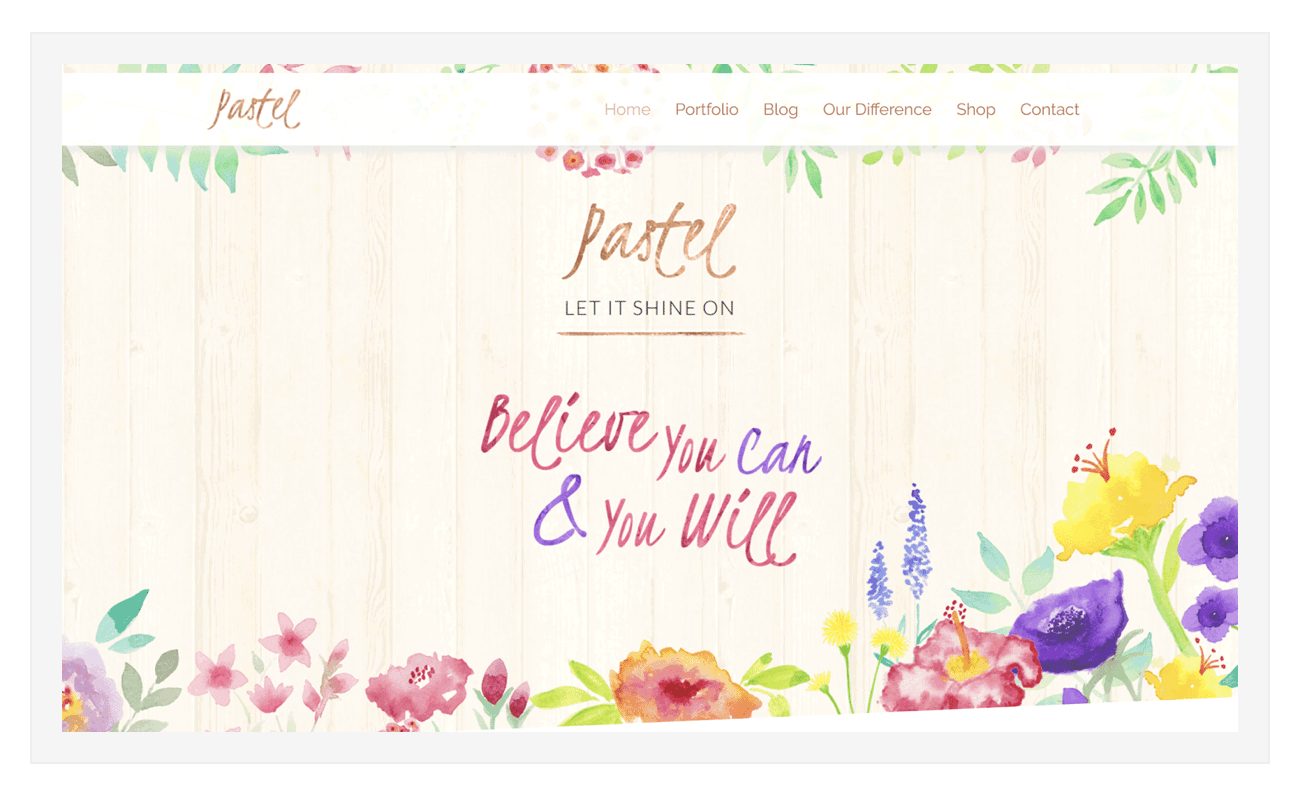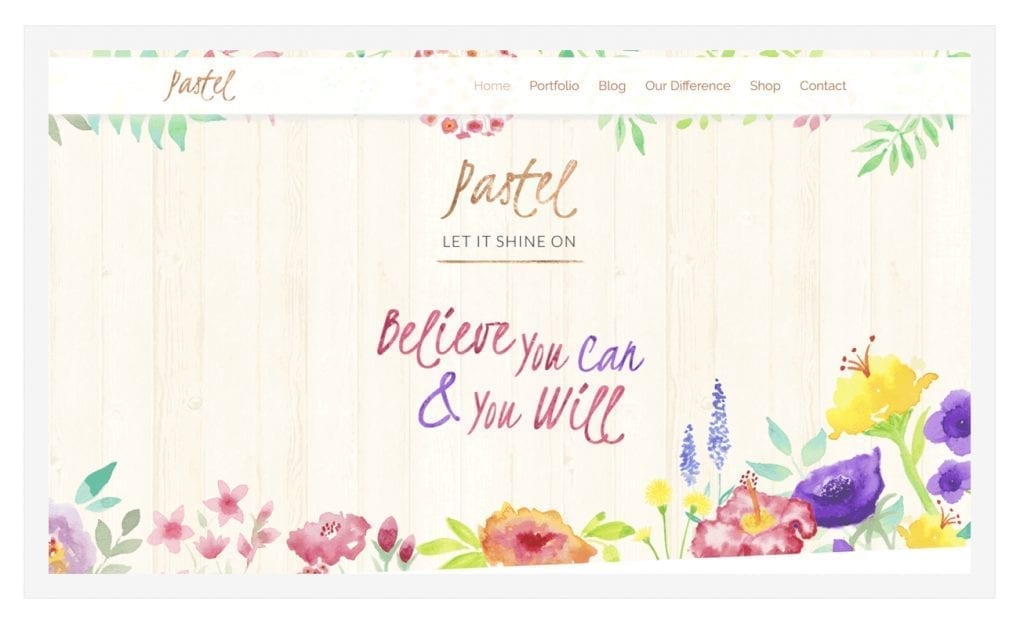 This floral-inspired, artistic theme can be used for a blog or a shop. Since it works with WooCommerce, you can choose from several e-commerce page templates. There are also lots of layout options to play with, as well as Google Fonts to choose from. Get it here for $59.
Quick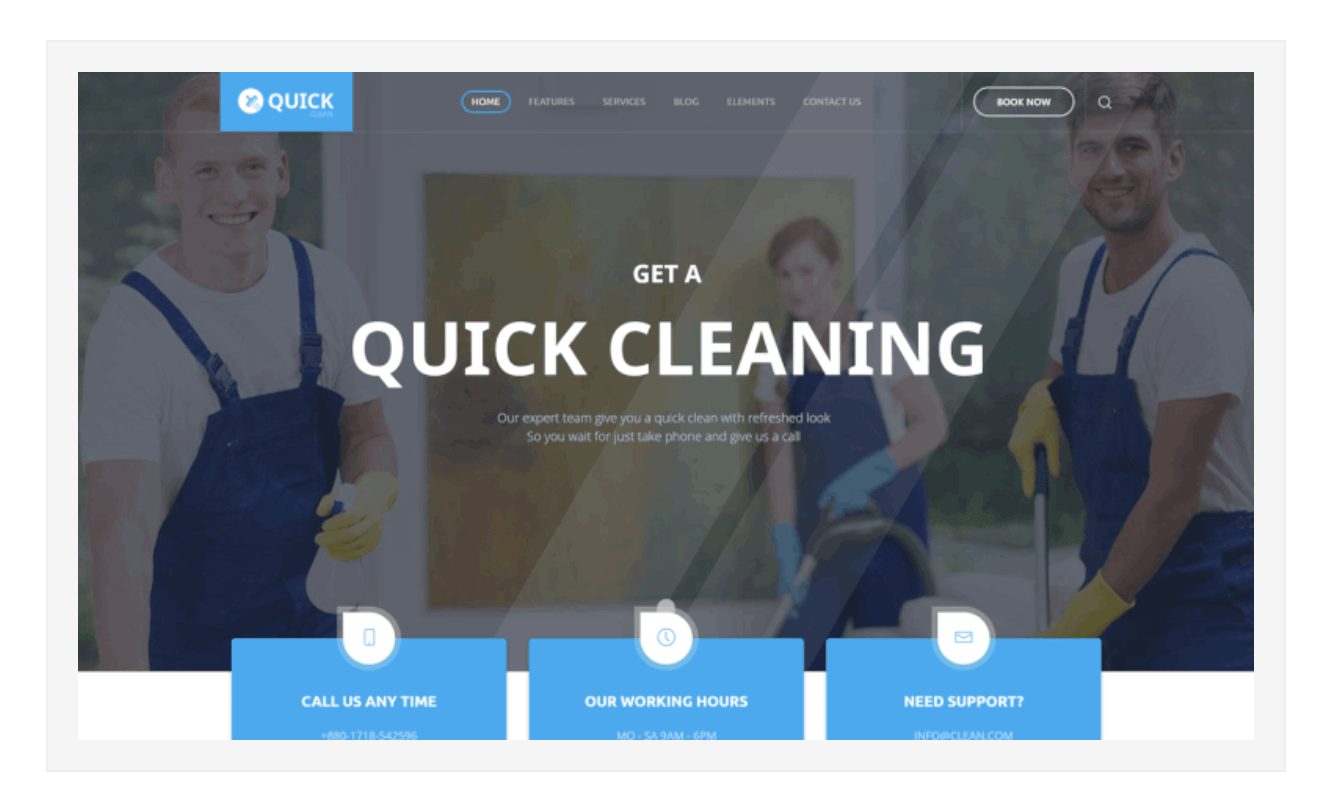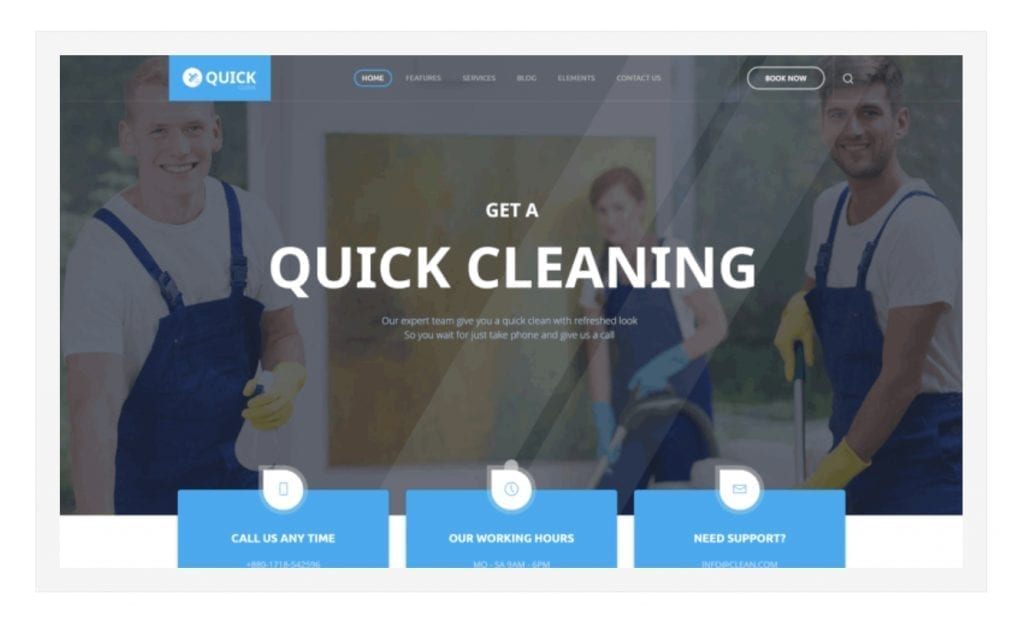 Quick is specifically for cleaning services. There's a one-click demo importer tool for fast setup, plus a development team that provides support if you need help with pre-built content.
Then, add your content and personalize the website via the WordPress live customizer as well as Elementor's drag-and-drop page builder. Get it here for $44.
Safaria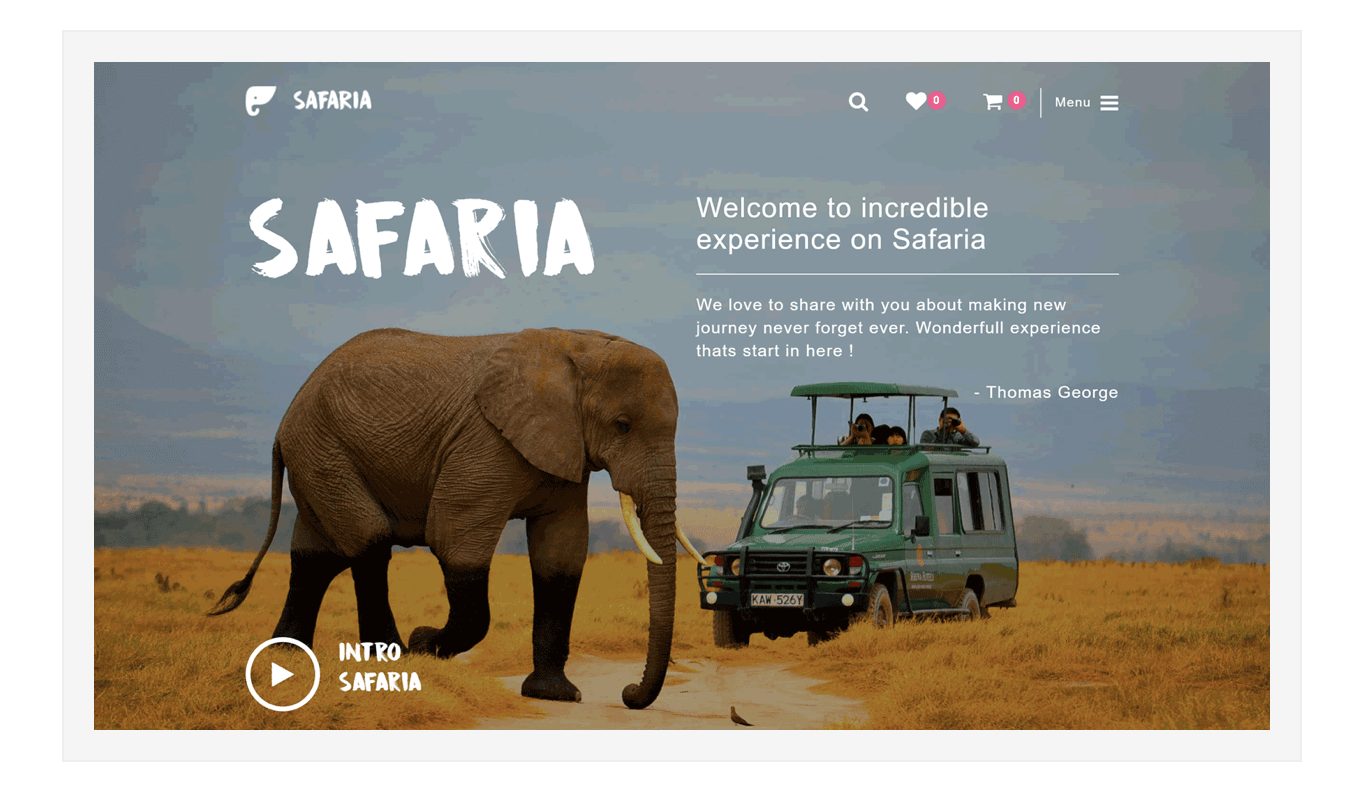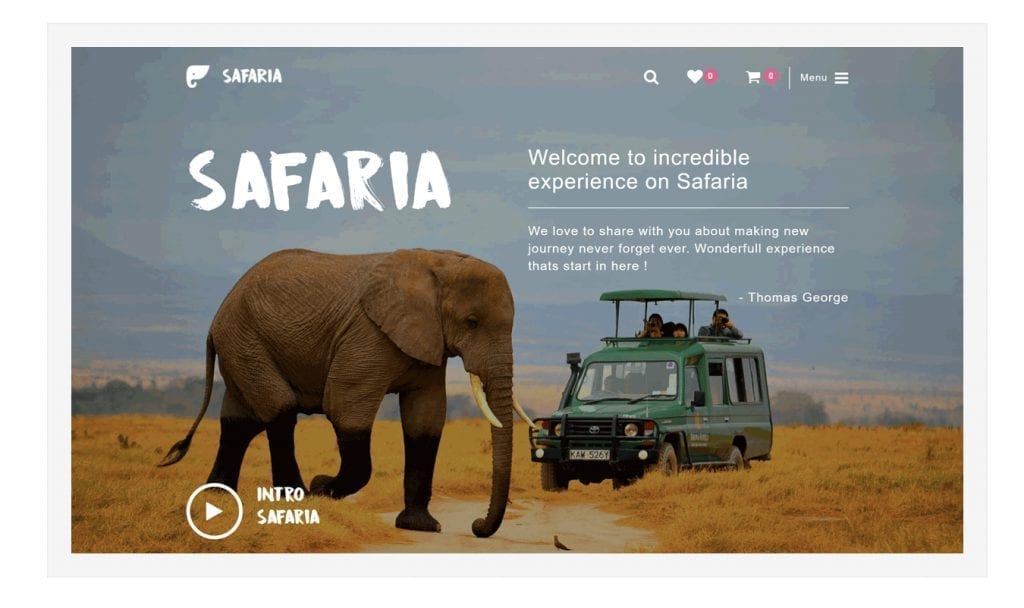 Safaria is designed for animal park, farm, safari and zoo companies, but it will even work well for animal or wildlife content creators, like bloggers. The live page builder tool lets you tweak features that you're not quite happy with so that you can perfectly adapt it to your purposes. Get it here for $49.
Sepia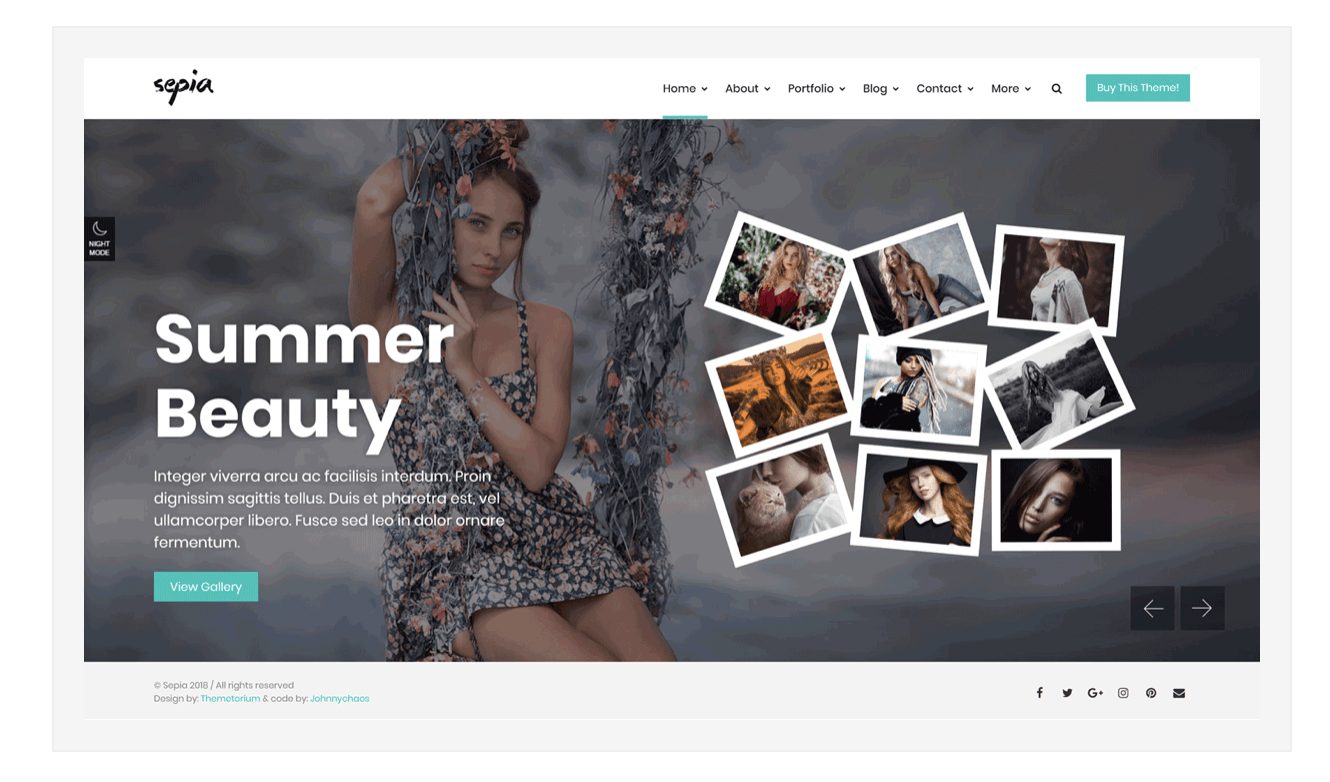 Sepia is best for photographers who need a WordPress site where they can showcase their portfolio. There are album templates to choose from and you can customize the website using Elementor (live customizer). Get it here for $59.
SolosShopy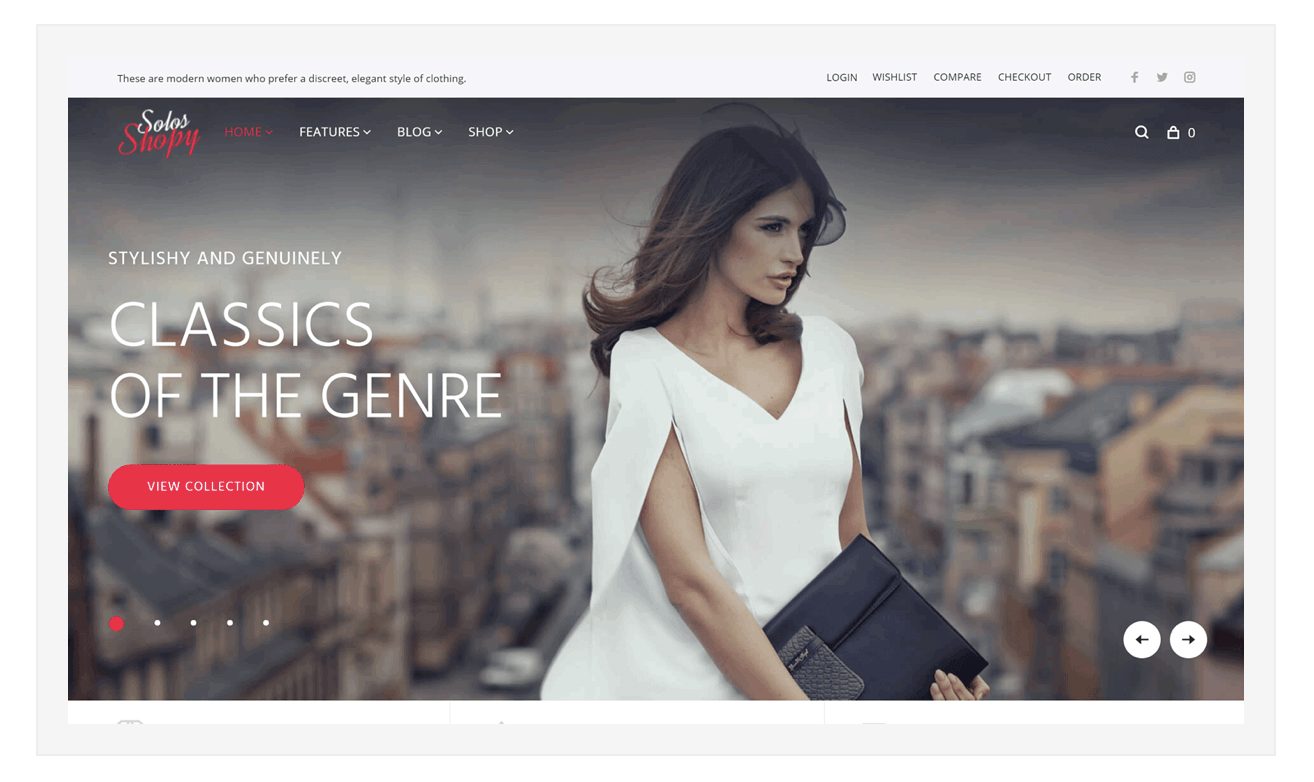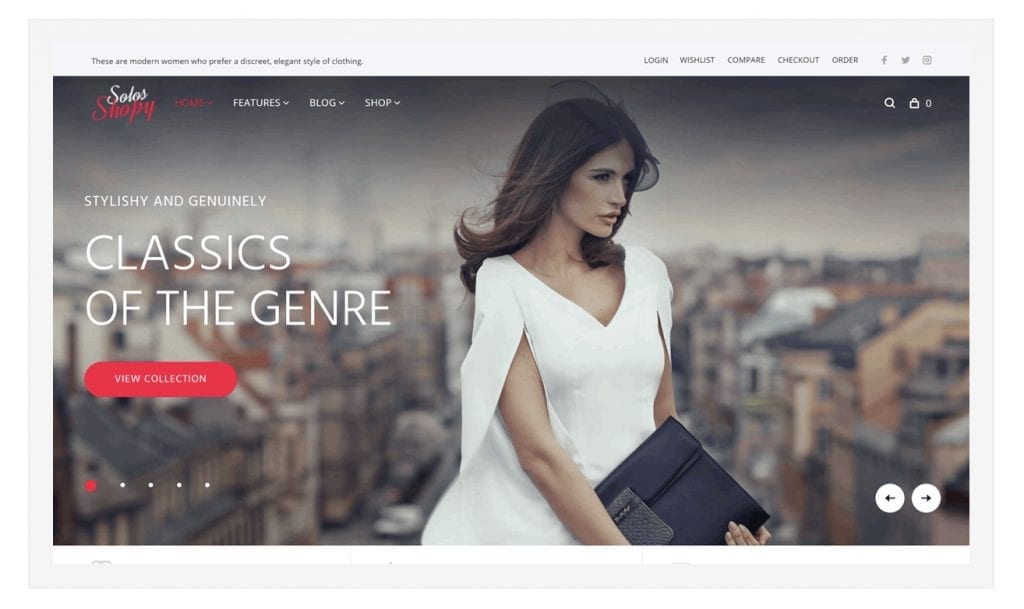 This drag-and-drop e-commerce theme is a great way to build your online shop with WordPress. There are all sorts of styles in the pre-built demos, and you can further adjust each style via Elementor.
There's a lot of online documentation for this theme, too, which is helpful whether you're a newbie website designer or a seasoned one. Get it here for $29.
Summer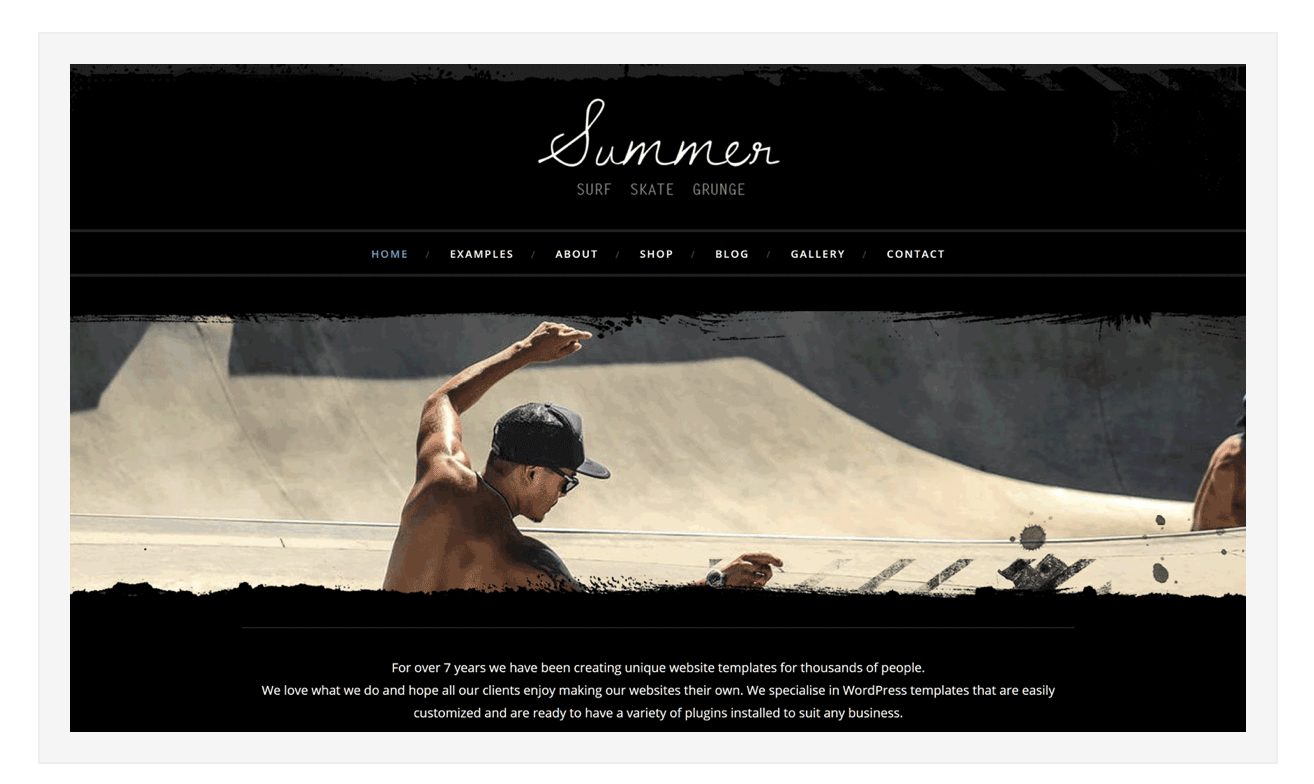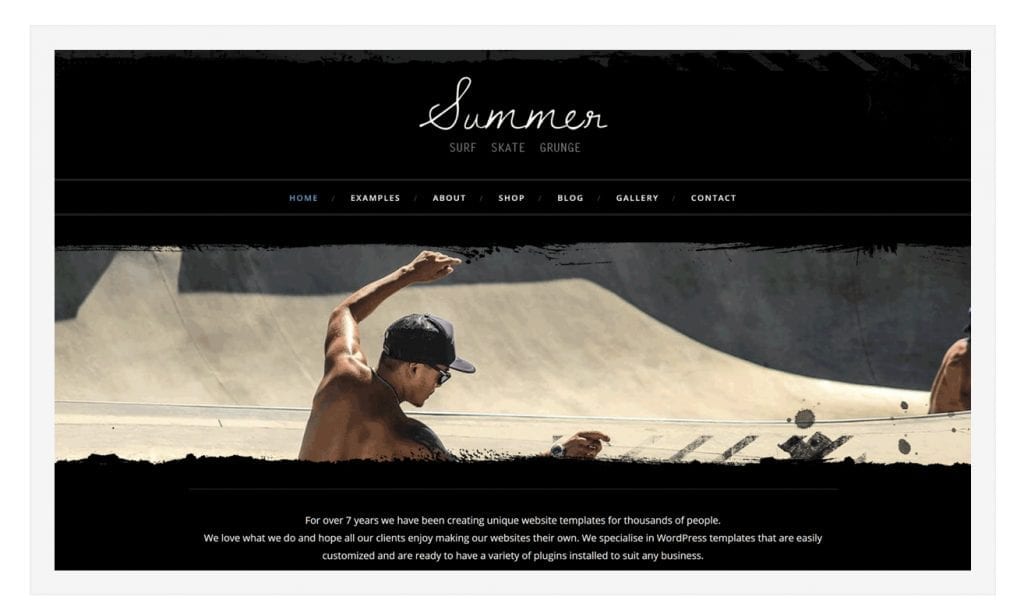 You can choose one of two variations for the Summer theme, either a light or dark design. You'll also have access to four header layouts and plenty of customization options (live customizer). The pre-built content can be edited using the drag-and-drop page builder. Get it here for $59.
Thorium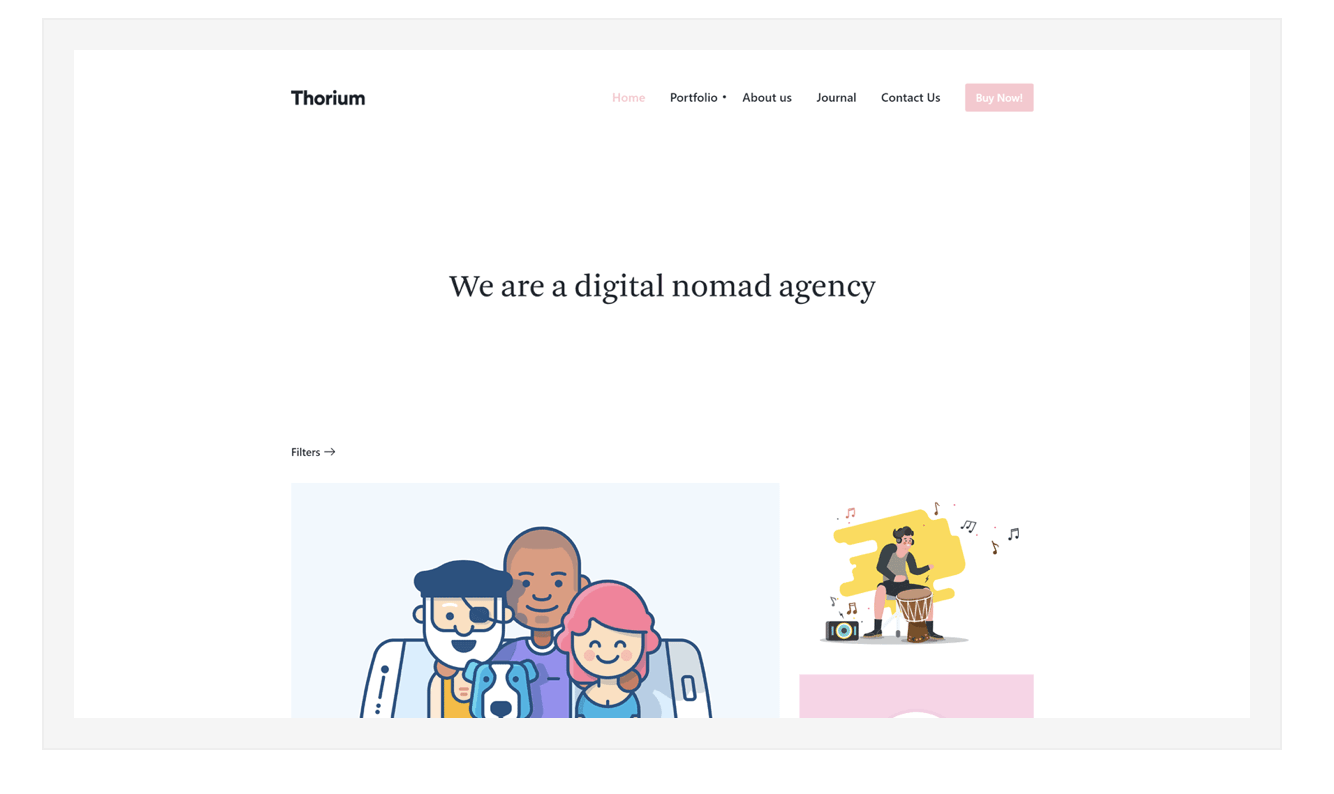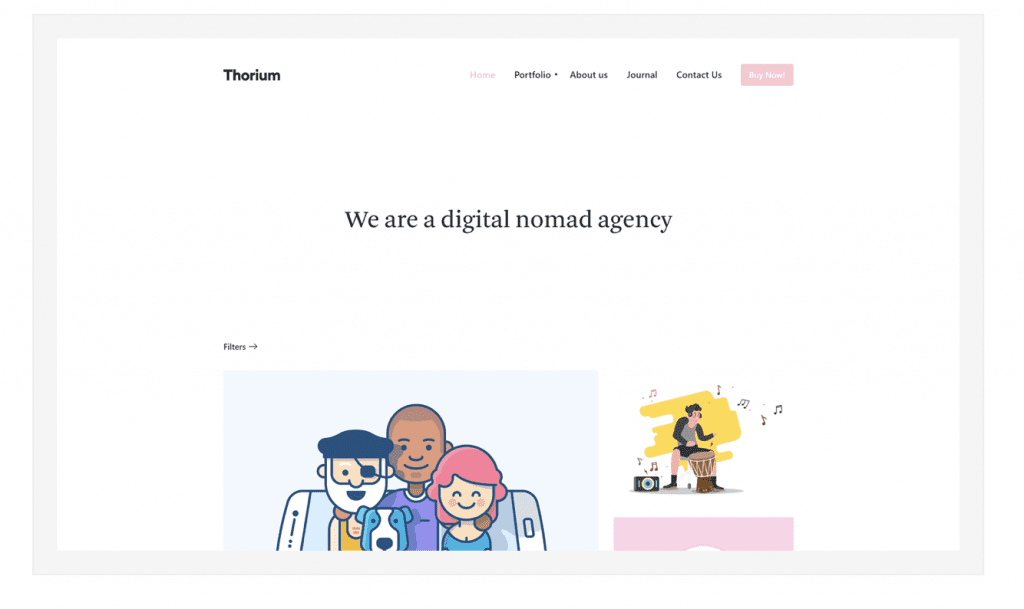 Thorium is a streamlined WordPress theme that agencies and freelancers use to attract and convert clients. Choose your preferred portfolio layout from the predesigned content, then add features using Elementor. Get it here for $49.
Ventura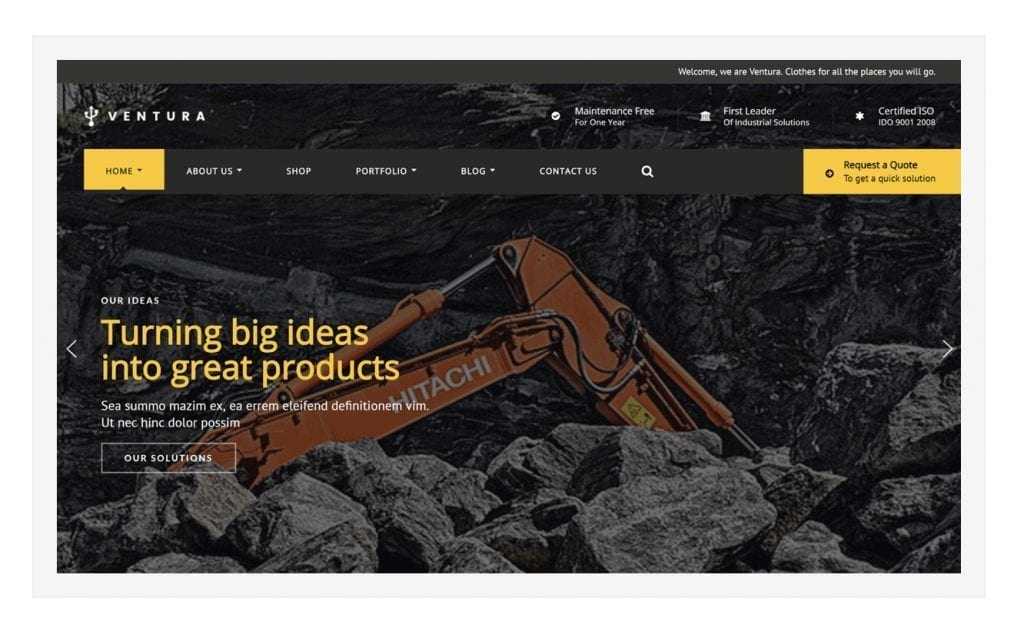 This industrial theme has six business-centric layouts for your homepage, plus demo content for your other website pages. You can then adapt your website to your specific industrial business with the theme editor. Get it here for $57.
Theme
Features
Last Updated
Price
Astra
• Comes with already built layouts
• Choose colors and fonts for your page
• Comes with Schema code integrated
• Compatible with all page builders
• Great for connecting it with WooCommerce
2019
• Free on WordPress
• Extra features cost $59
Generate Press
• Very lightweight and fast
• Easily disable things you don't want running
• Compatible with major plugins
• Comes with integrated Schema
• You can use it on unlimited websites
• Real time customizations
2018
• Free on WordPress
• Extra features cost $49.95
Zerif Lite
• Easy to create online store
• Real time customizations and easy to set up menu
• Very fast loading time
• Tutorials available
2018
• Free on WordPress
Sydney
• Plenty of customization options (fonts, layout, logo..)
• More than 600 fonts available
• Translation ready theme
• Preview changes live
• SEO ready
• Multiple headers available
• Parallax background available
2018
• Free on WordPress
• Single Theme – $59 per year
• Yearly Access – $99 per year
• Lifetime access – $249 one time fee
OceanWP
• Great design that looks good on all devices
• Fast page load time
• Works well with WooCommerce
• SEO ready
• Supports translation to your desired language
• Free templates
• Real time changes preview
2019
• Free on WordPress
Hestia
• Easy to set up an e-commerce shop
• Real time preview changes
• You can adjust color, fonts and other essential details
• SEO optimized
• Video tutorials
2019
• Free on WordPress
• Essential Plan – $89
• Business Plan- $129
• VIP Plan – $199
Phlox
• Real time changes preview
• Easy to start e-commerce store with WooCommerce
• Post Slider available
• Image Gallery Available
• Option to make Widgets
• Parallax background available
• SEO optimized
• Drag and drop page builder
2018
• Free on WordPress
• Plox Pro – $29 one time purchase
One Last Thought on Elementor Page Builder Themes
So many of these themes are free to download that we suggest starting with the freebie and then upgrading to the paid plan if you're happy with how it works. The beauty of Elementor is that you can retain your designs even if you have to switch themes.
Bottom Line: If you are STILL stuck after all this, why don't you try our #1 pick GeneratePress here to see how it feels?
Further Reading:
[interact id="61950894e81e4200184210da" type="quiz" mobile="false"]