Last Updated on June 8, 2023 by Ewen Finser
In this review, we're just looking at Webflow vs Wix, two of the most popular website builders on the market today.
Whether you're a newbie or a pro at web design, we're confident these solutions both have something to offer.
It doesn't matter whether you're launching a personal website or creating something professional for your business… you'll need a website building tool that meets your needs.
You only have to do a quick Google search for the term; 'website builders,' and you'll see there's loads of software for you to choose from.
So, with that in mind, let's dive into the meat and potatoes of this post.
Bottom Line Up Front Summary: In my experience, Wix is the most cost-effective option. Not only does it offer users a free plan, but it also provides customers with five different paid-for subscriptions. These vary in price and substance, so there's something to meet virtually everyone's needs. Wix generally easier to use than Webflow. That said, if you (or your team) are fairly technical, Webflow offers significantly more extensibility without sacrificing performance.
That said, if you want to craft high-end designs more easily, Webflow is still a great option for the more technically inclined, particularly as an alternative to WordPress.
Main Differences Between Webflow vs Wix
The main differences between Webflow vs Wix are:
Webflow has an HTML CSS website editor, whereas Wix doesn't need any code to create the site.
Webflow let you to fully customize the site, whereas Wix uses mostly templates.
Webflow comes with Zapier integration, whereas Wix is more user-friendly.
Webflow has a 'University' section with tutorials, whereas Wix is very easy to contact through email.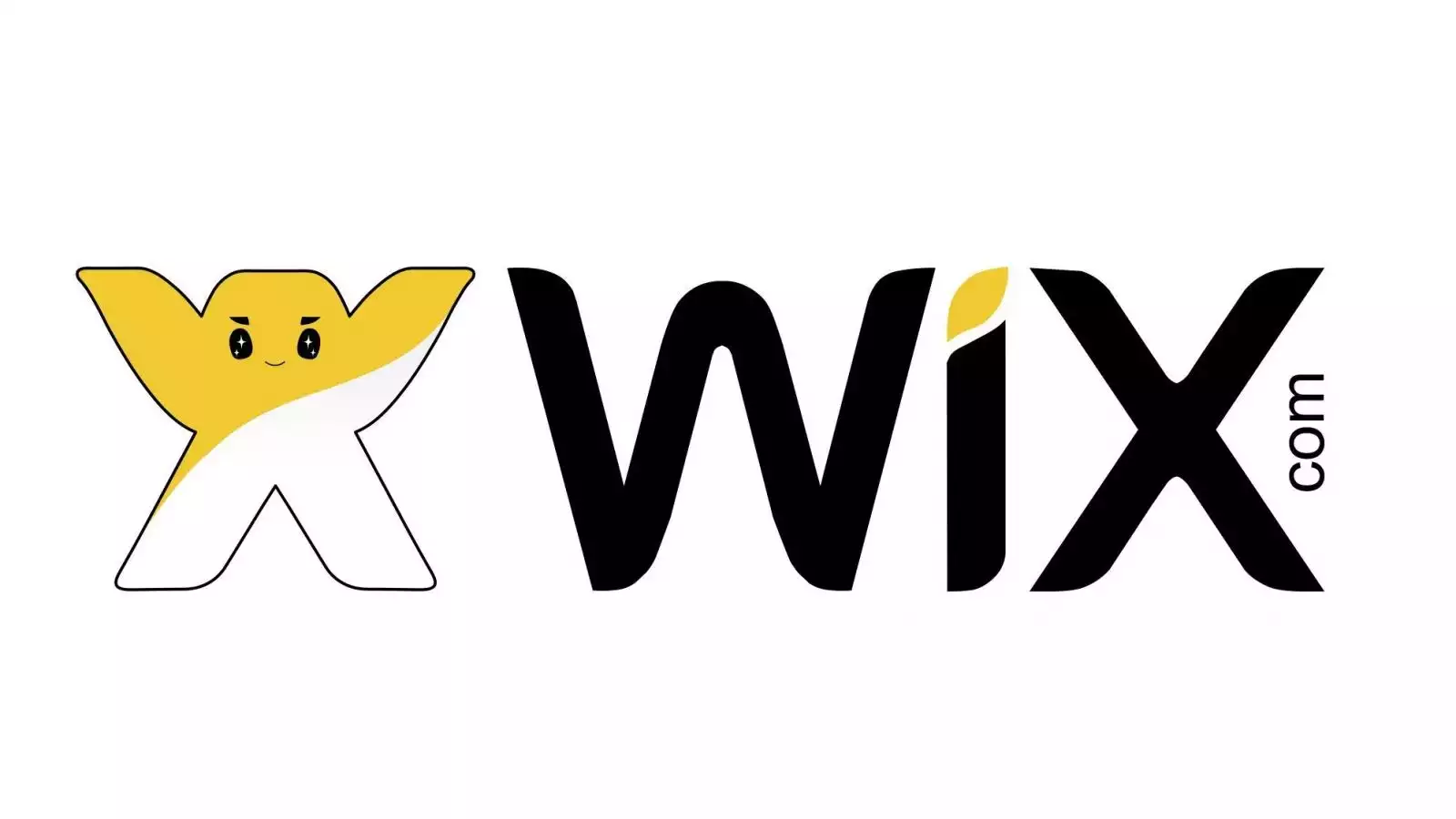 I Would Start with Wix
Wix is incredibly easy to get started with. You can launch with an elegant design and they have functionality (and plans) for every business model. Start with Wix. You can always graduate to something more advanced, later.
View Wix Plans
We earn a commission if you click this link and make a purchase at no additional cost to you.
Webflow vs Wix: A Brief Comparison of the Two and a Bit of Background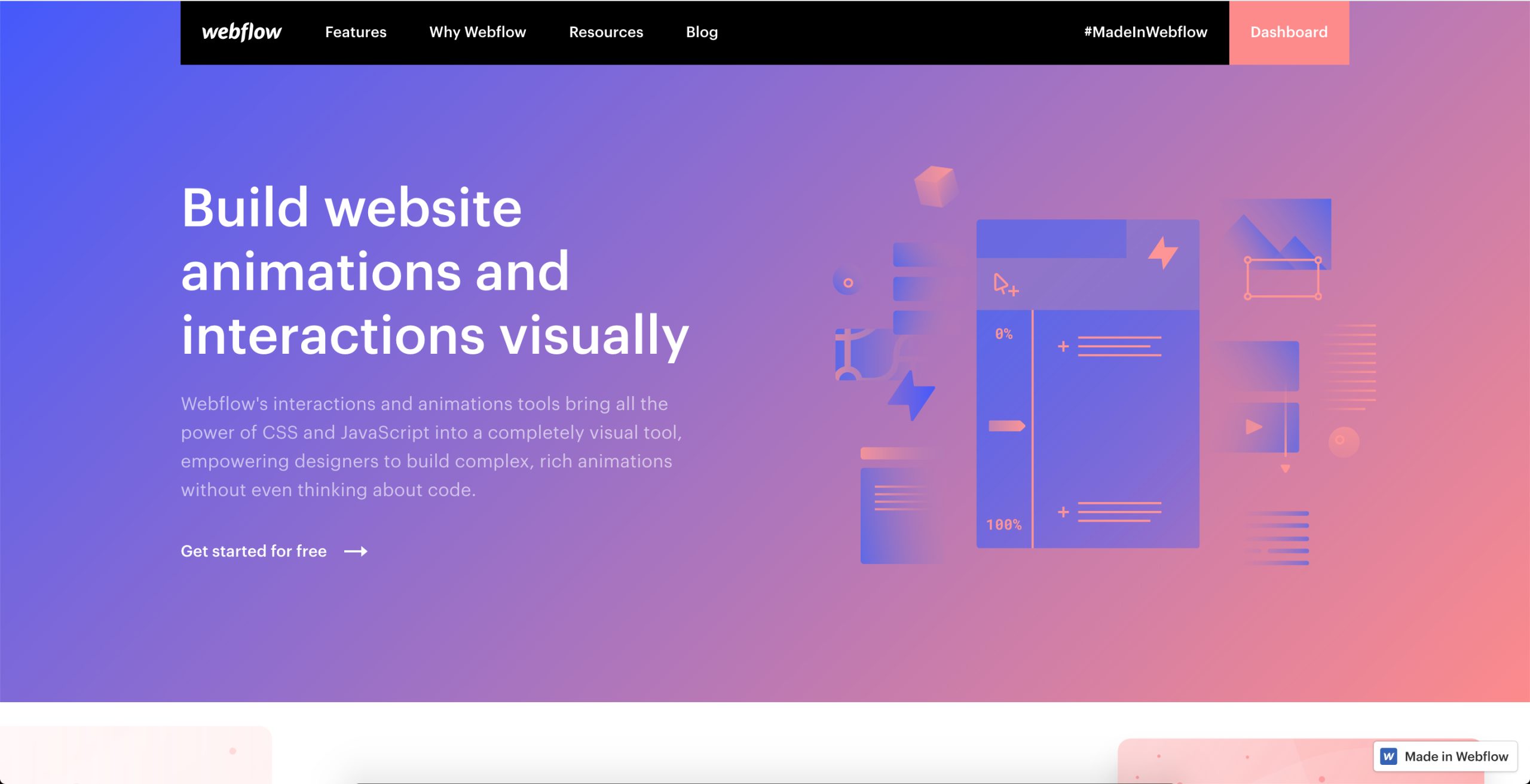 Gone are the days where you needed a degree in web programming to create and launch a professional-looking website.
Now, thanks to website builders, virtually anyone can create their own site. Even with zero experience, with the right software, the website creation process is a breeze.
Traditional website builders provide tons of website templates for you to pick from and use.
Once you've selected your theme, you can customize it. By this, we mean, you can fill it with your own content, and continue to extend its functionality and aesthetics as you carry on building your website.
Whereas, in contrast, AI website builders work by asking you (the web designer design tool) a few questions (usually about the kind of website you want and your design preferences).
Once you've submitted your answers, the website builders automatically creates a website for you. Obviously, you can still modify the design, but the bulk of the leg work is done for you. This comes in handy for people who need a simple website (or website prototyping tools)…and fast.
Okay, so now we've covered that, let's turn our attention specifically to Wix vs Webflow. Out of the two, Wix is probably more well-known. In fact, Wix boasts an international customer base of over 100 million people across 190 countries!
We're not surprised that Wix is so popular, it's easy to use, reasonably priced, and its features list isn't to be smirked at. Its key selling point is that you don't have to write a single line of code to enjoy expert-looking results!
Wix is best described as a hybrid website builders. It offers both an AI-fuelled web developing option and a template-based solution all in one. You can either manually edit your chosen website theme using their drag-and-drop editor (which incidentally, is pretty easy to use).

Or, you can put the power into Wix's hands by using 'Wix ADI,' which allows Wix to design a website for you (but, more on this later).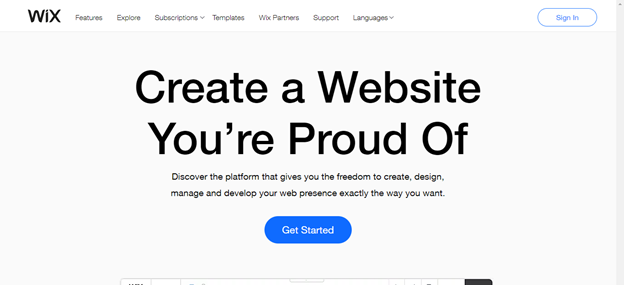 Then there's Webflow; this is more than just a website builders; it's also a CMS. As such, Webflow is much better for any small business owner or entrepreneur in need of a professional website.
Webflow offers classic template-based website builders with an extra level of customization, which typically, you only see with solutions like WordPress. As such, Webflow is (usually) better suited to users with more programming experience, i.e., web designers.
It's ideal for anyone without the time (or inclination) to delve into the nitty-gritty of your website's code, while having the option of fully customizing your web designs.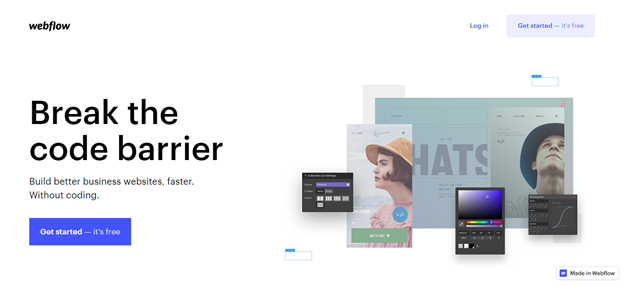 Webflow vs Wix: Which is Easier to Use?
As we've already said, Wix is well-renown for being incredibly intuitive and straightforward to use. It doesn't matter if you're completely green when it comes to web design, you'll still be able to make good use of Wix.
The signup process is simplistic. It doesn't take more than a few minutes, as they don't ask for loads of personal info.
Then as soon as you've registered and created your Wix account, you're then re-directed to your control panel. Upon first glance, it soon becomes evident that Wix's admin panel is logically-organized, which makes it easy to get to grips with.
Let's break Wix's control panel down. In short, it comprises two areas:
The dashboard
The website editor
The dashboard is where you access all of your SEO settings. It's best described as the 'hub' of where everything goes on. It's straightforward to use, but still provides tons of tools and options for customization — win-win!
Whereas, the 'website editor' is where you get into the nitty-gritty of creating and modifying your web pages. As we've already said, Wix boasts a drag-and-drop editor, which makes the website building process incredibly simple.
The drag and drop editors allow you to insert, delete, and utilize a variety of website elements, widgets, and plugins all within a matter of clicks!
We love that their drag and drop editor abides by the "absolute positioning" model. The drag and drop editor gives you far better control over the positioning and display of all your website elements. But, unfortunately, this also means that once you've started editing, you can't switch between templates.
In addition to all that, Wix's developers are committed to continually simplifying their user-interface and adding new features for you to use.
For instance, Wix recently added the following functionalities to their catalogue of tools:
Advanced parallax scrolling effects
Easy navigation options
Video background integration options
How cool is that?!
It's also worth noting, Wix comes with tons of self-help tutorials. That's in addition to offering several customer support channels (but more on their customer service in a sec!)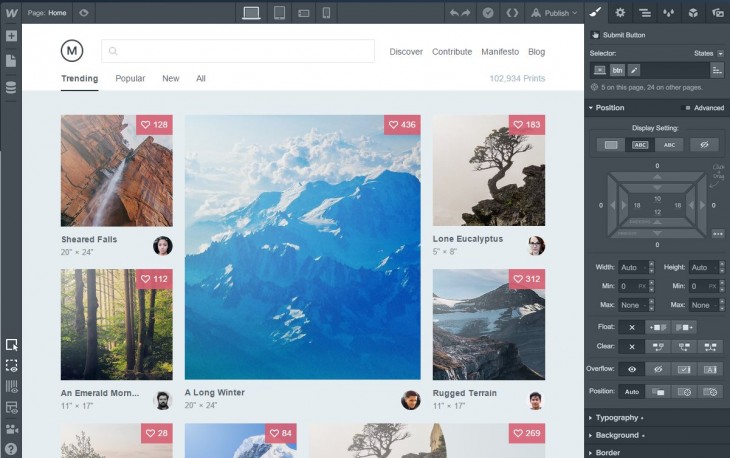 Webflow is explicitly created with the needs of web design pros in mind. As such, it isn't as user-friendly as Wix. Unsurprisingly, you'll spend more time familiarizing yourself with Webflow's dashboard. There are tons to get to grips with, including all their:
Tools
Sections
Categories
Elements
Toolbars
Their HTML/CSS website editor
All their advanced design customization options (these require an in-depth understanding of programming).
But, despite all that, it's worth noting, Webflow makes a pretty good attempt to onboard you from the get-go. For first-timers, as soon as you sign in, you're given guidance on how to use the platform. But there are lots to take in. Even with Webflow's in-depth tutorials, it still isn't immediately apparent how customers can use Webflow to the fullest.
Okay, at this stage, imagine you've gone through Webflow's tutorials and picked a template. Now, you'll be directed to Webflow's editor (which looks remarkably like Photoshop).
If you're a web designer, you'll be pleased to hear Webflow's editor has loads of design options for you to peruse through. But, the sheer amount of choice could be overwhelming to anyone new to the world of web design. As such, many users report finding Webflow's interface intimidating, to begin with.
To help make better sense of Webflow's design process, it's best to think of your site as a series of boxes. Once you wrap your head around that, it's much easier to visualize.
This is what they call 'The Box Model.' The clue is the name — unsurprisingly, you have to create a fresh box for each and every website element you add to a web page (image boxes, text boxes, button boxes, etc.). Once you've done that, you can overlay them on top of one another as and when you need to.
But, despite using the box model, the editing process is still complicated. Like we've already said, if you're new to building websites, you'll need to dedicate a few hours familiarizing yourself with the platform.
Yes, the learning curve is somewhat steeper than Wix's. But, to be fair to Webflow, their user interface is logically-structured, albeit more confusing. Plus, just like Wix, the signup process is also quick and easy, so Webflow has that in its favour.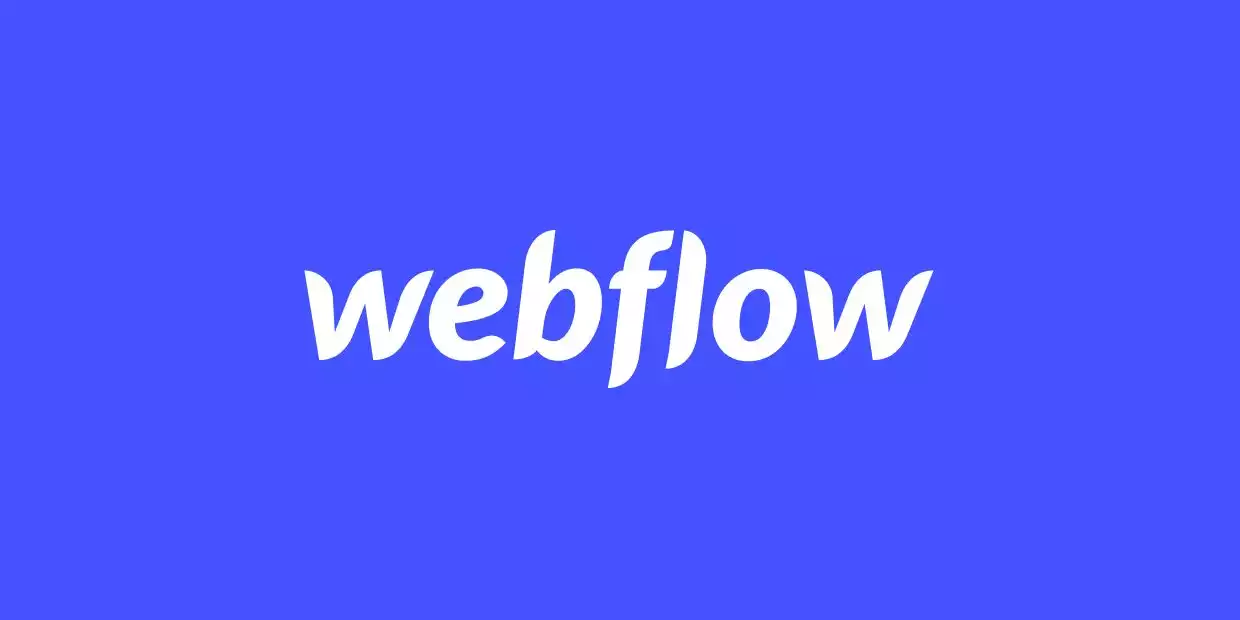 Webflow IS the Best Wordpress Alternative
I still use WordPress for most of my sites, but I've been dabbling with Webflow for new ones… I'm hooked! Moving forward, we will be using Webflow for our site re-designs to optimize for speed, security, and design freedom!
Try Webflow Now
We earn a commission if you click this link and make a purchase at no additional cost to you.
Webflow vs Wix: Feature Lists and Flexibility
Wix excels when it comes to the number of quick and easy-to-use features they have to offer. Best of all, to use these tools, you don't have to write a single line of code. You just head over to the dashboard, peruse the features, and select the one you want to use. Simple, right?
You can find the majority of Wix's tools, SEO options, and settings via the control panel. But, at the same time, if you need to extend Wix's functionality, they also have an extensive App Market.
Here you can browse, select, and use tons of widgets, add-ons, and extensions. Some are free, and others are paid-for. It's entirely up to you which plugins you use (if any) as you go about creating your website.
As we said at the beginning of this review, one of Wix's critical benefits is that it comes with a sophisticated ADI (Artificial Design Intelligence) tool. This permits you to build and customize your website with minimal effort.
How does Wix ADI work?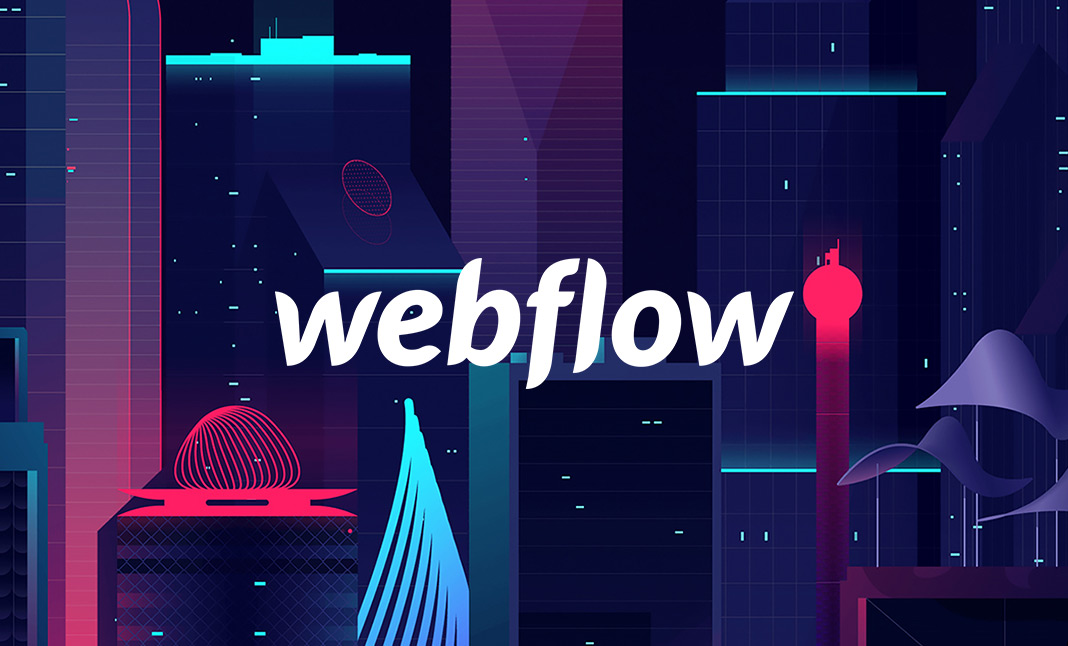 It's simple. The system generates a couple of questions for you to answer. Then once you've submitted your answers, Wix designs and creates a website for you automatically. Within an instant, you'll have your own personal and unique website!
Yes, you can modify the final product. But, if you want more control over the customization of your design, this isn't the best solution for you. Instead, we suggest building a website inside of Wix's standard editor. Again, this doesn't require any in-depth programming knowledge, you just need an eye for design.
But, if you're a little more tech-savvy, you can also use Wix Code. This grants you access to modify the raw HTML controlling the website template. This provides an extra layer of customization for anyone who wants to dig a little deeper into their web design. But if you don't, never fear, most newbies don't bother using Wix Code.
While we're on the subject of Wix Code, this feature provides a fabulous suite of tools for app development (specifically front-end development). This solution makes it possible to launch different types of web apps without learning how to code all from the convenience of Wix's dashboard.
Once you've started Wix's app-editor, you can add: new content, special effects, launch databases, and embed a variety of elements. Pretty neat, right?
Wix also boasts steller e-commerce and blogging features. With this platform, you can: create, manage, and regularly update fully-featured blogs. The same goes for launching small to mid-sized digital stores.
If you like the sound of blogging, you just pick a template, write, modify, and publish articles, adjust your privacy settings, and enable/disable commenting options. Then, voila, you're good to go!
Whereas, if you want to launch a web store, you can use Wix's integrated eCommerce platform engine. This works wonders for quickly getting an online store up and running.
Adding, modifying, and organizing product lists, collections, and catalogues are, again, a very simple process. You can sell both digital and physical items using Wix — not every e-commerce solution offers this, so take note!
Relatively recently, Wix added lots of advanced features under the umbrella of 'Wix Turbo.' These tools allow you to optimize rendering times without affecting your website's performance indicators. Consequently, your web site's speed should improve, and therefore so should your customer engagement rates too.
We couldn't discuss Wix's features without looking at Wix's Ascend package. It provides everything you need to engage with customers, automate workflows, and boost your brand.
This is what you'll get with the Wix Ascend package:
The option of offering your customers live webchat
Wix automation (for instance, personalized messages and notifications)
Email marketing tools
Social media marketing tools
SEO-optimization tools
Just to name a few.
Wix's Ascend is available as a separate subscription and can cost anywhere between $9 to $45 per month.
Last but not least, we'll cover Wix's security, backups, and restoration properties. Firstly, you'll be glad to hear all of Wix's websites come with built-in SSL security certificates as standard. For those of you who don't know, SSL stands for 'Secure Sockets Layer.'
This is just a fancy way of indicating to your website visitors that they're on a safe site. They'll see a little padlock icon next to your URL, so they can see at a glance your site boasts an SSL certificate. This is great for building trust with prospects.
Wix also has a handy autosave feature. So, in the unfortunate event, your internet goes down, or you accidentally shut down the page without saving your edits, you can recover the majority (if not, all) of your work.
On top of that, Wix also backs up several versions of your site, so you can restore your website just how it was up to a previous point with only a few clicks. How handy is that?!
What About Webflow?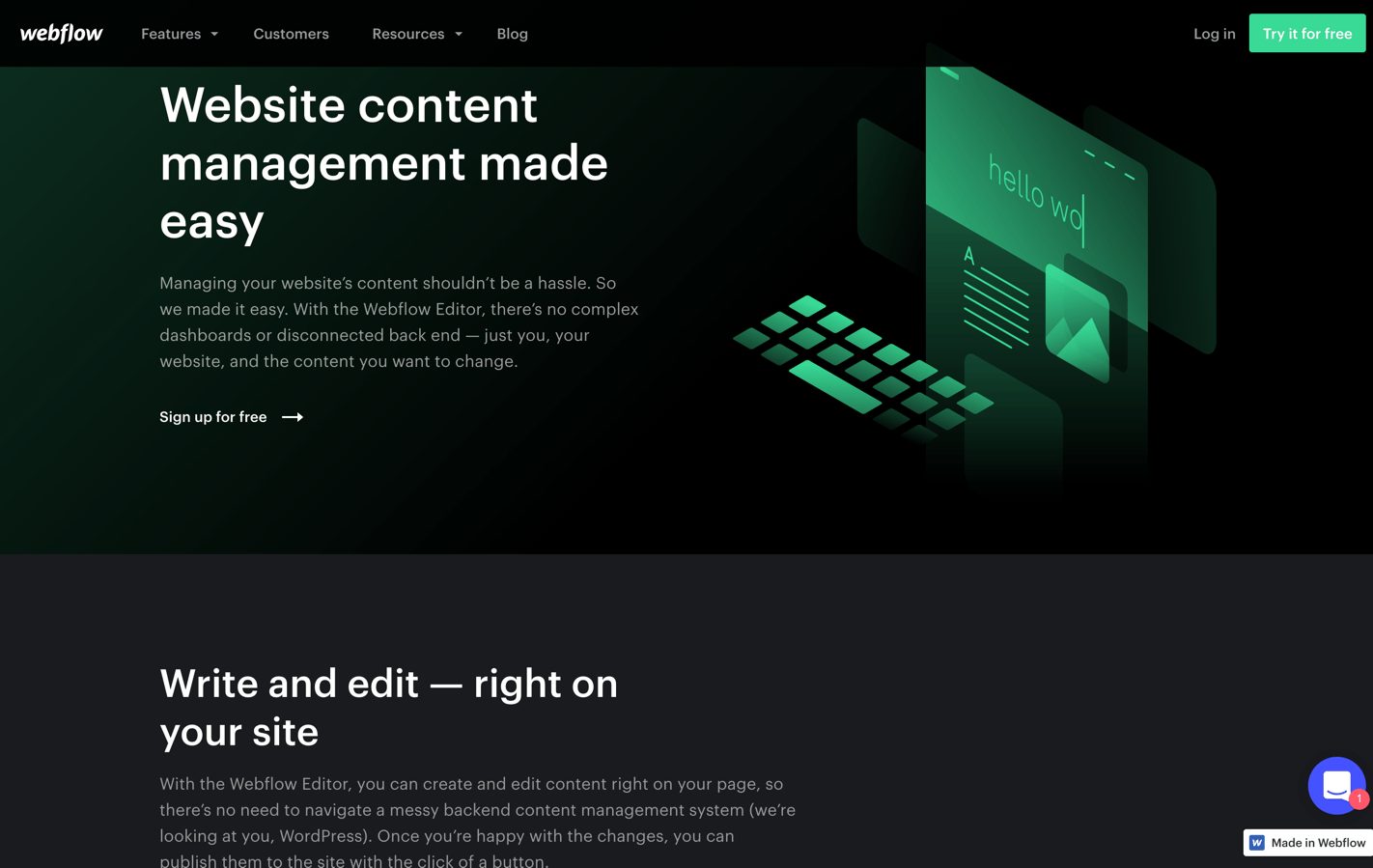 As we've already hinted at, Webflow is more of a developer-oriented service. As such, its features list is nothing short of extensive, making it ideal for more complex projects.
For your ease, we've listed some of Webflow's key hallmarks here:
Access to high-end web design customization tools
HTML/CSS editing features
Blogging functionalities
Parallax scrolling
Animations
The high-quality design is something Webflow puts lots of emphasis on, which is why Webflow offers so many quirky features for you to add to your website. For instance, parallax scrolling, multi-step animations, and micro-interactions. These are just a few of the more sophisticated things you can produce using Webflow.
When you combine all these fabulous features together, these website buildes have more of a CMS focus than Wix. With so many tools at your disposal, providing you have the right level of web design skills, (no real coding skills required) you can create something truly extraordinary.
Webflow permits you to integrate custom HTML codes into the header and footer of your website. Meanwhile, Webflow's Zapier integration allows for seamless collaboration with other team members. You can assign website management rights to individual employees and set parameters as to what your team has access to. That way, you help to ensure any sensitive information remains confidential.
With Webflow, you'll also get access to advanced SEO-optimization tools. This comes in helpful for bolstering where your website appears on Google's and Bing's search engine results.
Most platforms allow you to edit the following to improve their SEO:
Your image alt text
Target keywords
But, Webflow goes one step further. Webflow automatically generates both sitemaps and customizable 301 re-directs to help improve your website's search engines optimization. How cool is that?
Also, if you're using Webflow to run an e-commerce store, you'll have plenty of payment gateways to choose from. These include credit and debit card payments, Stripe, Apple Pay, and PayPal.
Then, once a customer goes to checkout, Webflow automatically calculates the sales tax and VAT owed and adds it to their payment total. Needless to say, this feature alone could save you hours of work. Never again will you have to waste your precious time inputting different tax brackets and correcting VAT costs.
It's also worth highlighting that, Webflow allows you to select and customize your templates in one of two modes – Designer or Editor. Let's explain these two models in greater detail:
1. Designer
Designer mode permits you to integrate third-party add-ons and widgets to your web landing pages, which works wonders for boosting functionality.
2. Editor
In Editor mode, you can modify your web page content similar to a wysiwyg editor, including things like:
Links
Media files
Graphics
Motion design elements
Just to name a few.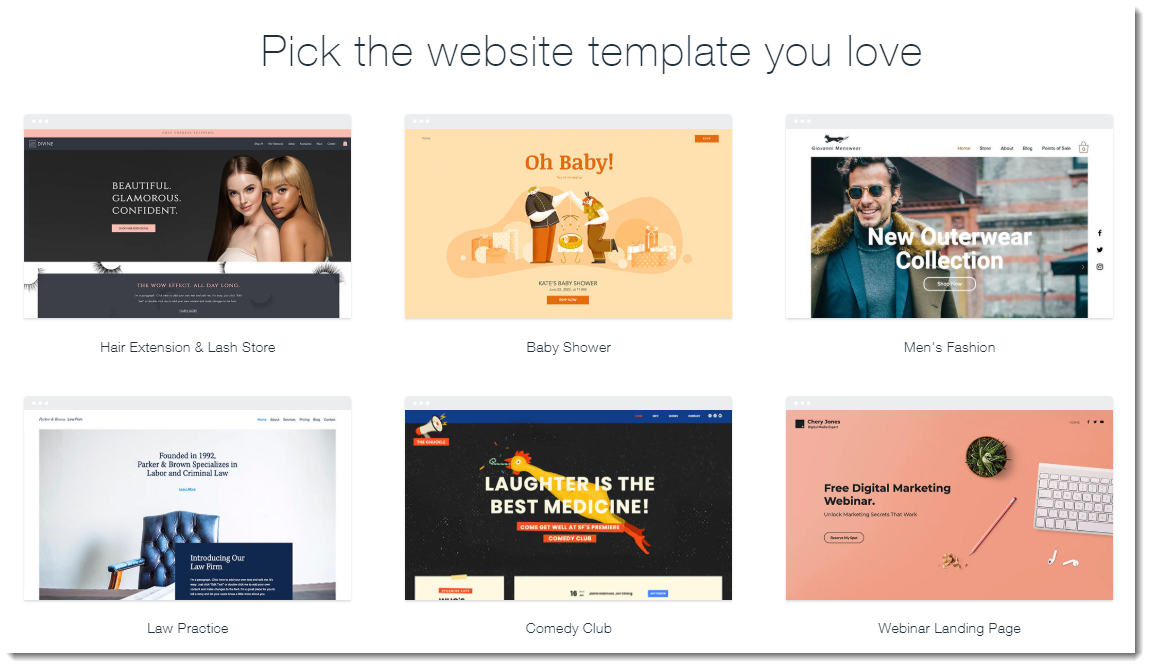 It's also worth noting, all of Webflow's websites are mobile-ready, which is a perk. You don't have to ensure responsive design layout, as that comes as standard. Yay!
You can export your website code as a CSV file. This is useful if you ever need to import your site onto another platform. You'll enjoy this benefit at no extra cost, you just have to select the 'Collections' section, and from there, you can export your files.
On the whole, Webflow's principal drawback is that the number of features they offer is slightly limited and in some cases, downright frustrating. Take there social media integration as an example.
Yes, you can link out to Facebook and Twitter pages pretty quickly, and syncing products to your Facebook store is a breeze. (This makes cross-selling between your website and your shops on social media much easier). But, embedding a live feed is incredibly complicated. The same goes for linking your website to Instagram — this seems to be needlessly complicated.
Top Tip: If you're on the hunt for a specific feature, take a look at Webflow's help centre, 'Webflow University.' Over there, you'll see precisely what Webflow has to offer. This will save you plenty of time trying to find a feature that's either hard to locate, or worse yet, non-existent.
The majority of the more advanced things you can do with Webflow aren't built-in. Instead, you have to install them as separate integrations.
Unfortunately, Webflow doesn't have its own app store. Instead, you have to find and use Webflow add-ons via third-party sites, not through Webflow directly. Needless to say, that's a bit of a drag!
Now let's take a look at Webflow's backups and security features. In addition to website designs, security is also something Webflow takes very seriously. They provide automatic backups, so you can restore your website to the point where you last saved your work. Also, like Wix stores, Webflow offers free SSL certificates with their websites.
Who Comes Out on Top for Functionality?
As you can see, when it comes to functionality, both of these website builders excel. But, despite Webflow's complexity, Wix comes out on top, because they boast robust tools for customizing web design. The same goes for Wix's blogging and eCommerce capabilities.
You also get access to Wix ADI, Turbo Mode, and an integrated App Market, and much, much, more besides.
Which is More Functional? In comparison, although Webflow's feature set is impressive, it's less extensive than Wix's…plus it's far more complicated for newbies. All in all, it's safe to say that Wix wins this round!
Who Offers Better Website Templates Between Wix vs Webflow?
Here's a brief rundown of how Wix vs Webflow's designs stack up against one another:
Wix offers the following:
550 different website themes
A mobile editor
AI website design
A drag and drop editor
Mobile-optimized themes
Whereas, Webflow offers all of the above, except for AI website design. Plus, they don't have as many themes to choose from, with only around 200 different templates available.
With that in mind, let's look at Wix's web templates more closely…
With over 550 high-quality themes on offer, Wix, hands down, have one of the most impressive, wide-ranging, and fully-customizable collections.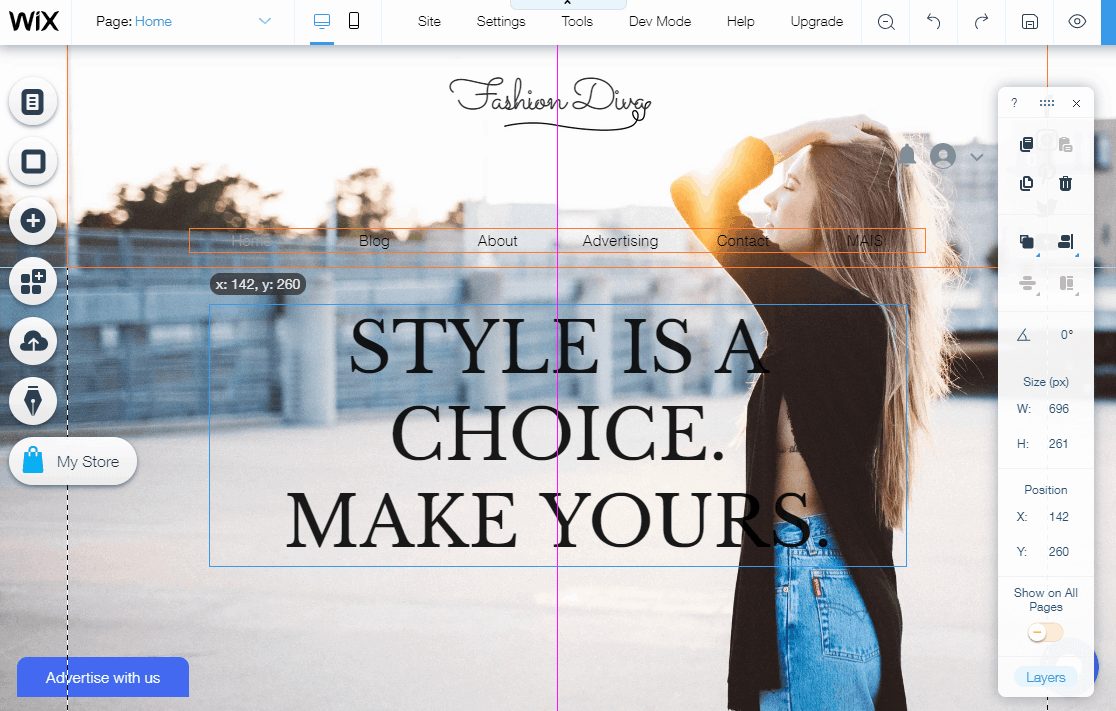 These themes are divided into niche categories, which makes finding the perfect template much easier.
You'll also be pleased to hear, Wix's templates are regularly updated by professional web designers. And, all of these themes are responsive by default, so they'll automatically adapt to suit all screen types, sizes, and resolutions.
Wix also provides users with a convenient preview option. This permits you to see how your website appears both on mobile and desktop screens before you go live with your edits.
You can also modify the mobile version of your website while you're on the go, using Wix's mobile editor. This is super convenient for entrepreneurs always on the run!
You should note: The edits you make in mobile mode won't display in the desktop version of your website. But, every modification you make inside of desktop mode immediately shows on mobile.
Alternatively, if you don't want to use one of Wix's templates, you can opt for an entirely blank theme, which allows you to bring your web pages to life from scratch. If you have a specific vision for the way you want your site to look, this might be the best option for you.
But, as we've already said, the biggest drawback to Wix's templates is that you can't switch between themes once you start making edits. Our best advice is to spend a decent amount of time carefully selecting the template you want from the get-go. This reduces the likelihood of you regretting your choice later down the road.
What About Webflow's Templates?
Webflow's collection of templates is also pretty exciting. Yes, they don't boast as many themes as Wix. Still, its developers are continually designing new templates to add to its growing collection.
There are over 200 themes for you to choose from, 30 of which are free, but the rest are paid-for (ranging anywhere between $24 and $79). We love there are several templates for different types of web pages. I,e., homepages, services, about us, user reviews, contact us, and much, much more.
Similarly to Wix, you can also pick a blank canvas and customize your web pages just how you want them.
Wix vs Webflow Themes: Who Comes Out on Top?
Again, it appears as though Wix prevails over Webflow with regards to the number of templates available and options for customizing themes. Plus, Wix also boasts an integrated mobile editor, so you can modify the mobile version of your website from anywhere at any time.
Wix vs Webflow: Who Provides the Best Customer Support?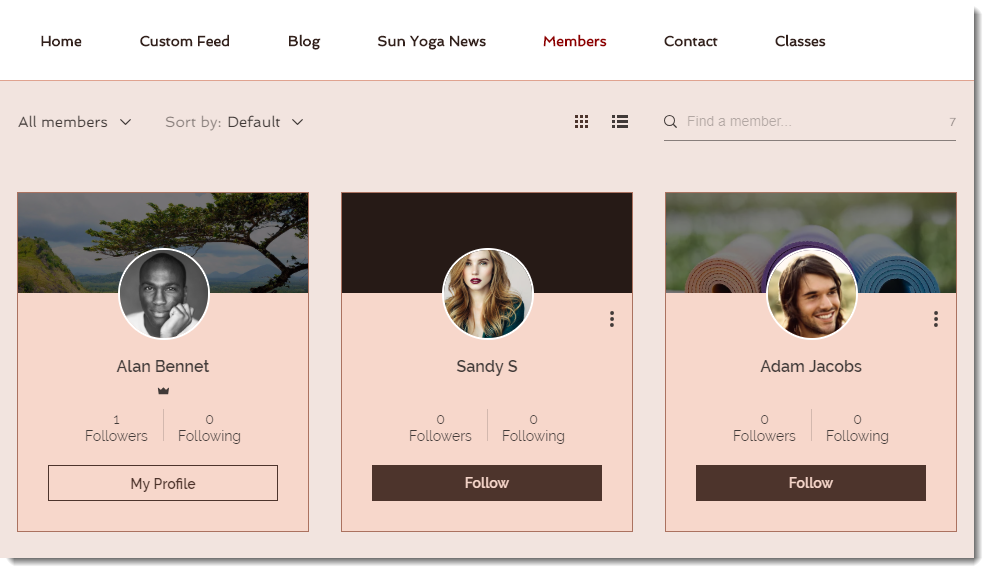 What about customer support? This is another significant factor to consider before purchasing website builders.
Wix's customer support team is easy to get a hold of via email, and reportedly provides customers with timely and helpful assistance. In addition to that, you'll also find a ton of useful prompts, tips, and directions as you peruse through Wix's tools, pages, and dashboard.
For instance, if you click on an editable element, a question mark will appear. Just click on that to find out more info as well as practical tips on how to use it.
Wix also has a forum, knowledgebase, and Support Center. You should be able to find the answers you need via any and all of these channels. Over on Wix's knowledgebase, you'll find several step-by-step online tutorials (including video tutorials), guidelines, and how-to videos. This work wonders if you'd rather fix the issues yourself and not wait around for an email response.
Similar to Wix, Webflow's customer support options are as versatile as they are helpful. They've paid careful attention to the self-help aspect of their technical support. Webflow has a 'University' section, where you'll come across several video tutorials as well as a rich knowledgebase. You'll also stumble across other useful materials as you start creating your website in editor mode.
Users also have access to a user-based forum, where you can ask questions and receive helpful answers. Webflow also has a blog full of relevant info. Over there, you'll primarily find articles explaining the basics of how to use Webflow's service.
There's also plenty of social network groups for you to join. This is the place to be for meeting and conversing with other users and developers. Not to mention, another fabulous resource for finding answers to your questions.
Best of all, you can also access Webflow's tech support (around the clock) via live web chat and email.
Who Boasts Best Customer Support?
As you can see, both Webflow vs Wix offer an impressive array of customer support options, both provide:
Thorough knowledgebase
Customers forums
Blogs brimming with informative content
Video how-to guides
User manuals and helpful guidelines.
In our opinion, Wix vs Webflow are level peggings when it comes to the quality of their customer support. We're confident that whatever problem you face with either of these website builders, their helpful customer support, and self-help resources provide you with adequate solutions.
How Much Will These Website Builders Set You Back?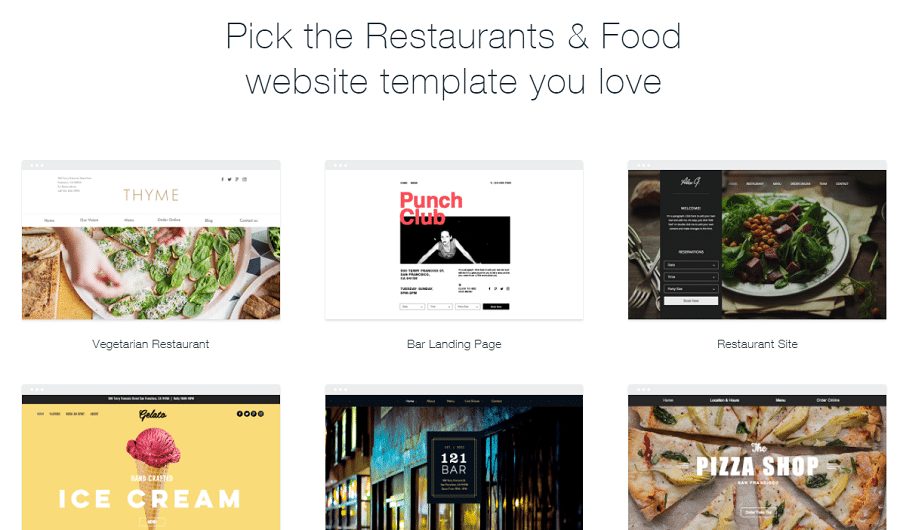 As we say time and again in our reviews, if the price isn't right, it doesn't matter how good the software is, it's a no-go. So how much do you have to shell out for Webflow vs Wix?
On the whole, Wix presents users with a more affordable option. When you consider how much this program has to offer, it exudes value for money!
Wix offers customers a completely free version of their program, which is certainly worth making the most out of. We advise using this resource to test the functionality of the service before committing your hard-earned money purchasing the software.
But, once you're ready to launch a fully-featured project, you'll probably want to upgrade to one of Wix's paid-for subscriptions.
Here's a brief rundown of all their price points:
Unlimited: $12.50 a month
eCommerce: $16.50 a month
VIP: $24.50 a month
These are the monthly prices payable when you opt for one of Wix's annual site plans.
You should note: The cheapest paid-for plan, the 'Connect Domain' subscription, comes with Wix's banner ads plastered all over your website. This isn't great for creating and maintaining a strong brand. So, if you're taking your business seriously, you'll want to splurge on the next tier up.
Wix also comes with a 14-day money-back guarantee. So if you're unsatisfied with your chosen paid-for plan, you should be able to get your money back.
It's also worth bearing in mind, Wix is famous for providing new customers with special offers and discounts, so be sure to look out for those if you're thinking about purchasing Wix. It's not just new customers who benefit from special offers, Wix sometimes launches loyalty programs and other bonuses for their existing and newly-registered users. So, if you're on a tight budget, be sure to take advantage of these!
Webflow
Webflow offers customers a free "Starter" Plan, this package is free for life. It never expires! Just like Wix's free plan, this is great for exploring Webflow's feature set. But of course, like most free software, it's not without its limitations. It comes with a Webflow subdomain, and ad banners are displayed on your site — not cool. Plus, with the free plan, you can't use Webflow's code access feature.
As such, if you want to benefit from Webflow's more advanced features, you'll have to choose between their standard and team plans. Like Wix, you can choose whether you're billed monthly or yearly. Opting for Webflow's annual subscription can save you as much as 50% in some instances!
Okay, so let's delve into the nitty-gritty of the Webflow pricing:
Webflow's standard website plans come with the option of either a Lite and/or Pro subscription. The Lite plan will set you back $16 a month, and the Pro one, $36 a month.
As for the Team Plan, they offer three different subscriptions: Small, Medium, and Large. The costs of these packages are as follows: $70, $140, and $280 a month.
It's also worth noting: If you're a freelancer using the Webflow app to bill your clients, you won't have to pay a penny. It's your clients that take the brunt of the costs. But, of course, you're responsible for developing these branded invoices.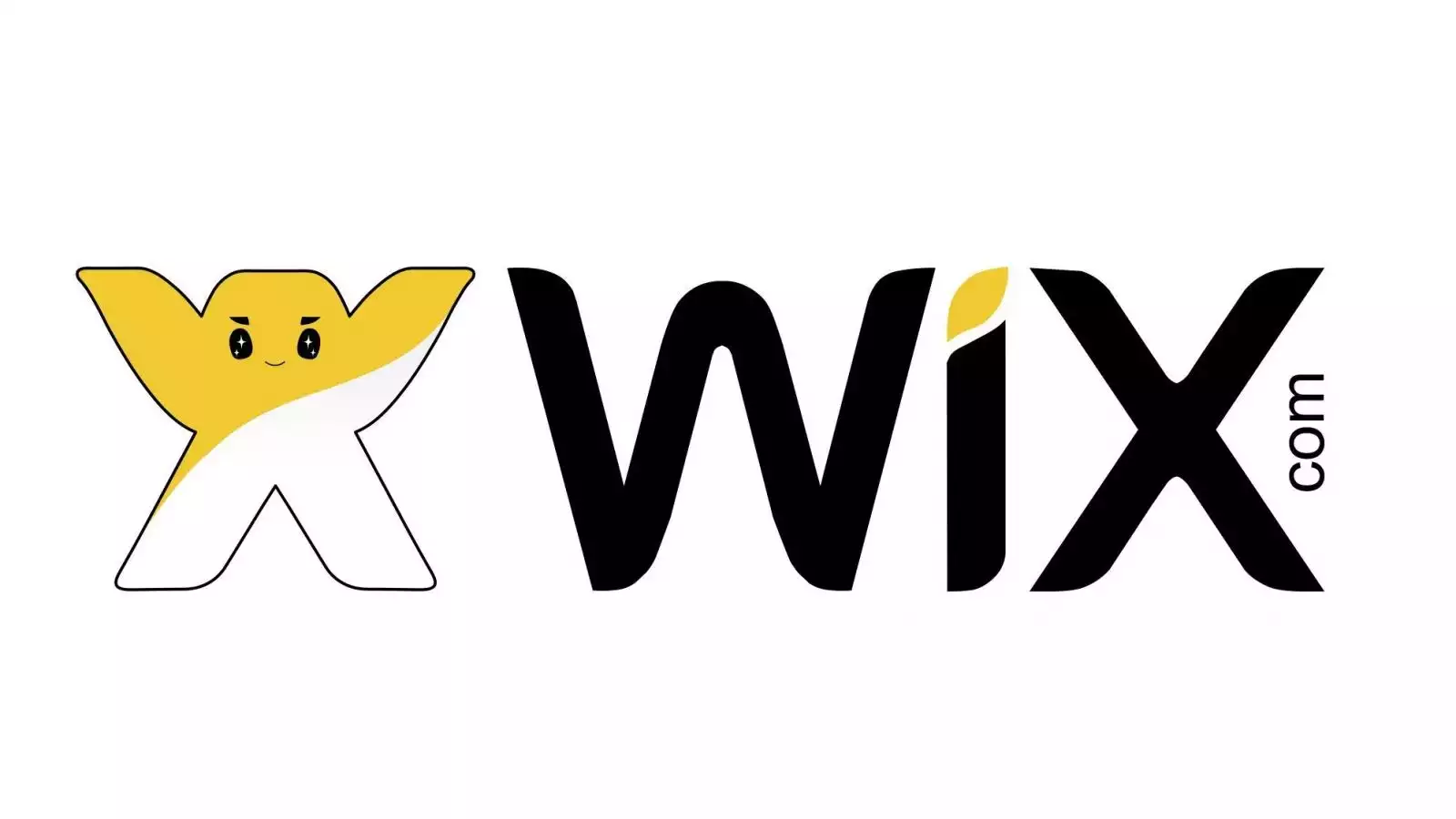 I Would Start with Wix
Wix is incredibly easy to get started with. You can launch with an elegant design and they have functionality (and plans) for every business model. Start with Wix. You can always graduate to something more advanced, later.
View Wix Plans
We earn a commission if you click this link and make a purchase at no additional cost to you.
Where to Find the Best Webflow Website Designers
I really love Webflow. But clearly an issue with Webflow is that you need a fairly technical base of knowledge to fully leverage the toolset.
With this in mind, if you still want to leverage Webflow but don't want to go down the DIY rabbit hole, check out these places to source top design talent (specifically for Webflow):
Frequently Asked Questions [FAQ]
How to create a Wix Account?

To create a Wix account, just go to their official website, and enter an email account you want to be associated with your site, create a password and click in "register."
What kind of support does Webflow provide?

How much traffic can the Webflow hosting handle?

You will hardly have to worry about how Webflow will handle your traffic. This tool is capable of handle millions of concurrent visits.
The Bottom Line: Which is the Most Cost-Effective?
Bottom Line Summary: Wix is the most cost-effective option. Not only does it offer users a free plan, but it also provides customers with five different paid-for subscriptions. These vary in price and substance, so there's something to meet virtually everyone's needs.

Despite their reasonable prices, the quality of Wix's tools and functionality isn't compromised, as each of Wix's paid-for account plans boasts an extensive list of top-notch features.
All in All: Wix vs Webflow Which Comes Out Better?
The choice between Wix and Webflow is a tough one. Both website builders are giants in the website building industry. It's safe to say these two pieces of software target two very different user bases, but if we had to pick a superior one, it would have to be Wix.
Although Webflow is a robust solution for professional web designers, Wix caters to the needs of both newbies and pros alike. Wix offers tons of sophisticated customization features, an impressive variety of website templates, and the option of an AI builder — what's not to love about that?!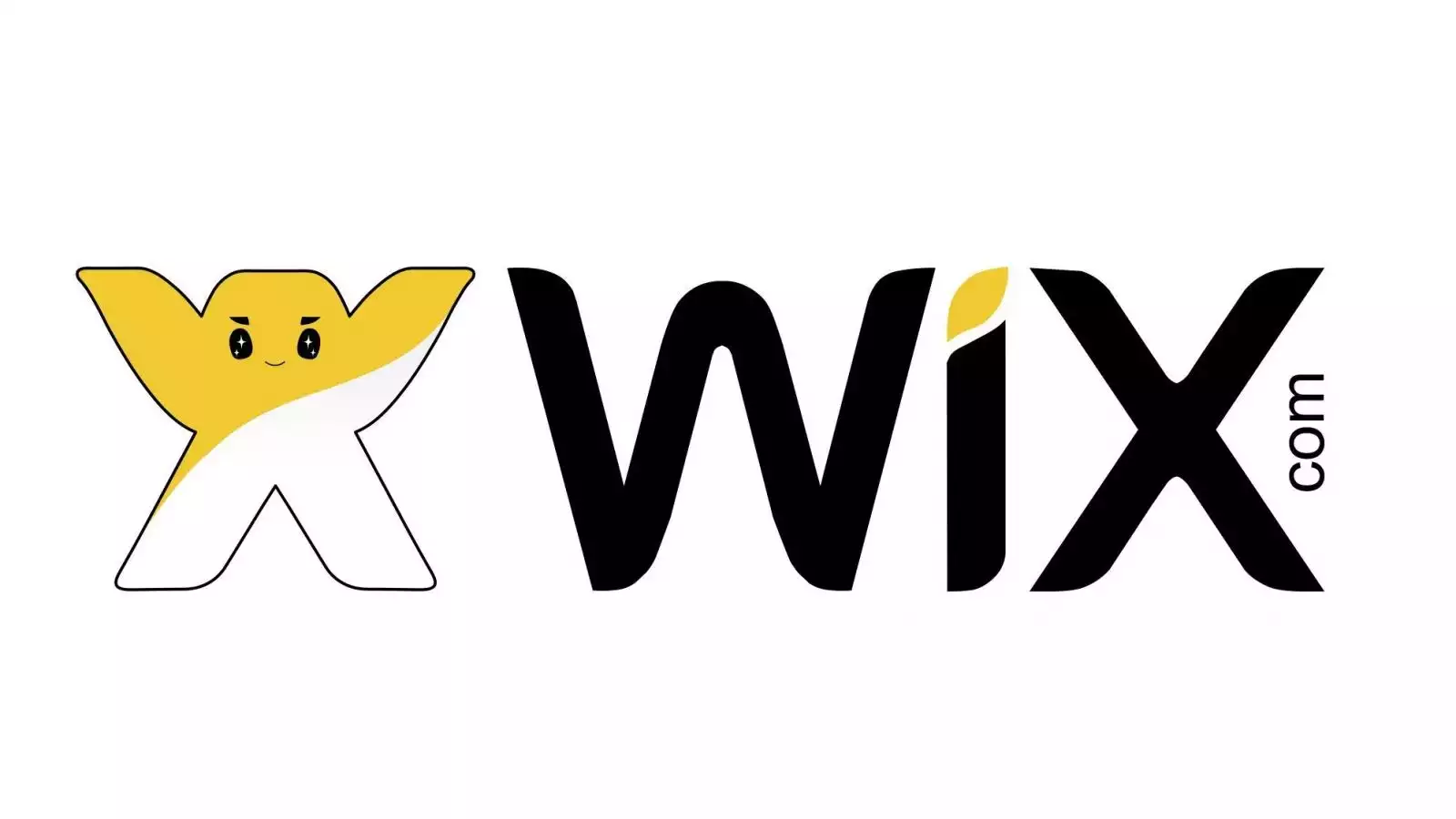 I Would Start with Wix
Wix is incredibly easy to get started with. You can launch with an elegant design and they have functionality (and plans) for every business model. Start with Wix. You can always graduate to something more advanced, later.
View Wix Plans
We earn a commission if you click this link and make a purchase at no additional cost to you.
Have you used either of these two solutions before? If so, we would love to hear how you got on in the comments box below, speak soon!
Webflow and Wix vs Other Site Builders
If you still aren't quite settled on either of these website builder platforms, or just want to explore the market a bit, feel free to read our other direct comparisons.