Last Updated on August 30, 2023 by Ewen Finser
A sales funnel refers to the steps a customer will take as they move through your marketing process in order to (hopefully) make a purchase.
The sales funnel can be thought of as having three distinct stages:
The first is the foundation, which will be something like a landing page or a pop-up. The landing page will say, for instance, "Ever wonder how to choose the best sales funnel tool for your business? Download this free guide!" The visitor will enter their email address in order to access the freebie – and voila, now you have their email address to contact later.
The second stage is the follow-up, which you'll do through email automation and retargeting. The third and last stage is the flow of traffic to the action you want the person to take, like purchasing a product.
Sales funnels can be simplistic or complex. A simple sales funnel could consist of just two pages. The first page would collect email addresses in exchange for a high-value gift, then the second page would have a "thank you" message and the freebie to download. More in-depth sales funnels can have several steps and pages for the potential customer to walk through.
Sales funnel software makes it possible for your sales team to connect with your customers in a way that closes deals and attracts new ones. These tools have a ton of benefits, including:
Provide the sales team with important customer information
Track the sales pipeline to determine areas of improvement
Generate more leads from your landing pages and website
Compete with other similar companies in your field
The sales funnel is about more than just email list growth and higher profits, than numbers and dollar signs. It's about finding the best way to improve customer affinity in a way that appeals to both you and them. It's also about cutting down on some of the manual work your team's been taking care of – like updating contact and sales information in spreadsheets – in order to focus on more important tasks like networking and communicating with your audience.
There's a lot to take into account when you're searching for the best sales funnel tool for your business. Factors to consider include features, required training, customer service and support materials, user-friendliness, and price.
In this article, we'll start by quickly explaining three of the most common types of sales funnels. Then, we'll talk about what you should know about your business in order to choose the right sales funnel tool. We'll then jump into the features to look for in sales funnel software. To end, we'll discuss usability and pricing, then leave you with some final thoughts.
3 Common Types of Funnels
There are many types of funnels that you can set up and some software will let you pick and choose the specific funnel type you want to create. Here are three of the most common types:
1. Opt-In or Lead Capture Funnels
Opt-in or lead capture funnels let you capture the email addresses of people in order to grow your mailing list. That way, you can send emails or newsletters to those subscribers in order to market your products or services.
Most of the time, you'll entice the person to sign up for the mailing list with a free digital download, like an e-book or software. Or use a tool like LeadFormly to try and double or even triple your conversion rates by using optimized forms.
2. Sales Page Funnels
Sales page funnels help you to sell more products or services by adding things like upsells and cross-sells. This helps you to get the most out of each sale to those customers who have already shown interest.
Upselling is one of the best things you can do for your sales funnel. The upsell doesn't just increase profits per conversion, but also improves the lifetime value of the customer.
3. Webinar Funnels
These funnels are specifically used to get people to sign up for a webinar. You can then pitch the product or service you have for sale either during or after the webinar.
Further Read: Best Webinar Landing Page Builders.
First Steps: Understanding Your Business
Before you can dive into the different types of sales funnel programs out there, you need to get a handle on your own business. Here are a few things to think about:
Are you a B2C or B2B business?
What size is your business?
What types of tools have suited your business the best in the past?
Are you a large business that needs a ton of bells and whistles in your tools?
Are you a small business that can't afford to pay for unnecessary extras?
Which teams will be using the sales funnel tool?
Do you have a developer on your team?
Some sales funnel tools let you choose your specific industry as well as the type of funnel you want to create. Here's a little more information about some of these points:
B2C vs. B2B Businesses
There's a big difference between a B2C (business-to-consumer) business and a B2B (business-to-business) company. You'll need a specific type of software depending on the type of business you have. For example, a B2C company that targets consumers will need to track and manage purchases. A B2B company, on the other hand, will need features that will be able to track and manage deals with other businesses.
Teams Involved
The sales funnel tool you choose will have to support all of the teams involved, from sales and marketing teams to management. Not only will these teams have to use the tool, but they'll have to be trained on it, too.
Developer Knowhow vs. Out-of-the-Box Functionality
If you have a developer on your team, you can create landing pages from scratch instead of having to choose from pre-designed templates. If you have a solid idea of what you want the landing page to look like, you can start with a blank canvas and create precisely what you're picturing. Or, you can edit the code of an existing sales funnel template to get exactly what you want.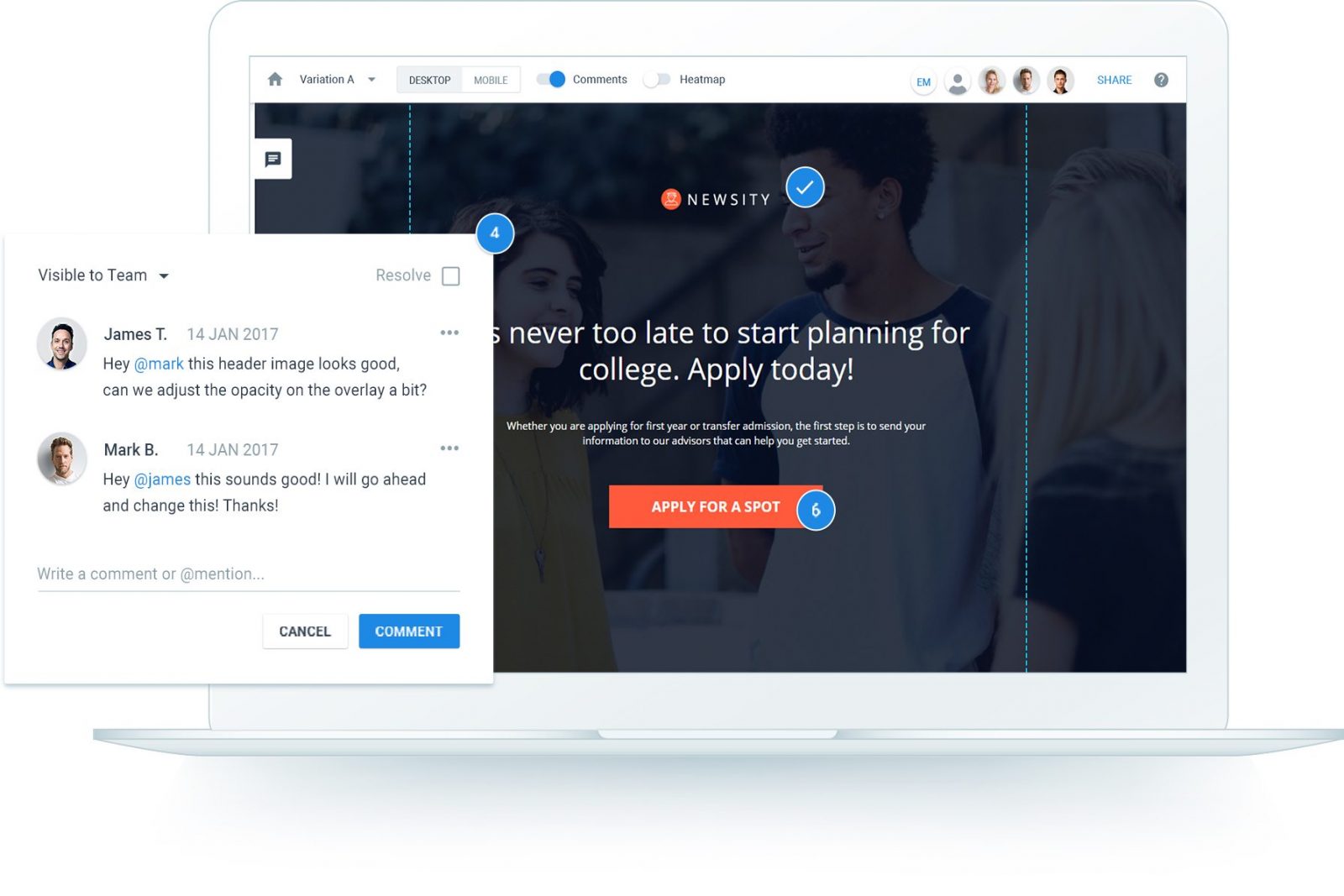 On the other hand, while it's great to have a developer on hand who can tweak and customize your sales funnel and landing pages, most teams need landing pages and templates that will work even without a developer's expertise.
Even if you do have a developer who will be working on your sales funnels, being able to use a ready-made funnel will let you test new ones out before taking the time to design everything from scratch. Once you have something that seems to be working, you can go back in with your developer to customize it or redesign it.
Features to Look for in Sales Funnel Software
As you explore the different sales funnel programs out there, you'll come across all types of features. It's important to know three things:
Which features you absolutely need
Which features you'd like to have but that aren't necessary
Which features you'll never use (and therefore don't want to pay for)
Finding a program with the best combination of features means you'll find it easy to use the software and that you'll only be paying for the features that are most important to you. Mostly, you want to avoid software that's bloated with unnecessary features.
Compatibility and Integration with Other Business Tools
If you already have a CRM (customer relationship management) system that you love or if you're interested in a sales funnel tool that doesn't include its own CRM system, you'll need to make sure that the sales funnel software is compatible with your CRM solution. For example, if you already use and love Mailchimp, you want something that will sync with it instead of replace it.
Page Creation and Templates in the Marketing Funnel
Creating landing pages can be difficult, especially if you're not a designer or a developer. Look for sales funnel software that lets you create landing pages easily and without having to do anything too technical.
A basic landing page will have a description of the product, possibly a promotional video, and an opt-in form to collect email addresses to sync with your preferred email marketing tool. You may also be able to add extras like more content, multi-media or image pop-ups.
You should also be able to create a "thank you" page where the visitor will go once they've added their email address to the opt-in form. This is where you'll give the person more information, let them access the gift you promised them on the first landing page, and market your other products or services.
Quality sales funnel software will also let you customize pages based on where the traffic is coming from. For example, let's say you have an ad on Huffington Post and you direct people from the ad to a landing page on your website. That landing page can say something like, "Welcome Huffington Post reader!" The more personalization your landing pages have, the more likely they are to convert.
It's always helpful if the software has templates that you can use so that you don't have to design everything from scratch. Even if you'd prefer to design the pages on your own, starting with ready-to-use templates can get your funnel up-and-running quickly so you can explore the rest of the features. This is useful if you're just testing out software during a free trial.
If you have a variety of goals ranging from collecting email addresses to selling a number of products, you'll want software that has a broad selection of templates to choose from. You can even find software that has templates pre-designed for specific goals.
The best funnels share a similar aesthetic and design across each page and step. This helps with brand recognition and saves your customers from confusion. The overall goal is to create a set of complementary pages that smoothly lead people through the funnel and to the action you'd like them to take, without losing them along the way.
Deadline Counter
If you want to encourage customers and visitors to act now instead of bookmarking your page for later, look for sales funnel software that has a deadline feature. You can do something like create and add a counter to the landing page, then auto-close the offer once the deadline arrives. Scarcity is an extremely powerful motivator, one that can have a big impact on conversions.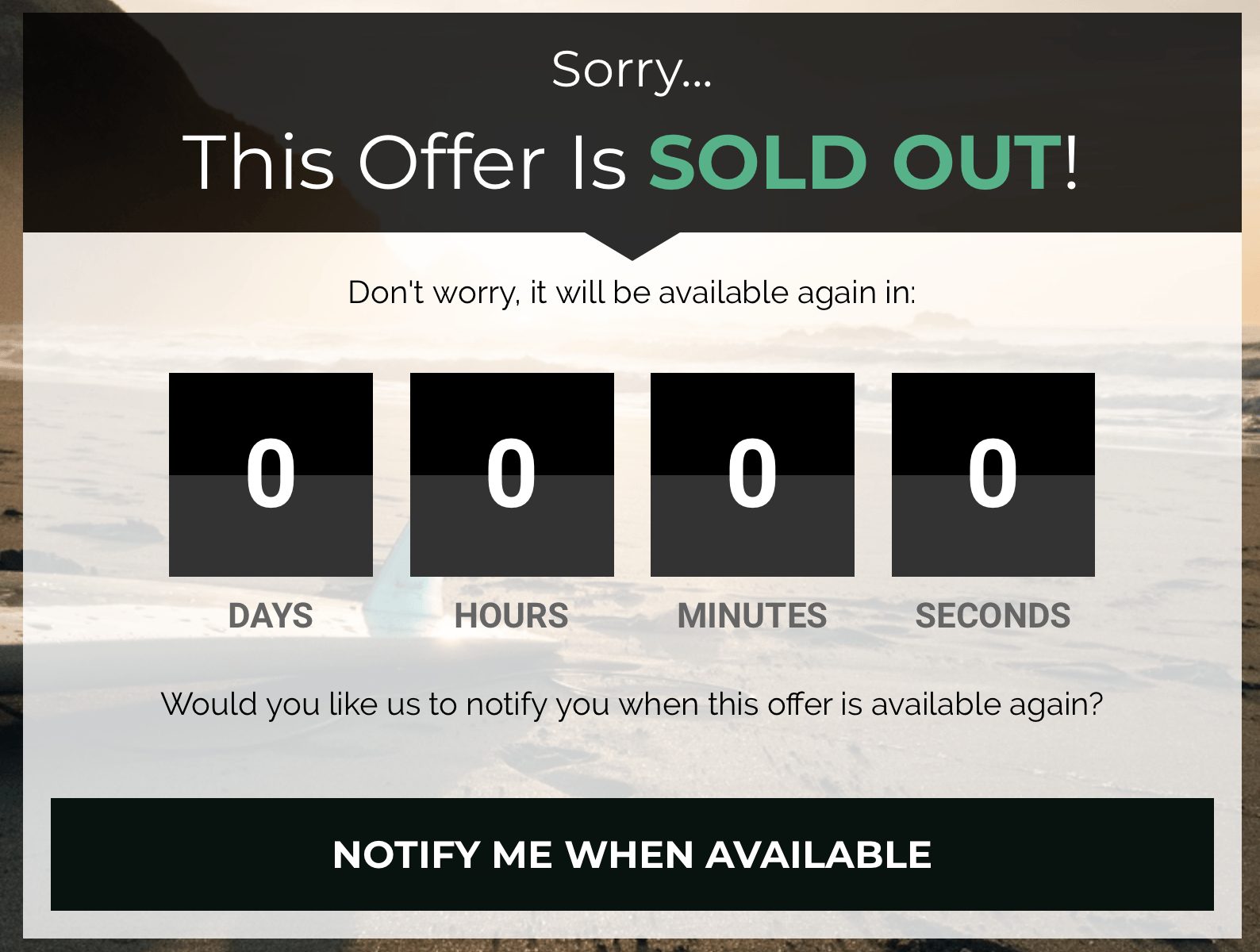 Email Marketing Tools
Email collection is a cornerstone of the sales funnel and the best tools will have multiple email collection options, such as:
Call-to-action (CTA) that can be on either the bottom or top of the page
Click trigger or pop-up email collection
In-article or mid-page collection
Smart bar that sits on the top of your website
Here are a few more email marketing tools you may find in sales funnel software:
Email list segmentation to create personalized experiences
Auto-responder to streamline email marketing
Automatic follow-up if the potential customer isn't moved to different stages
A little more about creating personalized experiences for segmented audiences: if someone visits a specific landing page, you can put them on a certain path. Or, if you know they're interested in a specific product, they can be sent down a different, more customized path.
The email content can also be personalized so it seems like you're talking right to that person instead of to a big group of people.
Think about what you need in terms of email marketing features. You could look for a sales funnel tool that has a handful of email marketing tools or one that has the full suite of tools so you don't need a separate CRM software or email marketing system.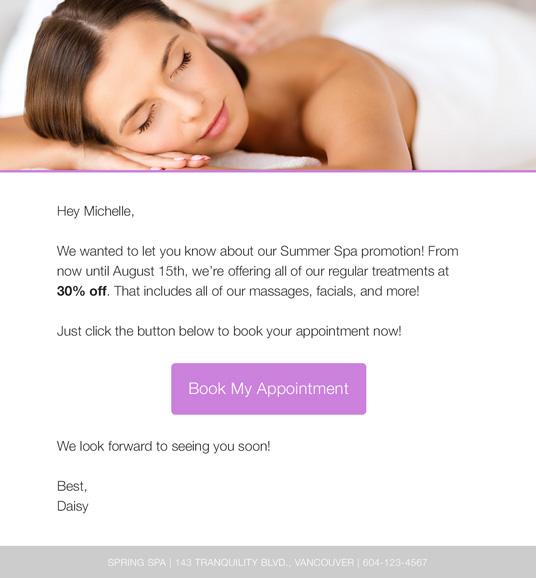 Payment Processing
If you're going to sell products or let customers pay for services or membership (membership sites) as part of the sales funnel, you'll need a tool that is able to process payments. Advanced tools may include a list of shoppers who added items to their cart and then abandoned it. You can retarget these customers by encouraging them to go through with the purchase they started.
Mobile Functionality
For most businesses, mobile functionality is a must-have. If you're on-the-go or traveling a lot, you probably want to access your sales funnel tool right from your smartphone. You may even be able to design a landing page right from your mobile device using a drag-and-drop editor. Look for software with a compatible app and read the reviews to determine how well the app works.
Analytics and Statistics
You definitely want to look for sales funnel software that will provide you with analytics and statistics for every step of the funnel. Otherwise, how will you know what's working and where you need to make improvements? Here are a few analytics features you may want:
A/B testing to figure out which buttons, pages and other features affect performance, or to see which landing page had the most conversions
Plugin for your website for easy integration analytics tracking
Real-time statistics, including number of visitors, clicks and generated revenue
Site tracking that allows you to market to the users based on the pages they visited
Tracking on each page to see how the marketing funnel performs at each step
The way this information is presented is also important. For example, you may prefer to see graphs for specific time periods or you may want a synopsis emailed to you on a recurring schedule.
More Features
While we covered some of the more basic features to consider when choosing sales funnel software, here are a few more that you may want:
Contest and promo assistance, like creating a social media sweepstakes marketing campaign to encourage more leads
Create forms to gather in-depth customer information
Advanced CRM functionality with the ability to tag contacts
Pop-up generator for things like exit or timed pop-ups
Send follow-up text messages
You may also decide that you want a sales funnel tool that completely takes the guesswork out of the process. For example, Slingshot tells you what to do at every step and utilizes proven campaigns that have already garnered great results.
The program tells you what to do every week in order to be successful. Something like this may be a good option for a business that's just starting out with sales funnels – it'll get you up and running quickly and you'll start to gather insight from the very beginning.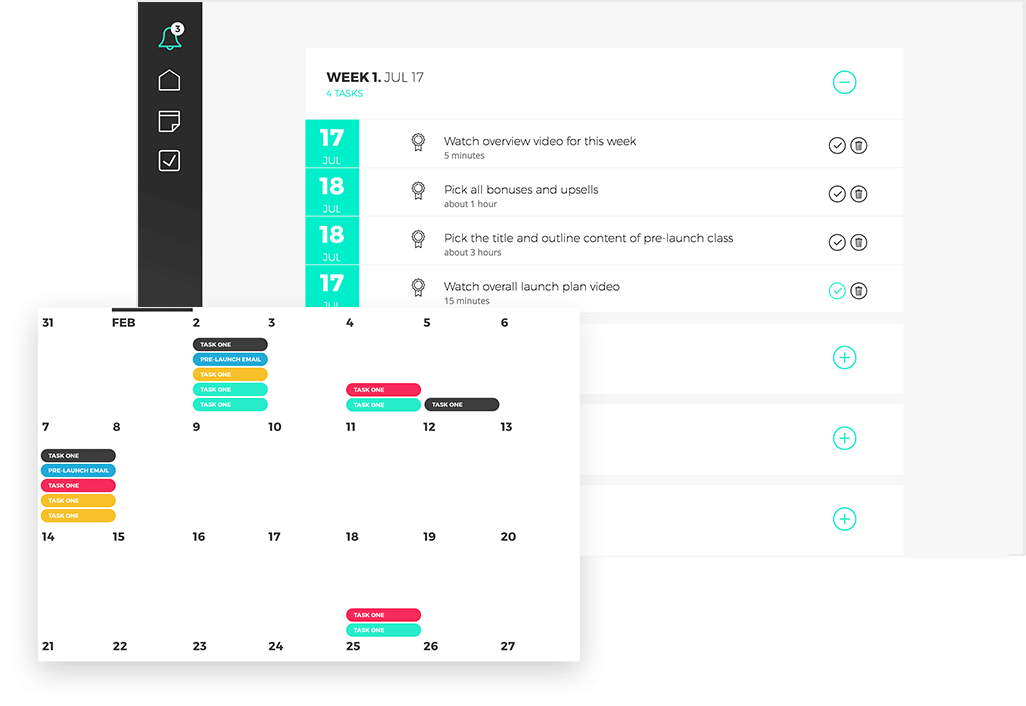 Ease of Use, Training and Support
Any type of business tool you use has to be user-friendly. You and your teams will have to be able to easily and quickly navigate the sales funnel tool so that it doesn't slow down processes. You can't streamline your sales processes and improve productivity if the business tool you choose is difficult to learn or too complex to use.
Training
Quality sales funnel software should have some type of training available so that everyone can get up to speed. Even software that's easy to use out of the box can be more complicated to apply to your specific purposes.
Consider how much training you're able to put your staff through, what's required in order to use the tool and if there's support available. For example, some vendors will provide training for your staff.
This training may be included or it may have to be purchased separately (obviously, the ideal is to have free training included so you can start using the software right away). Another option is to hire an outside consultant who's familiar with sales and marketing processes, as well as the software you choose.
Support
Even if training went smoothly and everyone's used to the software, you're going to run into an issue at some point. The last thing you want is for anything to get in the way of your daily operations. This is why it's so important to make sure there's a support team who can help out when you need it. When researching vendors, think about the level of support they offer, including:
What kind of support do you want and what is offered? Chat, email, telephone?
When can the support desk be accessed? The best option is live, 24-7 support.
Do business hours differ from yours based on location and time zone?
It's also a good idea to look into their self-service database to see how much information is available if you want to troubleshoot on your own.
Sales Funnel Software Pricing Considerations
The entire purpose of sales funnel software is to generate and convert leads at as low a cost as possible. In that way, the software is a fantastic investment – so long as the software itself doesn't start costing too much.
Unplanned expenses can cut into your profit, so in addition to the actual cost of the software, consider how much it'll be if you have to hire a developer to integrate the software with your business. Even something as simple as the software's startup fees can eat up a portion of your budget, which can make a real dent if you're a startup or small business.
That doesn't mean you want to look for the cheapest software out there, though. Low cost software could have very limited functionality or could lack a reliable customer service team, which won't help you get the most out of the tool.
In order to get a reliable program without spending more than you're able to, take plenty of time to compare everything that figures into pricing, like ease of use, training and support, plus the features you're getting vs. what you truly need.
Last Thoughts on Finding the Best Sales Funnel Software
Everyone has their favorite sales funnel tool, but what works for Business X may not be the right fit for your business, even if you're in the same industry.
When considering the different tools out there, you'll want to look at their features and pricing, and also consider their case studies, popularity and ratings. You could even end up combining two or more tools to get all the features you want for the right price.
When you find the right sales funnel tool for your business, it'll feel like you've hired a new team member for your technology suite.
Finding the right sales funnel tool will save you time while generating more leads and sales. You'll grow faster while working smarter, and you'll be amazed at how much growth you sacrificed up to this point by not optimizing your sales funnel until now.
Here are some other related articles you may be interested in:
The Most Popular Sales Funnel Builders & Tools
The following are some of the best sales funnel software on the market currently, almost all of which I – or our editorial team – has personally tried and tested.
ClickFunnels: A well-known sales funnel software that allows businesses to design and create sales pages, landing pages, and manage your entire sales funnel. Its key advantage is its user-friendly interface and multiple pre-built funnel templates that cater to a variety of products and services.
HubSpot Sales Hub: Part of HubSpot's all-in-one inbound marketing software, it offers a robust set of tools for sales funnel management. The key advantage is its seamless integration with HubSpot's CRM and Marketing Hub, allowing for a unified view of customer interactions.
Leadpages: Ideal for small businesses, Leadpages allows users to build attractive and high-converting landing pages. Its key advantage lies in its simplicity and efficiency, with a drag-and-drop editor and numerous mobile-responsive templates.
Infusionsoft by Keap: A comprehensive sales and marketing software that includes CRM, email marketing, and e-commerce tools. Its key advantage is its marketing automation capabilities that allow businesses to effectively nurture leads and convert them into customers.
Kajabi: A platform best suited for businesses selling online courses or digital products. Its key advantage is the ability to manage your entire business, from website creation to sales funnels, in one place.
Kartra: A robust all-in-one platform that seamlessly integrates your sales funnel with email marketing, analytics, and more. Kartra's key advantage is its holistic approach, enabling businesses to manage every step of the sales process within a single platform.
Unbounce: A platform specializing in creating, publishing, and testing high-converting landing pages. Its key advantage is its robust A/B testing features, allowing businesses to optimize their landing pages for maximum conversions.
Wishpond: This tool offers a suite of applications to help businesses generate and nurture leads. The key advantage of Wishpond is its wide range of features, from landing pages to social promotions and email marketing.
SamCart: A web-based checkout platform that optimizes your sales funnel for conversions. The key advantage of SamCart is its focus on the checkout experience, with features designed to reduce cart abandonment and boost sales.
Thrive Themes: A suite of WordPress plugins designed to enhance your website and sales funnel. The key advantage is its deep integration with WordPress, allowing businesses to leverage their existing website to its full potential.
Instapage: Known for its user-friendly landing page builder, Instapage allows users to create stunning, conversion-optimized landing pages without any coding skills. Its primary advantage lies in its efficient A/B testing capabilities and heatmaps for data-driven decision-making.
OptimizePress: OptimizePress stands out for its WordPress integration, making it ideal for businesses already using WordPress as their primary platform. Its key advantage is the ability to create high-converting landing pages, membership portals, sales and marketing pages, product launch funnels, and more, directly in WordPress.
Builderall: Builderall is a comprehensive digital marketing platform offering numerous tools in one place. Its main advantage is its versatility, providing a wide array of tools from website building to email marketing, making it a suitable option for businesses seeking an all-in-one solution.
ThriveCart: ThriveCart is renowned for its powerful cart and affiliate management system. Its primary advantage is its robust checkout page customization and a built-in sales funnel builder, which helps increase conversions and reduce cart abandonment.
Ontraport: Ontraport is a business automation software that integrates marketing, sales, and business systems. Its key advantage is its robust automation features, helping businesses streamline their processes, from lead generation to customer retention, saving time and resources.
Other Helpful Sales Funnels Tools
These aren't exactly full fledged funnel builders, but ARE quite helpful to executing a good one: