Last Updated on August 24, 2023 by Ewen Finser
If you're anything like me, your dream is to make a living from your passion. And if you have a functional website with a growing audience, monetizing it by selling products and services is the next logical step.
However, you don't have to start a fully-fledged e-commerce store to sell products to your audience. ThriveCart vs ClickFunnels let you convert the website you already have into a shoppable store.
I've used ThriveCart before, so I was curious about what ClickFunnels could do for my blog website. Read on to see how ThriveCart and ClickFunnels compare and determine which one aligns best with your needs.
My Bottom Line Up Front: ThriveCart vs ClickFunnels
ThriveCart vs ClickFunnels offer similar features but aren't completely identical.
Already have a website? ThriveCart is a better option for people who already have functional websites and want to make some portions shoppable.
Starting from scratch? ClickFunnels has web-building and funnel-creation features, making it a suitable alternative for those who want to start their e-commerce journey from scratch.
Main Differences Between ThriveCart and ClickFunnels
ClickFunnels has sales funnel and follow-up funnel creation features, whereas ThriveCart is limited to the creation of embeddable carts.
ThriveCart has full affiliate tracking features, whereas ClickFunnels tracking capabilities are limited.
ClickFunnels offers a web page builder, whereas ThriveCart only allows the creation of simple product pages.
ThriveCart offers a lifetime package, whereas ClickFunnels provides monthly and annual paid plans.

I Personally Prefer Thrivecart
I've used BOTH tools and they are MUCH better than the other options on the market. BUT between the two, I have to go with Thrivecart. Ability to accept mobile payments + more integrations + ONE-TIME cost (vs recurring monthly).
Thrivecart Special Offer
We earn a commission if you click this link and make a purchase at no additional cost to you.
What Is ThriveCart?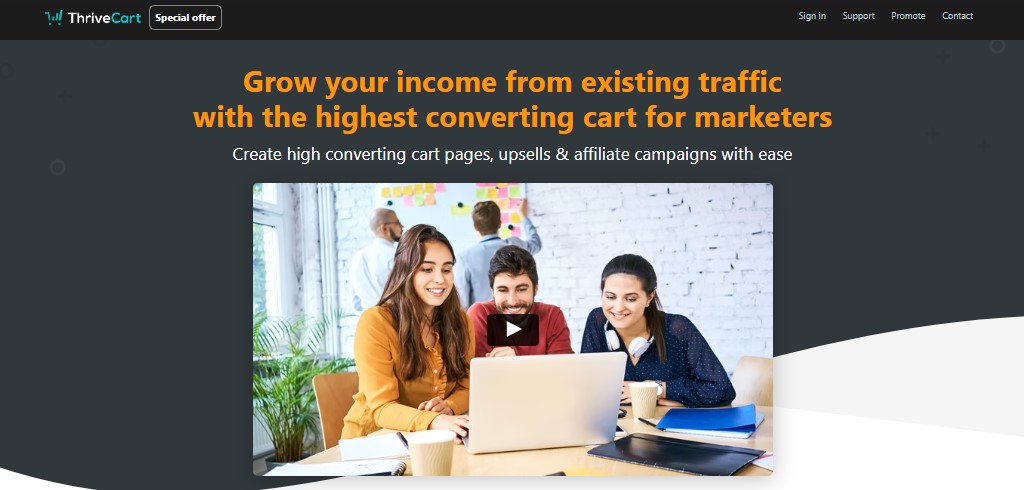 ThriveCart is a platform that lets you capitalize on your existing site traffic to sell both physical and digital products. You can embed shopping carts on any page of your site so browsers can easily purchase items.
The platform also provides multiple marketing features, including upsells and affiliate marketing tools. Over 200,000 business owners use ThriveCart to convert their sites into e-commerce stores.
What Is ClickFunnels?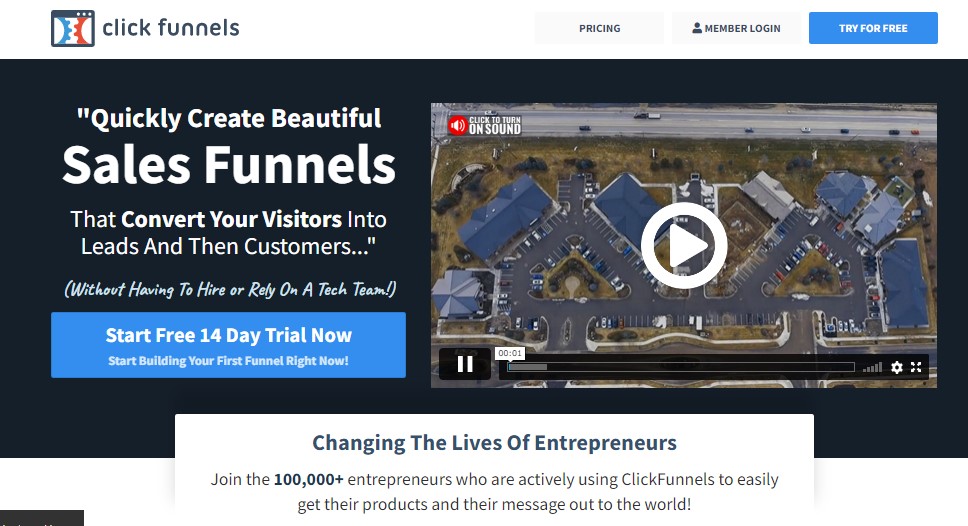 ClickFunnels is a platform that lets you create and monitor sales funnels. It also offers multiple e-commerce store features, including embeddable carts, subscriber management, and affiliate marketing capabilities.
Over 100,000 business owners use ClickFunnels to generate leads, follow up on customers, and market their products across different platforms. ClickFunnels also has many integrations that provide full e-commerce store functionality.
ThriveCart – Main Features
Optimized Shopping
ThriveCart has embeddable carts that make it easy for your customers to shop as they browse through m your website. Customers aren't rerouted to the checkout page with each cart addition, which encourages them to make more purchases.
You can also create popup carts on relevant pages on your site. A cart that shows up at the right time can turn a browser into a shopper in seconds. Customers can automatically add items to their cart by using the drag and drop feature.
I embedded a popup cart on my most recent blog whenever I mentioned my new lifestyle guide, making it easier for readers to access it rather than redirecting to the official product page.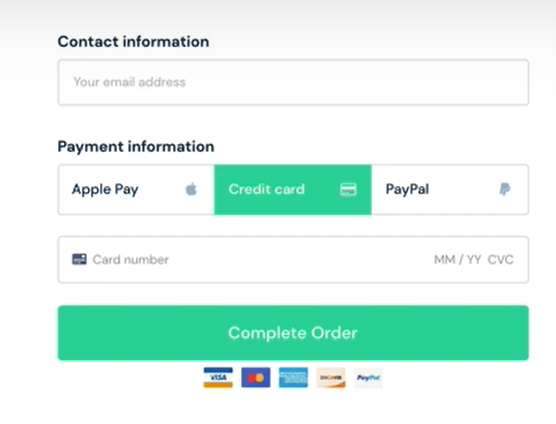 ThriveCart offers four customizable templates that you can use to optimize the checkout process. You can choose between:
Single-step checkout forms let customers add payment and delivery information for faster checkout.
Two-step checkout forms collect customer information before they check out. A shopper can add their email address, phone number, or social media pages. You can use the contact information to send them targeted marketing campaigns and increase your brand's visibility.
One of the features that appealed to me with ThriveCart is its inbuilt tax calculator. It makes it easier for customers to know their net total right away by using their location to determine the amount.
The calculator is invaluable if you don't exclusively run an e-commerce store like me. You won't have to purchase and integrate a separate tax software to manage tax calculations for the occasional products and services.
Subscriber Management
Frequent customers help a business thrive, and ThriveCart allows you to create a subscriber's list for your recurring customers. The platform's subscription management features let you create a customer base that's first to receive new products and services.
To take advantage of ThriveCart's subscription management, you first need to create a subscriber's list. You can create subscription plans with different features and perks so customers can join the one they feel fits them best. You'll see every customer's subscription plans, which allows you to customize billings and subscription fees. I also liked that you can set up automatic deductions, so subscription fees get into your account on time every month.
If you conduct email marketing, the emailing platform can use the information from your subscribers to send pre-scheduled messages. You can set up emails triggered when a subscriber's fee payment doesn't go through, eliminating the need for you to notify every customer manually.
The subscription feature also allows you to remove subscribers who do not meet their obligations. Customers who want to cancel their subscription can easily click a button and be removed from your list.
Marketing Tools
Marketing is crucial for your business, and ThriveCart has many marketing tools that help increase your conversion rate and boost your revenue. Some of the vital marketing features include:
Upsells
When a customer checks out, you can use upsells to promote products that complement the ones in their cart. The upsell feature lets raise the value of a cart before a customer checks out.
Upsell products often cost more than the ones in the cart, but customers may be more willing to buy them if they supplement the ones they've already picked.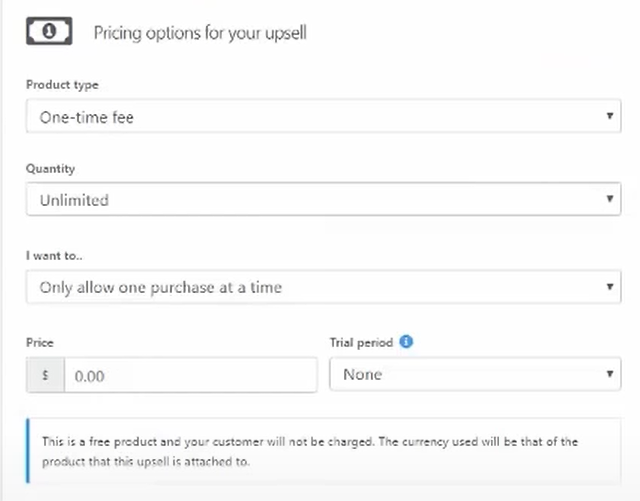 You can create a product page for each upsell product so a customer learns more about it. ThriveCart also allows you to create multiple upsells for one product and use them for other funnels.
Bump Offers
I've found ThriveCart's bump offers helpful in promoting and selling products and features that go well with what customers have in their cart. The key to a successful order bump is picking a product or service that will add value to the customer's purchase. A customer can simply click on the product on offer to add it to the cart.
Products that are on order bumps shouldn't be expensive. They should be add-ons for what the customer wants to purchase. For example, you can offer a hairbrush at the checkout page if a customer has shampoo and hair gels in their cart.
ThriveCart lets you create and display multiple bump offers during the checkout process to increase your chances of making a sale.
Coupons and Discounts
The platform also has a coupons and discounts feature that's useful for rewarding customers while driving up sales. ThriveCart lets you create discount links and codes that you can attach to marketing emails. You can make coupons and discount codes to reduce the price of a product or delivery costs. I like to set time limits for the codes to make customers more willing to use them.
Affiliate Management
ThriveCart has an affiliate management system that's easy to understand and use. You can see all your affiliate marketers on one dashboard and see how many sales they drive. The platform lets you create a unique link for each affiliate marketer. The link lets you track how many people use it to make purchases. It makes it easier to see which affiliates are hitting their sales targets and which aren't.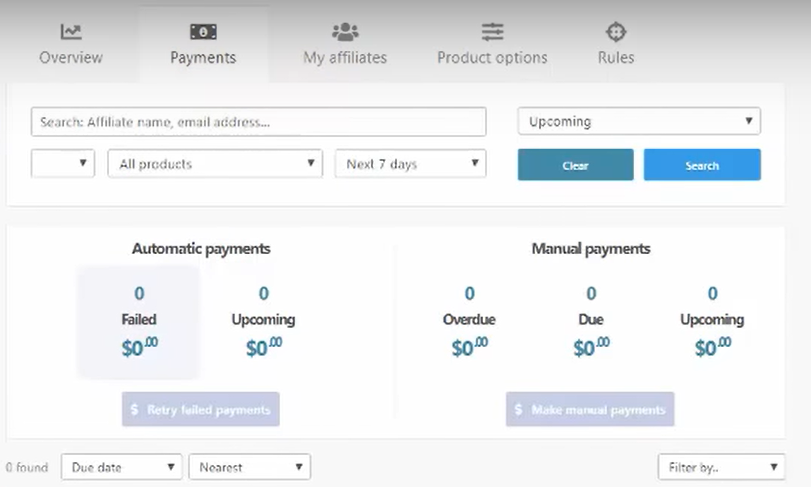 I used ThriveCart's affiliate management system to generate links that customers can share on social media. The feature helps my business reach a broader demographic than it otherwise would and generate more diverse sales.
Automation Features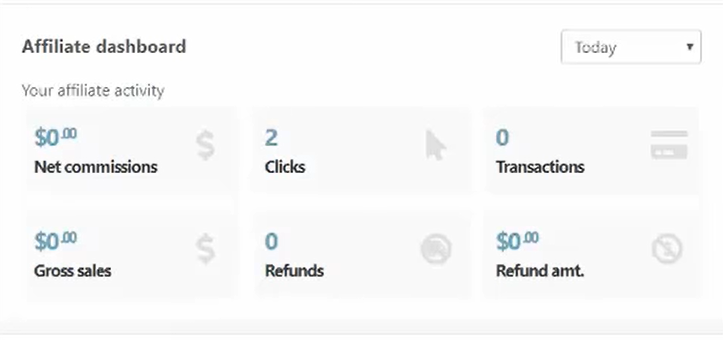 ThriveCart's automation features are designed to make managing your sales easier. You can create automated workflows to manage marketing and customer engagement. The platform lets you set up automatic emails that send updates, discounts, and thank you messages to your clients. I found the cart abandonment follow-up automation very useful in convincing clients to finish purchases.
If you have a subscriber's list, you can set up automated emails to notify them when you restock your store. It also informs people who are late submitting their subscription fees to do so if they don't want to be removed from the list.
Another benefit of ThriveCart's automation is that it helps you manage your affiliate marketers. You can set up an automated pay filter that releases payments depending on the marketer's performance. It can also cut off their commissions if they don't meet their required number of sales.
ClickFunnels – Main Features
Website Builder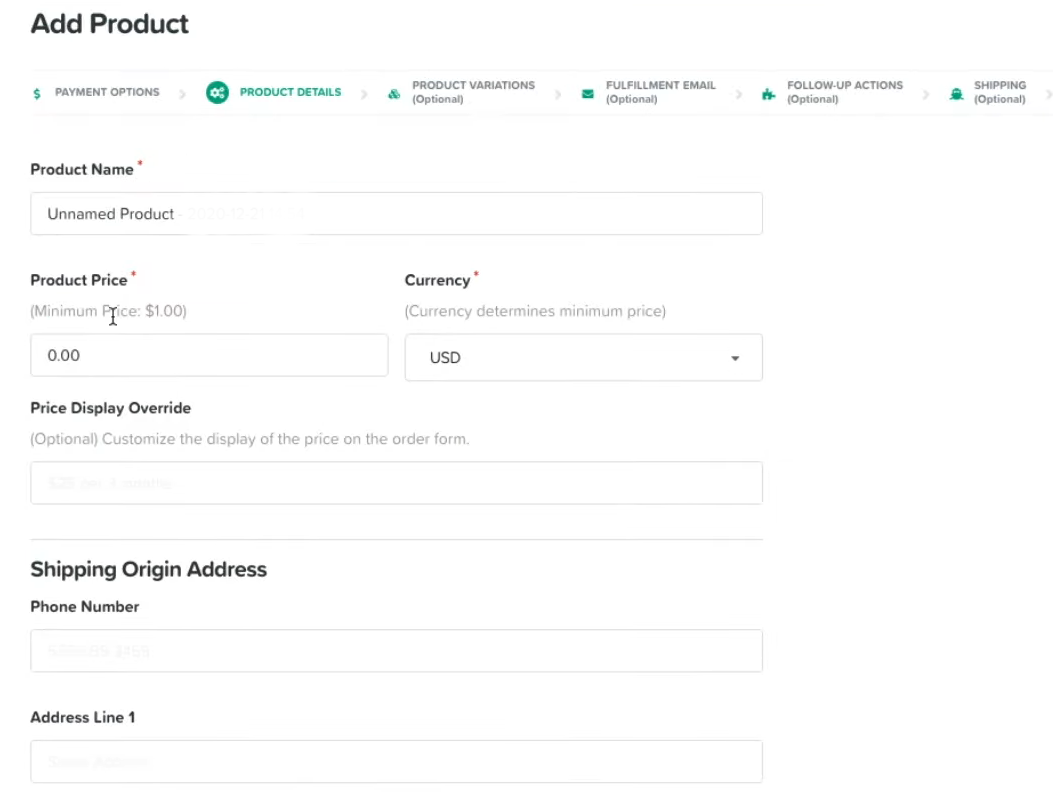 A functional website makes a big difference for your e-commerce business. ClickFunnels provides a drag-and-drop website builder that you can use to create an interactive website even without any coding knowledge.
You can rearrange rows, columns, and tabs in a sensible and visually appealing way that customers can easily understand. The builder also lets you customize each web page by adding colors, pictures, and fonts that reflect your brand.
The website builder helps you create a landing page for different products to inform customers about various features and uses. I liked that you can feature some products in strategic places throughout the website to promote them to customers.
ClickFunnels lets you further customize your site by providing coding access. You can modify colors, padding, and other site elements using the in-built CSS editor. As a result, you can get a very professional website without paying for a site builder.
Sales Funnel Builder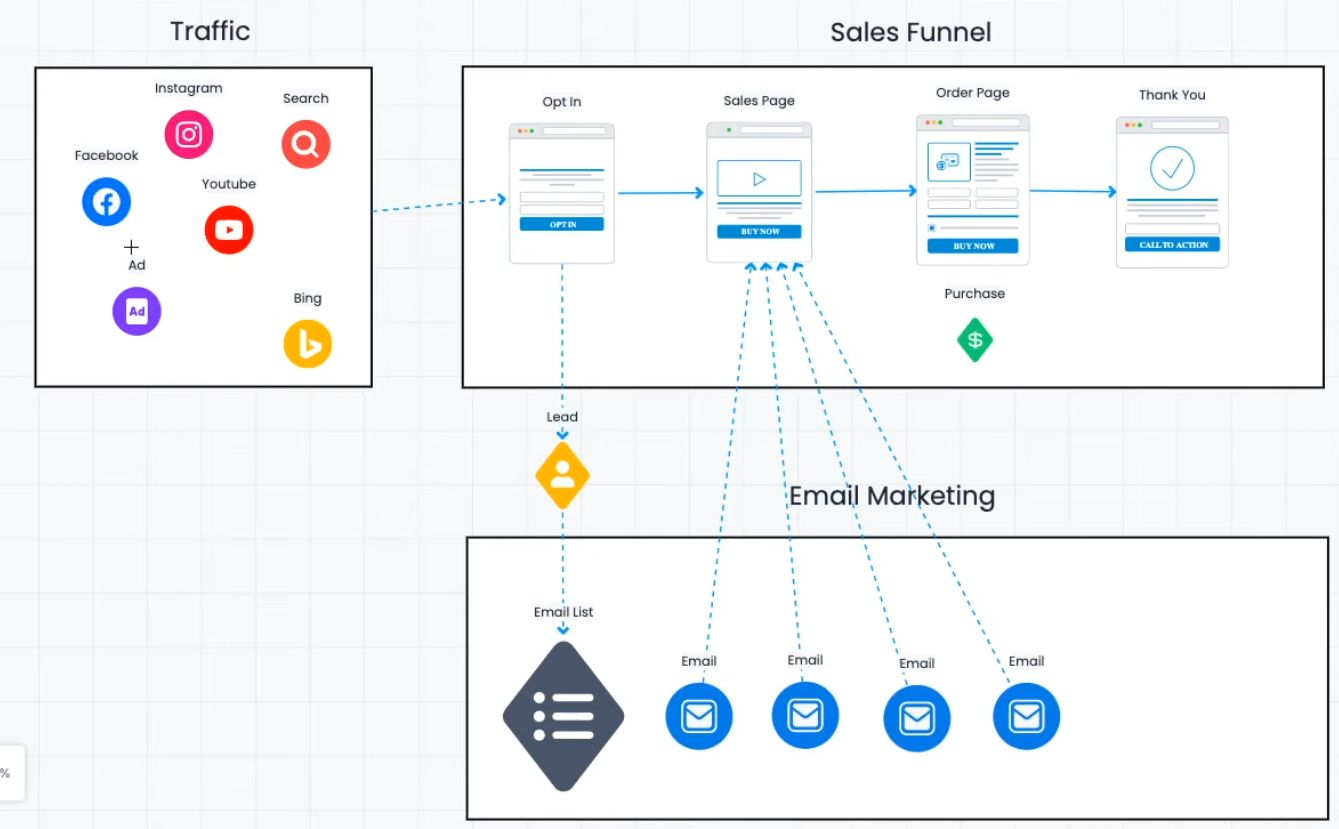 Customers who understand your business and products are more likely to make purchases.
A sales funnel also shows you the steps site visitors take before buying a product so you can optimize the process. ClickFunnels has a smart funnels builder that lets you create a visual map for your business. The platform has templates built to cater to different business models and purposes.
The Lead Magnet template helps you create a funnel to increase your list of potential clients. The Bridge funnel establishes a path from the potential client list to actual purchasing. You can use the Survey and Letters funnels to generate customer engagement.
The funnels builder lets you create a clear map that people interacting with your business for the first time can understand. A properly-constructed funnel can accept leads who abandoned it at any step.
Follow-Up Tools
ClickFunnels allows you to collect customer information early on in the sales funnel so you can follow up even when they don't make a purchase. You can set up a brief form to collect email addresses and information relevant to your business.
The follow-up funnel is helpful in case customers abandon the funnel before purchasing. You can set up automated emails to remind them of the products they viewed and even embed discount codes and coupons to motivate a purchase.
You should follow up with a customer if they make one purchase and don't return to your store for a while. ClickFunnels lets you ask for their review of purchased products and their experience with the shop. Such information can help you improve your services.
The follow-up funnels on ClickFunnels allow you to engage with your customers using the most convenient medium for them. You can send follow-up messages via email, SMS, push notifications, and social platforms.
Optimized Checkouts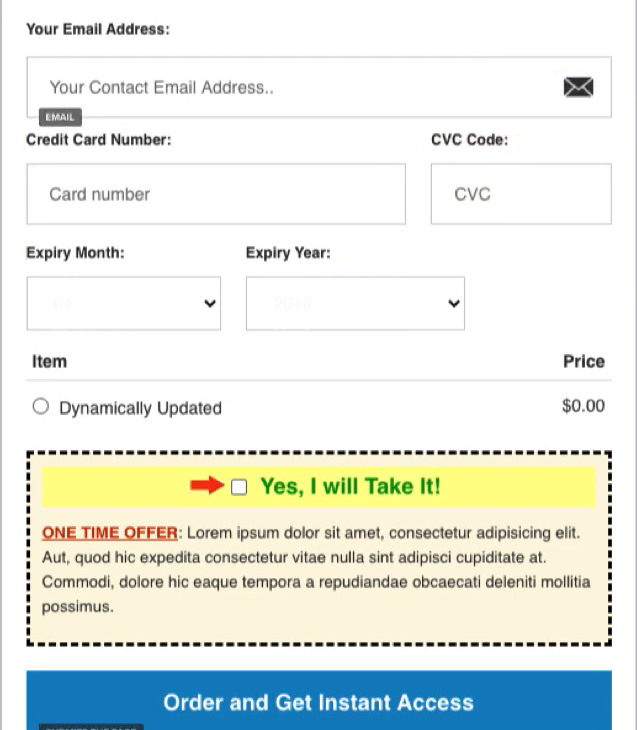 Clickfunnels goes beyond optimizing product marketing to allow customers to shop directly from any page of your website. You can set up a shopping cart where customers can easily purchase items without a lengthy checkout process.
The platform optimizes checkout pages so you can collect information from your customers to use in marketing campaigns. You get to decide between the traditional checkout form and the 2-step checkout form. ClickFunnel's traditional checkout form collects delivery details for customers. I use the format for products I'm promoting to subscribers whose contact and delivery information I already possess.
The 2-step checkout or order form asks customers for their contact details. Such information makes it easier to create targeted marketing messages in future campaigns. ClickFunnels' order bumps further optimize the checkout process. Customers are more likely to buy a recommended product during checkout, especially if it's offered at a price that doesn't raise the final total by too much.
Marketing Tools

ClickFunnels avails a range of marketing tools to promote your products and services. I was impressed by the platform's email marketing feature since it makes managing marketing campaigns much more effortless.
The platform has several email templates you can customize based on the purpose of the email. You can also create a list of emails featuring messages that you frequently send to leads and customers.
Once you set the automation rules, the platform sends out relevant emails once a lead sets off a trigger.
For example, I created "Still Interested?" automated emails that go out to people who'd abandoned their shopping carts. Other helpful marketing tools on ClickFunnels are the upsell and downsell features. You can upsell a product by recommending it as a customer is in the checkout stages to increase your revenue from one order.
You'll get better results if you upsell products complementary to what a customer wants to checkout. If a customer isn't convinced, offer one-time discount codes to downsell the product and make it more attractive to them.
I liked that you can create a landing page for each product you upsell or downsell. A well-optimized landing page that tells a customer more about the product can be instrumental in convincing customers to buy.
Finding the right marketing strategy for your business takes time. ClickFunnel's A/B Split Tests help to shorten the trial period. You can deploy different offers and marketing messages at the same time through emails, texts, and discounts.

You can track the performance of the different campaigns in real-time to see which is more effective. Using the A/B testing feature every time you launch a new campaign helps to reduce the trial-and-error period of marketing.
Affiliate Marketing
Affiliate marketing is an effective way of marketing your products. Affiliates help spread the word about your products and services across different demographics and earn a commission for the products they successfully promote and sell.
ClickFunnels has features that make managing your affiliates much more effortless. You can add affiliates to the platform one by one and track their performance over time. If your relationship with an affiliate ends, you can swiftly delete them from the account.
ClickFunnels lets you create affiliate segments based on different characteristics. I made segments based on the age of affiliates' audiences, the affiliates' location and audience, and the amount of reach an affiliate possesses. You can motivate affiliates using Leaderboards, where they can see how their products fair against other affiliates. I also like to assign targets and reward the affiliates who hit them using bonuses and product discounts.
ClickFunnels' affiliate management features are pretty solid. However, the affiliate dashboard lacks good tracking features for affiliate performance.
ThriveCart vs ClickFunnels – Integrations
ThriveCart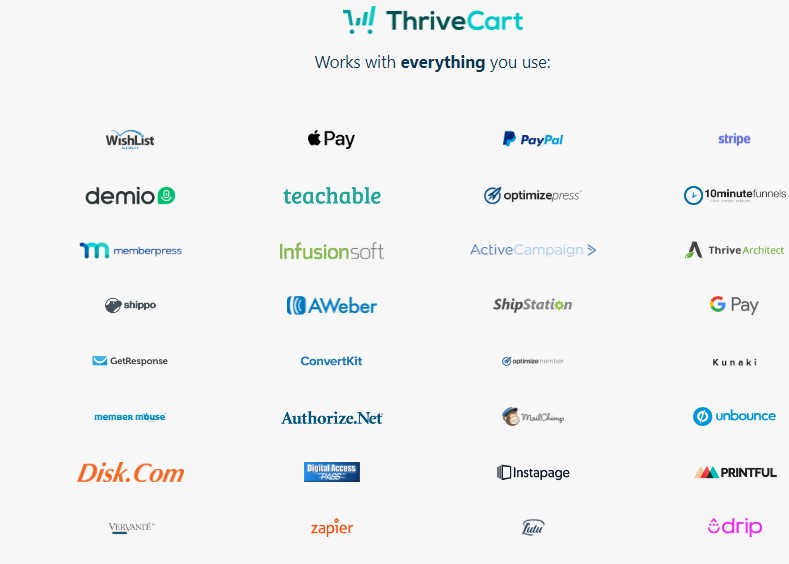 ThriveCart integrates with the most popular mailing services, membership sites, landing page builders, and CRMs. The integrations bring all your favorite platforms closer for seamless management. For example, I linked my MailChimp and GetResponse accounts to streamline my marketing campaigns. You can also use ThriveCart integration features to connect to shipping platforms like Shippo and automate product delivery.
ThriveCart also works with multiple payment processors, including:
Google Pay
Apple Pay
PayPal
Stripe
You can find a list of ThriveCart's native integrations here and know when they will add future connections as the platform grows.
ClickFunnels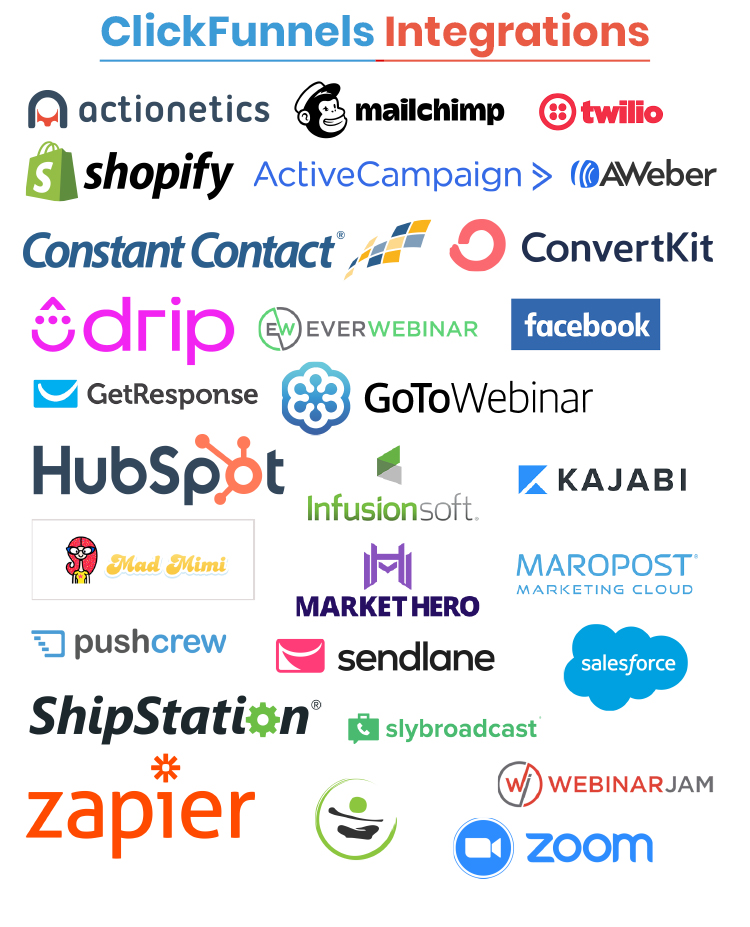 ClickFunnels has numerous integrations with payment, email marketing, tax, and delivery platforms. You can quickly turn your site into a fully functional e-commerce store using the platform's native integrations.
I found the integrations with email autoresponders like Aweber, GetResponse, and MailChimp helpful and appreciated that I could connect ClickFunnels to Twilio for SMS marketing.
While I prefer to use Stripe to receive customer payments, ClickFunnels can also integrate with PayPal, Apple Pay, and EasyPayDirect to receive and process payments. You can manage delivery for physical products using EasyPost and PackageBee and have sales tax added to the total amount for each purchase using AvaTax.
You'll appreciate ClickFunnels' integration with WebinarJam, WebinarFuel, EverWebinar, and Zoom Webinars if you sell guides and tutorials.
ThriveCart vs ClickFunnels Analytics
ThriveCart Data & Analytics
You can easily access analytics and reports for all features you use on ThriveCart.
For example, you can keep track of your affiliate marketer's performance, product sales, upsells, and discounts. You can also get reports of your site's traffic and the steps customers take when there, including how many shop and how many leave their contact details without completing a purchase.
I utilize marketing analytics more often because it lets me see which products sell more and which advertising methods work best. This feedback helps me finetune my marketing campaigns.
ThriveCart Pro users get access to a revenue forecasting feature. The program uses your business' past data to show you where your current business is heading. You can use the data to change how you operate your business if you don't like its trajectory.
ClickFunnels Data & Analytics
ClickFunnels tracks the performance of your sales funnel and provides analytics that help you optimize it. You can see metrics for traffic on different areas of your site, including the essential part, the lead magnet landing page.
The platform also lets you see conversion rates, number of sales, their amount, and profits. Such metrics show you which areas you need to improve: SEO, upsells, or marketing messages.
You can also add tracking pixels from different platforms to your ClickFunnels account. I usually use Google Analytics on my blog, but you can add pixels from Facebook, Instagram, and YouTube.
Customer Support Compared
ThriveCart Customer Support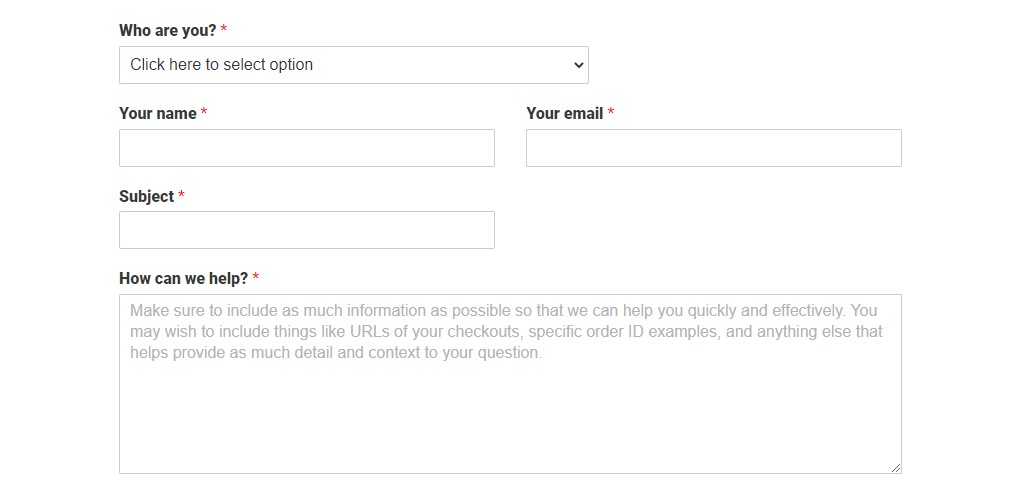 ThriveCart offers customer support through video tutorials, guides, and case studies. They also have an active Facebook community that can help you with any challenges on the platform. You can also receive one-on-one support from their team, which can take up to 24 hours. Lifetime Plan users get priority support through phone and email communication.
ClickFunnels Customer Support
ClickFunnels has different avenues for customer support. Live Chat is available to all customers 24 hours a day throughout the work week. Customer agents can respond to your Live Chat request in under 20 minutes, which is quite impressive.
The platform also offers a video call option whereby a customer agent will help you troubleshoot problems as you share your screen. This option is the most effective if you have an issue integrating other platforms to ClickFunnels.
ClickFunnels also has a helpful blog with numerous articles that provide guidance. You can sort through the blog by topic to get faster help for your issues.
ThriveCart vs ClickFunnels – Pricing
ThriveCart Pricing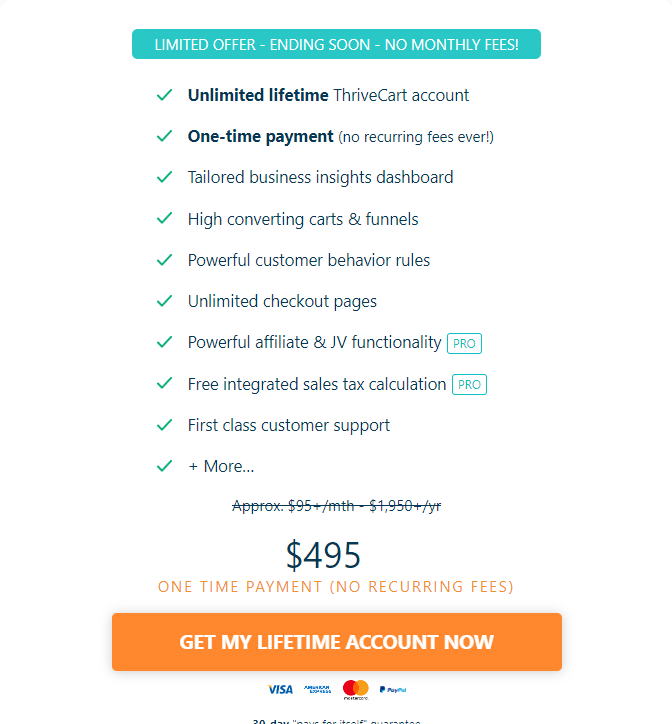 ThriveCart has two payment plans, each attracting a one-time payment for a lifetime subscription.
Standard Plan
The Standard plan costs $495 and includes:
Pro Plan
The Pro Plan costs $690 and offers:
All features from the Standard plan
Direct customer support via email and phone
Business analytics and reports
Forecasting
ClickFunnels Pricing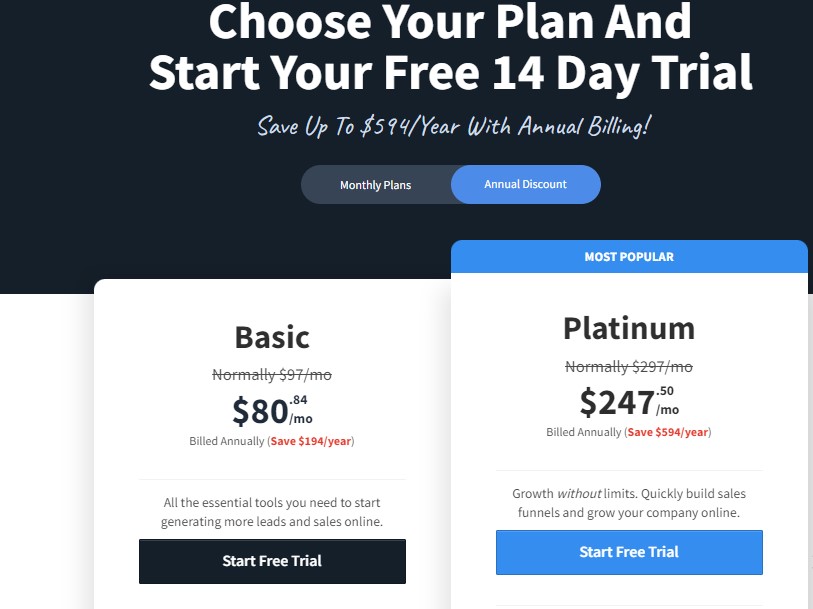 ClickFunnels offers two pricing plans, each with a 14-day free trial. The platform doesn't have a lifetime free plan, so you'll have to use the free trial period to determine if it suits your business needs.
Basic Plan
ClickFunnels' Basic plan costs $97 if billed monthly and $80 per month if billed annually. These are some of the benefits you'll get from this plan:
20 sales funnels
100 product pages
Up to 20,000 site visitors
Three custom website domains
Three integrated payment platforms
One account user
Platinum Plan
The platform's Platinum plan costs $297 if billed monthly and $247 per month if billed yearly. Below are some of the plan's features:
Unlimited sales funnels, pages, contacts, and site visitors
Up to 9 custom site domains
Up to 9 integrated payment platforms
Follow-up funnels
Three users per account
Priority customer support
Clickfunnels and ThriveCart are not the only digital product & payment gateway options out there. These are some of the top competitors I'd also consider at the same time (if you haven't already).
Sellfy

Sellfy provides creators with e-commerce features where they can sell their original merchandise. The platform allows people to sell items like custom clothing, paintings, and other creative works. It even handles the sale of products that are exclusively in digital form.
This Sellfy Review explores the platform's capabilities in more detail.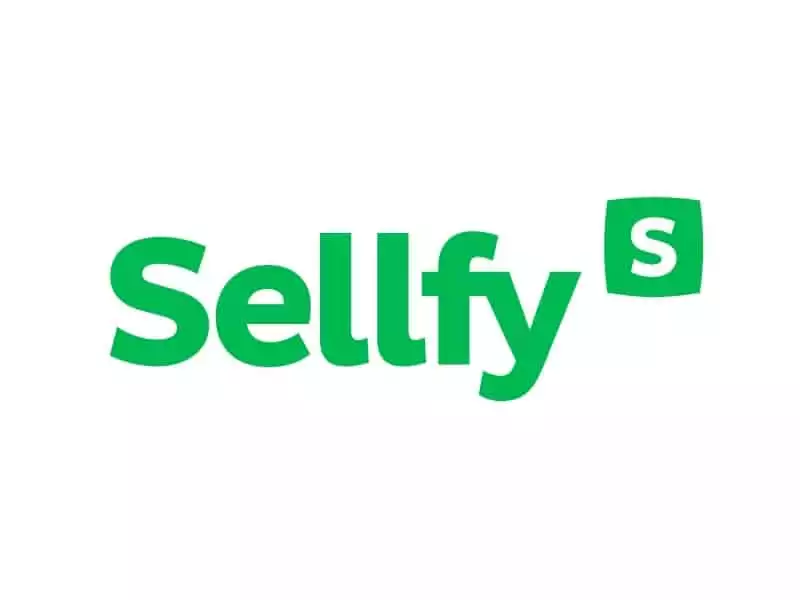 Kartra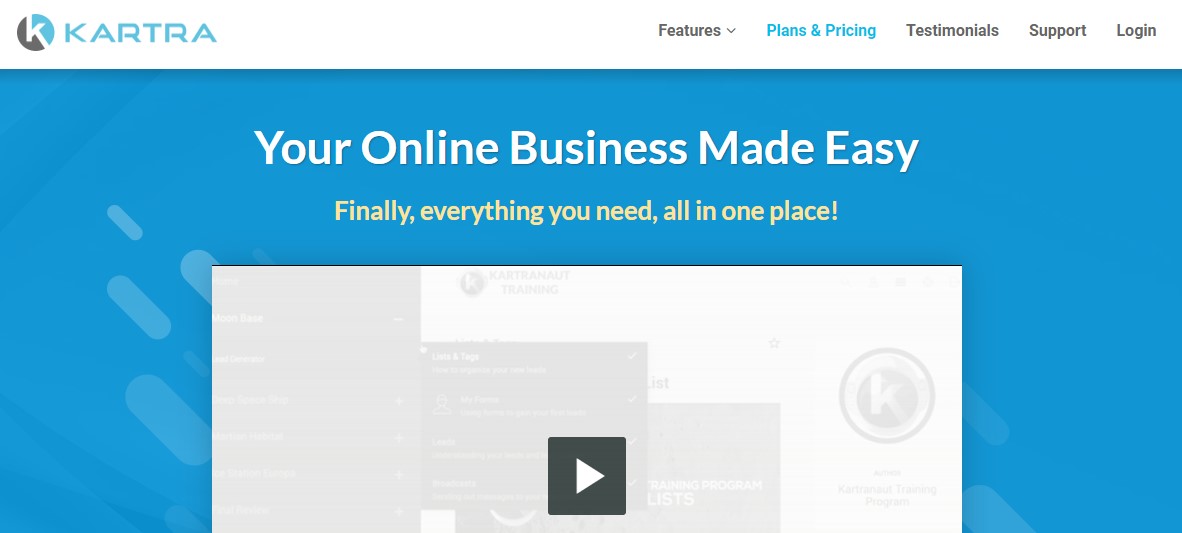 Kartra is a platform that offers lead generation, page building, and optimized checkouts to people who want to create e-commerce stores. The platform also includes sales funnels and allows the creation of marketing campaigns.
The platform's features are extensive. This Kartra Review examines how well the platform achieves its goal of being an all-in-one marketing platform.

Unsure About Kartra?
I was skeptical at first, too. The features looked great, but the relatively short time in business gave me pause. I was finally able to find their FREE Trial (14 days) which put my fears to rest. It's "hidden", but here's the link!
Try it Free
We earn a commission if you click this link and make a purchase at no additional cost to you.
Karta Compared to Others
Here's how Kartra stacks up when compared directly to other membership platform and payment processor options:
Builderall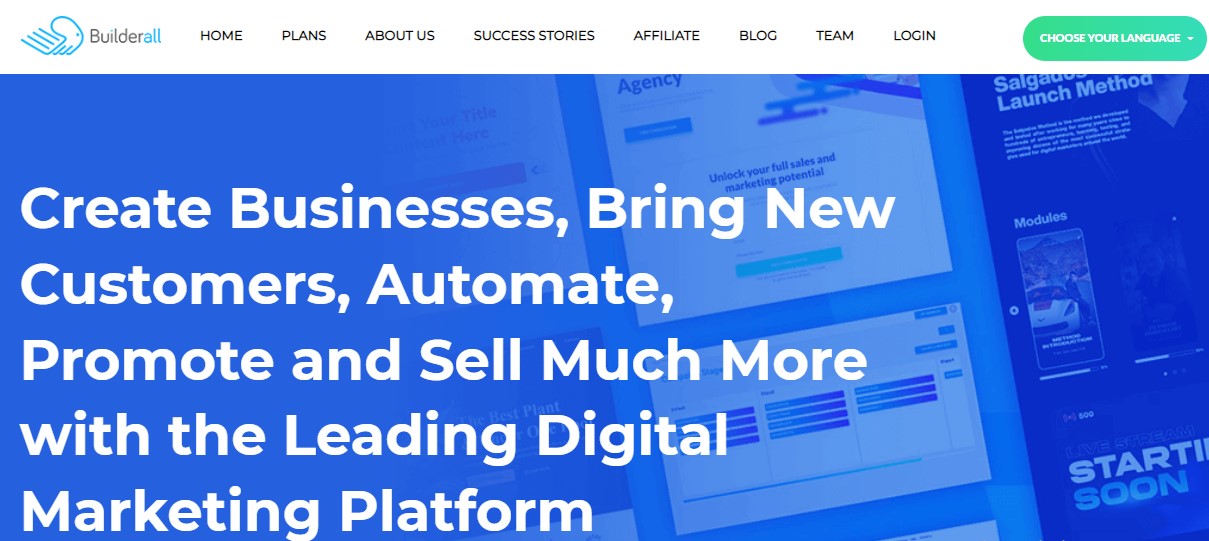 Builderall offers a range of features for e-commerce performance, including a website builder, optimized checkout, and CRM. The platform has various marketing features, including WhatsApp and email marketing software.
Builderall vs Competitors
Here's how Builderall stacks up when compared directly to the field:
Other ThriveCart Alternatives
Here's some additional ThriveCart competitors I'd consider for specific situations:
Other Clickfunnels Competiors
And here's some additional options to consider relative to Clickfunnels:
FAQs
Question: What If My Preferred Platforms Don't Have Native Integrations with ThriveCart or ClickFunnels?
Answer: ThriveCart and ClickFunnels have APIs that let you modify their functionality to suit the platforms you use in your business. You can create a ThriveCart API key in your account and access the ClickFunnels API to integrate its sales funnel and follow-up features.
Question: Can I Manage My ThriveCart or ClickFunnels Account Using My Phone?
Answer: Unfortunately, ThriveCart designers haven't created a mobile app for managing its different functionalities. On the other hand, ClickFunnels has a Stats App for Android and iOS that shows you analytics on your different sales funnels.
Question: How Do I Cancel My ThriveCart or ClickFunnels Account?
Answer: ThriveCart currently offers two lifetime plans, so you pay for an account once and for all. However, the platform provides a 30-day money-back guarantee if you don't find their features satisfactory for your business.
You can cancel your ClickFunnels whenever you want without incurring further charges. Canceling the account removes your access from your contact list, subscribers, sales funnels, and web pages.