Last Updated on June 1, 2023 by Ewen Finser
If you're an online entrepreneur and feel the need to sell your courses online, there are a few tools that will make it extremely easy for you. The problem is they all come with their own specific features, bells, and whistles. In this article, we're going to go over two of the top competitors: Thinkific vs Kartra.
In the following paragraphs, you'll learn more about:
How both software can help you sell courses online

The main differences between the two

A clear cut answer as to which is the one you need

A comparison of their costs and associated fees

Frequently asked questions and other alternatives worth your time
The Bottom Line
In short, Kartra does more but for a bigger price tag. Both software offers satisfying and quite similar services when it comes to selling online courses. While Thinkific will be slightly more focused on helping your students get results, Kartra will be slightly more focused on giving you more freedom.
Kartra is clearly the option for entrepreneurs and businesses with a strong budget and confidence in their online products who want to get the whole "selling digital products thing" handled in one single place. Kartra indeed provides with all that online entrepreneurs need there: building courses and sales pages, marketing and remarketing, analytics, scheduling, customer service, etc.
On the other hand, Thinkific is more suited for beginners and those who just need a place to build and sell courses online.
Main Differences Between Thinkific vs Kartra
The main differences between Thinkific vs Kartra:
Thinkific offers students the possibility to leave comments, whereas Kartra has a dedicated help desk tool
Kartra has strong email marketing features, whereas Thinkific does not.
Thinkific's are quite limited in terms of marketing options, whereas Kartra has more marketing options.

Thinkific mainly focuses on building, selling and delivering courses, whereas Kartra is overall a complete tool.
How To Choose The Best Online Course Builder Software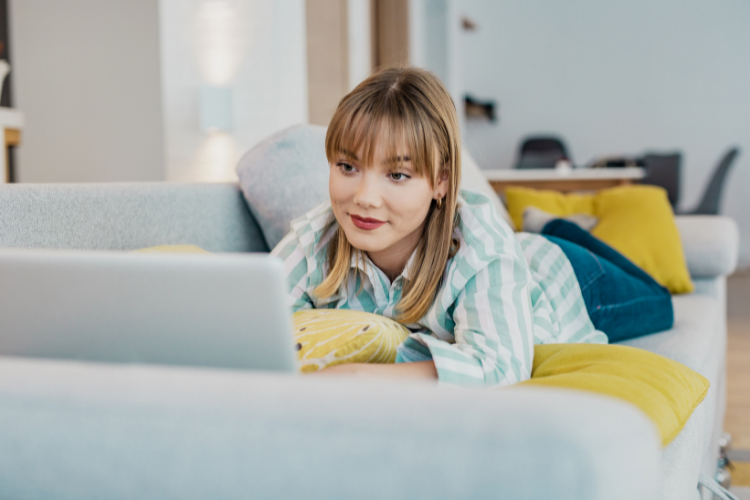 Depending on the kind of courses you sell and on your specific needs, different key features will be more important to you than others. Let's see what the main things you want to look out for are.
Ease of Use and Customization
One of the most important things to take into account is how exactly will your software help you design courses, sell them and actually teach to your students. The best tools will come with in-house ways to build and personalize your own courses – to varying degrees. It's important that the whole thing be easy for you to set up and comfortable for your students to go through.
Different services will come in different ways for you to set up sales pages, landing pages, websites, courses, and the content itself. Make sure you have your exact needs defined and compare them to what the software proposes in terms of customization and communication with your students.
Monetization Options
The second main component of an online course software will be about the way it lets people pay you. When it comes to your customers, it's better to propose numerous payment methods like Paypal, Stripe, and others.
You'll note that some services also allow affiliate marketing and the inclusion of ads, which is another way for you to earn more. Consider as well external services and how they integrate with the software of your choice: some work better than others with services like Google Ads, Patreon, Youtube ads, etc.
Marketing Features
The cornerstone of your marketing success will be getting the word out. The more eyeballs you've got on your amazing courses, the more sales you'll be able to make.
Some tools help you in making this happen, for example, in listing your products and services on their own marketplaces. Some others help you with deep and relevant customer analytics, promotions, coupons, free trials, and other loyalty programs.
Pricing
You want to know exactly how this software will impact your budget to figure out whether or not it's a profitable venture.
Most of them come with a price that will be easily offset by successful sales of your courses, but as a beginner, for example, this might be more of an issue. Also, look for free trials to get yourself a proper idea and the eventual commission fees a service might take on your every sale.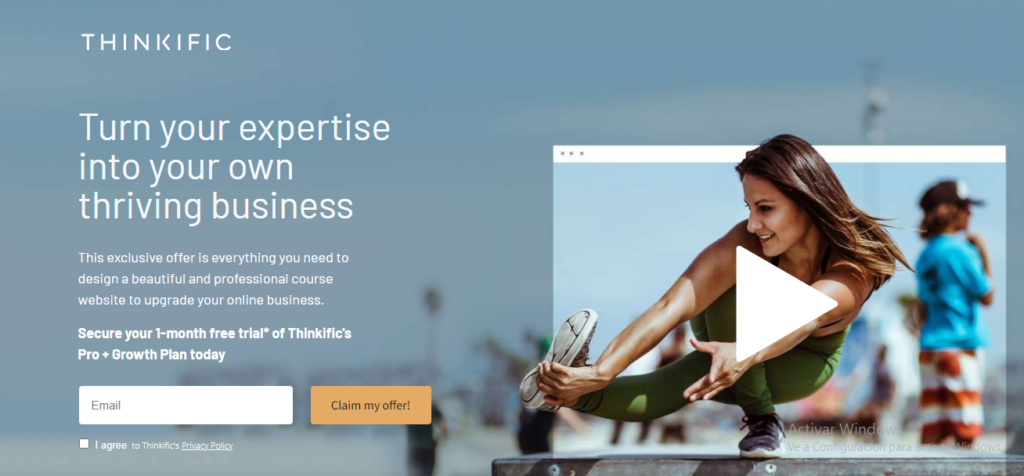 Ease of Use and Customization
Thinkific is a great way for a beginner to build their courses. The service allows up to 12 content formats for your online courses, and that's most likely more than you'll ever need. While it's true that you might want more than what is listed here (and in which case you'll prefer other software), Thinkific will cover most needs through :
Video content

Quizzes

Multimedia content

Text

Surveys

PDFs

Audio content

Downloadable content

Presentations

Exams and tests

Assignments

And more
On top of that, the service comes with a comment and reply feature to make sure you're able to follow up with students who are going through your courses.
In itself, the service and its interface are very pleasant and easy to use. No coding skills are required. It's all about selecting your layout, drag-and-dropping, and fine-tuning what needs to be fine-tuned. Select from the premade templates, and fill in the blanks with your own content.
This overall ensures a very professional experience, both for you when setting up and for your customers when buying and going through your courses.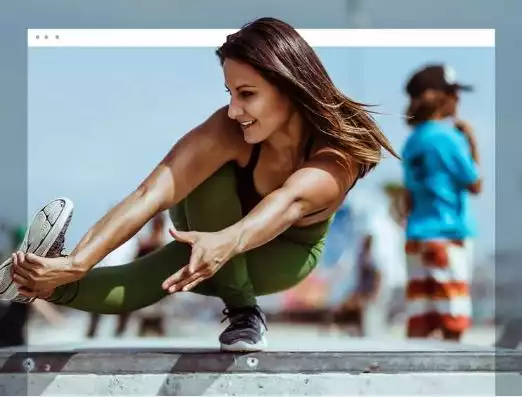 Monetization Options
Thinkific comes with what's industry standard in terms of getting paid online: Stripe and Paypal. Note that you can also integrate the service with Youtube, Patreon, and Merch.
Your students will be able to select from the following payment solutions: a free plan, a one-time payment, subscriptions, monthly payments, or even more custom payment plans. It's not the most customizable way to get paid for sure, but again, this will be enough for most sellers.
Marketing Features
As you would expect, Thinkific comes mainly with features that help in putting your online courses to potential students. You'll have the possibility to set up a landing page, and the service provides deep JavaSript tracking to provide you with accurate visitor metrics.
The service integrates well with many third-party marketing software to help you in your marketing and remarketing efforts. For example, Thinkific integrates with Stripe, Zapier, Mailchimp, Disqus, Facebook, Paypal, Shopify, Zoom, Sumo, and more.
On top of that, you'll be able to dispense loyalty advantages like coupons and discounts to ensure your prospects and returning customers stay engaged.
Pricing
Thinkific is clearly not the cheapest option on the market, and that's understandable as it is comprehensive and easy to handle as a service, even for complete beginners without any kind of course-building experience whatsoever.
The service comes with three monthly subscription plans (each enabling a free trial) and a free plan:
The Basic plan, available at $49 per month

The Pro plan, available at $99 per month

And the Premier plan, available at $499 per month
Note that Thinkific does not charge you per sale. There is only that one subscription fee to pay upfront. This is a great deal for those with successful courses, as once it's set up and automated, you won't have anything else to pay.
Thinkific Pros and Cons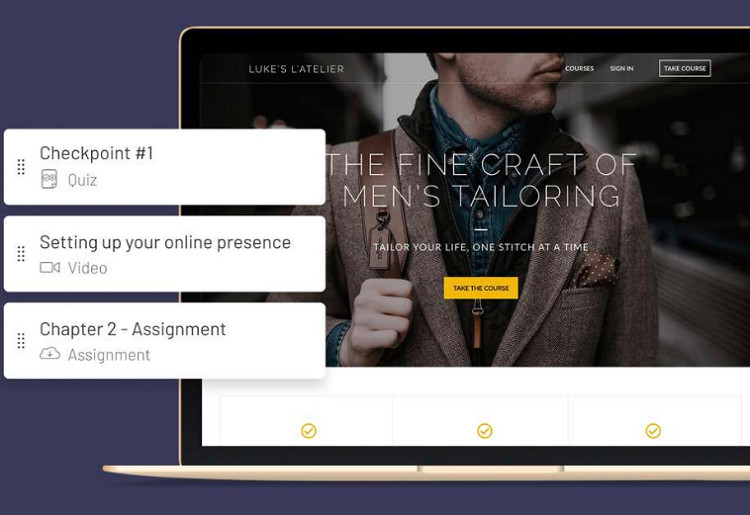 Here's a rundown of the most relevant Thinkific pros and cons
Pros
Great service overall, very complete;

Intuitive, easy to use, and beginner-friendly;

Customizable pre-made templates;

Can engage with the students through comments;

No commission fees.
Cons
There are cheaper alternatives for the same delivered service;

Not the deepest marketing features.
Kartra Key Features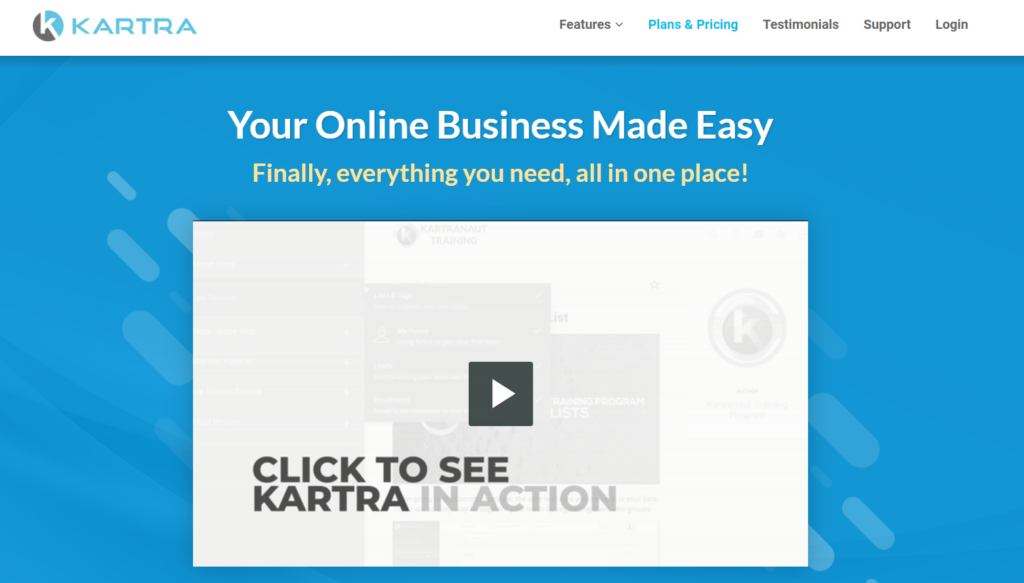 Ease of Use and Customization
Just like Thinkific, Kartra comes with a drag-and-drop content builder for you to set up your sales and course pages. Kartra offers great freedom as it comes obviously with premade templates that you can further customize.
Compared to Thinkific, Kartra does not limit you to the premade layouts and "boxes" for you to fill. Any content that you upload on the website will be available to your customers. In that regard, it is important to note that Kartra is more of a service designed to sell courses and products, while Thinkific had a bigger emphasis on actually teaching.
On Kartra, you won't find the ability to communicate with your students. That being said, Kartra makes it extremely easy for online entrepreneurs and businesses to sell online as a whole, as it is a total all-in-one platform. Among the features that will make your life easier you can find:
A funnel builder, from end to end, with sales pages and a hosting platform for your students to go through your courses.

Email marketing and automation to cater to your remarketing needs.

A course-building tool, of course.

An affiliate marketing tool to recruit and manage affiliates

Live chat and help desk to troubleshoot with your students

A calendar app so that you can schedule whatever you need to be scheduled with your students (and this one is a real life-saver)
The downside is that you'll need third-party software to deal with student-focused activities such as quizzes and assignments.
Monetization Options
Kartra being a complete tool, the possibilities are endless. You can set multiple price points for each product and multiple ways to pay for them: one-time, recurring or installments.
Since you can create your own sales pages, you're free to add any kind of ads or affiliate marketing. You also can set up any kind of monetization that you think is relevant. The checkout forms are pre-made and look great. You can accept Paypal and credit cards with ease.
Marketing Features
Kartra comes with more features than Thinkific when it comes to marketing (and sales, for that matter). You'll be able to build your sales pages, but you can also upsell other products and services opt-in pages, and there are no checkout pages. Everything is done in the same place.
The service also proposes relevant analytics so that you know exactly what works and what does not. On top of that, you have very strong email marketing features, and you can set up email marketing automation to make your life even easier. The service also has its own marketplace, which is great.
Pricing
Kartra comes in with four paid monthly plans (that can also be subscribed to annually to save 25% of the price).
A Starter plan for $99 per month

A Silver plan for $199 per month

A Gold plan which is available at $299 per month

A Platinum plan which is available at $499 per month
Those prices are not beginner-friendly but are justified by the very solid and complete features Kartra comes with. If you're not sure yet, there is a trial available for $1.
Kartra Pros and Cons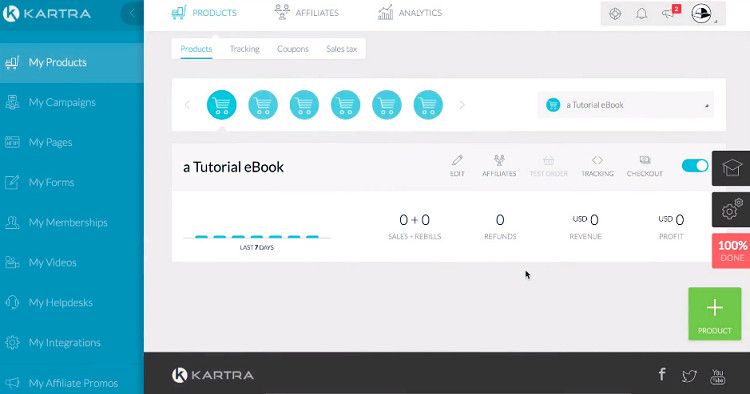 Below you'll find a rundown of the most prominent Kartra pros and cons.
Pros
Great all-in-one for entrepreneurs selling products online;

Easy to set up and use;

Strong sales and marketing features;

Mobile-optimized;

A help desk tool to ensure proper customer service.
Cons
Not the deepest "learning features" to ensure your students make the most out of your products;

Somewhat complex to set up and use
Price Comparison: Thinkific vs Kartra
The comparison is very easy when it comes to pricing. Thikinfic proposes an entry price at $49 per month, while Kartra proposes $99 a month. If budget is an issue, Thinkific will be the best option (or an even cheaper alternative).
That being said, if you go for Kartra, you'll probably save on third-party software that will be needed since Thinkific is not an all-in-one solution for businesses and entrepreneurs. It's important to consider the big picture and to think about your tech stack as a whole when considering the costs.
Recommended Alternatives To Thinkific and Kartra
Clickfunnels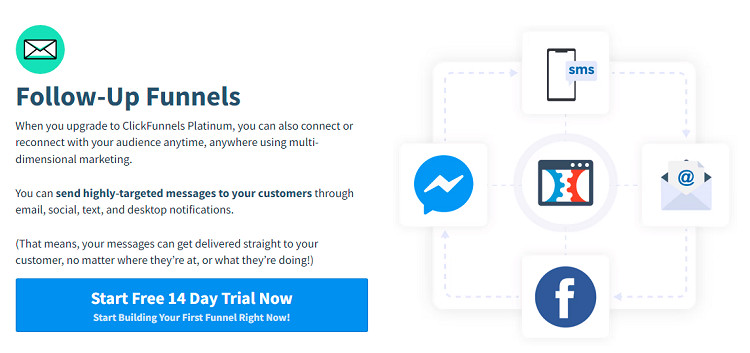 Clickfunnel is a website builder that will be more suitable for those simply looking to design sales pages and efficient sales funnel. Karta does that (and Thinkific as well, to a lesser extent) but also more.
If you're looking to simply build pages that sell and not really build or distribute your digital products or online courses, Clickfunnels is a great option for you. With Clickfunnels, you'll also be able to gather leads and manage memberships.
Teachable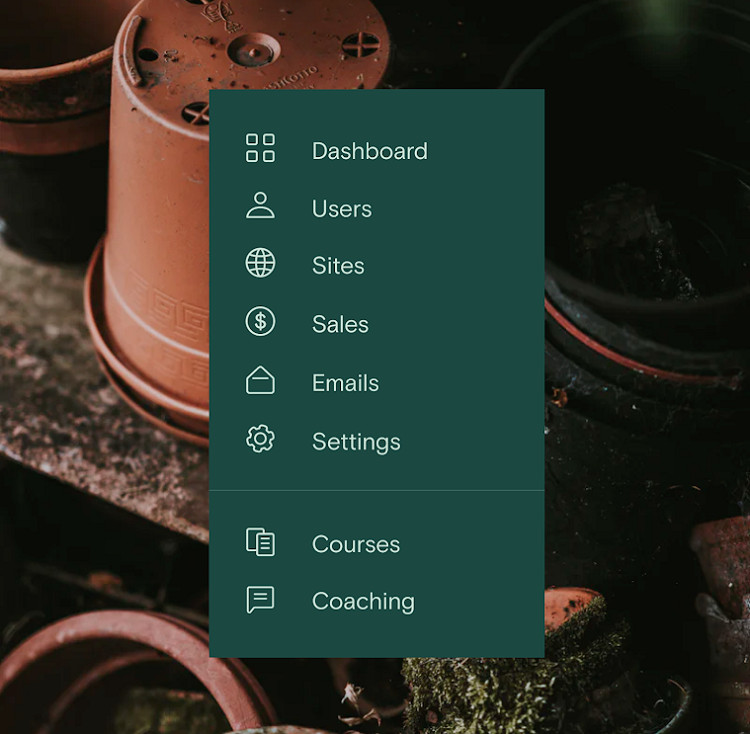 If you're looking for an alternative that is closer to Thinkific, you'll be please to learn more about Teachable. Thanks to its intuitive and user-friendly interface, you'll be able to quickly create and sell online courses.
It doesn't have the strongest marketing features, but it does the job well when it comes to actually deliver a great experience to your students. You can deliver certificates to successful students, and you can also set up simple sales pages. It's a great alternative to Thinkific for those on a budget.
Wix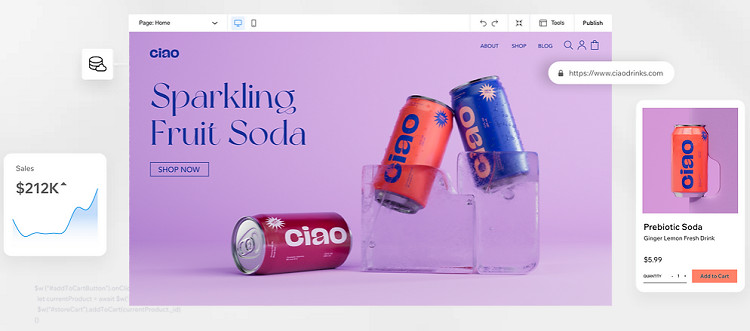 Another all-in-one solution, Wix is an actual website builder with all the features one can expect when it comes to building a website. No coding skills are required here. With its very easy-to-use drag-and-drop website builder, you can design pretty much anything you want. From a T-shirt eCommerce store to a premium, subscription-only video website, the sky is the limit.
Maybe not the best alternative if you're solely looking to sell digital products as it's more of a general website builder, but if you're looking for the most freedom, Wix is worth considering. Its prices are also very, very competitive compared to more specialized alternatives like Kartra.
FAQs
Question: Which is Better? Clickfunnels or Kartra?
Answer: The key difference between Kartra and ClickFunnels is that Clickfunnels only focuses on building sales funnels, whereas Kartra does that but also ensures that you can build, sell and deliver your online products.
Question: Is Kartra a Website Builder?
Answer: Kartra is not a traditional website builder. It's a tool that lets you build sales pages but also does way more. It's a mobile-responsive, SEO-friendly solution to create and customize your own sales pages but also design your own online courses. The service has dozens of built-in tools to let you sell your digital services directly through your page, schedule appointments, send emails, etc.
Question: Can you Build a Course on Kartra?
Answer: Yes, you definitely can. To do so, you'll first need to set up a sales page. Once that's done, you'll be able to design and personalize the whole customer journey through the course or digital product you propose. Kartra lets you build and design any page you want through its very convenient drag-and-drop tool.
To Conclude
Both services are great when it comes to selling online courses and digital products. On the one hand, we can say that Thinkific focuses more on the students' experience. On the other hand, Kartra will make your life easier as an online seller.
Thinkific really has powerful features when it comes to designing and delivering engaging and impactful courses, and the drag-and-drop course builder is really convenient.
Kartra comes with a drag-and-drop course builder as well and generally does all that Thinkific does, but it also does so much more in terms of sales, marketing, and generally being more convenient. Those added features and convenience can be felt through its bigger price tag, sitting at more than double the price of a Thinkific subscription.
Overall, Thinkific focuses more on building and delivering proper courses, while Kartra focuses more on the "business side of things." We consider Kartra a clear winner if you are an entrepreneur as it is a very convenient all-in-one app.
In short:
If you need to follow up on your students, engage with them and be able to communicate with them through the learning process, Thinkific is a better option.
If you're a beginner on a budget, Thinkific is also the better option.
If your main concern is running an efficient and hassle-free business, Kartra is a better, all-in-one option.