Last Updated on June 1, 2023 by Ewen Finser
As a tutor or a student, identifying an online course to start or to join can be a difficult task. After all, there are a lot of variables to consider. For instance:
How qualified is the trainer?

How rich is the content?

And for new tutors, how does the program influence your idea?
These are the main questions people ask whenever they try to look for a membership program. Without proper research, though, you can find yourself selecting a course or idea that doesn't benefit you or help you achieve your long-term goals.
With that in mind, how can you avoid choosing the wrong course? For starters, you can learn from people who have already been in this situation before. I have enrolled in a few courses over the years, and in the process, I've discovered that tutors who have more than five years' experience in the field are the best choice.
Not only do they give textbook content, but they also offer realistic real-life scenarios. With that in mind, I will come up with a Thinkific program list based on these criteria.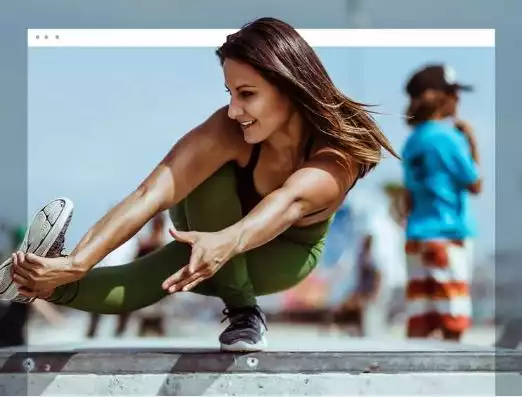 My Bottom Line Up Front: There are tons of fantastic sites on Thinkific, but a few stand out as clear winners. With that in mind, my favorites were:
A Brief History and Background of Thinkific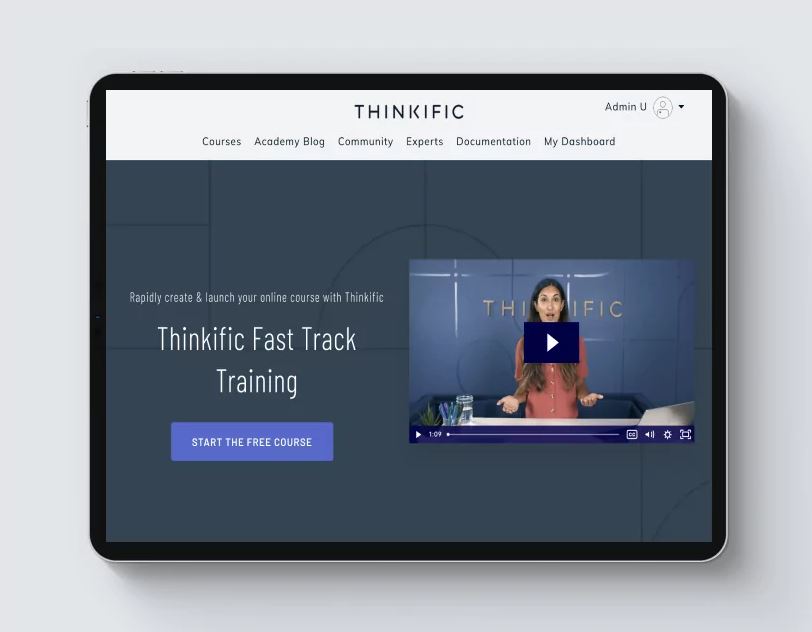 The online tutoring space is full of different software that supports capitalizing on course materials. The previous ways of learning took a considerable amount of transit time to physically attend classes and learn a new skill. However, today you don't have to look for a physical school to learn how to cook or to improve your photography skills.
There is an online membership program in Thinkific for every topic out there. So with that in mind, I'll be taking a closer look at some of Thinkific's best membership programs.
First of all, to help you better understand what it's used for, Thinkific is a type of software that allows tutors to create, upload, and sell course materials online. Users can create their websites within Thinkific and have members pay to access the content.
Defining the Topic
Thinkific hosts some of the most successful online courses. A close observation of these courses can help new or existing tutors to gain tips that may help with their online tutoring. The membership content found within Thinkific stands out from other courses on different software, thanks to their business model supported by e-commerce that the software offers its users.
The courses are modeled in a way that ensures members receive value for their money to achieve more sales, and there are thousands of courses within the software to learn from. With the right guidance from this article, you'll be able to find the right direction to take when choosing a course.
The Thirteen Top Examples of Thinkific Membership Sites
Dental Intel Training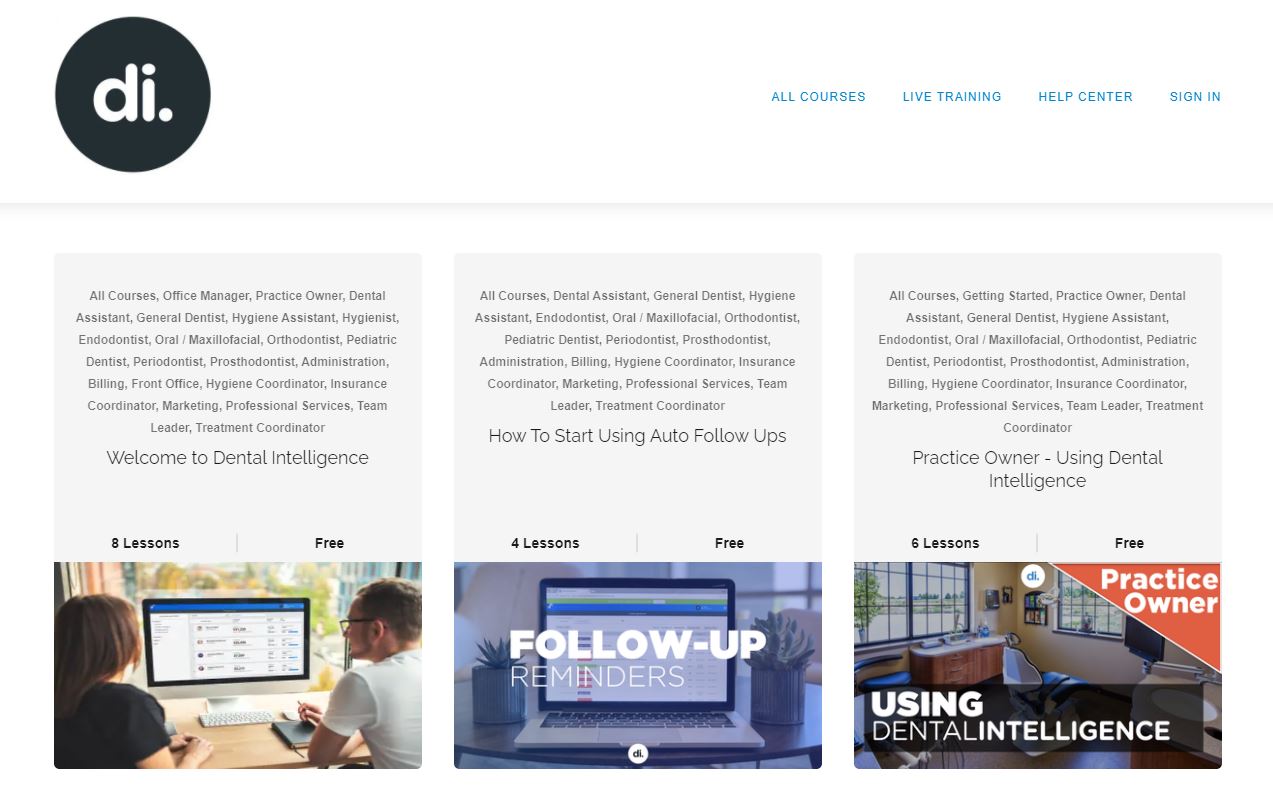 When it comes to dental intelligence, Dental Intel Training is the leading site within Thinkific that is in the dentistry niche. The company provides software for its members to manage their dental businesses. Dental Intel uses Thinkific to provide educational videos on how to improve their office management and patient follow-up.
These videos present the solution to dentistry office management in the form of software, and members of the site can learn how to interpret practice data using the tutorial videos. This information can help dental practitioners increase their productivity level by 17%.
For members who would like to experience the benefits of this product, though, they have to join the membership program first. Despite that there is no free trial with the software, the tutorial videos in the program explain everything about the features offered.
What Stood Out?
Profits.

For dental practitioners, wouldn't it be helpful to have software that

manages your business

? The in-depth explanation of the features in the program ensures that every client receives the full benefit of the software. More sales can be attained by the better management and client follow-up that the software offers.

Site Design:

The Dental Intel Training site has a simple layout. The landing page provides a list of all the topics that will be addressed in the program. Strategically, the company has made the site easy enough to convert site visitors into potential clients by providing a free enrollment process.
Coastal Drone Co.
Coastal Drone Co. is a drone training company that awards legally recognized drone certification for qualified members. The company is located in Canada but provides the course material online on Thinkific. Professionals can enroll on an advanced certification at $599, and drone users can attain a basic certification at only $95.
The tutor of the course, Kate Klassen, ensures that the program stays updated with new material. Having that drones annually improve their technology, Kate includes these changes within the course. This means that members receive up-to-date tutoring according to the device being used.
What Stands Out?
Site Simplicity:

The company gives potential customers two options. They can either take the course as a professional, or they can elect to take a simple course to earn basic drone certification. This simple choice of course option simplifies the enrollment process for members and increases sales.

Support Team:

The tutors of the platform are passionate about teaching the course. Members can be assured that they will receive the best and updated course materials from just looking at the site. When you hit their page, you instantly notice the tutor's devotion to the course.
Key to Pictures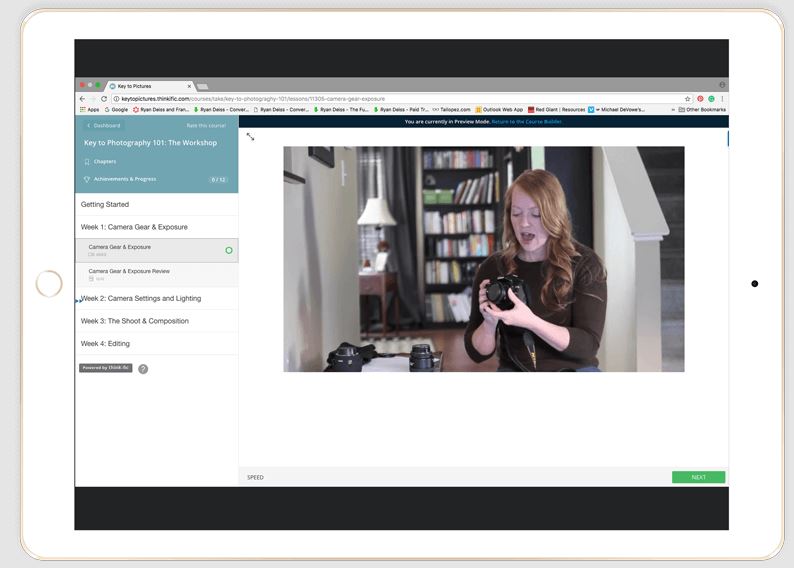 Whether you are trying to learn how to take better pictures professionally or your hobby is for private use, identifying an online course is a fast and easy way to learn. Key to Pictures provides members with effective tactics to improve their photography skills. The tutor Katie Evans has a little over eight years of experience in photography.
The program is meant for anyone who has an interest in photography. Wouldn't you want to have special moments remembered with quality photos? We can't always have a professional photographer around, though, which is why gaining some photography skills is great.
For professionals, the course material covers videography and various cinematic techniques. Even better, the full course duration is only just four weeks long.
What Stands Out?
Site Design:

The site has a simple layout and it explains its photography training goals clearly. The Horizontal Striped Layout is used for the site design. This means that images and information are placed horizontally as you scroll down through each section, and this design brings out the photos attached on the page as an emphasis to photography.

Hobby Into Profits:

The page includes a picture of a child looking down on a picture. This photo gives members the impression that it's a course for all – and not just professionals. The innovative tutor behind this has, no doubt, capitalized on photography as a hobby to inspire members to do the same.
Centehua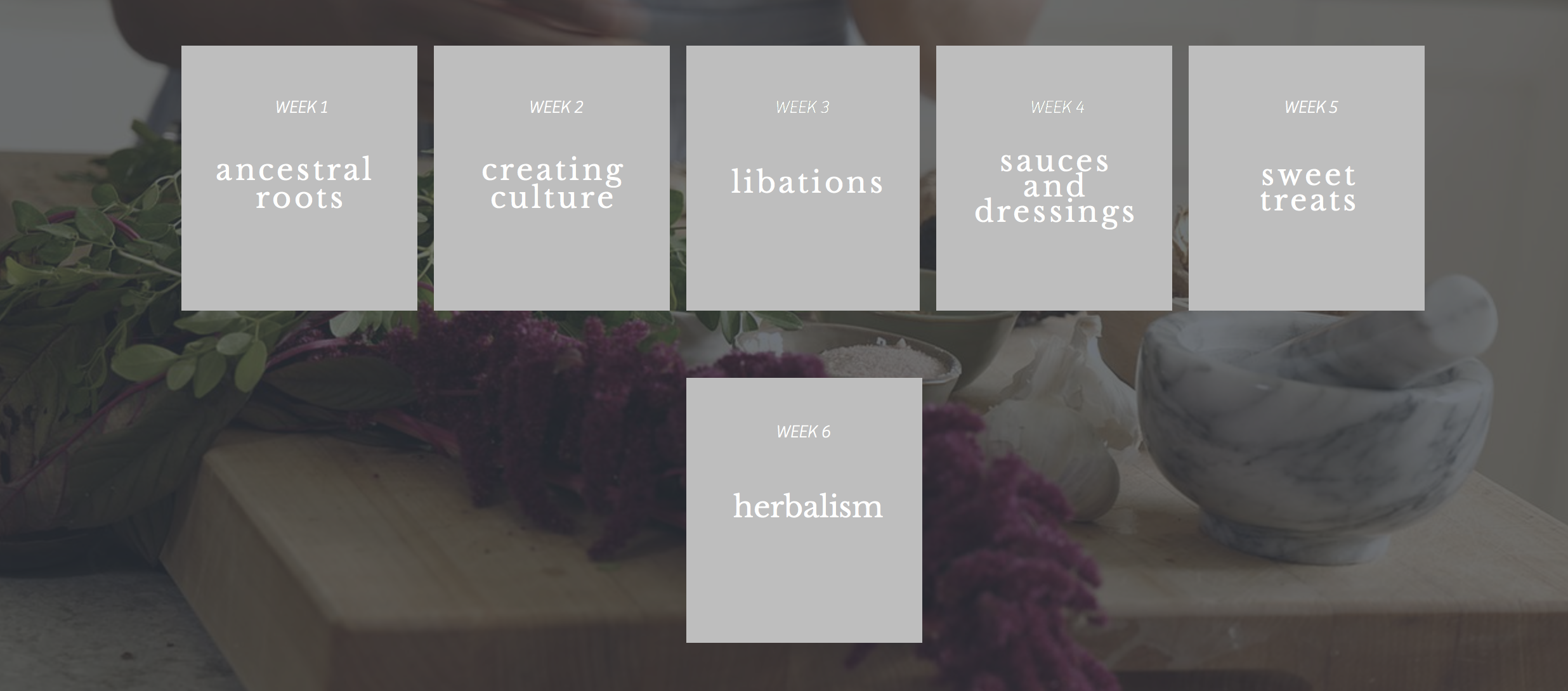 This Thinkific site is a good example of how membership sites can be diverse on any topic. The site offers lifestyle tips on how to improve and maintain their health. This includes which meals to eat, according to your health needs and for a balanced diet. Here, customers can take note of their own bad eating habits and adopt a healthier eating pattern.
Also, the course offers workout plans for those who want to keep fit alongside maintaining a healthy diet. The site gives members a special payment plan for those who want to stick to the workout program only. The course material is presented in the forms of video, audio, and live online classes. Students are presented with the option to have freebies after registration.
What Stands Out?
Combines Two Products:

One of the main contributors to the success of this site is that it includes both diet and physical workout to its members. Both niches work alongside each other to ensure that better health is achieved. These attributes make the site more profitable, as members engaging in a healthy diet are more prone to enroll in a workout plan.

Sales Conversion:

There are plenty of online membership sites out there that provide a healthy diet plan. However, Regenerate your Life explains the impact of consuming unhealthy meals such as fast foods. This explanation gives potential clients a reason to enroll in the program.
Dunbar Academy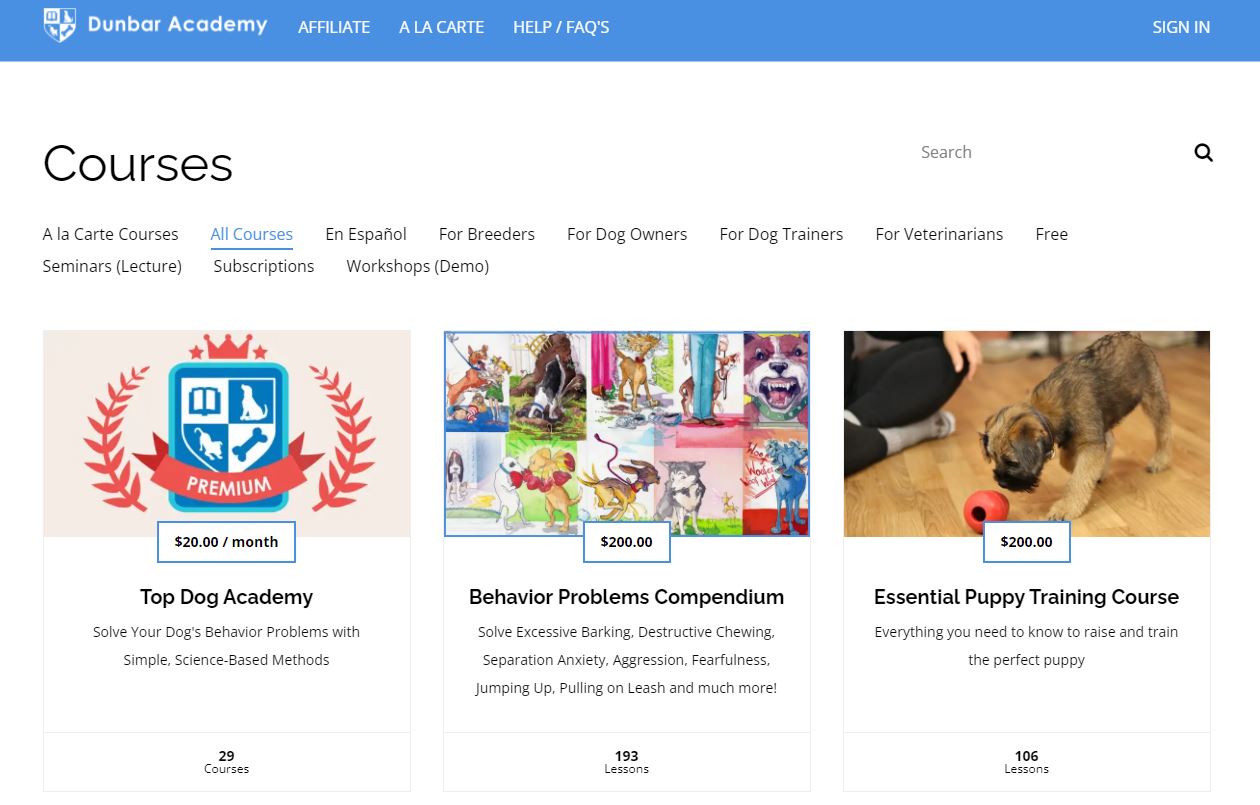 For dog lovers, Dunbar Academy is about observing and training dog behavior. The site targets new puppy owners for proper training of their beloved pets. Dunbar Academy emphasizes on their site that having a trained dog is like having a better companion. The course includes creative ways to train your dog that make the process fun and enjoyable.
Despite the fact that the site primarily focuses on puppies, it also has included different courses for fully grown dogs, as well. Some courses deal with behavioral correction, whereas others focus on obedience training. Also, the site gives dog owners the option to attend training in person or online through Thinkific.
However, this decision to receive the training program either in person or online is made with the help of Dunbar Academy's dog training experts. Therefore, members can have proper consultation on the direction to take for the course.
What Stands Out?
Course Diverseness:

Dunbar Academy provides different courses depending on the purpose. The online classes include programs for dog owners, veterinarians, breeders, and dog trainers. This diversity makes the site stand out for having effective courses for different clients.

Passion Into Profits:

The site offers a free plan for members who can't afford the membership program. Having that the target market is dog enthusiasts, the free plan ensures that the site receives referrals from existing members. This initiative gives the members insight on how to capitalize on information they have received.
LoyaltyLion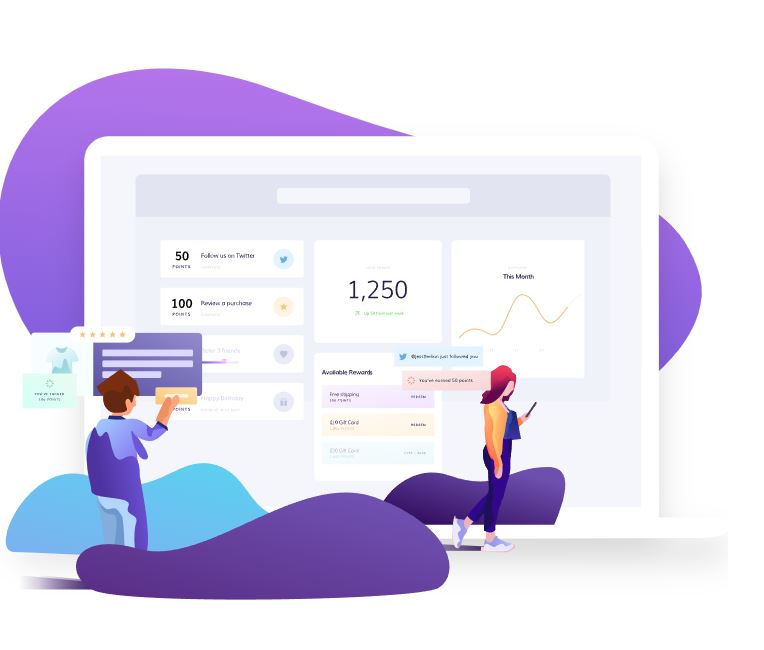 The site examples we have looked at so far provide their services as Business-to-Customer (B2C). LoyaltyLion's sales structure is Business-to-Business (B2B). The site provides a loyalty program to e-commerce sites to help reward their customers.
The customers are rewarded with points after every sale and the points can be redeemed later. This feature helps customers stay loyal to the e-commerce site they are using. The LoyaltyLion course gives users pointers on how to achieve more sales in their businesses.
The site helps business owners to identify why clients visit the page. Furthermore, this information can be used to ensure that clients keep on shopping and attract new customers.
What Stands Out?
Integrations:

The site has integrated with leading e-commerce sites to broaden its target market. Retailers from different e-commerce sites can use the services offered by LoyaltyLion to achieve more sales.

Site Design:

The presentation of the

site

gives users confidence in service delivery. LoyaltyLion has achieved this by mentioning the integrations they have made with leading e-commerce companies. Also, the landing page offers a live chat for any inquiries a client may have. This makes the page more interactive and easy to understand.
Reliability Center

Reliability Center offers businesses training that ensures a Return on Investment (ROI). This is done by the inclusion of problem-solving techniques in the course and ways of preventing failures. The site primarily focuses on businesses for the training of their employees.
This course teaches members how to increase performance by mitigating risks and optimizing costs, and it's packaged as a skill development program for employees. In turn, that gives insight into failure analysis and investigation. Therefore, the course material provided ensures businesses that they'll get a solid ROI (Return on Investment).
What Stands Out?
Functionality: The site uses Thinkific features to allow the course to offer the option to download videos. Most Thinkific membership sites don't offer this feature, which makes Reliability Center unique. The course involves exams therefore members can attain a certificate upon completion.
Impact On Members:

The course program ensures its members will have growth in their problem analysis skills. Companies also benefit from identifying the patterns that lead them to failure. Therefore, future business strategies will be based on the findings from this course to ensure success.
Olive Knits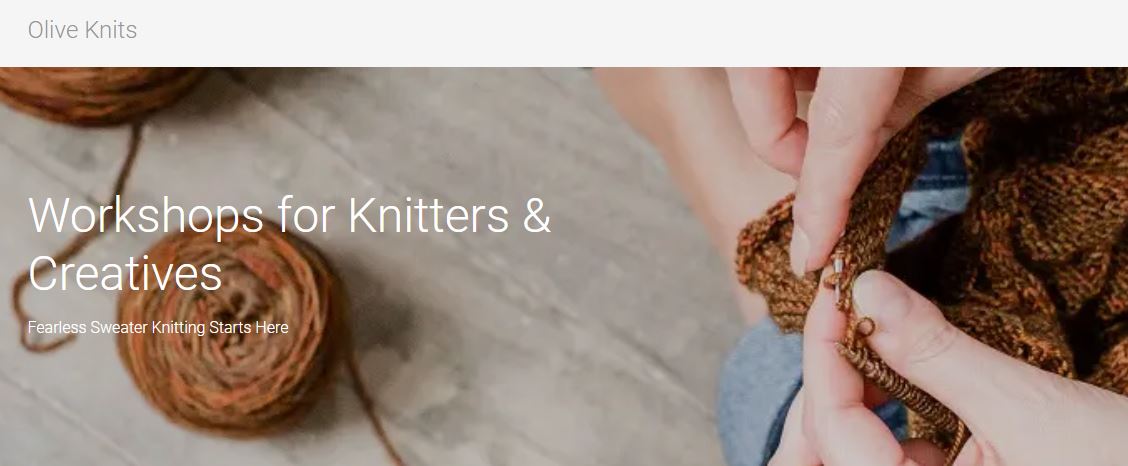 For knitting enthusiasts, Olive Knits is a membership program that focuses on different knitting techniques and patterns. Members can grow their knitting skills by observing online tutorials from the course content.
The site also encourages people without any knitting experience to learn from scratch, and the course gives new knitting patterns to members making the program worth the purchase. The Founder and Tutor of Olive Knits, Maria Greene, presents the membership program as a virtual knitting site with incentives for growth.
The program delivers its course material through podcasts, audiobooks, and online videos in Thinkific. Members can enroll in different online classes depending on the area that they would like to learn. The site also sells its finished products to its members for future reference.
What Stands Out?
Site design

: Olive Knits is a good example of a simple website design. The layout of the wordings is precise and easy to read, and images on the site are used to help show off completed knitted products. These images give potential clients insight into what skills they'll acquire, depending on the course selection.

Passion Into Profits:

Olive Knits' target market consists of people who do knitting as a hobby. Giving these people insight on how to improve their knitting techniques enables them to capitalize on their skills. The site shows the standards that should be met for a product to sell by selling their own completed projects. Therefore, members can attain an ROI from the purchase of this course, as well.
The Weekly Oasis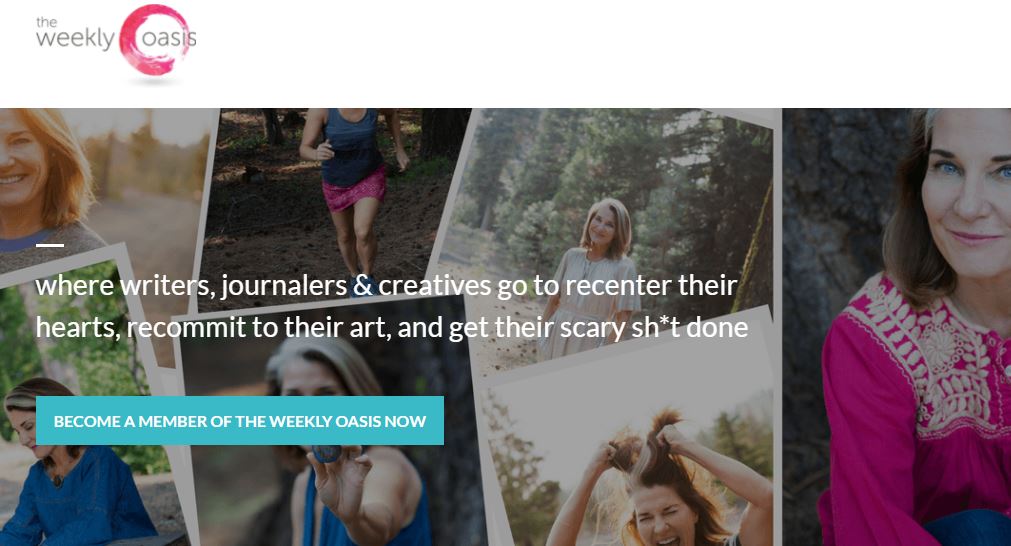 The Weekly Oasis is a platform for writers to attain growth in their fields of focus. The course provides members with confidence that their writing skills are up to standards and can also be grown. Hiccups in writing – such as writer's block or discouragement – are addressed within the course.
The membership program that Weekly Oasis offers can be renewed monthly or yearly. This option enables users that have big projects to attain a longer membership. The main agenda of the course is to give inspiration to writers through videos that inspire writers to complete their projects.
What Stands Out?
Simplicity:

The site design is simple and explains how it'll

help writers

. The one-page design makes it easier to understand what the membership program is about. Plus, images are used sparingly and quotes are placed to explain the problems the course will address.

Creativity:

Lots of membership programs provide courses that focus on improving technical skills. However, the Weekly Oasis provides members with tips on how to deal with the mental pressure that comes with writing. The uniqueness of the program makes it stand out from other courses.
Lasater Yoga

This site presents its members with tutorials on how to conduct yoga sessions. Lasater Yoga gives the history of yoga and the philosophy behind it. The information allows members to have insight into the reason why yoga is essential, as well as the benefits that they'll attain from practicing the techniques within the site.
The instructor, Judith Lasater, has been a yoga trainer since 1971 and has vast knowledge on how to do yoga effectively. The program offers members different classes of yoga starting with a beginner class to training future yoga instructors. The course materials are delivered through videos, audio, and webinars.
What Stands Out?
Turning Passions Into Profits:

The founder of the site has a passion for yoga and has created a business out of it. The course materials teach other yoga enthusiasts skills that will allow them to also become yoga instructors. This attribute of the site benefits members to attain an ROI and the site owners can also attain more sales.

Impact on Members:

Members of the membership program will have the long-term benefit of conducting yoga sessions on their own. Members trained to be trainers can convert their yoga passion into profit.
Guitar Zero 2 Hero
This Thinkific site offers guitar training lessons to its members. The target audience of Guitar Zero 2 Hero is young learners and new guitar users. Due to its target market, the program offers song modules from famous songwriters and singers. Some of the well-known artists are:
This unique aspect of the program sets it apart from other online guitar courses. The site offers its members blog articles about topics that are most common with guitars. For site visitors, they can access a free E-book from the founder of the site Dave Tran.
A unique trait about the site is that the course programs are distinguished by the musician a member chooses. Therefore, any songs that are learned are relevant to the unique preferences of the member.
What Stands Out?
Content Depth:

The content offered by

Guitar Zero 2 Hero

is wide and covers different types of music genres. This aspect gives members information that'll increase their guitar playing skills. The inclusion of different types of music within the course justifies the course purchase plans and makes it worth the penny. Hence, new members are inspired to keep renewing their subscriptions.

Site Design

: The site interface is appealing and it is self-explanatory. Members can subscribe to the membership program from the landing page. Navigation within the website is easy with a menu bar that lists other pages of the site.
Rachel's English Academy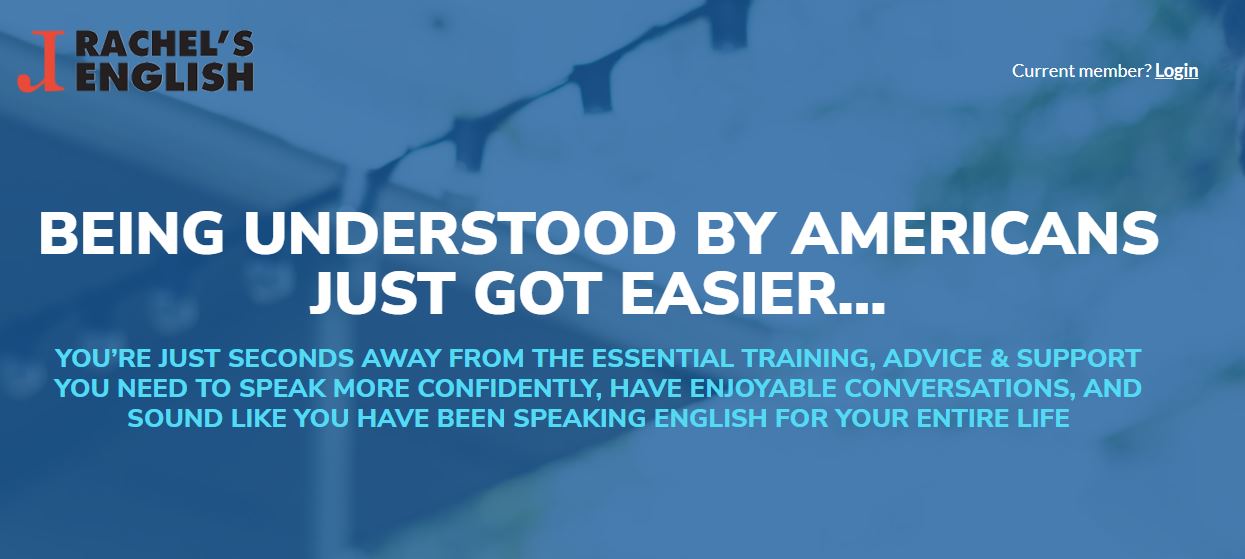 This Thinkific site offers English lessons to its members. In this niche, reading in English is as important as giving the right pronunciation when talking. Rachel's English Academy stands out for its focus on ensuring that its members attain an American accent.
By acquiring that accent, members can easily understand and speak the language more fluently. The course also helps members advance their cognitive abilities to relate better with written materials.
Rachel's English Academy began as a YouTube channel and receives most of its traffic from YouTube. Members can receive course materials through:
Online videos

Audio files

Live coaching
If you decide to enroll in the membership program, you will also be offered an invitation to a private Facebook group.
What Stands Out?
Member Achievements:

The course structure for this English-learning program provides effective content. Members experience long-lasting benefits from the accent focus of the course. The course offers value for money for genuinely caring about how members will not only understand, but also fluently speak, in American English.

Originality

: The focus on how to pronounce English words with an American accent makes the site stand out. Members can pay attention to how they speak through conversation studies within the course. Also, English concepts can be practiced during a live session with other members.
DGtrainonline

Ever wondered how dangerous goods are handled? DGtrainonline gives online lessons on how to transport these dangerous goods internationally. The site provides flexible learning hours and the members can learn at their own pace, and the course covers safety procedures for both air and ground transport.
In the event of an incident, the course provides ways to handle the situation effectively. The site uses the Thinkific feature of having an audio lesson for busy members. By the end of the program, certification is also awarded to members.
What Stands Out?
Site Design:

The color codes of the site correspond with the nature of the online program. Images are well presented to illustrate the transportation of dangerous goods. Also, new members can view reviews of the course from other members on the landing page to know what information they will learn.

Value For Money:

The course plans contain different course materials to learn about. Members can narrow down to the area they want to learn about whether it's transportation via road, sea, or air. Upon completion of the course, members can attain an ROI from the information gained.
Important Tips To Consider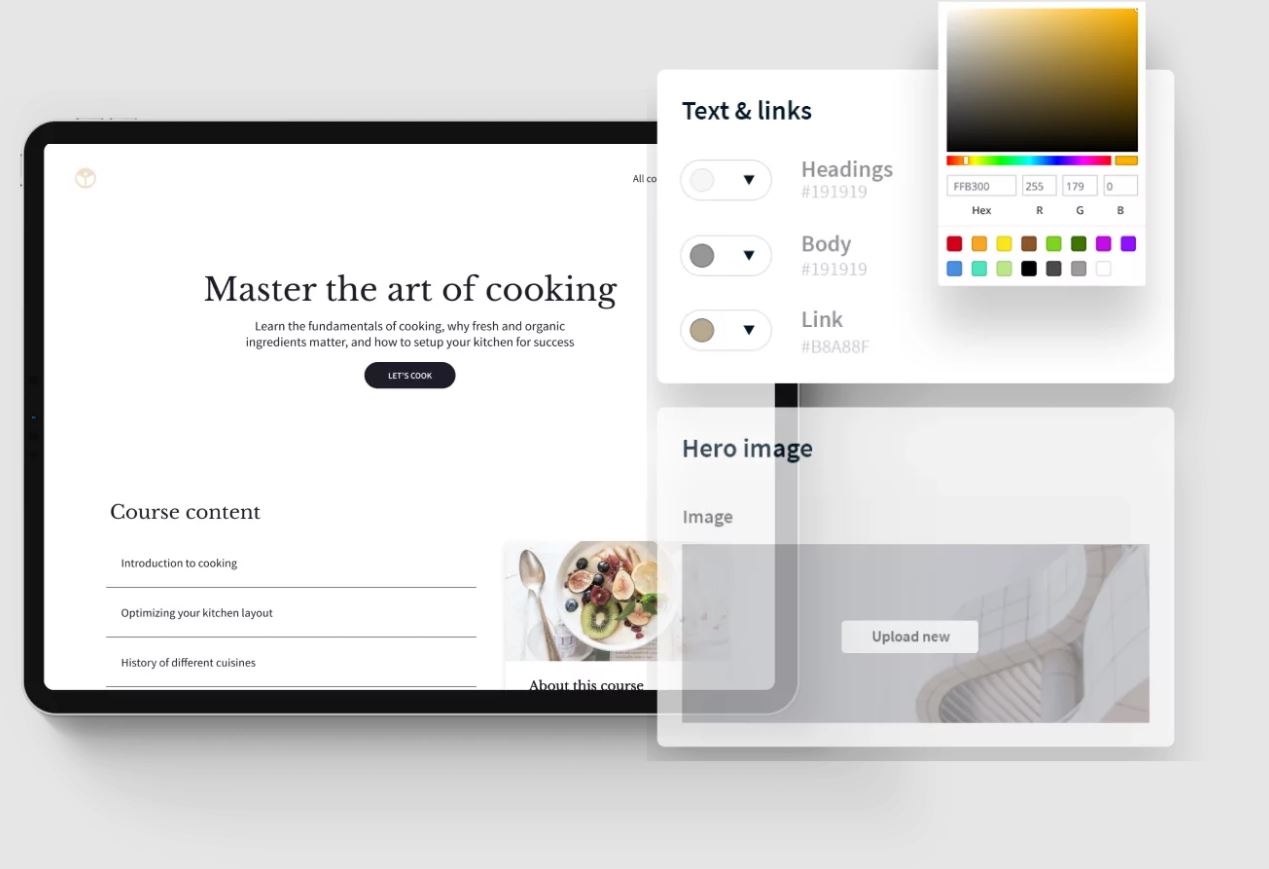 For tutors and instructors, creating an online course on a tutoring platform can be quite challenging for the first time. Here are some tips on how to make your membership program stand out:
Theme your website according to the

niche you are focused on

, and design a

simple layout

.

Use

quality equipment

to record your videos or audio.

Point out any

relevant course content on the landing page

to convert site visits into sales.

Provide

different payment plans

to ensure that the course is affordable.
These tips are the basics for having a value-based membership site. Including these strategies in your site will ensure long-term growth.
Buying Guidelines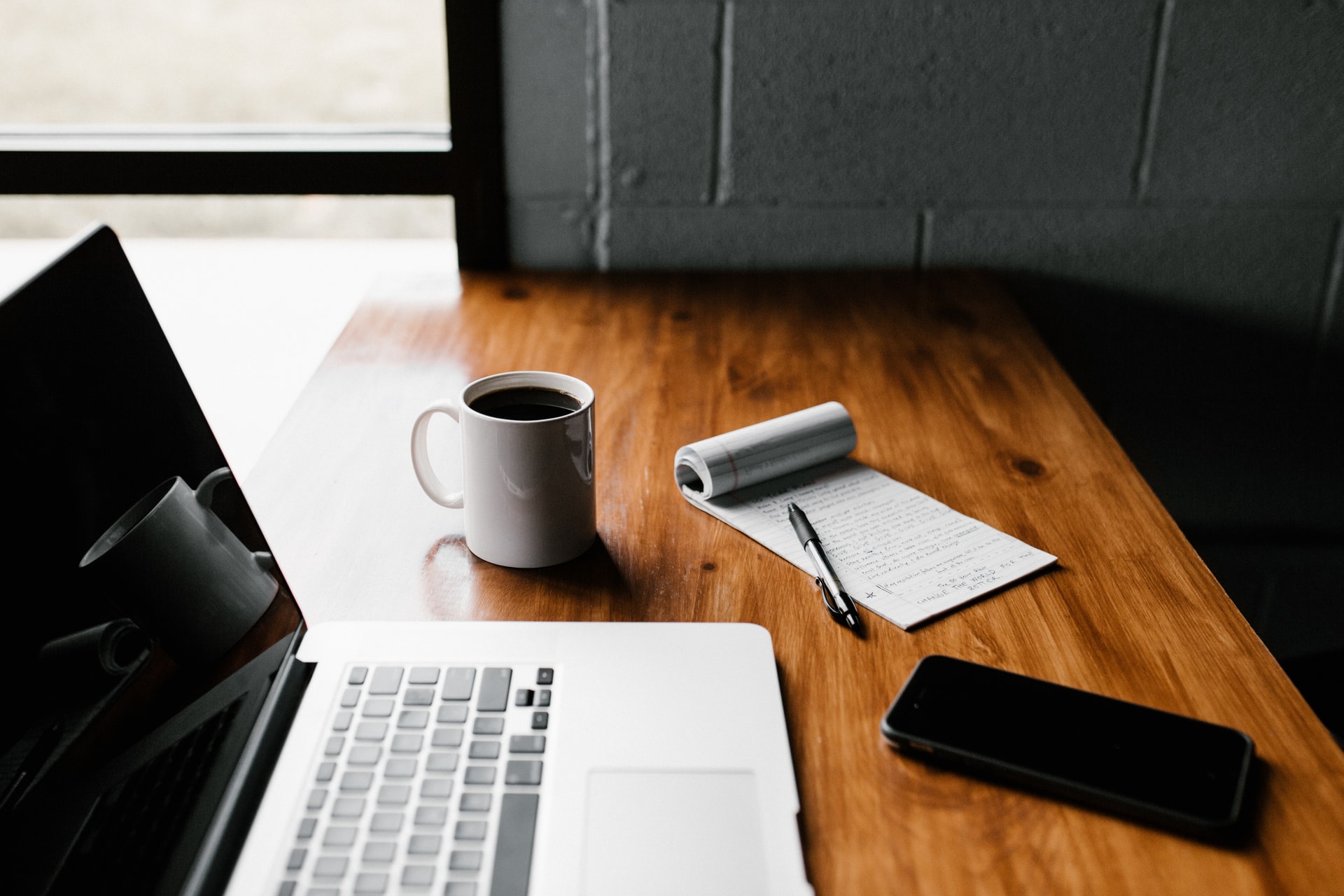 If you are looking to join an online program, here are some guidelines you can follow:
Identify your needs

. Understand the need for wanting a membership site. Is it for leisure or work? Which topic or niche are you interested in? How long will you want to learn? Reflecting on these questions can help point you in the right direction.

Explore the options.

Determine the depth of content you need and what features are presented by different courses. Choose a

membership site

that meets how you want the information to be presented – either via video, audio, or through a podcast.

Focus on peer interaction.

Some membership programs provide a learning community around the subject and some programs do not. Identify whether you prefer a community-based learning environment or individual study.

Consider the price.

Some membership sites are diverse and quote high membership plans. Narrow down on the main subjects you want to learn and choose the best-priced option.

Weigh the institution's credentials

. If you are seeking to attain a

recognized certification

from a course, it's a good idea to consider a popular membership program.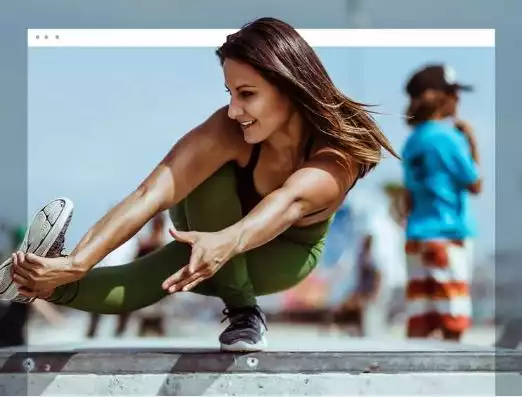 FAQs
Question: What makes Thinkific stand out from other platforms?
Answer: Thinkific is easy to use. The templates are ready to use and only need little edits without coding.
Question: Can I have a personalized website on Thinkific?
Answer: Thinkific encourages users to modify their websites to their liking. Their design tools don't need any experience, members can apply appropriate themes and designs to their sites.
Question: Do I need a large audience to start a membership site?
Answer: Online membership sites are preferable for trainers without a large following. The diverse integrations and marketing tools allow one to build a community around their course program.
Question: Can my members have an affiliate feature on Thinkific?
Answer: Yes, with the Pro version of the platform, you can definitely have an affiliate program.