Last Updated on April 22, 2023 by Ewen Finser
Getting organized takes time and effort, and there are no shortcuts. Some individuals are naturally organized, while others have to put in a lot of effort to keep their lives in order. And those who lack organizational discipline can use productivity tools to help get things on track.
The Internet is filled with productivity tools. Most businesses offer legitimate products, while a few just sugarcoat their goods. As a result, you must choose the perfect solution to help you be more productive.
I've tried more than twenty-five productivity apps, and to be honest, they all have their advantages and disadvantages.
Among these twenty-five tools, I found Notion vs Airtable the most intriguing. They were able to increase my output without draining my bank account, which is quite a big deal for me.
Both Airtable vs Notion are platforms for storing, organizing, and querying large amounts of data online. In both cases, your vital data is organized in a structured fashion, allowing you to make well-informed business decisions.
I've used both applications extensively and can attest to their excellence. Although the two items are nearly identical, a noticeable difference sets them apart.
Bottom Line Up Front Summary: Both Notion vs Airtable are fantastic products, but I personally find Notion to be just very slightly better than Airtable. It managed to eke out the first place position thanks to its superior UI for more use cases and more affordable price point. That said, if you are more comfortable with spreadsheet style databases (or just need better spreadsheets), Airtable is the better option.
Without further ado, let's start by analyzing and comparing these two productivity behemoths.
Main Differences Between Airtable and Notion
The Main Differences Between Notion vs Airtable are:
Notion

provides customer service with every plan

, whereas Airtable

requires a more expensive subscription

to

access support

.

Notion is

challenging to learn

and might take a while to master all of its features, whereas Airtable is

simple and quick

.

While difficult to master,

Notion is quite affordable

, whereas

Airtable can become reasonably pricey

after you outgrow the basic plan.

Notion's

free plan is limited to personal use

, while the free version of Airtable

offers some collaborative features

.

Third-party integrations are lacking

in Notion, whereas Airtable

handles it well,

incorporating over thirty-two third-party applications.
How to Select the Right Productivity Tool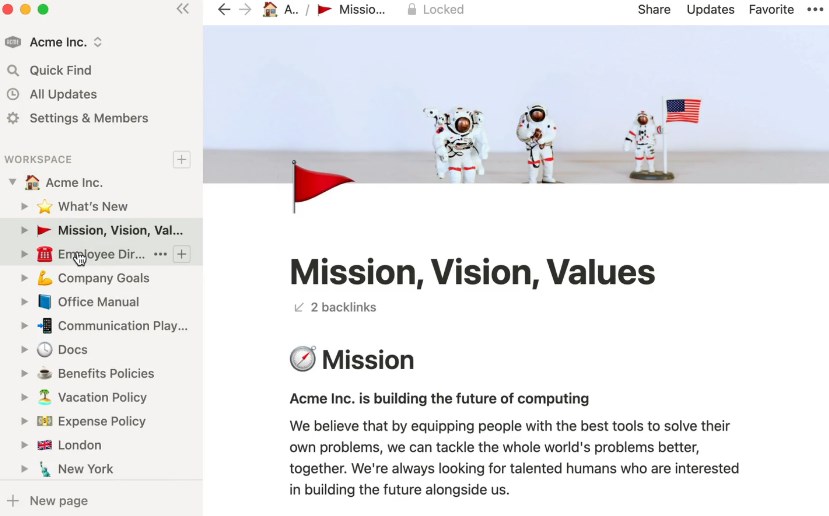 Not every software available is good, so it's important to be picky before you implement the tool in your business. Otherwise, things may quickly start to go south.
To some extent, finding the right productivity tool is like shopping for a new car. There are so many options, but you have to decide what suits you the best. Just like picking the right car for you, choosing the right tool will change things for the better.
The following are some essential considerations to keep in mind when searching for the right tool:
Reliability

Cross-Platform Compatibility

Cost-Value Analysis

Ease of Use
With these things in mind, it'll help make it easier for you to make an informed decision.
Is It Reliable?
Reliability is one of the most important factors for good software. Reliability aims to ensure the software is bug-free and dependable enough for its intended use.
Using a tool that isn't trustworthy is a recipe for disaster. It's like owning a busted drill that only works once in a blue moon. So, get a tool that's been on the market for a while and has a proven track record.
Cross-Platform Compatibility Is a Must!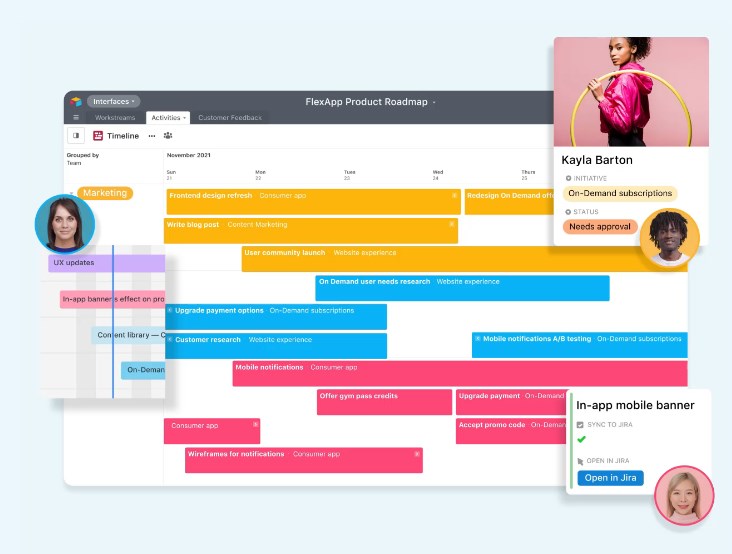 The ability to effectively manage your tasks is enhanced by using software that works on multiple platforms. Your staff may use a variety of operating systems and gadgets. It would be inconvenient if they used a separate operating system just because of an application.
For the most part, most of the applications made today are cross-platform compatible. You'll rarely find software that isn't available on several platforms.
Is It a Good Value for Money?
It's not uncommon for us to buy an "expensive" product just because it's pricey. Having a high price tag doesn't always mean it's more productive. And if you are just starting out, it won't be a good idea to purchase a pricey product.
Instead, look for freemium alternatives which are just as good, if not better. It might be tough to discover free, open-source software in today's highly competitive software market, but if you know where to look, you'll find plenty of excellent options.
When weighing your options, always ask yourself if the benefits exceed the drawbacks and if the investment will yield enough return to cover the expenditures. Budgeting isn't always fun, but it's necessary if you want to avoid squandering money.
There are plenty of forums that discuss software in detail, subreddits like r/software and r/opensource would be a good place to start.
How Simple Is It to Use?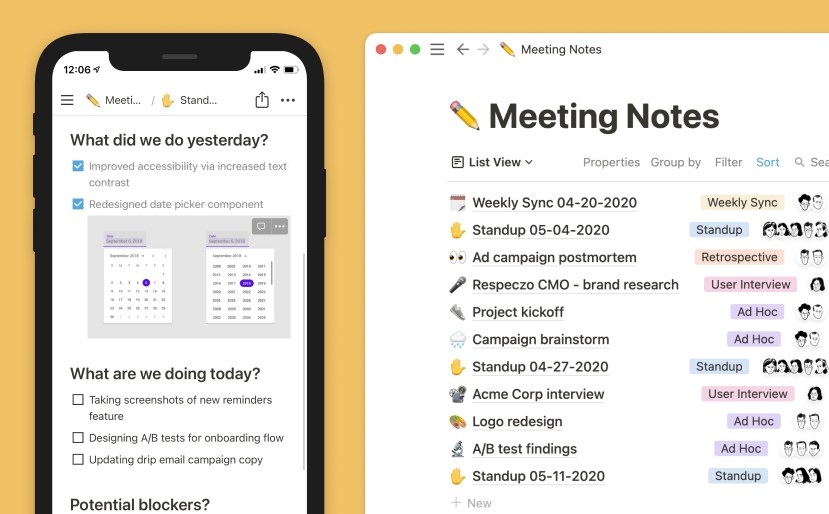 You'll get the most out of a productivity tool only if it's simple to use. As tempting as it may appear initially, it's not uncommon for high-tech solutions to have a poor user experience, affecting productivity.
It would help if you searched for a product that does its job efficiently. Adding unnecessary additions breaks existing functionality more than anything else, so choose simplicity over complexity.
Following these tips will help you find the best software. Now that we've covered the essential pointers, let's see which among Notion or Airtable is better for you.
A Closer Look at Notion
I've lost track of how many productivity applications I've used. Today's market is flooded with far too many average productivity applications. Luckily, some tools are not generic, and Notion is one of them. To say that Notion is the most well-rounded app that delivers in every department would be an understatement. It's just too good!
In simpler words, think of Legos. For instance, you can build anything from a car to the white house by assembling the numerous pieces included in the kit. Notion is just that, but for productivity. From taking notes to creating a library of databases, Notion got it covered. Because of its many personalization options, Notion is the ideal productivity tool for students and large corporations alike.
Being founded in 2016, Notion has grown into a big company, boasting a user base of over 20 million. It leads the pack as the finest productivity tool available in the market today. With that in mind, let's look at what makes it one of the greatest.
The Features That Make a Difference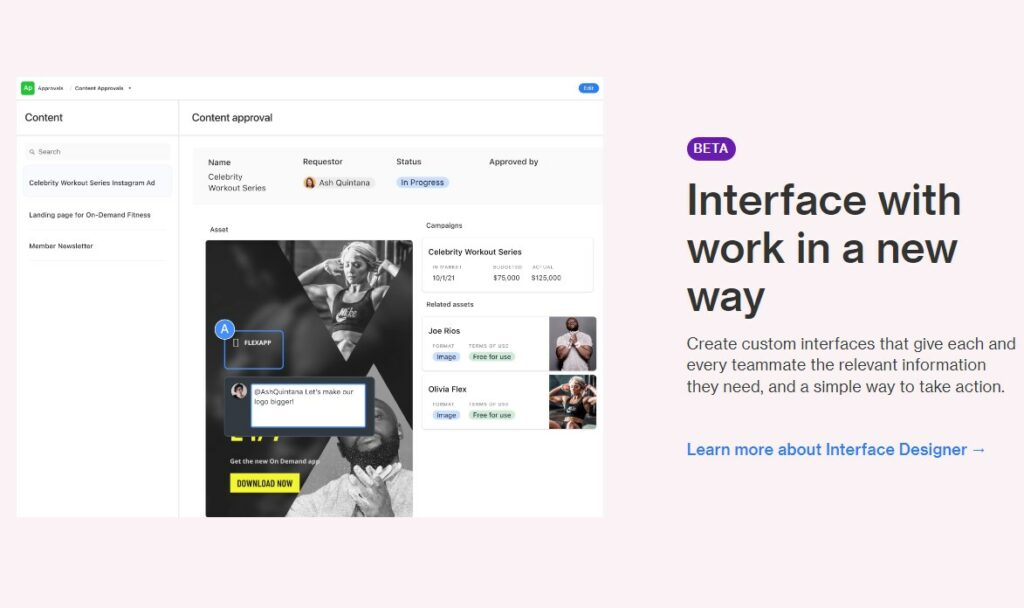 Notion is a Swiss-Army knife of productivity tools.

This is not a feature per se, but a quality that sets Notion apart from the others. Need a habit tracker? You got it. Want a to-do List? Done. How about a planner? Easy. Using it for research? Sure thing! All with the ability to sync instantly.

You can manage large databases with ease.

To manage vast volumes of interconnected data, databases are leaps and bounds ahead of spreadsheets. While spreadsheets are not bad, databases are more organized and can take things to another level. Jumping between different pages with each label being customizable is so much better than switching between tabs in spreadsheets.

It's actually quite attractive and streamlined.

You don't want to overlook the multiple views that come with it—they make data downright beautiful! Once you've mastered databases, switching to another software will be next to impossible.

In terms of customizability, Notion hits it out of the ballpark.

Notion can be customized to reflect your company's identity. From text styling to the classic markdown editor, they got everything covered. To top it all off, you can use

community-created templates

if you're a heavy customizer like me.

Notion's interface is simple yet feature-rich

. Despite having so many features, Notion was able to keep an uncluttered design that is visually appealing. It's commendable that they've tried to balance simplicity and utility while preserving the intuitiveness without sacrificing any of its features.

Team collaboration results in improved productivity.

Plus, it definitely acts as a powerful motivator to work effectively. It's designed to sync in such a manner that it can be used both individually and collectively.
What Are the Advantages of Using Notion?
Let's look at the strong points of Notion. They include:
Notion's

flexibility is one of its strongest suits

. As a single productivity suite, it'll save you time by preventing you from having to go back and forth between several distinct apps and software.

It's

hard to beat Notion's customizability

. With a wide range of themes and templates at your disposal, you can personalize it to your liking. Need a Gantt chart? There's a timeline view to customize.

The

free account is quite generous

and a fitting option for many. If you have a tight budget, then the free option would be more than enough.

The

clutter-free interface allows users to focus on their work

without getting distracted by unwanted notifications or options.
The Disadvantages of Notion
Everything, including Notion, has its flaws. Despite being a great tool with so many features, it does lack in some aspects, and those are:
A lack of offline support is shocking. Yes, you read that right.

It's entirely online and can instantly sync

, so if your internet goes down, it means you're not able to work.

It

can get slower with extensive databases

. The performance is not up to the mark, making it difficult to use for large-scale operations.
All About Airtable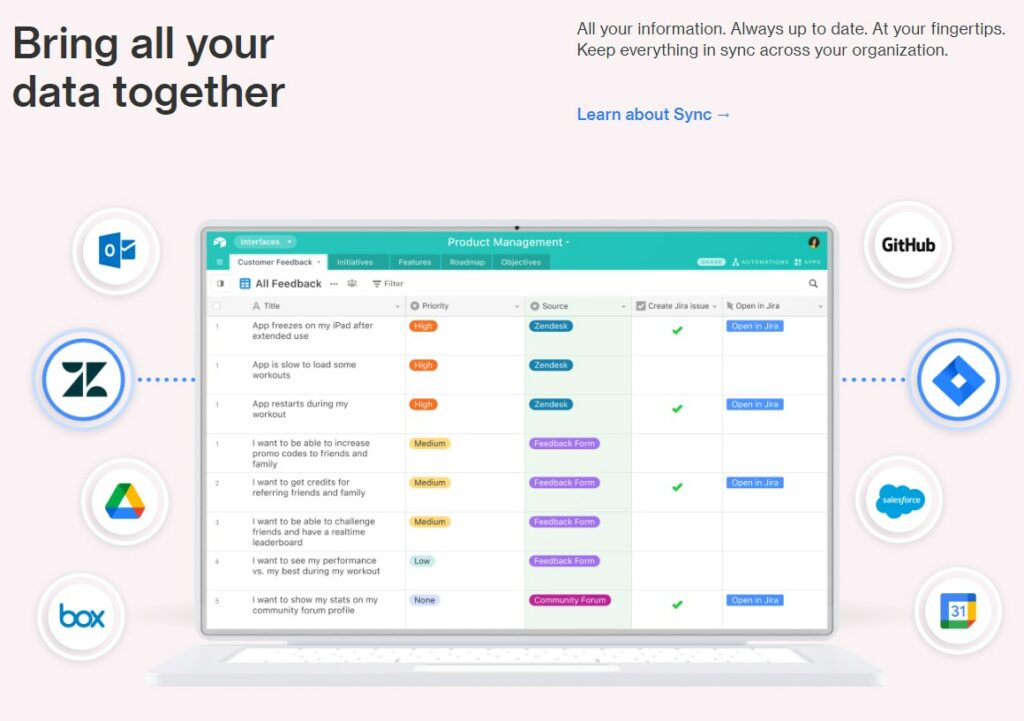 Launched in 2013, Airtable is one of the best spreadsheet-database hybrid tools available on the market today. You may use it for various things, including project management, inventory management, event planning, and more.
Initially, I couldn't figure out why I would need a spreadsheet other than Excel or Google Sheet. But as I adapted to the new tool, I could see why Airtable became so popular.
Airtable provides the same functions as more traditional tools like Excel and Google Sheets, but it does it in a modern, user-friendly way. The language and color schemes used by Airtable are basic enough for everyone to understand. You may make your designs or utilize the software's pre-made templates.
With Airtable's flexibility, it's possible to tailor the platform to meet your specific business requirements. Let's look at its functionalities.
The Features That Make a Difference
I really loved the fact that Airtable could integrate with so many applications.

Integrations allow users to automate their work and task management with ease, and Zapier, Auromate.io, and Workout are just a few popular apps that can be integrated with Airtable.

It's refreshingly easy to use.

Ease of use is often overlooked as a feature, but only developers know how hard it is to design a product that performs effectively and does so with ease.

Airtable is a great tool for collaboration.

However, it's also important to control who can alter the database. There are

four different roles

that you can give to the collaborators:
Owner: They have full access, can add or remove anyone from the team.
Editor: They can change records and have full access to the database.
Commenter: They can see but not modify the database, however, they can comment on the records.
Read-Only:

This is the last level of permission and the least powerful. They can only view the database or task list but with no power.

Their customer support is refreshing

. Significant support and a good social community set the base for any software, and Airtable does it well. If you run into any problems, you may check their knowledge base (wiki style knowledge management), community forums, or contact support directly. They're extremely prompt in replying.
What Are the Advantages of Using Airtable?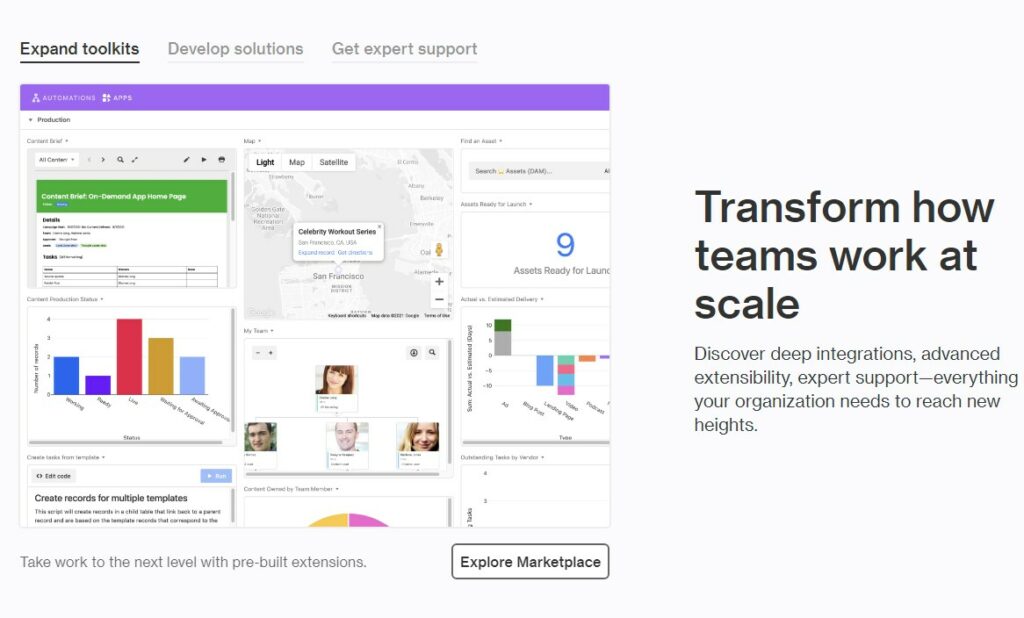 Let's look at what makes Airtable as light as air while still packing a punch.
Repetitive tasks can be automated

using Airtable.

As a

user-friendly software

, it's accessible to both tech-savvy and less tech-savvy users.

Developers can

use the public Rest API to change or retrieve records

from the Airtable base.

It comes with

custom templates

, making customization easier. It allows you to experiment with various options, helping you build a robust database.

It's

available on major platforms

like Windows, macOS, Android, and iOS.
The Disadvantages of Airtable
Disadvantages usually come with every software, so you just need to weigh the pros and cons to decide whether the app suits you. Let's proceed to the cons, which are:
While the software is accessible in Android and iOS, it's

somewhat unappealing and lacks key functionalities

.

Just like Notion, the

learning curve can drive away some

. I, for one, think the learning curve of Airtable is slightly less steep than of Notion.

Airtable isn't that expensive. It's just that

there are cheaper alternatives

available.
How You Can Make the Most Out of These Tools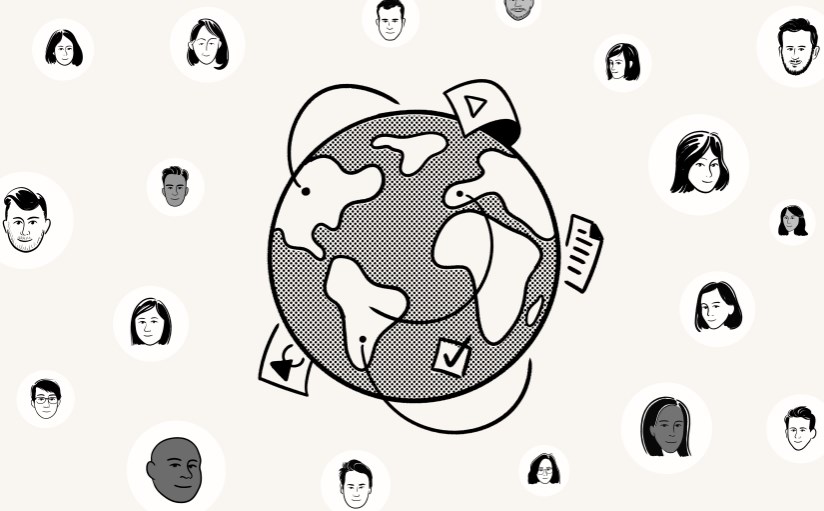 If appropriately used, these productivity tools can significantly improve your work experience. For the most substantial advantages, embracing new technology or concepts is essential.
Assigning tasks, tracking their completion, and generating reports are all made simpler by using productivity software. Adopting these technologies to boost productivity is essential in today's business environment.
While there are no hard and fast rules for using these tools, I have developed a list of key considerations to help you get the most out of them.
Productivity tools allow for better communication

, which

results in an improved workflow

. You'll notice a difference as soon as you make a jump from emails for task tracking.

Everything from

managing teams to predicting expenses is made simpler

with productivity tools.

It's essential to

receive regular updates on the project's progress

. Thanks to a

project management

application,

team members may stay in touch

with each other while working on the project.

Try to

use the time management features

. Incorporating time management tools will help

improve discipline and boost overall productivity

.
Airtable Notion Integrations
Many project management tools intentionally make it difficult to play nice. Thankfully, both Airtable and Notion are built with integrating data sources in mind.
Of the two, Airtable is particularly useful with a long list of natively supported integrations.
That said, you can also use any of the following "connector" apps to find the specific data integration that you need:
For example, I love using Notion in our company for knowledge management and wiki style guides, but prefer Airtable for building our internal directories and CRM style tracking over Notion's database functionality.
FAQs
Notion vs Airtable: My Final Verdict
I've used both Notion vs Airtable extensively, and they're extremely similar. Regardless of what you pick, both are excellent choices. Notion is better at taking notes, offers more customizations, and is backed by a solid community, whereas Airtable works like a spreadsheet, comes with good third-party integration, and offers an intuitive interface.
Both provide excellent database solutions, and it's only a matter of taste which you like more.
In my opinion, Notion has a minor advantage because of its extremely clear UI, incredibly versatile and has competitive pricing.
However, my preference for it is only slight, and I enjoyed using both almost equally.
And if you're still perplexed, use the free options of each software to discover whether one is more intuitive, versatile, and matches your specific needs. In the end, both are formidable tools with their own set of advantages and disadvantages, so you can't go wrong with either.
Airtable and Notion Compared to Other Project Management Software
If this comparison still leaves you questioning which is best for your setup, I get it! It's not an easy decision as every organization and use case is different.
With this in mind, our editorial team has compared both Notion and Airtable against many leading peers. Check these out…
Airtable Alternative Tools Compared
Notion Alternatives Tools Compared