Last Updated on April 22, 2023 by Ewen Finser
As someone with a growing lifestyle blog, the thought of setting up a separate store on an e-commerce platform to sell some of my affiliate products and exclusive wellness guides doesn't sound very appealing. While creating an online store is easier than ever, managing it can be a full-time job, which will take my focus away from my blog. Naturally, I was thrilled when I heard about ThriveCart vs CartFlows.
ThriveCart vs CartFlows let you add a cart to your website or blog so visitors can quickly purchase what you offer, whether it's a course, a guide, a recipe, or even physical products. These platforms also have marketing features you can use to promote your products and earn more sales revenue.
However, how do ThriveCart vs CartFlows compare? I tested both of them using my website, so read on for my detailed guide on each platform's performance before deciding which platform is best for your online business.
My Bottom Line Up Front: ThriveCart vs CartFlows
ThriveCart vs CartFlows have very similar capabilities. The platforms have almost identical features, making it easy for you to promote and sell your products and services. However, CartFlows is restricted to WordPress websites, which makes ThriveCart the more reasonable option for most people.
At the same time, CartFlows has a lot of functionality and should make anyone with a WordPress site very happy.
Main Differences Between ThriveCart vs CartFlows
The Main Differences Between Thrive Cart vs Cartflows Are:
CartFlows is designed for WordPress websites, whereas ThriveCart can be used on any web host.
ThriveCart has a lifetime membership option, whereas CartFlows only has annual subscriptions.
CartFlows has a free plan with limited functionality for beginners, whereas ThriveCart only offers a lifetime membership.
ThriveCart's interface can be hard to navigate, whereas CartFlows has a modern interface that provides a seamless user experience.
What is ThriveCart?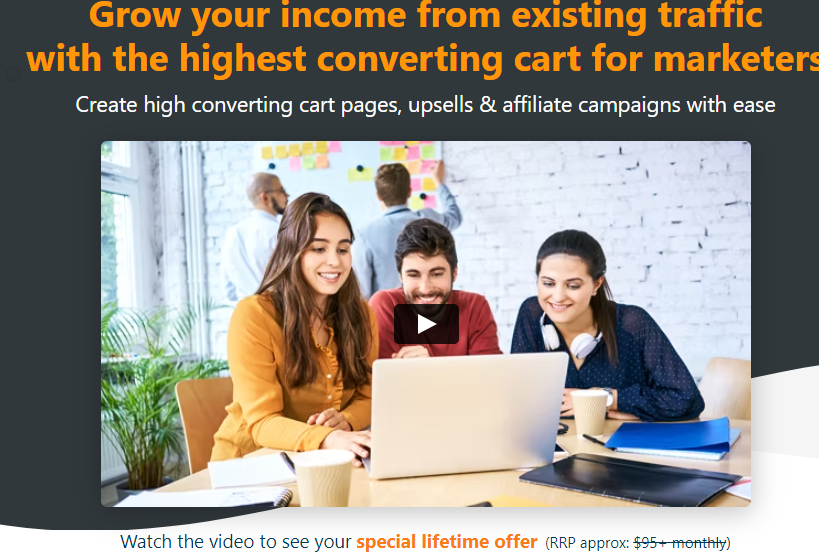 ThriveCart is a popular shopping cart used by e-commerce store owners and people selling intangible products like tutorials and e-books. The platform also allows the sale of physical products with a dedicated checkout page for delivery addresses.
ThriveCart was founded in 2016 and currently has over 200,000 users. It has helped people sell over 13 million digital products, generating over $2 billion in revenue in the past 6 years.
What is CartFlows?
CartFlows is a platform capable of turning your WordPress site into a shoppable store. The platform helps you create a sales funnel through which you can move your site's visitors until they make a purchase. CartFlows was launched in 2018 and has over 220,000 users. It has extensive marketing capabilities and tracking features that help you create successful outreach campaigns to grow your business.
ThriveCart – Main Features
Ease of Use
To create an account on ThriveCart, you'll need to fill out your contact information and payment details. I liked that you can purchase membership via credit card or PayPal, making it more convenient to use.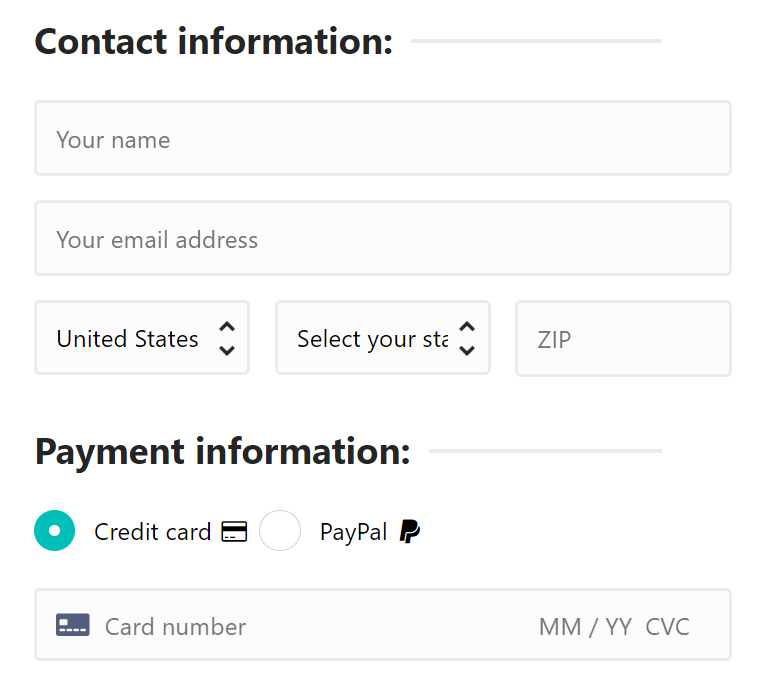 The ThriveCart dashboard is easy to navigate. You can see metrics important to your business, including transactions, revenues, and number of customers. I played around with the sort feature to display my website's metrics for different dates in the past.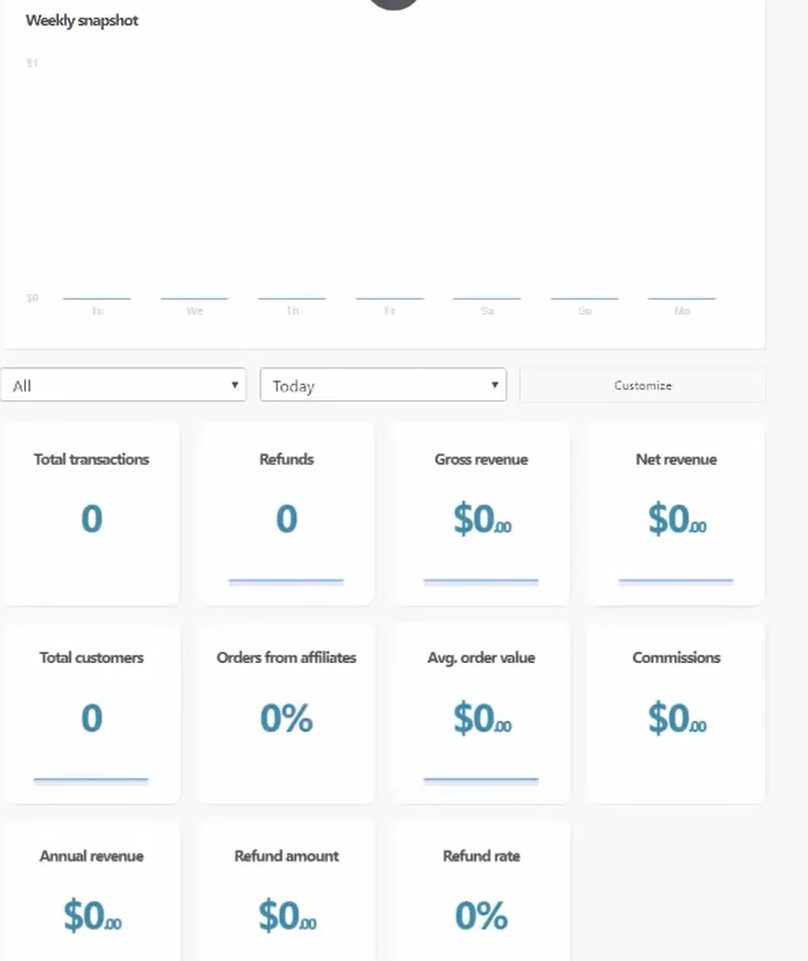 Cart Functionalities
ThriveCart gives you the ability to customize a cart that customers can use easily. You can embed a cart to any page on your website and create cart popups to urge shoppers to make quick purchasing decisions. A cart that can be accessed from any page motivates customers to complete a purchase. The embeddable cart is especially useful if you're providing a limited-time offer for a digital product.
The platform also has a traditional cart to which a customer can add products as they browse through your site. The modal cart can be accessed from any product page, and customers can click a button to view their cart total.
ThriveCart has two-step carts that help you collect shopper information. You can create forms that ask for shoppers' names, contact details, and addresses. The platform can store the information even if the shopper doesn't complete an order.
Such information is useful for growing your subscriber list and enhancing your marketing campaigns.
Optimized Checkouts
ThriveCart's optimized checkout pages help you get subscribers and drive sales even as customers are checking out. The pages also reduce cart abandonment, increasing your store's revenue. You don't need coding knowledge to set up a checkout page. ThriveCart utilizes a drag-and-drop feature that lets you add your business logo, colors, and images to personalize the page.
You can add reviews from previous customers to a checkout page to boost the shopper's confidence in the product.
The platform provides one-step checkout pages where customers can simply pay for a product to complete the transaction. It also has two-step checkout pages that collect more information about customers that you can use for future marketing campaigns.
ThriveCart lets you create a custom URL for your checkout pages. Customers easily remember optimized URLs and return to them when they are ready to complete a purchase.
Subscriptions Management
ThriveCart's subscriptions feature helps you build a list of recurring clients. Subscribers can be the first to receive new products and services.
The software automatically segments subscribers based on their subscription plans. You can see a list of customers who are on your monthly, quarterly, and annual subscription plan to keep better track of your subscription incomes. You can also set up automatic billings to manage your income. The platform automatically deducts the subscription fees from your subscriber's accounts. Setting up the automation ensures your subscriptions are always paid on time.
I liked that you can integrate the subscriptions feature with an emailing platform. An automatic email is sent to a subscriber in case of a failed or delayed payment. You can also remove a subscriber from your end if they fail to keep their obligations.
Affiliate Program
You can further expand your marketing efforts by using affiliate marketers to sell your products and services. I had to log into my affiliate account using a different link to be led to an interactive affiliate dashboard.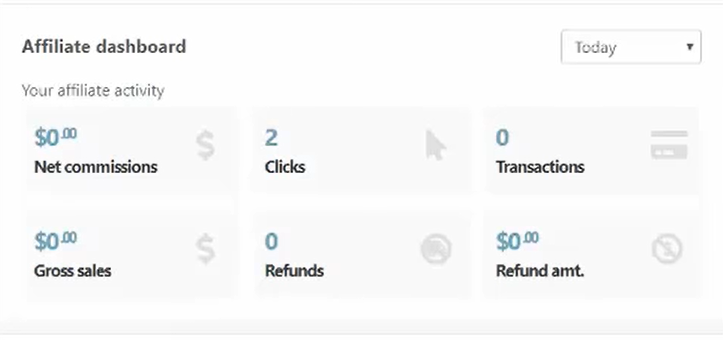 ThriveCart makes managing the affiliate program easy by creating a unique link for each affiliate. You can use the tracking ID attached to the link to see which affiliate shared the link and how many people used it. The link also helps you keep track of the performance of your affiliate program. You can see whether or not affiliates meet their quotas and withhold payment until targets are reached.
I used the affiliate program to generate referral links for shoppers. I used special product offers to motivate them to share the links on social media and their personal networks.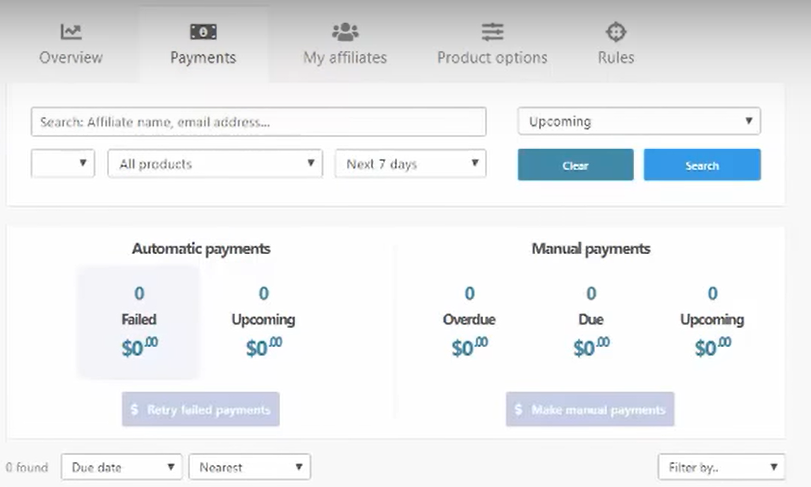 Marketing
ThriveCart lets you market on the checkout pages to increase your revenue. You can use discounts to upsell supplementary products and services to motivate shoppers to make more purchases.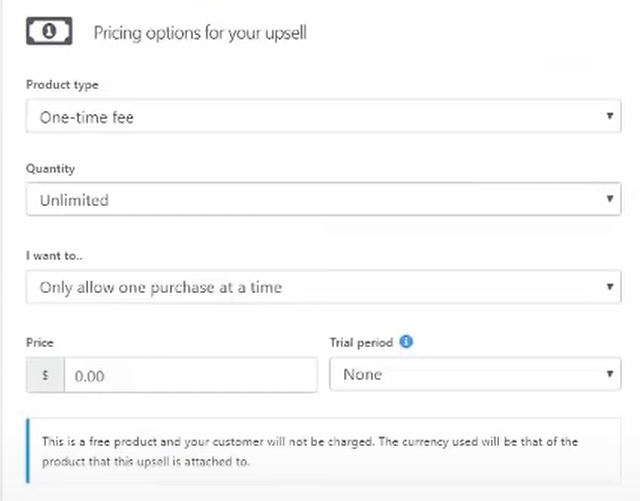 You can also create one-click bump offers and embed them on top of the checkout button. Customers love coupons and are likely to use them if they only need to click one button to get a good discount.
The beauty of ThriveCart's upsells is that the promoted product can be added directly to the cart during checkout. The customer doesn't have to redo the process of adding delivery information, which motivates them to buy the product.
ThriveCart has a prebuilt upsell page that you can use in your promotional efforts. However, modifying upsell pages to incorporate your brand increases the chances of success for your marketing campaign.
The platform also has A/B testing, so you can try out different marketing offers. The feature is great for optimizing your upsells, offers, and other marketing messages. I used it to modify a discount offer to see which customers responded best.
Payments and Taxes
ThriveCart integrates with platforms like PayPal, Stripe, and Apple Pay to accept payments on the checkout page. Customers can pay in their preferred currency, enhancing the reach of your products and services. What really impressed me was the tax calculation feature. ThriveCart uses the address information a customer provides to calculate sales tax owed to the specific location. The tax calculator makes tax compliance easy.
Automated Workflows
You can automate a lot of your business' marketing functions and make managing your sales easier. ThriveCart offers step-by-step guidance to creating an automated workflow.
If integrated with an emailing platform, ThriveCart can trigger an automated 'Thank You' email to shoppers who have completed an order. You can also set up automatic follow-ups for cart abandonment and late subscription payments in advance.
I liked the affiliate management workflow that pays affiliates based on their performance. You can even create an automated workflow that cuts off affiliate commissions if they haven't reached their sales quotas.
CartFlows – Main Features
Ease of Use
To sign up to CartFlows, you first have to fill out your contact and billing information. You also have to connect your WordPress site and other services you use on your website.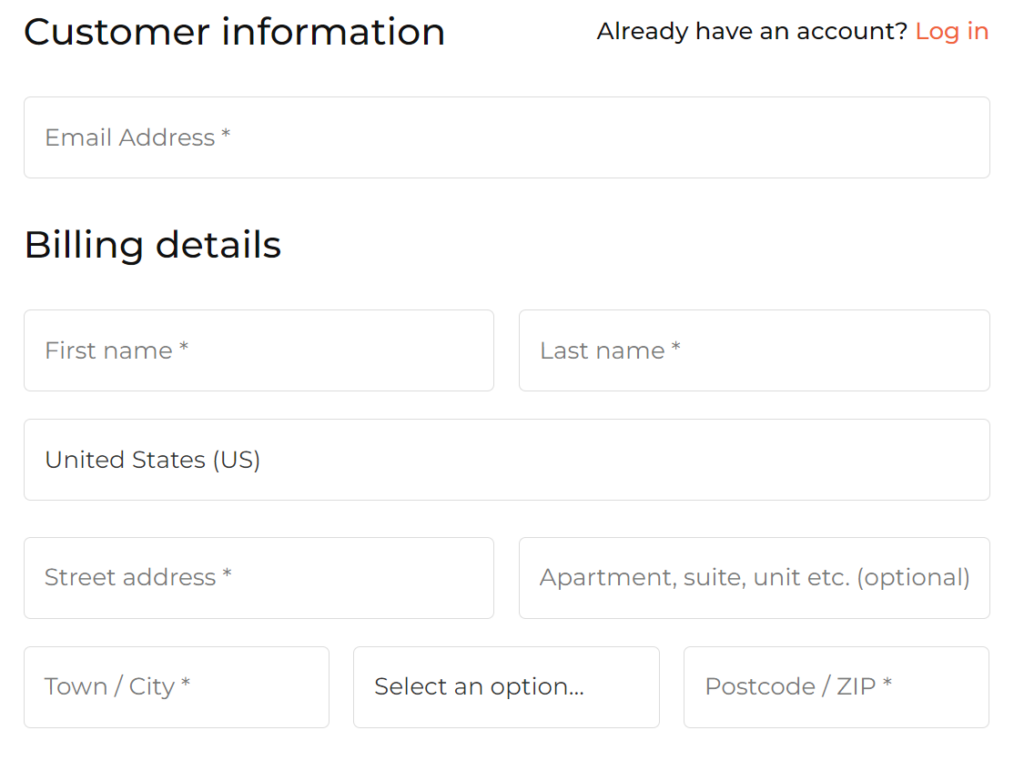 Since CartFlows has a free plan, you can explore the platform's functionalities before committing your finances long-term. The CartFlows dashboard is straightforward and easy to use. I liked that you can see the apps and plugins you use on the side since it makes managing your online sales much easier.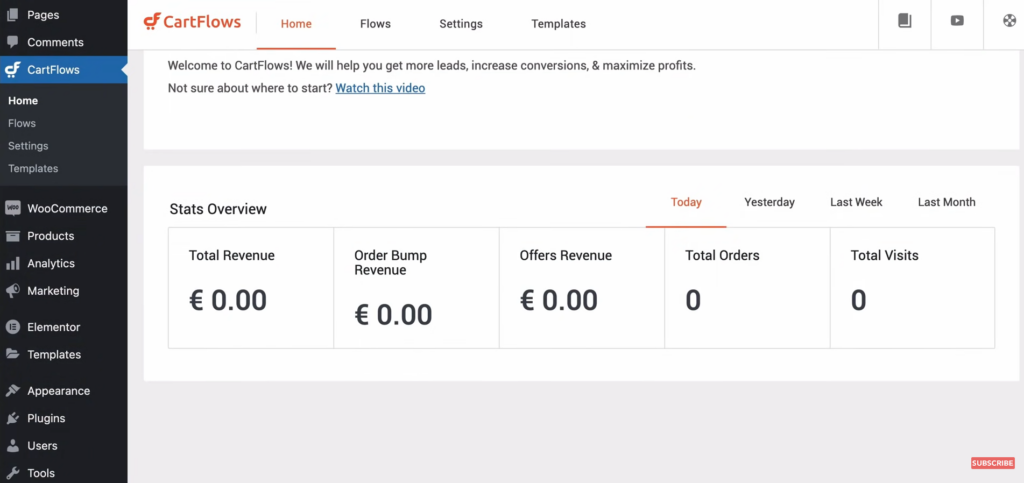 Lead Generation
CartFlows' lead generation features help you create an active customer base to which you can market your products. The platform lets you design intuitive, high-converting landing pages that motivate site visitors to subscribe to your email list. You can describe your products on each landing page to create brand awareness.
I liked that you don't have to be a web designer to create a professional and impressive landing page. CartFlows has many customizable landing page templates that can be up and running within minutes.
Conversions
CartFlows has an array of features that help you move clients down the sales funnel towards purchasing. The Canvas Flows feature helps you create a visual map of the funnel to improve its efficiency. You can use it to map out the steps your customers take before they successfully complete an order. Visualizing their journey helps you identify and fix the areas where the process gets complicated and makes customers give up.
Dynamic Linking is another conversion feature geared towards optimization. I used it to rearrange my sales funnel in a more logical way, so customers don't waste time getting redirected to irrelevant pages once they click 'Order.'
Marketing
CartFlows' marketing features help you promote your products and services to customers in an elegant, non-salesy manner.You can upsell products during the checkout process to promote other products and services. With just one click, customers can add more products to their order without redoing the full checkout routine.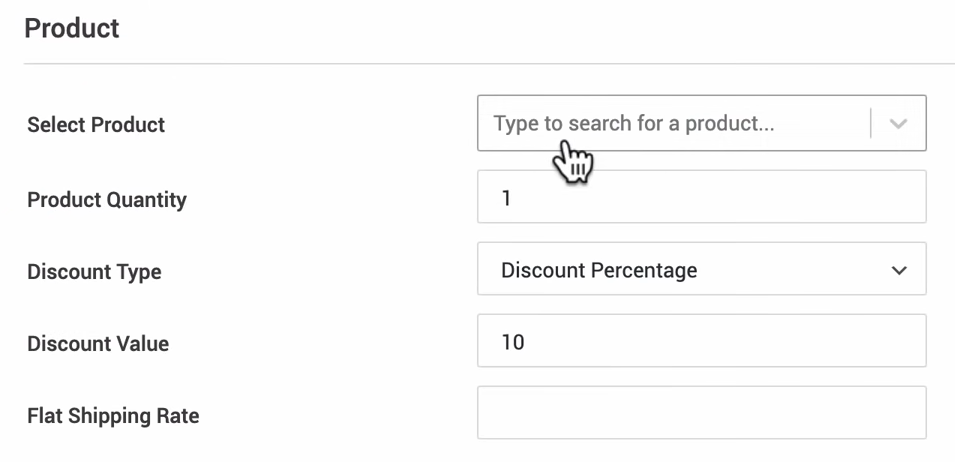 One-click order bumps help sweeten the deal for shoppers. You can create one-time offers at the checkout page to promote complementary products or services like matching software and extended warranties.CartFlows' A/B Split Test feature lets you see which landing page and promotional feature generates more sales. You can create different versions of the same offer and monitor performance to select the most effective one.
A/B Split Testing goes a long way in helping you optimize the sales funnel. It also helps reduce bounce rates since you can optimize upsells, offers, and landing pages to maintain customer interest.
CartFlows' Dynamic Offers is another data-driven feature designed to drive sales. It uses a shopper's history to suggest offers that are likely to generate sales. I used it to create an enticing upsell for makeup wipes after a customer ordered foundation.
Optimized Checkout
CartFlows gives you full control over the checkout process, so you can add features that make it easier for shoppers to make orders. If you already use WooCommerce on your WordPress site, you can seamlessly switch to CartFlows for a more optimized checkout solution.
The checkout page collects relevant information that customers can quickly fill in to complete an order. Reduced demands and distractions make shoppers less likely to abandon their carts. CartFlows has numerous templates that you can use to customize your checkout pages. Once you land on a design that matches your business, it can be used as the default page, regardless of where customers are shopping from.
The Modern Checkout feature validates information instantly. When a customer puts in their email, an instant system check confirms if the details were used before.
If found, the delivery and payment details are auto-filled, making it difficult for customers to second guess their purchases. You can add custom fields to checkout pages to collect relevant information from shoppers. I added a field that asked customers if they had any special requests for delivery.
Custom fields can be invaluable in collecting customer feedback to improve your customers' experiences. The checkout page can hold a pre-checkout offer, including discounts, product promotions, and delivery deals.
CartFlows sends you the details of each customer who abandons their cart before completing an order. Through CRM integrations, an instant cart reminder email with a relevant offer can be sent to the customer, motivating them to finish shopping.
ThriveCart vs. CartFlows – Analytics
ThriveCart
ThriveCart provides analytics and reports for each of its features. You can easily track marketing performance for upsells, bump offers, and affiliate marketing. Such information helps you modify your marketing efforts to generate more revenue.
The platform also creates analytics for your site's traffic, revenue, and subscriptions. Pro users can even get revenue forecasting, which helps them determine if their business is on the right path for future growth.
CartFlows
CartFlows shows you advanced analytics so you can improve the various aspects of your store.
You can view analytics on total site visits, number of subscribers over a period, total conversions, average conversion rates, gross sales, average order value, and revenue from upsells and order bumps.
One of the reporting features I found useful was the revenue counter that shows how much money your store generates at each point of the sales funnel. I used this picture in conjunction with Canvas to ensure the funnel generates the highest revenues possible at each step.
ThriveCart vs CartFlows – Integrations
ThriveCart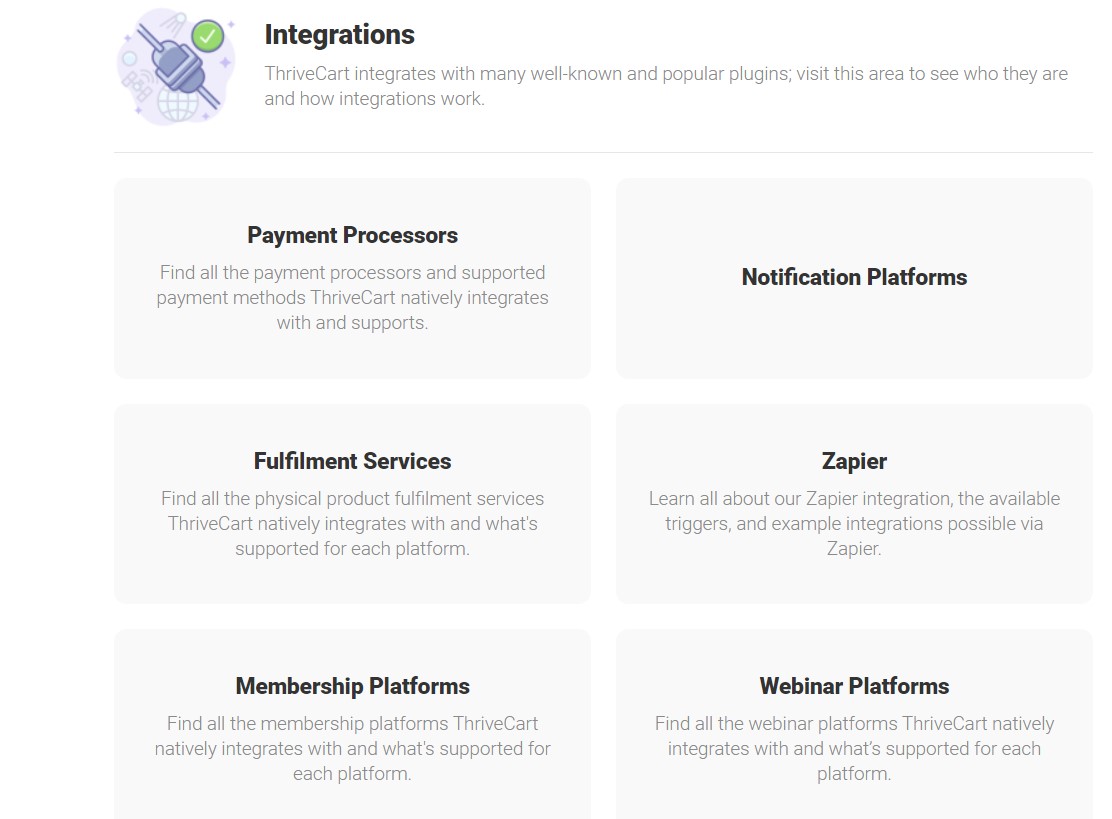 ThriveCart has extensive native integrations to ensure that you can use the platform for anything. You can integrate autoresponders like MailChimp and GetResponse to automate your marketing campaigns. The platform's integration with Zapier gives you access to hundreds of platforms and software. You can connect it to Shopify, Teachable, Etsy, and other sites where your products and services are located.
ThriveCart also has native integrations with shipping platforms like ShipStation and Shippo so you can fulfill customer orders. The integrations with PayPal, Apple Pay, and Google Pay make receiving payments a breeze.
CartFlows
CartFlows fully integrates with WordPress and works with your other WordPress apps and plugins. Some native integrations include WooCommerce, BeaverBuilder, LearnDash, Elementor, and AliDropship.
ThriveCart vs. CartFlows – Customer Support
ThriveCart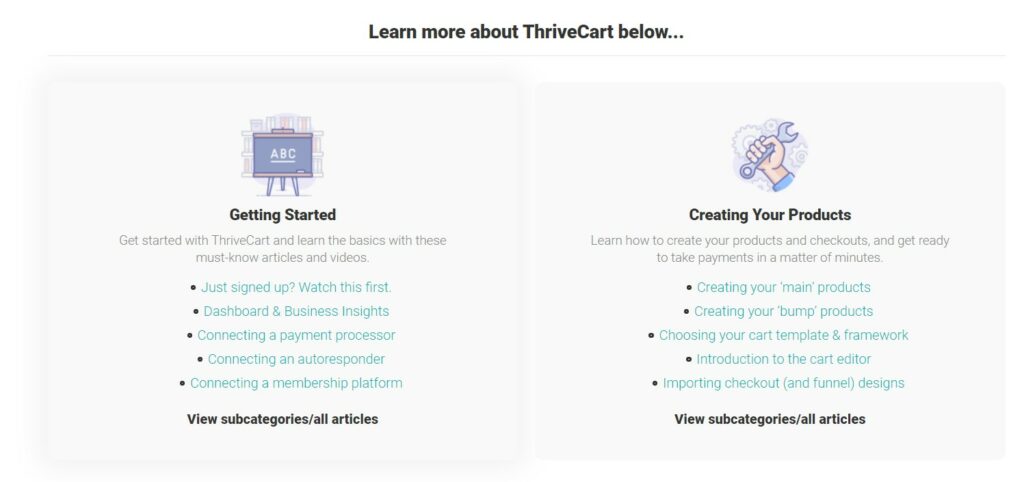 ThriveCart has a Help Desk with video tutorials, case studies, and how-to guides for integrating the platform with your business systems. There are also numerous resources on how to get the most out of each of ThriveCart's features, including managing subscriptions and affiliate marketing.
Users on the lifetime plan can get priority support via email and phone.
CartFlows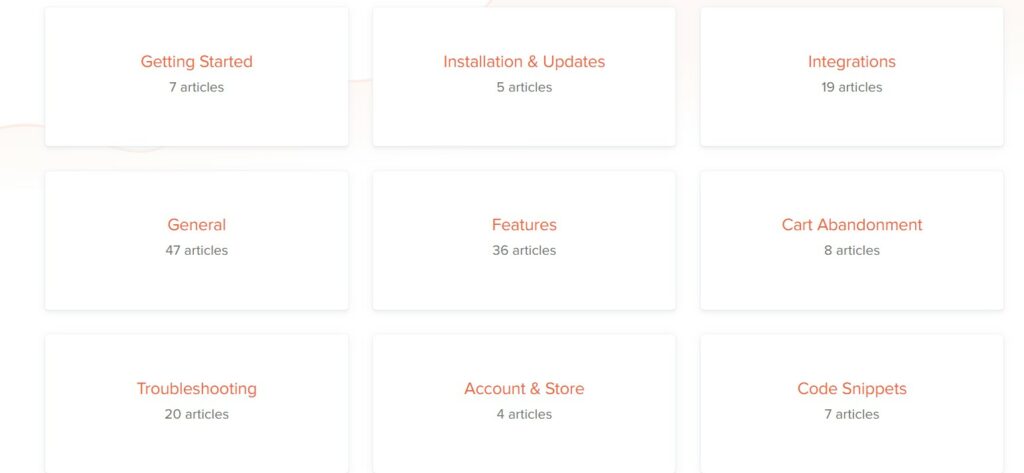 CartFlows has various customer support methods, including instructions on how to troubleshoot problems yourself. The platform has a database of YouTube video tutorials that show you how to use its different features. You can also use the various articles in its Knowledge Base to find answers to questions other users have asked. CartFlows has a big community where your questions can be answered directly by other users.
If you need more urgent customer support or if the other methods don't work, you can submit a ticket for a support agent to get back to you.
ThriveCart vs. CartFlows – Pricing
ThriveCart
ThriveCart offers a Pro account with lifetime access, so you never have to make recurring subscriptions to use the platform. The one-time fee is refundable after 30 days if you find ThriveCart's features incompatible with your business.
The lifetime account costs $495 and has these features:
Unlimited converting checkout pages and carts
Affiliate programs
Sales tax calculation
Advanced customer support
CartFlows
CartFlows has a free version and a Pro version for websites that want to take their e-commerce selling to the next level.
Free Version
The Free version gives you access to a few of CartFlows' features so you can optimize the checkout process on your WordPress website.
Some of the features in the Free version include:
Landing page and checkout templates
Upsell templates
Limited cart flows
Cart abandonment features
Modern checkout
Dynamic linking
Two-column checkout
Pro Version
The Pro version offers a comprehensive package for all of CartFlows' features. You can subscribe to the Pro version for $299 annually or opt for a lifetime purchase of $999.
Some features in CartFlows Pro include:
Up to 30 WordPress websites
Unlimited sales funnels & templates
Checkout upsells, downsells, and bump offers
Cart abandonment reduction
Canvas mode
Checkout takeover from WooCommerce
ThriveCart vs. CartFlows – Alternatives
Samcart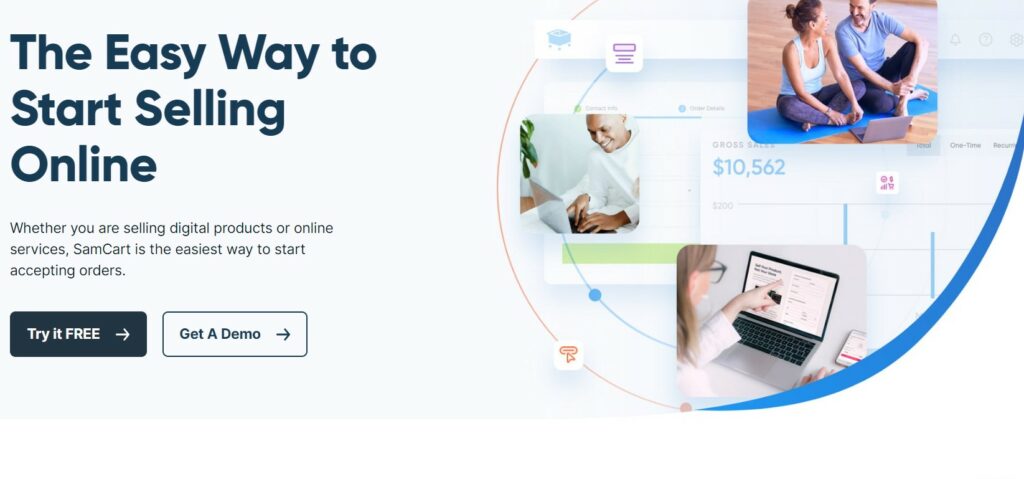 SamCart is a platform that provides templates so you can create converting product pages. You can upsell your products and apply bump offers to reduce cart abandonment. This Samcart Review provides a detailed look into the platform's functionalities.
3DCart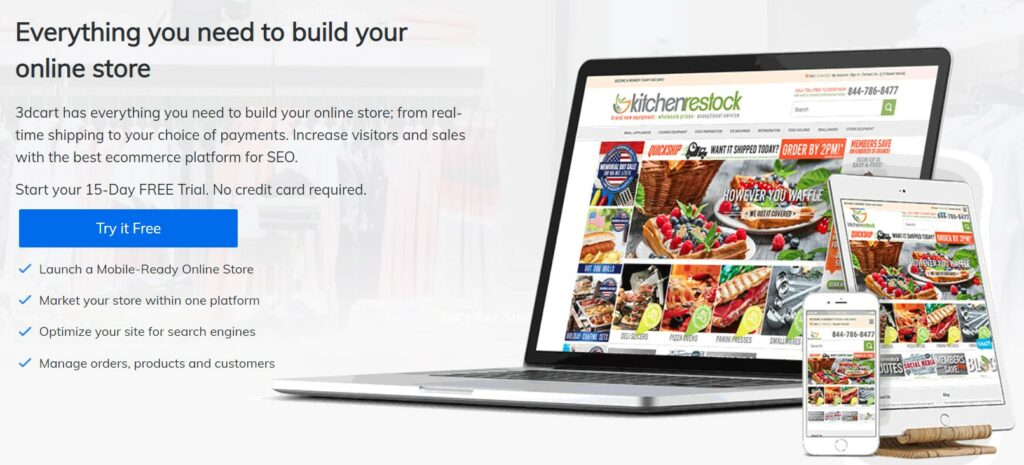 You can build an online store from scratch on 3dcart. The platform has webpage builders, SEO features, and mobile-ready functionality. See this 3DCart vs Shopify review to see the platform's full capabilities.
UltraCart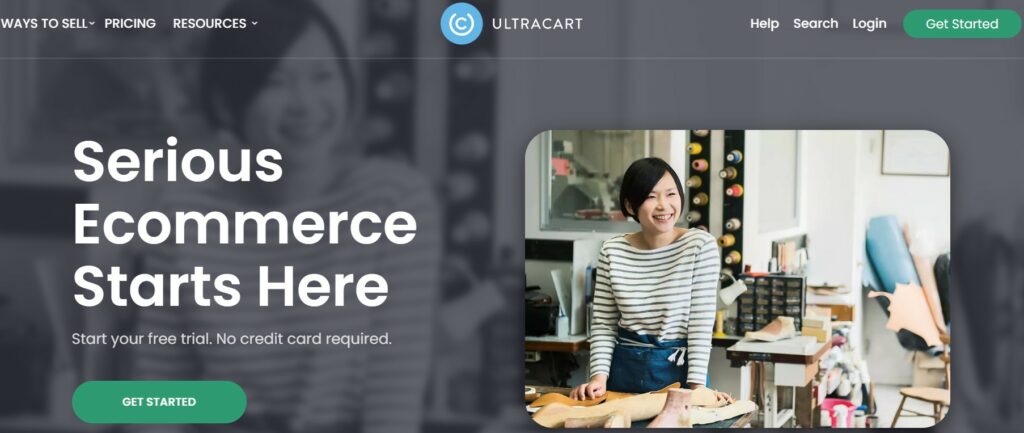 UltraCart lets you create a shoppable cart for your website, making it a good alternative to ThriveCart and CartFlows. The UltraCart platform even has emailing features that you can use to market products or services to your subscribers.
Our SamCart vs UltraCart comparison article will help you determine if UltraCart is the right cart solution for your website.
FAQs
Question: Does ThriveCart or CartFlows have an API?
Answer: Yes, both platforms allow you to create an API key from your account. You can use the APIs to modify each software's features so it's more useful to your business. APIs can help you integrate software without native integrations with ThriveCart or CartFlows. However, both ThriveCart and CartFlows only offer APIs to Pro users.
Question: Do ThriveCart or CartFlows have mobile apps?
Answer: Unfortunately, neither ThriveCart nor CartFlows have mobile apps. However, you can access your account via mobile using your phone's browser. Additionally, users can access the cart and checkout pages using their phones, making selling products and services easier on both platforms.
Question: Can I cancel my ThriveCart or CartFlows lifetime account?
Answer: You can cancel your ThriveCart account at any time. If you create an account and purchase the lifetime subscription, you can just leave your account dormant without canceling it. However, if you want a refund, you will have to cancel the account within 30 days of the initial purchase.
The same rules apply to your CartFlows account. You can cancel the annual subscription and get a refund within the first 30 days after billing.
Verdict: ThriveCart vs. CartFlows
ThriveCart and CartFlows are good platforms with a lot of functionality. You can comfortably use any of them to market your products and services, including courses, memberships, and ebooks. CartFlows is limited to WordPress websites, so if you're already on the WordPress ecosystem, there's no need to use another shopping cart platform.
ThriveCart is not restricted to one website host, making it useful for everyone. Its lifetime membership provides a good deal of money for anyone who has just started online selling.