Last Updated on April 22, 2023 by Ewen Finser
Online business owners have many responsibilities. They have to create content, market their products, build websites, drive traffic, close sales and write compelling copy. To accomplish all these, people in business must learn how to use the right software and strategies.
If you're selling something online, you need to optimize your selling process. For these businessmen to achieve their goal, they do not have to create new methods. They just need to tweak several things to ensure the process is easy for their customers.
Most people in business do a lot of work trying to optimize their landing pages, sales pages, and Facebook ads. However, they forget their checkout pages in the process. This mistake results in huge loss of potential revenue.
Bottom Line Up Front: My overall take is that it's hard to beat the additional integrations and ONE-TIME pricing offering by ThriveCart here (see special offer for our readers). That said, I found SamCart a bit easier to use and their 14-free trial makes it a commitment free way to test it out…
Main Differences Between SamCart vs ThriveCart
The largest differences between SamCart and Thrivecart are:
ThriveCart offers a one-time signup fee, whereas SamCart, a

, charges a lower monthly recurring fee

ThriveCart has built-in digital sales tax collection, whereas SamCart requires 3rd party integration

ThriveCart, a

, offers scarcity countdown times, whereas SamCart does not

ThriveCart offers ApplePay support, whereas SamCart does not
SamCart has a more user-friendly interface
SamCart has a longer track record in business, whereas ThriveCart is relatively new.

I Personally Prefer Thrivecart
I've used BOTH tools and they are MUCH better than the other options on the market. BUT between the two, I have to go with Thrivecart. Ability to accept mobile payments + more integrations + ONE-TIME cost (vs recurring monthly).
Thrivecart Special Offer
We earn a commission if you click this link and make a purchase at no additional cost to you.
Why do you need a checkout cart application in your business?
When selling products or services online, it is paramount to send your customers directly from the sales page to the payment processor such as Stripe or PayPal.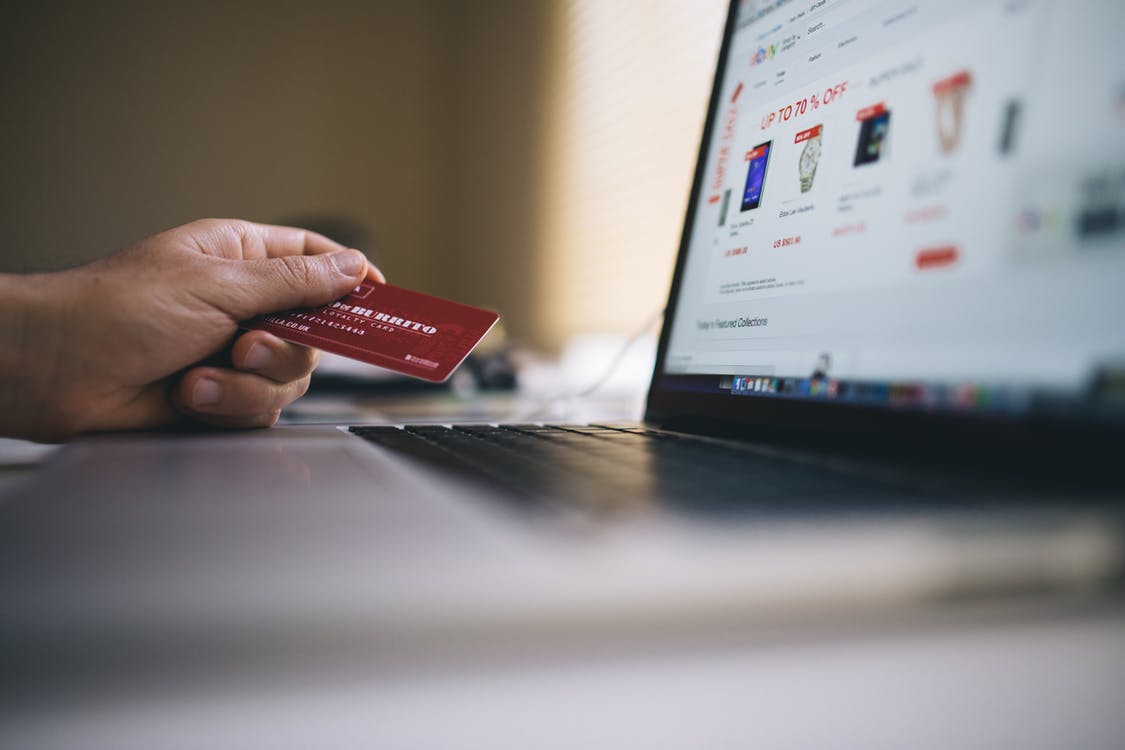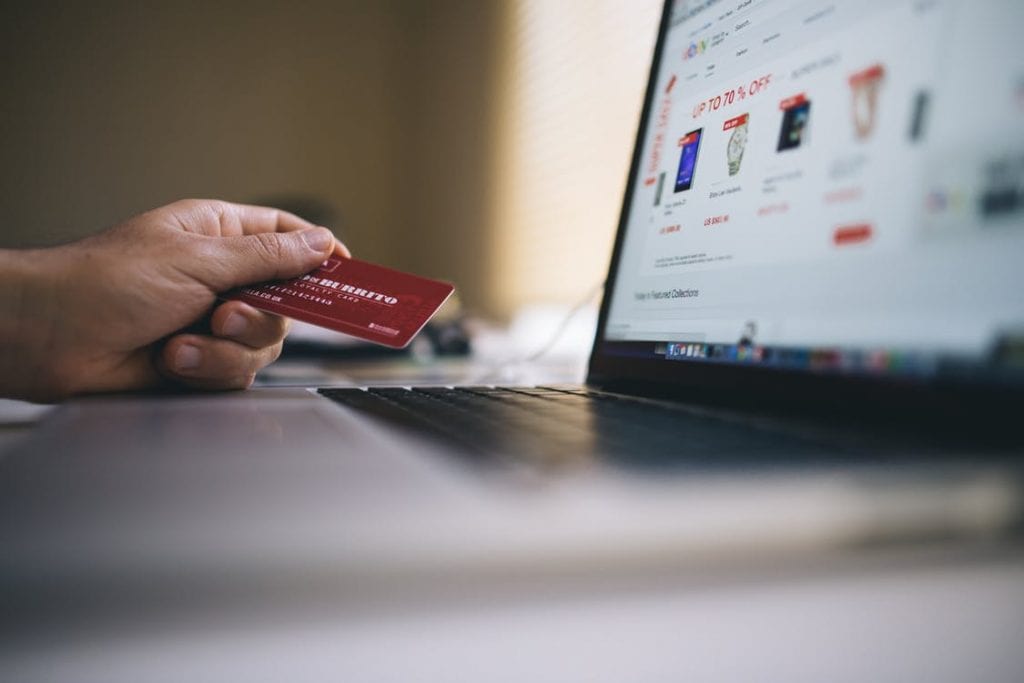 However, many suppliers don't have the following on their checkout page (or process):
Coupon codes, price bumps, and one-click upsells for their

Different payment processors
Customization of content and style on the checkout page
Cart abundance features such as the auto email or save email
Shopping cart abandonment emails to win-back people who may have had trouble when trying to checkout (note: super powerful when combined with e-mail advertising / re-targeting)
Different packages
Payment options (e.g. one off payments and installments)
Businesspeople who can get the correct checkout cart can easily increase their sales conversions.
There are numerous shopping cart applications that are available in the market. But getting the right one may not always be a walk in the park.
Two major shopping cart applications in the market will give you the services you are looking for to optimize your funnel hacks. However, it's paramount to explore them and understand the one that will best suit your needs. These checkout pages are SamCart and ThriveCart.
Rather than do an individual SamCart Review or ThriveCart review, I thought it would be most helpful to evaluate these side-by-side. Most marketers eventually end up deciding between the two or considering the alternative anyway.

I Personally Prefer Thrivecart
I've used BOTH tools and they are MUCH better than the other options on the market. BUT between the two, I have to go with Thrivecart. Ability to accept mobile payments + more integrations + ONE-TIME cost (vs recurring monthly).
Thrivecart Special Offer
We earn a commission if you click this link and make a purchase at no additional cost to you.
How will these tools help you in your business?
SamCart and ThriveCart are paramount in your online company because they will assist in the following.
First of all, they will insert one-click upsells, helping in the increase of sales
Create checkout pages fast. This is done using professionally designed templates so that you can impress your customers.
Create coupon codes that will offer great and special deals to your clients
Built-in analytics for split testing and A/B testing specific checkout page elements in a user-friendly way
Although both tools provide top-notch services, they have some significant differences. These differences are what will help you choose which one is the best for your business. Check them out below:
Tech Support
The kind of support you have will either break or build your business. When reviewing a product in the market, this is the essential feature.
Sometime, you might purchase the best service or software in the entire market, but, unfortunately, run into a problem. That is inevitable in almost all innovations. If that happens and you can't access help from the support representative, then you might end up with significant challenges.
It is very difficult to know if the support for a particular product is adequate if you have not yet purchased and even tried it yourself. However, one good point to start is to look online for customer reviews. This will give you a feel of what existing customers go through.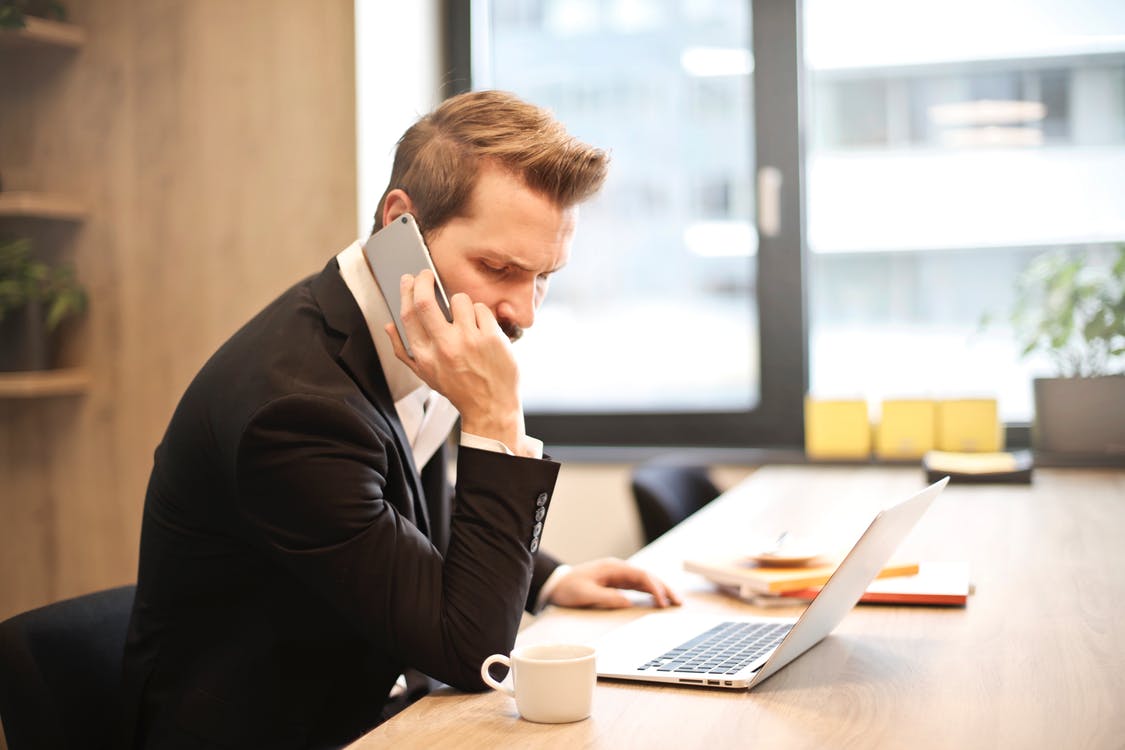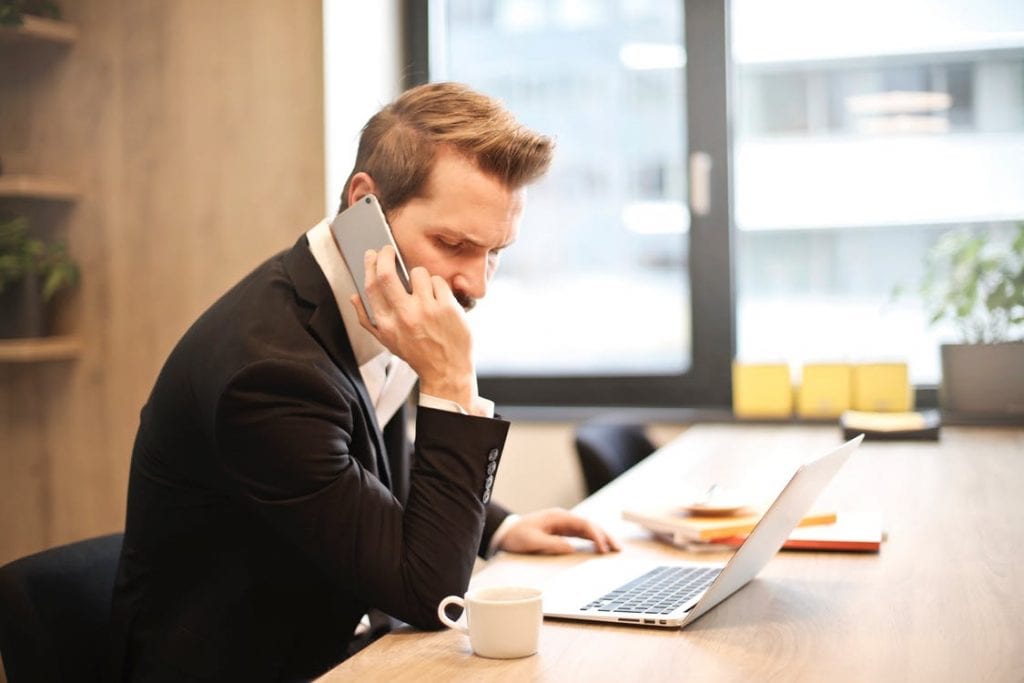 Many who have been using SamCart say that they failed to get the support they were looking for when contacting the support team. Clients who have purchased this software in the past have given evidence showing that their experience with SamCart support was not enough.
Customers who have been using ThriveCart have a positive response.
First, ThriveCart has a support team that is active round the clock. Since the team have an experience of more than 10 years, customers have a sense of security knowing they've been handling this for a long time, and are experts in mitigating support issues.
On the other hand, SamCart offers great services but you may sometimes encounter challenges when it comes to getting feedback from the support team. As much as the software is remarkable, every second counts for most business owners. And the sooner you get clear, relevant support, the faster your business goes past the hurdle you're facing.
When it comes to tech support, ThriveCart wins.
Integrations
Most business owner uses different systems and services in their company. For this reason, it's beneficial to easily integrate their system into the services that they are already using such as payment processors, CRM and autoresponders so that they do not have a rough time trying to make things work.
ThriveCart and SamCart have different integrations. Before you can decide to buy one, it is crucial to explore them so that you choose the one that will best suit your set up (e.g. membership sites have different needs than physical products). In most cases, you must think about the integrations you need in the future to be on the safe side.
SamCart Integrations:
ActiveCampaign
AWeber
Instant Contact
GetResponse
InfusionSoft
OntraPort
ConvertKit
iContact
MailChimp
Digital Access Pass
HubSpot
Kajabi
Member Mouse (membership site tool)
OptimizePress
PayPal
Stripe
Zapier automation integration
Maropost
Wishlist Member
ThriveCart Integrations:
ActiveCampaign e-mail marketing
MailChimp
InfusionSoft
AWeber
GetResponse
Any autoresponders (using HTML)
Digital Access Pass
HubSpot
Wishlist Member
Kunaki
LeadPages
ConvertKit
Member Mouse (membership site tool)
OptimizePress
Stripe
PayPal
ConvertKit
Member Mouse
Zapier integration
iPhone/ApplePay
GooglePay
Clearly, ThriveCart has more integration options.
However, note that you may not really need all these integrations in your business. You only need a few. This means that you don't have to choose ThriveCart over SamCart purely based on the integrations.
For example, if you have a small business that only integrates with AWeber, Stripe and Kajabi, then SamCart will be a better option for you.
This is probably one of the biggest determinants for your choice of software. Make sure the one you choose integrates seamlessly with the tools you use in your specific business.
Thankfully, BOTH carts integrate seamlessly with self-hosted WordPress sites, allowing you to retain flexibility in HOW and WHEN you implement.
Therefore ThriveCart may win in terms of having more email and sales integrations. But SamCart is also great for those who actually do not need all those integrations. ThriveCart, therefore takes this round, but this win will only be felt by the businesses that actually need many of these integrations.
Mobile Payment Options
In the modern times, most people use their mobile phones to access the internet and at the same time make purchases. This means that all business owners should consider having checkout processes that are mobile friendly.
According to a recent study, mobile now accounts for almost 70 percent of the total digital media time. Experts say that the desktop is slowly becoming the secondary device. The number of digital users has continued to go up in the recent times.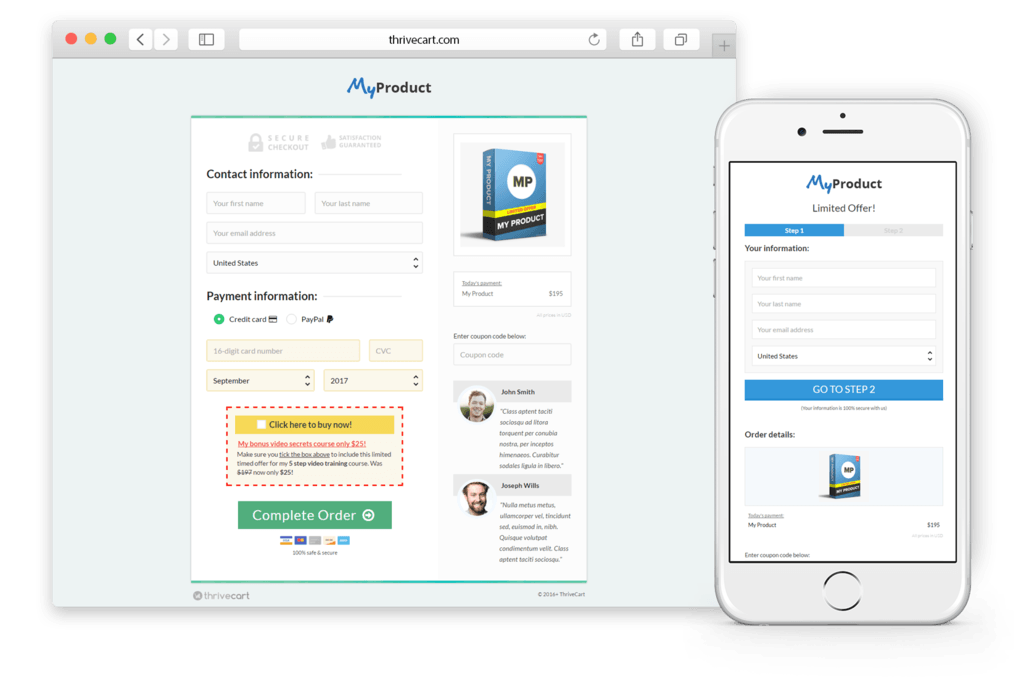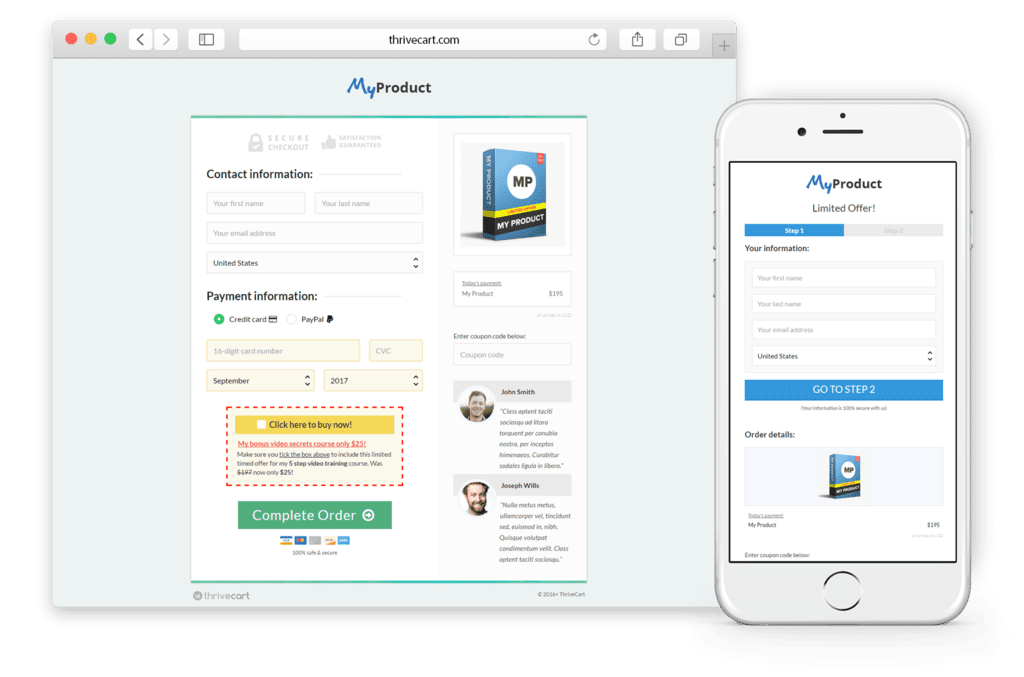 The modern consumer does not have enough time to type their credit card details on the mobile. There are several technologies such as ApplePay that have emerged so that they can speed up the payment process.
At the moment, ThriveCart is the only platform that has been integrated to connect with ApplePay for mobile sales. Customers who have set up the app on their devices will only need to put their thumbprint so that they can purchase the product needed.
SamCart, on the other hand, does not allow ApplePay in its systems.
Autoresponder Support
Do you have a mailing list? Are you using an autoresponder sequence (a series of automated mails aimed at educating, nurturing and converting clients)? If not, you are losing a lot of money.
Both SamCart and ThriveCart integrate with most of the top email and autoresponder service providers such as AWeber, iContact, MailChimp and GetResponse among others.
As much as they work with multiple autoresponders, some people have reported issues when they try to integrate some autoresponders with SamCart. This means that you'd need to contact SamCart support or check out user reviews to ensure SamCart works seamlessly with your preferred email service provider.
On the other hand, ThriveCart has proven to work flawlessly with all the autoresponder services that it integrates with.
Templates
ThriveCart and SamCart give their clients a variety of templates to choose from. The software owners have made sure that customers who purchase the products have access to templates that are well designed and easy to deploy.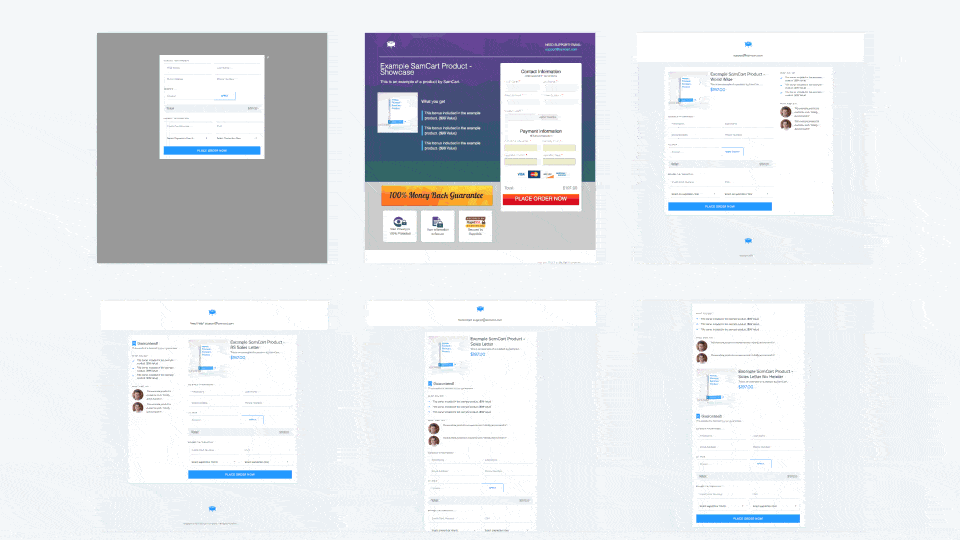 When it comes to templates, it's a tie since both applications do a remarkable job.
PayPal Subscriptions
When the customers in business are using PayPal as a payment method, SamCart and ThriveCart have completely different ways of managing the subscription billing. For ThriveCart, you do not have to worry because they do not manage the transaction. The software only acts as the monitoring system in the whole process. PayPal, on the other hand, takes care of subscriptions management.
SamCart customers have a different way of handling payment process. The software will ask for a reference transaction to be installed in the system so that it can be able to manage the recurring billings.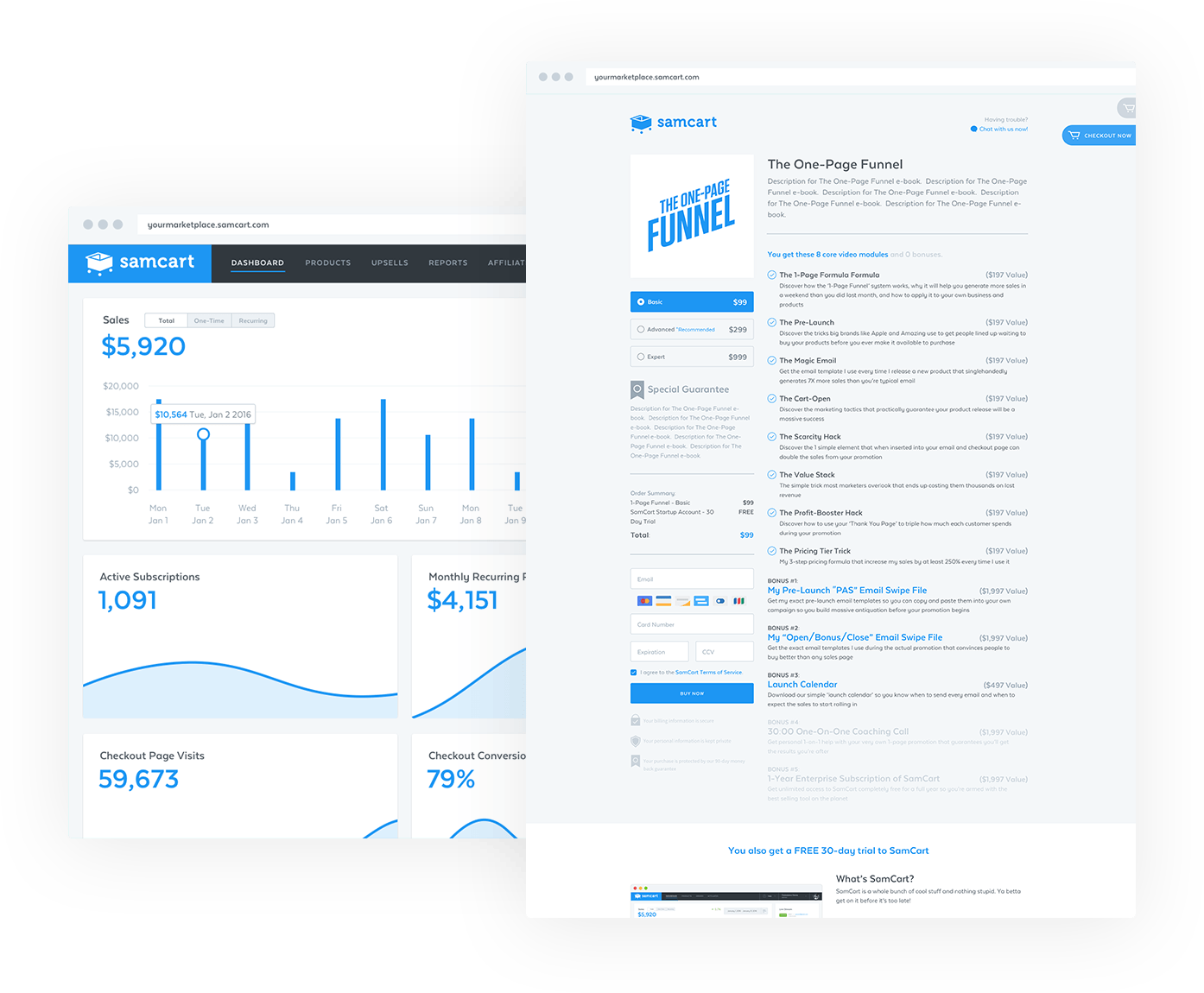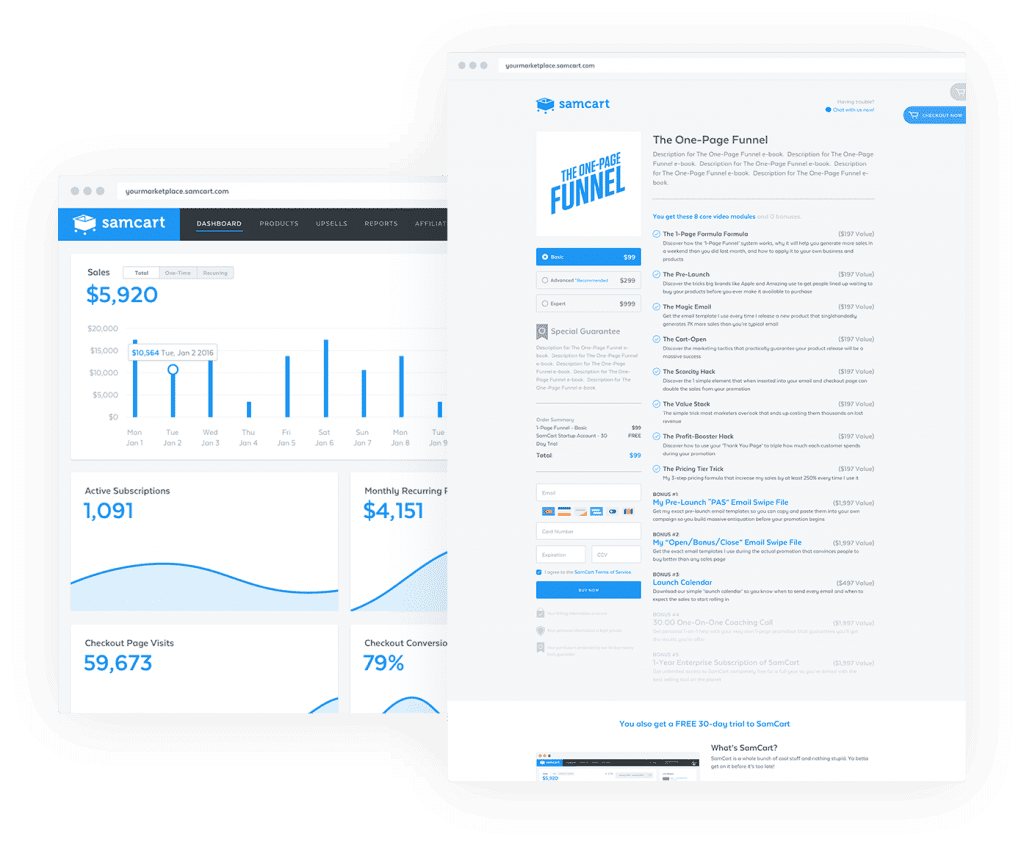 The people who have been in the online business world will agree that the approach that has been used by ThriveCart is better and cleaner. Things will be more straightforward for the business owner, the company customers and at the end of the day, you will have to deal with fewer processes.
If people using this software choose a different shopping cart platform in the future, it will be easy to talk away and keep your customers. ThriveCart doesn't have any control over the PayPal transactions.
Business owners using SamCart have something to worry about. When leaving their system, it is impossible to carry the customers with you. These business people have two main options: move to a different cart and then lose all the customers or stick with SamCart for good. Business owners work very hard just to get subscribers. Losing them just because of a shopping cart can result in massive losses.
Comparisons
The price of a commodity plays a leading role when people are purchasing a product. These shopping cart applications have different prices. ThriveCart customers will have to pay a one-time fee for the service. The amount will allow the customer to access the shopping cart for a limited time.
SamCart charges their clients a monthly fee.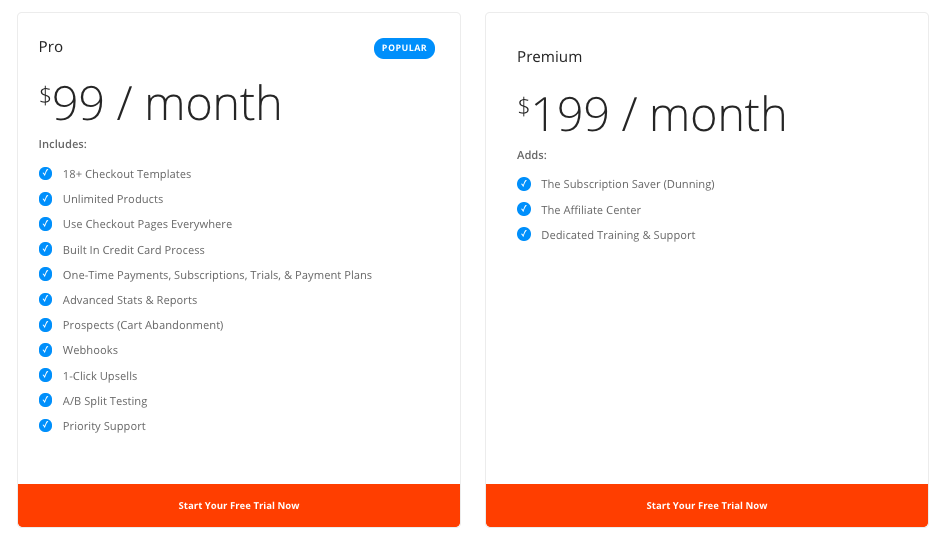 If all the other features are compatible with the software you are about to purchase, the price is the most crucial deciding factor. Having a recurrent expense in any type of business can be a great burden, especially to a company that is starting.
This simple rule has made ThriveCart get an upper hand in the market.
Clients who are willing to purchase ThriveCart will be spending $595 for a ThriveCart lifetime license, while those who need SamCart will have to part with $99 every month using the pro license. SamCart can be purchased at $199 when using the premium license.
SamCart DOES offer a free trial period, so that helps lessen the sting a bit on the recurring payments, particularly if you are unsure of whether or not you truly need a cart solution.

I Personally Prefer Thrivecart
I've used BOTH tools and they are MUCH better than the other options on the market. BUT between the two, I have to go with Thrivecart. Ability to accept mobile payments + more integrations + ONE-TIME cost (vs recurring monthly).
Thrivecart Special Offer
We earn a commission if you click this link and make a purchase at no additional cost to you.
ThriveCart or SamCart? Overall Recommendation
After going through all the features of both applications, it is easier to choose one that will suit your needs. It is clear, however, that ThriveCart is a winner in the competitive market of checkout marketing funnels.


Bottom Line: Business owners should choose ThriveCart because of the following reasons:
Mobile payments are allowed. Having ApplePay integrations in your company will help you in increasing the mobile traffic in your firm.
You will save some money at the end of the day. This is one of the most crucial aspects for most investors. A one-time payment fee is better compared to an indefinite subscription and monthly fee.
It is easier and faster to set-up ThriveCart software in your process. You will need less hassle and less time so that you can take care of other necessary activities of your business.
There are smarter integrations for people who are using ThriveCart software in their businesses (and not just for digital products). Investors will have saved several hours because it will be ready to hook up with all your current systems
ThriveCart has a more robust affiliate platform, with a fully featured affiliate center with all sorts of payment options and intervals (completely customizable) as well as in-depth affiliate tracking.
There are numerous options for the people who are looking for a shopping cart software today. Some of the platforms have disappointed their customers by offering costly substandard services.
On the flipside, going full-bore into a WooCommerce or Shopify stores might be overkill for sales funnel based products.
This post makes it easier for you to choose one between these two great applications. Make the right choice and your business will thrive.

I Personally Prefer Thrivecart
I've used BOTH tools and they are MUCH better than the other options on the market. BUT between the two, I have to go with Thrivecart. Ability to accept mobile payments + more integrations + ONE-TIME cost (vs recurring monthly).
Thrivecart Special Offer
We earn a commission if you click this link and make a purchase at no additional cost to you.
FAQs
Question: Is SamCart a good choice for my store?
Answer: Yes, SamCart is a good choice for your store, but you can also try to sell just one product if you want, without selling the whole brand.
Questions: Does SamCart provides templates for marketing my product?
Answer: Yes, SamCart provides already made templates that you can use for marketing your product without spending hours designing and finding the right colors and patterns.
Question: Will ThriveCart help me make money?
Answer: Yes, ThriveCart will help you make more money than what you are earning right now, all thanks to the features they provide. You don't need to build a site in order to sell a product, and you definitely don't need to search for answers on how to set up the product you want to sell, or how to put it online, as ThriveCart already has templates you can use, and put the product you want to sell "live" in less than 5 minutes. Also, ThriveCart will help with taxes, coupon codes and trials, A/B split testing and so much more with the one-time subscription you purchase.
Further Reading On Sales Funnel and Landing Page Builder Software: