Last Updated on January 29, 2023 by Ewen Finser
We will be comparing the top Klaviyo alternatives in the market today. Select the best features and most affordable email marketing and automation tools to help grow your business.
Most ecommerce businesses desire to make more money and steer their growth into insurmountable levels. This is exactly what Klaviyo was designed for. To help in marketing automation and email marketing for ecommerce purposes.
It explains why many merchants, as well as businesses, are running toward Klaviyo for all their email marketing needs. However, its pricing plans are repulsive. Hence most merchants are looking for a reliable email marketing tool that's equally efficient as well as affordable.
Fortunately for you, there are numerous Klaviyo alternatives in the market today to help achieve all your e-commerce goals and objectives – even improve its functionality.
But before we get ahead of ourselves, how best do you understand Klaviyo?
Most e-commerce software's today force users to choose between moving fast and being effective. Unfortunately, Klaviyo pricing is quite expensive, particularly at the higher pricing tiers as your business grows.
TL;DR: These are the best alternatives and competitors to Klaviyo.
Continue reading for the full, in-depth assessment of each alternative to Klaviyo.
1. Omnisend: Best Overall Klaviyo Alternative for eCommerce
Omnisend has a very specific use case that makes it perfect for e-commerce sellers (and particularly for a Shopify store). It's an omnichannel marketing automation platform, built SPECIFICALLY for merchants selling on multiple channels (most brands).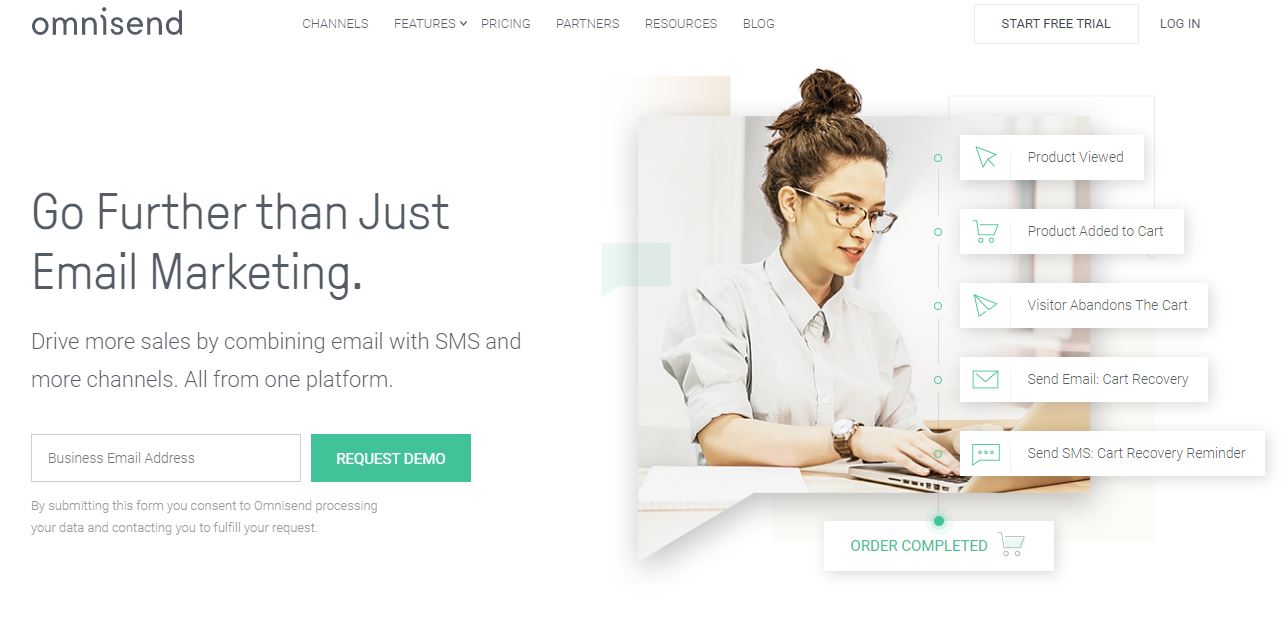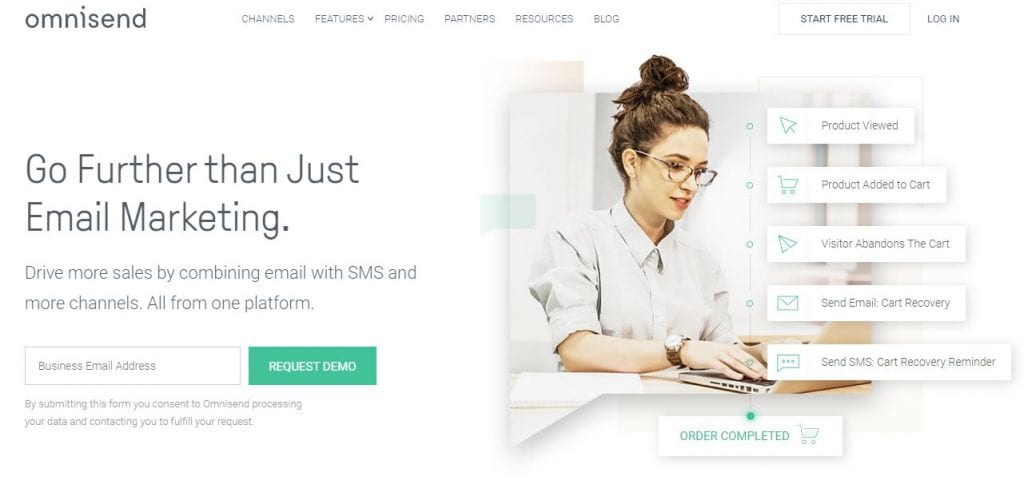 Not only does Omnisend provide elegant email automations (out of the box), it synchronizes all of your channel marketing management under one roof for a full spectrum marketing automation tool. No need to log into multiple dashboards and re-create the wheel dozens of times.
The ecommerce platform specific functionality includes automations and email templates for visitors who view your product, add to cart, abandoned cart, cart recovery, and even SMS text alerts for reminders (SMS marketing).
Omnisend offers a completely free plan up to 500 emails per month, along with the option to start for free for their paid tiers (Standard and Pro).
The Standard Plan kicks off at $16 per month for up to 6,000 subscribers, with pricing increases based on subscriber count tier.
The Pro Plan starts at $59 per month for unlimited monthly emails.
Special Offer for Klaviyo Users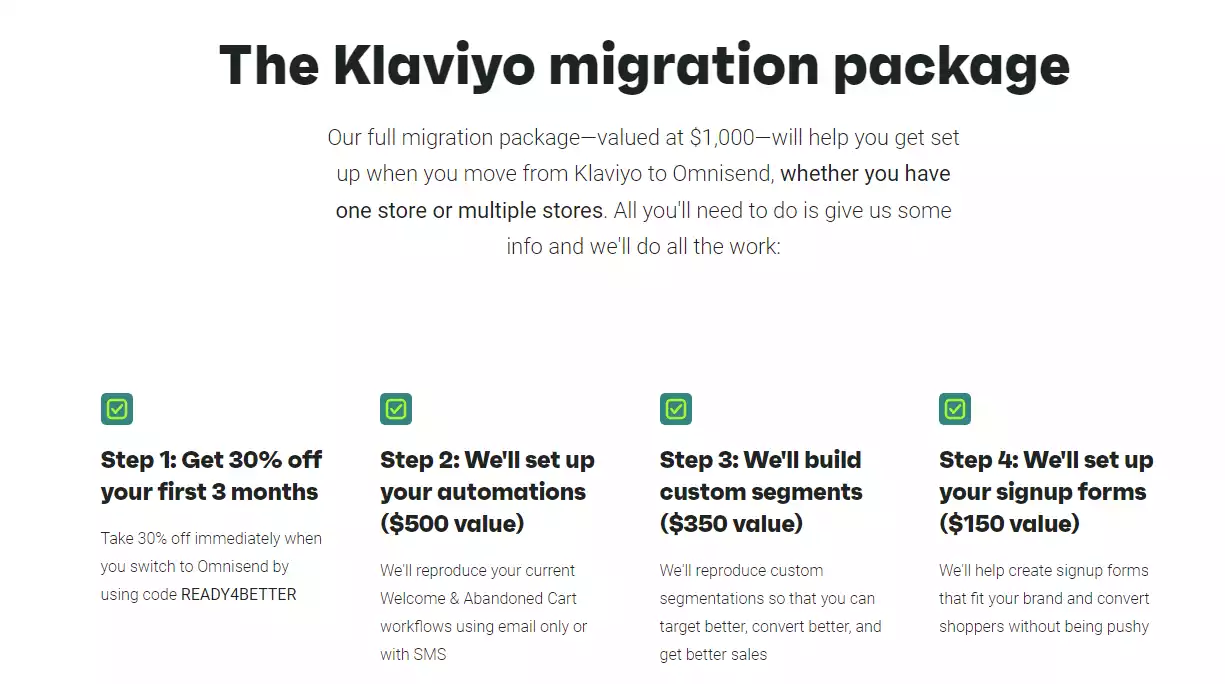 Further Reading on Platforms for Transactional Emails:
2.

ActiveCampaign

: Best Klaviyo Alternative for Deeper Automation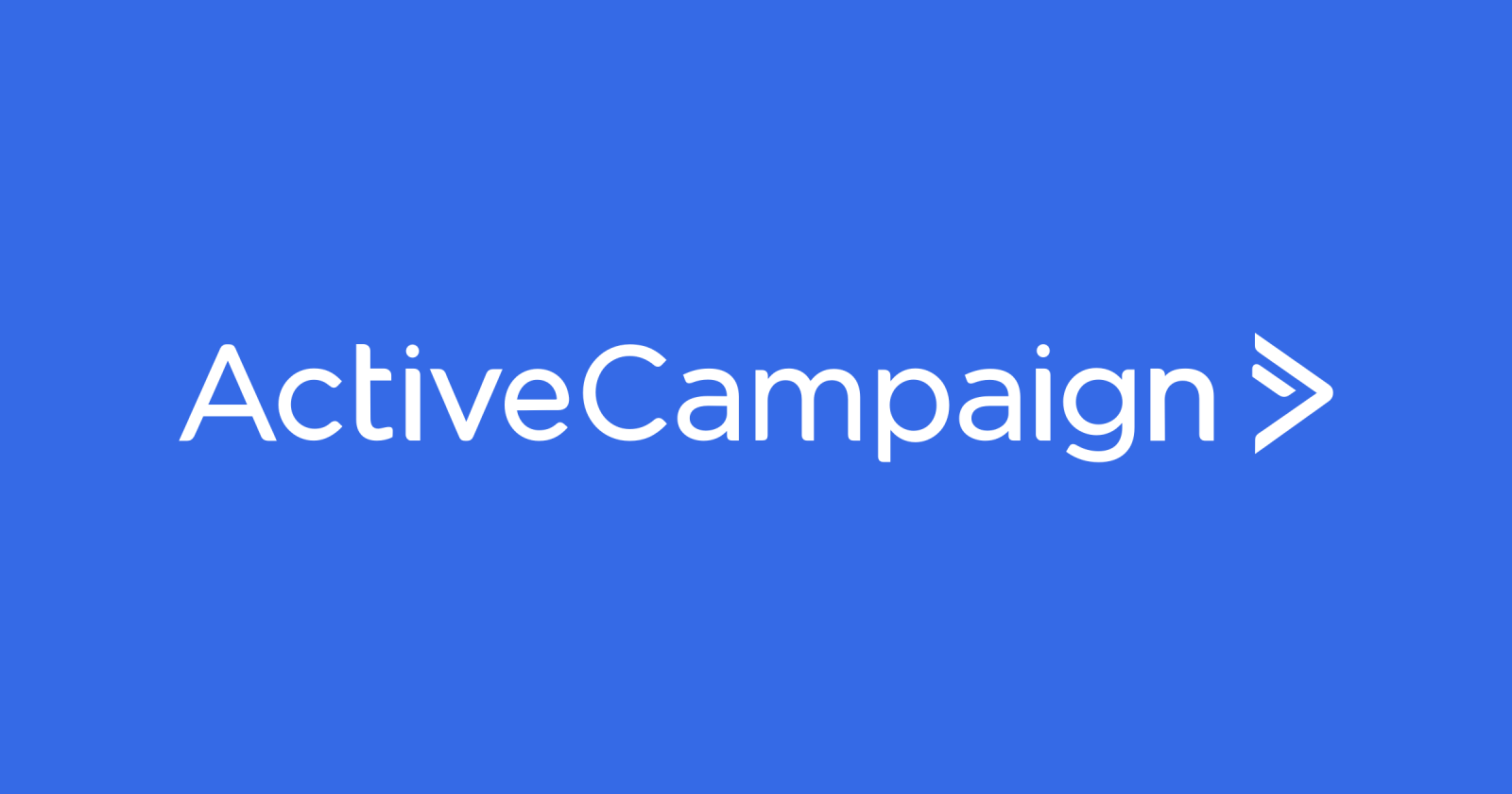 If you want to make meaningful business connections and even grow your ecommerce business, you need email marketing, sales CRM, email marketing automation, and messaging tools to achieve your objective – if not meet all your email marketing needs.
That's what ActiveCampaign is all about.
It goes above email marketing with true marketing automation. What does this mean exactly? That the software provides features such as event tracking, site tracking, automation goals, and split action as part of its marketing automation abilities.
In other words, ActiveCampaign doesn't stop at email marketing. It does more than that and it helps grow your business to insurmountable levels. And here is why!
Powerful marketing automation makes it easier to run your marketing. It gives back your time by providing simple automated workflows on your marketing services that no one has time for.
Smart CRM helps sales automation. You can sell more as long as CRM is in place together with email and sales automation to keep your customer's data in one place.
Website messaging helps message customers when it matters. It's all about making meaningful connections with your customers. This feature allows you to ask for feedback – even answer questions – at the exact moment, you're engaged to customers.
ActiveCampaign pricing: The pricing plan is simple with no setup fees. However, the pricing model is based on the number of subscribers you have on your list. It also considers the features you want to use to determine the best price.
For example, the plus plan goes for $49 a month and you have access to CRM with sales automation feature, and also customer user permissions feature. But if you don't need these features, you can opt for the Light plan for a price of $9 a month. See pricing.
ActiveCampaign SCALES
Take the best email automation and mix it with all the best parts of a CRM. Result: ActiveCampaign. While I call it a "lite CRM", AC is no lightweight. I've been with them for years and LOVE the endless integrations and expandability.
Try ActiveCampaign FIRST
We earn a commission if you click this link and make a purchase at no additional cost to you.
Further Reading:
3. Sendinblue: Best Pay Per Send Klaviyo Alternative

If you love creating email campaigns to your specifications, then you'll surely love Sendinblue drag-and-drop email building feature. It allows you to choose campaigns through templates, where you pick and select a design you want. Then customize it to fit all your company needs.
Sendinblue simplifies your workflow as it puts all your contacts, SMS marketing, and email campaign history in one place for enhanced productivity and efficiency.
It's designed to make your business take flight through its sales and marketing tools that help you grow, make sales, and engage with your subscribers through better visual builders. Here's how Sendinblue marketing tool takes your business to the next level:
It lets you go everywhere your customers are. Thanks to powerful email marketing tools that get the word out quickly about what you sell through sleek designed email messages. And also SMS marketing tools that allow you to communicate directly with your customers for urgent messages.
It gives life to your customer's journey. The segmentation feature allows you to send your marketing messages to a specific targeted audience. Also, marketing automation tools save you time and boost performance by automating segmentations.
It turns your visitors into customers. This happens beautifully through landing pages, signup forms, Facebook ads, and CRM (customer relationship management) that tracks all your customers' details and puts them in one central place.
Sendinblue pricing: Sendinblue pricing model is based on emails you want to send out to your email list in a month. For instance, Lite pricing plan allows you to send out 40,000 emails every month at a price of $25 a month. If you're just getting started with Sendinblue, you don't need to pay to send out 300 emails a day. See pricing.

Our Pick

I Personally Prefer Sendinblue

You might not have heard about Sendinblue, but you SHOULD. It has the big box API tools of a SendGrid, the sales automation of an ActiveCampaign, but the user-friendliness of a ConvertKit. Plus, it's relatively cheap in comparison to each.

Try Sendinblue Here Save 50% for Black Friday!

We earn a commission if you click this link and make a purchase at no additional cost to you.

4. Moosend: Easier to Use Klaviyo Alternative

Moosend is similar to Klaviyo and Omnisend in that it's directed towards ecommerce marketing and ecommerce sellers. It stands out with a very easy to use interface, more affordable pricing plans, and advanced personalized features for customer targeting.

Why Choose Moosend Over Klaviyo?

Free Forever Plan for 1000 subscribers or less (free plan comparable Klaviyo)
Easier to use dashboard, with intuitive email & automation builder
Paid plan starts at just $10 per month (less expensive compared to entry level Klaviyo)
Full support with email, live chat, and phone support

Some Moosend Disadvantages

Newer kid on the block, not as well recognized as Klaviyo or with as long of a track record
Native integrations still need some work compared to Klaviyo's ecosystem, although Zapier has many non-native options

Moosend Pricing Plans

Free Forever Plan (100o subs or less), then $10 per month (1001 – 2000 subs), $20 per month (2001 – 3000 subs), and so on, with price break points once you get to $55 per month (8001 – 10,000 subs), $125 per month (10,001 – 25,000). See the full pricing plan schema here.

Overall, Moosend is a great option if you have outgrown Mailchimp's basic tiers and are staring at a big monthly expenses. Moosend allows your business to scale more gradually, with many of the same great automations and workflows as Mailchimp.

5. Privy: Best Klaviyo Alternative for Shopify

Privy is the answer for ecommerce operators who've always been a bit overwhelmed by the idea of email marketing. It's dead simple to use and is one of the highest rated Shopify apps in the ecosystem (not just among Shopify email apps).

Why Choose Privy Over Klaviyo?

Free Forever Plan for 1000 subscribers or less (free plan comparable Klaviyo)
Easier to use dashboard, super low friction to get started
The easiest SMS integration for Shopify I've tested
Fast, easy to integrate
Free up to 100 contacts

Some Privy Disadvantages

Only an option for Shopify stores right now
Lacks some of the advanced technical segmentations of Klaviyo, Omnisend and ActiveCampaign
More limited integrations (writ large)

Easy to Implement

Privy Compared to Other Email Automation Software:

6. MailerLite: Best Cheaper & More Simple Klaviyo Alternative

MailerLite has both the advantage of having been around for a LONG time AND being a well respected affordable email platform for eCommerce. Consider it if you need to cut costs without losing too much functionality compared to Klaviyo.

Why Go With MailerLite Over Klaviyo?

Free Forever Plan for 1000 subscribers or less
Drag and drop newsletter builder for audience building
Nice, clean interface for back to basics email marketing (without the technical headaches)
No pushy upsells or price escalations
Consistently leads the industry for email deliverability rates

Some MailerLite Disadvantages

Less robust marketing automations, although there's still a good amount to work with
Not suitable for questionable products in grey area niches (strict deliverability hawks)

Value Pick

Why Go with MailerLite?

MailerLite stands out as a fully capable standard email list building & automation service, but at a much better value compared to peers. It may not have ALL the bells an whistles, but it's incredibly usable and functional. Perfect for starting your list!

View Promo Offer

We earn a commission if you click this link and make a purchase at no additional cost to you.

Further Reading on MailerLite vs Other Competitors:
Looking for an easy-to-use, powerful yet cost-effective Klaviyo alternative? GetResponse is an all-in-one mighty email marketing tool that works together – with marketing automation, landing pages, and easy email – to give your business instant results.
GetResponse is the world's top email marketing platform that has been in existence for over 15 years and serves over half-a-million customers around the globe. Considering the level of productivity it achieves, the popularity it garners, and how much it steers business success, it's easy to see why it's regarded as the best online marketing solution for businesses growth.
This efficient and reliable email marketing tool has the ability to maximize your return on investment (ROI) and help succeed your online marketing campaigns through its powerful features. Here's what these features can achieve for your business:
Create professional email campaigns. GetResponse sends out beautifully-designed highly-responsive emails to your subscriber's list, which steers instant subscriber engagement and increases sales. It takes a few simple steps to get your entire email marketing campaign out and running.
Build scalable workflows based on a customer's story. Using a drag and drop feature, you can create a fully scalable workflow that allows you to track customers behavior, and how well they react (or not) on your sales funnel, i.e. when they abandon a cart or complete a purchase.
Create beautiful, responsive pages that convert. Creating smashing highly responsive landing pages is the best way to attract new customers and increase your online sales. With ready-to-go email template options, you can achieve your goal a lot faster.
Convert visitors into loyal customers. Through GetResponse e-commerce tools, you can easily convert a visitor into a customer and even make them come back for more.
GetResponse pricing: The amount you choose to pay depends on the size of your subscriber list. In other words, the more your list grows, the higher the amount you pay. However, amounts are slightly lower compared to Klaviyo marketing tool.
For instance, if you've garnered 1001 subscribers, your monthly Basic plan amounts to $25. Compared to Klaviyo, this is a great save on your end. You can set up a free 30-day trial to get things started. See pricing.
Further Reading:
SendX is very new, but already featuring an amazingly easy to use visual automation platform for your e-commerce store and Shopify integration.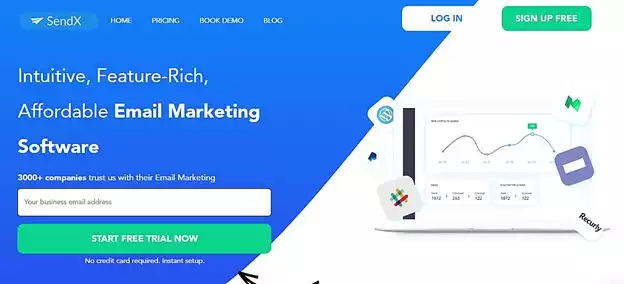 Is SendX Worth the Money?
I was skeptical. It's new. After testing it out for a months, I can safely say that SendX is WORTH IT. Unlimited email sends, dead-simple UI, A/B tests, 25+ pre-built automation triggers, and hundreds of templates and free images.
Try SEndx Free
We earn a commission if you click this link and make a purchase at no additional cost to you.
SendX doesn't automate emails alone. The automation capabilities extend to its forms, pop-ups, and landing pages too.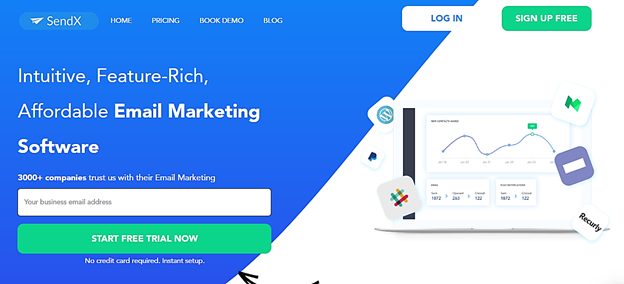 As for SendX, it might not exactly be what you'd call an "all-in-one digital marketing suite", but for a good reason.
You see, by focusing entirely on email marketing, SendX eliminates all the complications that its omnichannel competitors often come with.
So, all in all, SendX is a perfect solution if you're the type that prioritizes simplicity in email marketing, with simple (ConvertKit-like) automations.
You can check out the latest SendX Pricing Plans & Promos here.
Keep an eye on this one!
Further Reading: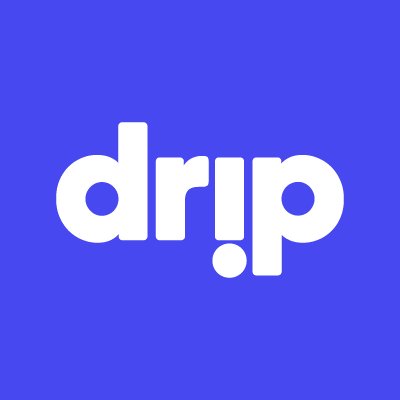 Your business can only stand out if it runs on an e-commerce CRM like Drip. Why? It makes consumers identify and even remember what your brand offers.
That's the whole point of e-commerce marketing. To make customers recognize and ultimately remember your ecommerce brand. You see, 90% of consumers tend to buy products and services from a brand they can easily remember, and which tailored to their needs.
Drip is a powerful e-commerce marketing tool designed with the customer in mind. Here's what it simply does, and which sets it apart from other Klaviyo alternatives:
Understands a customer's journey. Drip helps you get an insight on what your customers are looking for, clicking, and even yearning for when navigating your site. Drip understands a customer's story and lets you tag and identify each and every of the action behind each unique customer that visits your website.
Sets your business apart with on-point personalization. Drip separates people from the pages they click on your website, things they buy, emails they open and beyond.
Builds trust and loyalty. Drip's email marketing strategy helps reach customers anywhere, anytime regardless of which stage they're on the customer's journey.
Analyze and optimize data. You can easily see what campaigns or emails are creating a huge impact with your customers through Drip email marketing features.
Drip pricing: Pricing is determined depending on the number of subscribers on your list. So the higher your subscriber count, the higher the amount to pay.
For instance, if you want to reach up to 5,000 active people on your email campaigns, you need to pay Pro plan at $122 a month.  If you want to target half the number of active people, you can pay $49 a month for the Basic plan. See pricing.
Further Reading: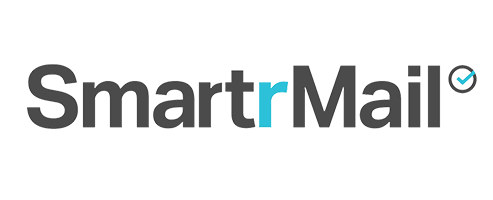 Personalized email marketing couldn't be easier with SmartrMail. This email tool is the easiest way to send your customers the product they're most likely to buy at any given time – without the bells and whistles of other Klaviyo alternatives.
The good thing about smarter email is, it allows you to create pop-ups and send basic automated email sequences for your email marketing campaigns.
The interesting part? You don't have to auto-update everyone on your email list, instead, SmartrMail allows you to update customers in segments at a particular time.
For instance, if you have segments say of customers, this email marketing tool will choose to auto-update, at-risk customers, loyal customers, and then one-time customers.
These segments are auto-generated or you can physically create them depending on your customer's shopping behavior, campaign, or even profile data. It's up to you. What are the benefits of using SmartrMail for your email marketing campaigns?
Personalized emails. SmartrMail understands your customer's behavior and the products they like at a particular time. This makes it easier for the tool to send personalized emails of products to your customers.
Faster and easier newsletter emails. The ability to compose beautiful product emails in a span of seconds makes SmartrMail an ideal email marketing tool. That means you can get out your email newsletters a lot quicker and directly to your clients.
Smarter abandoned cart emails. Sometimes a customer will abandon their cart mid-way before making a purchase. SmartrMail automatically alerts them through smart abandoned cart emails that convert them without trying.
SmartrMail pricing: Unlike other Klaviyo alternatives that offer a free plan, SmartrMail doesn't. Instead, it offers a 15-day trial period, which allows you to test it before you buy.
The pricing model is based on features customers would want with recommended subscriber count. For instance, the Basic plan allows you tools to get started with e-commerce email marketing. And recommends up to 5000 subscribers starting from $29 a month. See pricing.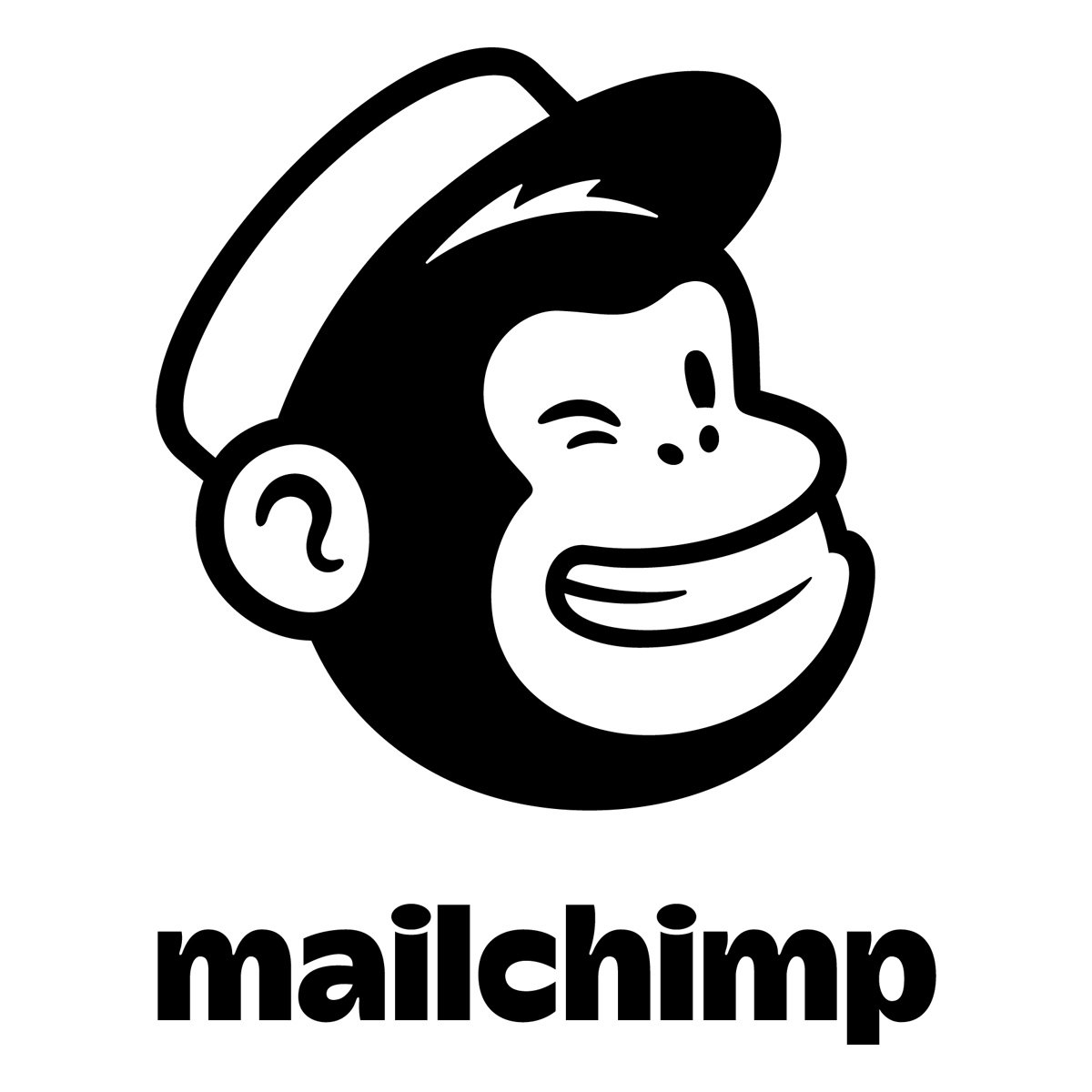 If there's ever a yardstick for email Marketing then the MailChimp app is just the one. This all-in-one e-mail marketing platform helps grow your business.
If you're running MailChimp multi-channel campaigns you're most likely to experience over 100% increase in sign-ups. And even more in terms of subscriber interest to your services.
MailChimp boasts a super intuitive interface. It employs simple functionalities, and overall, an easy to use visual editor – never mind clear tutorials to help users maneuver through and understand all its features. It's so easy to get started on MailChimp. And what's more, it's free.
What makes MailChimp so popular?
It allows you to do more and especially put your audience first. Once you know whom you're talking to, it's so easy to say the right things to them just to pull them in. This is what MailChimp is all about, and designed for. It helps focus on your audience and makes communicating to them so easy.
It brings your brand to life. Nothing speaks professionally to an audience than an elegant brand.  MailChimp helps you look like a professional through elegant and easy-to-use design tools, which help put up powerful email marketing campaigns.
Creates integrated campaigns. You can spread your brand's message through social, email, and ads – so effortlessly.
Turns data into insights. MailChimp will help provide better recommendations on how to turn your email data into smarter communications for your audience as you go.

2020 Update for Shopify Store Owners: In 2019 Mailchimp had a very public falling out with Shopify merchants, meaning the Mailchimp integration will not directly work with each other. There are still ways to make Mailchimp for Shopify work, but far less closely or smoothly that the old integration with Shopify. This means – while we still think Mailchimp is a decent option – Mailchimp for Shopify is no longer in our top 3. Instead, for Shopify app users I recommend going with ActiveCampaign here instead.
MailChimp pricing: If you're growth-minded, you'll enjoy flexible pricing plans that MailChimp offers its customers. As your business grows, you can scale into different plans with advanced marketing automation. Currently, MailChimp offers four pricing categories: Free, Essentials, Standard, and Premium.
MailChimp recommends users to employ Standard plan – pricing starts at $14.99 a month. The pricing plan is designed for businesses that want more customers. See pricing.
Further Reading:
Other Klaviyo Competitors: Honorable Mention
These aren't exclusively featured in our top list above, but here are some other solutions worth mentioning (good for specific use cases):
Constant Contact: They've been around forever, but have been stepping up their game recently with super easy to use email and automation builders.
ActiveTrail: Another email and marketing suite built more exclusively for e-commerce and e-commerce websites.
MailerLite: For an easy to use email marketing building, MailerLite is the perfect combo for ease of use + affordability. Not nearly as advanced as Klaviyo, but also a fraction of the cost if you don't need all of that functionality. Check out pricing options here.
Klaviyo is a different cup of coffee altogether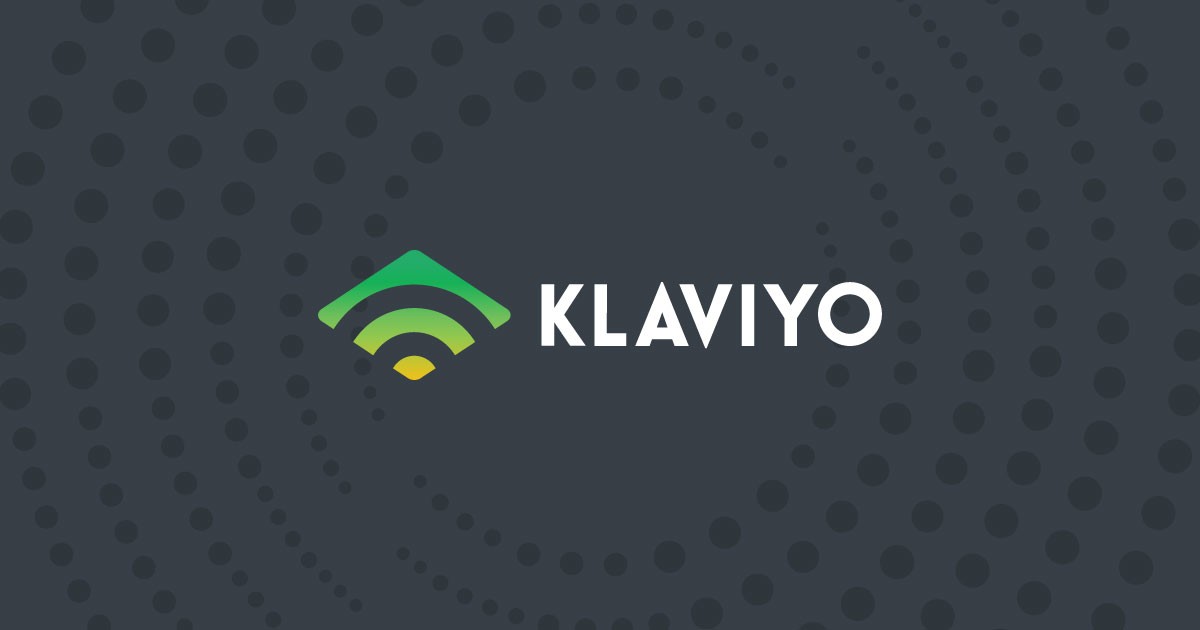 It targets merchants who want to see their businesses grow. You could say, Klaviyo employs reliability and functionality to help provide an impactful bottom line without sacrificing time for e-commerce marketing. The sad part? The software costs an arm and a leg.
Why is Klaviyo expensive?
Klaviyo is a wonderful product (particularly Klaviyo for Shopify), more than anything else it functions perfectly fine. But it's pricing can be a little bit tricky to work with.
Picture this: Your e-commerce website is pulling in more subscribers, assuming they reach 1001, you'll be compelled to pay more each month at Klaviyo. And the more the subscriber numbers soar, the higher the costs you'll pay every month.
If you're getting started it may work perfectly fine as you're likely to attract fewer subscribers on your list. However, if you want to scale higher, it can get expensive really fast.
For instance, if you pull in 1001 subscribers, you'll be subjected to pay $75 every month. And if the numbers jump to 2001, that's $125 each month. So the higher your subscriber list grows, the higher the amount to pay. No matter how you use Klaviyo, it will still cost you a lot.
Summary: Top Klaviyo Alternative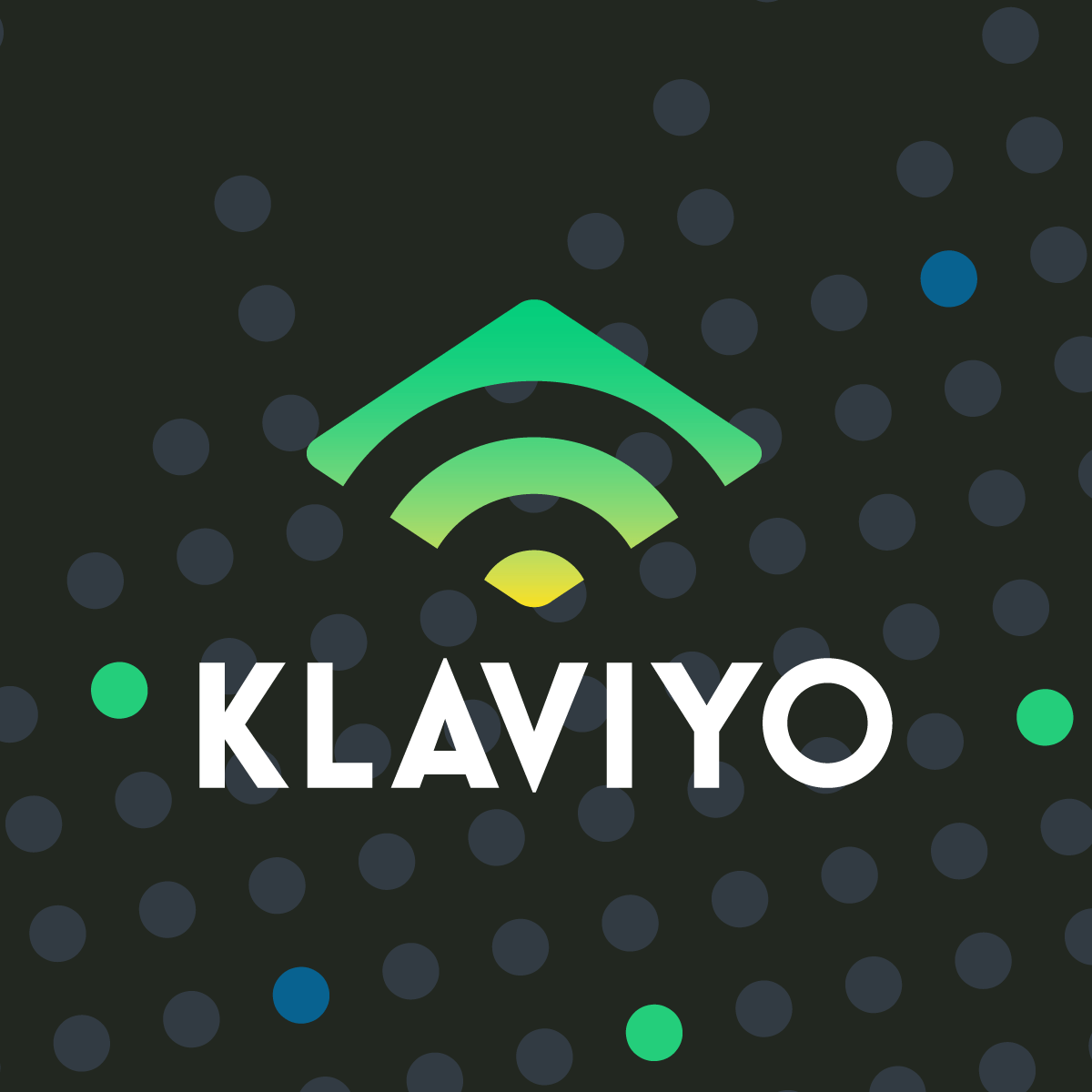 Regardless of how far you want to take the success of your business, choosing an ideal, reliable email marketing tool will steer the growth of your campaigns to greater levels. You thus can't overstate the importance of a reliable efficient and cost-effective email marketing tool.
Special Offer for Klaviyo Users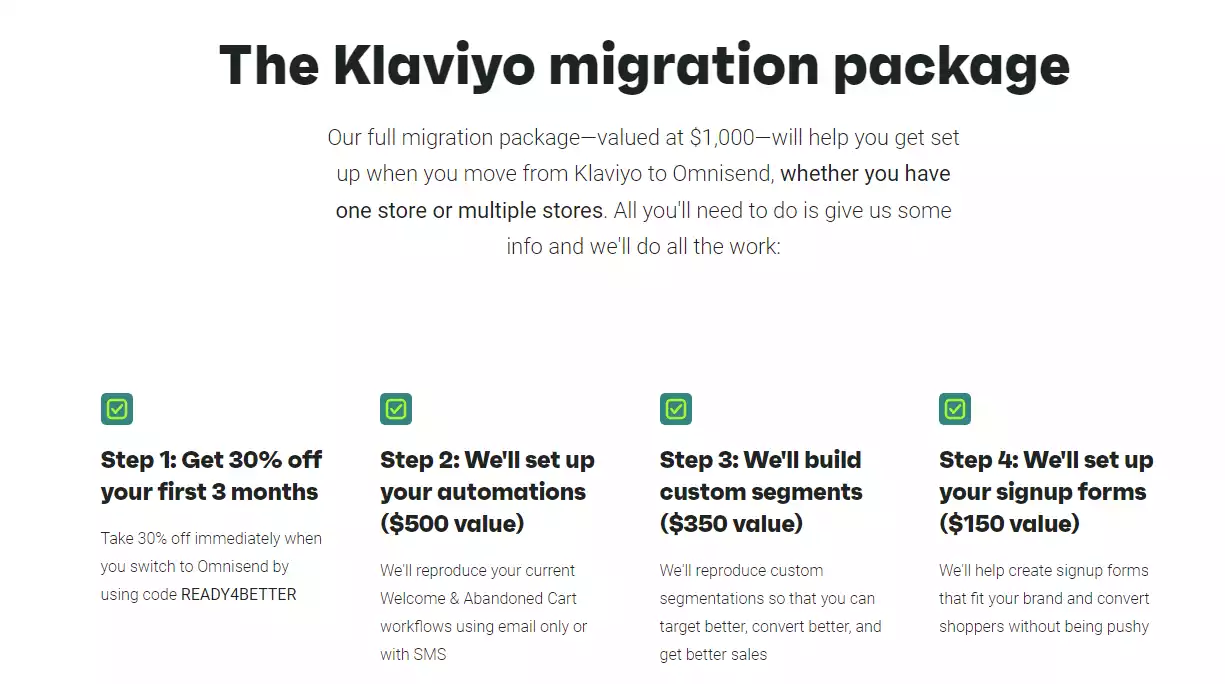 Before you choose a marketing tool to grow your business, ensure you weigh the downsides and upsides of each of the many tools at your disposal. Also try to understand the benefits they bring to the table, and how these benefits can enhance your business.
Remember to choose an ideal email marketing tool for your e-commerce business that a) is reasonably priced, b) highly-efficient in email marketing campaigns, and c) reliable at all times. Ensure these three things are in place in a tool before you select it for marketing campaigns.
You may not get to sample all email marketing tools in the market, however, there are a plethora of cheaper Klaviyo alternatives you can choose from – with equally powerful features.
Bottom Line: My advice is to…
Here are other related articles you may be interested in: