Last Updated on July 30, 2023 by Ewen Finser
The Unbounce vs Clickfunnels argument is a tough one in the digital marketing world. Clickfunnels has a lot more notoriety since the creator, Russell Brunson is a marketing genius. Even so, you shouldn't write Unbounce off since it's high-quality software and a good choice for many people.
Clickfunnels is most well-known for its ability to help people create funnels for their business without being super techy. On the other hand, Unbounce is well-known for helping people increase their conversion rate on landing pages.
While both of the software are great at what they do, there are reasons you might prefer one over another. In this article, I will go over the software's features and point out things that might work better for most people. Continue reading this article to learn more about Unbounce vs Clickfunnels so you can make an informed decision.
TL;DR: I've used both of these for different businesses, but lean towards recommending Unbounce for most users. Clickfunnels has some extra bells and whistles, but Unbounce is just more cost effective, easier to get started with, and has better testing and analytics reporting.
Main Differences Between Unbounce vs Clickfunnels
The main differences between Unbounce vs Clickfunnels are:
Unbounce is good for A/B split testing, whereas Clickfunnels is great for people that want a proven funnel they don't have to test
Unbounce gives you simple landing pages, whereas Clickfunnels gives you the entire marketing package
Unbounce does not have its own autoresponder, where Clickfunnels has a built-in autoresponder
Unbounce has beginner-friendly pricing, whereas Clickfunnels can hurt your wallet if you need to buy the middle or top package
Both of these software are a great step up if you don't have anything with which to build. However, you'll soon see there are some major differences that can help you figure out which software is the right one for you from the pricing, features, customer support, and more.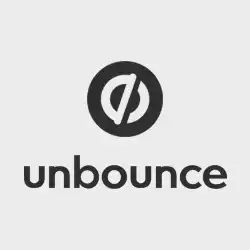 Landing pages and campaigns that convert | Unbounce
Unbounce's Conversion Intelligence Platform pairs your company's know how with machine learning to deliver great results. Get 20% off your first three months + 14 days Free Trial.
Start saving!
We earn a commission if you click this link and make a purchase at no additional cost to you.
Unbounce vs Clickfunnels at a Glance
Here's my quick synthesis of the key differences to consider:
| Attributes | Unbounce | Clickfunnels |
| --- | --- | --- |
| Target Audience | Mainly for marketers and marketing teams | Designed for entrepreneurs and small businesses |
| Ease of Use | Intuitive interface with drag-and-drop builder | User-friendly with drag-and-drop builder but has more complex features |
| Templates | Over 100 customizable templates | Over 20 free templates and additional paid ones |
| A/B Testing | Robust A/B testing features | A/B testing available but not as robust as Unbounce |
| Pricing | Starts at $80/month for the Essential plan | Starts at $97/month for the Basic plan |
| Integrations | Over 100 integrations including Google Analytics, Zapier, Salesforce | Fewer integrations but includes key ones like Zapier, MailChimp, AWeber |
| Landing Pages | Unlimited landing pages even in the basic plan | Limited to 20 landing pages in the basic plan |
| Pop-ups and Sticky Bars | Available in all plans | Available only in higher-tier plans |
| Mobile Optimization | Strong focus with mobile responsive templates | Templates are automatically mobile responsive but less customizable |
| Sales Funnels | Doesn't offer pre-built sales funnels | Specializes in creating comprehensive sales funnels |
| Customer Support | Live chat and email support | Only email support in the basic plan, priority phone support in higher plans |
As you can see here, Unbounce really offers more selling points and flexibility, BUT Clickfunnels is a bit more targeted to quick and dirty sales funnels specifically.
Unbounce vs Clickfunnels: Unbounce Overview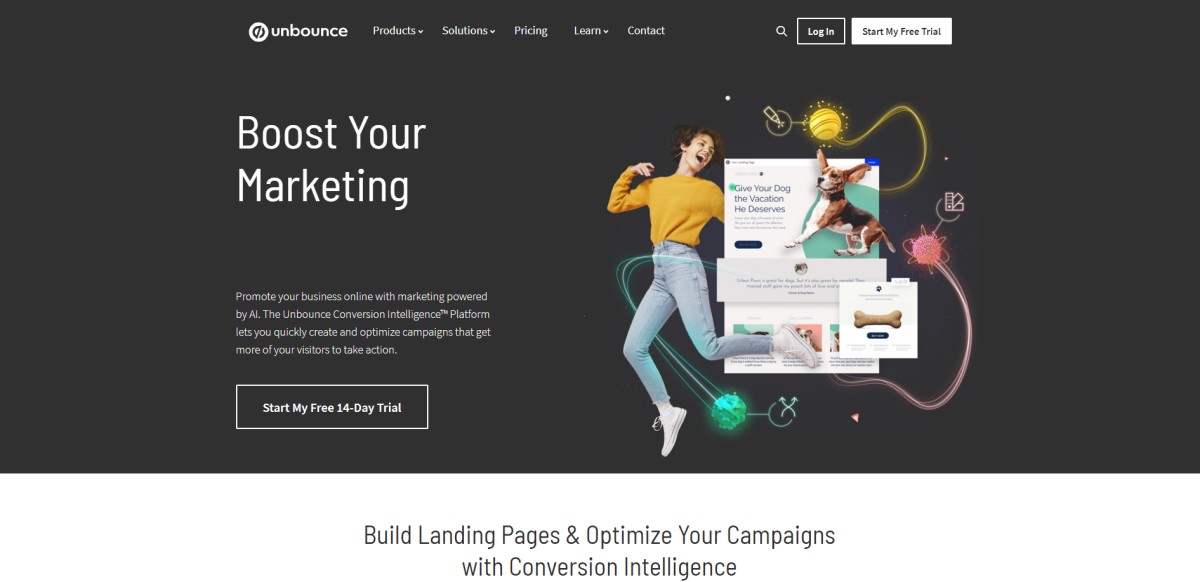 Unbounce boasts that they can help you boost your marketing results. I have to say that they talk a good game – and they back it up. Unbounce's users are able to boost their marketing by using cutting-edge AI technology that lets you create and optimize campaigns for the best results.
Whether you need a simple landing page or if you need to create a sales funnel, Unbounce can help with either of these tasks.
Unbounce has been around since 2009, and they were the ones that really made the term "landing page" happen. In 2009, there would have only been a small percentage of the digital marketing space that would have had a clue as to what you were referring to if you said it, but they made it come to life. At that point in time, it was difficult to get developers to do anything in a timely manner, and Unbounce was their solution to this pressing problem.
The Unbounce you see today is nothing like the Unbounce of over a decade ago, but their product was impressive even then.
Not only does Unbounce give you some amazing tools, but they provide good education on their blog. If you're a novice, you can still learn and use Unbounce.
Pros
Easy-to-use design templates
Always mobile ready
Easy to add features
Good tracking metrics
Great tools for building sticky bars
Cons
No price tier for micro-businesses
Cookie-cutter look
Unbounce vs Clickfunnels: Clickfunnels Overview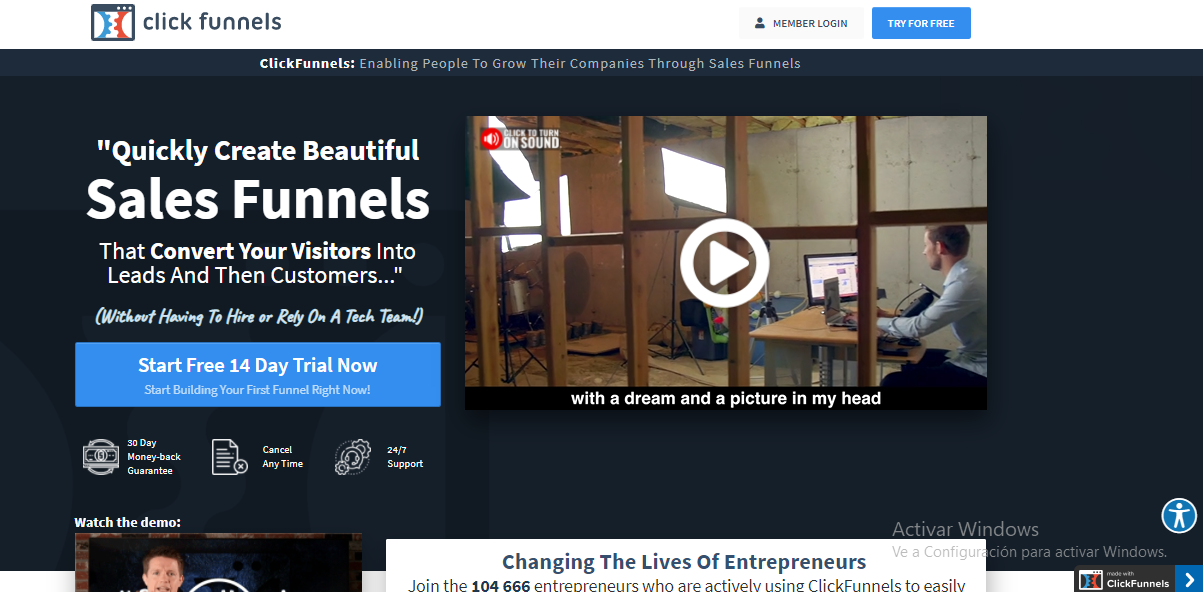 The founder of Clickfunnels, Russell Brunson, is kind of a celebrity in the digital marketing world. Even if you've never used Clickfunnels, he's likely profited from your business in the online space in some way.
He's learned how to market Clickfunnels beautifully, which is why it's been such a huge success—on top of the fact that it's an amazing software that builds impressive and high converting funnels.
Clickfunnels was about five years behind Unbounce, starting out in 2014. Keep in mind that Russell didn't build the Clickfunnels company alone. His co-founder, Todd Dickerson, is the one who actually built the product Clickfunnels and Russell was the marketing master.
The beauty of Clickfunnels is that it isn't just a landing page builder. Clickfunnels allows you to set up a whole lead generation machine with split testing and marketing automation that will blow your mind. The reason it's so mindblowing is because of how much you can do with just a few clicks and just a few minutes.
Pros
Ease of Use
Consistency
Reliability
Good training
Cons
Connecting domains can be complicated
Is Unbounce or Clickfunnels Easier to Use?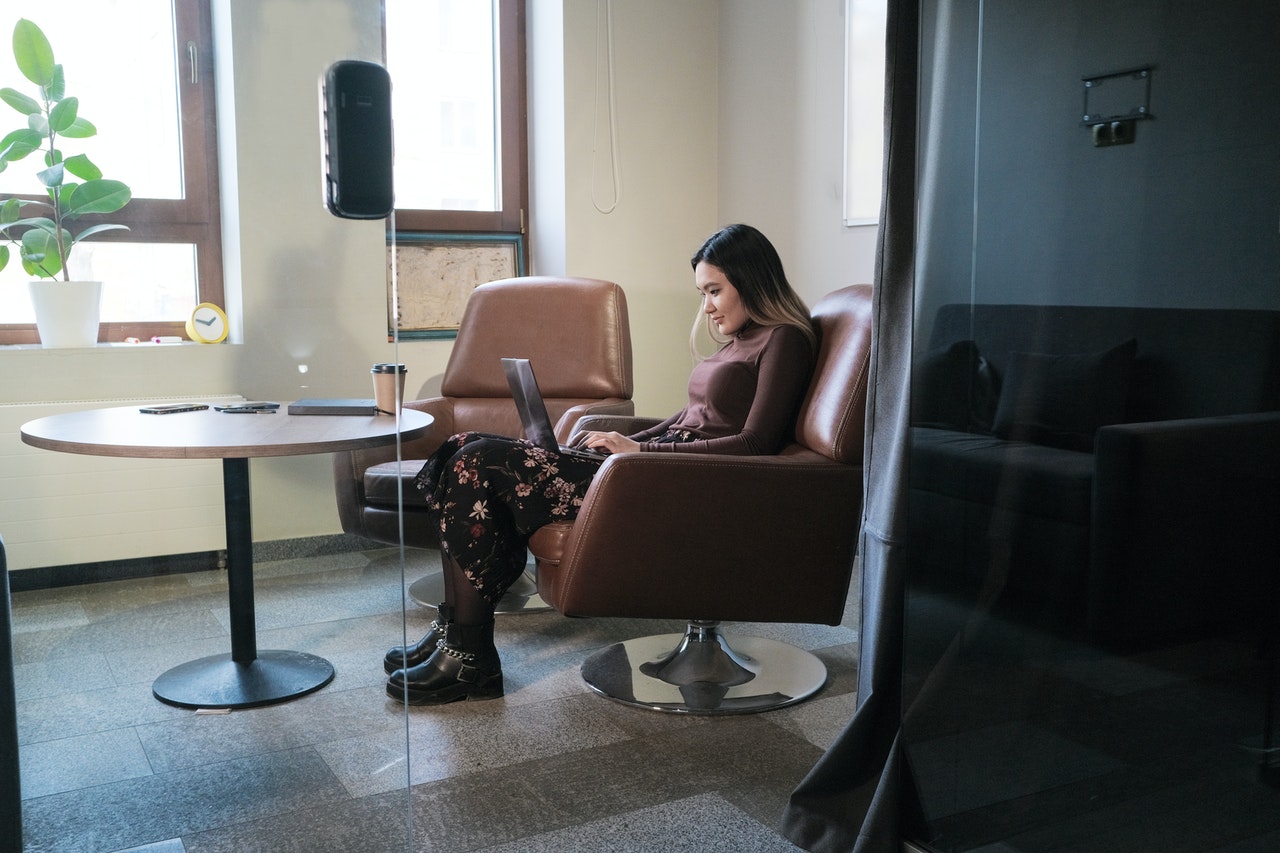 Depending on what you need, either of these platforms could be the easiest to use. If you need a simple landing page, then Unbounce is easier to use. On the other hand, if you need to build a funnel, then Clickfunnels is the easiest to use for that project.
If you have to try to piece everything together for a funnel using Unbounce, it can be a total nightmare. What could take you hours with Unbounce, you can accomplish in a few clicks with Clickfunnels.
When you're talking about building a landing page, though, you don't necessarily need all the complications of Clickfunnels.
Which Platform Helps You Get the Highest Conversions?
Increasing conversion rates is at the forefront of every marketer's brain. You want to make sure you're getting the most out of the traffic you send to your landing page and through your funnel. When you're looking at Clickfunnels and Unbounce head to head, it might not be easy to see which one will give you the best results.
Clickfunnels makes your job easy because of its full-package setup. On the other hand, Unbounce has AI on its side. The reason I like Clickfunnels better for conversion is that you can see the conversion rate on any of your funnels with a few simple clicks. If you want the same data from Unbounce, that will take a lot more work.
2023 UPDATE: Unbounce Releases Smart Copy (AI)
With all of the recent flurry of AI activity, many brands are jumping on the bandwagon. Unbounce has their own new "smart copy" feature (which can be used stand alone here).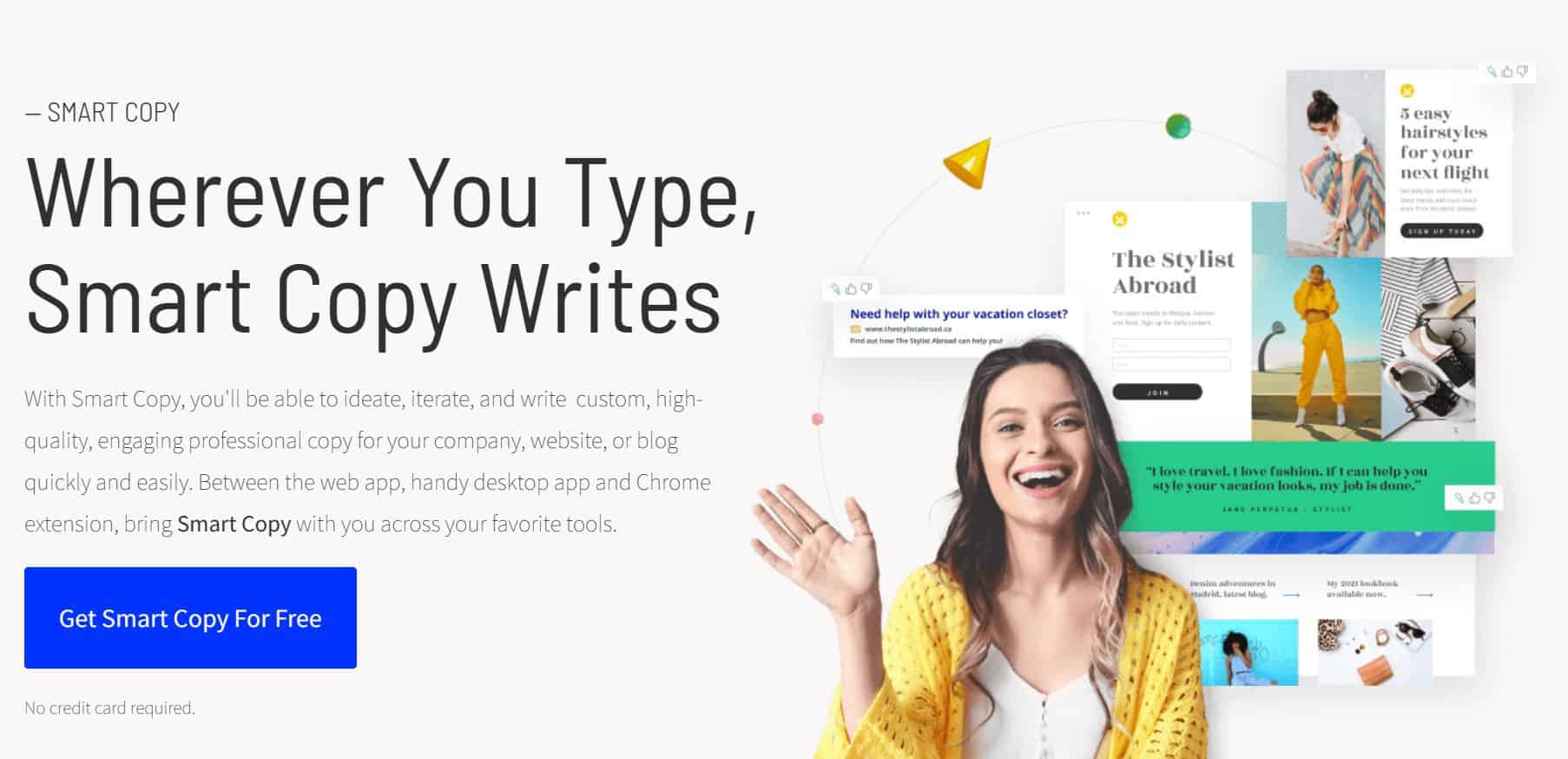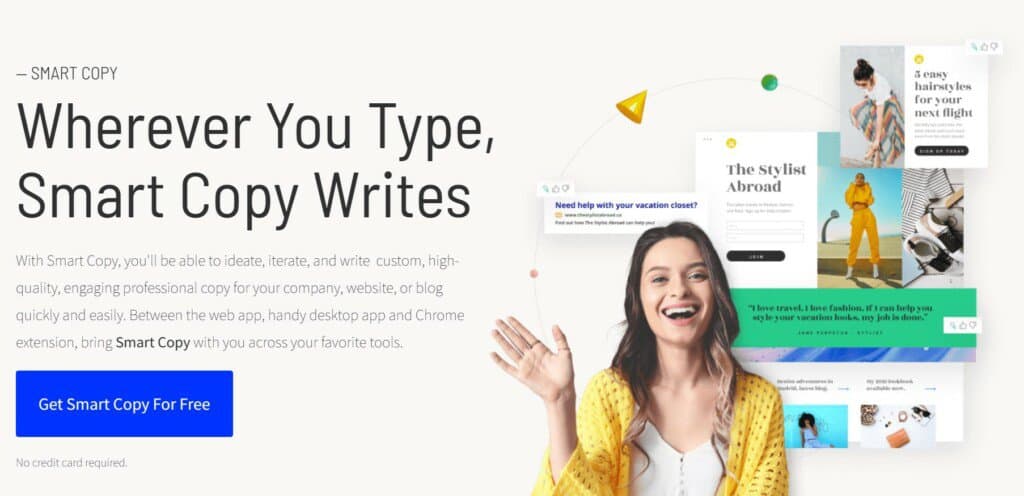 My first take was that this was "me too" buzzy offering. After playing around with it, I can see the utility.
Sure, you CAN use ChatGPT, but Smart Copy is already leveled up a bit in terms of marketing specific copy. It's also neatly within Unbounce, so if you do have the whole suite it's just easier to work within the same workflow.
It's noteworthy that Clickfunnels has yet to release something similar, or really engage with AI as a core feature set (as of this update at least).
Bottom line on Smart Copy: It's not a game changer in the Unbounce vs Clickfunnels battle for me, BUT Smart Copy another little useful feature that fits with Unbounce's overall slightly more useful feature set.
Pricing for Clickfunnels vs Unbounce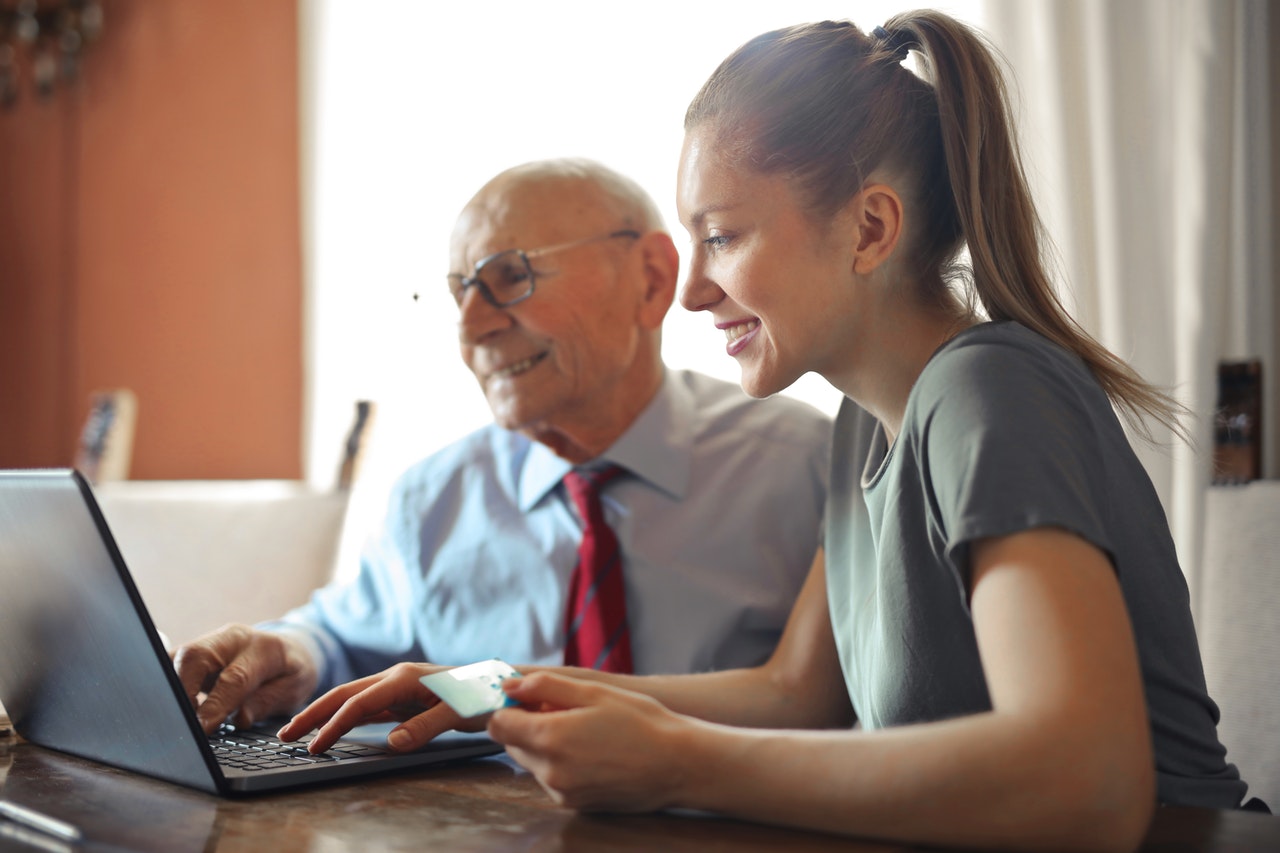 Price will play into most people's decisions when it comes to things like this. Not every business has an unlimited amount of money to throw at putting up a landing page or sales funnel.
This price comparison can give you a better idea of how much money you can expect to put out when you go with either of these platforms.
Unbounce Pricing: How Much Does Unbounce Cost?
Launch costs $99 per month and comes with up to 500 conversions, 20,000 visitors, 1 domain and is good for people who are ready to start promoting their brand online
Optimize costs $145 per month and comes with up to 1,000 conversions, 30,000 visitors, 5 domains and is good for people that want an effortless marketing optimization experience
Accelerate costs $240 per month and comes with up to 2,500 conversions, 50,000 visitors, 10 domains and is good when you need major bandwidth so you can continue to grow your business
There is a 25% discount if you choose to pay annually.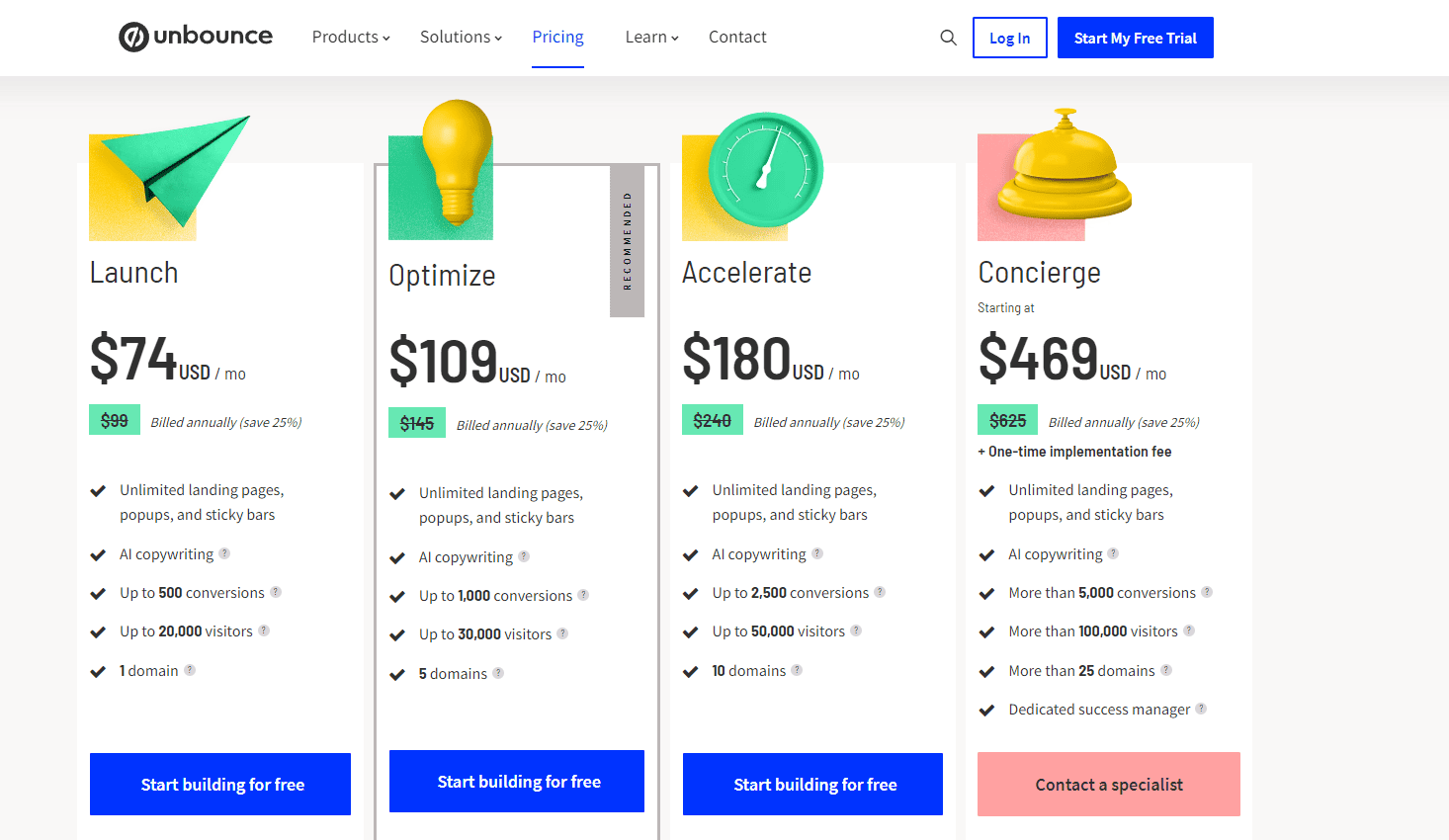 Clickfunnels Pricing: How Much Does Clickfunnels Cost?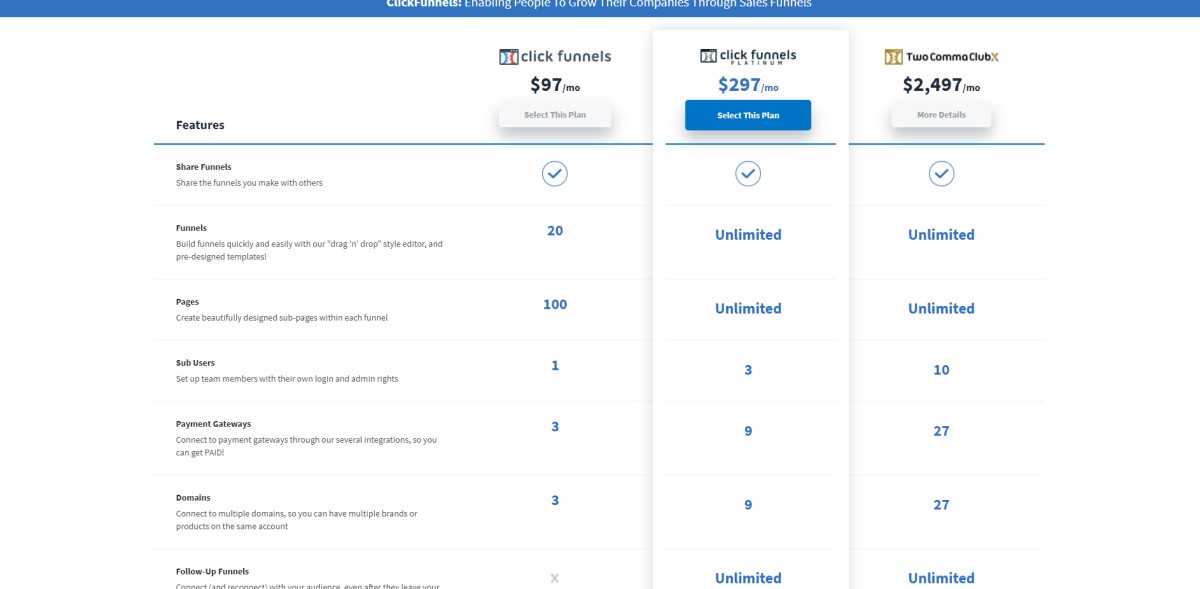 Other Popular Landing Page & Funnel Builders
FAQs
Question: Do you need a website to use Clickfunnels?
Answer: No. You can use Clickfunnels instead of a traditional website.
Question: How much customization do you need for a sales funnel?
Answer: Many sales funnels have the same elements and proven success, so you don't always need a lot of customization
Question: How do landing pages work?
Answer: Landing pages work to make a sale or capture a lead. They focus on one specific goal and don't have navigation to other parts of a website.
Question: Do I need to use landing page software?
Answer: You don't need to use landing pages, but it can give you a lot better results when it comes to sales and lead capture.
Should You Choose Unbounce or Clickfunnels?
Unbounce has a cool AI feature that can help you optimize your landing page. Clickfunnels has the point-and-click build your funnel ability and a proven track record with powerful branding, so which one do you pick?
It can be easy to get caught up in hype or scared away by the pricing, but, in my opinion, I really like Clickfunnels. The less thinking I have to do, the better. With Clickfunnels, they have a built-in autoresponder which means there is one less step to take and less complication.
That said, Clickfunnels is as widely integrated into other tools and I much prefer the flexibility and data analytics features with Unbounce. It's also just a lot easier to start with.
If you just need a landing page to start, then you might find it more helpful to use Unbounce, but advance marketers might want the whole marketing suite, and Clickfunnels can help you with that.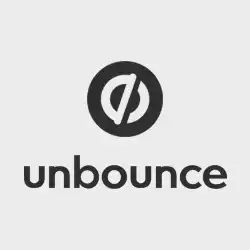 Landing pages and campaigns that convert | Unbounce
Unbounce's Conversion Intelligence Platform pairs your company's know how with machine learning to deliver great results. Get 20% off your first three months + 14 days Free Trial.
Start saving!
We earn a commission if you click this link and make a purchase at no additional cost to you.
Don't stop reading here. Check out our other articles like my Top Unbounce Competitors, Clickfunnels Alternatives and Leadpages vs Unbounce.