Last Updated on April 22, 2023 by Ewen Finser
OptinMonster app is a popular WordPress plugin optimization software that promises to instantly boost leads, increase revenue, and monetize the traffic that visits your website with a basic plan and many advanced features.
Competitors Sumo and Thrive Leads (from Thrive Themes) also promise the same results with their optimization software which begs the question: which is the best app option for a new business or brand looking to covert online interest into subscribers?
Which is the Best OptinMonster Alternative?

I Personally Prefer Thrive Leads
My personal preference is to go with Thrive Leads here. More functionality and much more cost effective, particularly if you may use on more than one website or store.
Try Thrive Leads First
We earn a commission if you click this link and make a purchase at no additional cost to you.
OptinMonster vs Sumo vs Thrive Leads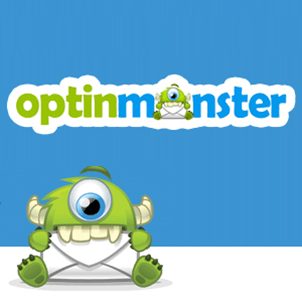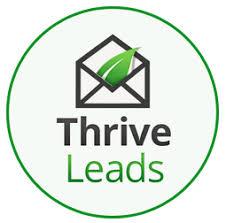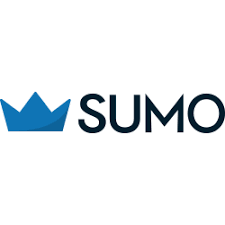 Today I'll quickly explain what OptinMonster plugin is and then present the two best alternatives to it, Sumo, and Thrive Leads, with the goal of finding the best fit for your brand or business.
I'll base my review on my experience as a new business owner, and that of what I affectionately call my "Tech Troop," a group of online experts that help non-techies like me find the best online marketing solutions for their businesses.
So, let's first explain what "it" is using OptinMonster plugin.
OptinMonster
"In a world where over 70% of visitors who abandon your website will never return…" (Read that line in the scary-movie voice over)
Seriously though, it is a bit scary, isn't it? You invest so much time and money in creating, developing, and managing your website and it's not making you money? If we were at the movie, I would want to throw popcorn at the movie screen right now.
It's sad but true; visitors will not stay on your website unless you give them a good enough reason.
OptinMonster (Get it? Opt-in-Monster) and those like it give website visitors a reason to stay on your website through data-driven prompts that invite them into a relationship with you via an email list or subscriber option. Here is a quick explainer video on how it works: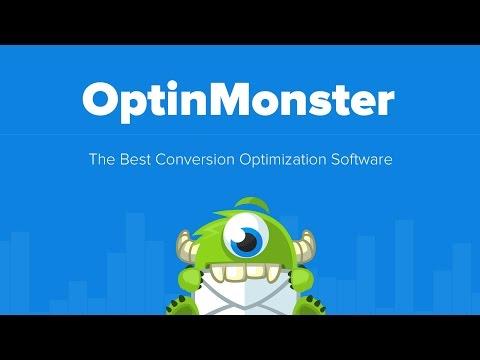 E-commerce is a tricky, crowded marketplace to navigate. There are thousands of businesses just like yours vying for the same attention from the same group of people. You want your customers to not only purchase your product or service, but also buy into your brand, or "opt-in," so you're closing sales and building long-term relationships with each interaction.
What Does "Opt-ing in" Look Like?
When someone visits your website, they "opt-in" to your brand by doing a variety of things like making a purchase, requesting more information, "liking" your brand on social media, or filling out a survey.
Lead generation software like OptinMonster, Sumo, and Thrive Leads create "opt-in" moments on your website, grabbing the attention, and email address, of as many visitors as possible.
The hard part is to encourage that kind of participation without being too pushy or annoying with your pitch. These software packages offer advanced backend manipulation and management tools to create that perfect message crafted for your unique audience. You know them best after all, and the great news is, you don't need to know how to code to create these magical moments.
Chances Are, It's Happened to You…
Have you ever visited a website and a survey pops up, or an invitation to submit your email, or perhaps you are asked an innocuous question like "How are we doing?" about your experience with their brand? That's all generated from lead generation software!
Here's an example of a pre-built template on OptinMonster. There are hundreds of these pre-made templates (essentially opt-in templates) to choose from, and all are customizable. No code needed, all you need to do is drag and drop your details within their form builders. It looks like this: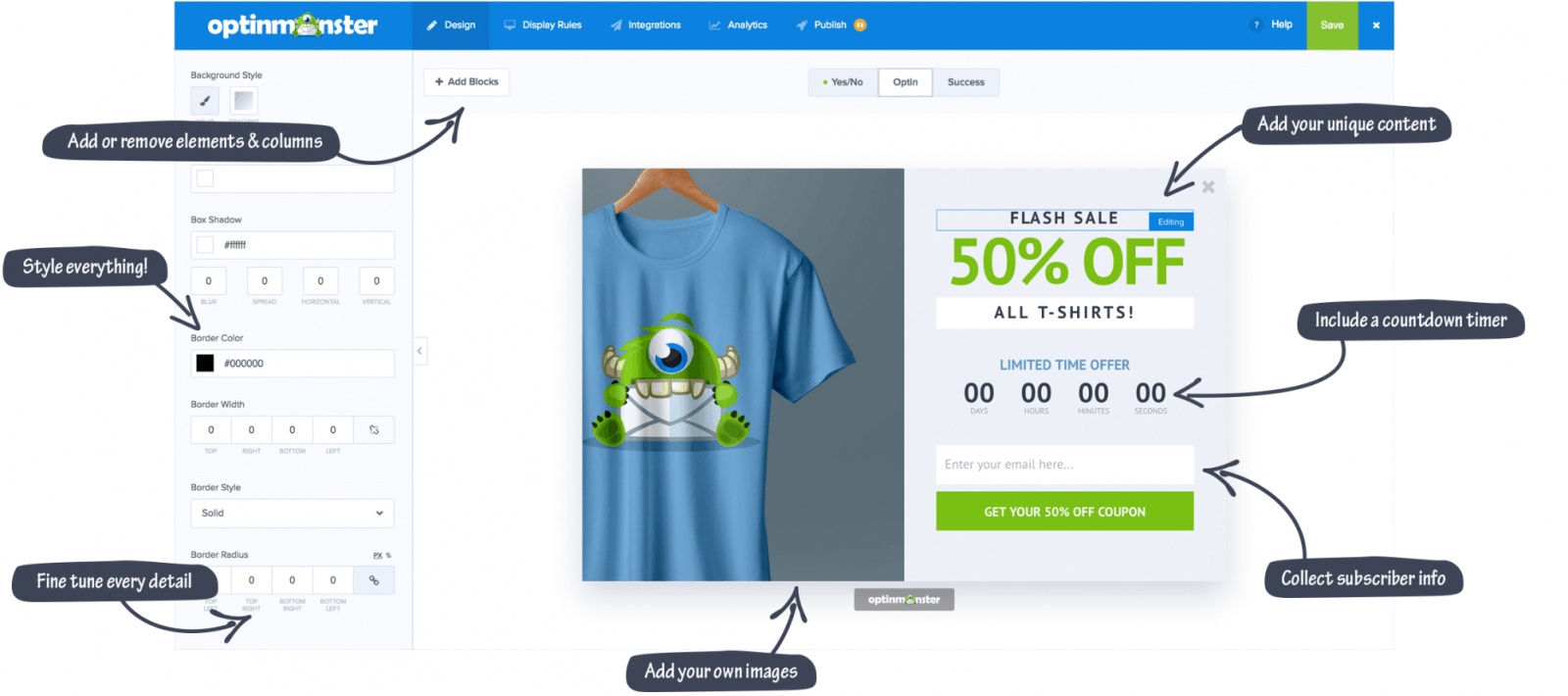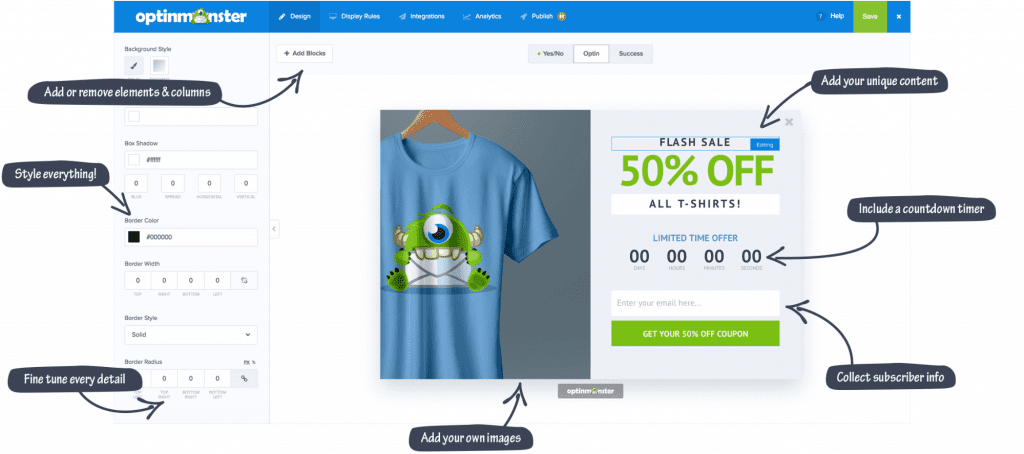 Using a form like this, OptinMonster (and others like it) will help you:
Create that coveted email database you need
Track website conversions
Manage your A/B testing
Cut down on the number of abandoned carts on your website (cart abandonment)
Whether you are an expert IT Engineer or a simple writer like yours truly, you can target and personalize your offers to a specific audience at the right time.
You Create an OptinMonster Form, Then What?
Do you just create and send out an OptinMonster form and hope for the best?
Of course not! Even a content writer knows that. OptinMonster software comes with a targeting and segmentation engine that helps you as a marketer deliver the right message to a targeted group. It looks like this: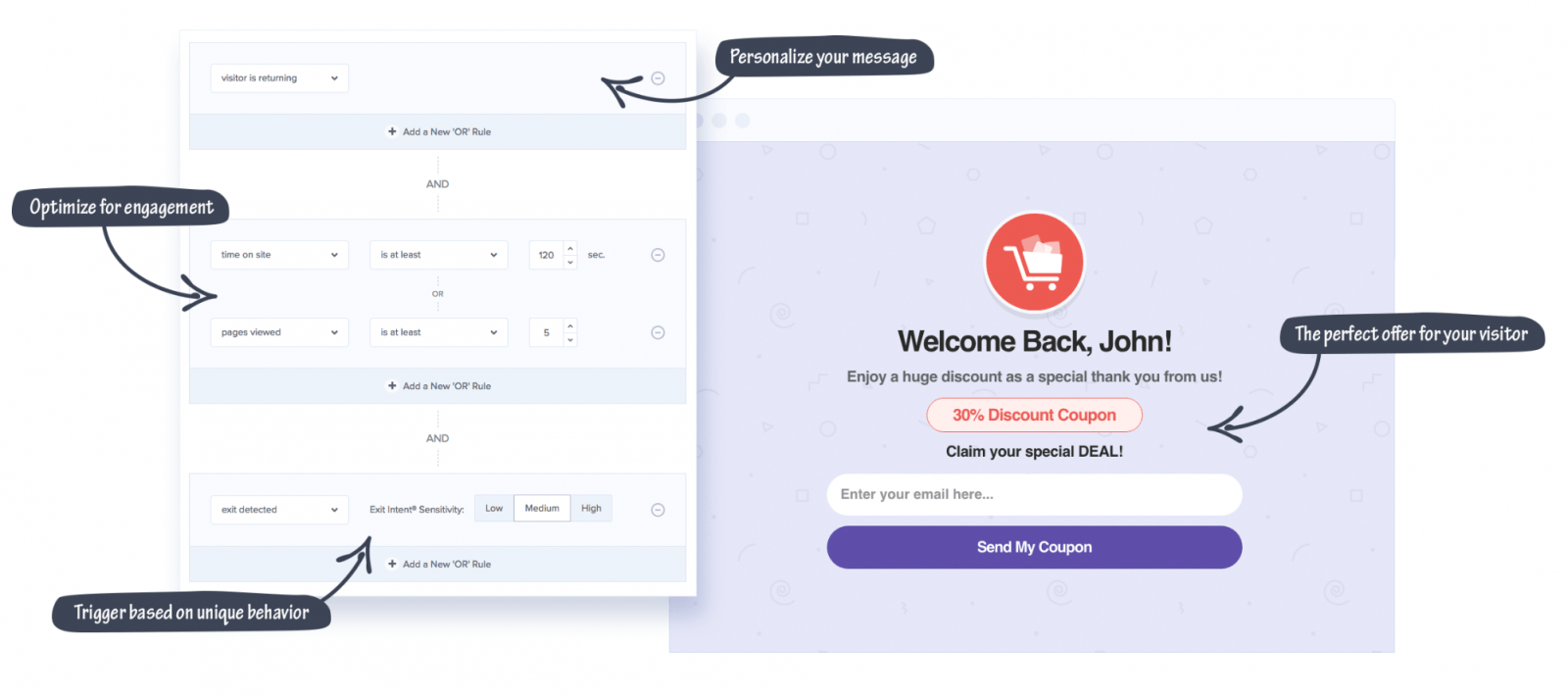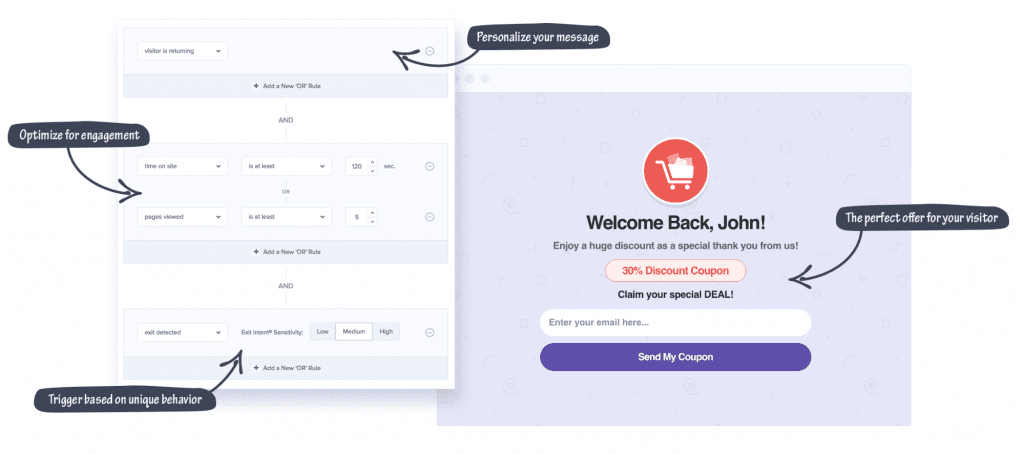 You can see how many options there are for personalization! You can tailor the offer for your consumer based on their history with your website increasing the odds they'll buy what you're selling.
The last stop on this OptinMonster Journey is what you would expect: data management. Using the OptinMonster dashboard, you can view the stats of each form you created to find out which strategy worked, and which one didn't. From there, you can split test your ideas and improve upon your approach.
The OptinMonster dashboard looks like this: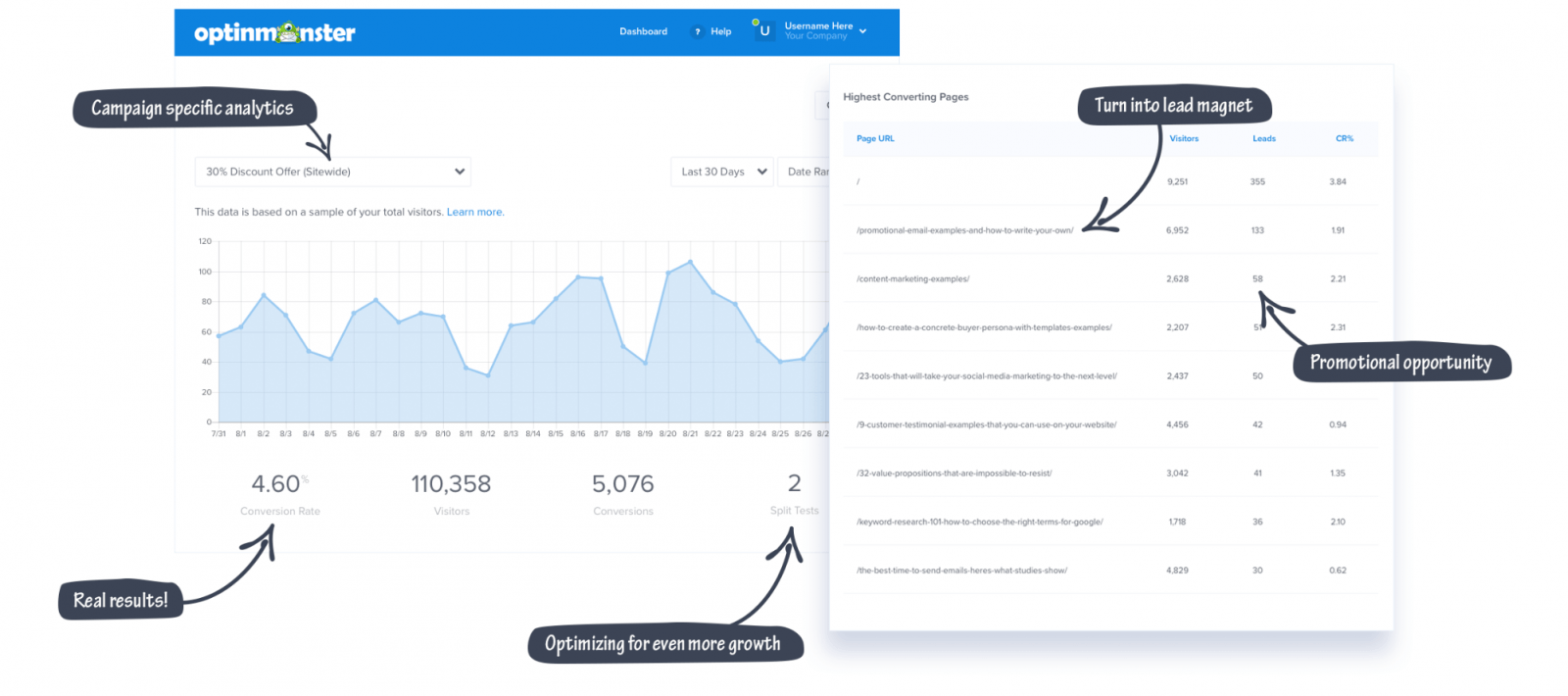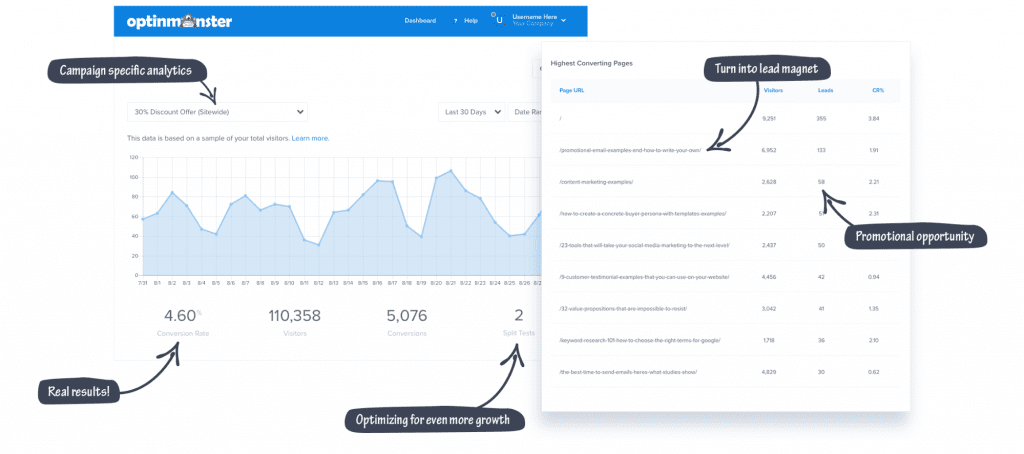 Do you see that bottom 4.60%? That is what you care most about, your conversion rate! It means that of all the people that visited your website, 4.60% purchased what you had to offer based on this campaign, in this case, a 30% discount offer promotion.
As an owner, this is the kind of information you want regarding your marketing. What worked? What didn't work? What was our return on investment using x—y—z strategy?
This data is the valuable information you need to grow your business and ultimately to stay in business.
OptinMonster Features
Before we begin talking about alternatives to using OptinMonster, let's first discuss the key features of this popular optimization software and most importantly, how much it costs.
First, the features:
Have you noticed that on some websites a pop-up form, question, or offer appears as you move your mouse to the top right or left to close out a window? That is optimization software at work!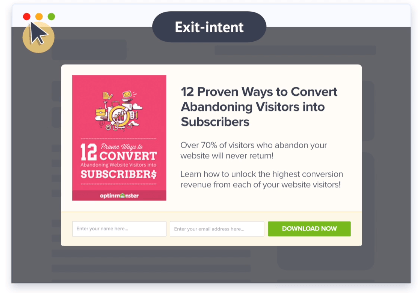 The exit-intent technology offered by OptinMonster and others like it is like the last salesperson on the floor trying to convince you to buy before you walk out of the store. Whether it's asking you to subscribe to their email newsletter or giving you that final deal to capture the sale, it's the exit-intent technology that prompts the pop-up.
This feature is essential when managing multiple locations. It creates location-specific campaigns to create a more personal appeal based on where your customers log on to view your website.
If you have ever filled out a form online to gain access to "exclusive" content in exchange for your contact information, you have interacted with a Content Locker. This feature is another online incentive provided by OptinMonster that can get your customers engaging with your brand because they get something in return.
OptinMonster's precision targeting allows custom tailored marketing approaches to each segment of your audience.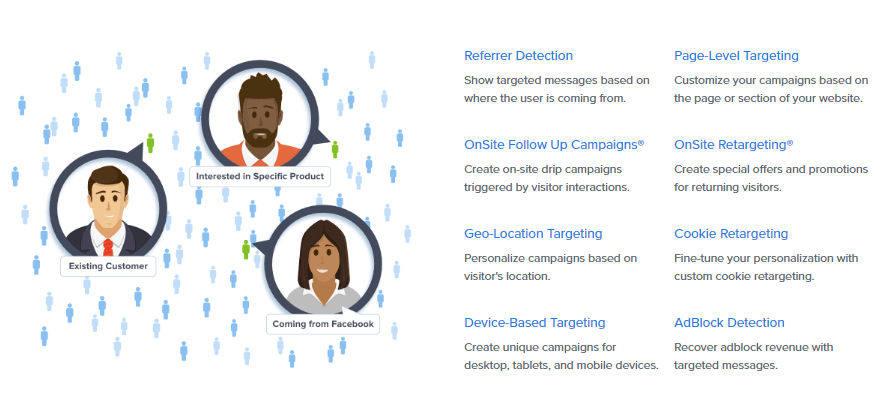 The InactivitySenor helps convert abandoning users into subscribers and customers by asking questions regarding their activity while on your site.
MonsterLinks 2-Step Optins
This OptinMonster feature has been proven to boost conversions by 785% because of its simplicity. By creating a 2-step optin campaign users can easily "opt-in" to a brand.
This feature allows multi-user accounts, so co-workers, clients, and administrators all have access to OptinMonster simultaneously.
The Cost of Opting in with OptinMonster: OptinMonster Pricing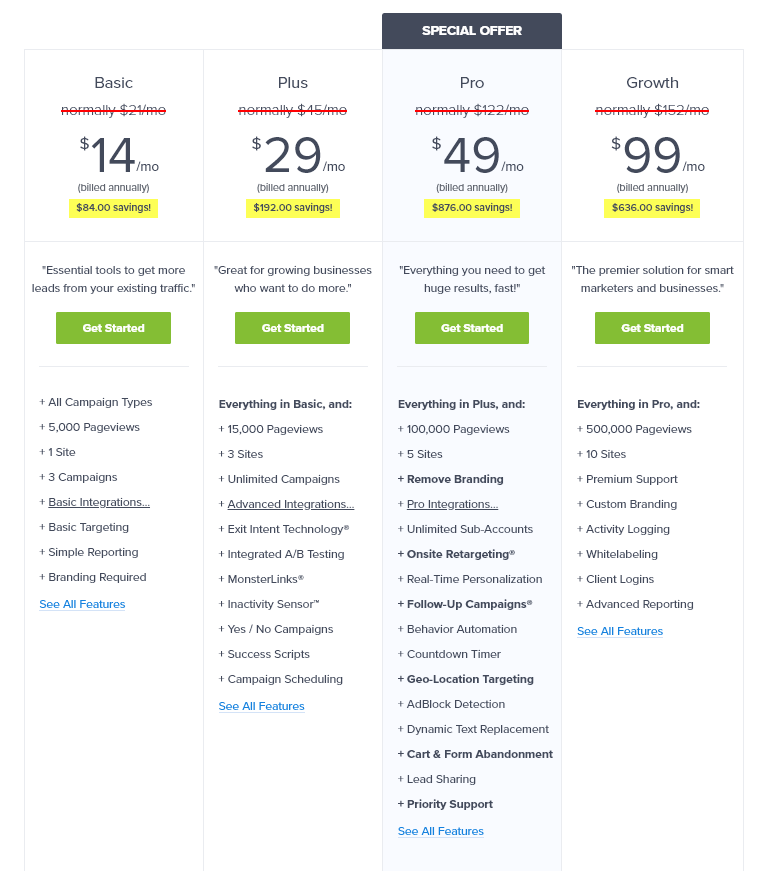 I love it when they include easy-to-read graphics that compare plans when I'm trying to explain differences in pricing to my audience. Bravo, OptinMonster.
To quickly summarize this graphic and all its text, if you are a small busy owner with one website, you should start with the first "Basic" option.
You receive the necessary integrations, targeting, and reporting you need to give his software a shot without breaking the bank. You can also ease into the world of optimization without being overwhelmed with technical jargon and tools you don't need when only managing one site.
As a business owner, the only downfall to the "Basic" plan is that you only have three campaigns included with no Exit Intent Technology. If I had a million dollars, I might invest in the "Plus" plan to test out this software to gauge its return of both conversions and my time.
With each additional package, you receive the perks of the option before it, plus more. I think if you are to go with the "Pro" or "Growth" model it would require you to hire a person who knows how to work it and most importantly, how to use that data to make you money. It's something to consider if you're not a technical person like me.
What the Tech Troop thinks of OptinMonster
My Tech Troop, people who understand technology and how to leverage it to make money, believe that OptinMonster is an affordable and powerful tool that is worth a try, especially for newbies.
PROS: They claim anyone can learn to use it and it integrates with the popular email marketing solutions like MailChimp making it easier to synchronize your marketing efforts. If you have more than one website, the Tech Troop says this is the tool to use and to purchase the higher-level plans.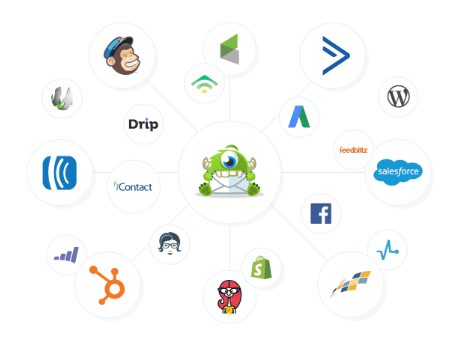 CONS: Some reviewers complained that the templates are not fully editable so if you want something super custom, you'll have to hire someone that knows how to code. Others believe the cost is too high for this kind of software, especially when there are alternatives available.
Which brings us to our next discussion…
The Alternatives to OptinMonster
I found it funny that so many reviewers complained of the price of OptinMonster while OptinMonster told them to "bring it" on their website by posting this infographic: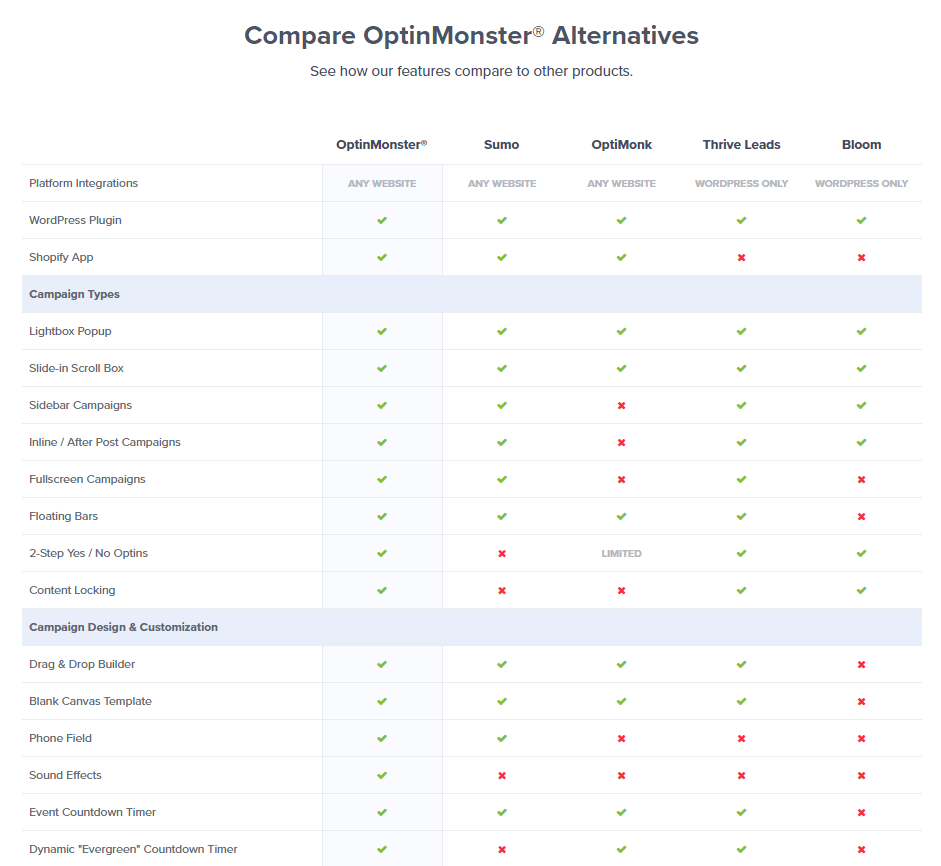 Just a cursory glance will tell you the closest alternative is Thrive Leads when comparing these specific features. What about the rest of the features? Here's the bottom half of that chart:
Granted, the author of this impressive graphic in favor of OptinMonster is, of course, OptinMonster, so let's not get too carried away and believe other options aren't worth our time investigating. We're smarter than that.
From these charts though, we can gather that OptinMonster views Sumo and Thrive Leads are two of their closest competitors. For our discussion, let's focus on these two alternatives.
First Up, Sumo

Sumo, previously known as SumoMe, claims their optimization software is the easiest way to turn your visitors into e-commerce customers which is great, right? That's the point.
It's clear from the moment you land on Sumo's homepage they are marketing themselves as the simple and affordable option. While OptinMonster chose to provide in-depth details on how it works, features, and why you should buy; Sumo is like the cool kid that assumes you'll want to join their clique because, well, duh—who wouldn't want to sit at the cool kids' table?
I can see new business owners attracted to this kind of laid-back marketing approach, especially when they make it seem this easy:


So, it's free for two weeks, easy to set up, and it's proven to work? Sold! —said every low-tech/no-tech business owner ever.
But seriously, doesn't it seem a bit too good to be true? And how does it compare to OptinMonster and OptinMonster free?
Sumo's Features
Sumo claims to be powering almost 760,000 websites with no coding experience required which makes a new business believe a) it's popular and b) anyone can use it.
Whenever I visit an "About" page, I expect brilliance. As a marketer by trade, I believe this is your virtual introduction to me as a potential customer, and I hope you are going to put your best foot forward.
What I don't expect, is a picture of you not wearing shoes at all…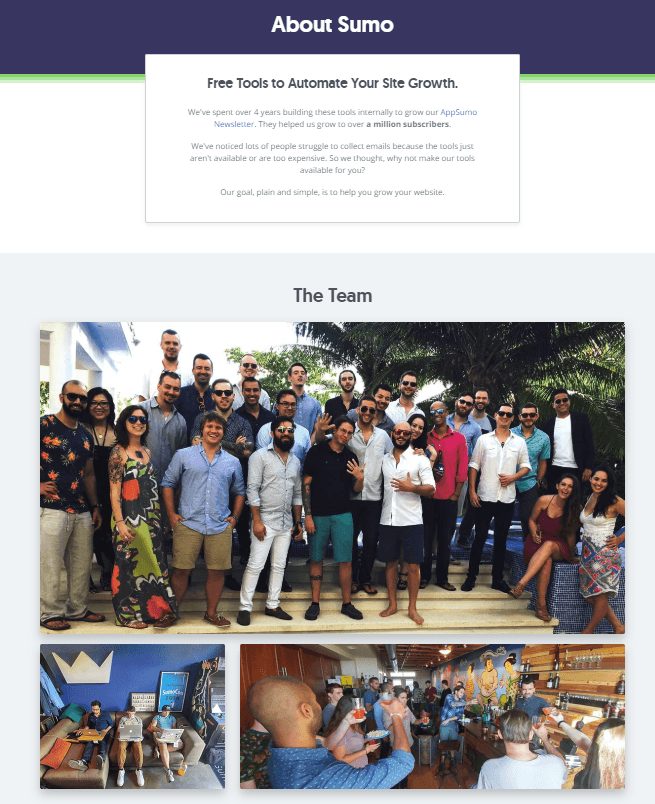 OK, maybe it's only the guy in front who is shoe-less but again, I get it. They are going for a "cool kids that code" kind of vibe, but as a business owner, I need more from an "About" page. It's great to see your fresh, enthusiastic faces but how is that going to help me understand what you sell?
Sumo Tools
After a disappointing journey to the "About" page, I head over to the Sumo Tools section and am greeted by this page which is neat: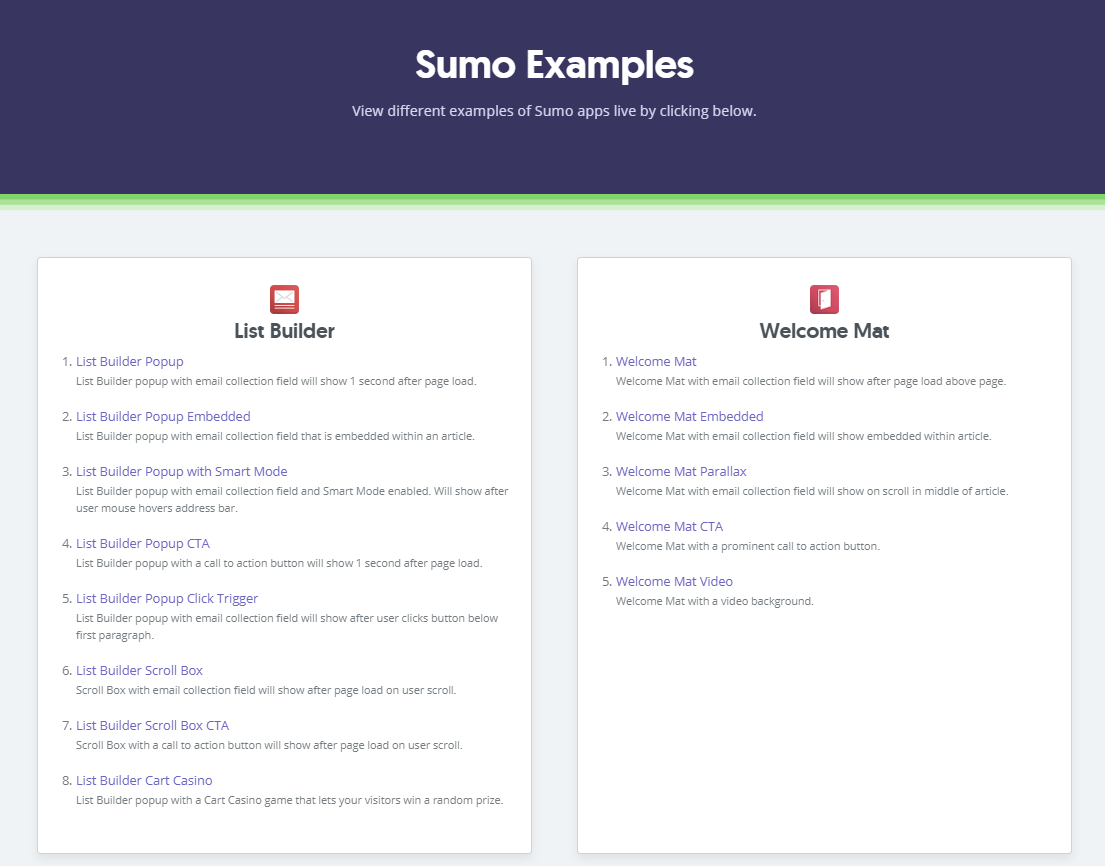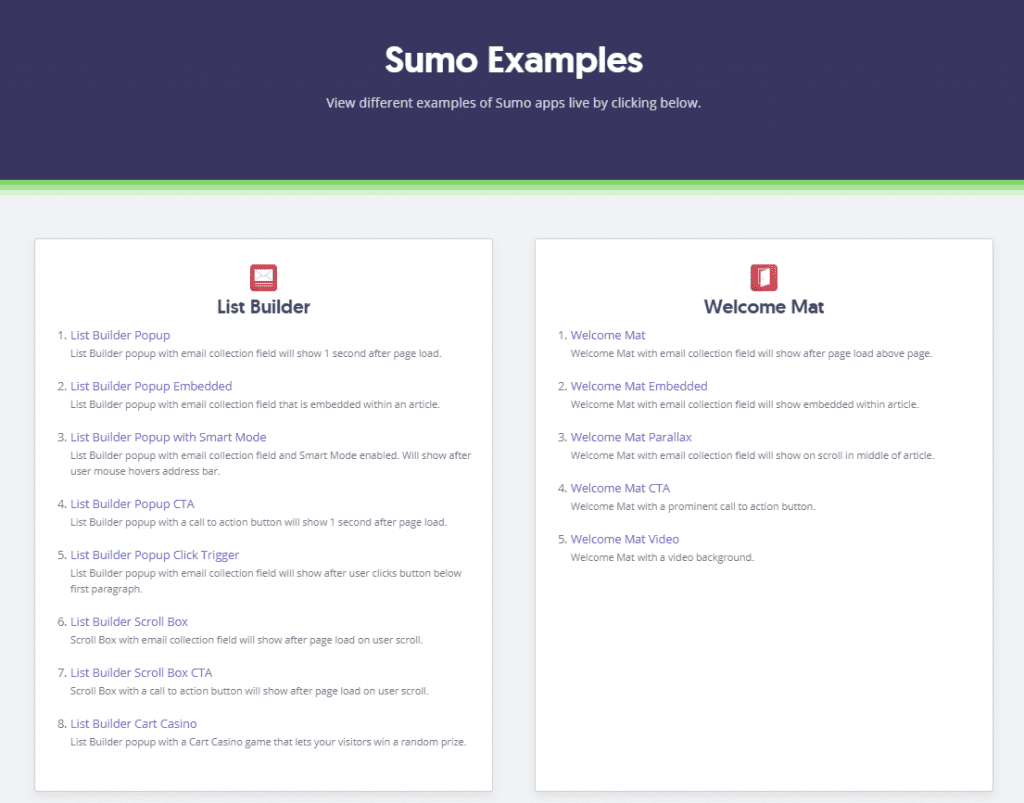 So, here's why this page is great for anyone interested in buying their optimization software. Each feature is accompanied by a one-sentence explanation which is really all you need to understand what "it" is. Sumo uses the same narrative on each link, so you can see how the feature fits in with the text.
I'm impressed with this marketing approach and how it explains without confusing the reader with technical prose. These infographics are an interactive way to sell software online. Nice work, Sumo.
Sumo Pricing and Features
Just like OptinMonster, there are different membership levels to purchase with Sumo. What's fantastic is there is a "free forever" option which is awesome for those that want to try it out without having to remember to cancel it within a certain timeframe.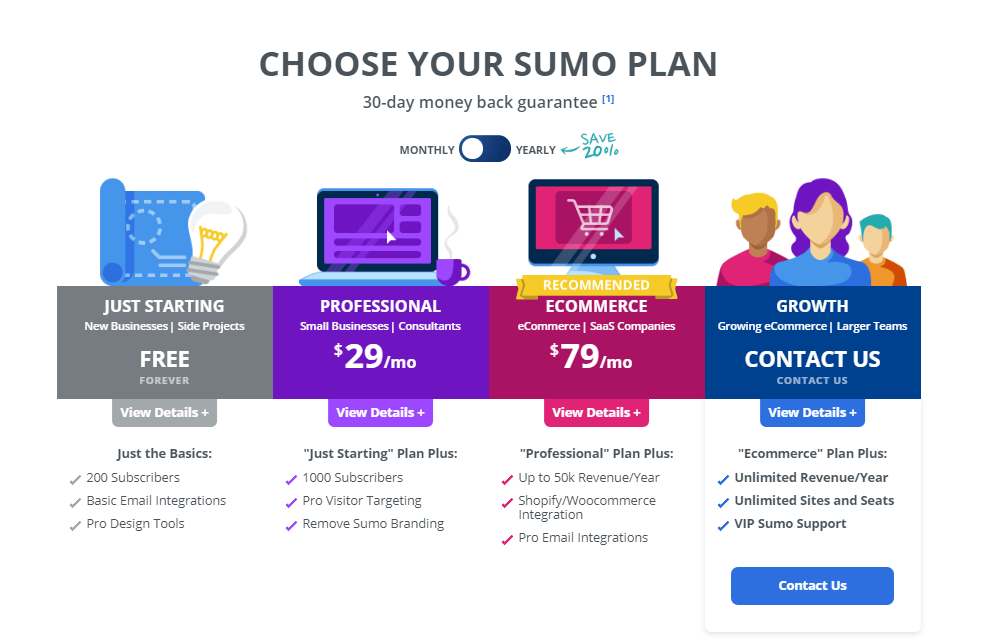 As a new business owner, I would give the free option a try since I've never used this kind of software before and there's no risk at all in giving it a go. After all, if it does work well, I can upgrade to expand my online marketing efforts.
What would I get as a Sumo subscriber?
The main features of Sumo
Welcome Mat: create a giant area to greet your visitors to your site and invite them to submit their information. It looks like this:
List Builder: create a pop-up that will gather subscriber information. This feature is customizable, and you can decide when, how, and where you want it to appear.
Scroll Box: customize a small box on the bottom left or right to ask for email information:


Smart Bar: a bar at the bottom or top of your website inviting visitors to submit information.


These features come with all four levels of Sumo plans. For more information on features you can visit their website, but for the sake of time and space, here are both the free Sumo WordPress plugin tools…

… and the maximum amount of features you can receive from Sumo as a paying customer:

What the Tech Troop Thinks of Sumo
Everyone in my Tech Troop agrees: Sumo is fantastic because it's free. If you are a new business owner that wants to test out optimization software, or you are just simply cheap and don't care about add-ons, then Sumo is the software for you.
Pros: Reviewers says Sumo is easy to use, the customer service team is helpful and responsive (they even offer an invitation to anyone who wants to join their Slack team), and Sumo provides a variety of ways to ask for subscriber's information.
Cons: You must upgrade to at least a Pro Plan to integrate with any email service providers like MailChimp and Aweber. Some people in my Tech Troop were critical of the free version templates saying they appear too generic and are overused on the Internet already. Another complaint is that unless you pay, you do not receive any A/B testing and all SumoMe add-ons have their branding on it.
OptinMonster vs. Sumo: Who Wins?
If you are ready to pay a monthly fee, OptinMonster is the preferred choice by the Tech Troop. There are more customizable options available, and many have seen a dramatic increase in their conversion rates using OptinMonster versus the free version of Sumo. If OptinMonster still doesn't meet your business goals check out another alternative Hello Bar vs Sumo.

Thrive Leads is a lead generation plugin for WordPress (WordPress plugin) that specializes in list-building and conversion.
I was impressed by the variety of forms available using Thrive Leads. Since the infographics tell sell themselves so well on the Thrive Leads site, I'll let them do the talking: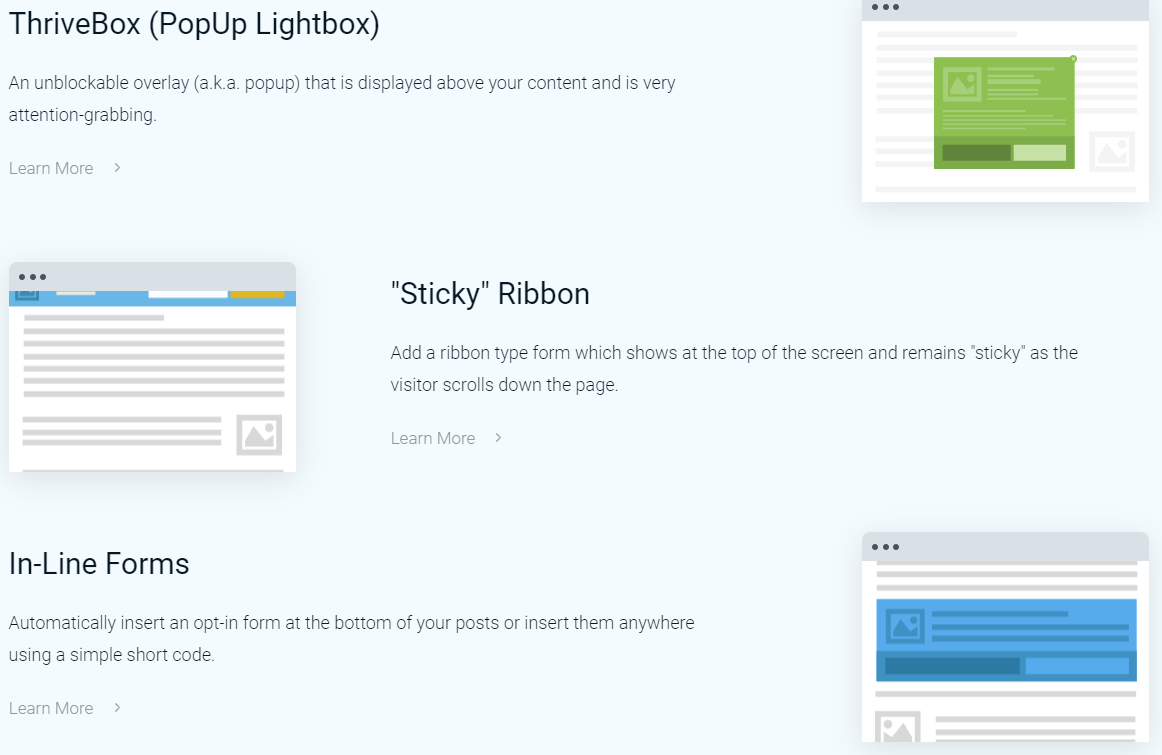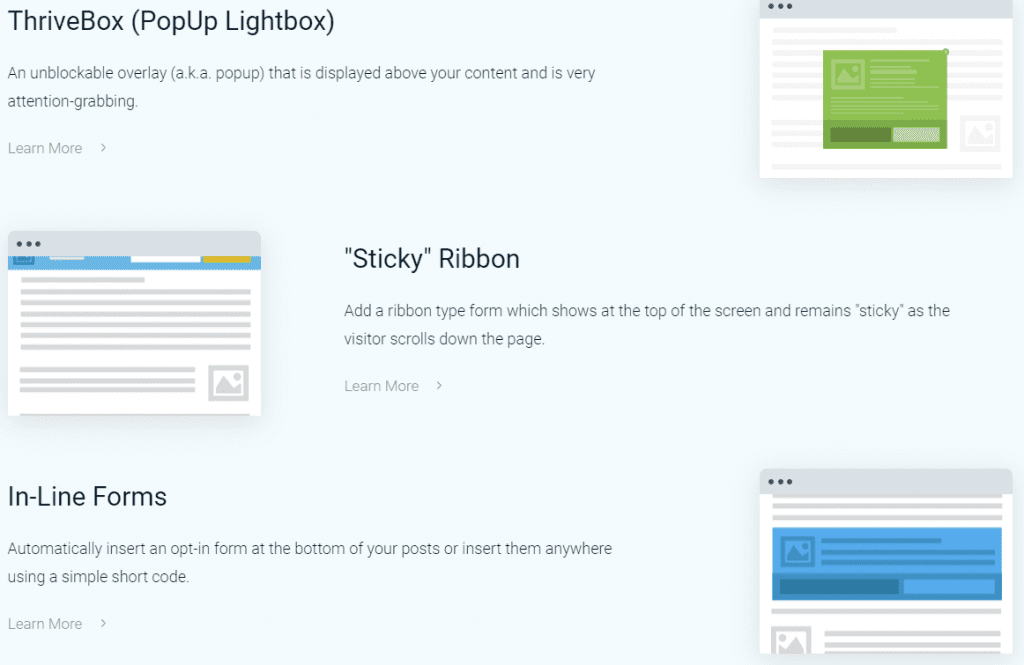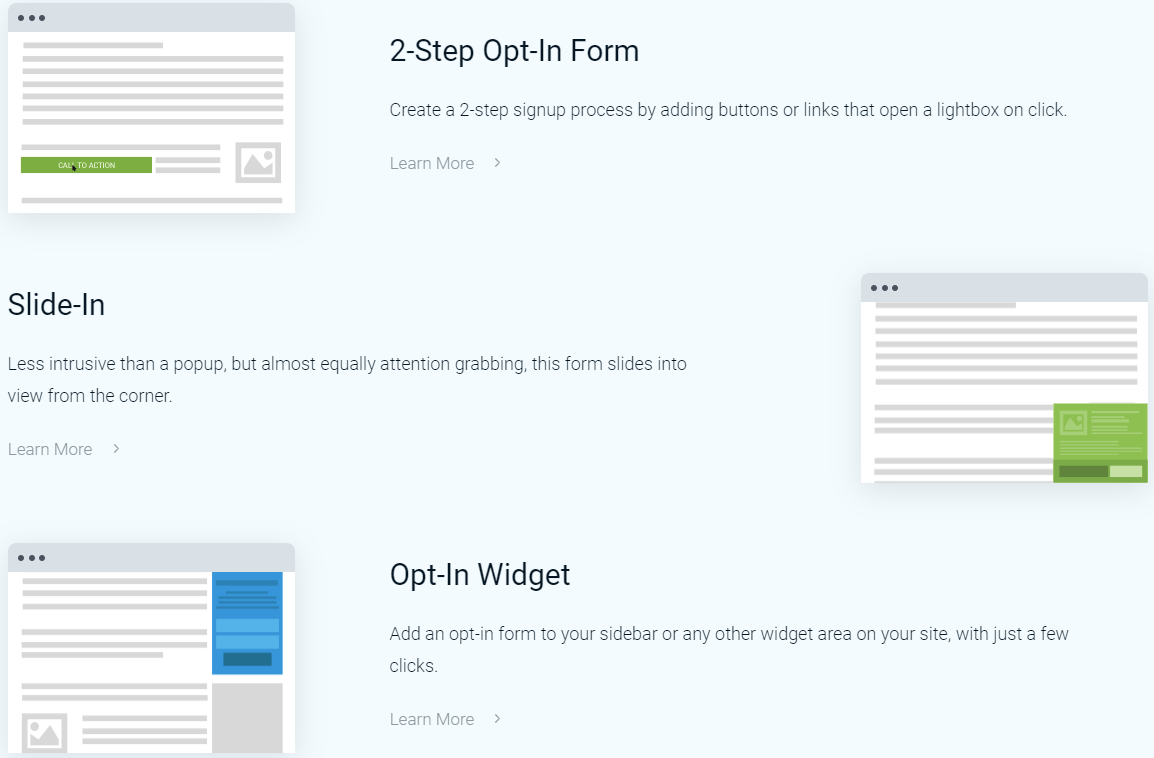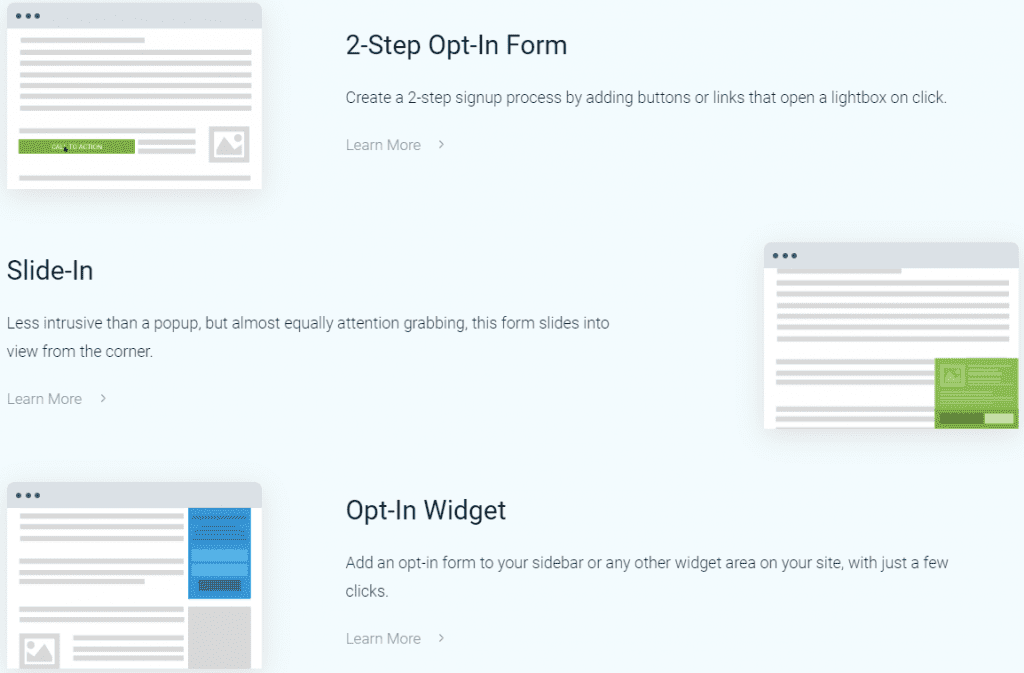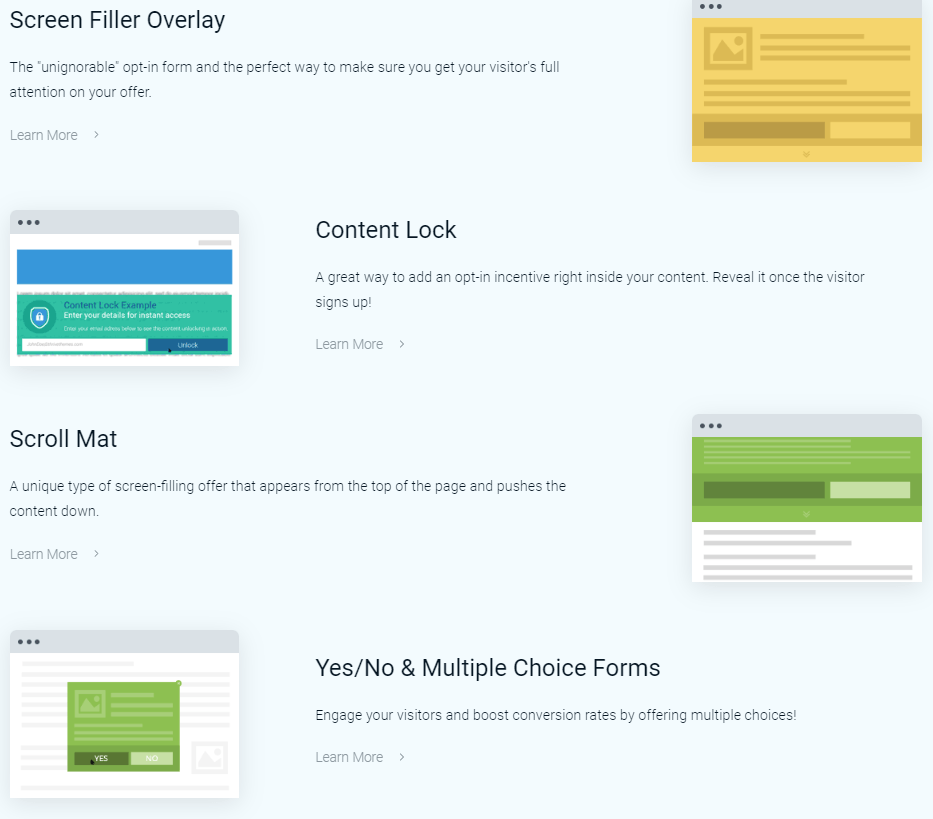 I love how Thrive Leads sells its features! No clicking required, they simply say: "here is what we have to offer—what do you think?"
I think I like it.
Besides a nice variety of forms, what else does Thrive Leads offer?
A/B Testing to Test the Efficacy of Your Website
Do you know what this means? It's OK if you've pretended to know what A/B testing means around peers but deep down, had no clue. We're all in this together, and really, it's not that complicated.
A/B testing, sometimes referred to as split testing, is comparing two versions of a web page to see which one performs better, or in other words, which site creates more conversions (subscribers, buyers) for your business.
Each "A" and "B" page has the same information, just arranged differently, and by tracking how visitors engage with the page, the data proves which version converts more.
Here is how Thrive Leads can help with your website's A/B testing, taken from its website: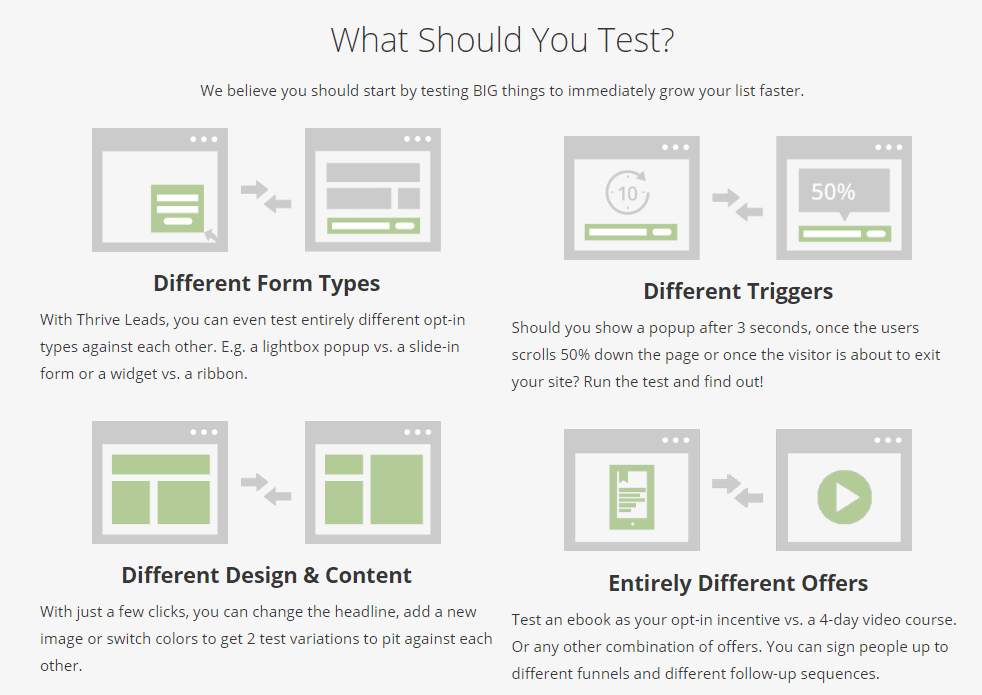 Again, Thrive Leads does a fantastic job outlining how their services set them out from their competitors by creating an infographic that easy to read and understand.
Whether it's a test on form types, the timing of pop-ups, headline or image change-up, or completely different pitches, Thrive Leads A/B testing will help you understand how your users are interacting with your website.
Other Thrive Leads Features

This feature cleans up your website, replaces regular opt-in forms with special offers and upgrades, and provides tailored content based on user profiles. If your visitor begins to leave, it offers an offer specifically designed for them increasing the chances of conversion.
Get the professional look you want for your forms without hiring a graphic designer to do it for you.
Thrive Lead's targeting feature allows you to show unique opt-in offers that are in line with the content your visitor is reading while on your site. Targeting allows your business to create segmented email lists based on the interests of your audience.
The last feature of Thrive Leads is arguably the most important: it's the analytics capability to show what you're doing is working (including integration with Google Analytics). This is what's included: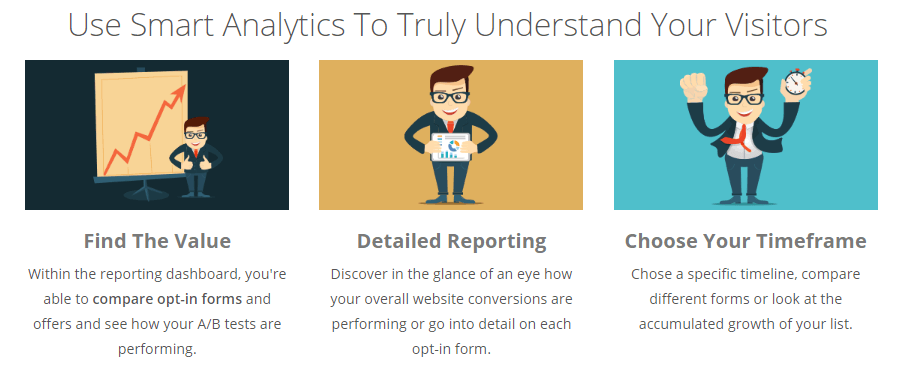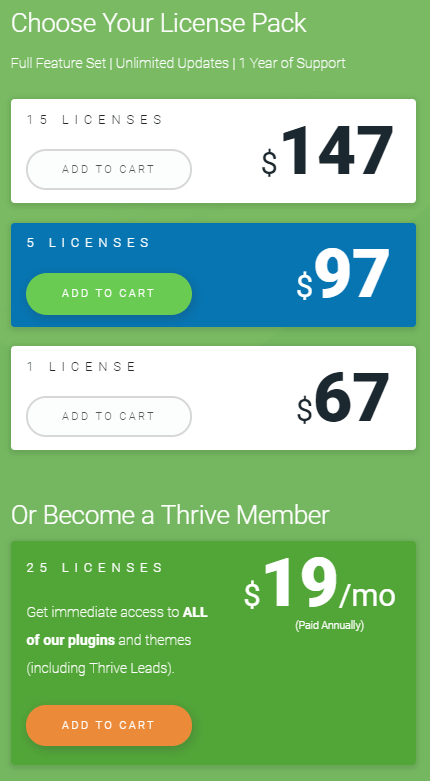 Clearly, it pays to become a Thrive Member because for just $19 a month you get access to all these Thrive Leads products: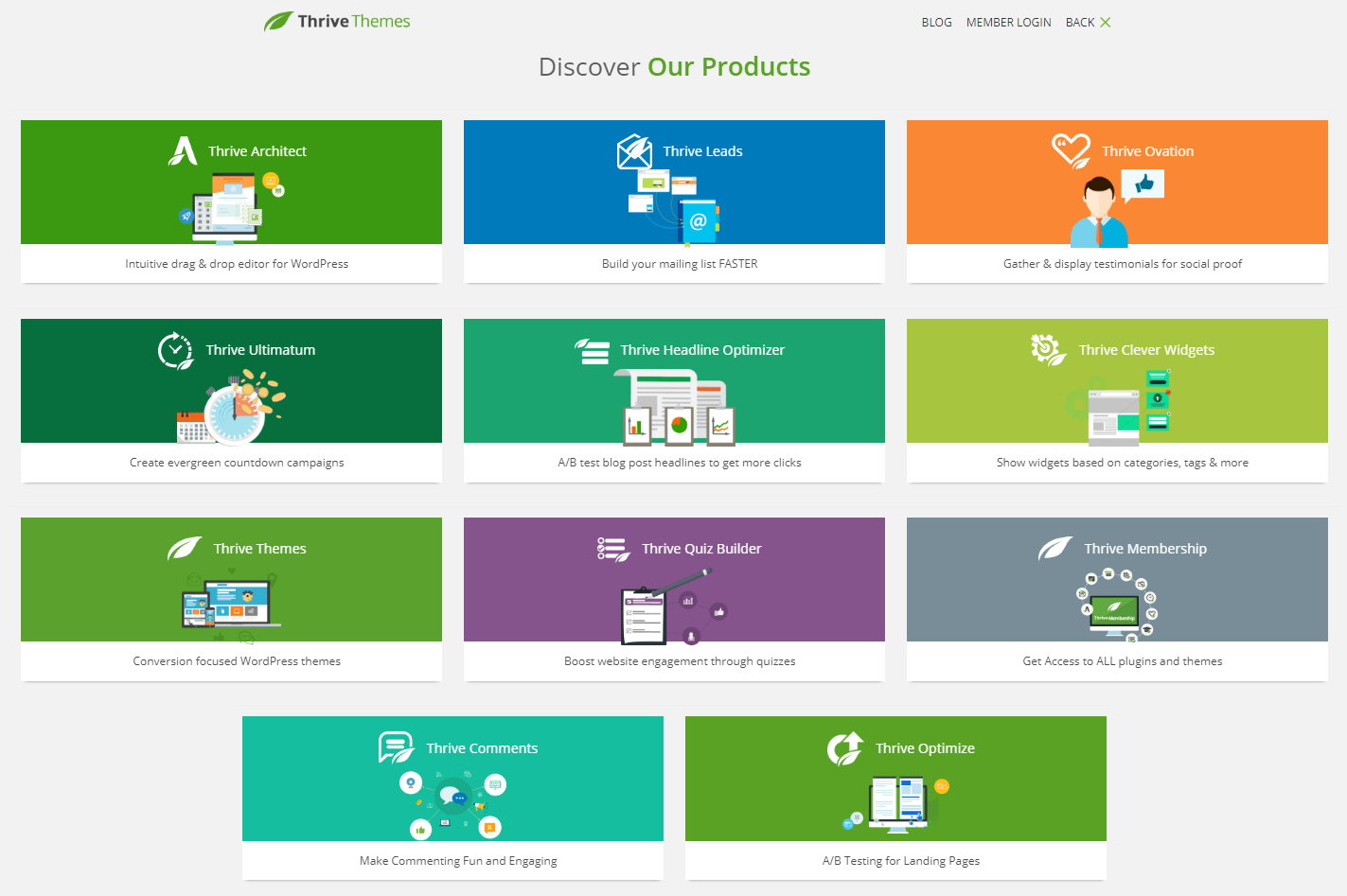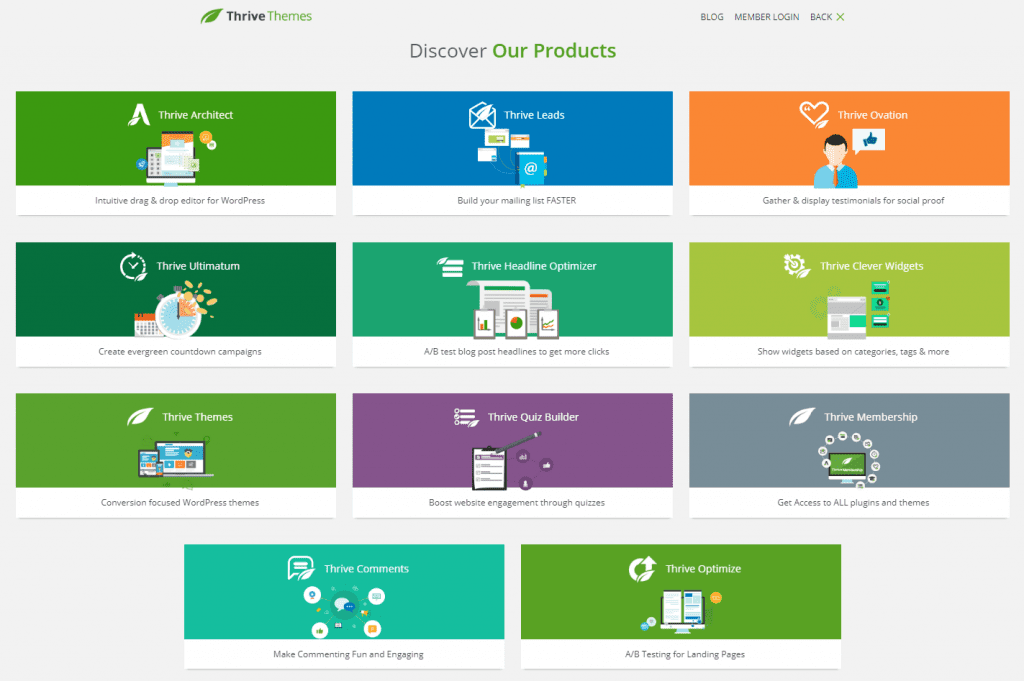 The marketing possibilities for your business are seemingly endless!
What the Tech Troops Says
Thrive Leads form builder gives you more flexibility than OptinMonster's drag-and-drop builder allowing users to move, add, remove, resize, and change all the forms. This creative control will enable you to produce more eye-catching forms unique to your business and brand.
Here is one of the better reviews I read on Thrive Leads when compared with OptinMonster:
"If you want to use this plugin for one website, you will have to pay $67 per year which is way cheaper than OptinMonster which costs $228 per year
Once you start using it, you can feel, Thrive Leads is created something beyond list building. The advanced targeting, A/B testing, actionable reports & testing makes them (sic) stand out of (the) crowd." –Mohan Raj

I Personally Prefer Thrive Leads
My personal preference is to go with Thrive Leads here. More functionality and much more cost effective, particularly if you may use on more than one website or store.
Try Thrive Leads First
We earn a commission if you click this link and make a purchase at no additional cost to you.
OptinMonster vs Thrive Leads: Who Wins?
As the reviewer above says, Thrive Leads is undeniably cheaper than paying for OptinMonster so if you're basing it solely on price rather than "bells and whistles," then Thrive Leads is best for you. Keep in mind that though that it will not have the added benefits of OptinMonster's account management features and success message customization. If you can live without added perks like those, you'll be pleased with Thrive Leads.
Which Optimization Software is Right for Your Business or Brand?
Here's the good news: there are a lot of excellent options available to gather and manage your website's data depending on what you do for a living.
What you need to ask yourself are these two questions:
Am I willing to commit the money, staff, and attention to this software for the next 12-months to give this software an honest-to-goodness chance to affect my bottom line?
Do I want to test the waters by dipping my toe in with a free version, or should I take a cannonball leap into the deep end with a more professional plan?
For those about to dip their toes: try Sumo first. It's free, it can give you a feel for how it will (or won't) work for your business, and it will take the pressure off your shoulders to school either yourself or your favorite IT expert on how to use it.
To my cannonball people ready to jump in: I would start with Thrive Leads first not only because it's cheaper, but the $19 a month membership will give you the opportunity to explore over 25 different marketing tools that can help elevate your marketing game. The website is filled with tutorials and infographics to help you learn how to best position yourself online, and it's an easy site to navigate.
Optin Monster is still a great option; but I would argue that for the small business looking for the "biggest bang for their buck," it might not be the best option. Just wait until you make your millions to give a shot; for now, there are cheaper optimization software solutions that can do the same thing.
Whichever lead generating optimization software option is best for you, I wish you the best of luck! I look forward to my invitation and can't wait to become a subscriber.

I Personally Prefer Thrive Leads
My personal preference is to go with Thrive Leads here. More functionality and much more cost effective, particularly if you may use on more than one website or store.
Try Thrive Leads First
We earn a commission if you click this link and make a purchase at no additional cost to you.
Frequently Asked Questions
Can I use Thrive Optimize to run tests on separate WordPress domains?
The Thrive Optimize email marketing tool, can only be used in one WordPress Website at a time, but Thrive Optimize can be added to multiple websites and build variations for the tests.
Will the Thrive Optimize plugin slow down my WordPress website?
Every plugin you add to your WordPress site converts into multiple lines of code, which can slow down the site, but with the right tools, it shouldn't be perceivable for your website visitors.
Can I add multiple slugs or use RegEx in the Display Rules on My OptiMonster Account?
With OptiMonster, you have the ability to target multiple pages and using RegEx in the Display Rules.
Other Optinmonster Competitors: Honarable Mentions
Although we didn't specifically compare these popup and optin lead generation tool options, I've had my eye on these types of lightbox popup options as well:
Optimonk
Ninja Popups
Icegram
Bloom
Further Reading