Last Updated on July 19, 2023 by Ewen Finser
If you are trying to decide between the Hubspot CMS or a WordPress setup, you are in the right place!
I've used both systems over the years, with 50+ brands on WordPress today (including many migrations for clients from Hubspot > WordPress).
As an experienced blog operator, I'm partial to WordPress as a site builder, but there are some specific situations where the Hubspot CMS makes a lot of sense for certain businesses and teams.
I'll dive into these nuances in this comparison and deliver a clear recommendation for when to go with one over the other. Let's dive in.
Introduction to Content Management Systems
A Content Management System (CMS) simplifies the process of creating, managing, and modifying content on a website without the need for specialized technical knowledge.
Essentially, a CMS provides the structure for website creators to manage their content effectively. The CMS you choose significantly influences your website's performance, functionality, and user-friendliness.
Getting to Know WordPress and HubSpot CMS
Before we venture into the comparative analysis, let's understand WordPress and HubSpot CMS individually.
What is WordPress CMS?
WordPress, launched in 2003, is a widely used open-source CMS. With an impressive share of approximately 43.3% of all websites on the internet, WordPress is the go-to CMS for many.
Originally designed as a blogging platform, WordPress has evolved into a versatile CMS, supporting eCommerce websites, online businesses, and content-rich blogs.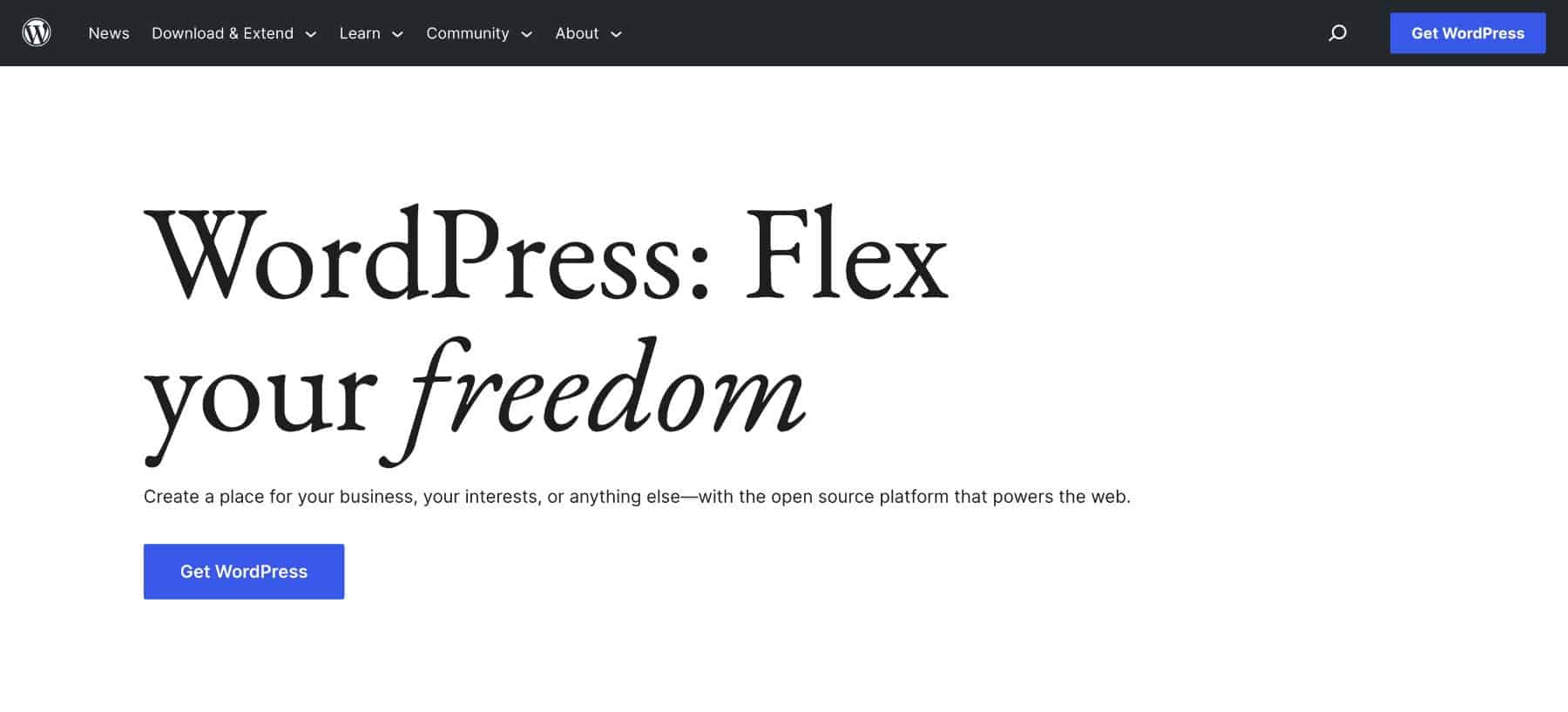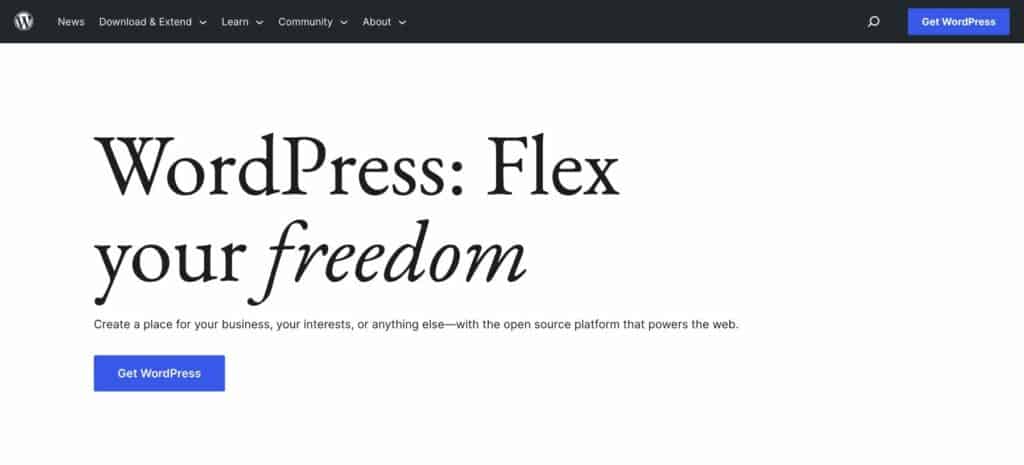 What is HubSpot CMS?
On the other hand, HubSpot CMS, released in 2006, is a part of HubSpot's all-in-one marketing software.
It's CMS is designed to provide marketers with powerful tools to create content-rich websites, integrated with their marketing, sales, and CRM tools.
HubSpot CMS is a cloud-based platform that offers a seamless experience to manage website content.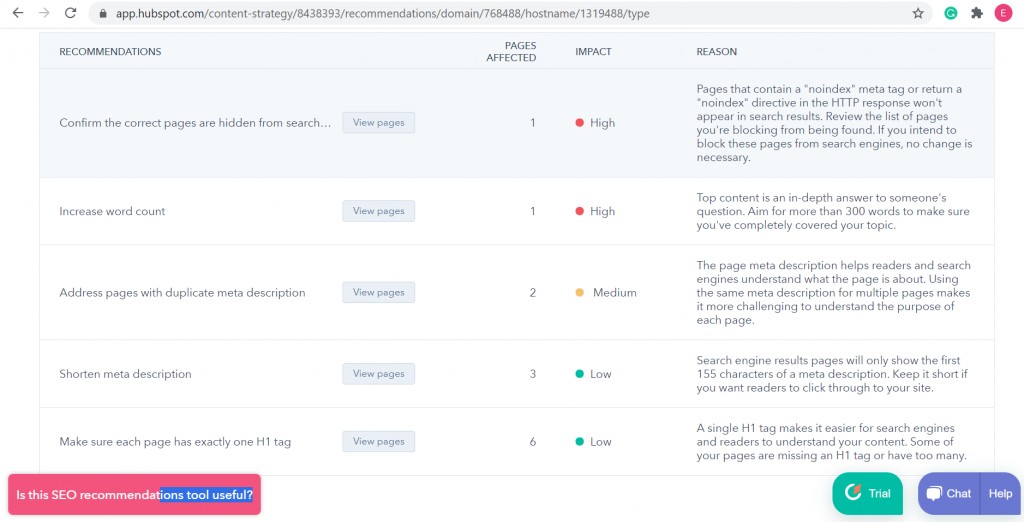 Now, let's delve into a detailed comparison of HubSpot CMS and WordPress, examining their key features, pros, and cons.
High Level Comparison of the WordPress CMS vs Hubspot CMS
I'll get into this more in detail further down, but here's my high level summary on the most salient differences:
| Feature | WordPress CMS | Hubspot CMS |
| --- | --- | --- |
| Ease of Use | WordPress is more user-friendly for beginners, with an intuitive interface and a vast range of plugins which enable users to add features without coding knowledge. | Hubspot CMS is designed with marketers in mind. It is easy to use but may require some technical knowledge to fully utilize its features. |
| Customizability | WordPress offers extensive customization options with thousands of themes and plugins available. It's a great choice for those who want to have complete control over their website's design and functionality. | Hubspot CMS offers less customization in comparison, but it provides a clean, professional design without the need for extensive coding knowledge. |
| SEO | WordPress, with the help of SEO plugins like Yoast, can be highly optimized for search engines. | Hubspot has built-in SEO tools that guide you through the process of optimizing your content, making it easier for those who aren't SEO experts. |
| Content Creation & Blogging | WordPress has a robust blogging platform that's easy to use, with options to schedule posts, add categories and tags, and more. | Hubspot includes a blogging platform that integrates with other tools on the platform such as the CRM and email marketing. |
| Analytics | WordPress requires third-party plugins like Google Analytics to track website data. | Hubspot CMS has built-in analytics that track website performance and user interaction, providing insights directly within the platform. |
| CRM Integration | WordPress doesn't have a native CRM but can be integrated with external CRMs using plugins. | Hubspot CMS seamlessly integrates with HubSpot's own powerful CRM, providing a unified platform for marketing, sales, and service. |
| Security | WordPress security is highly reliant on the user keeping all themes and plugins up to date. There are many security plugins available to help. | Hubspot CMS includes security measures such as SSL, and DDoS protection. It also maintains system security on behalf of the user. |
| Support | WordPress has a large online community for support, but no direct support. However, many third-party providers offer paid support. | Hubspot CMS provides 24/7 direct support to its users, in addition to a wide range of tutorials and resources. |
| Pricing | WordPress is open-source and free to use, though expenses can arise from hosting, premium themes, plugins, and security. | Hubspot CMS is a premium product with a monthly or annual subscription fee which includes hosting, security, and access to the Hubspot ecosystem. |
Ease of Use
WordPress Usability
WordPress is renowned for its simplicity and user-friendliness. However, its ease of use can vary depending on the theme you choose and your level of technical ability.
Despite this, WordPress's vast online community offers a wealth of tutorials and guides to assist beginners.
HubSpot CMS Usability
HubSpot CMS, being a fully integrated platform, offers a simpler, more streamlined user experience. It provides built-in marketing tools, eliminating the need for third-party plugins. Moreover, you don't need to have an in-depth knowledge of HubSpot Markup Language (HubL) to work with HubSpot CMS.
Website Hosting
WordPress Hosting
With WordPress, you'll need to find a third-party WordPress hosting provider, such as Bluehost or GoDaddy. WordPress is primarily a CMS, not a hosting platform.
HubSpot CMS Hosting
HubSpot CMS offers premium hosting features, including standard SSL certificates and global CDN. As a cloud-based platform, it provides secure, reliable hosting without the need for third-party services.
Extensibility
WordPress Extensibility
WordPress is renowned for its extensibility, with a staggering array of over 58,000 plugins in its marketplace. From SEO tools to eCommerce solutions, you can extend WordPress's functionality to meet your specific needs.
HubSpot CMS Extensibility
HubSpot CMS, being a proprietary software, is less flexible in terms of extensibility. Although HubSpot provides a range of built-in features, adding unique, custom functionalities may require the assistance of a HubSpot developer.
Access to Data
Both HubSpot CMS and WordPress allow users access to their website data, critical for data backups or website transfer.
WordPress Data Access
WordPress, being open-source, provides unrestricted access to website data.
HubSpot CMS Data Access
HubSpot, although not open-source, permits its users to export nearly all their data from their marketing, CRM, and CMS software.
Analytics
WordPress Analytics
WordPress doesn't come with a built-in analytics tool. However, analytics can be easily added through plugins like JetPack and Monster Analytics. You can also integrate HubSpot's analytics tracking into your WordPress website.
HubSpot CMS Analytics
HubSpot CMS, on the other hand, comes with robust built-in analytics, providing a one-stop solution for your website and analytics needs. This data also syncs easily with the entire Hubspot ecosystem (great for CRM integration, etc…).
Blogging Capability
WordPress Blogging
As a platform originally designed for blogging, WordPress excels in this domain. It allows you to write, format, edit, and schedule posts without any coding knowledge.
HubSpot CMS Blogging
HubSpot CMS offers an intuitive and feature-packed blogging platform. Users can write, format, edit, schedule posts, and easily add calls-to-action (CTAs) to every post.
SEO Functionality
WordPress SEO
WordPress users can utilize plugins like Yoast SEO for keyword optimization, Google snippet previews, XML sitemap generation, and general SEO tips.
HubSpot CMS SEO
HubSpot CMS provides built-in SEO tools, offering keyword research, strategic graphs for content organization, and on-page SEO tips.
Themes
WordPress Themes
WordPress supports many free themes. For a more customized look and feel, users can have professional themes developed.
These are some of the more popular WordPress themes I'd recommend considering if you go the WordPress route:
Divi: A highly customizable, user-friendly theme with drag-and-drop builder. It allows you to design your website in real-time and offers a variety of pre-made templates.
Astra: A lightweight, SEO-friendly theme that loads quickly. It's compatible with most page builders and offers a range of templates for various business types.
OceanWP: A versatile theme that integrates with WooCommerce, making it a perfect choice for e-commerce businesses. It's mobile-friendly and highly customizable.
Avada: Known for its flexibility and customization options, Avada is ideal for both beginners and professionals. It comes with a built-in drag-and-drop page builder and numerous demos.
Enfold: A clean, super flexible and fully responsive WordPress Theme, best suited for business websites, shop websites, and users who want to showcase their work on a neat portfolio site.
BeTheme: It's a multipurpose theme offering more than 450 pre-built websites and an intuitive layout builder. It's ideal for users who prefer pre-built websites.
Sydney: A powerful business theme that provides a fast way for companies or freelancers to create an awesome online presence. It brings plenty of customization possibilities.
Flatsome: A popular theme for WooCommerce shops with excellent design and extensive functionality. It offers a live page builder and large elements library.
GeneratePress: A fast, lightweight, and responsive theme. It's highly customizable, SEO-friendly, and compatible with all major page builders.
HubSpot CMS Themes
HubSpot CMS provides an array of free and paid themes in its marketplace. Users can have custom themes developed with the help of skilled designers or agencies.
These are some of the core base themes offered by Hubspot:
Clean Blog: A simple and elegant blog theme that is perfect for personal or company blogs. It offers a clean, responsive design that ensures your site looks great on all devices.
Landing Page Builder: This theme is designed specifically to create high-converting landing pages. It offers a wide array of customization options and built-in SEO features to help your landing pages perform exceptionally.
Hub Theme: A versatile theme that is suitable for a wide variety of websites. It comes with multiple templates for pages, blogs, and landing pages, and offers a sleek, modern design.
EventPro: Perfect for event-based websites, this theme offers features specifically designed for showcasing events, including an event schedule, speaker profiles, and registration forms.
SaaS Template: Ideal for software-as-a-service (SaaS) companies, this theme offers a professional, tech-forward design. It includes features like product overview sections, pricing tables, and customer testimonials.
Ecommerce Theme: Designed for online stores, this theme includes templates for product pages, shopping carts, and checkout pages. It integrates seamlessly with the Hubspot CRM to track customer interactions.
Real Estate Theme: This theme provides specialized features for real estate companies, including property listings, agent profiles, and contact forms.
Startup Theme: A theme designed specifically for startups, it offers a clean, modern design and includes sections for showcasing your product, team, and customer testimonials.
Education Theme: Ideal for educational institutions, it includes features like course listings, faculty profiles, and an application form.
Nonprofit Theme: Designed for nonprofit organizations, this theme includes features like donation forms, event listings, and volunteer sign-up forms.
Security Features
WordPress Security
WordPress security depends on the third-party hosting provider. It's crucial to keep all themes and plugins updated to maintain security.
HubSpot CMS Security
HubSpot CMS is highly secure with constant monitoring and regular updates. It includes built-in security features like SSL Certification, global CDN, and web application firewall (WAF).
Support & Training
WordPress Support
WordPress has a vast community providing support through forums, mostly via the open source network. They offer documentation for training.
For most problems I've encountered with WordPress, someone else has generally experienced it before and posted about it.
HubSpot CMS Security
HubSpot offers 24/7 dedicated customer support via multiple channels. They also emphasize training with in-person training, webinars, documentation, videos, and tutorials.
WordPress Frameworks: A Happy Compromise
If one of the knocks on WordPress is that – while it's extensible – it's fairly overwhelming to start with. It works out of the box, but getting your design and functionality just right can be frustrating.
Over the years a variety of really powerful "layers" of themes and WordPress frameworks have evolved to remove as much of this early friction as possible.
Many of these tools borrow from the "drag and drop" website builders like Wix and Squarespace, but get the same flexibility of WordPress (if you need it).
Here's a few worth considering:
Here's some additional comparisons and reviews our editorial team has produced in this ecoystem:
HubSpot CMS vs WordPress — Which One To Choose?
While both HubSpot CMS and WordPress are powerful platforms, your choice depends on your specific needs and business model.
WordPress is an excellent choice for those seeking flexibility and cost-effectiveness, whereas HubSpot CMS is ideal for businesses seeking a robust, all-in-one marketing solution.
My Bottom Line: These are VERY different platforms. IF you already use Hubspot products and blogging isn't your primary growth channel, Hubspot will do fine. For everyone else with a "content first" business, WordPress is the better content marketing solution. The only other caveat is that Hubspot has less extensibility and customization, so it's less overwhelming to use if you really don't have the time to learn WordPress.
Other WordPress Alternatives
Since WordPress is the main heavyweight here (and personally what many of our sites are built on – including this one), our editorial team has compared a variety of other CMS platforms directly.