Last Updated on April 22, 2023 by Ewen Finser
You're ready to grow your brand and business online with a website, but you don't have any technical skills.
What do you do?
Well, you look at Wix vs Weebly, of course.
These two website builders have weathered the test of time and have made it easy for anyone to create a website. Not just any website either because you can build a nice-looking website with these builders, and you don't have to spend weeks waiting or break the bank by spending thousands of dollars.
I'll take you through the pros and cons of both Wix vs Weebly, show you the most popular features and give you some hints at who should use which platform. Continue reading this article to get help with your choice of Wix vs Weebly.
TL;DR: If you are looking to customize everything about your site (drag and drop changes – click anywhere), go with Wix here. Otherwise, if you'd rather not be clicking and editing and just want a functional, easy to maintain website, go with Weebly here.
Main Differences Between Wix vs Weebly
The Main Differences Between Wix vs Weebly Are:
Wix allows you to drag elements around anywhere you want them, whereas Weebly has a structured editor that only lets you put things in certain places
Wix is good for people that know their way around website design to some extent, whereas Weebly is easy for even the most novice person
Wix has more options for more customization, whereas Weebly keeps things simple
Wix allows you to choose how your website looks on a smartphone vs desktop, whereas Weebly fixes this itself and doesn't allow users to do mobile-specific changes
These two are well-known website builders and do a great job for many businesses, but I will break down key differences to see what the best fit for you is.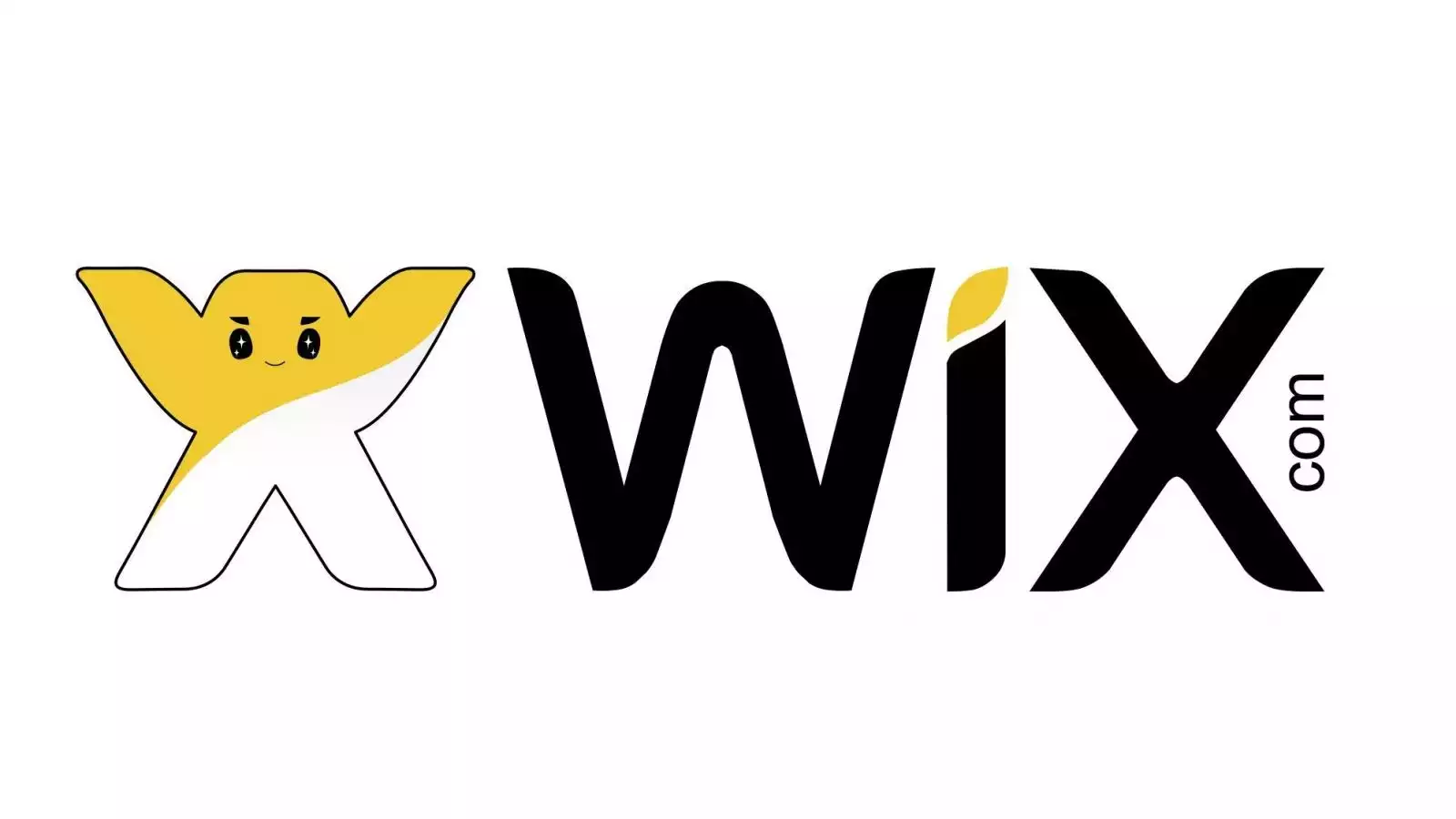 I Would Start with Wix
Wix is incredibly easy to get started with. You can launch with an elegant design and they have functionality (and plans) for every business model. Start with Wix. You can always graduate to something more advanced, later.
View Wix Plans
We earn a commission if you click this link and make a purchase at no additional cost to you.
What is Wix?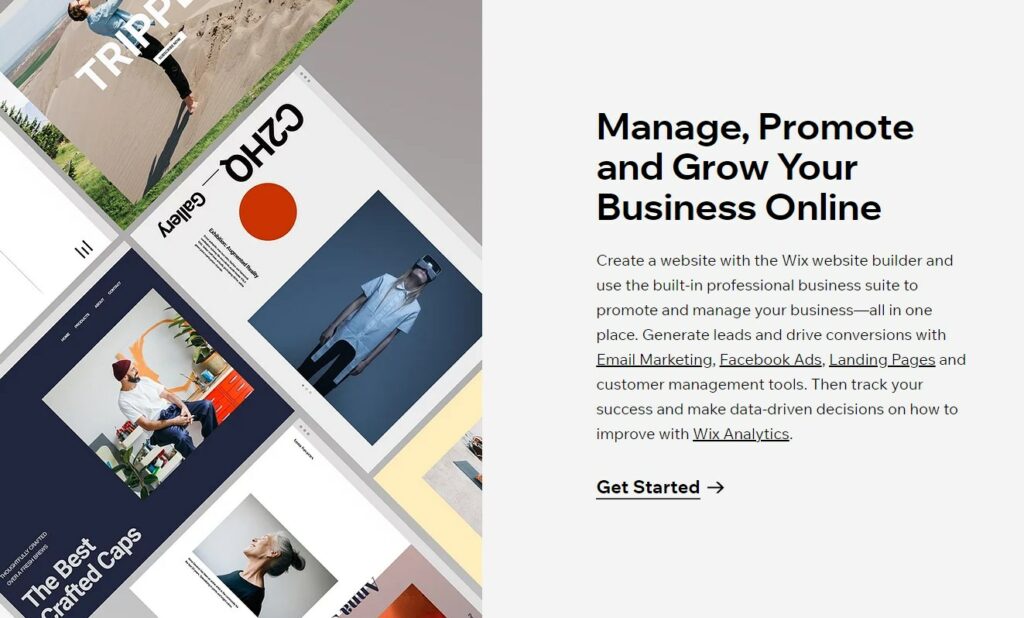 Wix came into being in 2006, created by Israeli developers Avishai Abrahami, Nadav Abrahami, and Giora Kaplan. It only took a few years, and Wix celebrated over 3 million customers worldwide.
The company worked to be on the cutting edge and was one of the first to get on board with social commerce when they built their Facebook store module. Wix now has over 200 million customers enjoying their services and helps businesses create a website that grabs attention and gets results.
When users use a Wix theme and edit in the Wix editor, it is a simple experience, providing a powerful result. Users with some skills in web design can create an impressive website with this website editor.
Wix believes that anything is possible with the right website builder. Their commitment to continued growth and development makes them a popular choice for people that want to keep their website fresh and up-to-date.
Wix Advantages
Good site speed
Plenty of templates from which to choose
Drag-and-drop interface that makes it easy to work with
Wix Disadvantages
Unable to interchange templates
Wix branding on the free version
What is Weebly?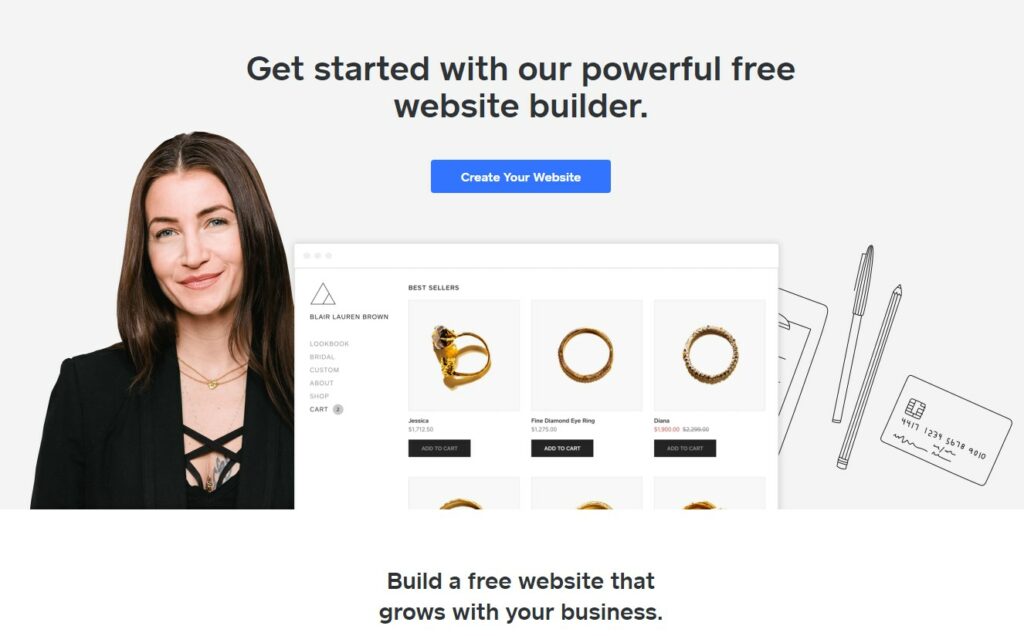 Weebly launched in 2007, which is around the same year that Wix launched—2006. The founders, David Rusenko, Chris Fanini, and Dan Veltri, went to Penn State University and started the platform because they had to have an online portfolio.
They've come a long way since using Weebly for their own needs and now have 30 million websites that use Weebly. Their goal is to make sure everyone is able to start their Weebly website without having to be a website developer or an SEO wiz.
Their platform makes it hard to make a mistake. Since they don't let people run wild and put elements wherever they want, it's difficult for people to mess up and create a disaster website.
Weebly Advantages
Easy customization
Integration with other apps & add-ons
Affordable paid plans
Completely free to use basic plan
No walled garden apps & functionality
Easy to manage and maintain
Weebly Disadvantages
Sometimes it is glitchy
The layout is a little cluttered
Less customizable than Wix
Is Wix or Weebly Easier to Use?
Whenever you are new to a website builder, it might not come easily per se. However, some platforms are easier to learn and use than others, so let's look at building a Weebly website vs building a Wix website.
The first big difference between the Wix website builder and the Weebly website builder is that Wix gives you unstructured reign over the editing process. You can drag and drop anywhere on the page, but Weebly has certain spots it allows you to put things. The predetermined structure of Weebly is put there to help novices keep from making major design mistakes, and this does make Weebly a little easier to use than Wix in this aspect.
Weebly and Wix both feature an app store where you can download apps on the app market to enhance the site builder. Keep in mind that not all of the apps are free. You have to buy some of the premium apps if you want to use their function on your website build.
It's easy to find a theme you like on Wix since they have over 500, but not all of them look as good as Weebly's limited selection.
Overall, Weebly is easier to use than Wix. However, if you want more control over the design process, you'll definitely like Wix better.
Wix vs Weebly: Which Website Builder Makes the Most Professional Website
Since both website builders offer great templates, they both can help you build a professional business website. You might see a theme that you like better on one platform or the other that could seal the deal.
Either choice is good when you want to build a professional website, so look at the other factors to make your decision.
Where to Hire Weebly Developers?
Since Wix is a closed-end system, they pride themselves on the DIY drag and drop model. But Weebly is a bit less customizable for the average user (on purpose). If you just use the default settings, you may end up with a fairly generic looking website.
Hiring a Weebly developer can be a great option to spend some money up front, but safe over time with the lower cost Weebly subscription plans.
So where can you find Weebly developers?
Upwork: First, check out this page on Upwork for a list of the top Weebly developers on their platform. Upwork is the largest freelance marketplace online and you can find someone for almost any project.
Toptal: If you don't have time to sift through a bunch of under-qualified applicants Upwork (to find the good ones), I've found the vetted network of Toptal developers here to have a high project success rate. A bit more expensive, but worth it if you don't want to waste any time.
Fiverr: On the other hand, if you want to go the budget route, check out these Weebly dev finds on Fiverr here. While many of these developers can do full Weebly designs, they are also great for specific fixes or clean up work at a low rate.
Weebly Agency: Agencies can be hit or miss, but there are some quality Weebly agencies worth considering here..
Pricing for Wix vs Weebly
If you're bootstrapping your business, you want to find the least expensive way to build your website. Building it on your own is definitely less expensive than hiring a developer and designer, but is Wix or Weebly the better deal?

All of the above pricing is for people that pay annually. It costs a little more if you want to pay month-to-month.

Other Popular Website Builders
If the features and functions of Weebly or Wix don't look like what you need, there are many other website builders available that can do the job. I've put some of my other favorites below, so you can compare those as well to make sure you get the best for your needs.
Squarespace – This website builder is fun to use and very trendy. Many people enjoy it just because of its great user experience. It also makes an amazing-looking website.
Duda – If you're a designer or design agency, you might have heard of Duda. It's not very mainstream because it focuses on this market, but it's a strong option for those of you that want a customizable experience.
GoDaddy – This website builder doesn't give you too much, but you can piece your site together pretty quickly. If you want quick and easy, then this is the one for you.
WordPress Themes – Definitely not for the feint of heart, but WordPress offers almost endless customization, hundreds of thousands of excellent third-party apps, and no walled gardens around features and functionality (it's an open-source code). If the tech is challenge, there are a variety WordPress page builders to choose from. Here's some our team has compared:
FAQs
Question: Should I hire a web designer?
Answer: If you have the budget to hire a web designer, it might make sense. Many people don't have the cash on hand, and that's where website builders can save the day.
Question: Does my offline business need a website?
Answer: Everyone expects your business to have a website—even if you don't have an online store.
Question: Is using a Weebly or Wix template professional?
Answer: Wix and Weebly templates look professional and can help you get your website up quickly.
Question: Is Wix or Weebly Best for SEO?
Answer: Neither platform outperforms the other as an SEO tool. If you know how to do on-page SEO, you'll do fine with either.
Should You Use Wix or Weebly to Build Your Website – Final Verdict
When you build a website on a specific platform, you're kind of stuck there. If you want to go to another platform, you have to start all over again. This is why making your decision between Wix vs Weebly might seem a little daunting.
In my opinion, my goal with my website is that people are able to read my content easily and navigate through my website without any problems. Yes, I want it to look good, but that comes second to navigation and readability.
Weebly makes it really simple to give users a good experience – and it looks nice. If you see customized parts you have to have, Wix might be a good choice.
Weebly is the winner in my book, though, if you just want something simple to get started. I'm all about keeping things simple, so I can get things done, and Weebly allows you to do that.
Bottom Line Summary: If you are looking to customize everything about your site (drag and drop changes – click anywhere), go with Wix here. Otherwise, if you'd rather not be clicking and editing and just want a functional, easy to maintain website, go with Weebly here.
Check out one of our other articles on website builders before you go (below).
How Does Wix and Weebly Compare to Other Website Building Tools?
If you aren't completely convinced that Wix or Weebly is right for your business, see the following articles on Wix and Weebly vs the competition.