Last Updated on May 2, 2023 by Ewen Finser
Figuring out hosting for your website may be one of the most frustrating things to do if you're a newbie.
Looking at Hostgator vs Wix can help you see some of the ways one might be able to help you where the other one is lacking.
Both Hostgator vs Wix have good reputations, but Wix is great for people that are just starting. Hostgator gives a lot more options, and it can become complicated.
No matter where you are in your search, I'm going to guide you through your decision. Continue reading as I go through details about both Wix and Hostgator so you can make an informed decision about your hosting.
Bottom Line Up Front Summary: If you are comfortable building your own site with a CMS (like WordPress, Webflow, Drupal, etc..), then the more affordable option is to self-host on Hostgator. If the technical aspect is the biggest challenge, going with Wix here will ultimately save so much hassle & likely produce a better functioning website (with more professional designs).
Main Differences Between Hostgator vs Wix
The main differences between Hostgator vs Wix are:
Hostgator provides multiple host options, whereas Wix has a single hosting option for your website.

Hostgator offers its own intelligent website builder—but you don't have to use it, whereas Wix only hosts websites made with its builder.

Hostgator's first plan is a paid plan, whereas Wix offers a free plan as long as you keep branding on

Hostgator is built for beginners and seasoned website owners, whereas Wix focuses on marketing to novices.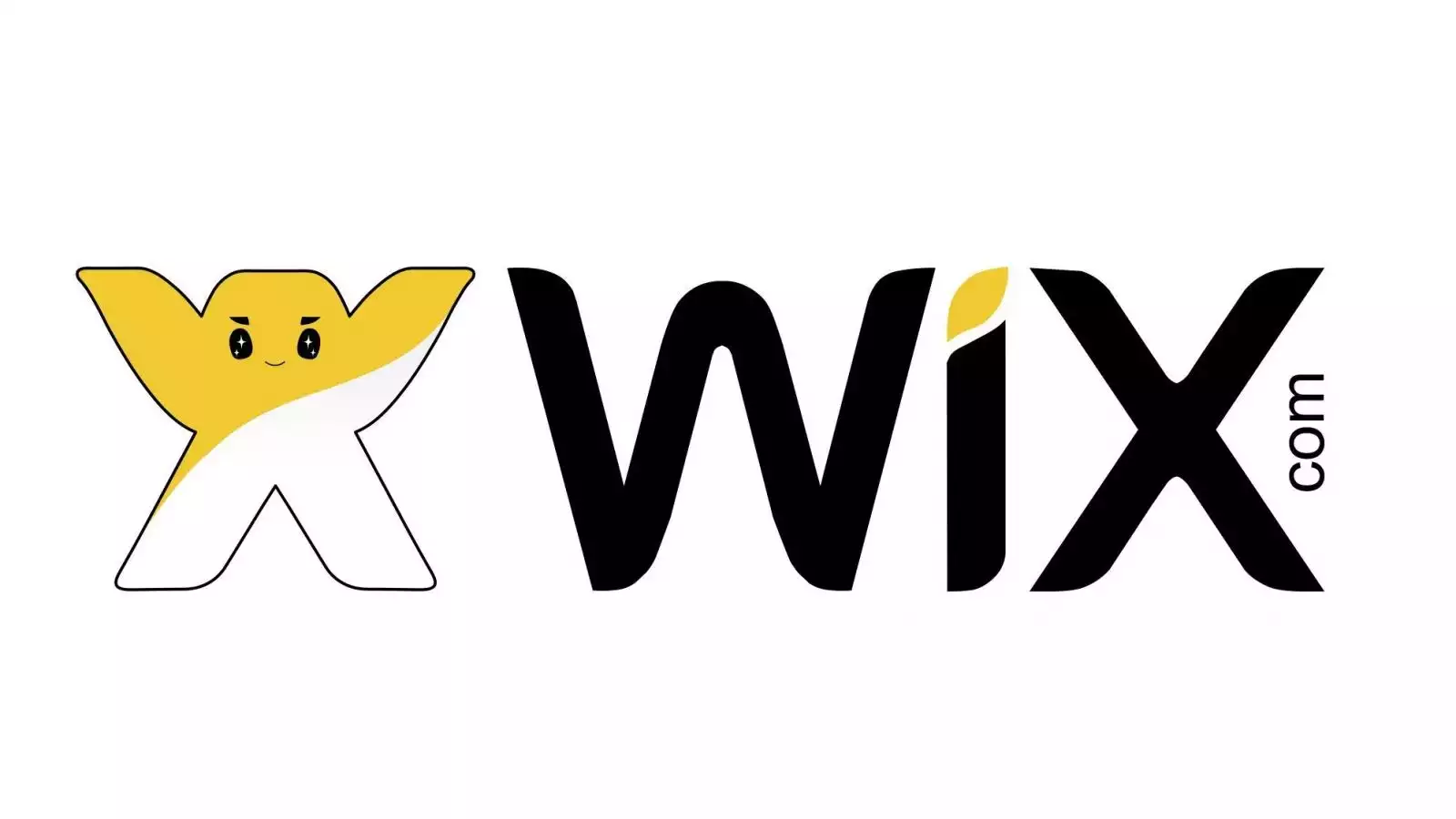 I Would Start with Wix
Wix is incredibly easy to get started with. You can launch with an elegant design and they have functionality (and plans) for every business model. Start with Wix. You can always graduate to something more advanced, later.
View Wix Plans
We earn a commission if you click this link and make a purchase at no additional cost to you.
Now you have more information on Hostgator vs Wix and may already have an idea whether you want to buy Hostgator or buy Wix. Don't make a decision too fast because the following information might make you want to change your mind.
Hostgator Overview
Hostgator started out in 2002, but it wasn't until 2011 that I used them. I was totally green and had no idea how to use the service, but their customer support was pretty quick and helped me out. They walked me through how to set up my DNS, put my WordPress website up, and quite a few other technical things that made me want to go mad.
Hostgator web hosting had low-priced plans for people like me that were just starting to put their toe in the waters of websites. Between the low price and the great customer service, I was very happy with their hosting.
Other budget hosts around offer hosting at lower pricing than Hostgator, but many of them require users to commit to at least a year to get a reasonable price.
You can add features when you use Hostgator web hosting, making it easy for you to customize your experience. The control panel is easy to use, and I would recommend this hosting for people that want a reliable hosting company.
Keep in mind that customer service quality can vary since they may not have the same people on board when I was with them. I changed my hosting because I signed up for a service and got free hosting, and back then, those few bucks really mattered.
Hostgator Pros
Fair pricing

Root access

Flexibility

Customer support

Shared hosting

VPS hosting

Dedicated server hosting
Hostgator Cons
Annoying PIN verification requirement

Owned by a huge hosting conglomerate that tends invest lest in development
Wix Overview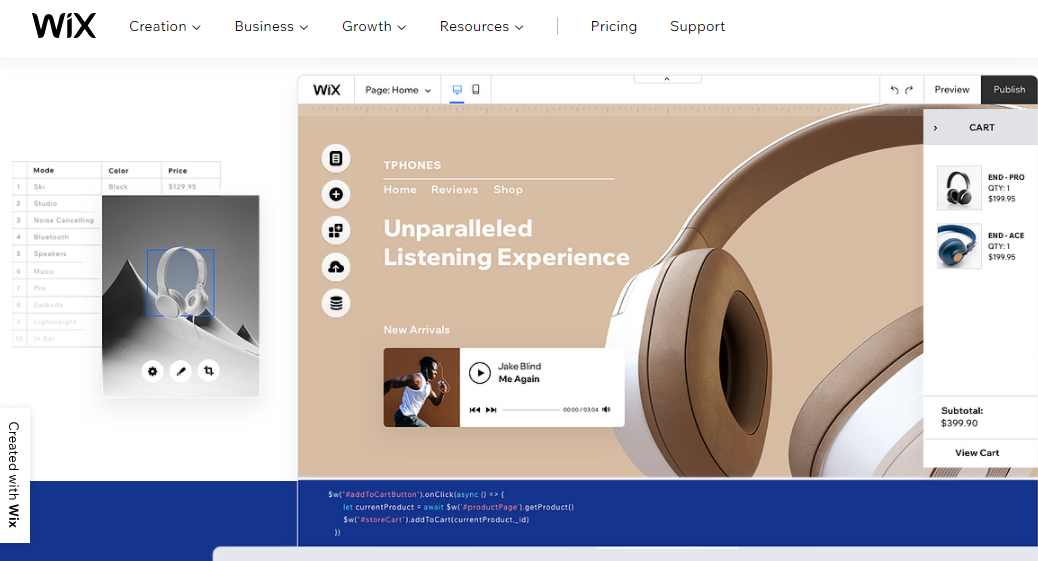 Wix is a website builder. That's what they do. They aren't a hosting company and won't host websites that aren't built with their website builder. That's the main difference between Wix vs Hostgator.
I don't really like the thought of my site being held hostage on a website builder's hosting. Some people might not mind and be fine with having their website on a certain platform, but I like using the WordPress.org CMS, and you can't do that if you built your website with the Wix website builder.
However, if you don't want to bother with WordPress installation and want something super simple and quick, then Wix might be the perfect option. This website builder is browser-based and operates with WYSIWYG, which stands for What You See Is What You Get. If you're not a designer, then this can be very helpful.
You don't have to take a long time to learn the platform. In fact, you might be pretty surprised at how quickly you're able to get your website up and going with this site builder. The thousands of templates Wix offers are beautiful, and since they are neatly categorized, it won't take you forever to find them.
Wix is great for website building but remember; it is not a hosting service unless you use their Wix website builder.
Wix Pros
Fast site speed

Plenty of templates

Good customer support

Pricing
Wix Cons
Wix branding is required on free hosting.
Wix vs Hostgator: Which Platform Is Easiest to Use?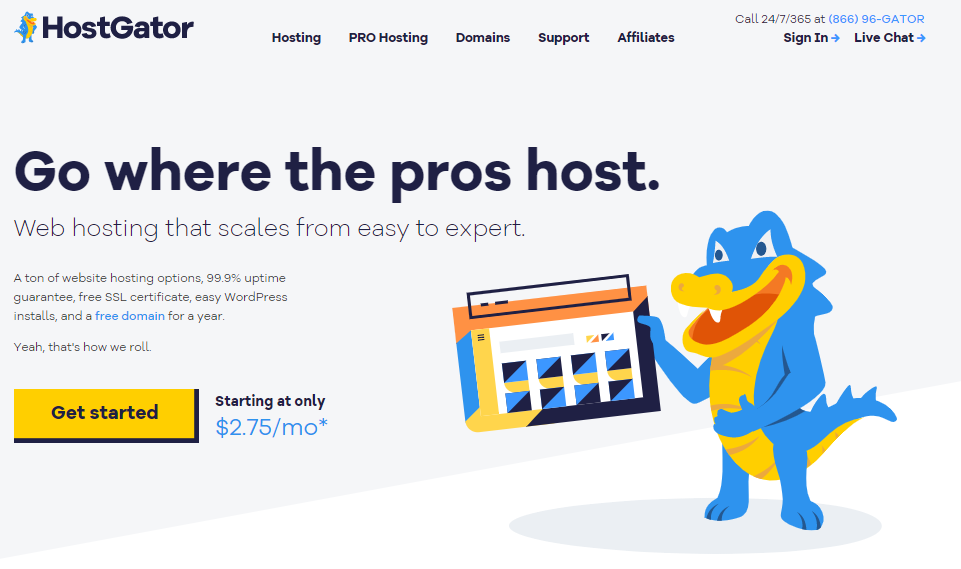 When it comes to ease of use, Wix is hands down the easiest with which to build a website. It doesn't take long to figure out the user interface and functions of the website builder. The templates are really amazing, though, and since many other easy website builders don't have templates that look as professional as these.
Both Wix vs Hostgator have good uptime, so you don't have to worry about that. Uptime is the amount of time your website is up, and if your website is down a lot, it doesn't matter how simple it is to get it online. Thankfully, neither platform has problems staying online.
Is Wix or Hostgator Better at Landing Pages?
Neither platform specializes in landing pages, so you can create as good of a landing page as you know how to.
There are a lot of elements to landing pages that are different than a normal website. If you want to build a landing page, you might look elsewhere.
Pricing for Hostgator vs Wix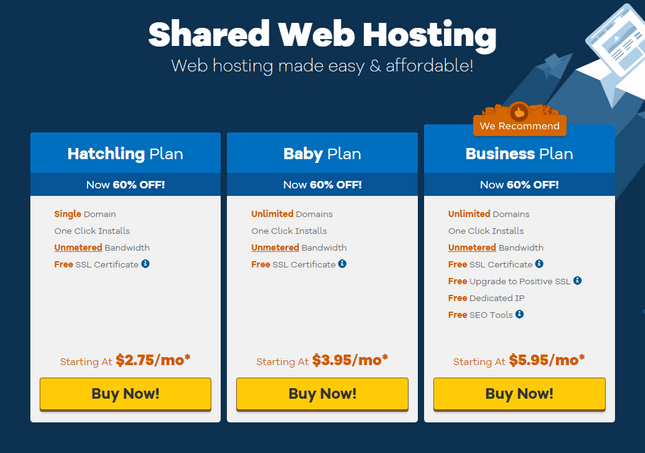 Both Hostgator vs Wix have good pricing plans available for beginner-level webmasters. However, Hostgator web hosting can go pretty high since they have dedicated hosting available to their users.
Express Start gives you access to the website builder, a free domain, a free SSL certificate, three email campaigns per month, and a three-product online store for $3.84 per month.
Express Site gives you access to all of the things in Express Start but more email campaigns, more products for your wix store (if you have one), appointment booking, and priority support for $5.99 per month.
Express Store gives you access to all the things in Express start but gives you more email campaigns, unlimited products on your site (ecommerce features), and no transaction fees for $9.22 per month.
Keep in mind the prices vary due to the promotions they offer new customers. After your promotional period, you'll likely pay more.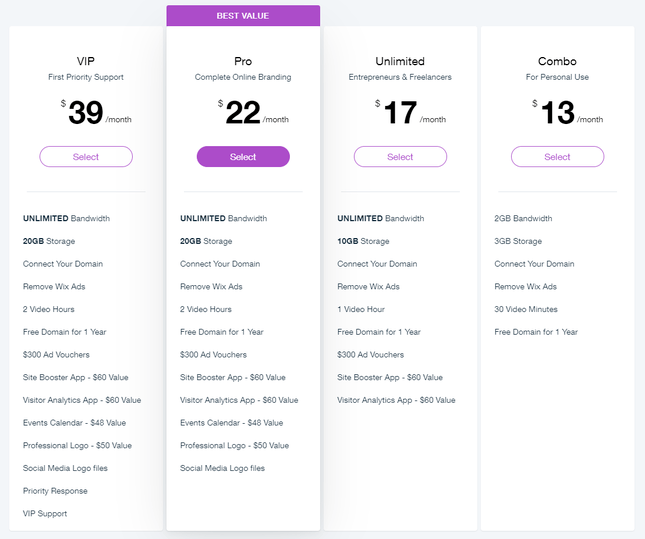 Does Hostgator or Wix Work Better for Small Businesses?
For small businesses just starting, Wix might be the best plan for you. It's less hassle, inexpensive, and allows you to get online without a lot of technical know-how.
Hostgator Website Builder Review: Is it Any Good?
Hostgator has recently starting pushing their in-house website builder. This is why many users consider Hostgator as an alternative to Wix.
My TL;DR with the the Hostgator site builder is that while it's super fast to spin up a basic website, it quickly shows it's weaknesses compared to Wix (or most other platforms) when it comes to customizations.
This might not be apparent up front, but it's something that hurts later when you have to migrate a non-mainstream tech (like the Hostgator platform) to another popular platform
Hostgator Website Builder Advantages
Super easy to use and get a basic site up
Not very expensive, especially if paired with one of Hostgators hosting deals (free to use on all Shared Hosting plans, for example)
Hostgator Website Builder Disadvantages
Limited design options
Very little ability to customize or add features
No built in email marketing
No significant apps ecosystem or addons (unlike Wix, others)
Very limited customer support or technical support on the site builder functionality itself
Other Popular Website Builder Options
Squarespace is a very trendy website builder that does have some pretty cool templates. Their pricing isn't bad either.
Weebly is one of the easiest website builders you'll come across online. There isn't a lot of customization, though, which can be pretty annoying if you want to make your website a certain way.
GoDaddy has a no-frills website builder you can access to build your website. If you want to keep everything in one place, it's easy to register your domain, use their hosting and use their website builder.
Final Verdict: Is Hostgator or Wix Your Best Option?
Both companies have a long track record to back up their reliability. Every host has its problems they have to work through to achieve so many years in business, so there are likely some people that don't sing their praises.
Hostgator has a lot more options for people that plan on having a huge website that requires a lot of storage space and specialized help from technical teams. Wix can handle a lot too, but they don't offer different hosting packages.
I like the flexibility of Hostgator, and it can be easy for beginners too. That is my recommendation, but Wix is also solid for people that want to take simple all the way. If you aren't sure you can navigate through even simple technical issues, then definitely go with Wix.
Bottom Line Summary: If you are comfortable building your own site with a CMS (like WordPress, Webflow, Drupal, etc..), then the more affordable option is to self-host on Hostgator. However, if the technical aspect is the biggest challenge, going with Wix here will ultimately save so much hassle & likely produce a better functioning website (with more professional designs).
Don't forget to read some of our other articles on website builders like Webflow vs Wix and Best Hostgator Alternatives.
Other Hosting Options & Site Builders Examined
If you still aren't quite decided, our editorial team has compared Wix and Hostgator to a variety of peers on the market below.