Last Updated on July 19, 2023 by Ewen Finser
If you're using Shopify, you might find the service in itself to be excellent. It's a fantastic way to set up your online store easily and quickly. That being said, you might want to enhance your Shopify store with things that are not proposed by the initial package. If you're a drop shipper, or if you're creating your clothes yourself to sell, or if you need a physical warehouse, for example.
Luckily, countless apps will come and make your life easier. Those usually integrate well with the native Shopify dashboard and will let you do so much more.
In today's article, we are going to go over the best Shopify apps for sellers so that you know exactly which app to use to niche down on what it is that your digital store does. Most importantly, this will make your life selling with Shopify easier and set up your store faster.
How To Choose The Best Shopify Apps to Increase Sales
When choosing the perfect assortment of apps for your store, there are a few things to consider. In the following paragraph, we're going to go over the most important things to look for when deciding which app to go for.
Price
The best apps obviously won't be free, so you want to mind your budget. Most of them include a free trial so you can make sure they are handy to you. Some apps also have hidden fees, so you want to be careful.
Your Niche
Depending on what you do and sell, not all apps will be what you need – if you're selling PC accessories, you probably won't need an app to print custom T-shirts.
Reviews
On the Shopify App store, you can check out the reviews that any given app received. You're looking for apps with a high star rating and many positive reviews, as it indicates a generally positive user experience.
Support
Some apps provide an exciting FAQ in the support section of the app store, and this can help you understand what they do better.
9 Best Shopify Apps to Increase Sales
There are more great apps out there, but these are the ones we regard as a cut above the rest.
Oberlo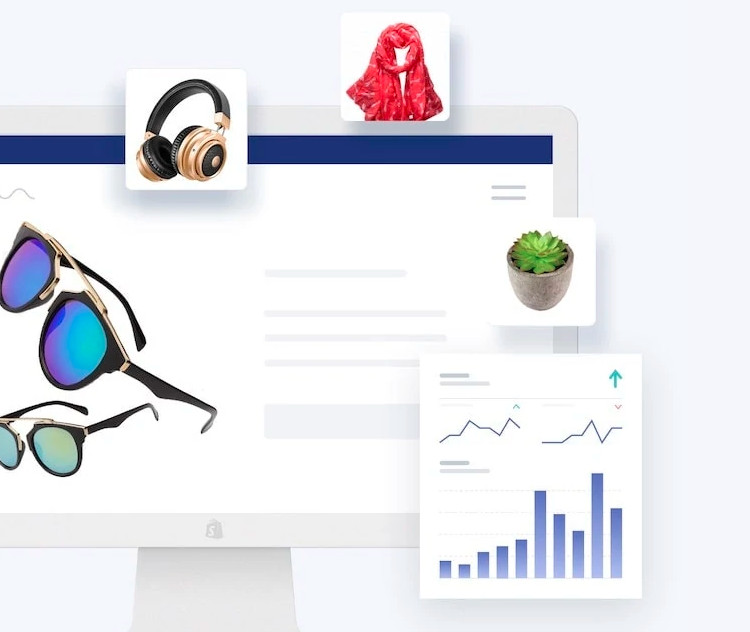 Probably the most notorious app among Shopify dropshippers, Oberlo is a great all-in-one solution for new and experienced dropshippers alike. You can customize your products and how they will appear on your store from the app itself directly and import those in a few very convenient clicks.
The process is seamless from end to end, as with every customer that places an order on your website, Oberlo will directly place the same order with your supplier for the related product. It will also link any delivery info your customers will give you and send those right away to your supplier for a smooth delivery with no input on your end.
The app helps you figure out relevant products and suppliers for your niche. The app is intuitive and offers real-time tracking of your goods to ensure a smooth customer experience.
There are many other dropshipping apps on the market, but Oberlo does its job very well and is a complete tool. The main downside is probably its pricing which lies in the medium/medium plus range. A free plan is available for starters.
Pros
Easy to use, intuitive;

Great all-around dropshipping app;

Hands-free experience once the product is imported into your store.
Cons
Quite pricey;

A smaller list of suppliers than other more niche dropshipping apps.
Seguno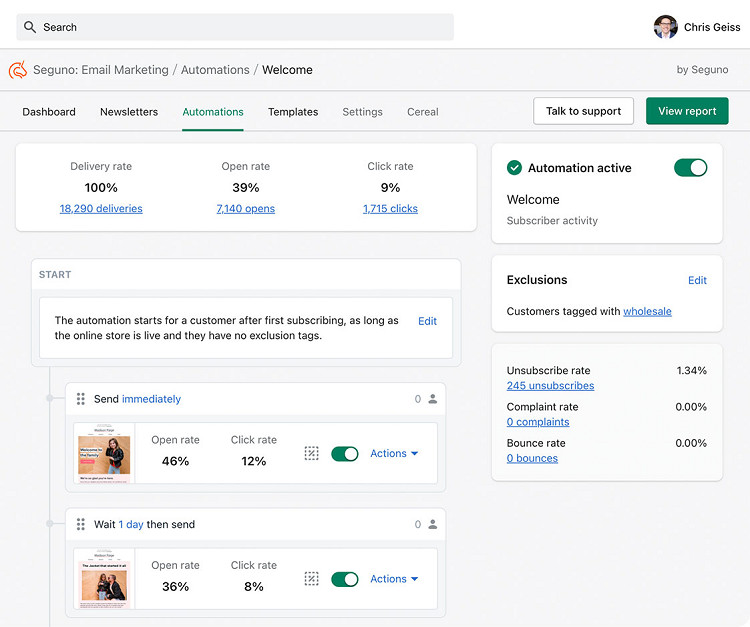 If you want to build trust with your customers, one of the best ways to do so is through email marketing. Seguno is a fantastic way to add online marketing to your Shopify store and fidelize your prospects and customers. In short, it helps you send welcome and thank you emails to new customers, but the app also does much more.
The app also generates dynamic recommendations to help with abandoned carts and lets you send out unique discount codes.
If you want to keep your email marketing sweet and straightforward yet personalized to make sure new buyers remember your brand, it's a great option. It can be used for free up to 250 subscribers and is an excellent alternative to dedicated CRM software if you're starting.
Pros
Easy to set up and use;

Lightweight and simple;

Better than not having any online marketing at all.
Cons
Not as complete as standalone CRM software.
Plus in SEO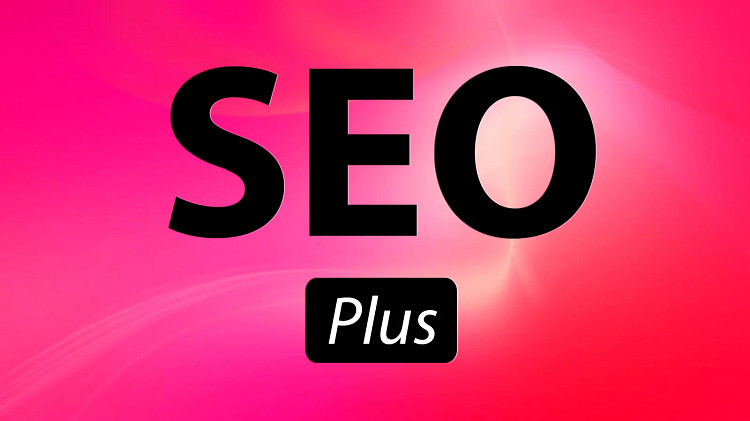 Maybe you thought that SEO was only for blogs and online news outlets. But you don't want to pass on the opportunity of having your website rank high for a relevant Google search. With Plug in SEO, you will optimize your store's SEO by automatically detecting all SEO aspects of your store. This includes keywords, broken links, and such.
This ensures you don't need to manually check every page and is a very convenient tool overall. There is a free version and monthly subscription plan.
Pros
Automatically checks and improve SEO;

Email notifications in case of SEO issues.
Cons
The free version is quite limited.
Kit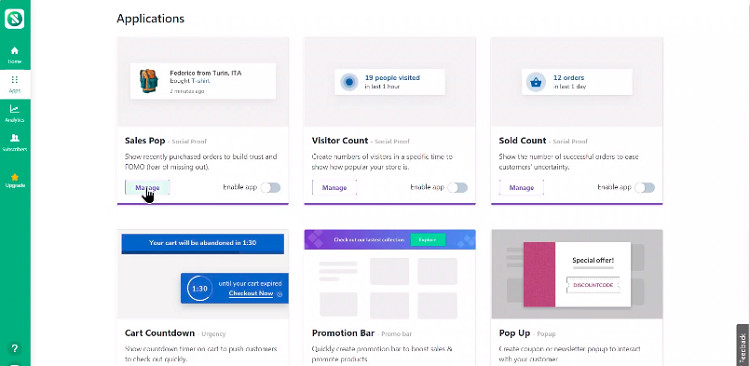 If you're interested in social media marketing, Kit is the app for you. You can set up and start Facebook and Instagram campaigns directly from the Kit app, and its AI helps you find targeted traffic relevant to your niche.
Pros
Easy to use;

Avoids setting up ad campaigns manually in Facebook and Instagram.
Cons
The app is free and valuable. No real downsides to see here.
Smile

Great app to ensure your happy customers come and buy again. With Smile, you can set up loyalty programs to give various points, bonuses, discounts and advantages to returning customers. You can also reward those who share the word with a referral system.
The app comes with a free version and three paid plans for those businesses who scale.
Pros
Useful analytics;

Pleasant interface;

Works with POS sales too.
Cons
Limited POS interactions as it requires customers to sign up with their email.
Return Magic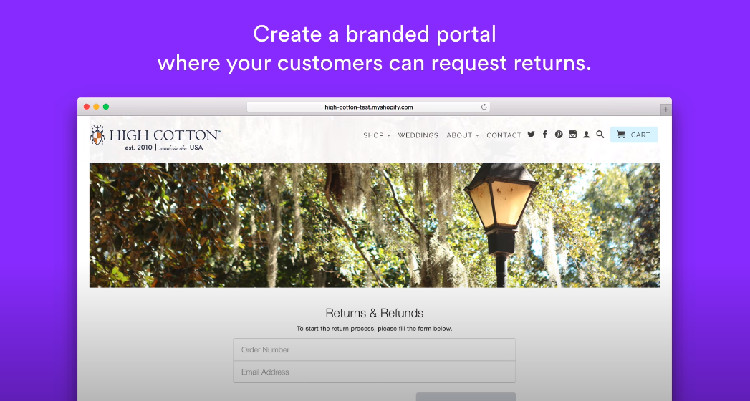 Returned items make up to 30% of online sales, which is why you'd better have a solid way to deal with returns to keep your customers happy. Ideally, you will have a system in place that automates such a task, and this is precisely what Return Magic does.
The app lets you simplify the return process by setting up automations that will deal with returns. Among those, you will be pleased to find gift cards and cash refunds, exchanges, automated generation of return labels, automatic printing of said return labels, etc. You're free to set up your personalized automations for maximum convenience.
The app is available as a monthly subscription but offers a free trial for those who're not sure yet.
Pros
Your very own return portal;

Automations that save you time and avoid mistakes;

Can transform returned goods into gift cards.
Cons
It does not handle international returns as well as others

.
Printful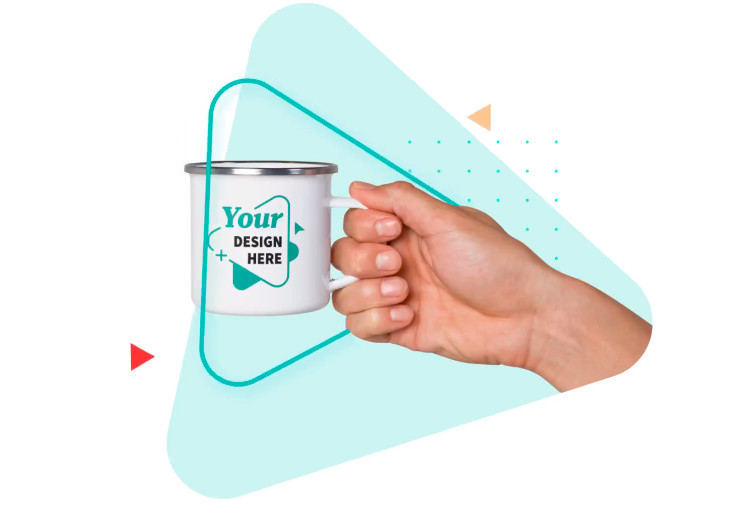 Whether you're a dropshipper or not, if you're a brand selling online, you do not want to miss out on Printful. It is a fantastic app that lets you run an online shop for customized creations. It is a great tool that enables you to apply the design of your choice to a wide variety of different items. The available product inventory ranges from phone cases to backpacks and T-shirts.
This app is, for example, a great way to start selling or diversify your merchandise if you've got certain clout to your name or brand. The app is also completely seamless: once your customers place an order in your store, it's immediately sent to Printful. The app will then deal with coming up with your goods, brand them with the design of your choice and ship them right to your customer's address.
Pros
No inventory needed;

Hands-free after the setup;

No upfront costs.
Cons
Somewhat long international shipping times;

Customer support received a few bad reviews online.
Referral Candy
If you don't have a referral program yet, Referral Candy is a lightweight app that will ensure customers who love your shop get a bonus out of sharing the word. The app lets you create and customize referral programs and automates the reward delivery process. The app has a free 30-day trial period and a paid monthly subscription.
Pros
Lightweight;

Easy to set up and use.
Cons
PushOwl Web Push Notifications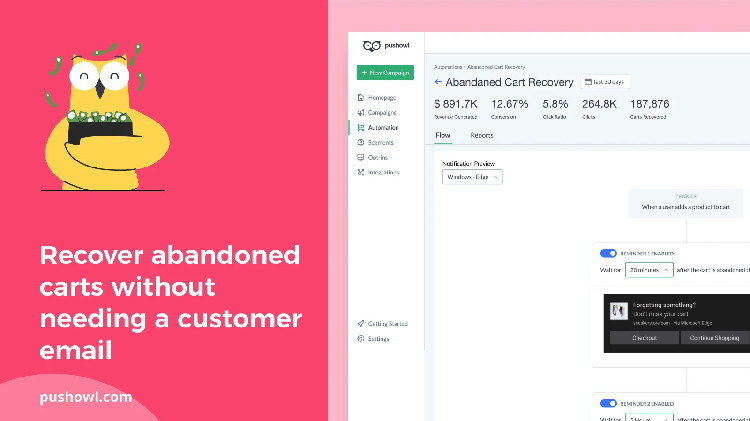 If you do not have a way to recover abandoned carts, you're missing out on profits. With PushOwl Web Push Notifications, you can set up just that: push notifications that will remind 'almost customers' that you have that one product they were looking for.
The app sends tailored reminders and campaigns. It also sends back-in-stock notifications to your prospects and alerts once the goods are shipped. It is free for the first 500 impressions, then monthly paid plans. Winning back those 'almost customers' makes Pushowl one of the best Shopify apps to increase sales, as your conversion rate will certainly rise.
Pros
Recover "almost" sales;

Easy to set up;

Convenient automations.
Cons
Pricey and probably not needed for new stores.
Form Builder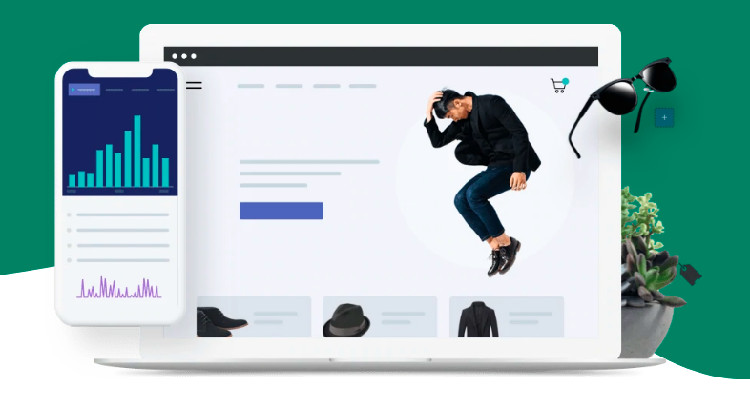 If the Shopify default layout does not satisfy you, and if you wish to have more options to let your customers communicate with you, behold Form Builder. This app enables you to create personalized forms for your digital store. Those are easy to fill and can be used for various operations such as handling donations, letting customers place specific orders, etc.
It is also an excellent opportunity to communicate with your prospects and gather new email leads. There is a free plan and a paid monthly plan.
Pros
More forms options mean more flexibility;

No coding skills required;

Easy to set up;

Free plan available;

Paid plan with a small price.
Cons
No cons, it's a convenient and lightweight app!
FAQs about Best Shopify Apps to Increase Sales
Question: How do I Grow Sales on Shopify?
Answer: The primary way to increase sales on Shopify is to get more people to find out about your store first and then create enough trust to get them to buy from you. There are many ways to go about the former, mainly paid advertising and organic reach.
Getting yourself in front of people's eyes should be your primary goal. To build trust, you then want your web store to look as professional and trustworthy as possible; a professional design and intuitive navigation help in that regard.
Question: How Much Does Shopify Make Per Sale?
Answer: Outside of any ongoing subscription you might have with Shopify, the service also takes a percentage on every sale that you make. Shopify takes 2.2% + $0.2 of every sale you make with the basic plan. This rate goes down if you subscribe to the more expensive Shopify plan and goes even lower with the POS in-person payments, with Shopify taking 1.7% of every sale with the Basic plan.
Question: Is Etsy Less Expensive than Shopify?
Answer: Etsy takes less in upfront fees, but with a 5% commission on every sale you make, it's not the best option for all. If you're starting and do not sell many items, you might be just fine with it, but if your business starts growing, a 5% fee on every product you sell will quickly add up.
Best Shopify Apps to Increase Sales: Bottom Line
There are many useful apps to use with your Shopify store. Many of those don't have real downsides (outside of the price for paid ones) since they all pretty much add something that wasn't there before.
If you get an app that handles returning customers like Referral Candy, while you previously had no loyalty program, that's a net win. Most of the time, the issue will be that many apps might be a lot to handle at once, but you will always want to work your way towards a complete online store.
Setting up the relevant app for each of your needs and then letting those automations work for you will let you focus on what matters so that you can then focus on more productive tasks.
To conclude:
There are many different apps, many of them are helpful with online marketing and sales in general.
Find the ones relevant to your business, as it's often better than not using any Shopify app at all!

Read More: