Last Updated on June 1, 2023 by Ewen Finser
Suppose you're thinking of starting an eCommerce business. In that case, you'll need to find a payment processor like Stripe vs Shopify that works for you and your customers.
No customer wants to jump through hoops to complete a purchase. So, choosing an online payment processor that presents minimal hassle to your customers is imperative. As they're way more likely to complete their transaction and return for future purchases.
However, there are tons of services to choose from, making finding the right one confusing and even a little stressful. In light of that, we're making things easier for you by comparing two such providers: Stripe and Shopify Payments. More specifically, their services, charges, frequently asked questions, and the key differences and similarities between them.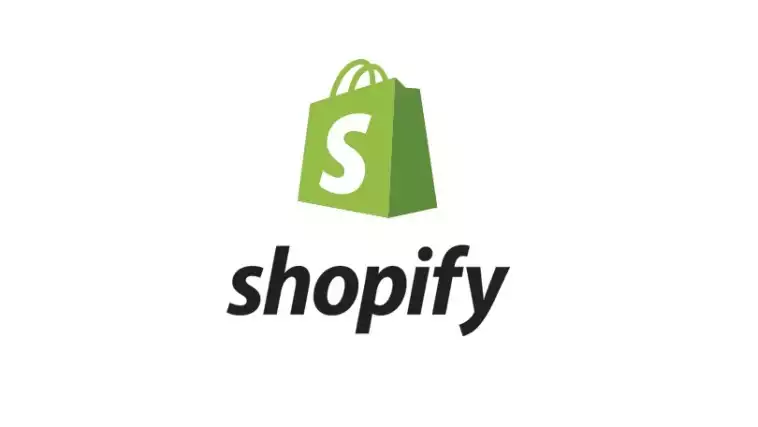 Why Shopify Wins
There are PLENTY of ecom platforms out there. Only one has a true NETWORK effect that can catapult your growth. Shopify has thousands of developers building apps and a robust ecosystem of integrations. This cannot be ignored. #ShopifyWins
Try Shopify First
We earn a commission if you click this link and make a purchase at no additional cost to you.
But before we dive in, we want to point out that it isn't a straightforward comparison between the two. Shopify and Stripe are pretty different from one another, even on the surface.
To explain, Shopify is first and foremost an eCommerce platform. As such, its core purpose is to allow you to create, customize, and manage an online store. This does, of course, include payment processing.
In comparison, Stripe is first and foremost an online payments platform. I.e., its sole focus is to process and facilitate online (and sometimes in-person) payments.
Main Differences Between Stripe vs Shopify
The main differences between Stripe vs Shopify are:
Stripe is an online payment platform that helps process payments, whereas Shopify is an e-commerce platform for starting up a business with full tools including process payment.
Stripe is available in 36 countries, whereas Shopify is only available in 15 countries.
Stripe accepts 135 international currencies, whereas Shopify accepts 85 different currencies.
Stripe can be used by everyone, whereas Shopify requests subscription in order to access the Shopify Payments.
Stripe vs. Shopify: Their
Key Similarities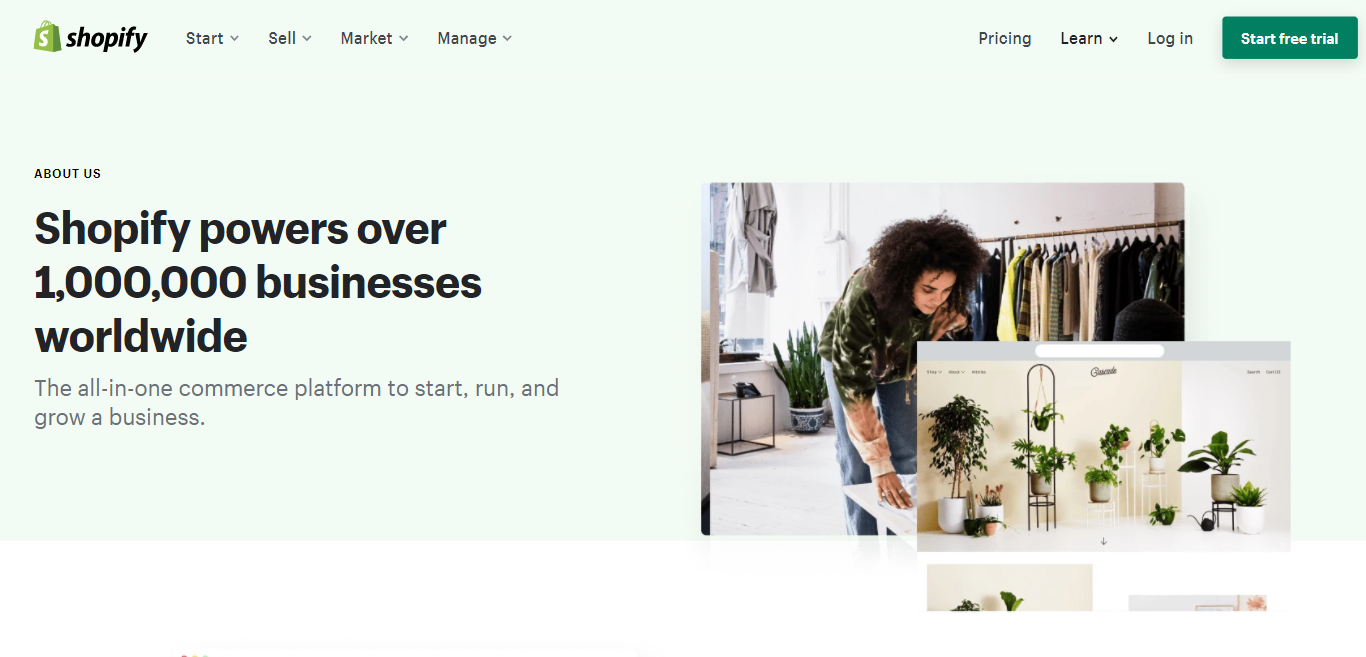 Both Stripe and Shopify Payments charge 2.9% + $0.30 per transaction for online payments

Neither Stripe nor Shopify requires you to have a dedicated merchant account

Both offer 24/7 customer service
Both accept all major credit and debit cards, wallet payments, and local and integral payments
Both Stripe and Shopify offer users a mobile app
About
If you've done some homework on how to create an eCommerce store, you've probably come across Shopify and Stripe. Both companies are huge players in the eCommerce industry. So, to kick things off, let's take a look at who these companies are…
Shopify's Mission:

"Making commerce better for everyone"

Shopify helps budding entrepreneurs start, run, and grow their businesses by making eCommerce and POS accessible to all. Since launching, their workforce has grown from five people to 5,000 globally, and to date, they power over 1,00,000 companies!

Adding to this, between 2016-2019, they contributed $319 billion in economic activity worldwide and are passionate about sustainability. This includes- being 100% carbon neutral, sourcing renewable energy to power their buildings, and looking for LED-certified buildings to help with energy efficiency.

Shopify also provides award-winning, 24/7 customer support across various channels -community forums, online help center, live chat, email, etc.

Shopify provides a fully-hosted service, meaning they maintain your business's website, files, and data in the cloud. You won't have to set up your own server, as they store your data for you.

An important thing to know is that Shopify offers its own payment processing service- Shopify Payments. However, this service is actually powered by Stripe. Using Shopify Payments, you can accept and receive online payments through your eCommerce store or in-person payments via the Shopify POS app (Point of Sale).
Stripe's mission:

"to increase the GDP of the internet"

Stripe claims to be a technology company that builds economic infrastructures for the internet. They aim to help businesses of every size- from startups to public companies to accept payments and manage their businesses online.

Stripe wants to remove the barriers online companies face when launching and growing their business. They achieve this by providing a simple-to-use payment processing system. They manage to reach these heights of user-friendliness by working with financial institutions, banks, payment networks, regulators, and consumer wallets to provide a seamless service.

Stripe provides you and your business everything it needs to accept customer payments in whatever way works best for you. You can integrate Stripe with your preferred eCommerce software, customize their embeddable checkout, or create your own checkout using their API (Application Programming Interface).

Like Shopify, Stripe also provides 24/7 customer support via phone, online chat, or email. Adding to this, Stripe works with millions of companies in over 120 countries and hires more than 1,200 employees.

Like Shopify, Stripe is also passionate about sustainability and has pledged at least $1 million per year to combat climate change.
Shopify: What it offers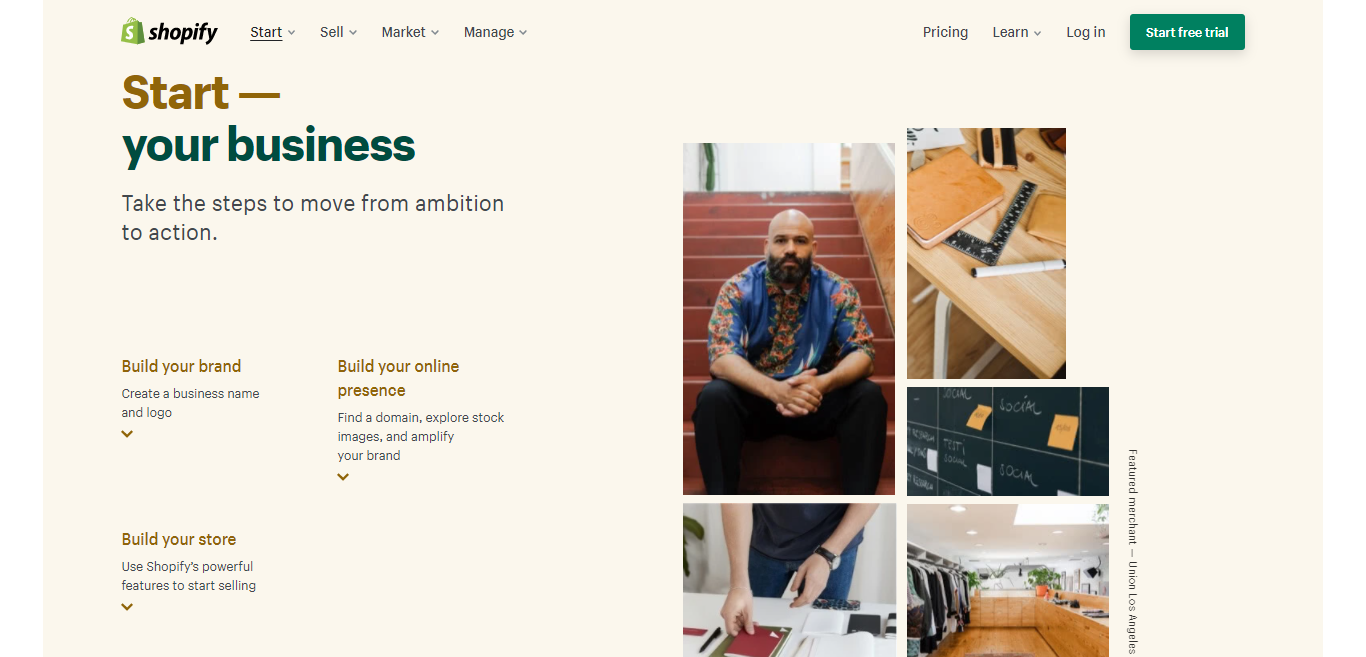 Now that we've covered the basics, let's delve into the nitty-gritty of what each platform offers, starting with Shopify.
As an eCommerce solution, Shopify provides everything you need to start selling online.
You can:
Create and customize your online storefront

List and manage your products

Process and ship orders

Market your business

Accept customer payments

Modify your digital shopping cart and checkout page

Add buy buttons to existing websites

Sell on other channels like Amazon, Facebook, and Instagram
…To name a few!
Shopify also works alongside over 100 third-party payment providers (this varies depending on your location), including top names like Paypal, WorldPay, Adyen, and Authorize.Net.
On top of this, Shopify offers its own payment processor, Shopify Payments, which, as mentioned before, is powered by Stripe. This is immediately available for you to use as soon as you sign up for Shopify.
It allows you to accept all primary payment methods: debit and credit cards, local currencies, mobile wallets- within your Shopify store, without needing to integrate with a third-party platform.
However, it's worth considering that Shopify Payments is only currently available in 15 countries, including the US and Canada.
More on Shopify Payments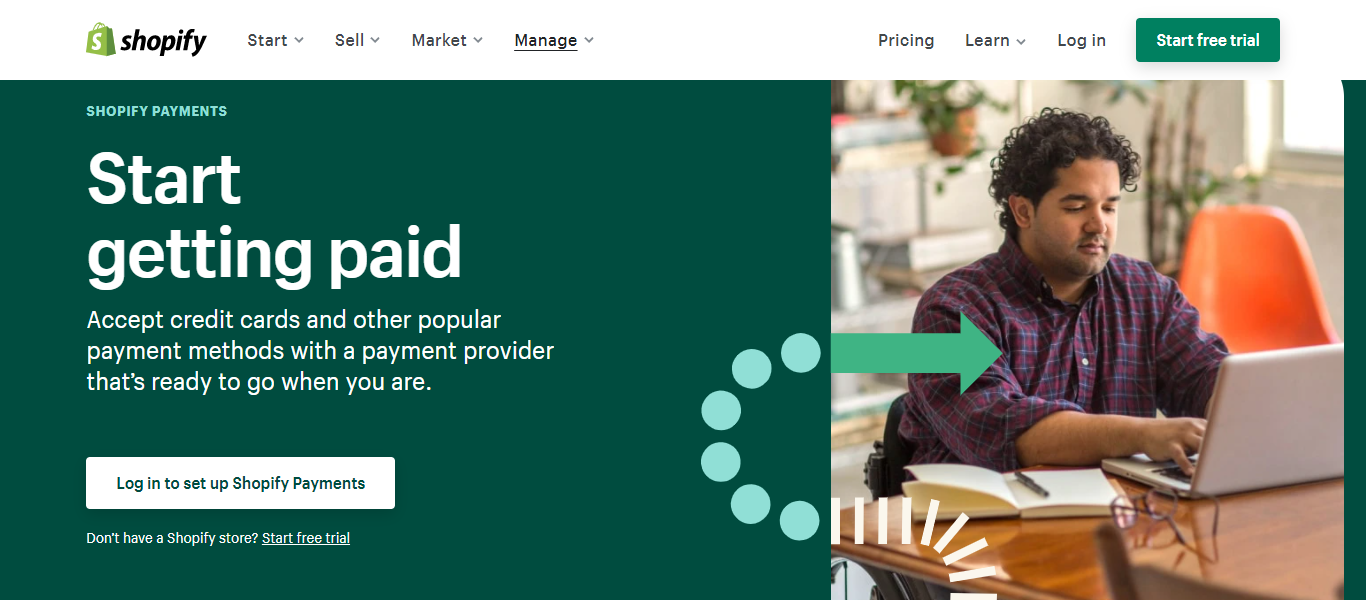 There's quite a lot to Shopify Payments, so let's go into this feature in more depth. As we've already hinted at, to start using Shopify Payments, you'll need to pay for one of Shopify's subscription plans. With this subscription, you get access to all the Shopify features included in your chosen program, as well as Shopify Payments.
Suppose you do choose to use Shopify Payments. In that case, you'll also be able to accept payments in-person via the Shopify POS app. Just download the app to your smartphone or tablet and use a compatible card reader to:
Accept credit cards

Split payments

Customize fees and discounts

Create custom payment options

Take partial payments
…and much more besides!
Furthermore, Shopify Payments also benefit from security features like: 3D secure checkout, payment data encryption, PCI-compliant servers, and the ability to track payments and orders through your Shopify account.
That's not all. On top of these features, Shopify Payments also provides:
Automatic integration with Paypal

Payment-specific analytics and reports

The ability to customize your tax settings

Customers can pay using their local currency, automatically converting and rounding.

Payout notifications and adjustable settings

Accelerated checkout with saved customer and payment information

The option of setting up and accepting manual payment methods

The opportunity to enable AVS (Address Verification Service) and CVV (Card Verification Value- or Card security code) fraud filters
To summarize, Shopify Payments provides all the tools you need to accept and process payments both online and in-person from the convenience of your Shopify account. Shopify Payments makes it easy to monitor your transactions, receive payouts, and view analytics from one centralized place.
Stripe- What it offers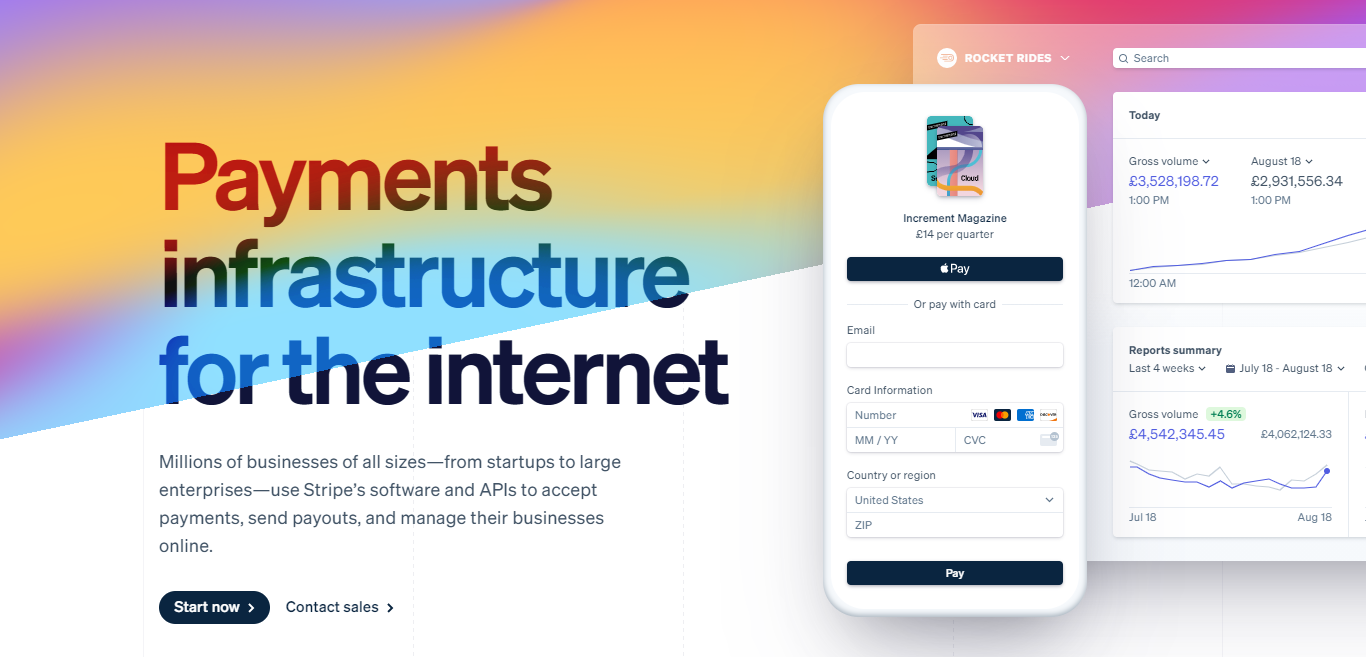 Signing up and creating an online account with Stripe is quick and easy and allows you to start accepting payments almost straight away. As Stripe is solely a payment service provider, it combines all its customers' funds into a single merchant account. From there, it distributes them to their respective business bank accounts.
What does this mean?
Well, essentially, it saves you the hassle of applying for a dedicated merchant account, which means avoiding the extended underwriting process.
Handy, right? Plus, with Stripe, you can:
Accept and process ACH direct debit, credit, or wire transfers.

Accept payments from major debit and credit card providers and online wallets like Google Pay and Apple Pay.

Accept international payments (over 135 currencies accepted) and local payment methods.

Send and manage your online invoicing through Stripe Billing.

Process physical checks sent directly from customers.

Access a custom UI toolkit to build your own payment forms

Access an embeddable checkout for desktop, mobile, or tablet

Use 'Stripe Terminal' to accept in-person payments. *Please note, physical terminals must be bought separately.
Additionally, Stripe integrates with over 450 platforms and extensions, including Squarespace, FreshBooks, WooCommerce, Xero, BigCommerce, Wave Accounting, and more.
Additional features, on top of Stripe's payment-specific tools, include:
Android and iOS dashboard apps

Data security and encryption

A business dashboard from which you can manage Stripe-related operations and data, including permissions, collaboration notes, and user roles

Fraud protection

PCI-compliance

Unified and real-time reporting

Unified payouts with the option of instant payouts (this incurs additional fees)
In addition to all the above features, Stripe also offers more advanced tools and options at additional cost, including a custom version of Stripe Connect, chargeback protection, advanced fraud protection via Stripe Radar, Stripe Atlas- for starting a business, Stripe Sigma for SQL-based data, and Stripe Premium Support.
To summarize, Stripe offers a customizable, flexible, and sturdy payment platform suitable for various eCommerce businesses. The size of your enterprise doesn't matter – whether you're just starting out or a well-established brand, Stripe could be of use to you.
Shopify vs. Stripe – Functionality: The Winner: It Depends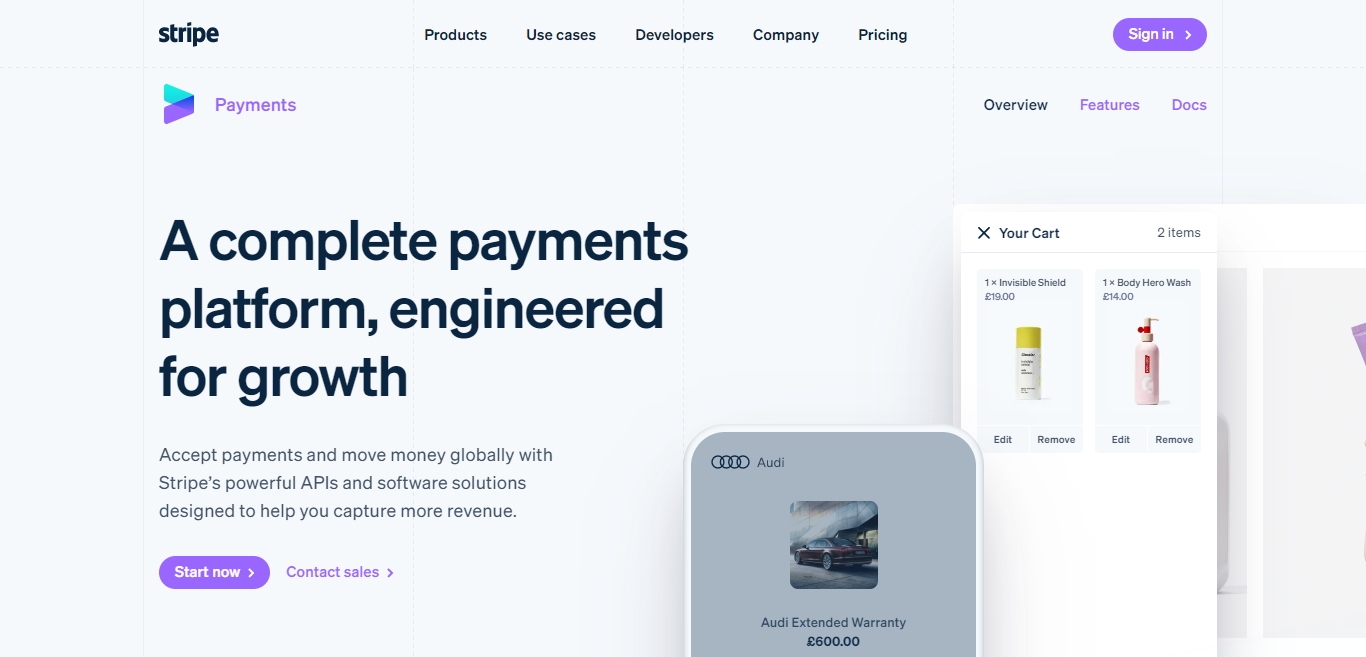 This is a difficult one, but the answer really depends on what you're looking for.
If you want an eCommerce store builder, POS app, and online payment processor, Shopify's your winner. However, suppose you're looking for just a payment service provider that integrates with lots of international third-parties. In that case, Stripe could well be your winner.
In essence, you need to consider your business's needs first before deciding which platform's functionality best serves you.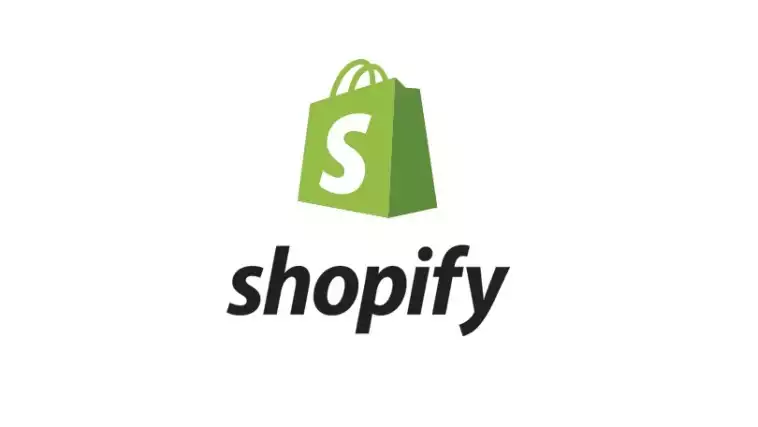 Why Shopify Wins
There are PLENTY of ecom platforms out there. Only one has a true NETWORK effect that can catapult your growth. Shopify has thousands of developers building apps and a robust ecosystem of integrations. This cannot be ignored. #ShopifyWins
Try Shopify First
We earn a commission if you click this link and make a purchase at no additional cost to you.
Shopify vs. Stripe: Pricing
As well as their features, it's just as important to understand how much Shopify and Stripe will set you back:
Shopify
With Shopify, there are two pricing components to consider:
1) Your Shopify subscription
2) The credit card processing fees
In regards to subscription plans, Shopify offers three standard programs as well as Shopify Lite. Shopify Lite only permits you to sell on an existing website or social media. Unsurprisingly, the number and sophistication of features unlocked depend on the plan you choose.
Shopify's monthly subscription fees are as follows:
Shopify Lite

: $9 per month

Basic Shopify

: $29 per month

Shopify:

$79 per month

Advanced Shopify:

$299 per month

Shopify Plus:

The pricing for this plan is a quote-based. So, you'll need to contact Shopify directly to get a customized plan drawn up for your business.
Now, for Shopify's card processing fees. These vary depending on whether you use Shopify Payments or one of Shopify's compatible third-party payment processors.
If you opt for Shopify Payments, your transaction rate will vary depending on your chosen subscription:
Shopify Lite:

2.9% + $0.30 per online payment, or, 2.7% per in-person transaction.

Basic Shopify:

The same rates as Shopify Lite (both online and in-person)

Shopify:

2.6% + $0.30 per transaction fo online payments, or, 2.5% per in-person transaction

Advanced Shopify:

2.4% + $0.30 per transaction for online transactions, or, 2.4% for in-person payments

Shopify Plus:

Quote-based pricing, which is customized for your business
As you can see, the more expensive the Shopify account, the lower your Shopify Payments transaction fees. It's also important to note that a further 1% fee is charged to process international cards.
Alternatively, if you don't use Shopify Payments and instead opt for a third-party provider, like Authorize.Net or Adyen, Shopify also charges additional fees. That's on top of the transaction fees you pay to that provider.
Again, these charges vary according to your Shopify subscription plan:
Shopify Lite:

2%

Basic Shopify:

2%

Shopify:

1%

Advanced Shopify:

0.5%

Shopify Plus:

Quote-based
Ultimately it's more affordable to use Shopify Payments to process customer payments than opting for any other provider.
A couple more things to consider are that Shopify charges $15 for chargebacks. Also, if you want to accept in-person payments, you'll need to buy a compatible credit card terminal. If you purchase these terminals directly from Shopify, they start at $29. However, the Shopify POS app is included with all standard Shopify plans, as are cancellations, setup, and PCI-compliance fees.

Stripe
Unlike Shopify, Stripe doesn't charge a monthly or annual fee to sign up for a Stripe account. However, like Shopify, they charge $15 for chargebacks. Still, they don't charge for setup, PCI-compliance, cancellation of your account, or other similar hidden fees common with payment processors.
With Stripe, the only fees you pay for are transactions fees, and these are as follows:
Online debit and credit card payments:

2.9% + $0.30 per transaction

International card payments:

The above + an additional 1% fee, plus another 1% if the currency conversion is required.

In-person debit and credit payments:

2.7% + $0.05 per transaction; the same international card policy applies

Local payment methods:

This starts at 2.9% + $0.30 per transaction, but this may vary based on the specific type of payment

ACH direct debit payments:

0.8% per transaction with a maximum fee of $5

ACH credit:

$1 per payment

Online invoicing:

0.5% per recurring transaction after your first $1 million in regular payments
Like Shopify, if you plan to accept in-person payments, you'll need to purchase a compatible credit card reader at either $59 or $299. Furthermore, if you use any of Stripe's advanced tools, and you'll have to pay the additional associated costs.
Another thing to note is that Stripe offers customized pricing for businesses with larger payment volumes and unique business models. To find out how much a personalized package will cost your business, you'll need to contact Stripe's sales team directly for a quote.
Shopify vs. Stripe: Pricing – Winner: Stripe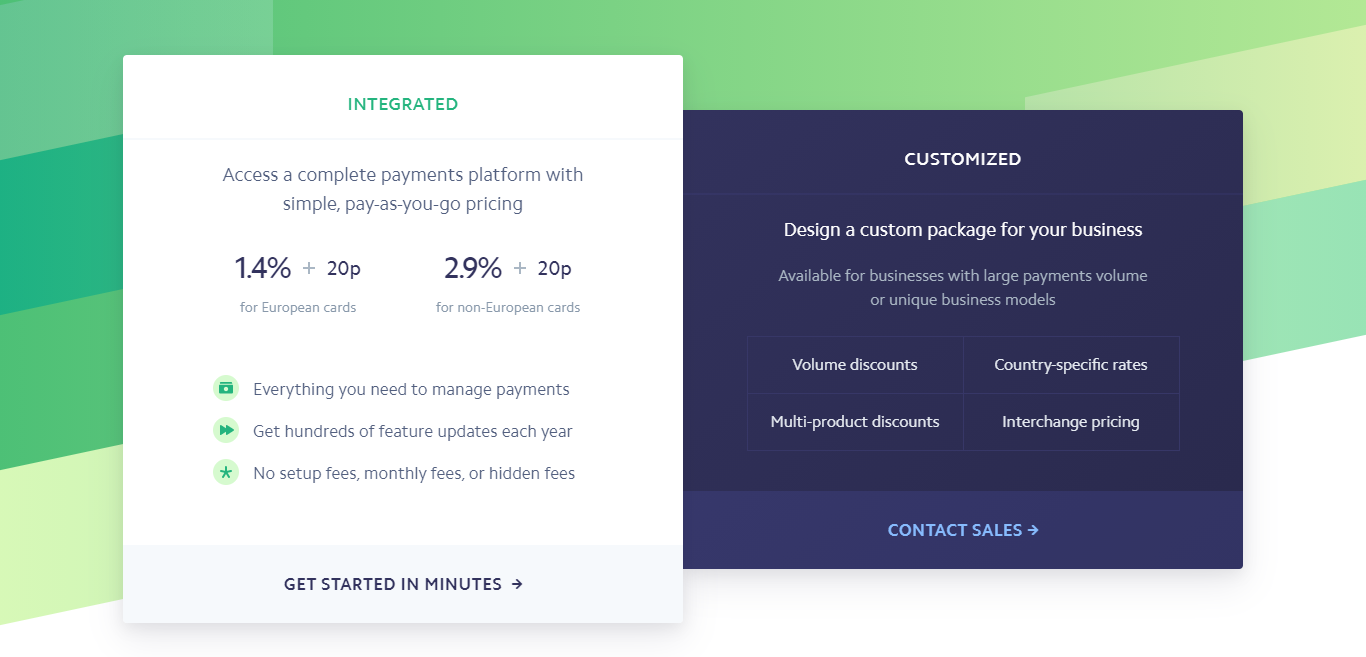 Stripe wins this round. It's hands down the more affordable payment processor. Plus, its pricing is also pretty transparent and easy to understand.
Who's Stripe Better for?
To summarize, opt for Stripe if:
You want to customize your payment solutions and checkout forms.

Shopify Payments isn't available in your country, or you want to sell to a country whose currency isn't covered by Shopify Payments.

You don't need a platform to create and start your business.

You want to accept ACH (Automated Clearing House) payments.

You plan to bill customers and accept online payments via invoices.
Who's Shopify Better for?
Alternatively, Shopify Payments is the better choice if:
You're currently using or planning to use Shopify as an eCommerce platform.

You need to start up and create an online storefront.

You want to offer PayPal as a payment option to your customers. In that case, you can do so with Shopify Payments, and you won't need to pay extra transaction fees. Though it's possible to integrate Paypal with Stripe, it's not easy to do so (as the two are direct competitors)

Regardless of what Shopify plan you choose, in-person payments are cheaper using Shopify Payments than Stripe.

Shopify offers a fully functional POS app as part of their subscription plan, something Stripe does not provide.
FAQs
Question: What is Shopify and how does it work?
Answer: If you have been with us from the beginning of this review, hopefully, you know the answer. But if you weren't, here is a short and simple answer:
Shopify is an ecommerce solution that aims to help you start, grow and manage your business. You can create and customize an online storefront and sell via your website, mobile, social media, pop-up shops and more.
Also with Shopify it's easy to manage your inventory, products, payments and shipping. As Shopify is entirely cloud-based and fully hosted, you don't have to worry about maintaining or upgrading your web servers or software, as Shopify does that for you.
Question: Do you need experience as a web designeer or developer to use Shopify?
Answer: No. You can easily customize your online store using Shopify's customizable templates and drag and drop page editor. However, suppose you need some extra help, you can contact Shopify's 24/7 support team or visit Shopify's Expert Marketplace and hire a certified Shopify expert to lend you a hand.
Question: Can you us your own domain name with your Shopify website?
Answer: Absolutely. If you already have an existing domain name, you can connect it to your Shopify account from your store's admin panel.
Question: Do you need to ship items yourself to run a Shopify store?
Answer: Nope. You can use a third-party fulfillment service to do this or a dropshipping company to do that for you.
Question: What happens when you receive an order via your Shopify store?
Answer: Every time you receive an order, you will get an RSS (Really Simple Syndication) notification, mobile app notification, or an email, depending on your preference.
Question: What is Stripe, and how does it work?
Answer: Stripe is an online payment platform, they help process and facilitate online and in-person payments. You can integrate Stripe with your chosen eCommerce software to start accepting both local and international payments, manage your revenue, and prevent fraud.
Question: When can you expect your first payout from Stripe?
Answer: For a new Stripe account, the typical waiting time for a payout after your first successful payment is seven days. However, this can be up to 14 days for a certain business. To confirm your payout schedule and estimated payout timing, go to your dashboard.
Question: Does Stripe offer discounts for non-profit organizations?
Answer: Yes, Stripe offers discounted processing fees for qualitying non-profit organizations accepting donations.
Shopify vs. Stripe: Our Final Verdict
If you're looking for an all-in-one eCommerce platform with integrated payment processing, Shopify is the overall winner. However, if you're running an online business using a different website host, and you're looking for just an online payment solution (not an eCommerce platform), Stripe might be the more appropriate choice.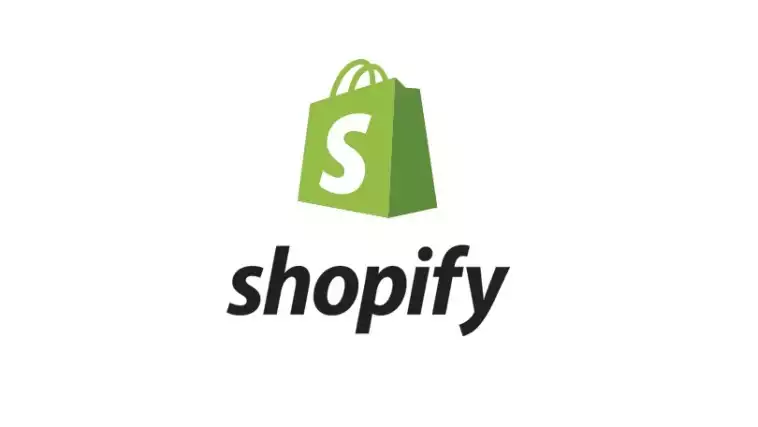 Why Shopify Wins
There are PLENTY of ecom platforms out there. Only one has a true NETWORK effect that can catapult your growth. Shopify has thousands of developers building apps and a robust ecosystem of integrations. This cannot be ignored. #ShopifyWins
Try Shopify First
We earn a commission if you click this link and make a purchase at no additional cost to you.
As you can see, before deciding what service suits you, make sure you understand what it is you need first. Only then will you choose the winning platform for your business.
So, which will you opt for? Or, have you got experience using either Shopify or Stripe? Either way, let us know in the comments box below. We'd love to hear from you!
Further read: