Last Updated on July 19, 2023 by Ewen Finser
Today, we're going to be comparing and contrasting Shopify vs Shopify Plus. For those unaware, Shopify is an eCommerce company headquartered in Ottawa, Canada. Shopify has over 5000 employees and in 2019 the member of the billion-dollar unicorn club recorded an outstanding revenue of 1.58 billion US dollars.
Since its inception back in 2008 at the hands of Tobias Lutke, Daniel Weinland, and Scott Lake, Shopify has gone on to become what many believe to be the industry-leading eCommerce solution. It offers a range of plans based on customer needs and wants – most notably its Shopify Plus plan. Plus is an extremely advanced solution designed for use by Enterprise-grade companies.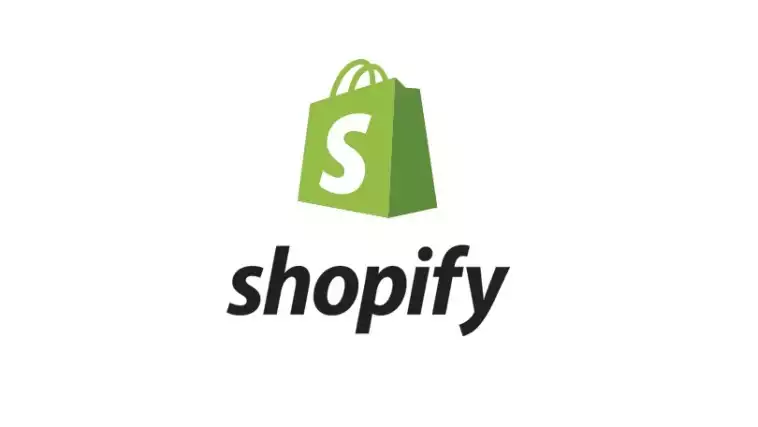 Why Shopify Wins
There are PLENTY of ecom platforms out there. Only one has a true NETWORK effect that can catapult your growth. Shopify has thousands of developers building apps and a robust ecosystem of integrations. This cannot be ignored. #ShopifyWins
Try Shopify First
We earn a commission if you click this link and make a purchase at no additional cost to you.
And so the purpose of this review is twofold. Firstly, to explain why most businesses don't need to purchase a Shopify Plus license. (Which, is pretty pricey, by the way.) Secondly, to show enterprises what they're missing out on should they choose to stick with a standard Shopify plan.
So, if you're interested in saving yourself some money or getting all the features you need the first time round – keep reading this article.
Main Differences Between Shopify vs Shopify Plus
The main differences between Shopify vs Shopify Plus are:
What is Shopify and Shopify Plus and Who Should Use Them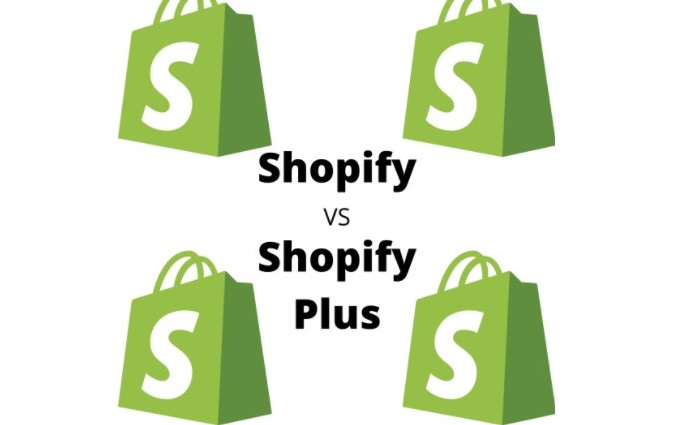 Shopify is an electronic commerce solution that enables entrepreneurs, small to medium-sized businesses and larger businesses to create an online store and begin selling products and or services to make money online. (It can also be used to sell in person through the Shopify POS system.)
Shopify Plus, however, provides an Enterprise-grade version of Shopify's eCommerce business functionality. So, it's best advised that all Shopify Plus merchants are operating an online business at the enterprise level to avoid overspending on something unnecessary.
Shopify vs Shopify Plus Features
*Shopify Plus, as you might expect, contains all the features contained within basic Shopify.*
Checkout
One of the most impressive Shopify Plus features is the Script Editor. It provides an excellent level of checkout customisation for enterprises. Which, can prove particularly useful when trying to stamp your brand's identity onto your customer's shopping cart experience.
Anyway, the Script Editor integration lets you avail of some exceptional eCommerce shopping cart functionality with Shopify Plus. For instance, you can edit the checkout experience so that customers can complete a sale within one step as opposed to three.
Doing so will make checkout times much quicker, and combined with Shopify's abandoned cart saving, could prove invaluable to the growth of your enterprise.
Here are the three exact Scripts you can edit and their effect:
Line Item Scripts – add discounts and change prices in cart.
Shipping Scripts – change shipping methods and discount shipping rates.
Payment Scripts – edit payment gateways.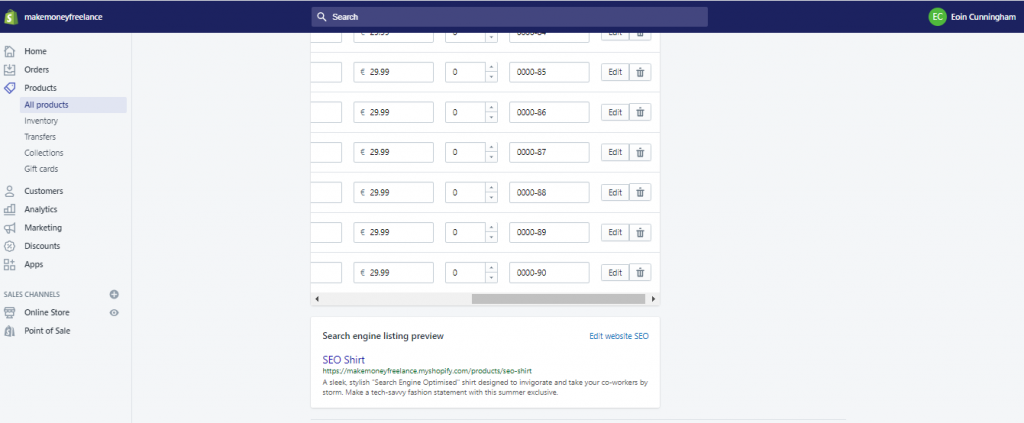 Multichannel Selling
Shopify's basic and Plus solutions offer multichannel selling capabilities. So, if you've been working hard on your multichannel marketing efforts.
Well, then a Shopify license should provide you with the functionality you'll need to monetise your efforts. Newfound leads will be able to purchase your offering off of any social, mobile or brick and mortar platform.
A great tool to aid in this process is the ability to embed Shopify Buy Buttons into any web page you like. So, you're not just reliant on your Shopify store's website to generate revenue. Meaning you're now a multichannel selling eCommerce company.
Also, plus provides something basic Shopify doesn't – multichannel login. Granted this functionality is only available through integration with the Shopify API. And, you'll require the assistance of your expert Shopify support engineer – especially if you're unfamiliar with programming.
The multichannel login is an extremely useful feature. It redirects customers to your Shopify store from other pages so that they only have to login once when completing a purchase. That means that there's no need to synchronise the Shopify database with any external customer databases.
You might also be interested: 11 Best CRM Platforms for Shopify Integration
Bulk Buyers and Whole Salers
The Shopify "Wholesale Channel" is exclusive to members of its Plus plan. But, you can still sell wholesale using other Shopify plans through integration with a third-party wholesaling app.
Anyway, the Shopify wholesale channel is an extension of your online store. I.e. it's a separate storefront altogether.
You'll still be able to view customer and product data within the Shopify admin dashboard. You'll even be able to sell the same products as your non-wholesale storefront.
A major difference, however, is that you'll be selling products through your wholesale site at wholesale prices. Another nuance to this deal is that you can also offer wholesale product exclusives.
All in all, the Shopify Plus wholesale channel is an efficient enterprise-grade solution. You'll be able to customise pricing by setting volume-based rates on all your offerings, discounts to provide further incentive to purchase as well as much more.
Also, the wholesale channel enables Shopify wholesale and retail stores to process orders. This feature is particularly useful when viewing and sending orders through the Shopify admin.
It's worth noting though that the Shopify Plus Wholesale Channel cannot be integrated with any external systems or third-party eCommerce apps.
Shopify vs Shopify Plus | Design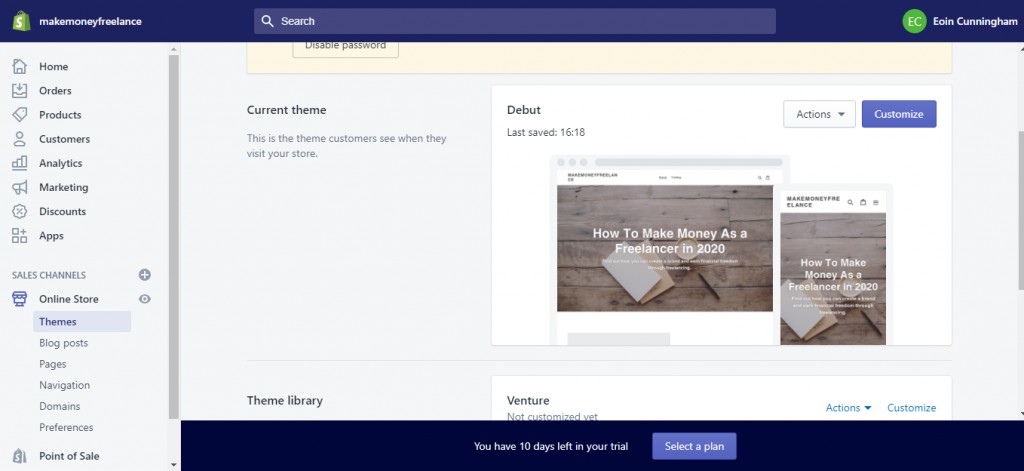 Basic Shopify offers a tremendous amount of free and paid themes. And thanks to Shopify's famed app store along with its API the potential for customisation is endless. That is, of course, until you consider what Shopify Plus brings to the table.
For example, any theme with access to Liquid (Shopify's templating language) can change the eCommerce SaaS platform's User Interface (UI) and flows. As a result, Shopify's design system can be altered by Plus license holders to provide a better UX for their store's visitors and customers.
Perhaps the greatest difference between Shopify and Shopify Plus is the availability of the Shopify launch engineer to Plus users. This consultant will help you create the Liquid code necessary to customise the look of your Shopify store's design features. It goes without saying, but having a Shopify expert to code your site's design is a major advantage for non-tech savvy people.
Verdict | Shopify Plus Wins
Shopify Plus offers a superior design system.
Shopify vs Shopify Plus | Reporting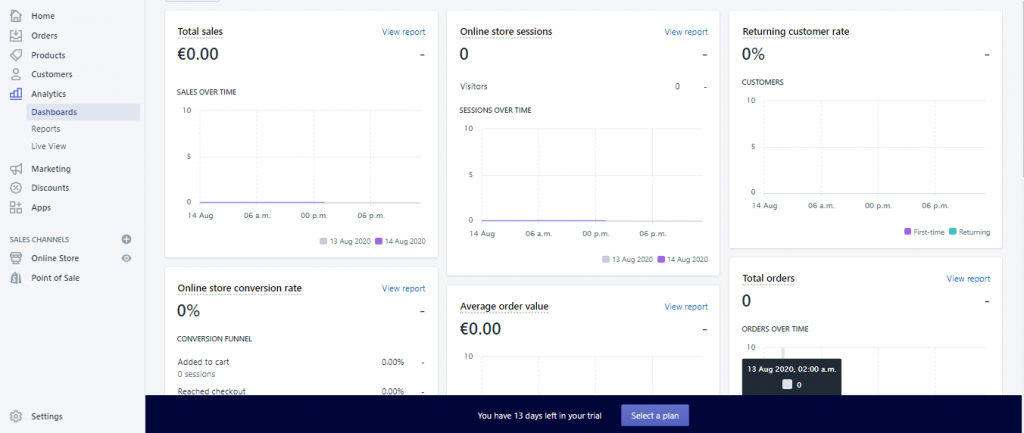 Accessing and analysing data reports is a crucial activity in which larger-scale businesses frequently engage. Making data-driven decisions is essential to ensure that the likelihood of your business succeeding is maximised.
Anyway, you'll have access to analytics with both Shopify and Shopify Plus. This access comes via the Shopify reporting dashboard. You'll notice that this dashboard offers some advanced "out of the box" reporting functionality.
And that you'll have access to data insights regarding your stores returning customer rate, average order value as well as your conversion rate. Shopify's analytics dashboard even lets you graph all these metrics over time – giving you an excellent view of sales and financial reporting.
Of course, Shopify Plus is an enterprise-level solution. So, it makes sense that its reporting offers a more in-depth look into your Shopify site's analytics.
Verdict | Does Shopify Plus Offer Better Analytics? Yes!
While Shopify's "non-enterprise platform" contains some fine analytics apps available for integration. Not to mention a handy API.
It, nevertheless, falls short of what Shopify Plus has to offer in terms of integrations. You see, Shopify Plus can be integrated with some of the industry-leading analytics apps such as Glew. Making it the obvious winner when it comes to analysing data.
Shopify vs Shopify Plus | Support
Both Shopify and Shopify Plus are services provided by the same eCommerce brand, so it's not surprising they offer the same support. The only difference is that Shopify Plus comes with your personal support specialist.
Shopify Plus markets this specialist as being part of their merchant success scheme. This individual is also referred to the Shopify Plus consultant, who is ultimately tasked with helping you create an online business that's likely to succeed.
Additional, members of the Shopify Plus Merchant Success program include a solutions engineer as well as a launch engineer. These Shopify support experts are tasked with optimising your site's backend eCommerce functionality as well as store setup.
The Shopify and Shopify Plus live chats are extremely helpful features. They're also available 24/7, which is an added bonus. But, I think the most impressive aspect of Shopify's help centre is its phone support. Shopify's phone support hours are 24/7.
Meaning you can constantly get in touch with a Shopify support expert. Other helpful Shopify customer support services include:
Email (24/7)
Forums
Tutorials
Verdict | Shopify Offers Great Support
As someone who's trying to get to grips with a platform a lot, Support like Shopify's makes life ten times easier. Shopify Plus' merchant success experts, however, make life that bit easier again. All in all, Shopify offers excellent support – available 24/7, no less.
Shopify vs Shopify Plus | Apps/Integrations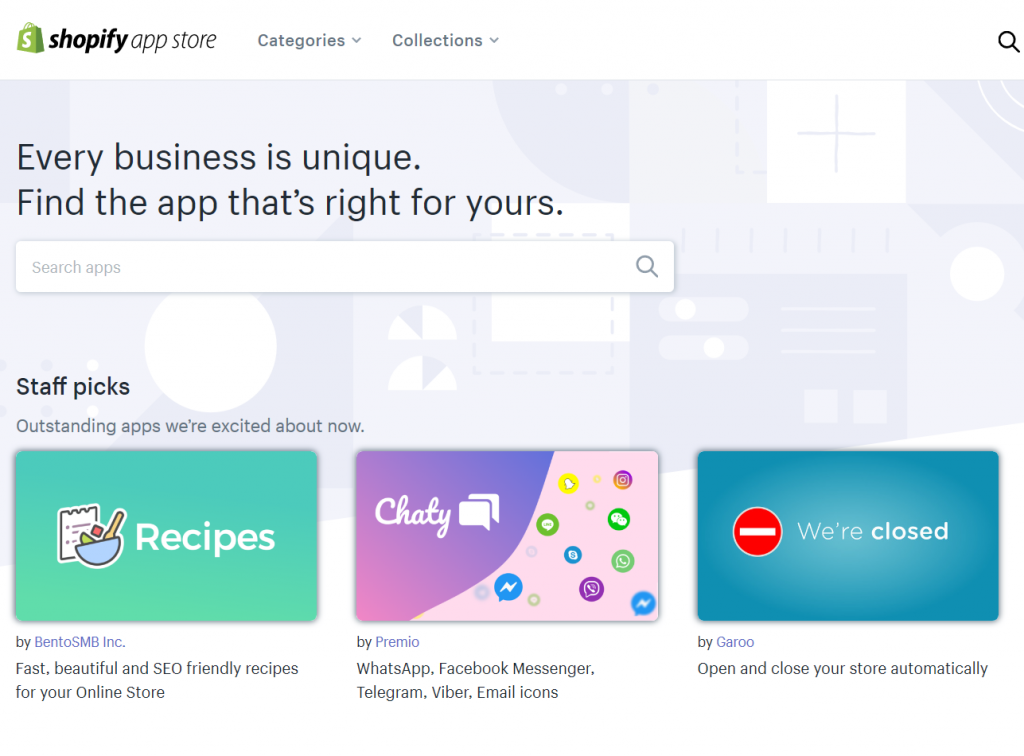 If you've read any amount of reviews online, then you'll know that the Shopify app marketplace is jam-packed with integrations. So, a major bonus of using Shopify Plus is that you get exclusive access to even more apps.
Shopify Flow is an excellent example. This Shopify CRM app lets Plus license holders automate many of the boring tasks associated with customer service and running a business. For example, it lets you tag customers based on purchase behavior. Which, is useful for when you're trying to segment your leads and optimize your marketing strategy to create personalized customer campaigns.
The Shopify app store, in general, possesses specialist integrations such as this only for Shopify Plus sellers.
Other Shopify integrations solely available to Shopify Plus users include:
Wholesale Channel (Shopify app for B2B wholesaling)
Bulk Account Inviter
Script Editor
Verdict | Shopify Plus Apps Prove Decisive
The Shopify app store is stacked. There are incredible apps available for integration that aid in wholesaling, dropshipping, affiliate programs, SEO and much more. But, they're not nearly robust as some of the options available to Plus users. Hence Shopify Plus is the winner.
You might also be interested: 14 Best Email Marketing Software for Shopify
FAQs
What Exactly Does Shopify Do?
Shopify provides merchants with the functionality they need to create and run an eCommerce business. Shopify's eCommerce platform is excellent for business owners interested in dropshipping, retailing, wholesaling, B2C and B2B service-based offerings and much more. The Shopify CMS and design systems enable its community members to create websites using free and paid themes, then list and sell products through those same websites.
What is Shopify Plus and What Does it Do?
Shopify Plus is an enterprise-level eCommerce solution brought to you by the Shopify commerce company. The major difference is that Plus is built to handle a large volume of orders, deal with a large number of staff accounts, and provide excellent data insights to drive data-driven decision making in highly competitive industries.
What Do You Get with Shopify Plus?
Shopify Plus gives you everything that your ordinary Shopify plans do and more. It's essentially an integrated eCommerce plan that provides functionality to boot. So, you can manage multiple stores, analytics, sales and much more all from one place. Granted, you'll have to use the Shopify API and third-party Shopify apps to avail of certain features and functionality. Which, are unavailable on standard plans.
Can You Make Money From Shopify?
Short answer, yes. But, you've got to have an offering that people will want to buy. Here's an example:
If you create a pet store all well and good, but there are already tonnes of Shopify drop shippers selling pet products. So, you've got to create a unique brand identity and tailor your product to your audience. Generate site traffic, segment your leads and you should, in theory, be well on your way to earning some conversions.
But, it's not that simple, of course. If you don't have the slightest clue about what it takes to succeed in commerce, nor the money to create a brick and mortar store. Well, I suggest you hold off a little while longer because Shopify certainly isn't a "Get Rich – QUICK!!!" scheme.
Shopify vs Shopify Plus | Pricing – How Much Does it Cost to have a Shopify Store?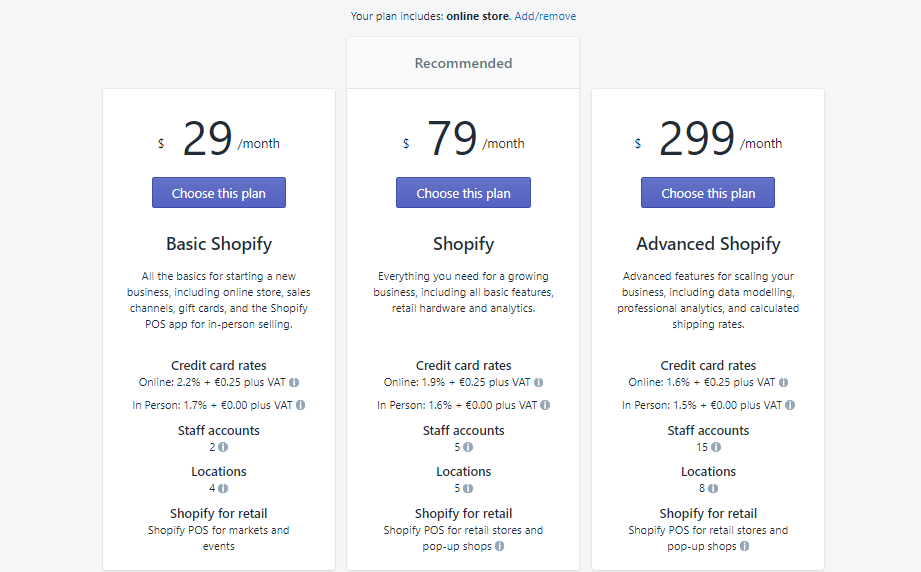 It can cost 9$ with Shopify Lite, which is for merchants looking to embed eCommerce functionality into their pre-existing store. Shopify Advanced is the tier pricing plan down from Plus. And this plan costs $299.
If you're looking to avail of Shopify Plus features, then you need to contact Shopify directly for a quote. They're opening to negotiating this fee.
If you need POS features, then Shopify will cost an additional 89$/month per location. So, Shopify's pricing is pretty varied.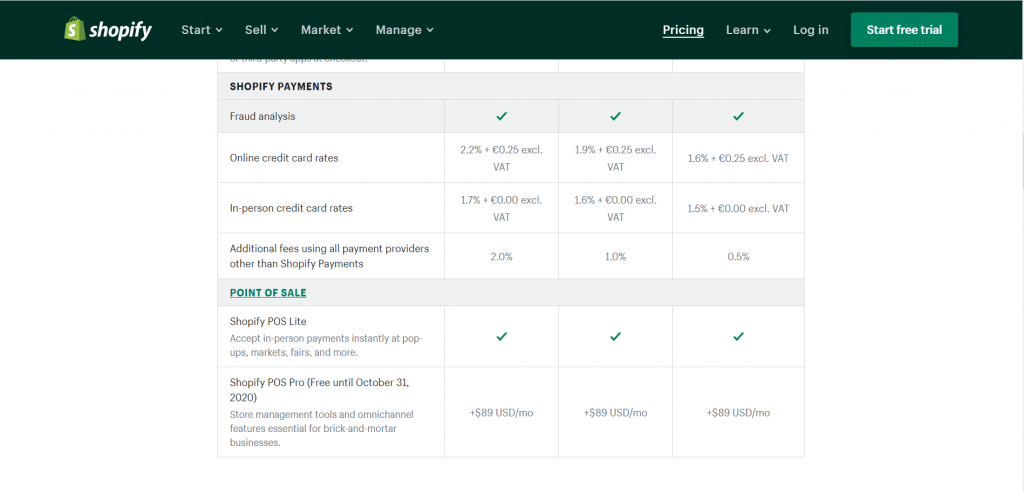 Shopify vs Shopify Plus | Buying Decision
For the vast majority of you reading this article, there's no reason for you to purchase a Shopify Plus license. You don't need the additional eCommerce business functionality. If you're not looking to sell wholesale, if you're not processing an insane volume of orders and if you don't consider your Shopify online business to be at the enterprise level – stay basic.
Standard Shopify stores still benefit from fantastic features. For example, multi-channel selling capabilities, abandoned cart saving and a whole host of highly-customisable free and paid themes. Not to mention, it's a hell of a lot cheaper than the cost of a Shopify Plus plan.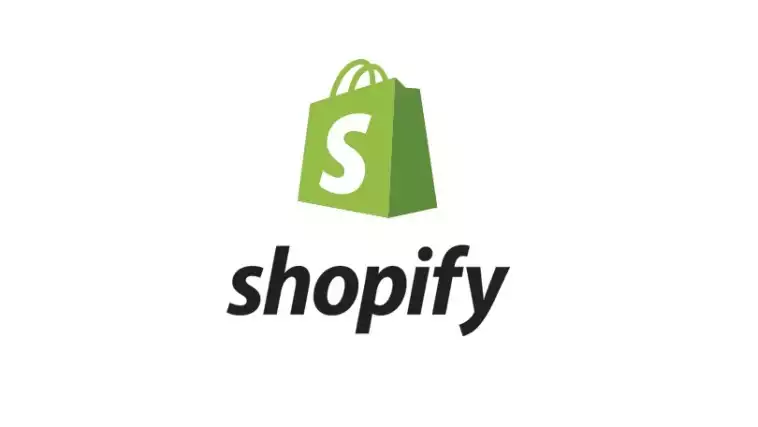 Why Shopify Wins
There are PLENTY of ecom platforms out there. Only one has a true NETWORK effect that can catapult your growth. Shopify has thousands of developers building apps and a robust ecosystem of integrations. This cannot be ignored. #ShopifyWins
Try Shopify First
We earn a commission if you click this link and make a purchase at no additional cost to you.
Granted if you're an enterprise, then you do need Shopify plus. Expansion stores will benefit from the ability to sell using the Shopify Plus wholesale channel in pairing with its multipass login.
On top of that, the Plus eCommerce analytics dashboard contains so many useful data metrics. That when paired with the Shopify Plus partners and merchant success program – Plus becomes an unquestionably robust enterprise-grade solution.
All in all, the power of Plus isn't required by most Shopify merchants. It's costly and most people simply won't need its features. But, if you're interested in an enterprise-grade solution. Well, it's difficult to go wrong with Shopify Plus.
Further read:
[interact id="61950894e81e4200184210da" type="quiz" mobile="false"]

Read More: