Last Updated on January 11, 2023 by DMEditor
eCommerce is growing exponentially, and businesses have been forced to incorporate it as part of their operations. Luckily, the digital wave started a while back, and companies do not have to do a whole lot to integrate eCommerce features on their website.
Shopify is one of the major eCommerce platforms globally, and it powers over 1.7 million businesses spread across 175 countries. eCommerce is not a silver bullet, and you need to get a few things right if you are to succeed with it. One critical part is inventory management. This piece will explain the best Shopify inventory management software and the process of finding the right tool for your Shopify eCommerce store. Read on;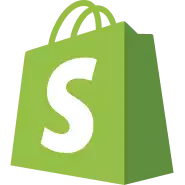 What is Inventory Management?
In eCommerce, this is the act of measuring the amount, location, pricing, and blend of the products available within your business. Note that traditional inventory management applied to goods in brick and mortar stores, within warehouses and stores, but this is a little different with eCommerce.
Here, inventory management could refer to products in your warehouse, within third-party logistic centers, or housed by a different business and bought through dropshipping.
The primary role of inventory management is to allow businesses to know what is available in stock, what is overstocked, what is understocked, and what is running out. Any eCommerce company that relies on a good reputation can be significantly hurt if customers constantly want to buy goods and can't find them in your company.
It is closely tied to the company's financial system since it gives leaders a bird's view of the potential revenue.
In Shopify, eCommerce inventory management gives an insight into customer preferences, business ideas, consumer interest, and buying trends thanks to the amount of data and analytics available on this online platform.
Benefits of Shopify Inventory Management Software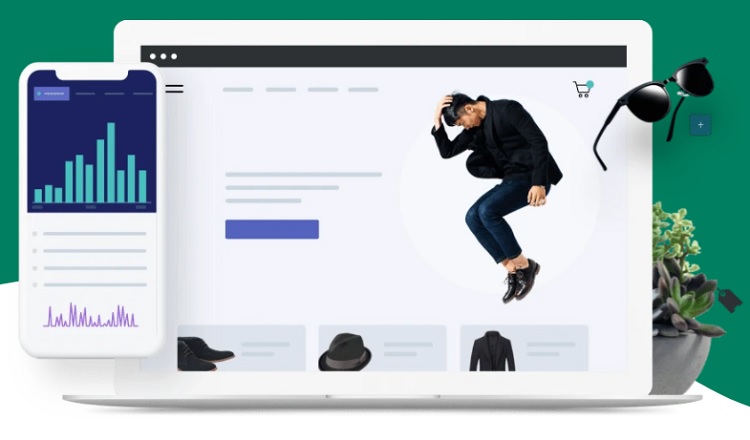 Avoids spoilage
This is particularly important if you sell items with an expiry date, such as food or makeup. You would not want these items to stay in stock for too long, as they can quickly go bad. A good Shopify inventory management system will help you determine the right amounts of these commodities you should hold in stock to avoid them going bad.
Avoids deadstock
This is stock that can no longer be sold but not expired. It mainly applies to seasonal items that can only be sold out within a specific time, past which they get out of fashion and become obsolete. With a reliable inventory management system, you can avoid this costly mistake and ensure all goods are sold within the stipulated periods.
Saves Costs
Warehousing costs are variable and depend on the number of goods you are storing. If you keep too much of a particular product or stay too long with difficult-to-sell items, you can easily spend too much on warehousing, which eats up your profits.
The prices of your goods typically include the cost of storing them, but with proper inventory management, you can ensure that these costs are kept within their limits.
Improve multichannel selling and demand forecasting
It is easy to track and fulfill orders manually, but it becomes challenging when orders start growing. This becomes a massive challenge if you sell commodities through multiple channels, as seen from the modern-day internet space.
A robust inventory management software will give you enough data points to forecast demand based on how your commodities move across multiple channels. It will also ensure that all your sales channels are well equipped with the right stock during different times of the year.
How to Identify the Best Shopify Inventory Management Software
Shopify has multiple software that can be integrated into their eCommerce store to offer enhanced inventory control. This third-party software provides more features than the traditional Shopify inventory management system and allows you to run your online business better.
You will come across many of them, and be careful to select a suitable one for your business. Here are some of the top features to look for in a Shopify inventory management system;
Setup and Integration
Regardless of the solution you buy, ensure that it is easy to set up and integrate with your Shopify platform. Without easy integration, you could spend a lot of time on the initial setup and face more risk of getting it wrong even down the road as you start using the software.
Always check the process of integrating this software to Shopify, and ascertain that you can do it within no time and get things running. It also helps to look into the support offered by the vendor and how quickly you can get it in case you run into trouble.
Distributed Inventory Support
E-commerce stores rarely serve customers through one channel, and you will need software that can support distributed inventory across multiple warehouses. This solution should let you track and manage inventory levels across multiple locations on a single dashboard.
For this feature to work effectively, it should be interfaced with the warehouse management system to give it the visibility required to fulfill orders across multiple locations.
Inventory Management Techniques
Inventory management methods have evolved, and all these software rely on particular principles. Do not be deceived by the fancy dashboard and user interface, but dig deep into the underlying principles and see if they are modern and consistent with your business.
Modern inventory management techniques are good since they reduce loopholes and cut manual work, which is always prone to human error.
Multichannel Support
Besides multiple warehouses, you will have to sell on various channels, something called multichannel retailing. Here, you will sell on your eCommerce store and other popular sites such as Amazon, Facebook, and Walmart.
A reliable inventory management software should help you track stock on your Shopify platform and all these different channels as well.
Customization Options
Not all businesses are made equal, and inventory management software should offer you the right customization features to tweak the dashboards to your preferences. This is particularly important for inventory control features and the reporting capabilities tied to the business's specific needs and requirements.
Top Shopify Inventory Management Software Apps
Skubana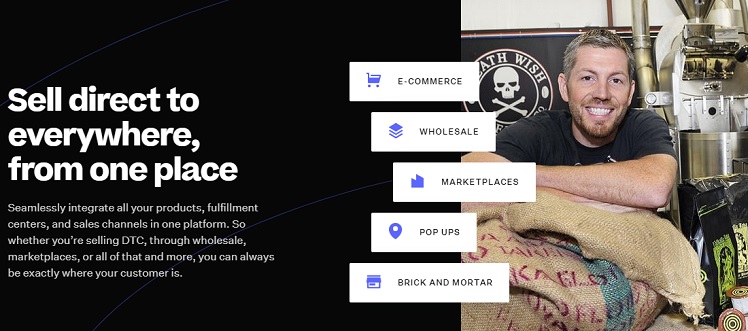 This software is dubbed The Operating System of Commerce. It allows multichannel inventory management, efficient multi-warehouse demand forecasting, and an automated purchase order system.
The rich analytics help store owners anticipate demand, check out trends, and calculate the business's true profitability based on all the related costs. These insights are helpful to high-level business operations as they help implement strategies that can cut expenses and improve processes.
It also has alerts on how you can reduce costs and improve profitability for each product. It easily integrates with eBay, Walmart, and Amazon. The pricing model is customized depending on the business needs, with prices starting at $999 per month.
Stock Sync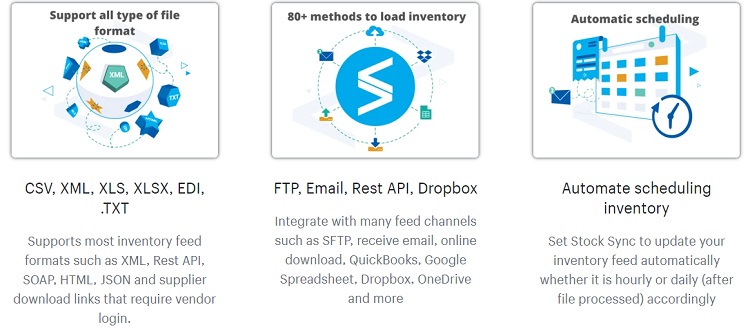 This is the most popular inventory management software in Shopify's app store. It boasts over 500 five-star reviews, which say a lot about its feature set and reliability.
It helps store owners update their inventories automatically, change product pricing based on business dynamics, handle several suppliers, move inventory from one warehouse to another and even interface with third-party vendor's sites.
Retail stores can quickly connect their online and physical business through multiple methods to give owners a consolidated view of their stock. It offers a free plan and a 14-day trial, after which the paid plans start at $5 per month.
Stocky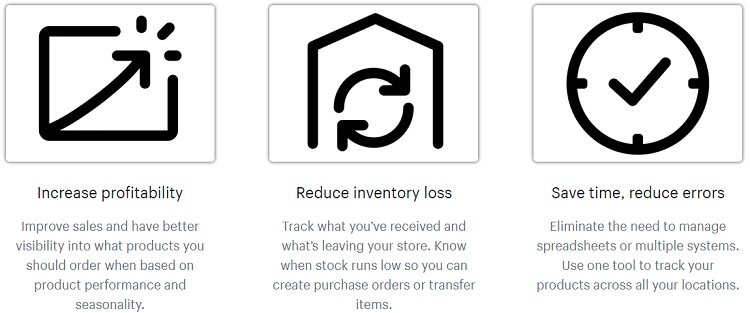 This is a highly rated Shopify inventory management software with many advanced features such as automatic stock updates, stock transfers, and demand forecasting.
The standout feature is demand forecasting, which looks at data collected over time and industry insights to give you an idea of what goods will be in high demand during specific periods.
It also offers forecasts based on the latest orders and sales performance, which is particularly useful for new and non-seasonal products that are tricky to sell through eCommerce channels.
The user interface is simple, and you can quickly create purchase orders for your vendors within a few clicks. It acts as a consultant by helping you decide which supplier needs the most attention and give order suggestions based on recent performance. Starters get a 30-day free trial, after which you can pick between six plans that range between $29 and $249 per month.
Syncee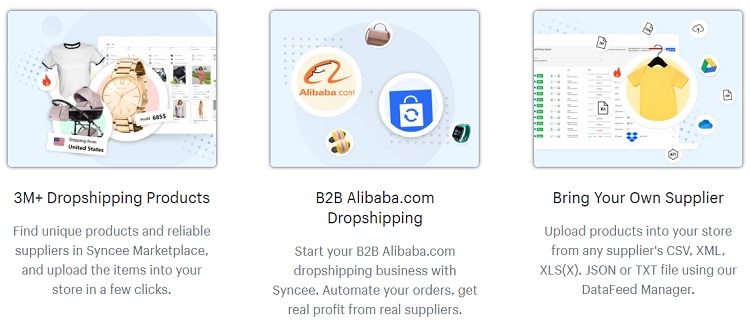 This is a cloud-based application that helps to manage product imports and inventory management for your Shopify store. You can automate most of the tasks involved in inventory management, filter products, and apply analytics-based pricing.
One standout feature of this application is how it offers a directory of over 60 suppliers you can pick from. This process can be entirely automated, a plus for newbies trying to form their relationships within this space. If you already have your network, Syncee allows you to integrate them with your online store.
Syncee's pricing feature is unique in this space, and it works well for businesses looking for a lot of flexibility. It offers nine plans starting at $19 per month, including support for up to 500 products.
StoreAutomator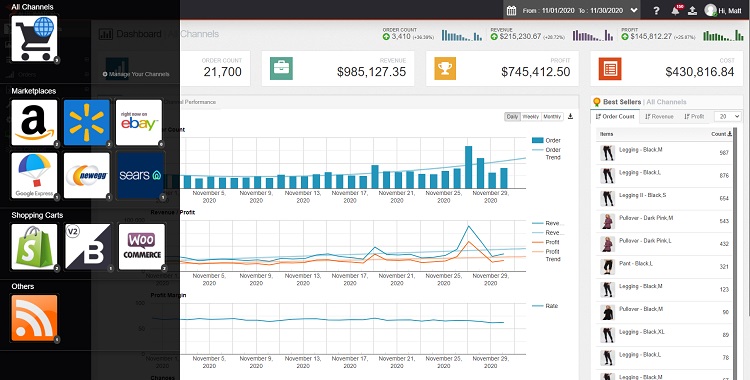 This application is designed for multichannel eCommerce businesses that want to get the best out of these channels. It lets you make product listings from scratch, enjoy smart selling, and take control of the stock you have with catalog management. It also adapts to various marketplaces through rich analytics and mapping.
Store owners who choose to use this platform can quickly sell items to customers globally, thanks to its sophisticated listing features.
The platform can also integrate to Amazon, eBay, Walmart, Etsy, and Google Express. Shopify has an existing collaboration with StoreAutomator, making it easy to build data, sync inventory, and, more importantly, run your business.
Katana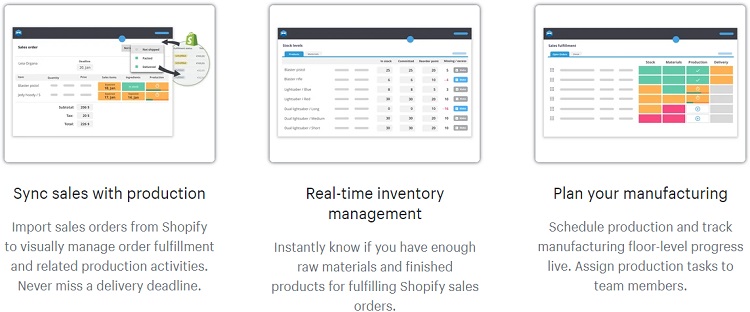 This inventory management software is perfect for stores that make their products rather than reselling what they get from suppliers. It allows you to manage raw materials, finished products, and sales from the same platform.
Its consolidated dashboards make it easier to have a bird's view of your production process, allowing you to improve it and eliminate losses quickly.
FAQs
Question: Does Shopify have an inventory management system?
Answer: Shopify has its native inventory management system, but it is limited, especially for businesses looking to sell products through multiple channels.
It is very limited in its abilities to manage inventory across popular channels such as Facebook and Amazon, a reason why you should consider integrating a third-party application or software.
Question: Can Shopify handle large inventory?
Answer: Unlike the common misconception, the enterprise version of Shopify's inventory management software can comfortably handle large inventory.
Question: How do I choose an inventory management system for Shopify?
Answer: There is no perfect inventory management system for Shopify, and you need to align one to your business needs and requirements. We have listed a couple above, and all of them have impressive features but consider other things such as the cost of the software, customer reviews, and ease of scaling up.
Shopify Inventory Management Software – Bottomline
You will come across multiple Shopify Inventory Management software, but understand that the one you pick goes a long way to determine how well this part of your business will run.
Inventory management is deeply tied to sales, which generates revenue for the business, and getting it right will set your company well on its way to success. Take your time and go over the various software features you are looking at before landing on a suitable one.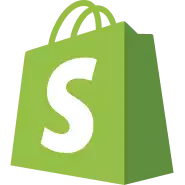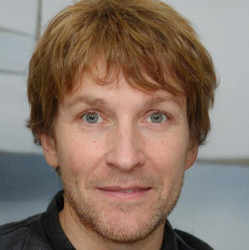 Latest posts by John Hughes
(see all)