Last Updated on April 22, 2023 by Ewen Finser
The last few years have seen the uptake of e-commerce grow exponentially, making it the perfect time for you to launch an online shop. However, with the rapid expansion of this market, many promising e-commerce platforms have been established, which has made choosing one difficult.
They all offer some unique features, but two stand out from the crowd: Shopify vs Shift4shop. Shopify has been the industry standard for many years now, but the newer Shift4shop has been making waves with its promise of better analytics tools and 24/7 support. So, which platform is right for you?
This post will compare the two so you can get an idea of which one might be best for your business.
Main Differences Between Shift4shop vs Shopify
The main differences between Shift4shop vs Shopify are:
Shift4Shop is limited to languages that use the Latin/Roman alphabet, which is similar to the English alphabet, whereas Shopify allows you to use over 50 languages on the site

With Shift4Shop, you can include multiple product images, image zoom, and video, whereas Shopify's default setting limits you to one product image.

Shift4Shop offers US-based store owners a free plan, whereas the cheapest regular Shopify plan costs $29/month without a discount making it an expensive option.

Shift4shop has a more complicated coding and user interface, whereas Shopify's user interface is more straightforward to understand and navigate

Shift4shop's themes are fewer and less appealing, whereas Shopify offers more attractive and stylish themes to choose from.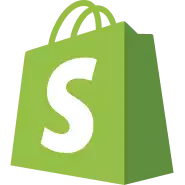 Shift4shop – A Brief Overview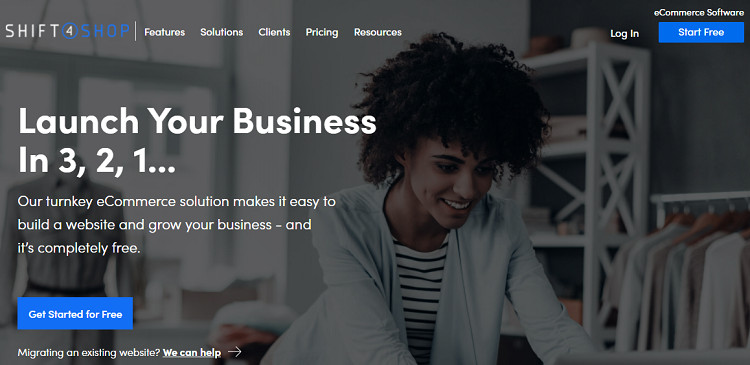 Shift4shop has been one of the best e-commerce platforms since its inception. It first launched as 3Dcart but was later purchased by Shift4Payments in 2020, who rebranded it to Shift4shop. Unlike most platforms, you don't need to buy apps and themes or pay transaction fees. You can do more than sell merchandise on this platform.
For example, you can chat with your customers, send them newsletters, offer a gift registry, and use its powerful product review system. Shift4shop has 200+ built-in features to help you get the job done.
Shift4shop Pricing
Shift4shop provides many benefits, such as unlimited hosting and 24/7 support. In addition, there are no transaction fees in all packages. Below are Shift4shop's pricing plans.
Startup Store Plan –

The Startup store plan is for new business owners. The monthly price of $19 gets you one staff account, no transaction fees, and unlimited product listings.

Basic Plan

– The Basic plan starts at $29/month for two staff accounts and allows up to $100,000 in sales per year.

Plus Plan –

With this $79.99 per month package, you'll have five staff accounts and access to customer-side comparisons of products, blog subscriptions, abandoned cart recovery, email marketing, and daily deals. If you want to increase sales, this package is perfect for you. It is ideal for businesses that aim to make over $250,000 in sales per year.

Pro Plan –

The $229 a year pro plan allows 15 staff members to access the platform, has email auto-responders, gift registries, loyalty programs, recurring orders, pre-orders, and priority customer service. It also caps sales at $1 million per year. There is also an Enterprise-level service tier available to those with higher sales volume. In this plan, pricing is customized.
Besides, Shift4shop offers a free end-to-end e-commerce plan that allows you to add an unlimited number of staff users. You also get to enjoy all the benefits like those in the pro plan. To access it, you need to use Shift4payments as your payment processor. Other costs include a 2.9% + 30 cents transaction fee.
Pros of Shift4shop
Offers a free, 15-day trial.

Easy to use – you don't do not need any coding knowledge to create your store.

You have over 100+ themes to choose from.

Access to 24/7 assistance and support.

The site is well optimized for SEO.

You have access to an app store where you can download plugins to spruce up your online shop.

By using Shift4payments, US entrepreneurs can build and run their stores free of charge.

You have access to a variety of store management, marketing, and sales tools on the platform.
Cons of Shift4shop
You can only make sales up to your pricing plan limit.

The free plan is only available to US customers only. International users of the platform have to pay $29 per month.

Some features require you to upgrade from the app store, which may push up your store's running costs.

Shift4shop has no mobile app

Offers limited customization options in template designs
Shopify – A Brief Overview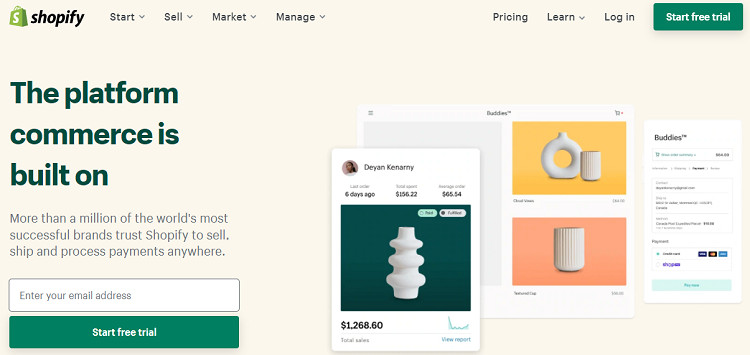 Shopify is a cloud-based multichannel platform that lets you grow your shop across multiple channels, including web, mobile, social media, marketplaces, and brick-and-mortar locations. The platform offers powerful features that allow businesses to utilize enterprise-level technology. Shopify is reliable and scalable for all business sizes – with over 1,700,000 enterprises using its platform worldwide.
The list of brands that trust Shopify includes Tesla Motors, Budweiser, Red Bull, the LA Lakers, the New York Stock Exchange, GoldieBlox, and many more.
Shopify's Pricing
Shopify provides a choice of five pricing plans according to your needs. Below is a list of the price packages on offer:
Shopify Lite – $9 per month

– This plan is ideal for people who want to sell products in person without operating a storefront. It allows you to add Buy buttons to any website and accepts credit card payments for your custom orders.

Basic Shopify – $29 per month

– This plan comes with a fully functional online store module that includes credit card processing. You'll pay 2.9% + 30¢ per transaction. You also get 24/7 support, fraud analysis, discount codes, staff accounts with manual order creation, a website, and a blog module.

Shopify – $79 per month

– You get the same features like the basic plan in this plan. Credit card fees start at 2.6% + 30¢. You also get gift card management, professional reports, and abandoned cart recovery. The plan also provides you with five staff accounts.

Advanced Shopify – $299 per month

– With this plan, you get all of the features of the regular Shopify plan, an advanced report builder, and real-time carrier shipping. The credit card fee is 2.4% + 30 cents. You also get 15 staff accounts for your shop.

Shopify Plus – $2,000 per month

– Shopify Plus, is a premium plan that features unlimited bandwidth, storage, and employee accounts. To use this plan, you need to contact Shopify to discuss your needs and get a quote.
Pros of Shopify
No transaction fees if you use Shopify Payments.

The platform has an easy-to-use dashboard.

Provides 24/7 customer support.

Offers a free 14-day trial.

It gives you a variety of free, attractive themes to choose from.

It sizable third-party app store that provides valuable add-ons to your store.

You can sell and manage your store via the Shopify mobile app.

It has an easy-to-use user interface which does not require any coding knowledge.

Shopify gives you a choice of different pricing plans to fit your budget.

The platform has a fast loading speed which improves the customer experience.
Cons of Shopify
Shopify does not have a free plan.

Its multi-currency option is only available if you use Shopify Payments.

It has limited free themes.

It comes with a lot of features that can be confusing to new users.

Its payment mode – Shopify payments – only works in selected countries.
Shift4shop vs Shopify – Their Common Features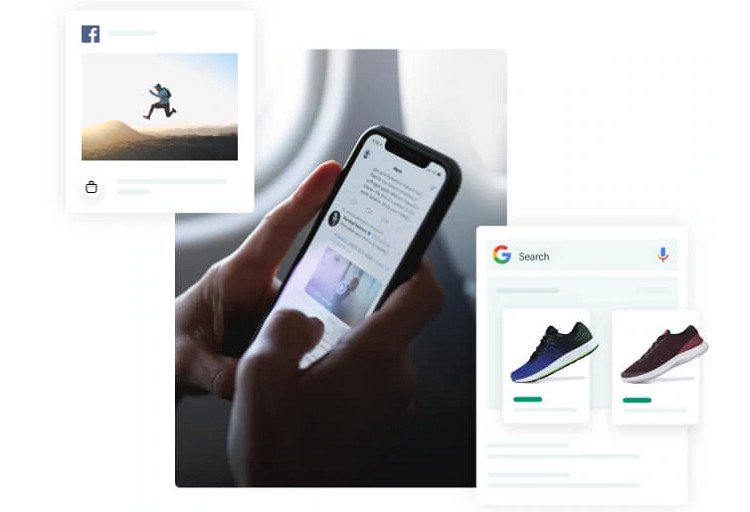 Automated Calculation of Shipping Charges
One of the most convenient features of both platforms is that you can calculate rates for shipping in advance. This is handy in estimating how much your customers will need to spend in total to get their purchase.
On the Shopify platform, you can use 'real-time carrier shipping.' This feature helps you calculate the exact shipping cost for each customer based on the size/weight of the product and their location.
Point of Sale (POS)
With this standard feature, you can accept card payments on the spot no matter where you are. All the transactions carried out using the POS are automatically added to your online sales account. In so doing, your accounts and inventory will always match despite the multiple sales channels.
Abandoned Cart Recovery
According to statistics, 88% of online shoppers abandoned their orders in March 2020. When customers abandon their carts online, you need to offer them a way to recover them.
This feature is available on both Shift4shop and Shopify, and it makes it easier for you to reach out to those customers using email to get them to come back and convert.
Inventory Management
Both Shopify and Shift4Shop are great for inventory management. These platforms have features that automatically track order volume and notify you when inventory is low.
You can also create automated rules to reorder from suppliers. Shopify provides you with a way to do unlimited inventory management across multiple store locations. That makes it the better option for simultaneously managing brick-and-mortar stores and online sales.
Reports and Analysis
Shift4Shop and Shopify offer complimentary in-depth reporting tools to help you see your best-performing products and where you need to improve in your business.
For example, Shift4Shop tracks the drop-offs in the order process so you know where people are stopping in their shopping journey. Both platforms also integrate with Google Analytics, giving you a better look at your website. They also have a dashboard feature that makes reports easy to generate and view.
Blogging
Both Shopify and Shift4Shop come with blog-building modules optimized for SEO. This way, your blog posts have an even better chance of being found on search engine result pages.
Also, both platforms let you organize blog posts into article categories for easier access. You can also enable readers to leave comments, which is a great way to build relationships with them.
Online Store Capability
With Shift4Shop and Shopify, you do not need to be a coding wizard to build an online store. You can host and sell unlimited products, create variations, use different sales channels, and access over a hundred different payment gateways.
Multiple Apps and add-ons
Although Shift4Shop and Shopify provide extensive app stores, Shopify is the more popular choice with developers. The number of available apps in Shift4Shop's store is not as high as the number of available apps in Shopify.
Multilingual Options
Shift4Shop is an excellent tool for translating your homepage into another language. However, the extension only supports the homepage.
You can also use Shopify's checkout page language extension to translate into over 50 languages. That said, neither tool enables site-wide multilingual capabilities–unless you opt to use a third-party extension.
Search Engine Optimization (SEO)
Both Shift4Shop and Shopify allow you to optimize your e-commerce site for SEO. They also have editing Meta tags, product descriptions, headlines, and Google's product reviews.
They also offer automatic generation of a sitemap for your store. Shift4Shop's pages are Google-AMP compatible, but to achieve the same result using Shopify, you will have to download a plugin. Also, you can customize your URL structures on Shift4Shop however you want, although Shopify may not be quite as flexible.
Reasons to Choose Shift4shop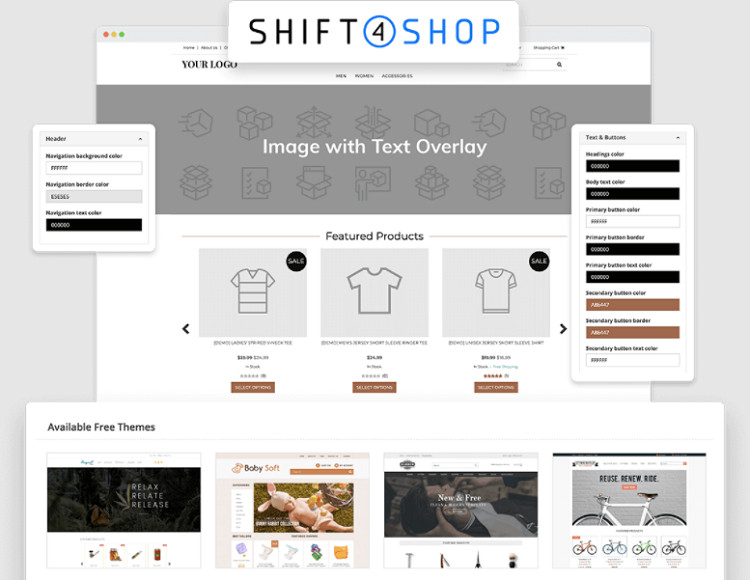 If you are looking for an affordable platform and do not want to spend extra on adding apps.

If you are ready to learn more about the platform to access its more advanced features.

You will be able to use the platform at no cost in exchange for using their in-house payment processor.
Reasons to Choose Shopify
Setting up your store using Shopify is a breeze.

The platform provides beautiful and stylish templates to build your store.

It has a convenient in-house platform.

You can use the free trial as you gauge whether the platform is right for you.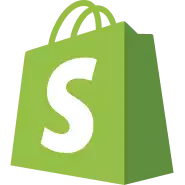 FAQs
Question: Can I upgrade or downgrade my current Shopify plan?
You can update your plan at any time. In this case, Shopify will pro-rate your previous plan, and then the cost is deducted from your new subscription. However, if the plan you are ending is no longer on offer, you cannot switch plans or pause your store.
Question: Between Shift4shop and Shopify, Which Platform Works with More Apps?
Answer: Shopify is the more versatile platform since many apps work with it (and few for Shift4Shop). If you plan on working with a lot of extras like plugins and apps, Shopify will suit your needs better than Shift4Shop.
Question: Is Shift4shop Better than Shopify?
Answer: Shift4Shop and Shopify both provide e-commerce platforms for small and medium-sized businesses. Both platforms target non-technical users, and their prices are similar on comparable plans. Shopify is slightly better for ease of use and style.
However, Shift4Shop has more features available right away and offers a forever free plan. To make an informed choice, take advantage of the free trial provided by both platforms.
Question: Does Shift4shop Provide an SSL Certificate in Their Plans?
Answer: Shift4Shop offers a free SSL certificate with all their plans. SSL certificates show safety, and so their presence can make shoppers more likely to buy from a store that has them installed.
To check if a site has an SSL certificate, you can look at the URL. If it starts with http, then there is no SSL certificate present. If it begins with https, then there should be one.
Conclusion
Shopify is an excellent choice for brands with physical locations. It integrates seamlessly with your online store and has a supportive, active community. Shopify also offers a perfect POS system that puts all your sales in one place.
Shift4shop offers an enticing offer with its free end-to-end e-commerce plan. Shift4 Payment, the company's in-house payment processor, is also free for any US merchant. This enables them to access one of the most feature-rich all-in-one e-commerce platforms on the market today.
Shift4shop is still relatively new and growing despite previously trading as 3Dcart. Many of its features are still not perfect, and the platform had a bad reputation in the past. Thus, I'd choose Shopify since it is more established and has proved its reliability as opposed to Shift4shop.