Last Updated on April 22, 2023 by DMEditor
Amazon and Shopify are excellent eCommerce business solutions for entrepreneurs of all levels. Amazon is the world's largest online retailer.
Shopify is a well-known and trusted platform that enables you to sell anything online. It is an e-commerce app created for small business owners and entrepreneurs to use as a website, blog, or e-commerce store.
One question that arises often is, "How do I sell Amazon products on Shopify?" It is as simple as linking your Shopify store with your Amazon Seller Central account. This article covers some of the things you need to know to make successful sales of Amazon products on Shopify.
How to Sign Up to Sell on Shopify

Shopify offers so much more than just the ability to sell products. You can easily customize your site with themes and plugins, monitor your inventory levels, customize checkout pages, and more.
For $29 a month, Shopify offers you an opportunity to set up your eCommerce store to sell your goods. To sell Amazon products on Shopify, you need a Shopify account. You can take advantage of the free 14-day trial period to set up your account. If you don't have one, follow these steps to sign up.
Sign up
The first step is to visit Shopify.com, using the sign-up page to create your account. Once you have entered your email address, click on "start free trial."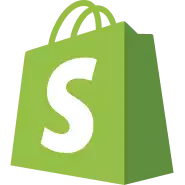 Name your Shop
Shopify will check your store name to make sure it is unique. If it is not, they will ask you to choose something else for your site. After this, Shopify will ask for a few more details, including your name, address, country, and contact number. You will also need to provide details of what you intend to sell.
Setting Up Your Shop
After signing up and naming your new online store, your next step is the store admin screen. From there, you can start customizing your store, uploading products, and setting up payments and shipping information.
Choose a Theme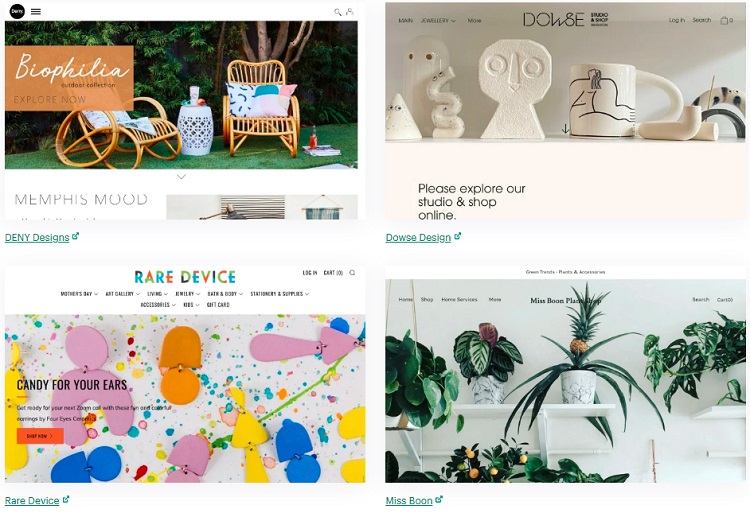 As a Shopify user, you don't need to worry about whether your website is supported. The Shopify store has its official theme store. All of these themes are designed by experts and come with free and premium options. When you purchase a premium theme, you can rest assured that it will have more modifications and a slick design.
Premium themes will cost you between $100 and $180. However, they are a worthwhile investment because they custom fit your shop to specific industries or products. With a premium theme, you can get a professional look instantly for a reasonable price.
Customize Your Shopify Settings
You will need to set up your shop in the way that you like using the theme that you have chosen. To do that, navigate to the admin screen and click on "themes" from the navigation menu on your left hand.
This page will show you your theme in the top box, with two buttons in the top right corner. One button is "Actions," which will allow you to modify simple settings changes. Clicking the second button, "Customize," brings you to a page that controls all the basic functionality of your store. Explore the different options and find out what your site can do.
Start Adding Products to Your Store
To start adding products, navigate on the left side of your screen and choose products. After you click on it, it will take you to a page to start adding products. You can also import them from another site by clicking on the "Find Products" button.
To make sure customers know what is in your store, give details about your products. Include all the items that will help with SEO, such as name, description, and URL. Details are everything to a customer. Give them everything they need to know about your products to help them decide if it is right for them.
Add Payment Gateways
This is the point where you set up how you will be receiving payments from your customers through your site. To choose a payment gateway, click on settings, then payments.
Payment gateways are different from one another. You will need to compare prices and commission rates, but you also need to think about features. Some gateways offer more features than others. Here is a list of things to consider when choosing a payment gateway:
Commission rates
Types of cards the payment gateway accepts, for example, Visa, MasterCard, American Express, and so on
Customer service availability
Shopify charges a payment processing fee for every transaction, as well as a gateway transaction fee. If you live in the US or UK, you pay fewer transaction fees using Shopify payments. You may also enjoy a lower transaction fee depending on your Shopify plan.
Set Up Your Domain Name
Before your site can go live, you will need a domain name. If you don't have a domain, Shopify can help. You can purchase a domain from them or a third party. Shopify domains start at $9-$14 per year and include hosting. Other domains from third parties start at $10 per year, and you will have to buy separate hosting from another company.
Launch Your Online Shop
At this point, you are ready to launch your online shop and start selling. Before you do that, here are a few things to do.
Make sure you fill out all necessary information in the settings area on the left. You can also use Google Analytics to track your visitors.
Keep your shipping rates in line with Shopify's to ensure you don't make losses by charging low rates.
Test your payment gateway and order system.
Ensure you set tax rates on all taxable products.
How to Set up Your Product Listings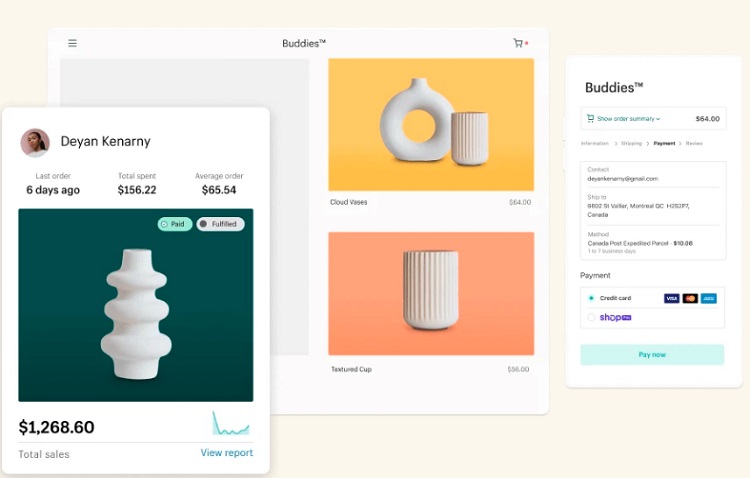 As a Shopify store owner, you know that one of the best ways to generate more income is through adding Amazon products. The problem is that adding Amazon products to your Shopify store can be tricky and time-consuming. Here is a step-by-step guide on how to add Amazon products to your Shopify store.
Login in to Your Shopify Account
To sell your Amazon products on Shopify, you need to login into your Shopify account first. Navigate to the products section to start adding products.
Import Your Products
You can use several apps like the Amazon import or Bytestand app to help you import products from your Amazon account to your Shopify store. After installing the app choose your plan depending on the number of products to import from Amazon.
Bytestand imports your product catalog from Amazon to Shopify. It simplifies the process by automatically pulling your Amazon inventory into your Shopify admin section. You don't have to enter anything manually; just one click, and that is all.
Set Up Your Payments Settings
To start earning money from your online store, you need to set up a payment system. To do this, head to the Settings menu and select "Payment Providers." In the "Accept Payments section," click "complete account setup." Put in all of your details and banking information, and complete the process.
Configure Your Checkout Settings
This is where you choose the options for your customer accounts and how to process orders. You can save a lot of time by selecting automatic options. You can also set your account policies for returns, privacy, and terms of service.
Provide Your Shipping Information
To get Amazon to automatically fulfill your Shopify orders, set up carrier-calculated shipping rates. When customers enter their address, Amazon calculates the shipping rates for them. This is just one of the tools that help to automate your business.
Upload Your Products from the App to Shopify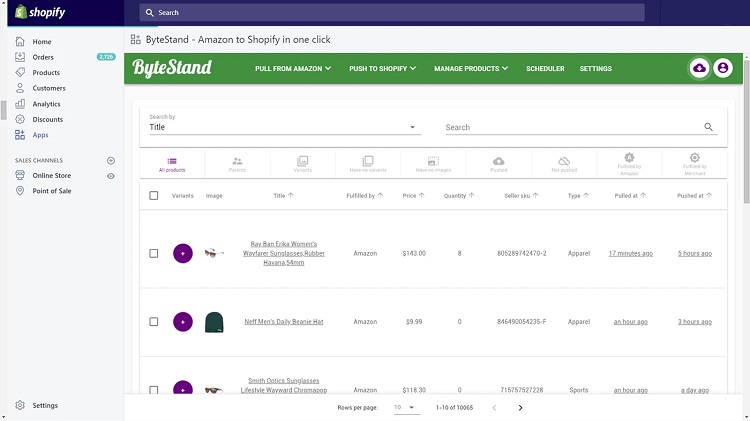 Once you provide the required shipping information, it is time to push your products from the app to your online store. You can update your products anytime you like, or you can set up the automatic scheduler – under the "Menu." After that, consider organizing the products in such a way that a customer can access them easily.
Launch Your Store
Having done that, you are ready to go. Click on "Online Store" in the menu, then "Preferences," Scroll down to the "Password protection" to disable it. Once you click "Save," your store is live!
Setting Up Your Shopify Marketing Strategy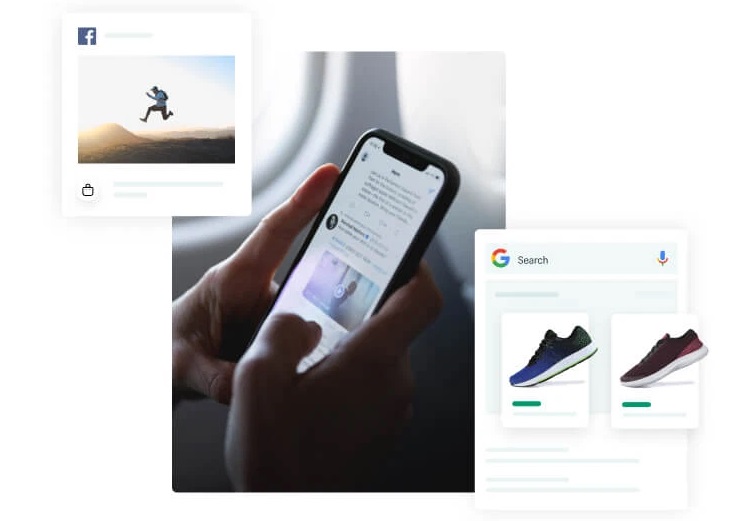 In today's competitive business world, standing out as an eCommerce entity is vital. You need to make sure that your marketing strategies are sound and getting the word out there.
For an eCommerce business, this means using various outbound marketing strategies to engage potential customers and make them want to find and purchase from you. Below are some marketing strategies that you can use to stay ahead of the pack.
Optimize Your Site for SEO
To market your brand online, you need to optimize your website and individual product pages for the keywords your customers are searching for. SEO is still an essential part of marketing, so do not let it slip through the cracks. Pay attention to your SEO on your site as well as the individual product pages.
Use of Social Media
Social media marketing is an effective way to engage with customers, promote your products, and reach new users. For instance, by uploading posts to Facebook, Instagram, Twitter, and other social media sites, you can share your posts with your followers without having to pay for advertising.
When customers run into issues, you should be there for them with kindness and support offering excellent customer service.
Having Customer Reviews on the Product Pages
According to research by Inc.com, 84 percent of people trust online reviews as much as they trust their friends. Another 68 percent make purchasing decisions after going through several reviews.
Customers have a lot of things to say about the products they buy. So, you should have a place for them to do just that. To add customer reviews on your product pages, you can use various plugins from the Shopify app store. Yopto and Pixlee offer excellent services that can help with this.
Email Marketing
Email marketing is one of the most effective ways to connect with your audience because it is easy to personalize content, and it is relatively inexpensive. Writing emails to your customers is a great way to do outreach.
Send your customers personalized messages where possible. You can include the customer's name in the subject line or send messages based on their previous purchases. In that case, you will be acknowledging them and hopefully make their experience with your business better.
Affiliate Marketing
Affiliate marketing is a powerful Internet marketing strategy that businesses employ to spread their message. To do this, they pay affiliate businesses or people to generate leads and sales.
Affiliates are often compensated with commission fees for their hard work, encouraging them to find creative ways to promote the company and its products. Having an affiliate marketing strategy is an effective way for your business to make sales and reach customers.
How to Manage Orders on Shopify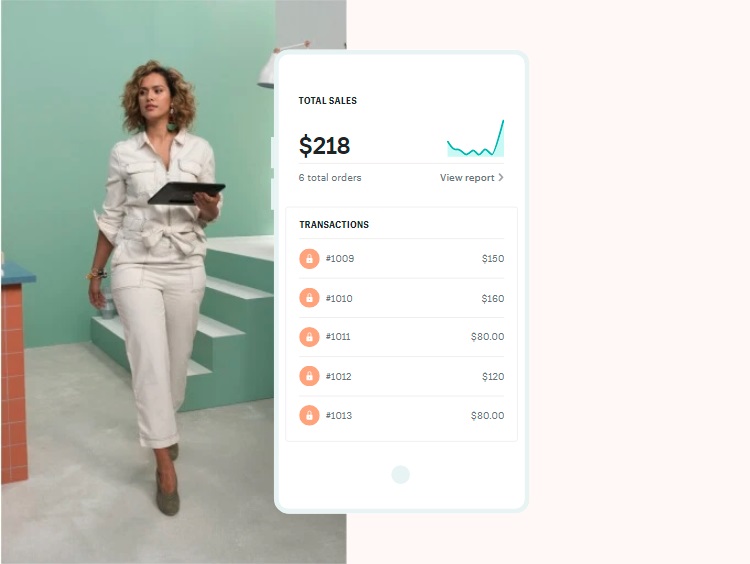 Managing your orders on your Shopify store is essential as it keeps you in touch with your customers. It also helps you ensure that you carry out order fulfillment on time and that customers receive their goods without delay. Here is how to manage orders in your store.
To View an Order
On your Shopify admin page, click on "Orders."
Click on the order number – details of the order will be displayed
To Check Which Currency a Particular Customer Uses to Pay for Their Orders
Click on "Orders" on your Shopify admin page
Open any order
On the payment section, click on "View orders in customer currency."
To View an Order's Timeline
On your Shopify admin page, click on "Orders."
Click on the order which you want to view its timeline
Scroll to the timeline section on the order details page
To Contact a Customer About Their Order
From your Admin page, go to "Orders."
Click on the order for the customer you want to contact
On the "contacts" section, click on the customer's email address
Enter the message you want to send in the "Contact customer" dialog box
Click on "Review email."
After reviewing your email and making sure it is okay, click on "Send notification." To make any changes to the email, click on "Back."
To View the Status of an Order
Click on "Orders" from your admin's page
Search the order from the search box. You can either use the customer's name, order number, receipt number, or email address.
To View the Details of the Order, Click on the Order Number
Click on "More actions menu."
Click on "View order status."
FAQs
Question: Do I Need a Business License to Sell on Shopify?
Answer: You don't need a license to sell on Shopify. However, there are some cases when you need to own a business license. This is because the specific location or type of business may require one. For example, if you are in a city that requires a business license, it might be best to check out with Shopify first. However, depending on your location, Shopify might not need a business license from you to sell. It is essential to know the details about your area before you make any decisions.
Question: Can I Sell Amazon Affiliate Products on Shopify?
Answer: You can sell amazon affiliate products on Shopify. A new app – Amazon Associate Connector – is custom-designed for Shopify merchants and helps you sell any Amazon products on your Shopify store without installing or using any third-party apps. You can earn affiliate commissions in addition to Shopify rewards.
Question: Between Amazon and Shopify, Which is Cheaper?
Answer: To start online selling, you need a monthly subscription. Shopify is the cheapest option for sellers who want to list their products on Amazon or other platforms. The lowest plan (Basic Shopify) is $29 per month, and there are no additional fees. Amazon's lowest plan (Professional Selling) costs $39.99 per month, and the seller will also pay an extra fee on each item they sell. So, in terms of monthly subscriptions, Shopify is the cheapest option.
Conclusion
Amazon is just one of the many eCommerce marketplaces you can sell your items. But if you want to try something different, you could choose a couple of other platforms.
Selling on both Amazon and Shopify gives you the best of both worlds. Shopify is simple because it is based on simple skills that anyone can do. You have to cut, copy, paste, drag, and drop your products into it, and then you are ready to go. Selling your Amazon products on Shopify will also boost your sales significantly.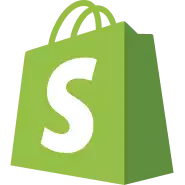 Read More: