Last Updated on April 22, 2023 by Ewen Finser
In 2020, online sales worldwide amounted to 4.28 trillion dollars. Getting your product online as soon as possible by learning more about using Shopify vs Amazon FBA will allow you to get in front of all the people that already spend money online—and all the people that will start buying retail online.
Choosing the right platform for your business will help you avoid frustrations when you're just getting started. Many people have the idea of getting their business up and running but quit before they get started because they experience massive overwhelm.
Continue reading and I'll help you wade through the confusion of Shopify vs Amazon FBA.
Main Differences Between Shopify vs Amazon FBA
The main differences between Shopify vs Amazon FBA are:
Shopify requires you to build your own customer base, whereas Amazon FBA already has 12 million Prime members ripe and ready to buy.
Shopify has a flexible design ability, whereas Amazon FBA doesn't allow you to change the look of the product page at all.
Shopify requires you to get people to trust your brand, whereas people already know and trust Amazon.
Shopify generally gets a 1%-3% conversion, whereas Amazon FBA gets around a 10%-30% conversion.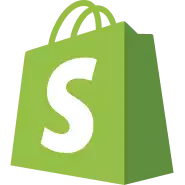 Shopify vs Amazon FBA: Shopify Overview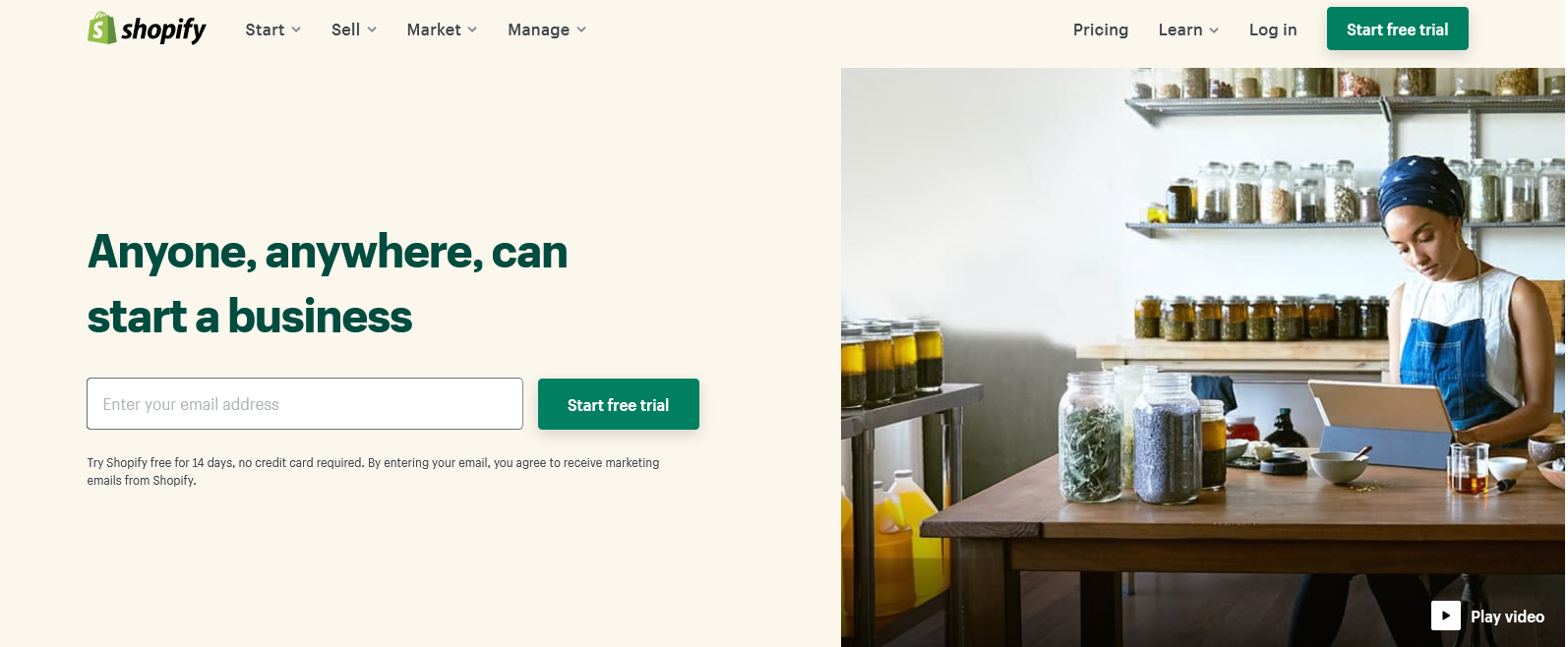 Billionaire Tobi Lutke founded Shopify in 2006 and the company has skyrocketed in success over the years. Shopify believes that anyone, anywhere, can start a business using their platform. They let you try Shopify for 14 days without taking your credit card information.
With Shopify, you can use their platform to sell products to anyone, anywhere—even in person with Point of Sale.
Beyond allowing you to create a fully functioning e-commerce website without a lot of tech know-how, it also allows you to take the guesswork out of marketing your business. They offer many built-in tools for creating and executing your digital marketing efforts.
Shopify simplifies managing your orders, shipping, payments, and more. With over 1,700,000 businesses in 175 countries—they're doing something right.
Pros
You don't need a lot of technical know-how to start your own online store
Free 14-day trial
Mobile-friendly
Free Shopify payments
Cons
Must find your own customers and drive traffic
Your brand has to build trust with visitors
3rd party payment provider fees
Shopify vs Amazon FBA: Amazon FBA Overview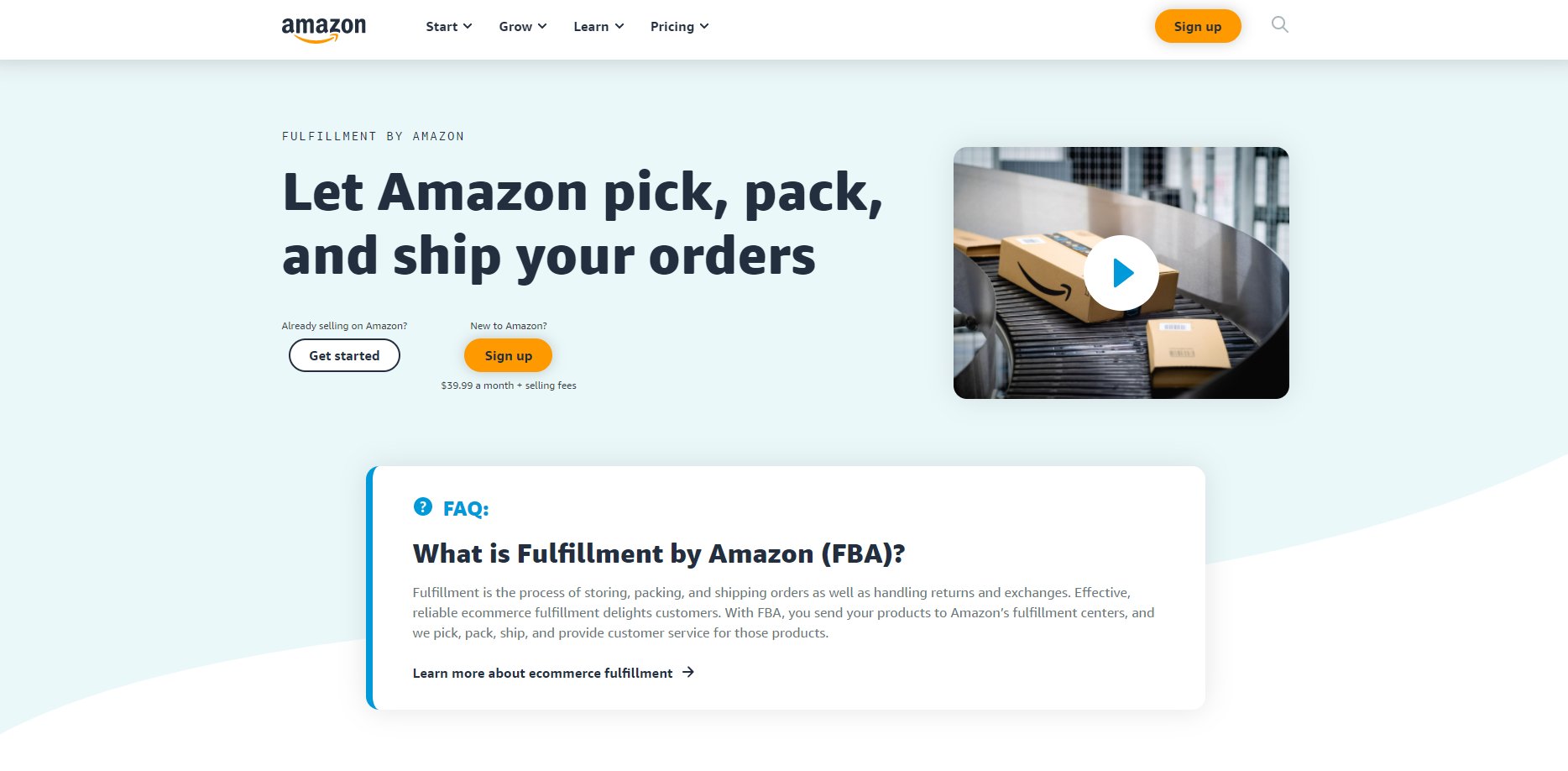 Jeff Bezos started Amazon in 1994 by selling books online and the business now has gained customers from all over the world. There are currently over 12,000,000 Prime customers, which is why many people choose to sell with Amazon FBA.
If you don't want to pick, pack, and ship your orders then Amazon FBA may just be the answer to your cries for help. When you use Amazon FBA vs Shopify, you don't have to get your hands dirty. You send the products you want to sell to Amazon and they store, pack, and ship the orders as well as handle returns and exchanges.
When customers enjoy consistent, reliable shipping and customer service that equates to more sales for your business.
Amazon FBA makes it easy to get started. All you have to do is set up FBA, create your product listings, prepare your products, and ship them to Amazon. When you use Amazon FBA, your products are eligible for Amazon Prime FREE two-day shipping, free shipping, and other benefits.
Amazon is a $1.6 trillion company and that's because people trust them enough to buy from them. Keep in mind that you're looking at paying a minimum of 15% to the Amazon platform for having your products on the site.
Pros
Instant access to customers from all over the world
Get going immediately after you're approved
Built-in customer service
Easy returns and refunds service
Cons
Fees of 15%-40%
No ability to control your store page
Competitors undercut your pricing
Shopify vs Amazon FBA: Which One is Easier to Use?
When you compare the two platforms and look at Shopify vs Amazon FBA, it's clear to see that Amazon is hands down easier to use than Shopify. When you use Amazon FBA, you don't have to do much of the heavy lifting. Since that is the case, you do have to pay the price for that.
When you use Shopify, once you get things set up, you can choose to use a fulfillment company so you don't have to ship products and do things like that.
Shopify vs Amazon: Which One Can You Make the Most Money with the Fastest?
Since Amazon is so easy to get up and running, it is likely the way you can make money the fastest. If you do have a built-in audience then it might work well for you to set up your Shopify store and market to them. I recommend trying out Amazon to get your feet wet and then see if you want to continue selling online. If you do, then give Shopify a shot and see how you do marketing for your own website.
Pricing for Shopify vs Amazon FBA
If you're bootstrapping like many new businesses, you don't want to put out too much money when you first start out. Understanding the pricing of Shopify vs Amazon FBA can help you make your decision about which platform you want to go with.
With Shopify, you get a 14-day free trial that you don't need to use a credit card on. After those 14 days, you have to pick from one of the plans Shopify offers.
Shopify Lite doesn't let you open your own online store, but it does allow you to use their cart features. This lets you put a functional buy button on your own website. It's only $9 a month so it's pretty inexpensive if you already have a website and want to add selling ability to it.
Basic Shopify lets you build a Shopify store. You'll be able to design your website the way you want to with either free or paid Shopify themes. This plan is $29 per month.
Shopify Plan is the best plan when you really want to grow your business. It gives you more staff accounts and the ability to access professional reports. This plan is $79 per month.
Advanced Shopify Plan gives you even more features and collects a smaller percentage of transaction fees on your site. This plan is $299 per month
Shopify Plus is best for high-volume merchants and there is no set price because it depends on your needs.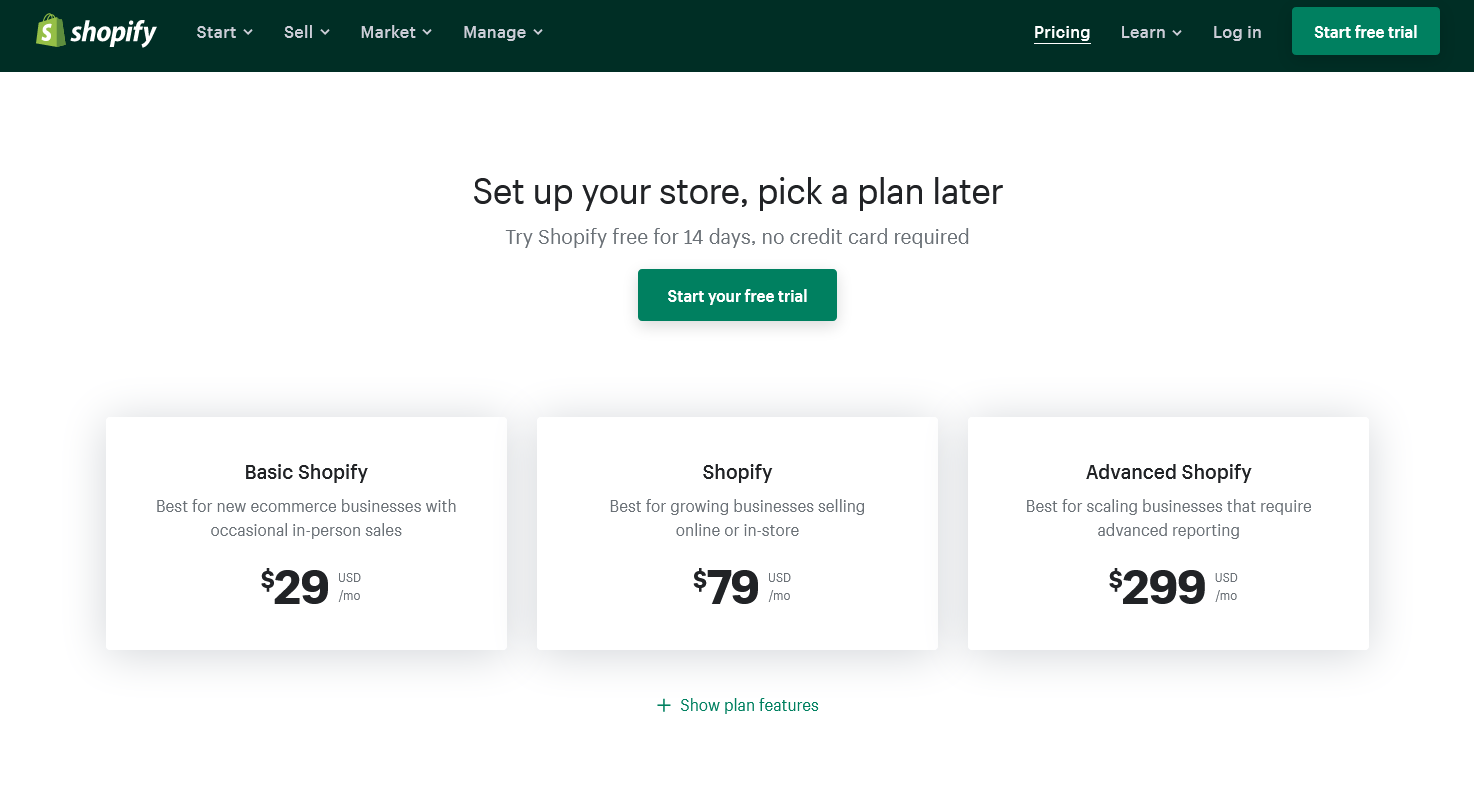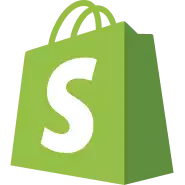 Amazon FBA Pricing
Amazon FBA keeps it pretty simple with their pricing. You can get started for $39.99 per month for a professional account plus selling fees if you sell more than 40 units a month. If you sell less than that, you only have to pay $0.99 per item sold.
Some of the fees include:
Inventory storage fees
Long-term storage fees
Fulfillment fees
Unplanned services fees
Removal order fees
Returns processing fees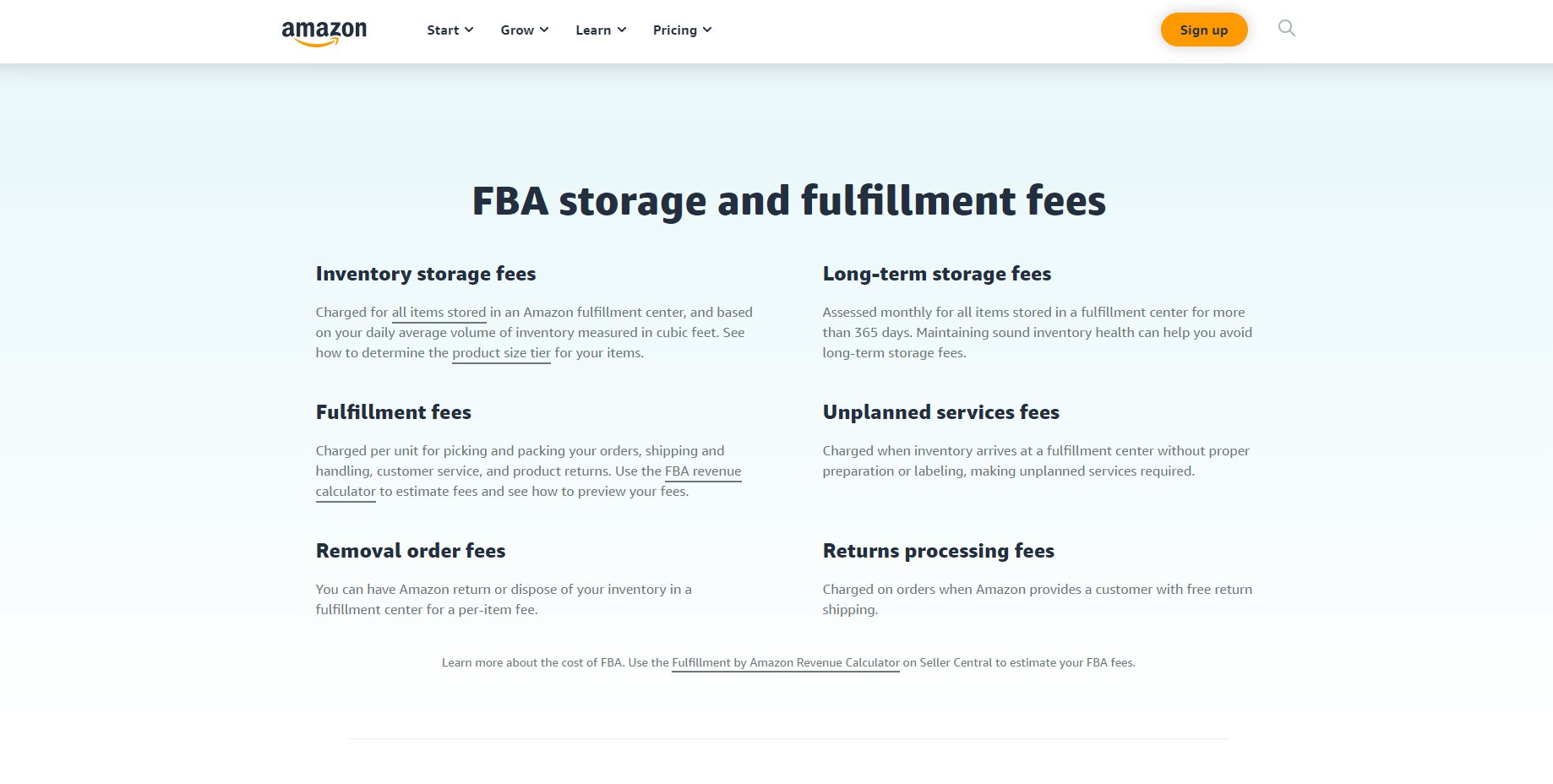 They have a calculator that helps you figure out your margins so you know how much you have to price your item to actually make a profit.
There are a lot of fees, so it can make things confusing and while they are done off of percentages, they do have minimum amounts for each fee.
The fees also depend a lot on what you're selling, so while one vendor might be paying a certain price for the fee, you might pay more or less.
Is Shopify or Amazon FBA Better for Dropshipping?
Both Shopify and Amazon FBA make it easy for you to dropship. It really depends on which platform appeals to you overall. As we pointed out earlier in the article, if you want to build your own brand then Shopify is the way you want to go but if you don't care about that as much then Amazon FBA will allow you to reach a lot of people much faster than Shopify.
Other Popular E-Commerce Platforms
If you want to check out some other great options for e-commerce platforms then don't miss out on the following:
WooCommerce
Magento
Pinnacle Cart
FAQs
Question: Is it cheaper to sell on Amazon or Shopify?
Answer: Generally, it's cheaper to sell on Shopify but you do have to keep in mind that you need to put money out for marketing. Until you do both, you won't know which one is going to cost the most for you to sell your products online.
Question: Can I use both Shopify and Amazon FBA?
Answer: There are a lot of people that want to enjoy all of the Prime customers from Amazon, but they still want to build their own website and promote their own brand. It's perfectly fine to use both Shopify and Amazon FBA.
Question: Can I use Amazon FBA with Shopify?
Answer: Yes, you can but there are some nuances to it that you need to check out depending on your location, so make sure to take a closer look.
Question: Is Amazon FBA worth it?
Answer: Some people think Amazon FBA is too saturated, but there is still plenty of room for people that want to "do things right," and be successful. It's definitely worth it and plenty of people are raking in piles of cash after putting in the work.
Question: What Shopify apps do I need?
Answer: When you start with Shopify, just keep it simple. Once you start setting things up, you can start adding apps and getting the user experience you want.
Question: Is there a transaction fee on Shopify or Amazon FBA?
Answer: If you don't use Shopify payment they do charge you a transaction fee on every transaction. And if you're an individual seller on Amazon FBA then you also have to pay a transaction fee instead of a monthly subscription fee.
Which Platform Comes Out on Top?
Now that I've gone through Shopify vs Amazon FBA, you might see a clear winner for yourself, but if you're like me, then you'll think doing both of them is the best option. When you use both of them, you're able to get visitors from Amazon and you're able to brand your own site, collect customer information and potentially remarket to them.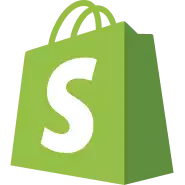 If you're still not sure what you want to do, I'd recommend checking our article about Shopify vs a custom website.
Read More: