Last Updated on April 22, 2023 by Ewen Finser
SendGrid email solution is a customer communication platform offering cloud-based transactional and marketing email services for businesses.
Operating from Denver, Colorado, SendGrid offers various email delivery services including; sign-up confirmations, shipping notifications, email newsletters, and friend requests.
Serving over 58,000 customers from different fields like transport (Uber), housing (Airbnb), and music (Spotify), SendGrid email marketing solution boasts of sending over 35 billion emails monthly.
It's safe to say that this is a cloud-based platform that eliminates email delivery hurdles.
Top 11 SendGrid Alternatives for Email Delivery
SendInBlue
ActiveCampaign
AWeber
GetResponse
MailerLite
SendPulse
Campaign Monitor
MailChimp
Campayn
Sender
Klaviyo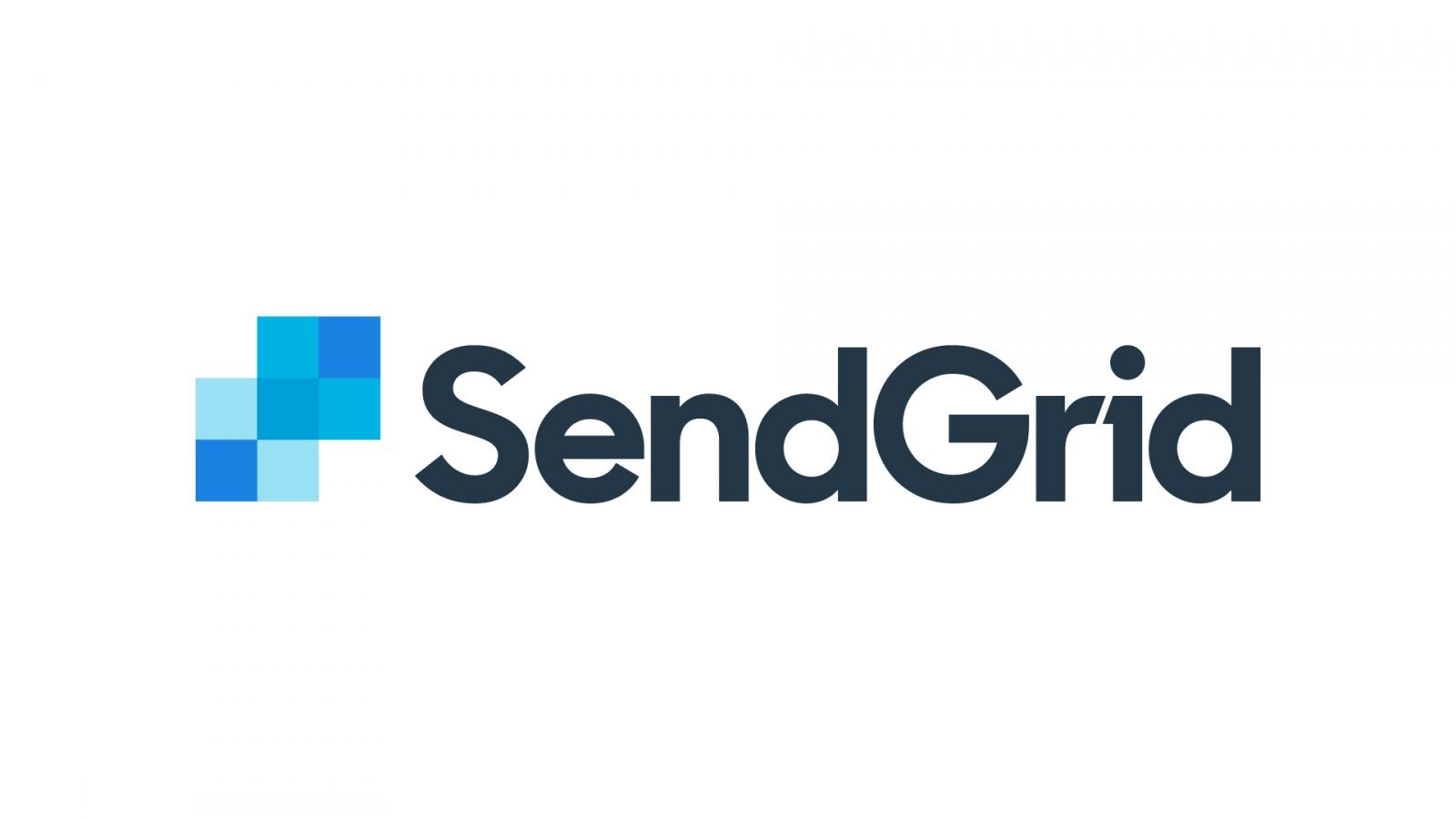 The email solution company allows its clients to track email unsubscribes, opens, spam, and bounce reports. Push notification, API, SMTP, voice, and SMS services are offered through this platform although under a marketing automation partnership with Twilio.
As huge as this cloud-based firm is, it has its fair share of ups and downs. The downside is the company's link to Donglegate after Adria Richards was fired in 2013 in a controversial move. The firm was able to strategize and successfully list with the New York Stock Exchange in 2017.
It might not be the best platform that offers marketing email services for small and medium businesses due to its prominent business clients. Some find it more expensive and that it commits more to heavy brands.
Our Pick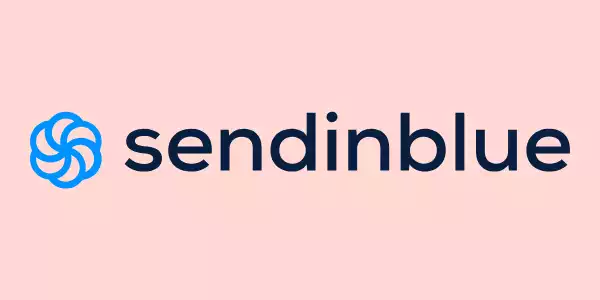 I Personally Prefer Sendinblue
You might not have heard about Sendinblue, but you SHOULD. It has the big box API tools of a SendGrid, the sales automation of an ActiveCampaign, but the user-friendliness of a ConvertKit. Plus, it's relatively cheap in comparison to each.
Try Sendinblue Here
Save 50% for Black Friday!
We earn a commission if you click this link and make a purchase at no additional cost to you.
Others may be looking for a cheaper and more customizable SMTP email delivery provider. If you don't fall in the domain as mentioned above, fret not as we have lined up other SendGrid alternative that is likely to offer similar or better services at a fairer price.
Best SendGrid Alternatives
These are the best SenGrid alternatives:
Sendinblue is a more recent – but fast growing – transactional email marketing suite, closely resembling SendGrid's feature set.
The first thing to note is that Sendinblue marketing email service is very much targeted at small (but growing) businesses, with the founder (Armand Thiberge) making a point to highlight Sendinblue's SMB origins. This is a good way to describe Sendinblue. Whereas SendGrid has a large-enterprise corporate feel, Sendinblue has a more tailored approach, focused on building connections with customers.
In terms of functionality, the Sendinblue account breaks it down into 3 overall baskets:
Communicate: This is the core email marketing functionality, but like SendGrid also features SMS Chat and Chatbot functionality.
Personalize: This is where Sendinblue bleeds over into a CRM, with transactional emails and full-on sales automation (similar to an ActiveCampaign approach).
Convert: Many ESPs throw in conversion tools as an afterthought, but this feature set is robost and fully developed. From modern landing pages to Facebook retargeting, Sendinblue is built to drive conversions.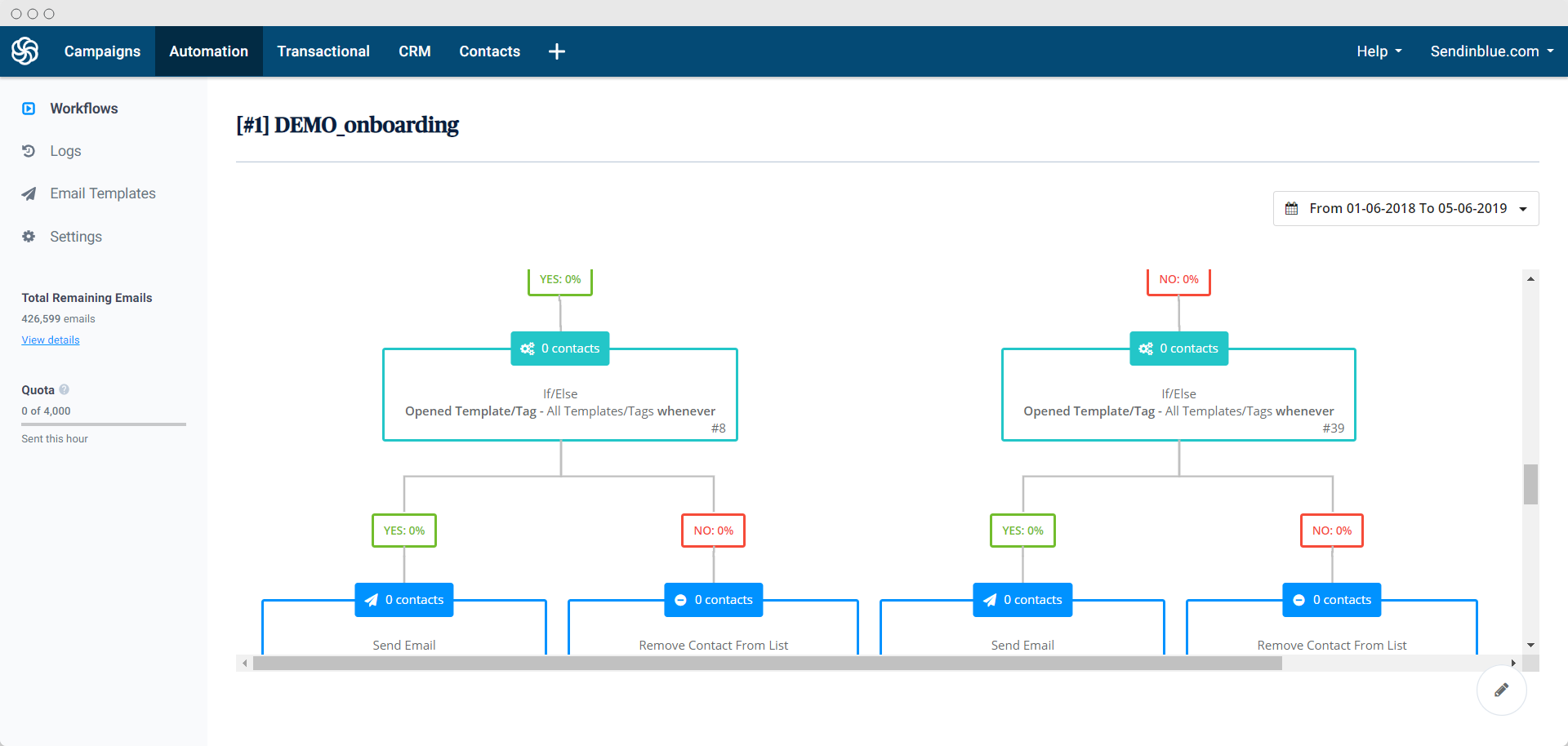 Sendinblue marketing campaign service also offers MANY different integrations, including WordPress Integration, Magento Integration, Shopify Integration, Stripe, PayPal, and even Mailchimp email campaigns services (even though they are somewhat competitive).
The BIG difference for me is that Sendinblue is much more user friendly and approachable than SendGrid, particular for transactional list building. While large enterprises may like the bulk API sends, SendGrid is limited when it comes to visual sales automation and easy to use conversion tools.
Our Pick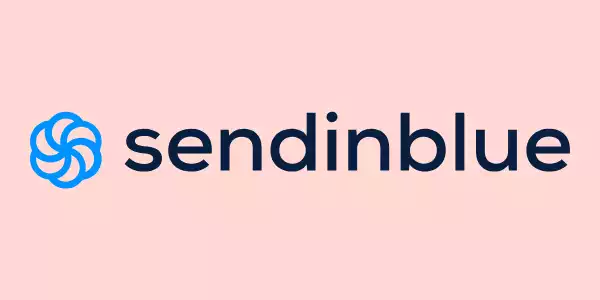 I Personally Prefer Sendinblue
You might not have heard about Sendinblue, but you SHOULD. It has the big box API tools of a SendGrid, the sales automation of an ActiveCampaign, but the user-friendliness of a ConvertKit. Plus, it's relatively cheap in comparison to each.
Try Sendinblue Here
Save 50% for Black Friday!
We earn a commission if you click this link and make a purchase at no additional cost to you.
In terms of pricing, Sendinblue email deliverability is definitely more cost-effective than SendGrid (for most users). Of note, the Free version allows up to 300 sends per day (SendGrid allows only 100/day after the trial period). Sendinblue also SCALES better with the Premium Plan undercutting SendGrid pricing by at least 10% for a similar number of email sends.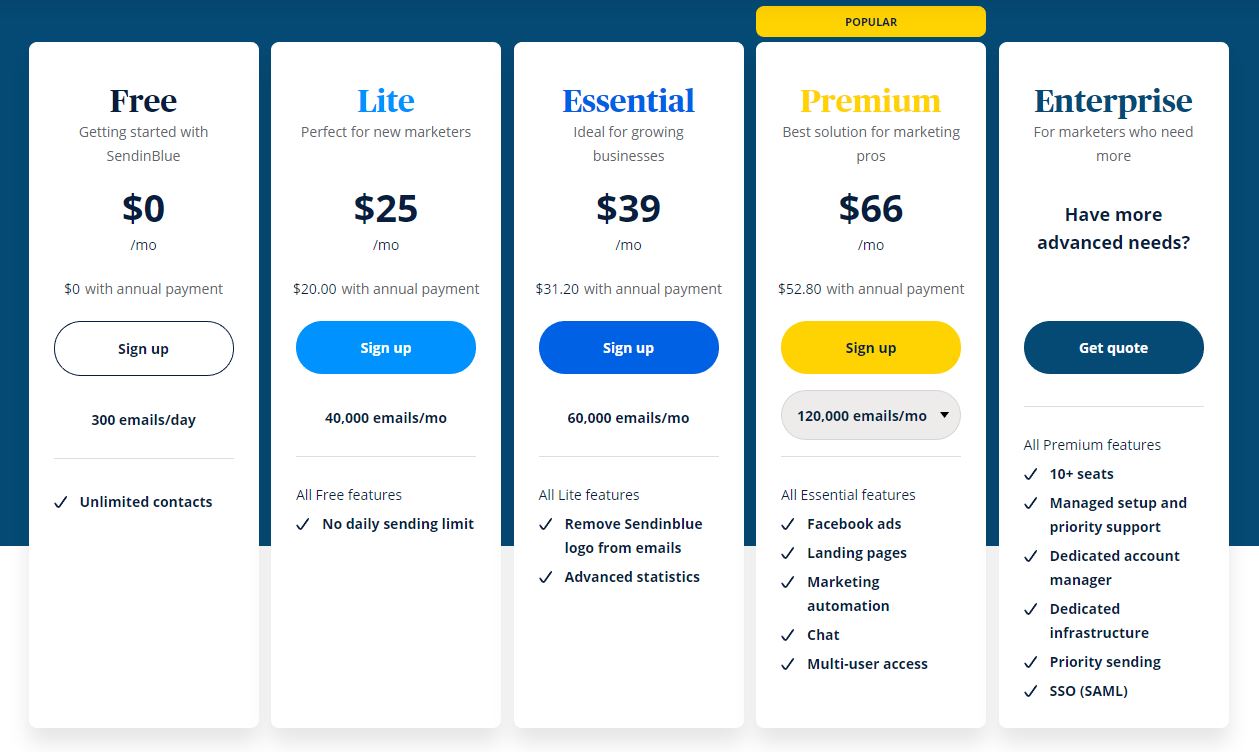 Further Reading:
ActiveCampaign SCALES
Take the best email automation and mix it with all the best parts of a CRM. Result: ActiveCampaign. While I call it a "lite CRM", AC is no lightweight. I've been with them for years and LOVE the endless integrations and expandability.
Try ActiveCampaign FIRST
We earn a commission if you click this link and make a purchase at no additional cost to you.
ActiveCampaign is ideal for users with reasonable to advanced internet marketing skills. It allows startups and SMEs to send targeted emails to specific subscribers as a means of improving their ROI and boosting their conversion rates.
With its advanced features, ActiveCampaign allows users to create advanced sales and marketing automation campaigns. Users create contact management platforms with ease and can use its clean UI to manage their leads.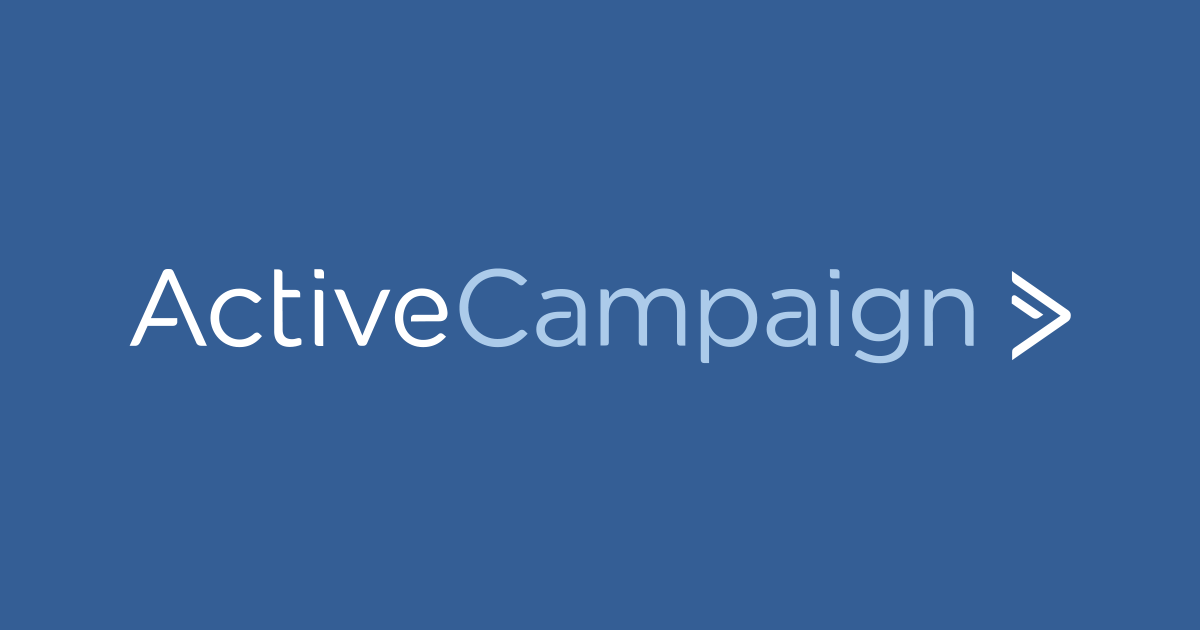 Harvesting data from third-party applications via integrations is a seamless activity in this platform, a feature that gives it an edge over competitors like SendGrid.
ActiveCampaign makes it seem a walk in the park when it comes to split testing emails; it offers 5 A/B testing abilities simultaneously. The extra feedback loops can help level UP your email marketing game. This is a service that SendGrid and other providers seem not too keen to provide.
For bloggers and content creators with targeted content, ActiveCampaign is an ideal email service provider. One feature users treasure this platform for is its ability to resend unopened emails within a stipulated time frame (increasing overall open rates).
ActiveCampaign also has some of the BEST email deliverability rates in the industry, at over 95%! A great reputation in the industry.
Other nice perks are advanced API integration with all sorts of 3rd party tools and software.
Should the subscriber fail to read the email, this feature unsubscribes them from the mailing list after the allocated time lapses.
The only upsetting thing is the platform's somewhat pricey plans. BUT, you can get started with a Free Trial here to try it out.
Additional in-depth reviews and comparisons: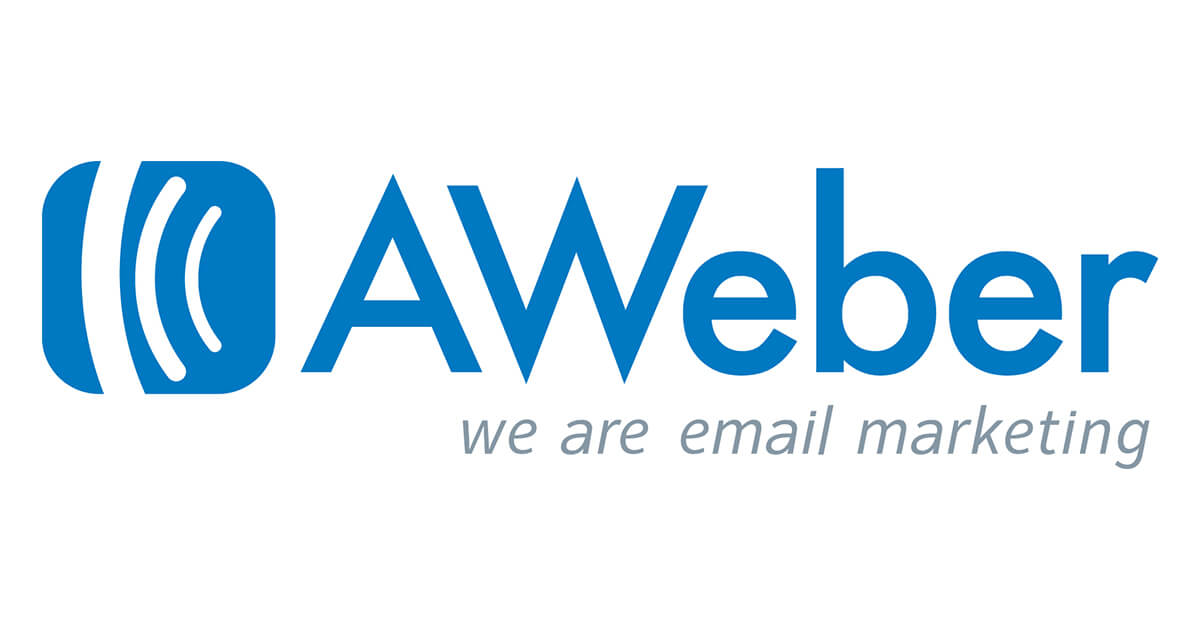 This is one of the most commonly used email marketing platforms worldwide. AWeber is the perfect platform for startups and SMEs. Although it's more advanced than SendGrid, it offers almost similar features and services. The only difference is that AWeber has a smooth and cleaner UX/UI.
The differences start revealing themselves when users discover that AWeber has mobile features that are more in-depth than most of its competitors.
With the access to over 700 HTML email templates for users without the time to find a coder or customization, AWeber has put itself a notch higher than SendGrid.
The Atom mobile form capture feature allows users to swiftly and efficiently collect emails at the point of sale. Checking out and tracking multiple reports while on the go is made more comfortable and efficient by the Stats mobile app.
This platform is popular due to its thoroughness when it comes to segmenting and customer targeting. These two features allow users to bypass the slightly high $19/mo charge for up to 500 contacts.
Unfortunately, most complaints are centered on the platform's tedious process of uploading customer data.
Check Out the Aweber Pricing Tiers
Further Reading: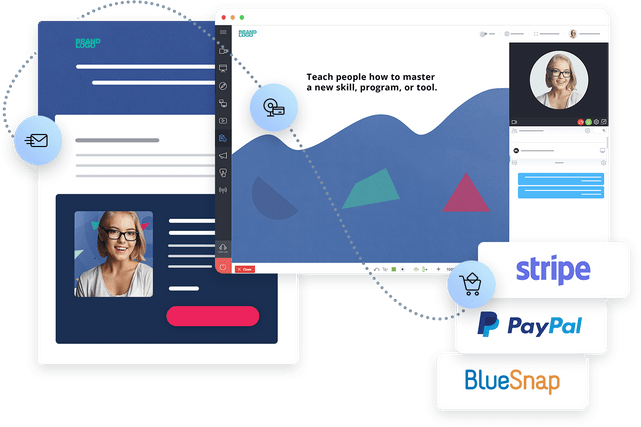 Startups and SMEs looking to scale up in the future are better suited to sign up for GetResponse. It provides comprehensive email marketing solutions for users across the board. GetResponse has plenty of features allowing it to provide almost every email marketing task on its platform.
It's built as a result-oriented secure platform that makes it stress-free to upgrade from SendGrid when your business gets more subscribers. It is perfect for rolling out more engaging campaigns.
GetResponse is an affordable platform with plans starting from $10/mo, offering services that are more advanced than pro plans of its competitors. Its landing page creating tool is one of its best features, according to subscribers.
Users customize it to target different customer segments all at once. Segments carry different messages which appeal to targeted customers once they arrive at the landing page. This feature makes it ideal for increasing conversions, targeting through analytics, and boosting sales.
Although it comes with bountiful features and ease of navigation, users have more than once complained that it's a hassle to transfer data from other email marketing services into GetResponse.
Further Reading: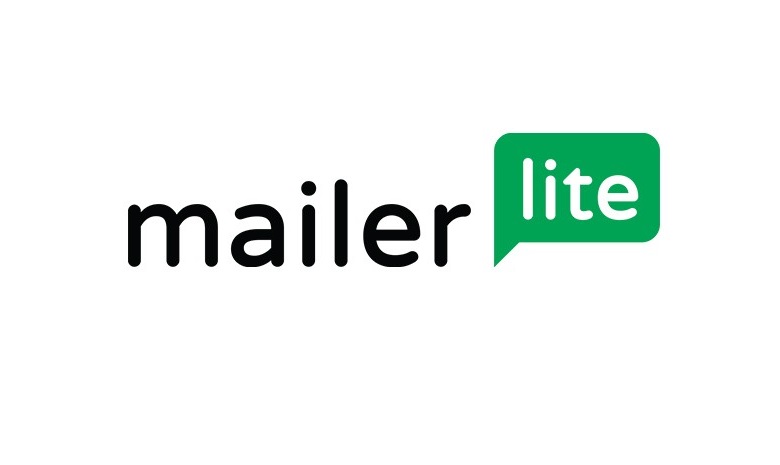 For firms targeting international business, MailerLite has one more added advantage over MailChimp. The interface is available in 10 languages, and their support services are offered in more than seven languages.
Businesses have vast arrays of choices for email, form, and newsletter options. Many subscribers love their fast and simplified editor which is a bargain if you are signed-up to their Free Forever plan.
For startups with less than 1000 subscribers, MailerLite's free tier plan is a huge hit thanks to their marketing automation. Moreover, new and advanced users find it easy to navigate the platform as it is customizable to their needs and wants.
Users on a shoestring budget will be happy with the pro features in the 1000 and below subs plan. What's more; it offers a free landing page editor that entirely boosts conversion rates, leading to increased sales for transactional marketers! Paid plans are not only cheaper and flexible than those of SendGrid; they are also perfect for startups and SMEs.
The only upper hand SendGrid has over this service provider is its more advanced tracking and reporting tool.
Further Reading: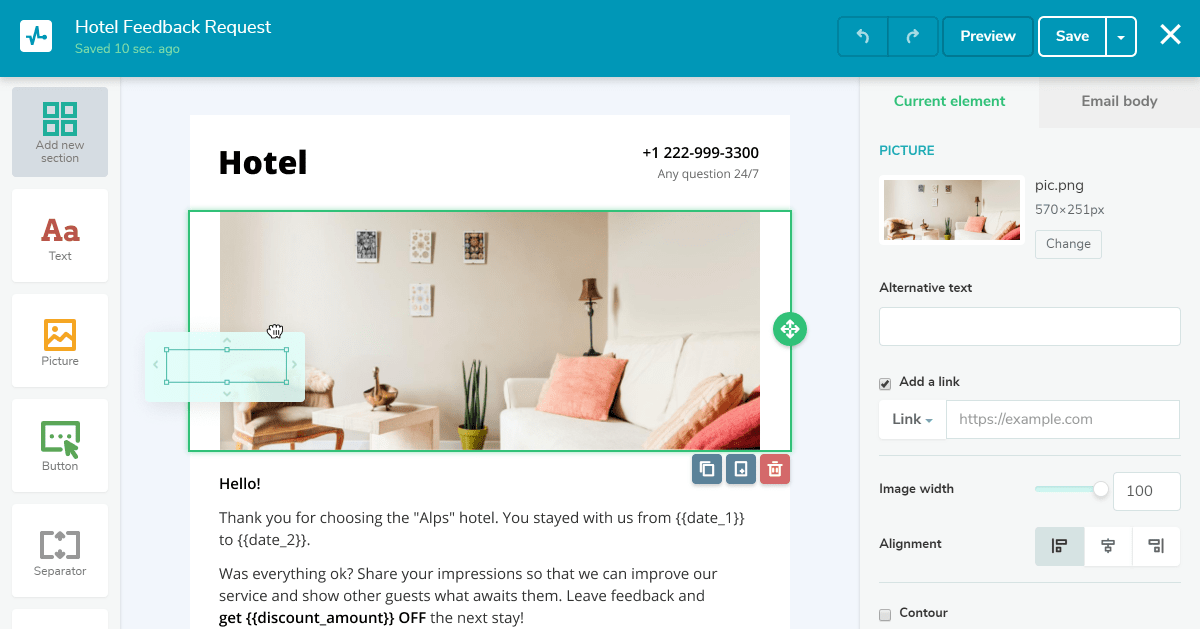 Unlike MailChimp, the most significant selling point for SendPulse its integrated messaging platform system, ideal for a wide array for transactional messages. It is custom fit with AI, turning service agents superhuman.
AI personalization and integration make it a breeze for SendPulse users to communicate through SMS, Email, SMTP service (and SMTP server, SMTP relay), web push, and other services across devices.
A better alternative to SendGrid, SendPulse clients get 50-100% click-through rates, conversion, page views and time on site, thanks to its Artificial Intelligence integration with the mail server.
Its push notifications are not only free to use but also provide excellent service overall. It serves over 200 countries, which is terrific for marketers targeting international business. It provides optimum privacy with dedicated IP options available, and customer support is always available 24/7 on call, email and live chat.
The availability of a dedicated IP for sending is particularly helpful to protect IP reputation. Services on shared IP accounts mean that you might get caught up in someone else's spam blowback if a provider doesn't have good spam filters (even if you are not sending spam yourself).
Users of this service get push notification services for free (free plan), regardless of what plan you sign up for with email (or if you even sign up at all for email). It's a better alternative for startups and medium-sized businesses targeting other international business.
Use this Link and Save $50 Off a Monthly Plan

This is one of the best email marketing service platform. It has a great array of features loved by users worldwide.
It's designed to help roll out email marketing campaigns of all sizes. Startups to mid-sized businesses find it easier to use than SendGrid, thanks to its quicker contact import. It doesn't prompt users to opt-in again when you import them from another service.
The drag and drop Campaign Monitor email builder makes creating professional emails such a breeze. Campaign Monitor sales pointers are professional, customizable, and friendly email templates. These come with a vast range of options.
Moreover, it integrates seamlessly with e-commerce business apps such as Shopify, Salesforce, and Magento. Campaign Monitor works marvelously with several CRM and helpdesk platforms. It blends perfectly with several social apps.
However, this platform is ideal for smaller and one-off campaigns. It's excellent for segmentation, analytical, and targeting functions. Campaign Monitor user interface makes it possible for its clients to access actionable real-time insights that inform their next email marketing steps.
Just like its competitors, Campaign Monitor isn't scalable for large businesses, and the pricing is a tad bit higher!
Learn More About Campaign Monitor
Additional in-depth content:
8. MailChimp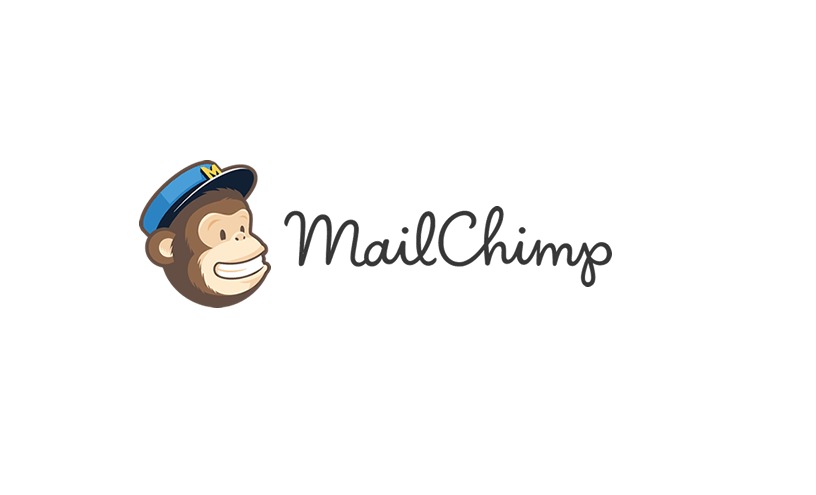 MailChimp is a better alternative for Startups compared to Sender with the lowest package starting at $10/mo for 500 subscribers. It's a good option for startups wanting to send emails, collect statistics and improve their performance. It also has a free option for those who want to test the waters.
It allows lower package subscribers access to premium templates, real-time analytics, numerous marketing tools and comparative reports at no additional costs.
Although to some it might seem to have confusing pricing plans, MailChimp is a secure platform to use. It's the go-to email services provider for many editors thanks to excellent starter marketing tools options.
Unlike its competitors, both SendGrid and Sender.net, MailChimp doesn't have any message caps on its paid plans. Additional features including pay-as-you-go customers alerts, chat support for paid customers and Inbox Preview put it a notch higher than Sender.
Interested in digging in further to Mailchimp account comparisons? Here are some additional reviews and comparisons:
9. Campayn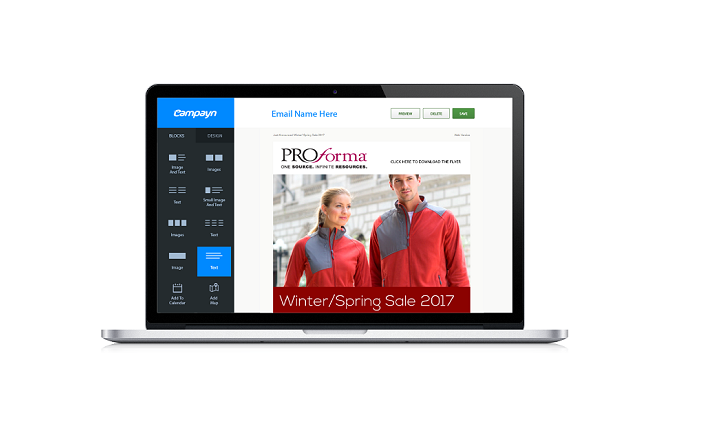 Campayn users love it due to its create, share, track marketing, and newsletter email features. Like a few of the service providers here, it also offers a Free for Life plan that gives users the ability to send over 20k emails to over 2000 subscribers monthly. This gives it more credit than SendGrid.
It, however, compares in service delivery (and service deliverability) to other platforms like AWeber due to its similar features such as segmenting and contract level reporting. The only difference is that Campayn has an ROI tracking feature.
For the not so tech-savvy individuals, Campayn has numerous sign-up form options, full-screen form templates that are customizable, and responsive emails that look beautiful across all devices.
Campayn has numerous marketing tools that are easy to manage, customize, and generate reports allowing users to track their customer response. The drag and drop feature is loved by a majority of its users. A feature new subscribers appreciate is Campayn platform's ability to create campaigns that are appealing and eye-catching.
The only downer for Campayn is the occasional customer support issue.
10. Sender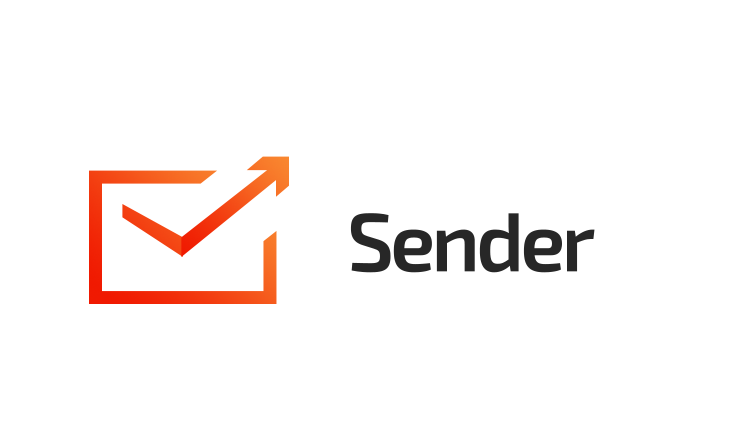 Sender is off the bat a simple tool for creating the perfect sales and marketing emails. It's an ideal platform for any startup. It comes equipped with tools such as drag and drop email editor, great for coming up with creative, stylish emails within moments.
With a ton of supplies and not mandating users to be HTML specialists, this platform offers users a wide range of pre-built email and newsletter templates. For any beginner, using this platform is a walk in the park. With customizable templates, you can easily modify and tailor each model to your needs.
If you have an individual template, you can upload it and create emails/newsletters to your liking. It makes it easy for startups with no coding expertise, as opposed to SendGrid which works best with IT integrated people. Some of the features that stand out here include:
Email
Sign up Forms
Multiple lists and segments
Social networking sign up form options
It's pricing starts at $10/mo for up to 5,000 subscribers who can send up to 60,000 emails per account. We still find this a bit wanting. As much as it's a more accessible platform for beginners, it faces fierce competition from other SendGrid competitors. Good thing is it has a "free forever" option that you can always try out if you're not sure.
11. Klaviyo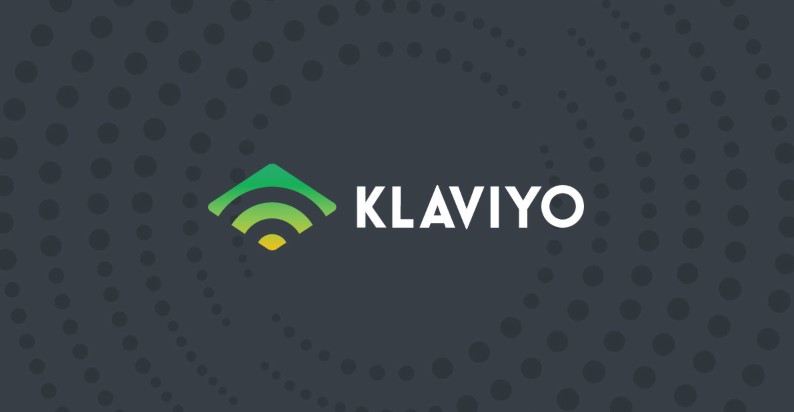 Klaviyo is one of the best email marketing services for e-commerce marketers with numerous products. Its features have been created to make it attract e-commerce marketers.
Like its competitor Campaign Monitor, Klaviyo integrates seamlessly with CV3, BigCommerce, Spree Commerce and Shopify. Marketers using this interface efficiently import data from their e-commerce stores, helpdesk platforms, and POS systems.
Klaviyo is integrated with a segmentation tool feature that targets prospects, nurtures them and navigates them to the buying page. The easy to customize email templates are loaded with features including shopping cart abandonment, remarketing, and win-back emails.
Users on the Klaviyo platform utilize the marketing, sales tracking and reporting tool to help them make better decisions, keep their campaigns organized and for easy navigation.
Unlike SendGrid and the other email delivery service providers, Klaviyo's pricing plans have unlimited emails, users, and marketing automation on its three initial pricing plans. However, additional features fetch a premium amount.
Bottom Line: Klaviyo is one of our top recommended email marketing systems for Shopify.
Further Reading:
Other SendGrid Competitors to Consider
Amazon SES: While note a 1-for-1 competitor, Amazon SES is a great option for large enterprise companies or more technically minded teams who can do the leg work to make Amazon SES functional for their use case.
Google Cloud: Similarly, Google Cloud can be configured for SMTP relay with a dedicated IP, it just requires lots of custom configuration and technical chops.
Frequently Asked Questions
What Happens If I Go over My Plan on Sendgrid?
When subscribing to Sendgrid, you choose an email service plan with a specific number of emails available to send during the giving billing period. if during an email marketing campaign, you exceed that limit, a small fee will be charged into your account for your future invoice.
Does ActiveCampaign integrate with Salesforce?
Yes! This Sendgrid alternative can be integrated with Salesforce. The ActiveCampaign Salesforce integrations allow you to create leads and new contacts for your ActiveCampaign email service.
Are there any setups fees with AWeber?
If you are starting considering starting with this email marketing solution, but you are avoiding any setup or hidden charges, you won't have any issue with AWaber.
Verdict on the Best SendGrid Alternatives
The above ten better SendGrid alternatives are diverse and perfect for startups and SMEs. Their uniqueness makes them easier for users to choose platforms that meet their marketing and delivery requirements.
Our Pick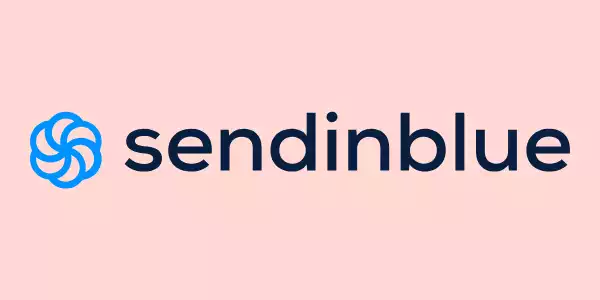 I Personally Prefer Sendinblue
You might not have heard about Sendinblue, but you SHOULD. It has the big box API tools of a SendGrid, the sales automation of an ActiveCampaign, but the user-friendliness of a ConvertKit. Plus, it's relatively cheap in comparison to each.
Try Sendinblue Here
Save 50% for Black Friday!
We earn a commission if you click this link and make a purchase at no additional cost to you.
The closest in terms of suite functionality to SendGrid is definitely Sendinblue, no question.
Some email marketing software platforms stand out more. ActiveCampaign is treasured for its clean UI which is a secure platform to create and nurture leads. Others like Klaviyo have advanced features targeting expert e-commerce users.
Final Note: IF you are considering closing your SendGrid account and looking for an alternative platform, these are ALL good options.
Which to Choose? If I personally HAD to pick just one, I would go with Sendinblue here if none of the others represented a clear choice.