Last Updated on April 23, 2023 by Ewen Finser
Both NetSuite vs SAP are cloud-based platforms for businesses to manage all major components of their business activities.
The platforms integrate an ERP and CRM system, which lowers business operating costs, provides real-time information, removes redundancy, and provides a wide variety of user activities that are important for businesses to run smoothly.
NetSuite and SAP enable Users to can manage Sales, Quotes, Contracts, Planning, Accounting (accounts receivable, and accounts payable), Finances, Payroll, Supply Chain Management in one system. Accessible real-time reports provide updated status on financial results for important management reviews when in the office or on the road.
Main Differences Between Netsuite vs SAP
The main differences between Netsuite vs SAP are:
NetSuite only has 24,000+ customers, whereas SAP has 437,000+ customers

NetSuite is built for small to medium size business, whereas SAP can manage small, medium-sized, and larger corporations

NetSuite is User easy to customize, whereas SAP requires professional assistance for the smallest changes
Netsuite vs SAP Products
NetSuite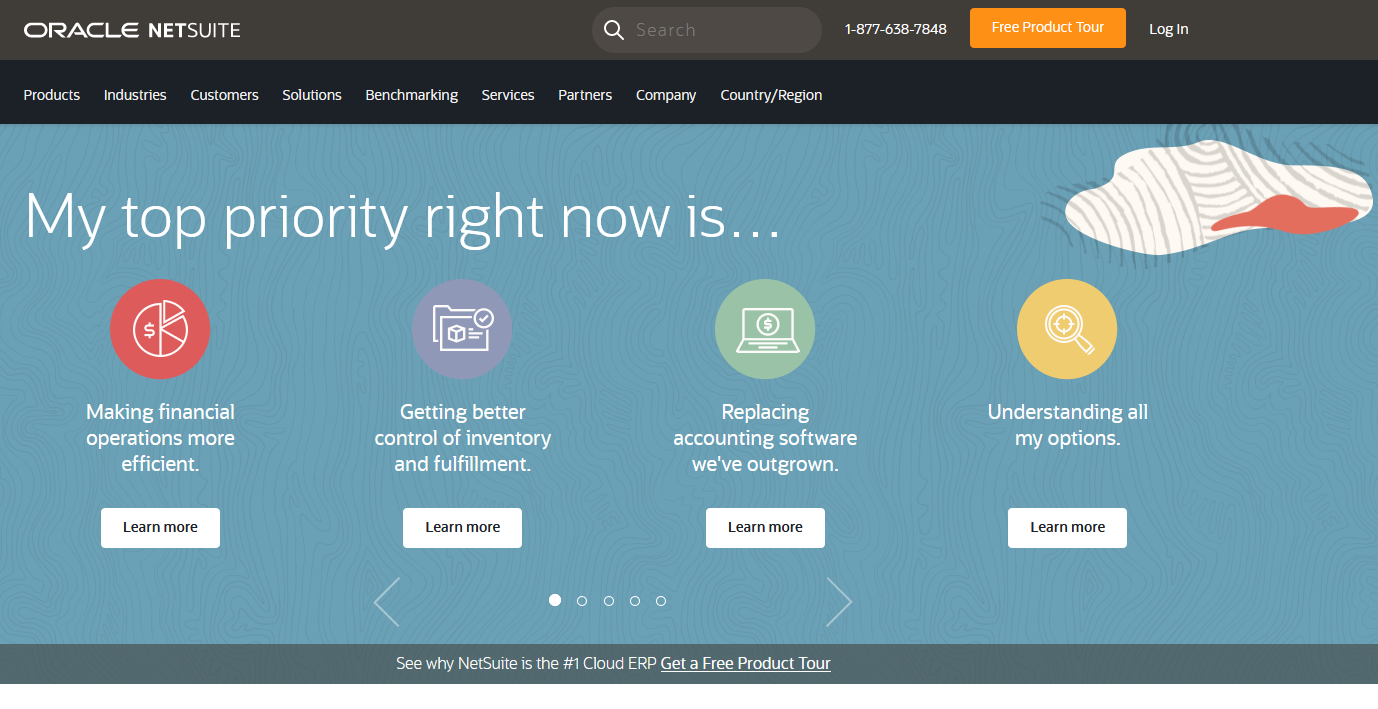 They have 12 Products that contain various features:
1.ERP
NetSuite ERP gives companies visibility and control of their business activities and status.
Features:
Financial Management
Production Management
Procurement
Financial Planning
Supply Chain Management
Order Management
Warehouse & Fulfillment
2.Accounting Software
NetSuite provides complete real-time visibility into the financial performance and critical business processes.
Features:
Billing
Finance Accounting
Finance Planning
Finance Reporting
Global Accounting & Consolidation
Governance, Risk, and Compliance
Revenue Recognition
3.Global Business Management
NetSuite enables the management of multinational and multi-subsidiary operations.
Features:
Global Ecommerce
Global ERP
Global SRP
International Capabilities
4.CRM
NetSuite's CRM provides real-time information on an entire customer lifecycle, from lead to business opportunity, quotes, commissions, sales forecasting, purchase, delivery, and beyond.
Features:
Customer Service Management
Marketing Automation
Mobile
Partner Relationship Management
SalesForce Automation
5.Human Captial Management – HR & Payroll
NetSuite gives businesses complete control over their HR processes.
Features:
Payroll
HR
Performance Management
HR Analytics
Analytics
Billing
Expense Management
Project Accounting

6.Professional Services Automation
NetSuite manages bid-to-bill processes and configures as your business grows. It's capable of expanding as-needed, with project management, resource management, project financials, billing, and invoicing activities.
Features:
Analytics
Billing
Expense Management
Project Accounting
Project Management
Resource Management
Timesheet Management
7.Omnichannel Commerce
NetSuite supports multiple countries, languages, tax rates, and currencies.
Features:
B2C & B2B Ecommerce
CRM
Email Marketing
Order Management
Point of Sale
8.Email Marketing
NetSuite provides customer relations for email marketing by sending the right message at the right time.
Features:
Automation
Browse Abandonment
Cart Recovery
Email
Personalization
Product Recommendations
9.Analytics
NetSuite has built-in AI. Analytics providing critical decision that gains insights into company performance by department, teams, subsidiaries. Management can enter questions about the business and expect answers on what is happening. what will happen in the future, and what they can do to stay ahead.
Features:
Analytics
Business Intelligence
10.Experience
NetSuite Experience involves empathy and communication from every team and every customer in order to relate to employee mindest and increase motivation, inspire User efficiency and productivity.
Features:
Document Management
Embedded Analytics
Mobile
Role-based Authentication
Suite Social
User Interface
User Customized Dashboards
11.SuiteSuccess
NetSuite is engineered to solve unique industry challenges which in history has limited a company's ability to grow, scale, and make necessary changes.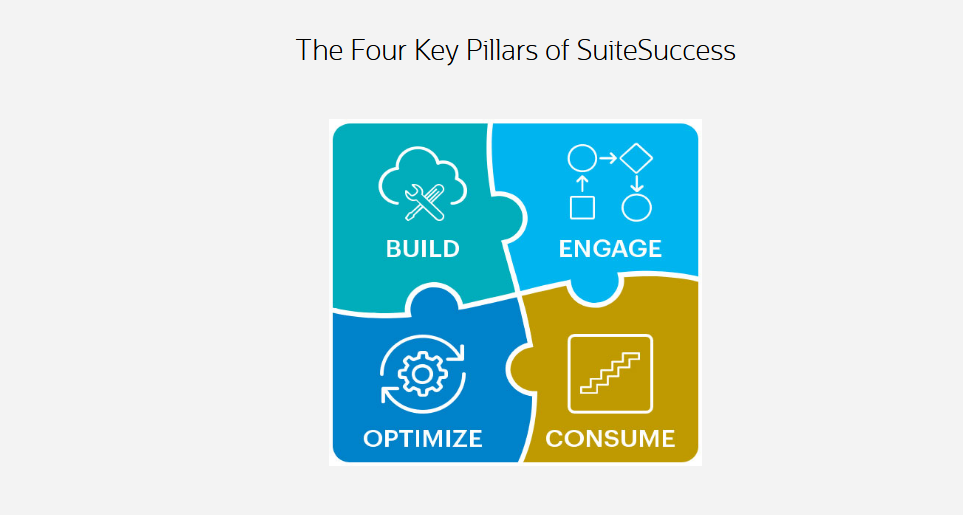 Features:
Agency
Apparel & Footwear
Financials First
Food & Beverages
IT Value-Added Resellers
Manufacturing
Media & Entertainment
Nonprofit
Oracle NetSuite Planning & Budgeting
Overview
Publishing
Retail
Software
Solution Provider
Starter Edition
Suite Commerce
Suite People
Wholesale Solution
12.Platform
NetSuite can be extended by adding apps to maximize business success.
Features:
SuiteCloud Tools
SuiteCloud Infrastructure
Suite APP Directory
SuiteCloud Developer Network
Build, Customize, Connect, Integrate
SAP Products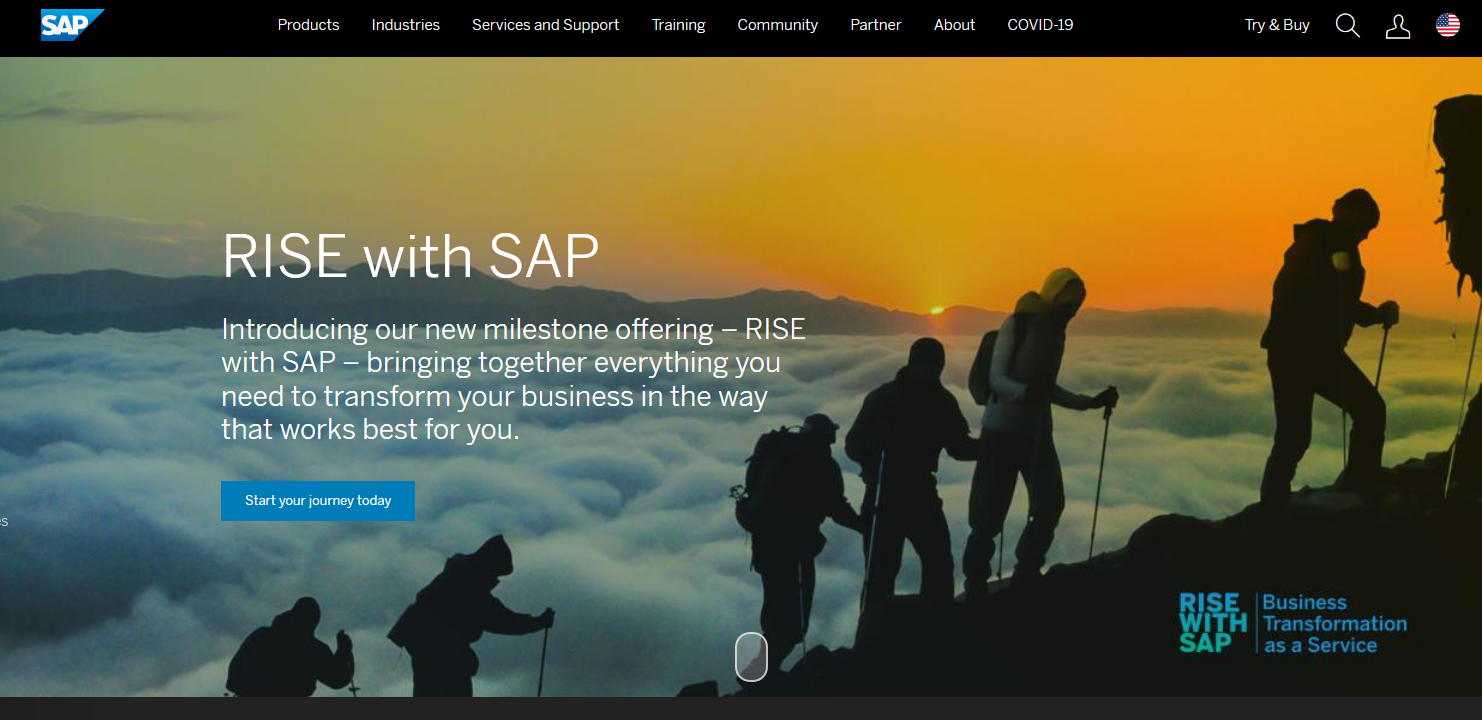 They have 6 Product Categories with a variety of categories:
1.ERP & Finance
SAP connects all departments and functions with an ERP system– in the cloud or on-premise.​
Categories:
SAPS/ 4 Hana
ERP for Small & Midsize Enterprises
Financial Planning & Analysis
Accounting & Financial Close
Treasury Management
Accounts Receivable, Billing, and Revenue Management
Governance, Risk, Compliance, (GRC) and Cyber Security
2.Supply Chain Management
SAP includes customer-centric products to market faster.
Categories:
Supply Chain Planning
Supply Chain Logistics
Manufacturing
Product Lifecycle Management
Enterprise Asset Management
3.CRM & Customer Experience
SAP enables businesses to understand their customers and engage them with hyper-personalized experiences.
Categories:
Customer Data
Marketing
Commerce
Sales
Service
4.HR & People Engagement
SAP enables flexibility and engagement in the workforce from the shift of transactional human capital management to end-to-end experiences.
Categories:
Employee Experience Management
Core HR & Payroll
Talent Management
HR Analytics & Workforce Planning

5.Network and Spend Management
SAP manages all categories of spend with the market's leading cloud solutions and the world's largest business network.
Categories:
Supplier Management
Strategic Sourcing
Procurement
Services Procurement & Contingent Workforce
Selling & Fulfillment
Travel & Expense
6.Business Technology Platform
SAP turns data into insights and insights into action.
Categories:
Database & Data Management
Application Development & Integration
Analytics
Intelligent Technologies
Netsuite vs SAP Industries
Netsuite Industry- The #1 Cloud Business Management Suite
Advertising & Digital Marketing Agencies
Apparel, Footwear, and Accessories
Campus Stores
Consulting
Education
Energy
Financial Services
Food & Beverage
Health & Beauty
Healthcare
IT Services
Manufacturing
Media & Publishing
SAP Industries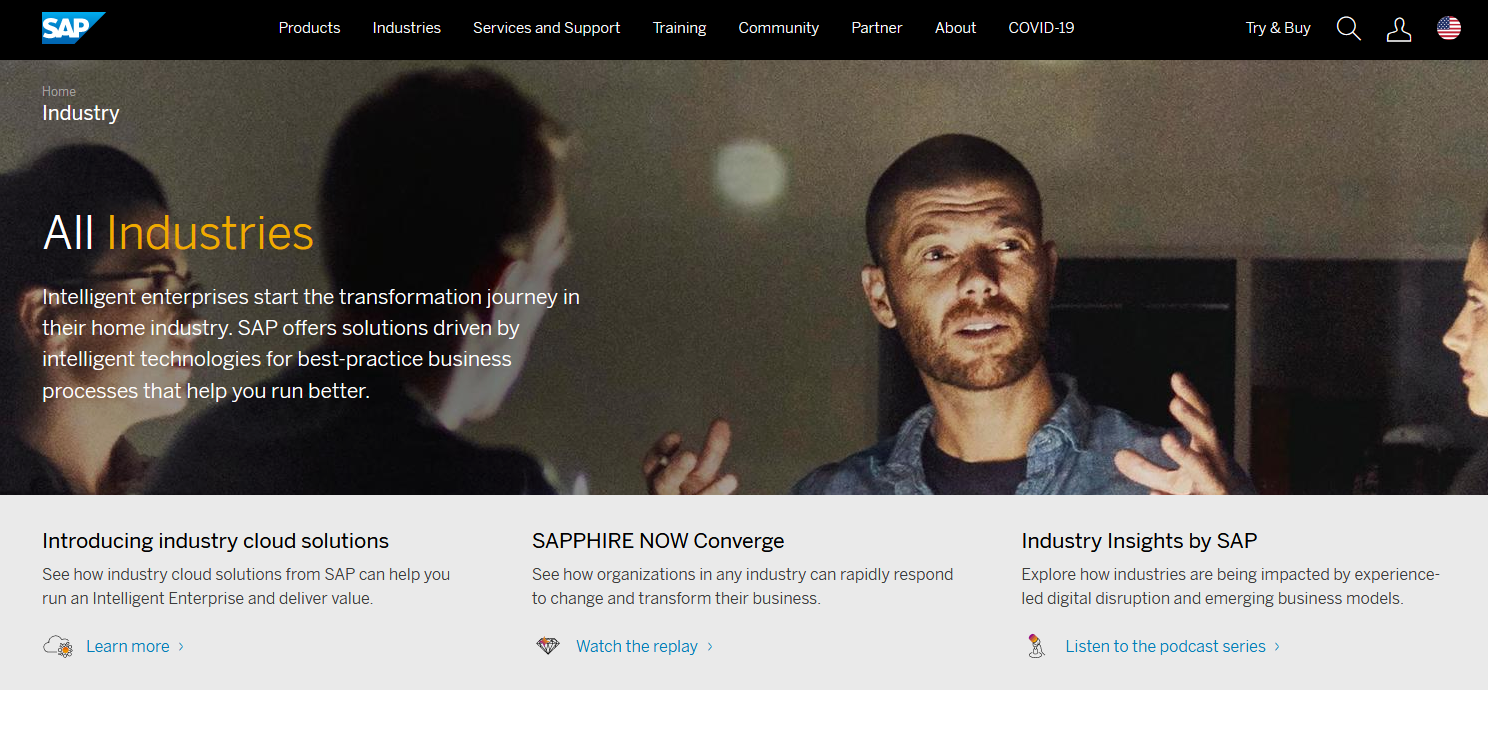 Intelligent enterprises start the transformation journey in their home industry. SAP offers solutions driven by intelligent technologies for best-practice business processes and enterprise resource planning tools that help you run better.
Energy & Natural Resources
Building products
Chemicals
Mill Products
Mining
Oil & Gas
Utilities
Discrete Industries
Aerospace & Defense
Automotive
High Tech
Industrial Machinery & Components
Financial Services
Service Industries
Cargo Transportation and Logistics
Engineering, Construction, and Operations
Media
Passenger Travel & Leisure
Professional Services
Sports & Entertainment
Telecommunications
Consumer Industries
Agribusiness
Consumer Products
Fashion
Life Sciences
Retail
Wholesale Distribution
Public Services
Defense & Security
Federal & National Government
Future Cities
Healthcare
Higher Education & Research
Regional, State, & Local Government
Netsuite vs SAP Service

Netsuite provides multiple avenues of service:
Education Services
Industry Expertise
Partner Services & Support
Professional Services
Support Services
NetSuite Product Training
Learning Cloud Support
NetSuite User Enablement
NetSuite Partner Enablement
NetSuite User Adoption Services
NetSuite Certificate
Chatbox
Contact Us Page
SAP Services cover a wide range of topics
Services & Support Offering
Essential Business Services
Innovation Services & Solutions
Advisory Services
Implementtion Services
Cloud Services
Support Services
Premium Engagement
SAP Support Portal
My Support OVerview
Knowledge Base
Product Support
Software Downloads
Next-Generation Support
Application Lifecycle Management
SAP One Support Launchpad
Maintenance 2040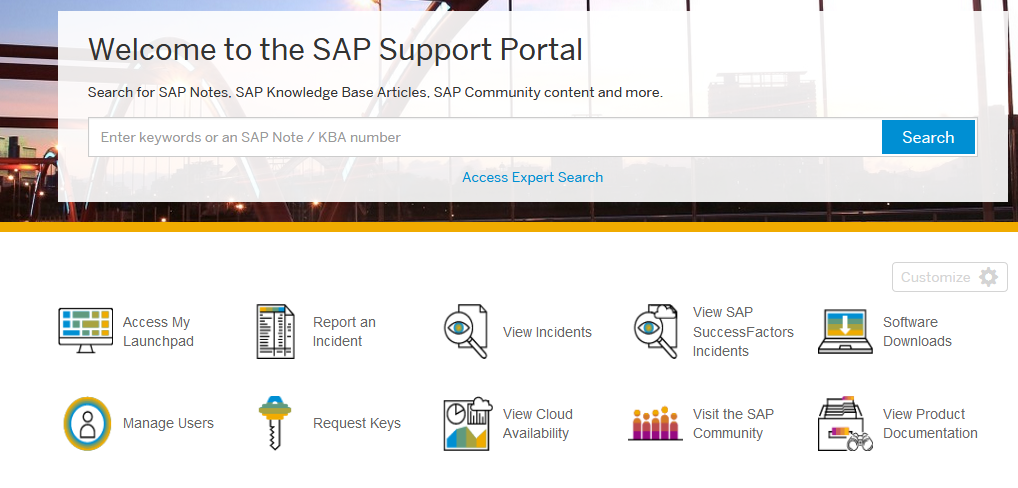 SAP Help Portal
Product Document Finder
SAP Road Maps
Best Practices
Chatbox
Support Portal Page
FAQs
Introduction Video
Contact
Expert Chat
Schedule an Expert
Ask an Expert Peer
Submit a Ticket
Chat with CIC
Call Us
EMail CIC
Netsuite vs SAP Training
Training is offered for free to NetSuite Users. You choose the course and fill out a request form in order to obtain permission from NetSuite to take the required course.
Courses are online via Vidoe Instructions. If you have questions you can email your instructor who normally responds within 3 business days. Users have 1 year to complete a course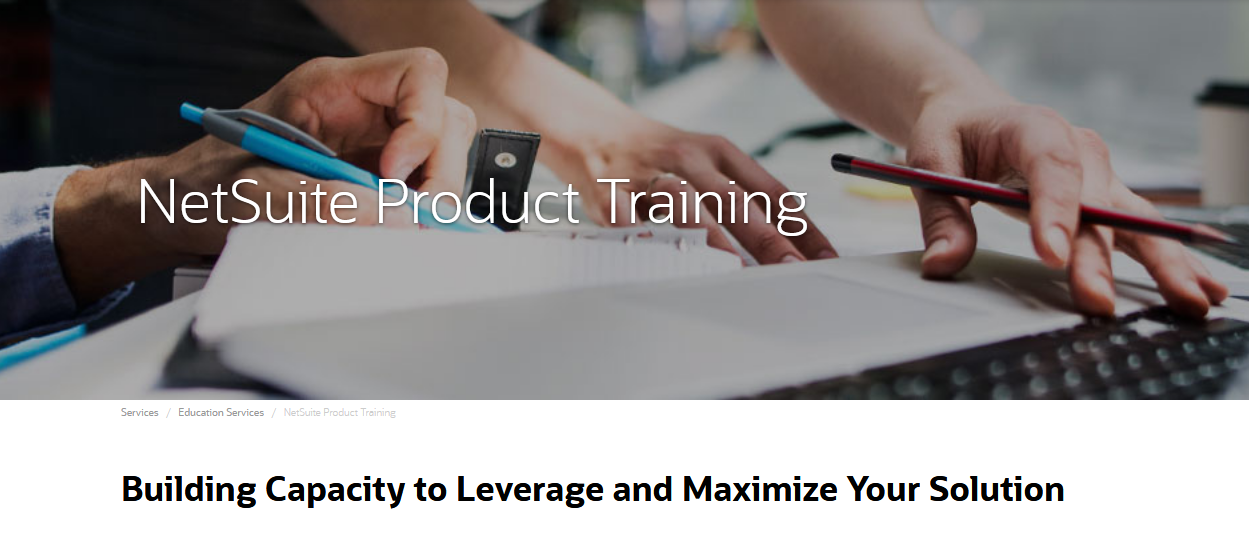 Their Training Program Includes:
NetSuite Product Training- includes Course Catalog, Finder, and Schedule
Learning Cloud Support- includes learning cloud support, support pass, and support selection
User Enabled -a NetSuite Education Advisor will work create a tailored training plan for your Users based on your business needs
Partner Enablement- includes partner enablement, onboarding training, training schedule, learning Cloud Support Pass, Learning Provider Toolkit
NetSuite User Adoption Services- helps reduce implementation time by helping transform your business activities to the cloud and empowering users
NetSuite Certification- this comes with an additional cost per User which provides certifications to users who have successfully learned the process of
Training FAQ
The benefits of training are to increase user's adoption, productivity, goal achievement, independent administration, reduce implementation risk, and strengthen long-term ownership.
NetSuite also offers 4 Administrator Certifications for your Users, at a cost of $250 each/ User
Administrator Certificates
1.SuiteFoundation Certification- Subjects Include:
Features and standard modules (i.e., CRM, ERP)
Company and user preferences
Relationship of users, roles, and permissions
User interface customization
Dashboards, reports, and searches
Record types and their structure
NetSuite product release process
2.Administrator Certification- Subjects Include:
SuiteAnalytics
SuiteBuilder
SuiteCloud Platform
Setup and Administration
Data Security
Working with NetSuite
3.ERP Consultant Certification- Subjects Include:
ERP
Analytic
OneWorld
Platform
Data Strategy
4.SuiteCloud Developer II Certification- Subjects Include:
SuiteScript (2.0)
SuiteAnalytics
SuiteFlow
SuiteTalk
SuiteBundler
SuiteBuilder
Design Fundamentals
New Release Quiz is provided Annually
New Release Quiz is an open-book, online quiz to test Users on two new releases each year.
NetSuite also offers 2 User Certifications for your Users, at a cost of $150 each/ User
User Certificates
1.Suite Analytics User
Reports and Searches
Advanced Searches
Report Builder
2.Financial User
Subsidiaries, Classifications, Chart of Accounts
Accounts Receivable & Payable
Billing Schedules
Banking and Payment Processing
Journal Entries
Budgeting
Expense Allocations
Financial Reports and KPIs
Period and Year-End Close
Course Cancellations
You can cancel your course or reschedule within 10 days from the start of the course, and you will receive full reimbursement.
All SAP Training Courses are Free for SAP Clients and are taught online via Video Instruction. The majority of the courses are self-paced and offered in English as well as German, Français, and Español…and some in Deutsch only.
Users also have the ability to learn on their mobile devices too. Each course taken provides the User with a Record of Achievement Certificate.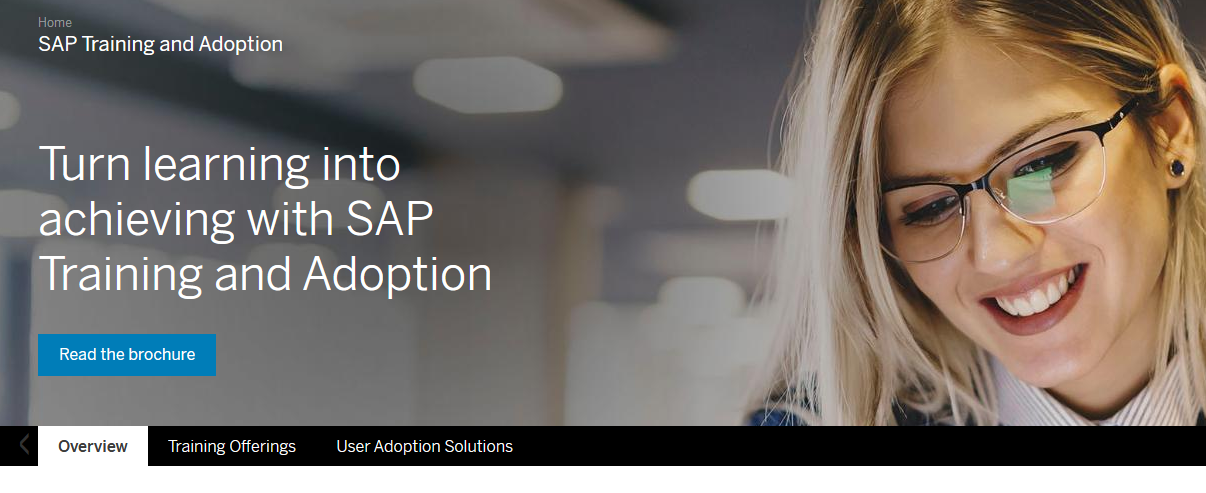 A total of 222 Training Courses are offered at SAP. Here is an example of some of the courses:
Prepare for Your SAP Business ByDesign Certification – Application Associate
SAP's Integrated Intelligent Suite
Confidential Communication in the Internet
This Is SAP Fieldglass
Business Success with Climate Action
The Business Opportunities of a Digitally Transformed Economy
Digital Identities
An Enterprise Architect's View on SAP Business Technology Platform
Enter Next-Level Bot Building with SAP Intelligent RPA 2.0
Cyberthreats: Malware
SAP Integration Solution Advisory Methodology
Integration Advisor Capability of SAP Cloud Platform Integration Suite
Netsuite vs SAP Pros and Cons
PROS
CONS
NetSuite
Customized Forms & Reports
Tedious Admin Login
Supporting Multiple Currencies
Yearly fees increase
Inventory Management
Customer Service
SAP
Real-time data
User-Friendly
General Ledger Transactions
Tax Platform
Integration
Difficult to modify if Business Process Changes
Training
High IT cost for the system support
Pricing
NetSuite provides a free product tour upon request
If you are interested in any of their product selections you will need to contact them for a quote.
SAP provides 14-days Free trial
If you are interested in any of the products you must request a quote.
Customer Reviews
NetSuite
TrustRadius rates NetSuite 7 out of 10 ~ "…best ERP to implement"
G2.com rates NetSuite 4.1 stars out of 5 with 81% of reviewers recommending this platform. ~ "…we are more efficient and have real-time data because of Netsuite"
SAP
TrustRadius rates SAP 8.4 out of 10 ~ "…has helped in decision making and ease the operation of entire."
G2.com rates SAP 4.2 out of 5 stars with 89% of reviewers recommending this platform. ~"…inventory management at it's best"
Youtube
Check out NetSuite in action on Youtube.
Check out SAP in action on Youtube.
FAQs
Question: What is SAP short for?
Answer: SAP is short for "Systems Applications and Products in Data Processing". It is an AI cloud platform that provides end-to-end solutions by integrating finance, inventory, planning, distributions, and reports into one combined system.
Question: What does ERP mean?
Answer: ERP means "Enterprise Resource Planning". ERP is automated and gathers and organizes business activities such as sales quotes, accounting, production, purchasing, planning, and more.
Conclusion: Netsuite vs SAP ERP
Both NetSuite and SAP are designed to meet the same business requirements from taking orders, to completing and reporting financial, to inventory management (ERP software).
SAP ERP software has been around a bit longer and seems to be more honed in on what the customers needs up to readily available avenues of customer support and in real-time.
NetSuite has multiple avenues of support access but if you need to talk to someone, it may not be available when needed. Hence SAP has a stronger review with customer support than NetSuite.
SAP's training programs are free where NetSuite charges additional costs, which can add up. Both do not provide public access to their pricing without an official request for a quote.
Without knowing the price points for their products and only based on the above data, I personally lean towards SAP for large enterprise because of the depth of cloud based ERP products they provide, the free training, and the positive customer reviews.
I would recommend Netsuite if you are a small to mid-sized business, looking to add specific features and ERP functionality one step at a time (vs a full on implementation A-Z).
Further Reading on ERP Software & ERP Solution Providers:
[interact id="61950894e81e4200184210da" type="quiz" mobile="false"]