Last Updated on August 26, 2023 by Ewen Finser
I guess you've witnessed how ecommerce has been growing exponentially over the past couple of years.
This trend, as a matter of fact, is expected to continue picking up steadily- at a rate that will see ecommerce retail sales in the U.S hitting $735 billion by 2023.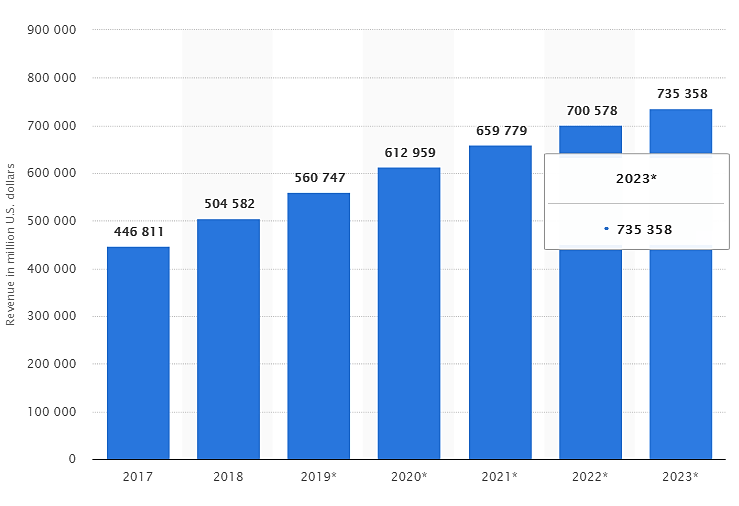 Quite remarkable, I must say. But, in case you haven't heard the news yet, it's not just the online sales process that has been transforming progressively. Ecommerce, combined with modern tech, has also triggered increased growth of what's reportedly recognized as the world's oldest professional field- accounting.
Thanks to the resultant digitization, the accounting field has undeniably come of age. 64.4% of small businesses are now leveraging accounting software, most of which are now offered as cloud-based tools.
Well, as long as ecommerce keeps progressing, you can bet that accounting tech advancements are not stopping anytime soon. Not by a long shot. So much so that the global accounting software market will predictably expand to $11.8 billion in the next few years.
And where does that leave you?
Ok, the problem with accounting tasks is this- although software providers continue to release simpler tools, bookkeeping software still feels like one heck of a nightmare.
I'll admit it. It's, by far, the most complicated side of business management.
That's why only 14% of the small business owner population can boast of being extremely knowledgeable about finance and accounting.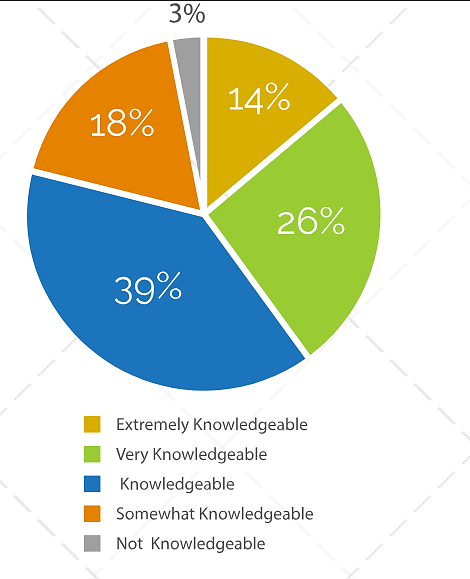 Now, let's face it. Accounting is certainly not one of those things you can ignore and still manage to survive comfortably in the ecommerce world. As an online business merchant, you have to know not only the basics, but also the nitty-gritty of accounting tools.
That's why we've taken it upon ourselves to help you understand everything about all the notable accounting solutions available on the ecommerce market.
Our expert accounting tool reviews have been broken down into simple digestible pieces that will ultimately make your digital bookkeeping process feel like reciting the alphabet.
And it all starts with understanding exactly how you can find the best accounting tools for your online business.
But first…
What Is Accounting Software?
Let's start with the basics. Accounting financial statements and bank reconciliation usually entails:
Trial balance – A balance of all ledgers in credits and debits, which is required for financial reporting after an accounting period lapses.
Payroll
General ledger – A financial report of every single account relating to your business expenses, revenue, equity, liabilities (including business loan, etc..), and assets.
Accounts receivable – Funds that various parties owe your business.
Accounts payable – Funds that your business owes various parties (pending invoices or a credit card bill, for example).
All these elements are processed systematically by accounting software, while you control the numbers through an intuitive interface.
That said, accounting tools come in many forms- apart from time and expense management systems, there are enterprise resource planning systems, payroll management systems, invoicing systems, billing systems, and so forth.
While some of them exist as exclusively dedicated systems, many are developed to serve multiple functions through a central software interface.
Well, sorting all these options to choose the best accounting tools for your ecommerce store might feel a bit overwhelming at first.
So, before we even proceed to the review section to compare the finer details in various tools, let's go through the fundamentals of selecting the perfect one.
Choosing the Best Accounting Tools for Your Online Business
Ecommerce Accounting Tools
Before you even start assessing the software versions available in the market, you need to understand precisely how your business runs.
If your online store processes transactions worth millions of dollars annually, for instance, your specific accounting tools will differ from ones that are commonly leveraged by smaller businesses making only a few thousand dollars a year.
To get a rough idea of what you need, conduct a comprehensive analysis of your store's financial and managerial framework. Pay close attention to not only the mode of operation and structure, but also the corresponding weaknesses.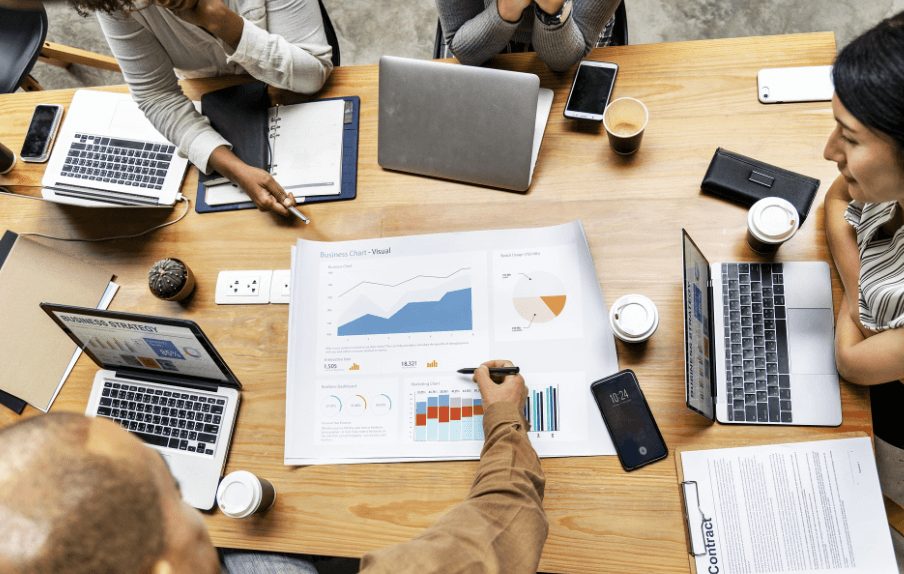 You should also take your time to evaluate other businesses on the same scale as yours, particularly the ones that seem to have seamlessly integrated digital accounting solutions.
And while you're at it, try consulting several accounting professionals experienced in modern bookkeeping. They'll help you identify possible loopholes in your accounting process that could be sealed effectively by relevant online accounting software.
And speaking of which, it's especially advisable to consider ecommerce accounting needs in your particular business niche. This will consequently serve as a guide when it comes to choosing accounting tools that are specifically optimized for your level.
If your ecommerce site is a typical retail store built on Shopify, for instance, there are numerous decent options for Shopify small businesses you could look into, depending on your precise accounting setup.
In the end, you'll be able to find an ideal online accounting software category that perfectly suits your ecommerce accounting needs. And to help you with that, here are the popular specialized categories for small business accounting software and mid-sized businesses:
Small Business Payroll and Accounting Tools- These are solutions that offer functionalities for managing general financial data (cash flow) plus payrolls in typical small businesses.
A good example is QuickBooks (both the online and Quickbooks Pro desktop client), which is quite a popular accounting software provided by Intuit.
Small ecommerce stores are principally fond of it because of its versatility. You can capitalize on its wide range of add-ons to customize it to your precise accounting needs.
Another considerably flexible option is Wave accounting software, which allows you to pay according to the number of users in your organization.
You can learn which of the two solutions works best for you through our comprehensive comparative review of QuickBooks vs. Wave accounting software.
Business Management Software- These are more advanced software suites that come with a dynamic set of tools for managing accounts along with the entire ecommerce pipeline. Some of their common functionalities include enterprise resource management, purchasing, billing, customer relationship management, inventory control, plus point of sale.
One of the most notable options in this category is Netsuite, which markets itself as a powerful solution with tools for all ecommerce processes.
Cloud-Based Accounting Tools- These are web-based accounting software solutions that are exceedingly popular in the online business world. Considering 58% of large enterprises have adopted cloud accounting, and 78% of small businesses will have joined the bandwagon by 2021, it's pretty evident that we are now in the era of specialized online-based accounting.
Merchants love this category o because of its unlimited flexibility and remote accessibility, plus cost-effectiveness and increased productivity. As a matter of fact, a survey by Xero reported that businesses leveraging cloud accounting exclusively are attracting five times the number of customers as their counterparts who only adopt this tech selectively.
And after converting that into a numerical form, the report further establishes a 15% year over year revenue growth for the former.
So, of course, it makes sense why 67% of accountants prefer cloud-based options as opposed to other tools.
Accounting Software Usability
Although effective financial management can only be achieved by a sophisticated accounting tool, let's be honest about one thing. You need a user-friendly system to control and implement it accordingly.
Therefore, while the underlying platform can- understandably- be complicated, the corresponding software interface should come with a neatly-organized layout and a simple navigation framework, which shouldn't take you long to learn the ropes.
Well, you might consider consulting accounting professionals for a heads-up on the user-friendliness of various tools. That's acceptable, but don't leave it at that since this is often a subjective issue. A software that accountants view as simple might turn out to be a nightmare for you.
Therefore, it's always a good idea to give your selected tools a test run by taking advantage of any free-trial offers. Keenly observe how their respective functions have been set up, the corresponding system responsiveness, plus the overall ease of generating reports in real time.
An ideal tool shouldn't take you long to figure out, even when you only understand a few basics of accounting.
Another element you should assess at this level is the usage policy on each online accounting software. A single-user account system, for starters, might work well for a small startup with only one accountant. But, that should only be a temporary arrangement.
Why?
Accounting departments, when you come to think of them, are commonly composed of several team members working concurrently. A busy startup with a single accountant has fair chances of expanding over time to include additional professionals.
Therefore, the best deal, for most people, would be an accounting tool that allows sequential upscaling of single-user accounts to accommodate multiple users (or – ideally – unlimited users) as the team grows. This is particularly important for small business accounting software so that you can scale seamlessly.
Now, the ultimate user limit depends on how much you plan to expand. However, my advice is- go for tools that are capable of supporting your business infinitely for the long haul, with low overhead costs each time you invite collaborators.
FreshBooks, for instance, provides plans with varying allowances for the number of billable clients, while the rate applicable to additional team members remains constant- at $10 per person. And in case you'd prefer something simpler, you might want to check out Harvest, which offers an unlimited number of projects on each plan.
Now, a software's usability analysis also entails evaluating its individual functions. Although the main focus here is accounting, you're free to consider other bonus functions as part of your whole ecommerce strategic plan.
If your online business is set to experience increased growth, it'd be wise to acquire accounting software which also doubles up as a holistic management system with several other functions.
The best option, however, would be an extensively versatile suite that is not only scalable when you need to upgrade your accounting features, but also supports a wide range of supplementary integrations or add-ons in case you want additional ecommerce management capabilities.
Some of the possible extras you might stumble upon include production, purchasing, sales, and inventory management tools.
Features
It goes without saying that the range of features in the accounting tech space is quite extensive. Choosing between them can be pretty overwhelming, especially for beginners.
So, it's always a good idea to work hand-in-hand with expert accountants, who'll help you identify the right accounting tool features that match your precise business needs.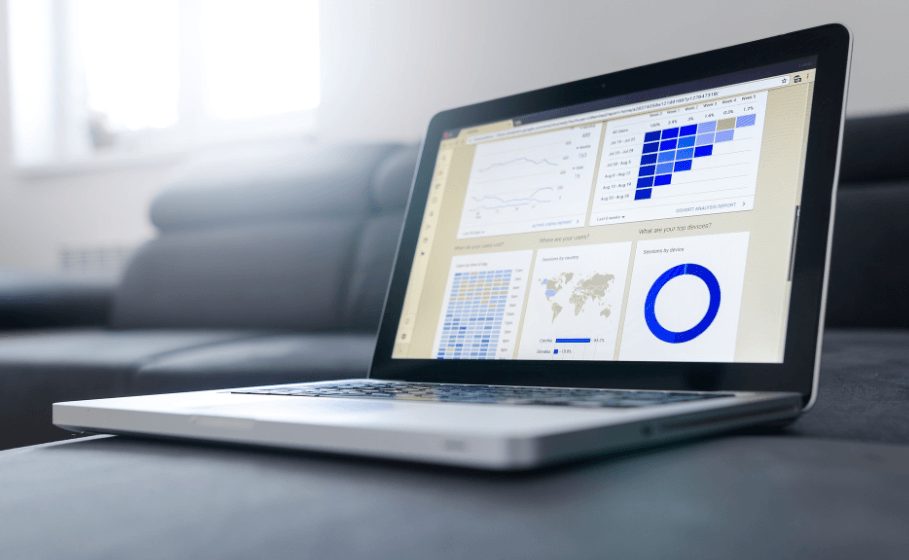 That said, here are some of the critical feature aspects you can consider as you assess various accounting software and their respective functionalities:
Basic Accounting Features– Before we even get to the advanced functionalities, ensure you have a good idea of the basic accounting features your business requires. Merchants typically go for standard provisions like customer management, estimates, invoicing, plus expense and income tracking. If your shop is dealing with a wide array of items, you might want to add purchase order, supplier management, and inventory tracking capabilities.
Security Features– Financial data is inarguably one of the most sensitive pieces of information in ecommerce. Considering a single breach could potentially be detrimental to your business, you have to prioritize on the security features offered by various accounting tools. Find out how they handle data at rest and during transmission, their security compliance standards, their corresponding privacy policies, plus of course, measures they've implemented to monitor their networks and prevent possible attacks.
Forecasting Features- Some modern accounting tools are now leveraging powerful artificial intelligence systems to comprehensively assess financial patterns and, subsequently, forecast revenue and growth. Interestingly, because of the resultant efficacy, 55% of accountants are currently planning to adopt AI In the next three years. But, that's only achievable with a tool that has been proven to be accurate. So, focus on the accounting systems that are capable of in-depth analysis and forecasting.
Automation Features- Automation is certainly one of the principal reasons why we're fond of using accounting tools in the first place. The best accounting tools have been accessorized with automation engines for reporting, reconciliations, global payments, invoice management, tax compliance, supplier onboarding, and accounts payable. In fact, a tool that smoothly automates your business' accounts payable could help you save about $16 per invoice– consequently paying for itself within 6 to 18 months.
Tax Support Features- To get your money's worth as you file your business taxes, you need an accounting tool with relevant tax support features. It should systematically streamline all the cashflow data and KPIs in line with your finance variables to help you process taxes accordingly.
Integration Capabilities- The ecommerce business ecosystem is extensively dynamic with numerous elements that are always in sync with each other. Such a fluid environment, of course, requires versatile accounting tools that can seamlessly integrate with a wide range of third-party solutions. In essence, the best accounting tools should at least be able to connect with Google apps, plus email marketing, CRM, ERP, inventory management, payment processing, POS systems, among others,
Mobile Functionalities- By now, mobile support is a pretty standard feature among ecommerce accounting software. At the very least, this provision helps team members access cloud-based systems remotely from anywhere. Quite admirable, but you need more than that to manage your store's finances efficiently. An ideal tool should go beyond basic mobile support to replicate PC operability on mobile.
Reporting Features- Come to think of it, the whole point of using accounting tools is to be able to efficiently generate relevant financial reports. While some systems only provide basic reports about profits and losses, your best bet is with an accounting software that can dig deeper to offer real in-depth reports with unlimited categories. All things considered, you should be able to generate accurate reports about your entire financial performance in real time.
Cost & ROI
Just like other online business software, accounting tools normally come at a price.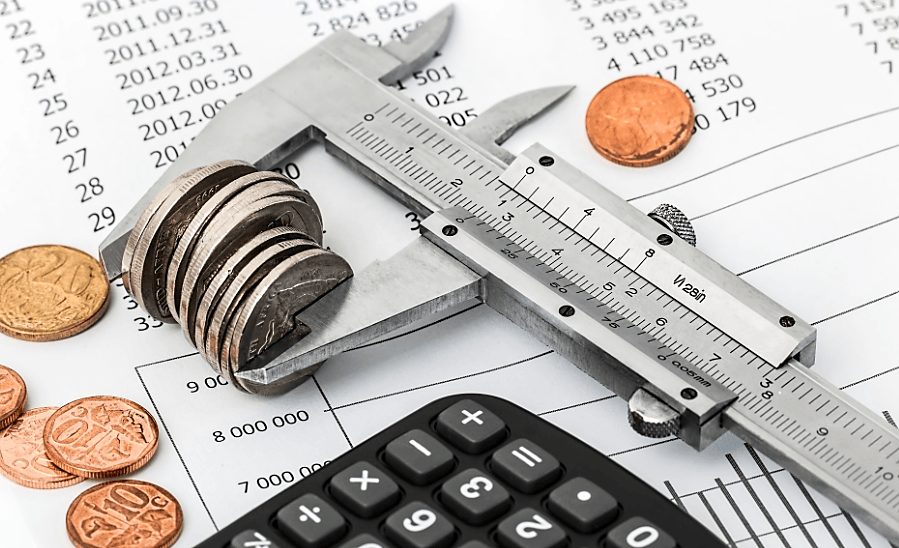 If you've checked around, you must have noticed that the cost itself is not standard across the board, particularly for growing businesses.
While some systems can be accessed after a one-off payment, most cloud-based accounting tools are sold as services whose subscription is renewed periodically.
But then again, you might have also heard about free accounting tools and free accounting software programs that can be acquired at zero cost. Well, that sounds like a pretty good deal- but, are free accounting tools reliable?
Now, the truth of the matter is- it depends. While it's advisable to treat free accounting software systems with the skepticism they deserve, it's possible to secure a solid accounting tool for free.
You might, for instance, get a free accounting software package on a reputable software- which comes with features like payroll handling, check to print, and invoicing. The catch is, it will only facilitate limited customer accounts. And if you want more than that, you'll have to upgrade to a paid version- which is often availed in multiple packages, with varying features for different business sizes.
Well, that's just one example among many. Providing a free basic version alongside paid advanced features is quite a popular pricing approach. Service providers capitalize on that to attract new users who'll ultimately upgrade to the corresponding premium plans as their business grows.
If you end up in that bracket, expect to pay about $10 to $100 a month for various levels of accounting features. And that's not all. It might cost you more if you introduce extra add-ons or supplementary services like payment processing.
But then again, it's possible to counter that by opting for a longer subscription period. Many tools, by now, offer special discount rates to annual subscribers. However, since this will basically tie you down for twelve months, you should ensure you've tested out the service comprehensively before committing.
Overall, the amount of money you pay for your accounting tool depends on not only the brand name, but also the features you adopt, plus of course, the number of supported users (ideally unlimited users). The cheapest packages are usually tailored to small businesses with basic accounting needs & not rapidly growing businesses.
Then the costliest ones, on the other hand, target mid-sized and large enterprises with advanced functionalities like purchase orders, inventory tracking, superior reporting capabilities, team functions, automated reminders, project tracking and billing, recurring invoices, plus sales and expense tracking.
The cost may also increase if you go for industry-specific or vertical accounting tools. These programs, unlike general accounting tools, are commonly distributed through Value Added Resellers (VAR). And that translates to extra customer support costs, which are eventually charged to users.
Taking all these factors into consideration, you should be able to identify a well-priced accounting tool after comparing the pricing and features on numerous software options. The highest possible ROI can only come from a system that offers powerful accounting features at a reasonable cost. And although you should principally focus on your current business needs, the best is settling for a software program that provides additional feature plans you can upgrade to in feature.
Some of the Best Ecommerce Accounting Tools
Here's a comprehensive list of the top accounting software for ecommerce and digital businesses:
QuickBooks: An all-in-one accounting software that offers comprehensive financial management features. Key advantages include ease of use, a wide range of functionalities, integration with other business apps, and strong reporting capabilities.
FreshBooks: Designed for small businesses, FreshBooks offers cloud-based invoicing, expense tracking, and time tracking. Its advantages include a user-friendly interface, excellent customer service, and robust mobile apps.
Xero: A cloud-based accounting software known for its flexibility and scalability. Key advantages include real-time cash flow tracking, integrations with 800+ business apps, and an intuitive dashboard.
Sage 50cloud: A robust accounting solution that combines desktop functionality with cloud connectivity. Key advantages include a strong inventory management system, industry-specific functionality, and Microsoft Office 365 integration.
Zoho Books: Part of the Zoho suite, it's designed for small to medium-sized businesses. Key advantages include a simple and intuitive interface, automated workflows, and integration with other Zoho apps.
Wave: A free, cloud-based accounting software perfect for freelancers and small businesses. Key advantages include unlimited invoicing and expense tracking, receipt scanning, and simple financial reporting.
NetSuite ERP: A comprehensive, cloud-based ERP solution designed for large businesses. Key advantages include real-time data visibility, scalability, and a wide range of integrated applications for comprehensive business management.
SAP Business One: An ERP solution for small to mid-sized businesses. Key advantages include real-time business intelligence, integration capabilities, and scalability.
Bench.co: Bench is an online bookkeeping service that provides you with a team of bookkeepers to handle your bookkeeping for ytaou. It is excellent for small businesses who prefer to outsource their accounting tasks. It also offers tax filing services.
Bill.com: Bill.com is a cloud-based software that simplifies and automates the back-office financial operations for small and midsize businesses. It has features that include automated accounts payable and accounts receivable, time-tracking, and mobile access.
HoneyBook: HoneyBook is a client management software that helps small businesses and freelancers to consolidate the tasks of invoicing, contract management, and client communication into one platform. It's especially beneficial for creative professionals.
Aplos: Aplos is a cloud-based system designed specifically for nonprofit and church accounting. It integrates fund accounting, donation tracking, and giving management into a comprehensive platform.
Tally: Tally is one of the leading business management software solutions in India. It offers comprehensive features for high-performance business management including accounting, finance, inventory, sales, purchase, point-of-sales, and more.
Botkeeper: Botkeeper is an automated bookkeeping solution that combines artificial intelligence and machine learning technologies to automate bookkeeping and provide insightful dashboards and reporting. It's an excellent choice for businesses looking to streamline their accounting processes.
Summary
Overview
· Ecommerce retail sales in the U.S will grow beyond $735 billion by 2023.

· 64.4% of small businesses are now taking advantage of digital accounting tools.

· In a couple of years, the digital accounting industry is expected to surpass $11.8 billion.

· Barely 14% of small business owners are confident about their finance and accounting knowledge.

What Is Accounting Software?
· A typical accounting software provides features for processing and managing your business' trial balance, general ledger, accounts receivable, and accounts payable.

· Accounting tools can come as time and expense management systems, enterprise resource planning systems, payroll management systems, invoicing systems, billing systems, etc.

Choosing The Best Accounting Tools
Ecommerce Accounting Needs
· To determine what you require, carry out a complete assessment of your business' financial and managerial needs.

· Study other similar stores in your ecommerce field.

· Review accounting needs in your specific business niche.

· Seek guidance from experienced accountants.

· Small Business Payroll and Accounting Tools are software solutions that provide features for bookkeeping, plus coordinating standard financial info and payrolls in small enterprises

· Business Management Software solutions are next-level comprehensive systems that offer a myriad of ecommerce management tools.

· Cloud-Based Accounting Tools- are financial management solutions that are distributed and accessed through the web.

Usability
· Although the processing engine itself can be sophisticated, the overall accounting user interface should be friendly and well-structured.

· Capitalize on free-trial offers by testing out various tools to assess their user-friendliness.

· The most favorable usage policy should accommodate systematic upgrading of single-user accounts into multi-user accounts as your accounting team expands- without incurring high overhead costs.

· The best accounting software is a holistic system that supports scaling of accounting functionalities, as well as the addition of extra management processes through add-ons or integrations.

Features
· Small businesses commonly choose typical accounting features like customer management, estimates, invoicing, plus expense and income tracking.

· To ensure your financial data is protected accordingly, assess accounting tools based on their encryption features, their security compliance standards, their corresponding privacy policies, plus network monitoring systems.

· Your accounting tool should come with AI capabilities for analyzing financial trends, and consequently forecasting revenue and growth.

· Powerful accounting software programs automate reporting, reconciliations, global payments, invoice management, tax compliance, supplier onboarding, plus accounts payable.

· For streamlined tax filing, your accounting tool should align your business numbers with relevant tax variables.

· At the very least, your accounting tool should be able to integrate with Google apps, plus email marketing, CRM, ERP, inventory management, payment processing, and POS systems.

· Powerful accounting software programs provide mobile apps with PC-level functionalities.

· To generate accurate in-depth reports, your accounting software should be able to keep tabs on all the crucial data in real time.

Cost/ROI
· Although some tools charge a one-off fee, most cloud-based systems offer monthly or annual user subscription packages.

· Free accounting plans are mostly offered along with paid plans that you can upgrade to for premium features.

· Opting for add-ons or supplementary services like payment processing could force you to pay more for your accounting tool.

· Package pricing is typically determined by the accounting tool's brand name, the level of features, and the number of supported users (or unlimited users).

· The best ROI is generated by accounting tools that offer comparatively powerful functionalities through reasonably priced plans.
And that's it! Those are the basics of finding the best accounting tools for your online business. Now, on to the next step- which specific accounting tools should you seriously consider?
Our unbiased comprehensive accounting tool reviews will help you with that. So, feel free to proceed and you'll even discover stuff that various software programs are trying to hide from you.