Last Updated on April 25, 2023 by Ewen Finser
Quickbooks is well-known accounting software, but Zoho is quickly coming up in the ranks. Many people are trying to figure out which to pick and are looking at Zoho vs Quickbooks to see which one will give them the most bang for their buck.
Knowing what revenue your business brings in as well as how much money you're putting out is key when you want to keep your business moving in the right direction. Many people have used Quickbooks throughout the years, but is Zoho a valid option that could take on the giant accounting software service?
Continue reading this article to learn more about Zoho vs Quickbooks to see which one would be the best fit for your business. Keeping your business affairs in order can save you thousands of dollars when it comes to tax time, so this isn't a decision to take lightly.
Main Differences Between Zoho vs Quickbooks
The main differences between Zoho vs Quickbooks are:
Zoho offers a free plan, whereas Quickbooks does not have a free plan
Zoho offers a 14-day free trial of its paid plans, whereas Quickbooks offers a 30-day free trial
Zoho limits invoices to 5,000 on their first paid plan, whereas Quickbooks allows for unlimited invoices on its first plan
Zoho doesn't offer a lot of integrations many people want, whereas Quickbooks offers integration with over 650 apps
Zoho vs Quickbooks: Zoho Overview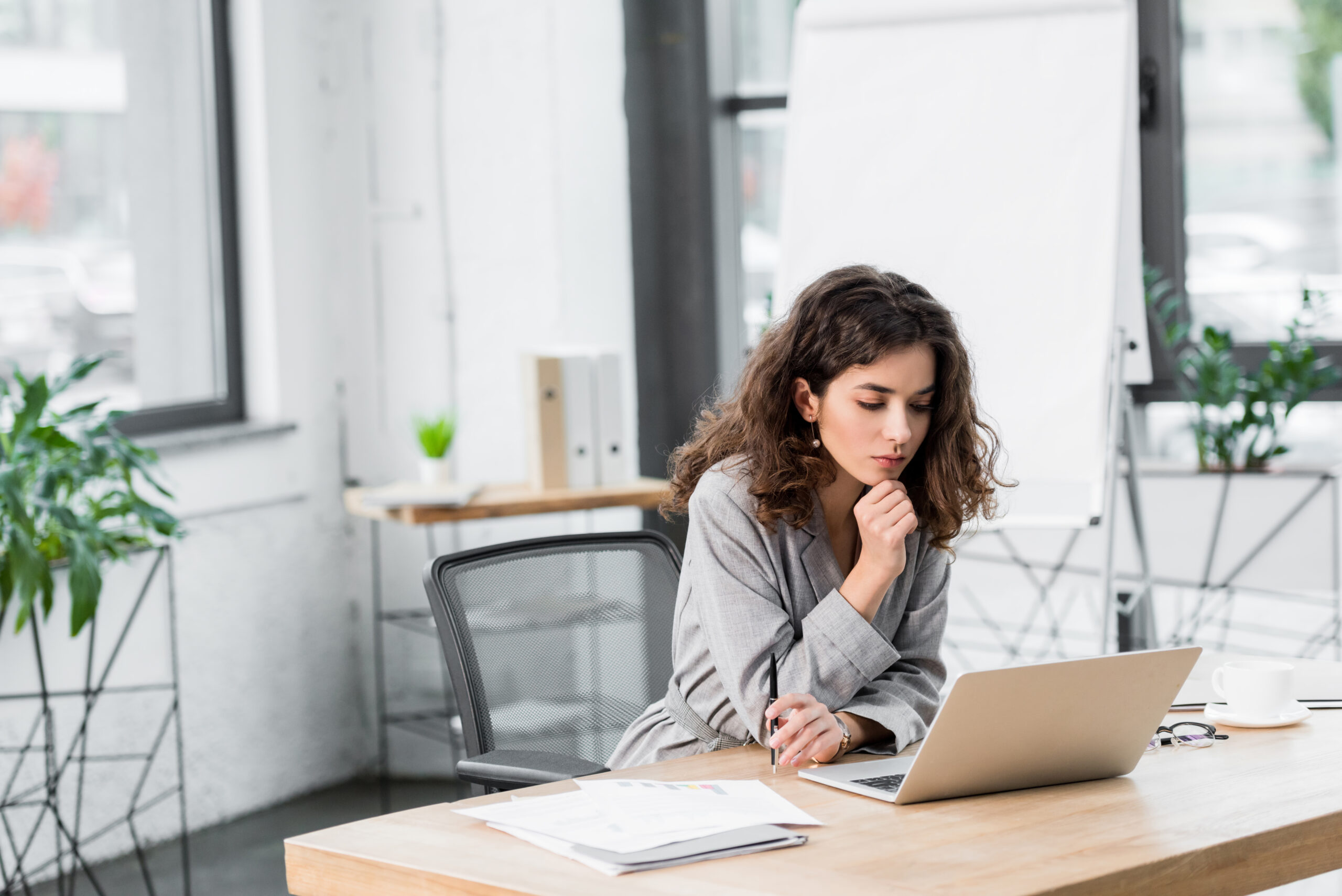 Zoho may be the underdog in this situation, but that doesn't mean they're not fighting their way up the ranks. More and more businesses are beginning to trust them with their accounting.
Zoho is a private company that claims they never want to go public. They want to be able to stay independent and continue to provide the level of service they are so proud of providing. Another thing they stand behind is that they will keep your clicks private.
Even when you use their free program, they aren't tracking clicks to "feed the marketing monster," as they say, even though they have plenty of other products to sell you.
Since this company's founding in 1996, they've continued to commit themselves to offer only the best for their customers. Even though they have good services, they keep trying to find ways to make it better and to create services that complement what you're already doing.
You can use Zoho on mobile so you can always stay on top of accounting for your business.
Getting Started & Using Zoho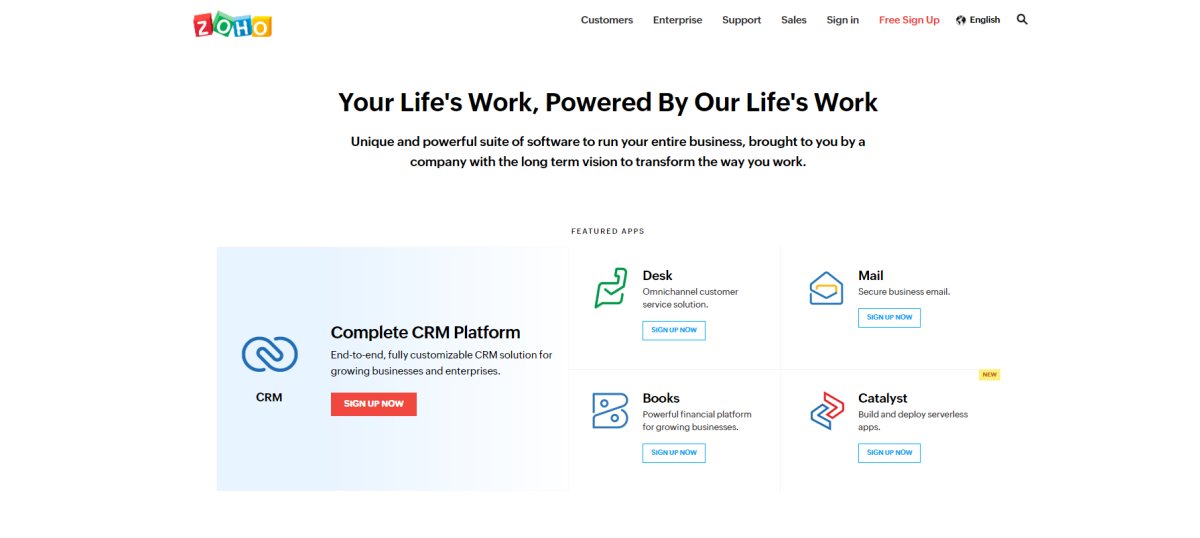 When you're ready to use Zoho, you don't even need a credit card. You can use the platform's free version or choose the 14-day free trial to see how you like it.
If you're new to accounting software, you don't have to worry about much. All you need is your information so you can set up your banking and other particulars for your business. However, if you've already worked with accounting software, you may have some more work to do.
The good news is that Zoho has a migration guide that makes it easy for you to switch over from another platform.
When starting, you can set up your custom invoices, figure out how you'll operate with your team, put up your brand logo and prepare to get paid directly through Zoho from your customers.
Features
Zoho has the key features you need for your business. Those features include:
Invoice creation
Sending estimates
Expense tracking
Bill pay
Reports
Inventory
Banking
The platform gives you everything you need to keep track of your business and keep everything in order.
Customer Support
Zoho is available 24/7 if you need to contact customer support. They have multiple numbers throughout the world, so you don't have to worry about international calling rates. If you don't need to speak on the phone, they also have email support.
Pricing
Zoho has very reasonable pricing that does make it a good option for businesses that are just starting.
Free – Gives the ability for one accountant and one user
Standard – Gives the ability for three users for $20 per month or $15 per month if billed annually
Professional – Gives the ability for five users for $50 per month or $40 per month if billed annually
Premium – Gives the ability for ten users for $70 per month or $60 per month if billed annually
Zoho vs Quickbooks: Quickbooks Overview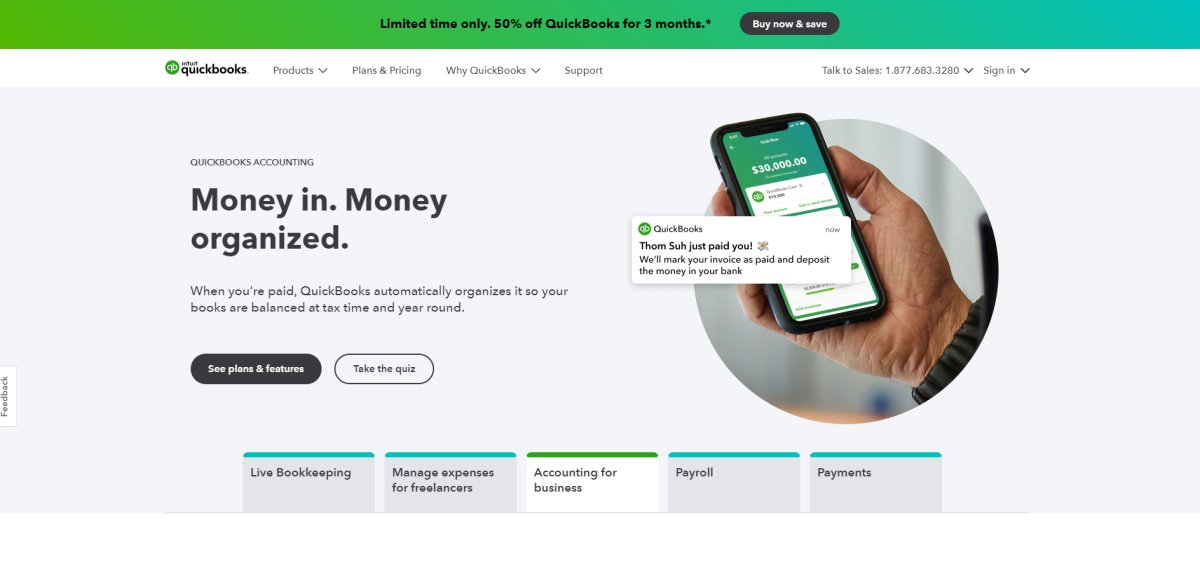 Quickbooks first came out in 2001, and they boast that they've grown to go beyond being an accounting software. Quickbooks is just one of the many popular products under the umbrella of Intuit.
They have 10,000 employees worldwide and believe that everything starts with the customer. Quickbooks was developed and is now marketed by Intuit. It wasn't ever acquired by another business, so they have a certain sense of pride that comes with creating and owning the product.
Intuit was founded in Palo Alto, California, in 1983 by Scott Cook and Tom Proulx. Quickbooks has changed a lot over the thirty-plus years it's been around, but the company's core values remain the same.
Getting Started & Using Quickbooks
Quickbooks focuses on helping small to medium-sized businesses. It's very popular with business owners who don't have any formal accounting training, but it also offers a way for your accountant to plug in and help you do the work or get the necessary records.
You can easily get started on your own with Quickbooks since they have many video tutorials. The videos are short, sweet, and to the point, so you can get on about your business.
There is a mobile app, so if you need to get your information on the go, it's easy to do with Quickbooks. If you aren't sure what you need or if you're ready to take the leap, you can call the sales team and ask them any questions you have.
Features
Bill Management
Bill Pay
Business Funding
Cash Flow
Contractors
Custom Access
Estimates
Expenses: Batch
Inventory
Live Bookkeeping
Multi-channel Commerce
Mileage Tracking
Payroll
Project Profitability
Reports: Advanced
Reports
Sales and Sales Tax
Tag Transactions
Tax Deductions
Time Tracking
Users
As you can see, they have a long list of features that make it easy for you to keep your business on the right track. It may seem a little overwhelming at first, but once you start learning the platform, it's not that confusing.
Customer Support
Depending on the plan you have through Quickbooks, you may have access to 24/7 support. If that is something you find essential, you can upgrade to the plan that has that support.
There are some hoops you have to get past before you speak to a human on the lower plans, but overall, the customer support is good.
Pricing
Quickbooks allows you to get started out without much money. You can use the 30-day free trial to see how it works for you and if it is going to be a good fit.
EasyStart allows you to track income and expenses, track sales and sales tax, capture and organize receipts, track mileage automatically, run report, invoice and accept payments, do progress invoicing, maximize tax deductions, and send estimates for $10 per month
Essentials give you the same as in EasyStart plus multiple users, managing bills and payments, multi-currency support, and tracking time for $20 per month
Plus is everything in Essentials plus the ability to track project profitability and track inventory for $30 per month
Do You Really Need Accounting Software?
Some people don't think you need accounting software when you're just a small business, but an audit can wreck things if you don't have the records you need. Having everything tied up together in a nice bow will give you peace of mind and keep you from going through any nightmare situations that aren't necessary.
Zoho vs Quickbooks – Other Options to Consider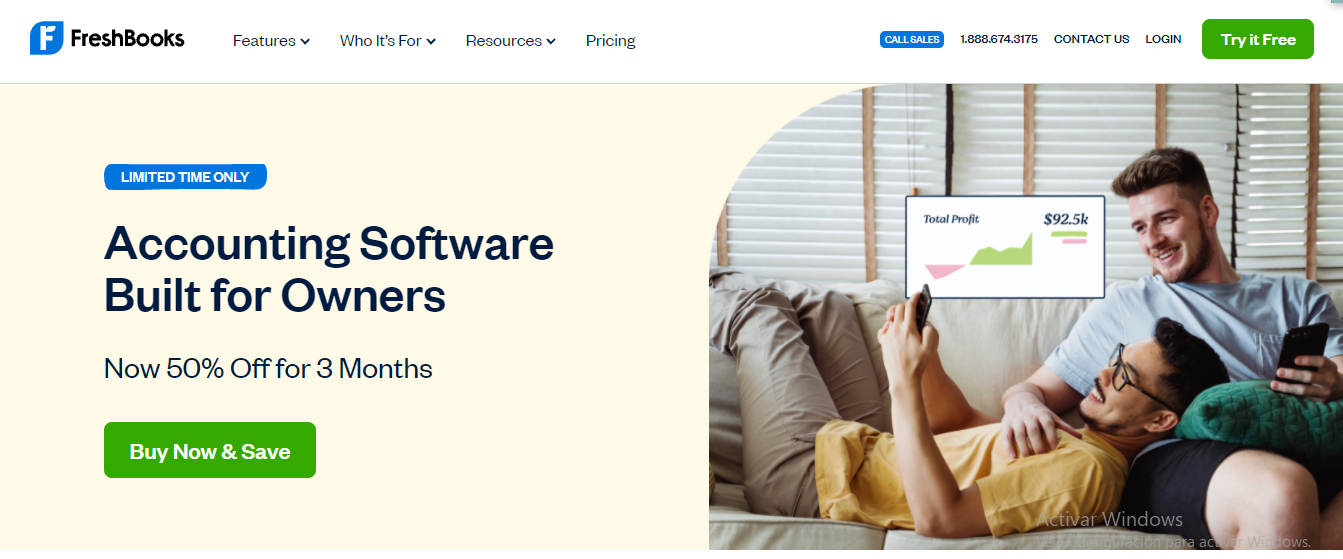 If you don't think Zoho or Quickbooks sounds like a good option, there are some other great products you can consider.
Xero: You can start with Xero without a lot of expense to your business. You also have a 30-day trial period to see which plan would fit you best.
Freshbooks: This cloud-based accounting software is user-friendly and has affordable plans when your business is just starting out.
Wave: You can get accounting and invoicing free with no catch. They do have other services you can buy which makes it make sense for them businesswise.
FAQs
Question: Is Zoho accounting software free?
Answer: There is a free option with Zoho, but be sure to check the terms to make sure it is a good fit for your business.
Question: Can my accountant get my information from Quickbooks?
Answer: Yes. Your accountant can easily access your information inside Quickbooks to help you with your accounting and taxes.
Question: Is Quickbooks expensive?
Answer: For what you're getting, Quickbooks is a decent-priced product.
Question: Does my business need accounting software if I am the only employee?
Answer: Yes. The more organized your business is, the better it is for you.
Bottom Line – Which Platform is the Best?
I like the Quickbooks platform the best since they have so many ways to integrate just about anything you would ever need to. Zoho is a good option, but in my opinion, it's not the best when you're looking at Zoho vs Quickbooks.
There are a lot of options out there, but Quickbooks has stood the test of time since its beginning over thirty years ago. If you want reliable accounting software, then this is a great pick for you.