Last Updated
In our Zoho vs Freshbooks review, we'll be looking at the two platforms in detail to help you decide which one you'd prefer.
Having a competent accounting software is essential to run your business – whether you're time tracking or making and distributing invoices. With so many accounting software providers out there, it can be challenging to know the right one to choose.
Main Differences between Zoho vs Freshbooks
The main differences between Zoho vs Freshbooks are:
Zoho's pricing structure is based on features, whereas Freshbooks bills based on active clients
Zoho offers more features, whereas Freshbooks is more competitively priced
Freshbooks is more user-friendly, whereas Zoho requires multiple tutorials
Freshbooks has less customization, whereas Zoho has plenty
I Personally Prefer Freshbooks
I personally prefer the more user-friendly, feature-rich, and mobile-ready software suite offered by Freshbooks. You get what you pay for and Freshbooks is well worth it, IMO.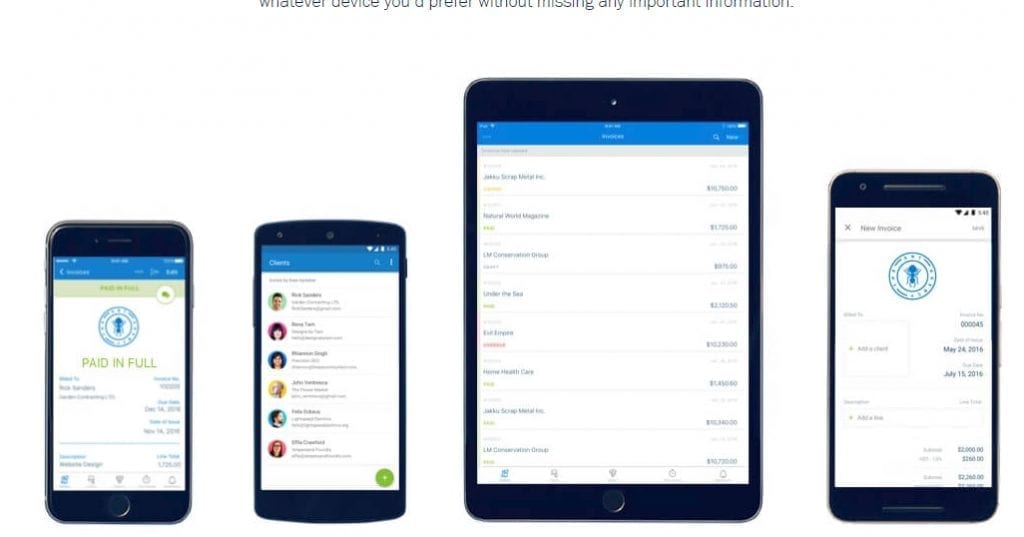 We earn a commission if you click this link and make a purchase at no additional cost to you.
Zoho vs Freshbooks: What is Zoho?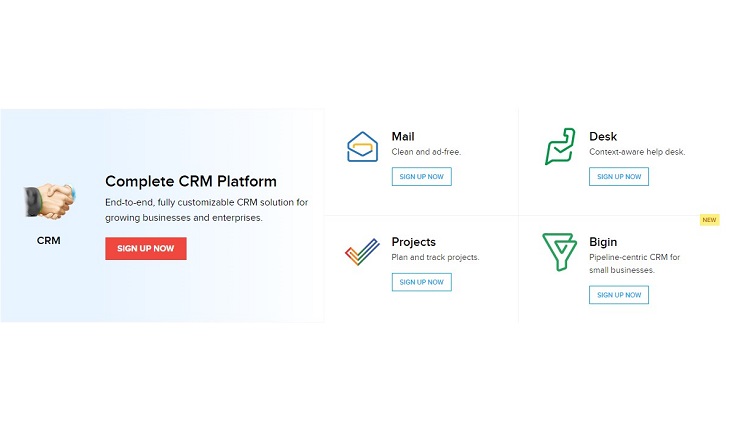 Zoho CRM was released in 2005 before the release of their complementary apps Creator, Projects, and Sheet in 2006. Zoho, as a company, provides over 45 software solutions to help run small to midsize businesses.
Zoho – the Main Features
Salesforce automation with real-time forecasting
Automates lead management process
Single database account management
Logs customer calls for effective follow-ups
CRM workflow management with custom functions
Monitors sales opportunities across the sales cycle
Overview
Zoho is one of the most recognizable B2B software providers for small to midsized businesses. With over 45 SaaS products on the market, they like to think of themselves as a one-stop-shop for all your business needs. Zoho CRM remains one of the best accounting software's on the market due to its large number of features.
Zoho's impressive feature set yields a lot of capabilities, including contact management, sales force automation, lead management, omnichannel interactions with customers, contact management, and more. With the ability to make accurate forecasts while implementing fun gamification options, you'll want to exceed your sales quota to earn badges.
Anyone who chooses Zoho CRM will likely adopt their other products, which is an integral part of their marketing strategy. For users of SMBs who already use Zoho Books or Zoho Projects, Zoho CRM will feel like an extension of what they already know. Zoho One allows employees access to their full host of products, including Zoho CRM, but we'll focus on the accounting software.
User Interface and Design
Zoho CRM is user-friendly and easy to understand. Although the design is straightforward, the productivity-focused design highlights critical CRM data from the start. The default "Home" view shows a breakdown of Today's Leads, Open Tasks, Closing This Month, and Amount by Stage. The UI is purpose-driven and easy on the eyes.
The static black bar at the top of the page links to the software's key sections, and the list is pretty extensive. If you wish, you can access all features from the topdown menu or with the search bar. The black bar, however, shows all modules at a glance, and each is entirely customizable based on your business needs.
Users and Contacts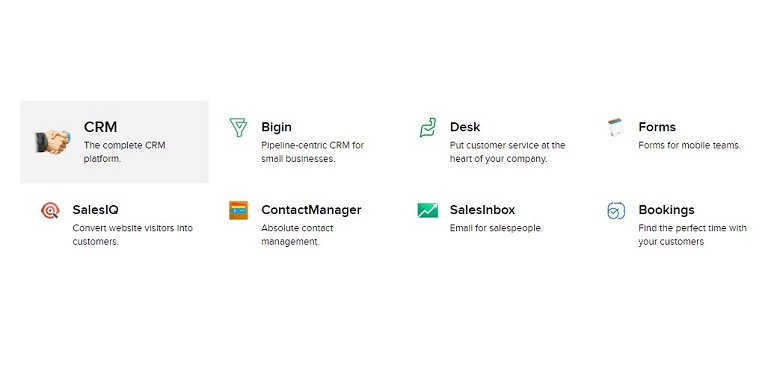 Once you log into Zoho, the software directs you to a splash page and outlines how to customize its features. The software does a good job directing you on how to use its features to your advantage. Getting Started helps you define contacts, activities, leads, and accounts.
Personalize changes your settings, while Easy Setup lets you customize the platform and add users. If you're lost, you can see upcoming tasks and recent activity at all times.
Although Zoho requires a lot of customization to get started, the software does its best to walk you through organizing your dashboard. The search tool allows you to look up help functions and is separated by notes, tasks, emails, and other activities. To view all of your customers' historical interactions and data, click the timeline view.
The Sandbox feature allows you to test custom layouts and modules, so businesses can test their features before presenting it to users. If you're interested in handling multiple projects at once, the Page Layout feature makes that easy. Page Layout helps you see individual accounts for each customer where you can assign multiple contacts to each account. You can attach records, documents, photos, and files in the document library.
Turn Leads Into Clients
Zoho CRM's most attractive feature is its ability to turn leads into clients. The Lead Management widget includes lead capture, lead segmentation, lead nurturing, interaction and pipeline tracking, campaign management, and more.
Leads convert into contacts when they're marked as customers and turn them into an account. If you don't generate more than a few leads a month, you can skip this step and integrate names from your contact list.
Larger businesses will benefit more from lead generation, as well as Zoho's feature SalesSignal. This feature lets you monitor social networks, emails, and chats with real-time notifications when a possible lead mentions your company. You can select leads when your company is tagged on social media. For smaller businesses, this may be overwhelming if you don't have a dedicated social media marketer.
Zia, Zoho CRM's AI feature gives suggestions for the best time to follow up on leads by phone or email. This artificial intelligence software is still in its infancy, but its analysis on leads is accurate and capable of becoming a great tool in the future.
Integration and Other Tools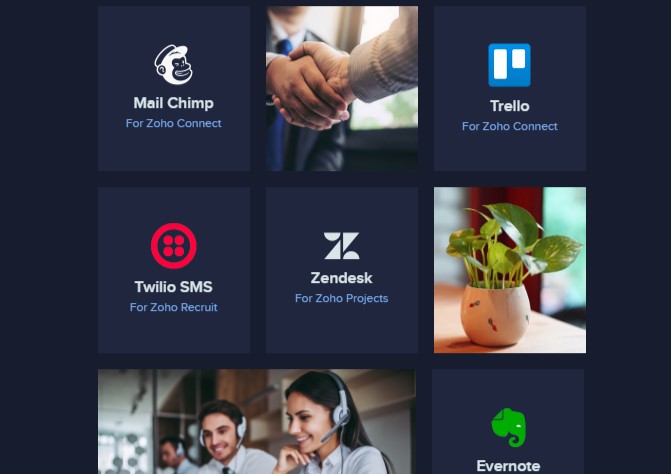 Zoho is a mature and versatile SaaS solution that uses appealing visualization on reports to make lead generation less of a tedious task. You can view your leads on charts to see your leads to customer ratio clearly. To save your most useful reports, add them to a Favorites folder. Although the reporting feature isn't that advanced, it's still robust compared to other similar priced CRM software.
You can add multiple third-party applications from the Zoho Marketplace. B2B apps like ClickDesk, Evernote, MailChimp, G-Suite, Microsoft Office 365, and QuickBooks are available. Other Zoho software can integrate with Zoho CRM using the Marketplace as well.
If you want to compare Zoho with some other alternatives, check Paychex vs ADP, Justworks Review, and Square Payroll vs Gusto.
Pricing
Zoho CRM has five pricing tiers, including a free edition that lets you integrate up to 3 users. The pricing tiers can become complicated because each upgrade has twice as many features as before. Here is a complete list of pricing and its most impressive features.
Edition

Price

Features

Free

Free

Accounts, contacts, tasks, call logs, events, notes, leads, opportunities/deals, email templates, social media integration, email opt-out, CRM views, status updates, attach files, follow up rules

Standard

M: $18/user/m

 

A: $12/user/m

All features of free + email insights, tags, and groups, webforms, custom fields, document library, secure transmission, support, paid support plans, workflow rules and conversion, scoring rules, sales forecasting, roles, and profiles, charts, and KPIs, call center connectors

Professional

M: $30/user/m

 

A: $20/user/m

All featured of standard + social CRM, validation rules, webhooks, macros, inventory management, sales signals, paid support plans, wen-to-case forms, automatic field updates, blueprint, email integration, google Adwords integration

Enterprise

M: $45/user/m

 

A: $35/user/m

All features of professional plan + multi-user portals, sales inbox, autoresponders, data encryption, Zia, Mobile SDK, call support, paid support, custom modules, and buttons, canvas, email parser, subforms, conditional fields, bi tools

Ultimate

M: $55/user/m

 

A: $45/user/m

All features of enterprise+ advanced customization, email sentiment, enhanced storage, basic and classic support, data enrichment, automation suggestions, dedicated database cluster
Zoho vs Freshbooks: Pros and Cons
Here's what we like and dislike about the platform.
Pros
An extensive amount of features
Interesting gamification modules
Free for up to 10 users
Fantastic email marketing tools
Appropriate for small to midsize businesses
Cons
ZIA voice assistant barely works the way it's supposed to
Professional tier is expensive, with most of its valuable features locked
No custom dashboard
Zoho vs Freshbooks: What is Freshbooks?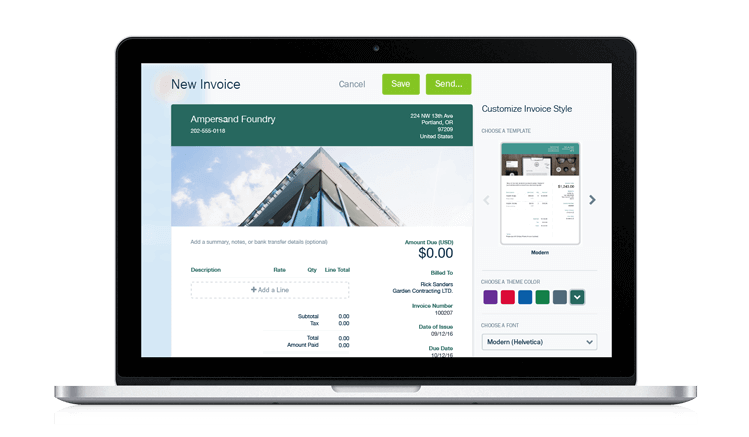 Founded in 2004, Freshbooks is accounting software that's geared towards small and medium-sized businesses. Their software can be accessed by desktop or mobile, which is why it's down as a "cloud accounting software."
Freshbooks – the Main Features
Online custom invoicing with automated tax circulations
Expense tracking with easy-to-read categorization
Time tracking with team sheets and detailed notes
Projects with centralized conversations and collaboration
Various encrypted payment options such as credit and bank deposits
Accounting reports & taxes with balance sheets and detailed reports
Overview
FreshBooks is a favorite amongst freelancers because of its functionality and an impressive variety of features. Freshbook has gone through multiple updates since its announcement, one of which is the ability for double-entry accounting – now considered the industry standard. Along with this new feature, Freshbooks still allows you to track time, create invoices, and receive payments.
The new framework and record-keeping ability for the upgraded, modern Freshbooks offer better insights. Specifically, Freshnooks has a General Ledger and Chart of Accounts, Cost of Goods Sold, Other Incomes, bank reconciliation, Balance Sheets, and Trial Balance on its upgraded version. Some tools haven't been implemented from Freshbook Classic like Inventory management and voluminous reporting.
Still, most of the new software features are impressive and competent enough for any small to medium-sized business. Other great softwares for small businesses to medium ones are Piperdrive and ActiveCampaign, so here, check how Piperdrive vs Zoho compare, and who wins between Zoho and ActiveCampaign.
User Interface and Design
Setting up Freshbook is simple. First, it will prompt you to provide details about your company, customize your invoices, and then sens a test invoice. The Dashboard will give an overview of your company's financial status using five charts: Outstanding Revenue, Total Profit, Spending, Revenue Streams, and Unbilled time. Unfortunately, these charts aren't interactive.
After setting up, Freshbook will prompt you to click on their training videos to better understand the software. At this point, you can invite team members. On the left of the dashboard is a display navigation that links to the following tools: Accounting, Reports, My Team, Projects, Time Tracking, Estimates, Expenses, Invoices, Clients, and Dashboard. A link above the list allows you to add additional businesses, create items, contact support, and integrate apps.
Freshbook has an intuitive and attractive design that makes it simple to navigate. If you're used to Freshbooks' old interface, you can change it to this version to get accustomed to its features.
Creating Invoices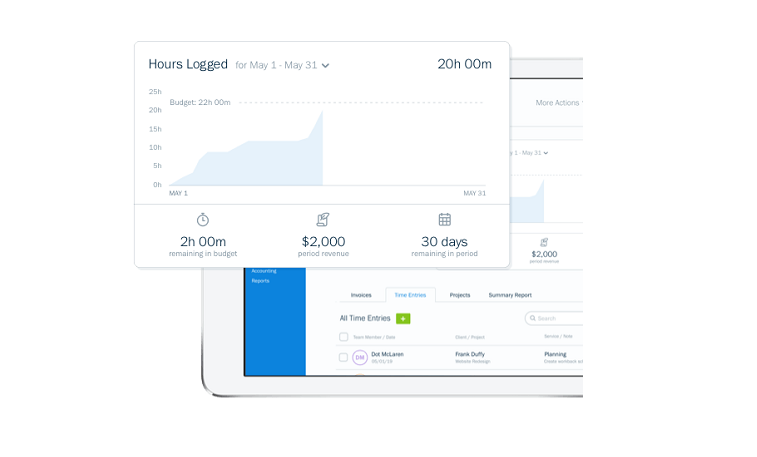 Click the Invoice tab in the toolbar, and the widget will walk you through the whole process. Freshbook supports two additional types of transactions: proposals and estimates. Proposals are a more detailed version of an estimate that needs to be signed by the client on acceptance. When you click New Invoice, a template will open that you fill out. Once completed, press save and send it to your client.
Expenses and Contacts
The client records display their contact information with a graphical representation of business cards, which states information like email and mailing address, name, and phone numbers. A chart next to their data indicates details about their draft invoices, unbilled time and expenses, to total their outstanding revenue. You can see a list of recent transitions by clicking the Expenses tab.
You can enter expenses and contacts manually or edit ones you've imported. The five most recent updated payments appear at the top of the Expenses screen. Individual expense reports list the supplier, date, descriptions, categories, taxes, and prices. You can add a receipt image and change the currency. It's rare to find software with this much customizability when it comes to expenses and contacts.
Pricing
Freshbooks offers the same amount of features regardless of the paid tier. The pricing tiers are determined by the number of clients you wish to bill. The company offers a free 30-day trial where you can examine the features before dedicating to one plan. Note that Freshbooks provides further discounts for annual payments.
| | | |
| --- | --- | --- |
| Edition | Users | Features |
| Lite – $15/month | Bill up to 5 active clients | Customize and send invoices, invoice status tracking, and updates, reminders of late payments, and fees |
| Plus – $25/month | Bill up to 50 active clients | Track time by client and projects, easily add and categorize expenses, easily accept online credit card payments |
| Premium – $50/month | Bill up to 500 active clients | Data that is 100% secured and automatically backed up, works on any device, simple and clear reports, and dashboards |
Freshbooks: Pros and Cons
Here's what we like and dislike about the platform.
Pros
Double-entry accounting
Estimate and retainer functionality
Fantastic mobile app
Very user-friendly with lots of features
Simple service records and product
Cons
No quarterly tax estimates,
Few to no invoice customization
Dashboard glitches often
FAQs About Zoho vs FreshBooks
Is Zoho an Indian Company?

Yes, the Zoho Corporation is an Indian software development company initially founded by Tony Thomas and Sridhar Vembu in Pleasanton, California, in 1996. Zoho has operations in seven countries with global headquarters located in Chennai, Tamil Nadu, India. It's common to think this company is American because their corporate headquarters reside in Pleasanton.
How much does FreshBooks cost?

FreshBooks designates its pricing tiers based on the number of active clients you wish to bill. Their prices are as follows: Lite – $15/month to bill up to 5 active clients, Plus – $25/month, to bill up to 50 active clients and Premium – $50/month to bill up to 500 active clients.
Is FreshBooks better than QuickBooks?

That depends on multiple metrics. Since Quickbooks is more widely used and known by businesses, many prefer it for its easy to use features and easy to access tutorials. However, we think that Freshbooks is the better software due to its vast amount of features, user-friendly interface, and accessibility.
Is Zoho free?

Zoho has a free tier, which comes with these features: accounts, contacts, tasks, call logs, events, notes, leads, opportunities/deals, email templates, social media integration, email opt-out, CRM views, status updates, attach files, and follow up rules. These features are enough to start your small to medium-sized business.
Zoho vs Freshbooks: Final Verdict
Let's take a look at how the two compare.
User Friendly
Zoho can take a while to learn because of its wide variety of features. What we do like about Zoho is its gamification method for helping new users get used to their platform. However, Freshbooks wins in the user-friendly category because the software walks you through the process of setting up all its features.
Features
To describe all of the features Zoho offers would take hours. The only issue with Zoho is that all of its features are behind paywalls. What we like about FreshBooks is how you can access the entire software at all times – the only difference is the number of clients you can invoice. In this case, we have a tie: Zoho for its amount of useful features, and FreshBooks for having them all available no matter the pricing tier.
Price
Freshbook wins again for its pricing tiers because they're less expensive and offer more for the price. Zoho should only be considered if you want software with a large number of features, or you can't afford software at this time. Zoho has a free tier, whereas FreshBooks has a 30-day free trial.
I Personally Prefer Freshbooks
I personally prefer the more user-friendly, feature-rich, and mobile-ready software suite offered by Freshbooks. You get what you pay for and Freshbooks is well worth it, IMO.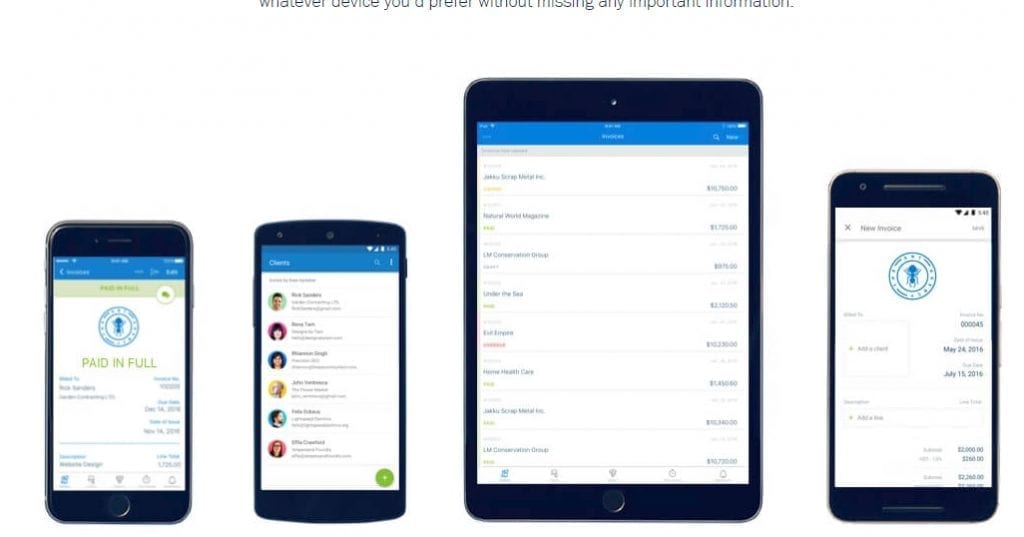 We earn a commission if you click this link and make a purchase at no additional cost to you.
Zoho vs Freshbooks: Which One is the Winner?
Both platforms have their strengths. However, we do have a clear winner here. For us, Freshbooks is a more user-friendly platform and allows you to scale your small business into a large one without spending hours figuring out the software.
Although Zoho has a large number of features and better customizability, you can still achieve a lot with Freshbooks, and the good it can do to your business makes it our top choice today.
Further reading: