Last Updated on April 24, 2023 by Ewen Finser
The growing human resources (HR) software market is expected to reach $10.9 billion by 2023. Although some companies are familiar with HR software, the landscape is changing with new kinds of applications that seek to keep pace with how technology interacts with software.
Initially, licensed on-premise software was restricted to employee records and benefits. Now, HR software can connect to the cloud and complete tasks in the background while your HR professional focuses on employee performance, recruiting, branding, and company culture.
Although there are many HRISs to choose from, Justworks stands out against its competitors. Justworks is a modern support system for life and work, simplifying payroll, and other processes so entrepreneurs can focus more on their employees. Justworks frequently gets high reviews from its users with at least a 4.7 overall on Capterra.
While the value of HRIS and PEOs continue to climb with increasing customer demand, picking the right software is integral to keeping employee satisfaction high. With that said, let's see if Justworks is the right cloud-based platform for your business.
Justworks Review: What is Justworks?
Justworks is an HR software platform (PEO service) that helps you manage vital human resources tasks and keeps all of your information secure in the cloud. With HRIS software, you can handle tasks like healthcare enrollment, staffing, benefits programs, employee directories, and payroll service from any device. Gone are the days of rifling through endless cabinets looking for printouts of that one piece of information – now everything is available to you with the push of a button.
One of the benefits of Justworks is its combination of two software – an HRIS and PEO or professional employer organization software. PEOs help manage small to medium-sized businesses to grow while HRIS software handles payroll administration procedures. This is true whether you are a solo small business owner looking to scale, or an established mid-sized business owner looking to upgrade or switch to a more automated payroll platform.
Being with Justworks means being a part of a community with the strength and backing of a dedicated and well-established HR team. Installing Justworks is less expensive than employing a large group of HR professionals so your small business can spend money on advertising, upkeep, and other aspects of your company.
Another benefit of Justworks is their insurance plans for customers, like liability insurance and workers' compensation. Even real-life consultants can speak to your team about unique situations or complex questions.
Whether you need help managing job listings, onboarding processes, time-off tracking, or ensuring you're compliant with the Affordable Care Act and other employment rules, Justworks has you covered. Justworks is so advanced that it can manage fitness and gym memberships, disability leave, and commuter benefits. Finally, Justworks offers integration with other popular platforms, so all your company's software ecosystem is in sync.
With that being said, to see how Justworks measures up with other similar PEO platforms check out some other comparative post reviews here Justworks vs Zenefits: Which One is Better?, Gusto vs Justworks [May 2020]: Which Payroll and HR Tool is Best? and Zenefits vs Gusto: Which HR Service is Better?.
Justworks Review: What are the Benefits of Using Justworks PEO?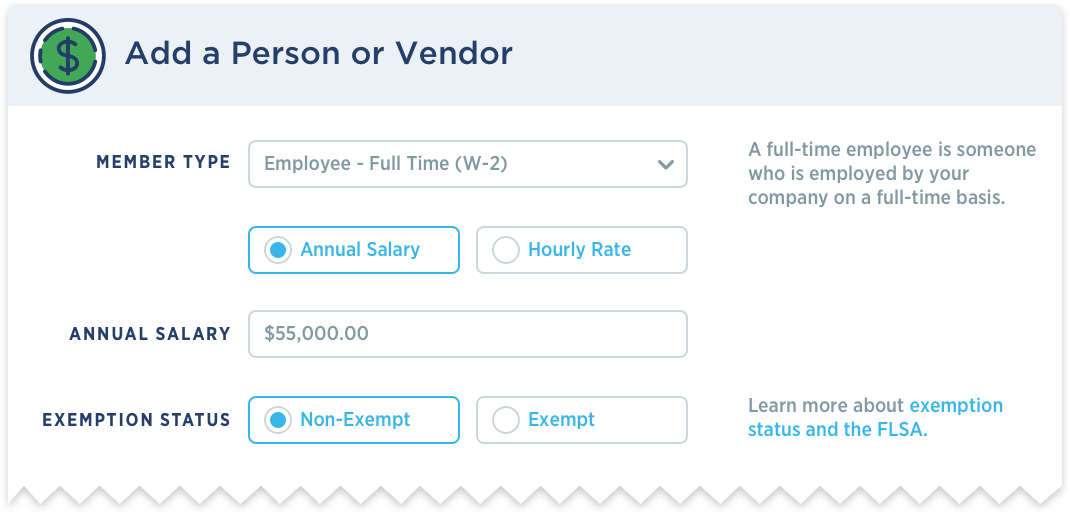 Prompt and Easy Payroll
Justworks can distinguish between different employment types, like part-time, contractual, seasonal, and full-time. Using the dashboard, you can centralize payment for all employees across multiple departments. Similar to a company like PayPal, you can organize and send invoices to vendors, clients, consultants, suppliers, and contractors.
Other features include direct deposits, payroll options, bonuses, and reimbursement on accidental payments or management capabilities.
Benefits Manager
Managing dental and medical packages is possible through the Justworks dashboard. The dashboard optimizes employee benefits with leading providers through the Justworks partnership with various HMOs. HR teams can track, connect, and give out employee benefits easily and distribute them on employee paychecks.
Accurate Reporting
Data is analyzed, stored, and presented visually through charts, which can be altered or changed based on your needs. The analytics and reporting options allow you to see where the money is distributed throughout the company. Reports are automatically made without the HR staff's input, reducing workload significantly.
Employee Interaction
Employees can request leave, time off, and see a compensation breakdown of their benefits package and salary. Management and HR can post company programs or modules for staff to enroll in. These interactive modules can be done in real-time, which saves company effort, time, and money that would have been dedicated to these resources.
Set Policies
HR employees can set company rules (employee handbook), employee policies, and regulatory compliance on the restricted management dashboard. Information regarding vacations, time off, leaves, and holidays are handled through the same system. Having a one-stop-shop for this process removes the reliance on spreadsheets.
Justworks Review: What are the Key Features of Justworks PEO?
Let's take a look at the key features that make Justworks PEO, great software:
Benefits Management
Billable Hours
Compensation Management
Document Storage
Employee Self Service
Health Insurance
Retirement Plan Management
Sick Leave & Vacation Tracking
Third-Party Integrations
Wage Garnishment
Auto-Notifications
Calendar Management
Direct Deposit
Employee Portal
Expense Tracking
Payroll Management (Check also the Best WooCommerce Payment Gateways)
Sick Leave & Vacation Tracking
Justworks Review: Who Should Use Justworks PEO?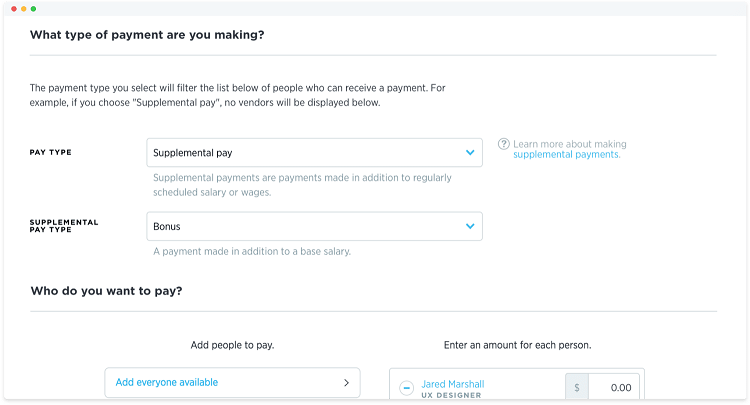 Anyone who has a business would benefit from a PEO/HRIS, especially if your company wants to streamline its HR process. Your employees are what help drive your business forward, so focusing on their individual wants and needs is essential.
Justworks also removes a lot of the busywork associated with HR, like spreadsheets, payroll, and other documents prone to human error. B2B companies that track expenses, and distribute medical and dental could benefit from purchasing Justworks.
If you find you don't fit the profiles above, you could still benefit from a PEO/HRIS. For example, they can help your business with calendar management, document storage, and payroll management all in one place. PEOs can even help understand your employees better, which could boost productivity if they're well cared for.
When is the Right Time to Adopt a PEO?
If you're thinking of implementing a PEO solution, you're probably wondering when the best time to integrate it into your company. In my opinion, you should get started after you have more than 10 employees who require different insurance, hours, and payroll.
PEO software can make these areas easier. If you don't use a system like Justworks to handle HR decisions immediately after acquiring a more extensive staff, you could run into a few problems:
The user interface is essential. With an in-house system, you can manage a clunky interface and a slow processing speed – if it gets the job done. Clients, however, will be using your system as well, so it's vital to have an interface that's user friendly. You may lose customers if they find your system too difficult to navigate.
Determine whether or not your software works well with the clients. Justworks works fantastic with most accounting and time tracking systems available on the market. If your clients can't integrate with this software, you may lose them. It's better to purchase software that updates frequently, rather than use one that doesn't.
Lack of support and customer service could leave your software and customer information vulnerable. The Justworks team has a supportive staff (customer service) that's included with its cost. Justworks also handles updates to their system. A system that doesn't update could lock out your clients, which could cause a revenue loss.
Although there is no need to opt into Justworks immediately, an up-in-coming company will need to adopt one once they start acquiring clients and sales. If you're unsure whether or not you want to purchase the system, Justworks offers tutorials of their dashboard to get your acquainted with their software.
When comparing it to another PEO, Justworks looks quite pricey. An average PEO will cost you around $20 per month, but many of them will start to put a cap on the features or data that you can implement into the PEO. You may also get charged for functionality. Justworks provides a comparison tool on its website to see how it stacks up against its competitors.
How Justworks Fits Into Your Company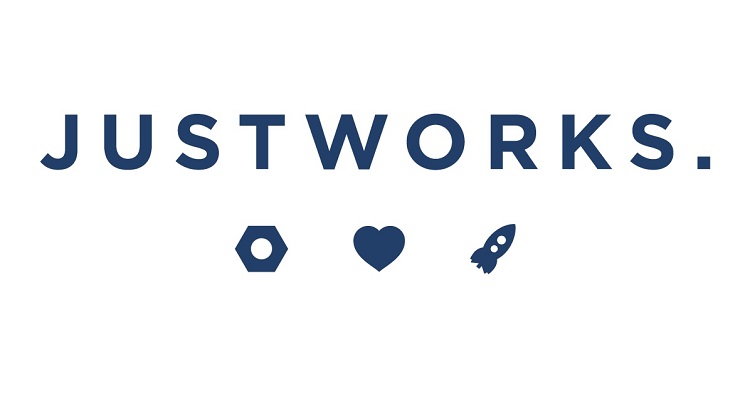 The importance of a PEO cannot be understated. With automation and the internet becoming a vital part of your business, it needs to keep up in its own way. Justworks is a cloud-based software that can be accessed from anywhere, so your employees won't need to log into their desktop computers to access their benefits or payroll information.
Justworks will provide cost savings on employee benefits because employees are grouped together with the rest of the PEO's co-employees to form one large group. Justworks will provide employees access to comprehensive health coverage and rates on par with larger HMOs and corporations, even though they work for a smaller operation.
33% of small businesses get fined every year from simple payroll mistakes. Human error is ofter a source for lost profits, and compliance can be complicated with a large number of spreadsheets and paperwork.
Although it's possible to do this on your own, a compliance expert costs a lot of money, which can cripple the bottom line of a small business. PEOs know all the paperwork you need to file, and can often submit it for you.
Justworks will save you in hiring costs because PEOs will handle the paperwork and support you through this process. You'll save thousands per year on hiring-related expenses like payroll and benefits. Your HR team can now focus on other important things, like company culture and employee engagement.
Finally, you and your HR team will get hours back into their days. A business is seen as a race against the clock, especially when you're delegating work. There's only so much time in the day to get things done. A PEO like Justworks will handle a lot of the employment-related administrative work, which will give you more time during the week for other things.
What do the Customers and Experts Think of Justworks PEO?
It has already been mentioned that the Justworks PEO platform receives high praise from its critics and customers. Caperra gave it a 4.7 out of 5, with the user satisfaction being a top 4.8 score.
This earned Justworks top marks as one of the best PEO software on the market. Finances Online gave the software an 8.7 out of 10, and user satisfaction of 100%. GetApp averages a 4.7 out of 5 based on 140 customer reviews.
"We are small and do not need to spend a ton of time/resources on HR right now, but we do have HR needs. JustWorks has been a great way to gently launch into managing payroll and becoming familiar with other benefits we can add in the near future, as we add employees. I find the payroll transactions very easy to follow." Review by Maggie Campbell on GetApp.
Taking a look at the Justworks website for customer reviews, you can see 5 stars across the board from multiple sources. Customers specifically like the user interface, it's customization and the excellent calendar app. Customers are confident with using this program and say it has helped them with their HR duties significantly.
"My team and I evaluated several PEO options before ultimately choosing to go with JustWorks. JustWorks was the most cost-effective, with the best benefit offerings for my employees, the most intuitive user interface, and allowed me to have the most control of all of my employee's data." Review by Shannon Pershinsky on Capterra.
Overall, critics are happy with the service. However, many have said their reporting system needs work. Still, customers recommend the software to their co-workers and clients.
How Much Does Justworks PEO Cost?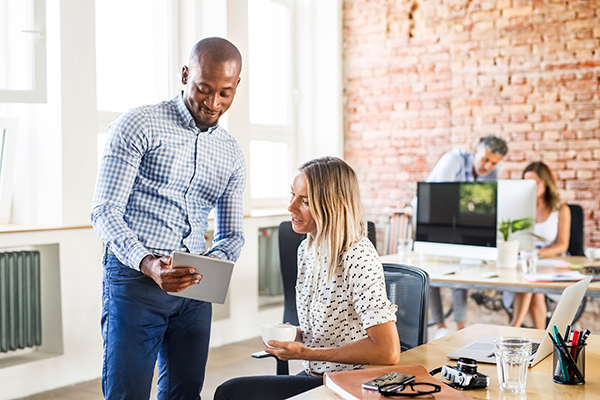 Justworks pricing varies depending on when you started with Justworks. It also depends on the number of employees you have. All employee packages have a Basic and Plus plan, with the Plus plan offering more benefits. You can save more by billing annually.
Less than 25 employees – Basic $49/mo/Pro $99/mo (per employee)
25-99 employees – Basic $44/mo/Pro $89/mo (per employee)
100-179 employees – Basic $39/mo/Pro $79/mo (per employee)
179+ employees – Contact Justworks for details
Basic includes the following features:
Plan Setup
Commuter Benefits
Reporting
Accounting Software Integration
Doc Center, Calendar, Directory
PTO Management
Online Employee Onboarding
Harassment Prevention Training
Inclusion Training
HR Consulting
24/7 Support
Employment Practices
Liability Insurance
Unemployment Insurance
1099 & W-2 Filing
Employee tax and payroll filing
Contractor & Vendor Payments (Here check the best payment processor for your online business)
Off-Cycle Payments
Payroll for Hourly and Salaried Employees
With Access To:
401(K)
Fitness Memberships
Health & Wellness Perks
Life & Disability Insurance
Workers' Compensation
Plus includes all the features of Basic, including the following features:
One Medical (Where available)
Health Advocacy Services
COBRA Administration
With Access To:
HSA/FSA Accounts
Dental & Vision Insurance
Medical Insurance
Justworks Review: The Verdict
Let's discuss some of the things reviews don't love about Justworks before we reach our verdict. Although Justworks is a competent and user-friendly software, it doesn't have an e-sign function, which could slow down the onboarding process.
Even with the negative feedback, the reviews were mostly positive. However, many have mentioned that other competitors offer the same thing but for a better price.
There are a few competitors in the PEO category you could consider. For example, TriNet is another cloud-based HR platform. However, they do not offer a user-friendly way of giving clients a custom quote. Zenefits is another program offered at a lower price than Justworks that has similar features, including insurance plans.
However, Justworks has a fantastic customer service team. Their team provides you with great information on their services – even if your question is complicated. The staff will work with your needs. If chat isn't available, a bot is available to answer your questions. If the issue is too complicated, a staff member will get back to you as soon as possible.
In general, I would highly recommend Justworks due to its wide variety of services in comparison to other PEO software. If you don't like it, contact their support team, and they'll be able to transfer contacts over – but it comes at a price.
FAQs About Justworks
What is Justworks?
Justworks is a PEO platform that helps employees manage benefits, payroll, employee information, and make employment-related compliance easier.
What kind of company is Justworks?
Justworks Inc. offers software-based around Human Resource operations so businesses can streamline their compliance, payroll, and benefits. Founded by Iris Ramos and Issac Oates in 2012, their company has 50 employees with headquarters located in New York.
What is Justworks Employment Group LLC?
Justworks Inc. offers software-based around Human Resource operations so businesses can streamline their compliance, payroll, and benefits.
Who owns Justworks?
Currently, the CEO and founder Isaac Oates own Justworks. He also manages his team of 50 employees.
Where is Justworks located?
Justworks is located at 130 7th Ave #249, New York.
Final Thoughts: Justworks Review
If you want to spend more time on corporate culture and less on payroll, a PEO is a great idea. Not only does it put all your clients and employees in one place, but it optimizes them in an easy to understand dashboard. After doing my own research into PEOs, I'll be using them myself for my small business. It makes sense to let a computer compile spreadsheets for me. I'm a visual person, so I love the easy to understand graphs.
Justworks is also cloud-based so that employees can see their information on the go. They don't need to come into work to see this information – which saves time and money on both ends.
Getting a PEO means staying ahead of other businesses. No longer will you have to waste time on HR matters, and creating individual paychecks for each employee. Now, your team can focus on interacting with employees and improving their experience in the company. A PEO is genuinely a valuable tool for all business types.
Further Reading on Benefits Administration & Payroll Services: