Last Updated on April 22, 2023 by Ewen Finser
There's so much more to running a successful business than just sourcing high-converting products and launching engaging marketing campaigns. As important as these things are… there are tons of other things that go on behind the scenes too.
…like handling your business's accounts and finances.
If this is something you're struggling to manage, you may need a better accounting platform. So, in this review, we're exploring two industry leaders: NetSuite and Intacct.
Let's jump straight in!
Bottom Line Up Front Summary: For most business use cases, the more flexible, international friendly, and fully functional ERP is definitely NetSuite here. However, if you really need a built-in accounting system (and not an ERP), Intacct is still a solid choice. Also, if you already were considering Sage ERP, Intacct is now a part of their suite.
Main Differences Between Intacct vs Netsuite
NetSuite is slightly better suited for international business and supports 27 languages and 190 currencies, whereas Intacct requires you to unlock additional languages by purchasing a separate module. Not to mention, Intacct only supports 150+ currencies, which is comparatively less than Netsuite.
NetSuite's infrastructure boasts a Modern ERP System and a centralized database, whereas Intacct uses legacy architecture with separate sub-ledgers.
NetSuite doesn't just provide accounting tools; it also comes with a CRM, whereas Intacct doesn't boast the same functionality.
NetSuite offers different versions of its program to suit users across various industries, including nonprofits, education, financial services, and health care, whereas Intacct doesn't make such distinctions in its program.
Netsuite doesn't offer order management features as standard, whereas Intacct does.
Best Flexability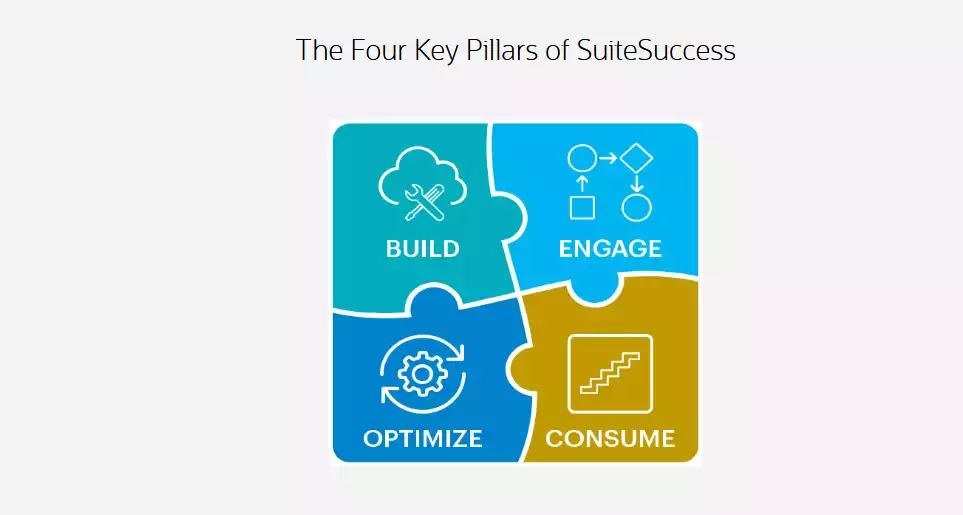 Why Go With Netsuite?
Netsuite stands out with support for 190+ currencies and 25+ languages, along with a full built-in CRM and modern ERP system. If your company is growing quickly, Netsuite is the solution that grows WITH you.
Try Netsuite Here
We earn a commission if you click this link and make a purchase at no additional cost to you.
Intacct vs Netsuite: Their Similarities
Both are cloud-based financial management software. So, you can access your data whenever, wherever; you just need an internet connection.
NetSuite and Intacct's prices are pretty similar.
Both platforms handle security on your behalf and keep your data encrypted and backed up.
NetSuite and Intacct both provide in-depth features that go above and beyond entry-level accounting platforms (most notably, QuickBooks or Xero).
Who's Intacct?
Intacct is a product of Sage. It's a general ledger accounting platform, and unlike many of its competitors, Intacct was explicitly designed to be a cloud-based SaaS from the get-go.
This enables you to scale your software as your business grows. In fact, Intacct lets you add extra 'modules' to your package as your business expands and your accounting needs change.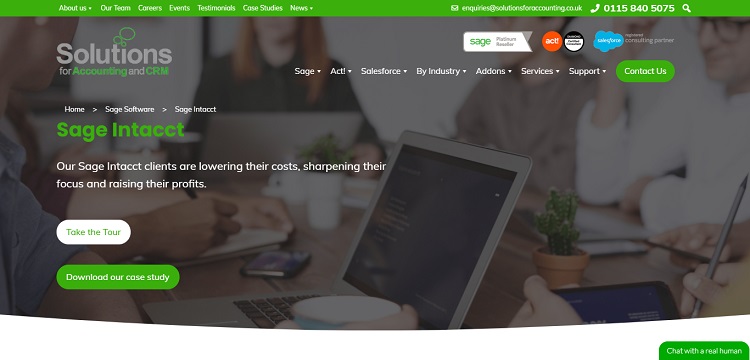 Using this software, you'll gain real-time financial and operational information across your business, better positioning you to make data-fuelled decisions. Not only that, but Intacct also provides the tools you need to streamline your processes by harnessing the power of automation.
Who's Netsuite?
NetSuite was also designed to be a cloud-based program from the outset. In addition to its vast array of accounting features, it also comes with a fully-fledged CRM, making it a more holistic service.
NetSuite caters to the demands of a whole host of users. It delivers lots of different versions of its program, all of which are explicitly tailored to meet specific sectors' needs.
For example:
Nonprofits
Education
Financial services
Health care
On top of that, Netsuite also has different "editions" of its software, which set varying limits on the number of users you can register:
The Limited Edition: Fewer than ten users
The Mid-Market Edition: More than ten users/ you're managing multiple legal entities
The Enterprise Edition: 1,000 or more users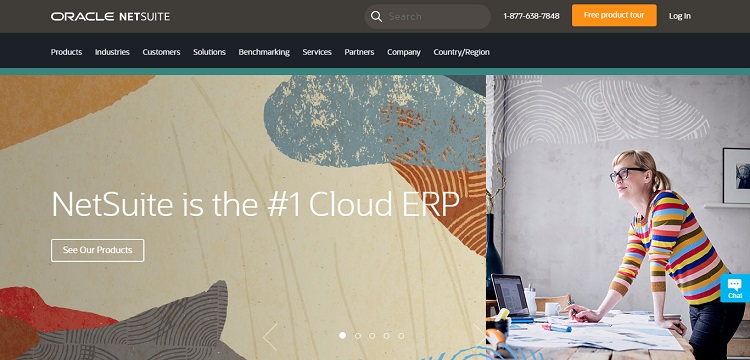 It's worth noting; all three editions boast the following features:
Financial management
Financial planning
Order management
Production management
Supply-chain management
Warehouse and fulfillment
Procurement
CRM
…But if you need to expand on this functionality, you can purchase extra modules.
Intacct vs Netsuite: Features
Having covered the basics, let's look at the specific features each platform has to offer:
IntacctBelow are some of Intacct's core features:
General ledger features: Journal entries, tags/dimensions, audit trail
Accounts receivable: Invoice customization
Accounts payable: AP automation and payment processing
Reporting and analytics: Financial statements, custom reporting, dashboards
Platform: User, role, and access management and output document generation
Integration: Data import and export tools
There are also reconciliation features to boot!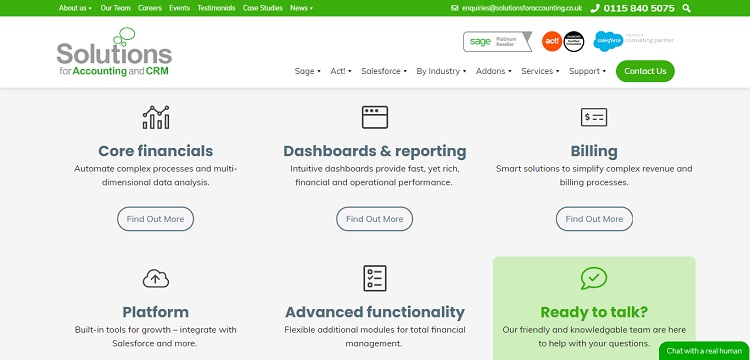 NetSuiteNow, let's take a look at what NetSuite has to offer…
Accounting, ERP
Analytics and dashboards
Quoting tools and management
Workflow engine
Role-based security
A native Microsoft Office and Outlook integration
Sales order management
General ledger
Accounts receivable and payable
Tax management
Fixed assets management
Cash management
You can generate statements and disclosures
Complete global tax and compliance management
End-to-end lifecycle management
Global currency and exchange rates
Fraud prevention
You can accept payments through online self-checkouts
Accounting management
Audit trail
Barcode scanning
Communication management
Compliance management
CRM
Demand management and planning
Distribution management
eCommerce management
Electronic payments
Employee self-service
Financial analysis and management
Fixed asset management
Inventory tracking and management
Invoice management
Support for multi-company, multi-currency, multi-location and multi-language
Order management
Order processing
Payroll integration and management
Procurement management
Promotions management
Quality assurance
Real-time analytics, data, and updates
Returns management
Revenue recognition
Shipping management
Supply chain planning
Activity dashboard
Receipt management
Automated scheduling
Fraud detection
Data import/export
Issue tracking
API
Vacation tracking
Product data management
Customer service integration
Capacity monitoring
Contract management
Collaboration tools
Warehouse management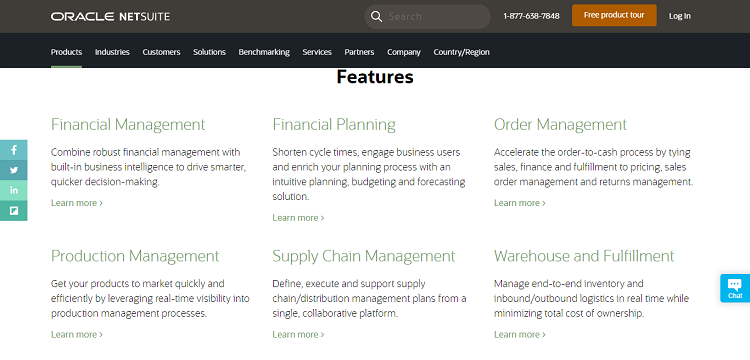 That's a lot of tools! Let's look at some of these in more detail…
Ledgers and Books
NetsuiteAs we've already mentioned, NetSuite has a general ledger. It's flexible and robust enough to support multinational corporations and fluctuating financial needs. You can enable automatic entries using Netsuite's dynamic invoicing tools.
To ensure a single general ledger entry displays in all the necessary books automatically (without duplication), you can use Netsuite's cross-book data checking tool.
You can also generate insightful reports regarding your ledger and access dashboards that display real-time financials to keep a firm eye on your books.
Intacct
Intacct also provides multi-dimensional general ledgers. Here you can keep an eye on your general account. Alternatively, you can create and manage individual ledgers that you can combine at any time. Intacct also makes it easy to compare varying tax and financial statements across different books.
Accounts Payable and Receivable
Netsuite
Netsuite frees up your time and that of your finance team by automating your payable and receivables. These automated workflows integrate seamlessly with Netsuite's general ledger and reporting tools to ensure that no payment or invoice is ever missed.
Intacct
Similar to NetSuite, Intacct enables you to manage your payables and receivables with automated workflows. Gone are the days where you had to manually pay anyone, create a budget, or wait for payment approvals.
Orders
NetSuite
Netsuite doesn't come with order management as standard. To access this functionality, you'll have to use NetSuite's larger ERP platform. Alternatively, you can unlock order management tools when you purchase the SuiteCommerce module.
Intacct
Intacct's order management functionality utilizes the same style of workflows as its payments and receivables. So, this is great if you're looking to automate your order processing system.
Best Flexability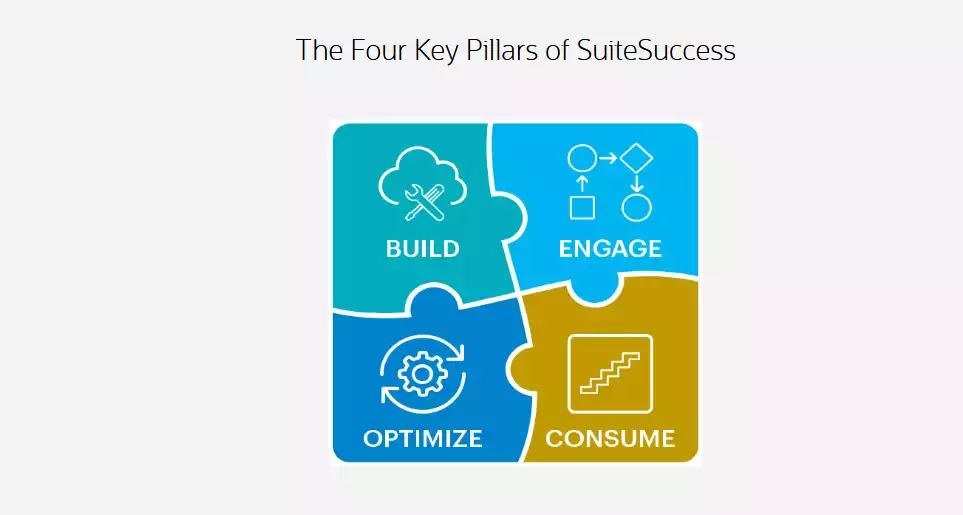 Why Go With Netsuite?
Netsuite stands out with support for 190+ currencies and 25+ languages, along with a full built-in CRM and modern ERP system. If your company is growing quickly, Netsuite is the solution that grows WITH you.
Try Netsuite Here
We earn a commission if you click this link and make a purchase at no additional cost to you.
Intacct vs Netsuite: Reporting
It's true what they say: knowledge is indeed power, which is why reporting is so essential to your business.
NetSuite
With NetSuite, you can set up numerous reporting dashboards for teams and/or individuals. These make it so much easier for people to track both their team and personal goals.
It's also incredibly easy to generate custom reports. You can categorize your data however you wish. This ensures you only ever create reports that serve the exact needs of your business. Not only that, NetSuite boasts a flexible report layout so you can view them on whatever device you prefer.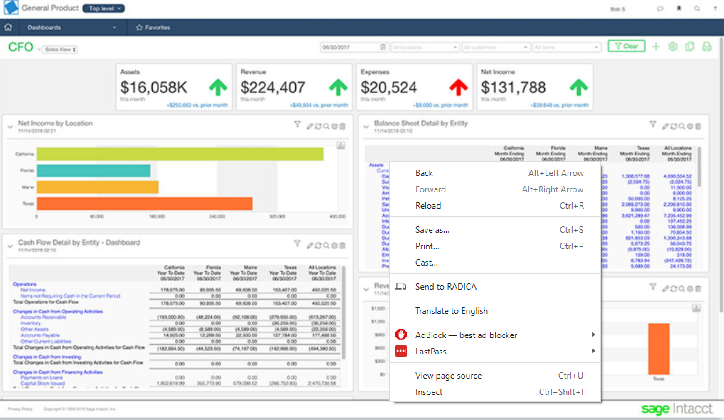 Intacct
Intacct's reporting tool comes with eight preset dimensions. However, you can add custom data to ledger entries. On top of that, you can opt for your reports to include operational data that wouldn't usually appear in the general ledger, but nonetheless, it still affects your financials.
Intacct vs NetSuite: Their Pros and Cons
All accounting platforms have their perks and drawbacks, so with that in mind, let's explore Intacct's and NetSuite's…
First off, the benefits of using Intacct:
Intacct Pros
It's fantastic for automating basic accounting functions.
It's pretty intuitive and simple to navigate your way around with its straightforward ribbon bar navigation.
You can create customizable process flowcharts.
You can manage multiple sets of GAAP, reporting, and TAX books.
You can use Intacct from any device that supports Internet Explorer, Chrome, Firefox, or Safari.
Intacct Cons
Intacct doesn't offer modules for payroll or CRMs (but, as we've already mentioned, it does integrate with Salesforce).
Its chart of accounts takes a somewhat unconventional approach, so you and your team may need to spend some time familiarizing yourself.
Now, let's switch over the NetSuite:
NetSuite Pros
NetSuite's suite of features and its vast array of integrations is nothing short of impressive, making it incredibly customizable.
You can develop custom workflows to manage and automate your accountancy tasks.
It's payroll tools are seamless.
It's effortless to search through your employee data.
Generating reports are a breeze.
There are tons of packages to choose from, so you're bound to find a plan that suits your needs. This also makes it easy to scale your software as your business grows.
NetSuite Cons
NetSuite's search function is a bit clunky.
It's complicated to get up and running with NetSuite. You and your team will have to undergo extensive training to ensure you make the most out of this platform.
You have to pay extra for 24/7 support.
Intacct vs Netsuite: Their Customer Service
With any software, there's a good chance you'll need to contact the provider's customer support at one time or another. So, it's worth noting what Intacct and NetSuite have to offer in this arena…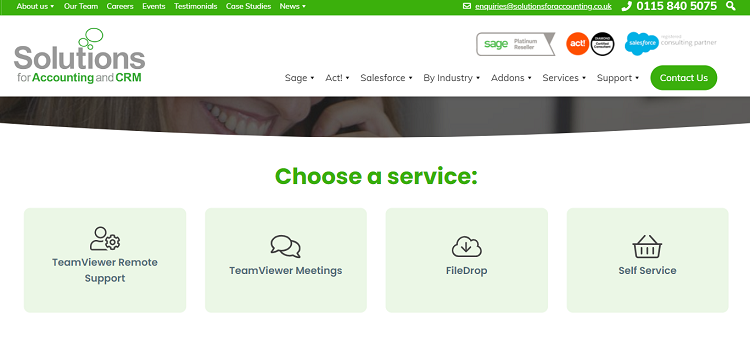 Intacct
You can contact Intacct's customer support team anytime Monday to Friday from 6 am to 6 pm (Pacific time). On top of that, you also have access to the Sage Intacct Community 24/7.
NetSuite
NetSuite's support options are pretty flexible. You can either stick with the basic support package or upgrade to premium support.
With NetSuite's basic support, you'll get access to:
The NetSuite User Community
Access to the Technical Support Portal
Online case submission
24×7 critical access
Alternatively, if you purchase premium support, you'll unlock 24/7 telephone support, telephone case submission, and you'll also be among the first to be notified about Netsuite's new releases.
Intacct vs Netsuite: Extras
Both platforms offer a variety of 'extra's you can purchase to extend their functionality:
NetSuite
CRM
Global business management
Business intelligence
Customer experience
SuiteSuccess (NetSuite's customer success platform)
All these are available as standalone products – but many of these come as standard in the full ERP.
Intacct
Intacct offers users loads of add-ons (so we don't have time to delve into all of them now). However, two of their most useful ones are its project accounting and time and expense management tools. Both of these extras provide you with an accurate insight into how your company's money is being spent.
Intacct vs Netsuite: Pricing
The last thing you want to do is overstretch your business financially, so let's see how these platforms look alongside your budget:
Intacct
Unfortunately, there's no information about Intacct's pricing on its website. However, from what we've read on the web, it's not too dissimilar to NetSuite's.
Netsuite
Pricing fluctuates massively, depending on your chosen edition and the modules you need. As such, we don't have space to list all the different pricing combinations here.
However, at its most basic, Netsuite starts at $999 per month plus $99 per user per month.
FAQs
As we bring this review to a close, we're going to answer some of the most frequently asked questions we hear about Intacct and NetSuite.
Does Sage Intacct Do Payroll?
Perhaps surprisingly, Sage Intacct doesn't offer payroll tools as standard. This is because, unlike competing accounting and ERP solutions, Intacct markets itself as a best-in-class platform. As such, Intacct is explicitly designed to excel in just one area…accounting.
Is Sage Intacct Better Than QuickBooks?
It's not so much a question of which is better – it's more about which platform best suits your business. QuickBooks is ideal for meeting the accounting needs of small to mid-sized businesses. Whereas Sage Intacct really comes into its own for enterprise-level organizations needing a more powerful accounting platform.
What's NetSuite Built on?
NetSuite relies on database software licensed from Oracle.
What Type of Database is NetSuite?
NetSuite is a cloud-based Enterprise Resource Planning (ERP) platform, which means it's able to integrate functions and processes from across your entire business.
Is NetSuite Good for Manufacturing Companies?
If you're a manufacturer looking for a comprehensive business solution, then NetSuite's ERP, coupled with its omnichannel commerce software, is an excellent choice. Its functionality is nothing short of astounding, including the likes of a CRM, HCM, and eCommerce tools.
Intacct vs Netsuite: Our Final Verdict
We hope having read this comparison; you now have a better idea of which platform is best for your business.
In short, we think that Intacct best suits organizations that use Salesforce for its CRM, as its integration is pretty robust. It's also an excellent choice if you've outgrown more basic accounting platforms like QuickBooks (but without adding loads of extra features).
Whereas, Netsuite's best for rapidly growing OR enterprise-level companies (or companies who are expecting to snowball and scale-up) who want more than just accounting tools. I.e., they're after a more comprehensive business solution.
Which (if either) will you go for? And why? Let us know in the comments box below; we'd love to hear from you!
Bottom Line Summary: For most business use cases, the more flexible, international friendly, and fully functional ERP and CRM is definitely NetSuite here. However, if you really need a built-in accounting system (and not an ERP), Intacct is still a solid choice. Also, if you already were considering Sage ERP, Intacct is now a part of their suite.
Further Reading on Core Accounting, ERP Software & Source Transaction Systems: