Last Updated on April 22, 2023 by Ewen Finser
In our Bench.co review you will learn more about Bench.co features, pros, cons, and factors to consider when choosing your accounting software.
Every time it's the same old story. You've concocted every excuse under the sun, but you can't escape reality – it's time to do your books.
Everyone gets it, bookkeeping can be a real pain. You've got a million and one other things you'd rather be doing, but instead your flicking through ledgers and zipping through excel files. You can't find your pen and your beginning to tear chunks of hair from your skull in desperation.
Luckily, for you (and your poor hair follicles!), you don't need to keep this annoying tradition alive any longer. Instead, you can look to avail of the services provided by a company such as Bench.co.
Bench promises to do your books for you, while keeping all your accounting data on its system so that you can access it any time, anywhere.
Cloud-based accounting software, such as Bench, has been gaining in popularity for some time now. So, keep reading to find out why in our Bench.co review.
Bench.co Overview: What is Bench.co?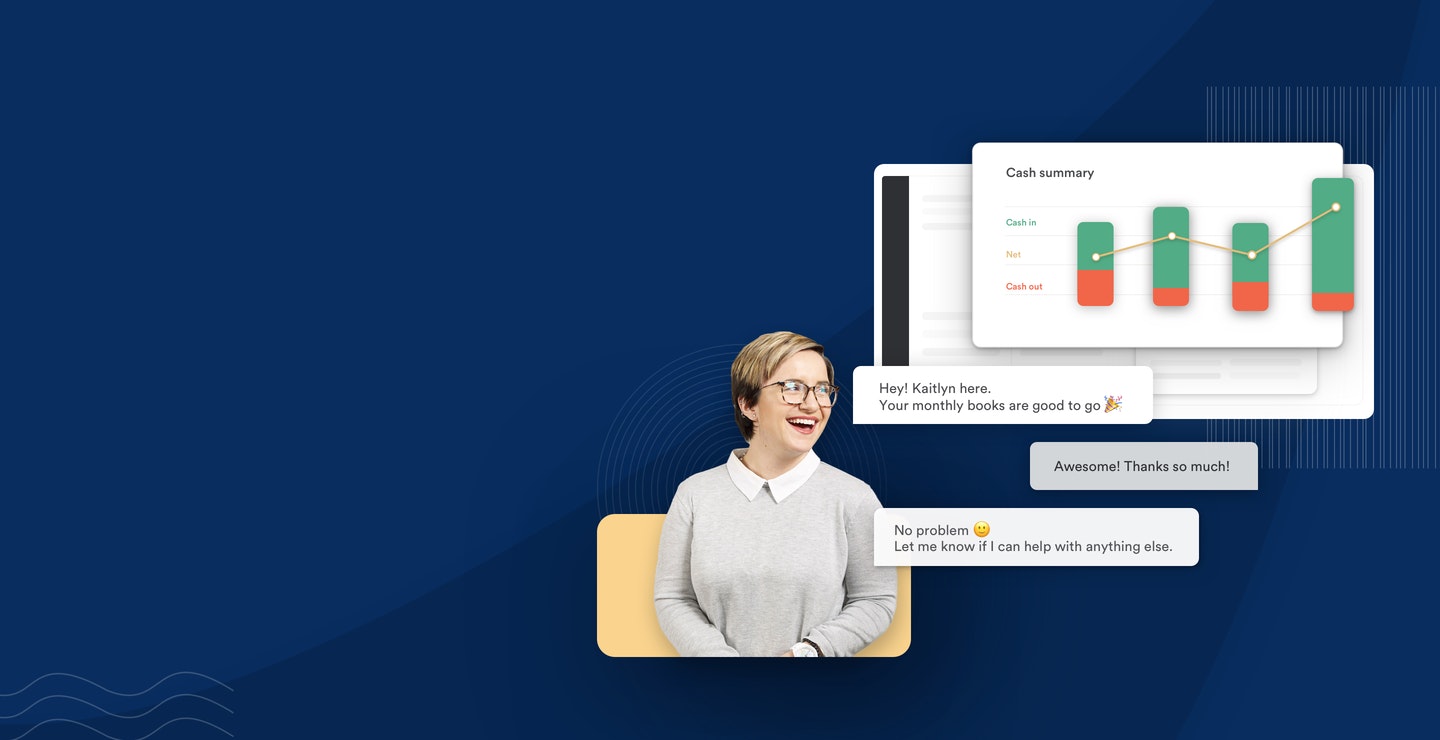 Bench.co is an online accounting service that pairs your business with a team of Bench bookkeeping professionals.
Bench saves you time, not to mention precious hair follicles, by arranging a team of accountants (and CPA staff) to keep your books. Bench operates as a web-based service designed to help small businesses manage (and small business owner teams) their finances and accounting.
Massive names such as Stripe, Shopify, and Bigcommerce all avail of Bench.co's services. Bench has also been featured in the likes of the New York Times, Forbes, and The Huffington Post, so you're finances are in safe, reputable hands.
It's worth noting that bench is only available to US-based small businesses (at the time of writing). Interestingly, Bench.co claims to be the largest small business bookkeeping service in the US.
Bench.co Review: Who is Bench.co For?
Bench is best suited to a small business owner having trouble managing their financial accounts. However, businesses up to enterprise-level can avail of Bench.co's services on some level.
Bench Accounting Features
Online Bookkeeping Service From Bench.co In a Nutshell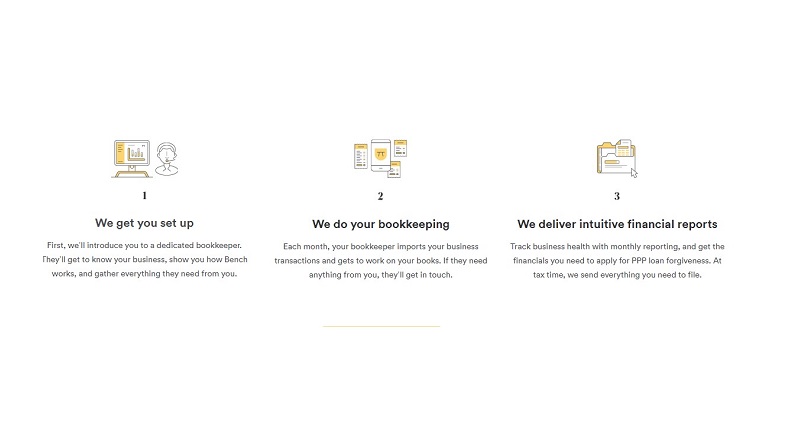 Bench.co hire real-world professionals to keep their client books and basically take care of all your bookkeeping needs. Bench pricing is relatively affordable for all business sizes, and its system is easy to get the hang of. Bench configures your partnership by pairing you with a bookkeeper.
The Bench bookkeeper will ask you questions about your business. If you feel like they haven't asked you something important, be sure to bring it up yourself. Also, this individual should also provide you with a quick tour of Bench and its accounting software.
Your bookkeeper will import your financial data every month to tot up your expenses and whatnot. You won't have to do a whole lot. If there's a problem they're supposed to make contact.
A cool feature with the Bench app is its financial reports (financials). You'll be provided with some real-time as well as monthly stats (monthly expenses, for example) about your business. It comes in handy for the boring stuff, investigating where you're overspending, locating unnecessary overheads, that sort of thing.
In terms of tax filing, Bench bookkeepers will do all the heavy lifting for you and send you the end product. You can then simply go and declare your tax at tax time. However, the option is there to get Bench to do it for you through the aptly named BenchTax.
Expert Bookkeepers Available For Support & Customer Service
Bench claims to offer "expert" bookkeepers who'll provide you with one-to-one support and essentially manage your business's numbers for you. This one-to-one support (customer service) is available via messaging and calling through Bench's web-based app as well as by calling by phone. Note, if you want to call by phone, then you're obliged to book in advance.
Whenever you wish, you'll be able to check-in with Bench to ensure things are progressing well. It usually only takes them a day or two to get back to you. Be sure to contact them with your query earlier on in the week, otherwise, you could be left waiting a couple of days extra for a reply.
As previously mentioned, you can schedule a call via Bench's app. These calls are centered around reviews, obviously, hence you'll be connected with your bookkeeper and discuss how things are progressing. From what I gather, there's no specification as to why you should call. A Business check-in is as good a reason to call as a business inquiry, so don't be shy.
You'll be pleased to know you won't have to contact your bookkeeper every time you want a status report of your financials. Bench's software provides a feature that acts as a progress tracker so you can gauge where accounts are during the completion process.
Finally, Bench gets its bookkeepers to double-check their colleague's work. So, your books are much less likely to be incorrect. According to Bench.co's website, this quality control, if you will, is performed by a member of Bench's in-house team.
Bench.co's Web-based Software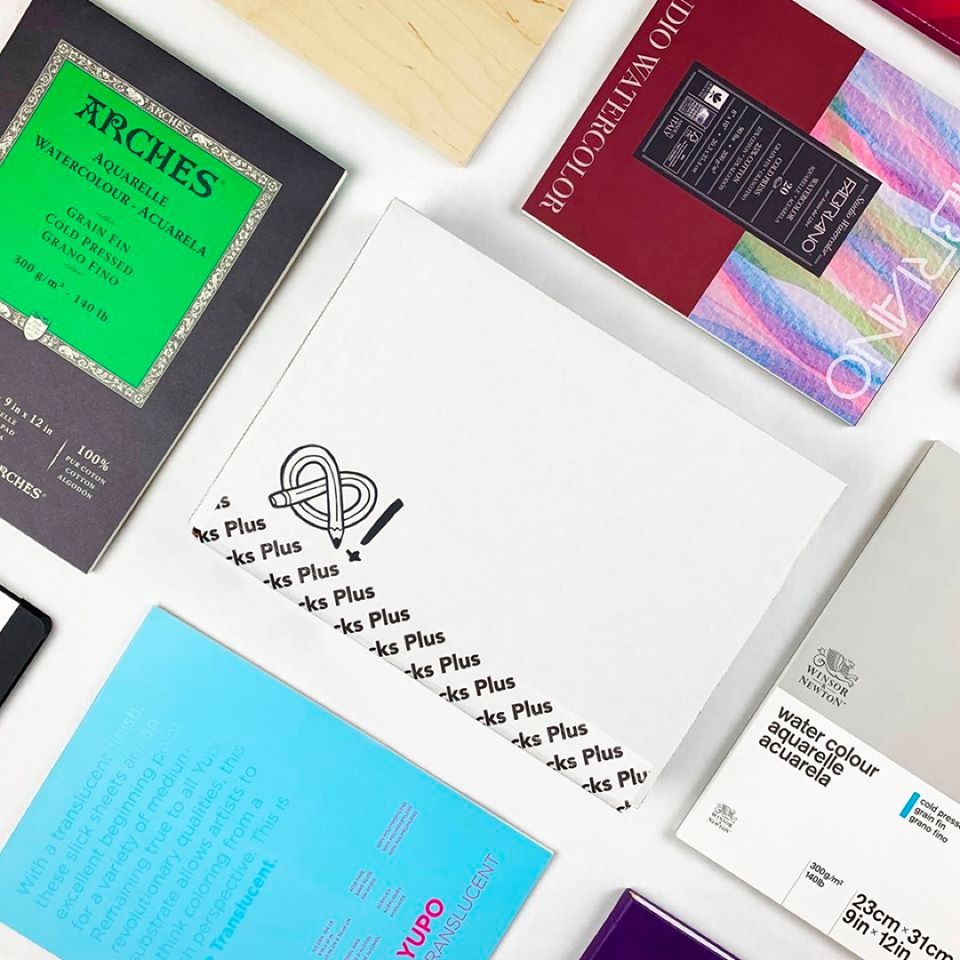 Bench's app is its online platform that you'll be using to communicate with your bookkeeper and monitor overall accounting progress.
Online apps tremendously improve visibility and increase ease of access. You can check Bench so long as you have an internet connection. It's quick and convenient, which is always a plus.
Once your books are complete, your bookkeeper will update the status of the task on Bench's platform to acknowledge that fact. You'll then be able to analyze and review accounts via the "reports" section.
In order for your bookkeeper to complete your accounts, you're going to need to supply them with your financial details. To do so, you are required to link your bank account, debit/credit, and any other payment gateway with Bench.co's platform. This connection can be made with relative ease.
Doing so provides Bench with the ability to import all your transaction and expense data to compile your books. Such a setup can be daunting for some because let's face it – nobody likes sharing their financial information with anyone. But doing it through an online platform, well, it's fair to say it feels like an even bigger security risk.
Encryption and Permission
To stop you from worrying, Bench.co provides 256 bit-SSL/TLS encryption. That's the same encryption level as used by many banks, and it's believed to be impossible to hack.
Bench's online platform does a good job of labeling and categorizing transitions so that you can find things quicker. This categorization is performed by your bookkeeper. There's a degree of human error involved in this process, and sometimes your bookkeeper will mislabel transactions. This mistake can be fixed, however, you'll just have to log in to Bench.co's web-based app and do it yourself. Or, you can just let your bookkeeper know via Bench's app.
Anyway, the major advantage of uploading all this financial data to an online platform is how easily you can access monthly reports, financials and review items. For instance, you can check a bank statement at any time via the platform. This feature comes in handy while mulling over numbers before heading into a meeting.
Bench.co allows you to provide your accountant or business partner with access to your financial info. Naturally, they must receive permission from you before doing so.
Bench.co's Financial Reporting
Bench.co's web-based app provides financial reporting functionality. Without stating the obvious, financial reporting helps you run your business more economically. Bench offers real-time cash flow updates (cash basis). This feature helps you easily identify areas where you're spending a little unnecessarily, which can help you save.
A positive aspect of Bench is that it gives you the ability to analyze all your cash flow in one system. You can check accounts, vendors, spending categories, dates, credit, and more to ensure your business is on track. These metrics combined enable you to paint a picture of how your business is progressing over time.
Bench.co buoys your financial reporting using your income statement, balance sheet, and visual reports (financial statement). These documents and tools are important when it comes to keeping your accounts in order. If you're applying for a loan, it helps to be able to point to numbers that back your application.
The income statement and balance sheet completed by Bench are useful for people struggling through excel files wondering if they're turning over a profit. These documents clarify whether you're doing the right things, or need to switch it up and try something new.
The ability to "manage by area" within your income statement can prove invaluable in figuring out areas your cash is being wasted. It's one of the many features offered by Bench.co to help with channeling transactions and formulating decisions whether to invest in a sector or cut your losses.
Bench.co Review – Pros and Cons
Pros
Saves you time.
You're hiring professionals.
No penalty guarantee ensures you don't pay for your hired bookkeepers errors.
Cons
Not an all-in-one type solution for Enterprises in need of accounting functionality as well as ERP, CRM, etc.
Possibility of Losing your Bookkeeper should they choose to move on from Bench.
Some online reviewers have noted problems such as limited customization and categorization.
Bench.co Review – Customer Reviews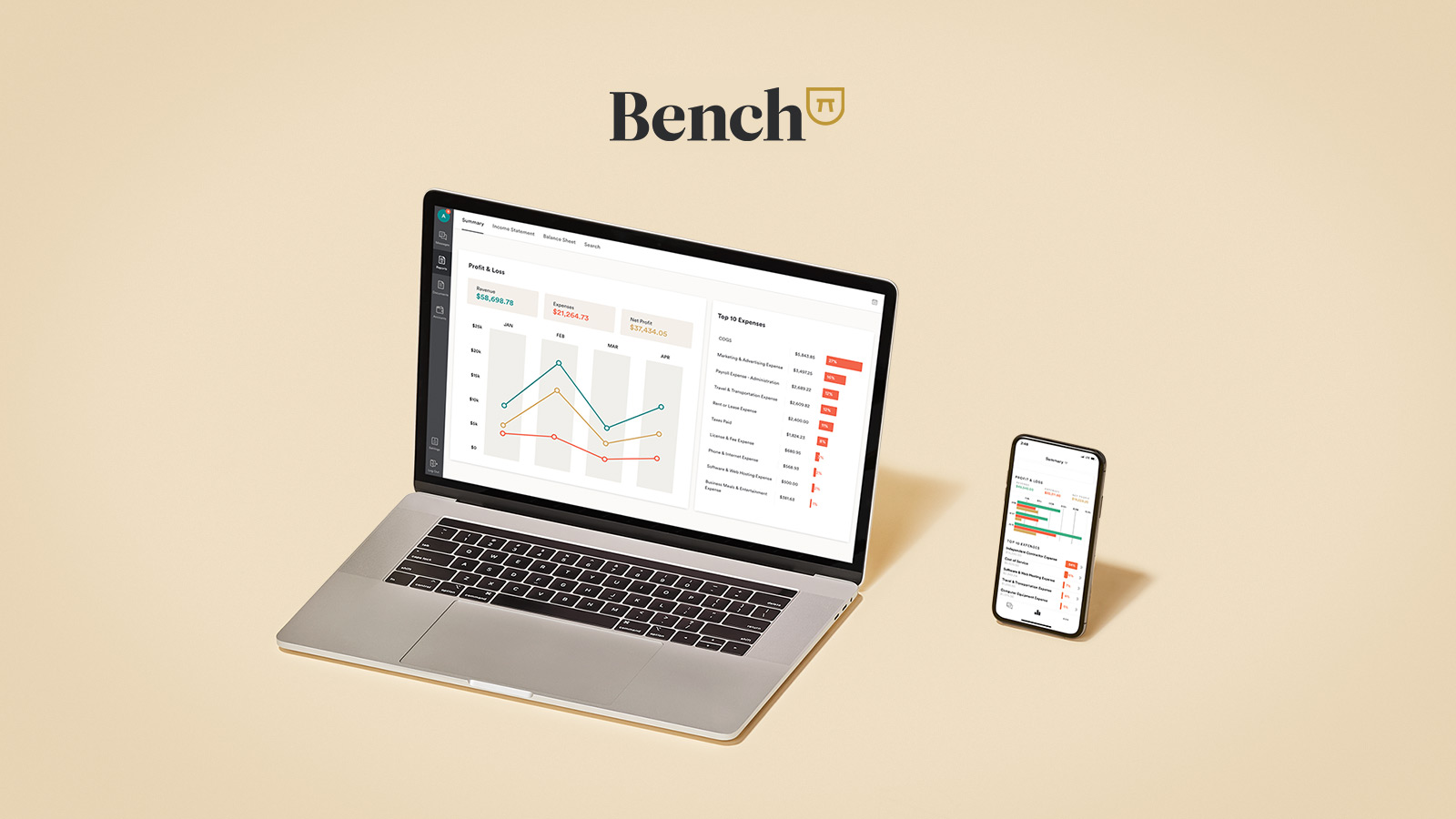 There was a lot of positive Bench.co reviews. People seem to feel that Bench.co is an extremely responsive and friendly bunch. The fact you've got your own bookkeeper to communicate with helps you form a professional yet friendly bond with Bench.
However, one drawback people have noted about Bench is that the accounting service turns over a lot of bookkeepers. Bookkeepers are people too, hence some leave the Bench team for pastures new. So, don't be shocked if you go through a few bookkeepers during your time spent working with Bench.
Now, there was one thread left on Reddit that caught my eye regarding Bench.co. It was from a reviewer who explained how they had initially purchased a Bench.co subscription to manage their income and expenses via reports from Bench.
However, they were unhappy with the level of financial statements customization and categorization provided by Bench within these reports. This isn't exactly a huge issue. But, the fact that this same reviewer began to see discrepancies in their credit card statements and the figures recorded by Bench is alarming, if this person is actually telling the truth.
Finally, we'll end with a much more positive Bench review. This reviewer explains how they're delighted with the customer service provided by Bench.
They highlight the struggle they faced prior to hiring Bench – they simply couldn't find a bookkeeper in their area who understood their business. This person was also thrilled that they could integrate Bench so easily with APIs and other services.
In fact, Bench shines with third party integration, for example integrating payroll tools like Gusto Payroll or Justworks Payroll.
If after reading this you want to research more about other options. Here are some comparative reviews to reference Botkeeper Review: Is it Worth Trying? and Best Accounting Software for Shopify
Bench.co Pricing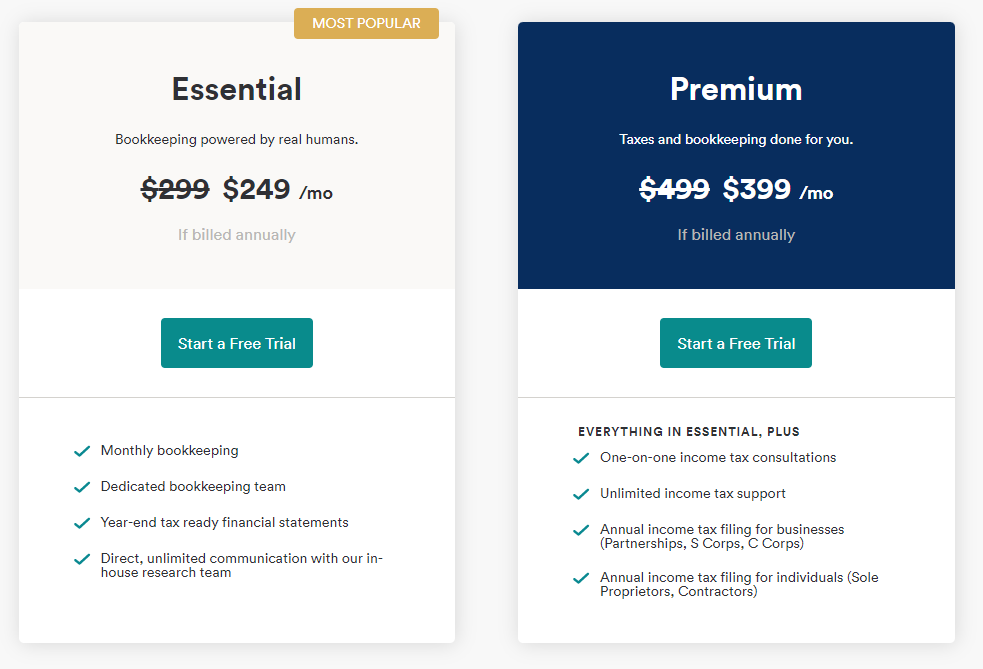 Bench offers a pretty great deal in that they provide one month of bookkeeping service for free upon signing up. Bench's pricing depends on your monthly expenses. Luckily, it offers an interactive range bar on its website to help you out.
2022 Update: The Bench plans have been streamlined down into 2 core plans. As you can see above, your options are essentially JUST Bookkeeping + Financials OR add tax filings. We personally just use the Essential Plan, as we have our CPAs handle the tax filings. Most CPAs will love the "complete" books they received at the end of the year from Bench.
You can check out Bench.co's pricing page HERE.
Specialized Bookkeeping
Monthly bookkeeping with Bench will require a specialized team to be put in place should you require one of the following services:
Property Tracking
Third-Party Revenue Collection
Cash Revenue/Expense Tracking
Bench.co will set up a specialist bookkeeping team for you priced at $83 per month. You can avail of specialized bookkeeping with all plans as an add-on.
BenchTax (Tax Preparation)
BenchTax is another service provided by Bench to business owners. The process connects you with a TaxFyle expert, who has been trained by Bench. According to Bench's website, their TaxFyle experts have 15 years' worth of experience.
BenchTax will take over your entire filing process from start to finish, which should save you a great deal of time and energy. If you're using anyone other than Bench to manage your books, you can still avail of its tax services. However, you'll have to give Bench one month's worth of filing history to ensure your books are up to date.
To find out if BenchTax is for you, you can set up a free consultation.
FAQs About Bench.co
How Much Does Bench Accounting Cost?
Bench costs anywhere from $139 to- $299 per month when billed annually. However, it costs $83 more to avail of specialized bookkeeping. Also, should you choose to avail of sole prop filing, business filing and business/personal filing you'll be paying $600-$1,320 extra.
How Does Bench Bookkeeping Work?
You'll sign up to a plan with Bench and they'll assign one of their bookkeepers to you. Your bookkeeper will interact with you on a one-to-one basis. They'll keep you updated with how your accounts are looking and they'll be available to contact you if you've got any issues.
Should I Choose Bench or Quickbooks?
You should choose Bench over Quickbooks if you want to hire a bookkeeper to do your books for you. If you don't want to hire a bookkeeper, you should use Quickbooks – it'll provide you with the functionality to go it alone.
Final Thoughts: Bench Accounting Review
Overall, I think a service like Bench is worth buying. They'll take care of your taxes and provide a helpful system to monitor your accounts.
You'll be able to keep tabs on your expenses (whether as a startup, legacy business or for solo business owners), but most importantly, you'll save time by hiring a dedicated bookkeeper (really a dedicated bookkeeping team) to perform all the heavy lifting in your stead.
If you don't possess the required know-how to keep your books, or simply hate having to do so, then Bench.co might be for you.
Further Reading on Bookkeeping Software, Bench Alternatives & Outsourced Bookkeeping Team Services: