Last Updated on January 13, 2022 by Ewen Finser
There are many different computerized accounting packages on the market, and some even offer a free trial. In order to best choose which one is right for your business, it would be helpful to understand the differences between them all.
The most popular package used by small businesses is Quickbooks. However, there are also several others with varying levels of popularity such as Peachtree Complete Accounting. This article will describe how both of these packages are alike, as well as where they are different.
Bottom Line Up Front
Quickbooks is perfect for businesses who need a simple solution with plenty of built-in reports and integration options. Peachtree is better for companies that need a more robust, customizable, and versatile accounting software.
Main Differences Between Quickbooks vs Peachtree
The main differences between Quickbooks vs Peachtree are:
Quickbooks offers a simple interface, whereas Peachtree offers a more detailed interface with more customization options.
Quickbooks has an online version, whereas Peachtree does not.
Quickbooks offers per-user pricing, whereas Peachtree offers per user plus one license for an administrator.
Quickbooks offers mobile device apps, whereas Peachtree does not.
Quickbooks offers a lot of integrations with third-party apps, whereas Peachtree has fewer options.
Quickbooks offers a lot of payroll options, whereas Peachtree doesn't offer payroll capabilities.
Quickbooks Overview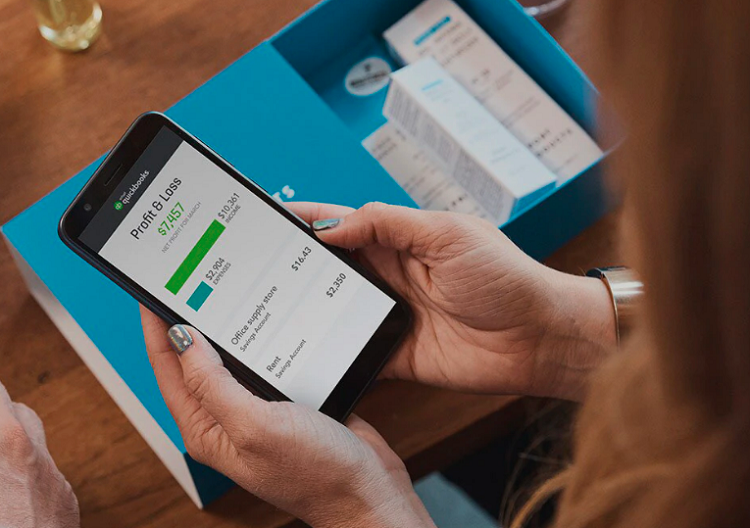 When Quickbooks was first launched in the early 1990s, it quickly became one of the fastest-growing accounting software packages on the market. The simplicity of the interface and ease of use led to its extreme popularity. Now more than 25 years later, Quickbooks dominates the small business accounting software landscape.
Many businesses choose Quickbooks because it allows them to keep track of expenses, income, invoices, payroll, and other tasks in an efficient manner. However, it also comes with a high price tag and the ability to only run on one computer in the office.
Quickbooks Features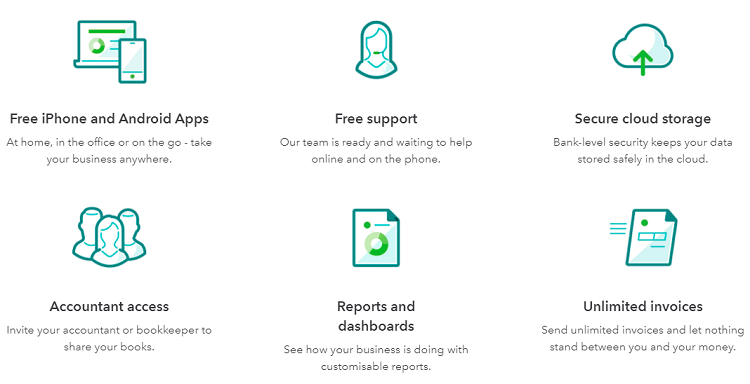 Here are some of the features that Quickbooks has to offer:
Customize invoices, purchase orders, checks, credit memos, etc.
Automatically group and summarize transactions.
Generate financial statements, including profit and loss statements and balance sheets.
Produce reports on various aspects of the company, such as inventory and accounts receivable.
Send invoices and accept online payments.
Keep track of payroll information, such as hours and wages. This includes the ability to process payroll, print checks, and conduct year-end payroll tax filings
Keep track of income and expenses by class and the ability to create budgets.
Get paid faster with online invoice payments and electronic checks.
Export reports and financial statements to Excel.
Pay employees with payroll cards or direct deposit.
Use QuickBooks Pro to switch between multiple companies and keep track of budgets, expenses, inventory, and more
With these features, Quickbooks is a great choice for companies looking to simplify their financial management while still getting the ability to track important information.
Quickbooks Integrations
One of the biggest advantages Quickbooks has to offer is its integrations with third-party apps. Here are some of the integrations it has:
Automated billing through FreshBooks.
Integrated accounting through Xero.
Direct deposit for employees through Intuit Payroll.
Track and pay sales taxes owed through Avalara AvaTax.
Assign and track licenses with License Logic.
Rent, purchase, and sell vehicles through Intuit Vehicle Manager.
These integrations allow Quickbooks to serve as more than just accounting software. It can also handle invoicing, direct deposit of employee checks, sales tax compliance tracking, managing licenses, vehicle management, and more. This simplifies the workflow for accountants and bookkeepers who have to deal with additional tasks besides just accounting. Quickbooks also allows accountants and bookkeepers to focus more on accounting and less on time-consuming tasks.
Quickbooks Design
The design of Quickbooks is fairly simple, which makes it easy to use. It allows you to click on the type of document or report you want, and the program will pull up a list of transactions that match your search parameters. The software then allows you to quickly enter the information into the blank spaces provided.
Although the software has a lot of features that can be beneficial, it also lacks some major features that other accounting packages have, such as reports that run off of raw data instead of pre-existing transactions, the ability to create budgets and track business investments, and the ability to manage your employees.
Quickbooks Setup and Usability
The process of installing Quickbooks and setting it up is extremely easy. Intuit, the company that manufacturers Quickbooks, offers a variety of options for setting up an account and getting the program running. The first option is an online cloud-based service, which allows you to access your Quickbooks data from anywhere that has an internet connection.
The second option is to download the software onto your computer and run it locally. The third option is to purchase the software license and install it on a computer in your office. Once you've purchased your license, you can install the program onto as many computers as needed to run your business.
Another advantage of Quickbooks is that it comes pre-loaded with many standard reports and documents, which you can use immediately. These documents include invoices, purchase orders, checks, and balance sheets. This can be extremely helpful if you're not familiar with creating these documents yourself.
Quickbooks Pros
Pre-loaded templates
Ability to access from anywhere through the cloud
Robust features
Quickbooks Cons
Lacks advanced features that other accounting packages have, such as tracking business investments and creating budgets
Can take a while to master all of the features
Peachtree Overview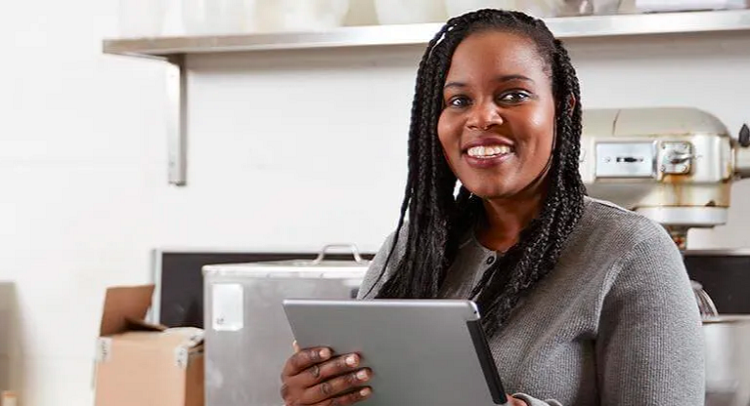 Peachtree was originally created in the mid-1960's, and it has since become one of the most widely used accounting software programs for businesses. There are three different versions of Peachtree: Peachtree Complete, OneWorld, and Simple Start.
Although there is a slight learning curve with Peachtree, the software does have a lot of features that can be beneficial to your business. It is extremely customizable and fully integrates with other software programs. It is also capable of managing inventory, creating budgets, and supporting multiple companies with one software license.
Peachtree Features
Peachtree has a number of features that make it an attractive choice for small to medium sized businesses.
Inventory management: maintain your items and update stock levels with ease
Integration options: connect with popular accounting software programs like Quickbooks and Microsoft Excel
Multiple companies supported with one software license
Sales tax tracking
Customer support: access help files and documentation online through your Peachtree account
These features allow you to access your data from any computer that has internet access, and they allow you to run multiple companies all in the same software program.
One major advantage of Peachtree is that you can use it at any stage in your business's development. You won't have to worry about needing to switch accounting software down the road as your company grows.
Peachtree Integrations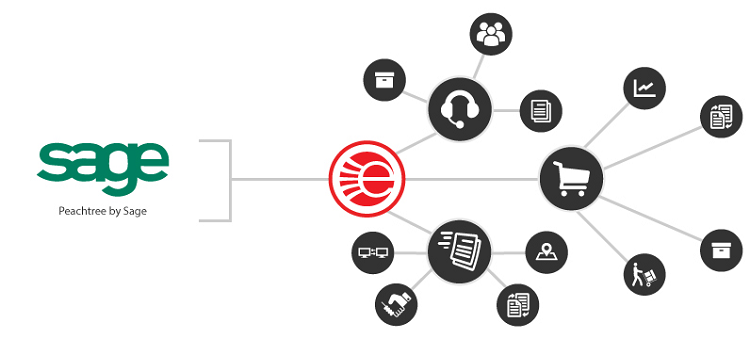 In addition to being an all-in-one accounting program, Peachtree integrates with other popular programs that can also help your business.
Automated billing through Freshbooks.
Generate expense reports through Concur.
Generate purchase orders through Shapeways.
Ability to print labels directly through Endicia.
These integrations allow you to access your Peachtree data and run reports from within these other programs. This can be extremely helpful when you're using multiple systems for your business, allowing you to access your Peachtree data at any time.
Peachtree Design
The look and feel of Peachtree is fairly simple, but it can be a little overwhelming at first. When you open the program for the first time, you are taken through a series of screens that guide you through the design process. These screens allow you to select your chart of accounts and customize them to fit your needs, as well as select a chart of accounts that matches your previous accounting software.
Peachtree Setup and Usability
The installation process for Peachtree is very similar to the installation process for Quickbooks. You can either download the program onto your computer, or use an online cloud-based service. You can also purchase a license for the software and install it onto multiple computers, depending on your business's needs.
One of the biggest stumbling blocks with Peachtree is that it takes some time to get used to its design and layout. Unlike Quickbooks, which has many built-in features, Peachtree requires you to create your own reports and documents. The overall design of the program is very customizable, which can take some time to get used to.
Peachtree Pros
Customization options
Flexible cloud-based storage option
Ability to connect with other software programs
Peachtree Cons
Lacks pre-loaded templates or documents you can use right away
Customer support isn't as good as Quickbooks
Learning curve can be difficult for some users
Alternatives
If you're looking for accounting software for your business, you have a lot of options. Here are some alternatives you should look at before making a decision.
Microsoft Dynamics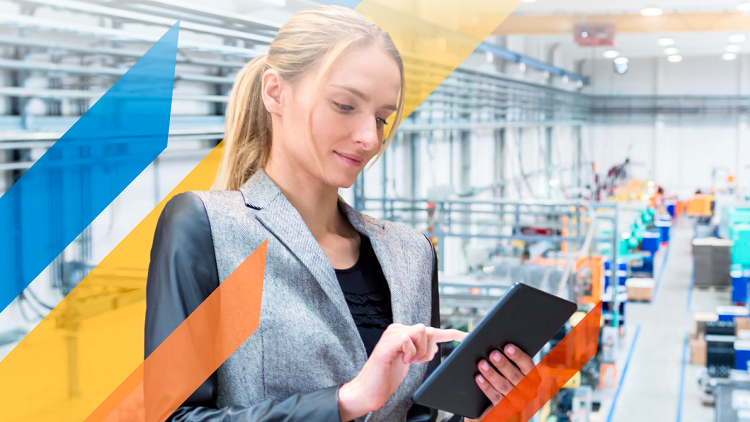 Microsoft Dynamics is designed especially for businesses that sell products. It includes features for managing inventory, creating budgets, and allocating resources to projects.
This software includes a lot of built-in reports and documents that can help your business run efficiently. Unlike Quickbooks, which is known for its user-friendly design, Microsoft Dynamics has a steep learning curve, but it's much more robust.
NetSuite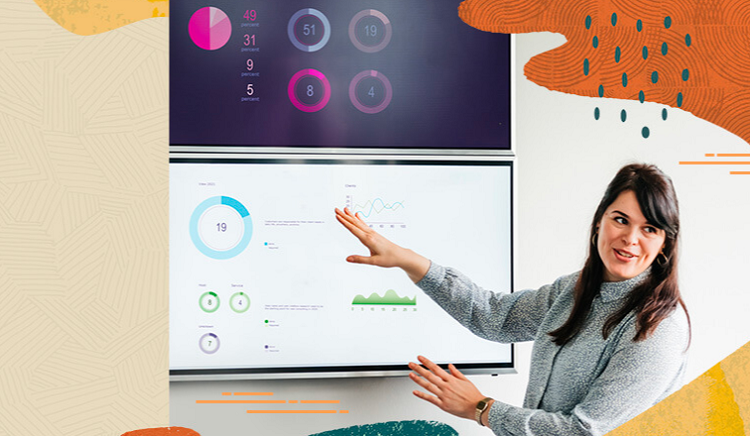 NetSuite is another great business management software option. It has a lot of unique features, like automated billing and an unlimited number of users. This software can integrate with other programs, like Salesforce and PayPal. It also has a lot of built-in templates that make it easy for new users to get started without a learning curve.
SAP Business One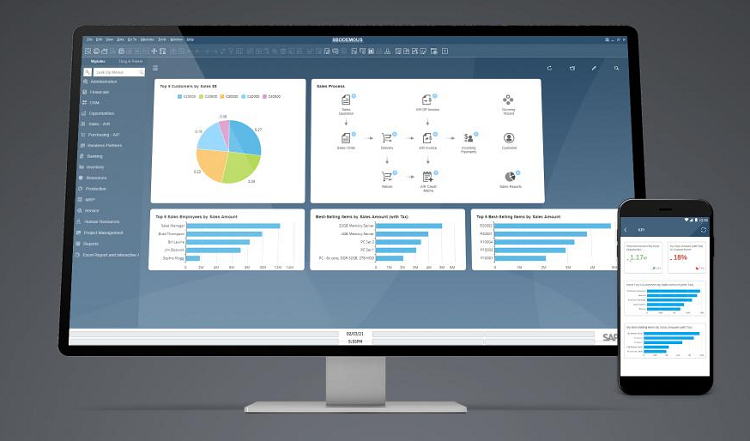 If you're looking for business management software with a simple design, SAP Business One might be the program for you. It has an easy interface that users of all experience levels can navigate. This software supports multiple currencies and languages, so it's great for businesses with clients or suppliers overseas.
FAQs
For many businesses, choosing the right accounting software is confusing and overwhelming. These frequently asked questions should help you make a better buying decision.
Question: Is There a Difference Between Cloud-Based and Downloadable Services?
Answer: There are benefits to both cloud-based and downloadable accounting software. With Quickbooks, you have the option to use a cloud-based service, which only requires a website login. With Peachtree, however, you can download the software onto your computer, so there is no need for an internet connection to use it.
However, for larger companies who want changes to be updated and saved in real-time for everyone who has access, you'll want something that syncs to the cloud via an internet connection.
Question: What are Some Factors I Should Consider About Quickbooks and Peachtree?
Answer: Both Quickbooks and Peachtree are great choices for small to medium-sized businesses. If you need help, both Quickbooks and Peachtree offer customer support. When it comes to add-ons, you can find both free and paid add-ons for Quickbooks and Peachtree.
Question: How do I Set Up a Cloud-Based Business Management Software?
Answer: If you choose a cloud-based option, like Quickbooks or Peachtree online, you'll need to set up an account. Before setting up the account, make sure you have all of your company's information ready to save the most time and frustration. To set up an account, you'll need your legal business name, address, phone number, email address, and tax ID.
Question: Why Do I Need Business Management Software?
Answer: With an accounting program like Quickbooks or Peachtree, you'll be able to track and monitor your business's financial data. By using this software, you can easily see how much money was made and how much was spent.
You can also see how much inventory is left and what the company's expenses are. With this information, you'll be able to plan for the future, improve spending habits, and keep your business on track.
Quickbooks vs Peachtree: Final Thoughts
There are many options for business management software. With a little research, you can find something that's perfect for your small to medium-sized business. Quickbooks is ideal for businesses who want something simple with lots of built-in reports. Peachtree is great for companies that need something more robust and versatile.