Last Updated on June 1, 2023 by Ewen Finser
Whether you're just getting your business off the ground, or you already have hundreds of clients, Honeybook provides all you need to manage your business efficiently.
In this review, we'll go over how this new piece of software can make managing your business easier. you'll learn:
what features to look for in an online business management platform;

how exactly does Honeymoon fulfill this role;

whether it's worth the money;

interesting alternatives worth considering;

the answers to some frequently asked questions about Honeybook;

a clear verdict on whether it's a good fit for you

and more …
The Bottom Line Upfront
While we don't have any complaints about this software, it's possible that a lot of people will prefer the free alternatives to this software.
How To Choose The Best Online Business Management Platform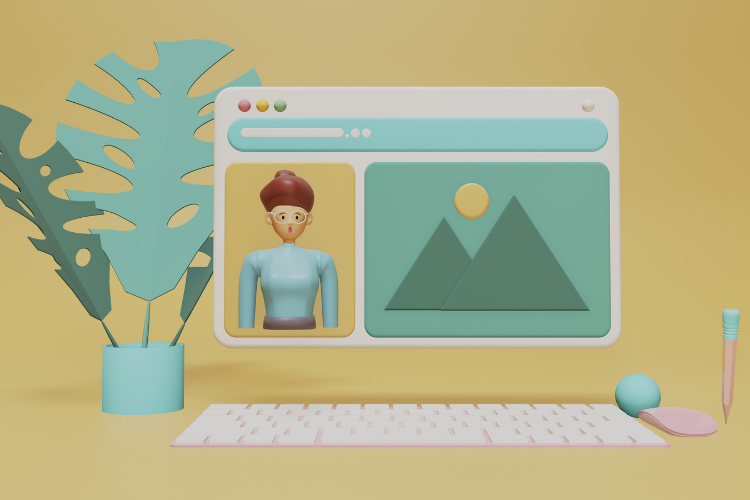 There are many ways to keep track of what's going on with your business, and so many more services that propose to help you do just that.
Here are the five main things that you want to look for in a software to optimize your online business
Communication
If you're running a business, you'll be constantly in touch with new prospects and clients. It's important that the service you go for lets you communicate efficiently. Even better if you're able to personalize that communication with relevant branding tools. Look for software that fulfills your needs in that regard.
Contracts, Invoices, and Payments
Eventually, you'll have to send documents that report your work to your clients. Instead of letting you write and send those manually, a proper online business management platform will streamline this process and reduce the hassle to a few clicks.
Project Management
Working by yourself or as a team, it's important to know the road ahead in completing your next project. With a great business management platform, you'll be able to move your clients from the first inquiry to the end payment, but also to plan for your own back-end work.
Automation
If the goal is to save some time, automation is king. A great tool will do as many things for you as possible, with the least input needed.
Pricing
As usual, good things don't come for free. You need to know exactly where your money will go and whether what you get in return is worth it. You'll find a fee analysis of Honeybook's pricing in this review.
Honeybook Ensures Smooth Communication With Your Prospects
You'll see that Honeybook helps you centralize all that's essential to your business in one place; the first part being onboarding new clients. When you're ready to send a contract or invoice, you can do that right through the Honeybook dashboard. The process is really streamlined, as your clients won't need to be using any specific tool.
Anything you send will be received as a regular email, and your clients will just have to click on a link to directly download the documents you send them. Honeybook also lets you schedule appointments through its dedicated appointments portal. That feature is simple but easy to get around, non-threatening to prospects, and overall gets the job done.
Honeybook Manages Your Contracts, Invoices And Payments
When it comes to financial documents, Honeybook helps you send beautifully branded invoices. You can also accept payments on a recurring or scheduled basis and automatically apply discounts and tax calculations. As a bonus feature, Honeybook can even send automated payment reminders to your clients.
The service provides customizable contract templates that will make sure that you both waste no time and still retain a professional image. You can use smart fields based on info regarding the clients you already have, and generally save even more time than by just copying and pasting templates found on the internet.
The service also highlights where to sign for your clients, gives legally binding initials and e-signatures, lets clients sign from any device, and can trigger follow-up tasks once a contract is signed.
Eventually, Honeybook will help you get paid. It's easy on your clients as well, since they can safely pay from any device. All major credit cards and bank transfers are accepted. This makes completing the process of signing or paying seamless for your clients.
Each of those files will stay automatically filed and organized in your Honeybook dashboard, and payments directly deposited into your bank account.
Honeybook Has A Complete Project Management Funnel
When a new lead comes in, your Honeybook dashboard will help you manage that lead from inquiry to booking, to project completion. The platform is very dynamic and you'll find it very convenient to follow up with a prospect or a client at any point with the relevant brochure or personalized message.
On your Honeybook dashboard, you'll also be able to write down and plan the different tasks ahead of you in order to deliver your best work. It's great that the software includes To-Do List and Tasks features. As a business owner, it is very easy to get distracted, so this visual reminder of what's to be done is really relevant.
Honeybook Can Be Customized
To fit your needs, you'll be able to customize your Honeybook dashboard. You'll be able to put your brand front and center, to make sure everything you send feels like a cohesive and professional extension of your business from beginning to end.
Furthermore, your account comes preloaded with editable templates for all types of files you might want to send to your prospects or clients. You can of course edit those further to your liking, or create your own from scratch.
Those templates are very easy to edit and create. It's with a very intuitive drag-and-drop system that Honeybook will let you design all your documents. Legal documents even come with smart-fill features to save yourself even more time.
The end result is beautiful and professional branded financial pieces that will make sure your clients take you and your business as seriously as they need.
Honeybook Comes With Interesting Automations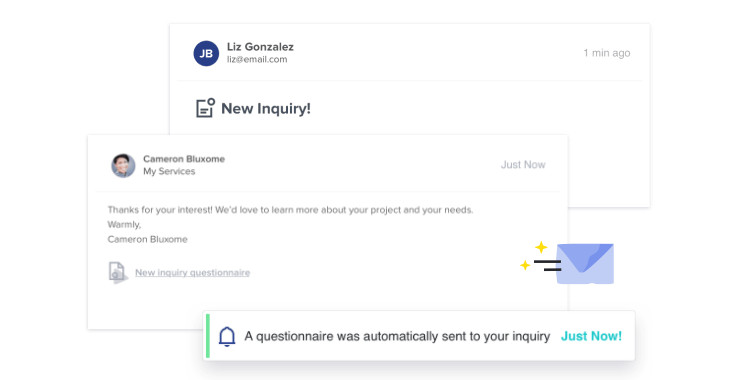 The software lets you queue up sequences of messages, tasks, files and other automations to make sure your business keeps running even when you're away. You'll, for example, be able to send automated responses to client's inquiries. Those are trigger-based, depending on client behaviors, dates, and other criteria that you choose.
They can be sent automatically, or you can decide to be notified and to manually approve each and every automated response. You can also set automated reminders, for yourself, or your clients.
It's great because you can then supply your clients with the relevant brand documentation or information without lifting a finger, as soon as they need it. You can incorporate any of your documents in those automated replies, or just use the pre-made templates available.
Honeybook Has A Free Trial
Honeybook introduces its pricing structure with three plans, two monthly billed, one annually billed. Each plan comes with a free trial, so there are no bad surprises.
The Starter Plan allows you to save on subscription while you get set up, and is available at $9 per month. It gives you access to all features that Honeybook proposes, but is limited to $10k in total transactions and up to 6 months of concierge support.
The Unlimited Monthly Plan lets you get going, without limits from day one. It's available at $39 per month. It gives you access to all features, plus: no limit on transactions, unlimited concierge support, and the possibility to add as many team members as you'd like.
The Unlimited Annual Plan offers the same things as the Unlimited Monthly, and saves you up to 17% in subscription fees. It's available at $390 per year.
It's important to note that on top of those subscription fees, Honeybook takes a flat 1% fee off any payment you receive thanks to the service.
Honeybook Pros and Cons
Here is a rundown of the biggest pros and cons of Honeybook.
Pros
Satisfying all-in-one software;

Automatic payment reminders for clients;

Can personalize everything to your brand;

Clear interface;

To-do and tasks feature;

Very easy to use;

Schedule appointments with ease.
Cons
Fee taken on any payment you receive

Doesn't scale well past small-sized companies
Alternatives We'd Recommend
PayPal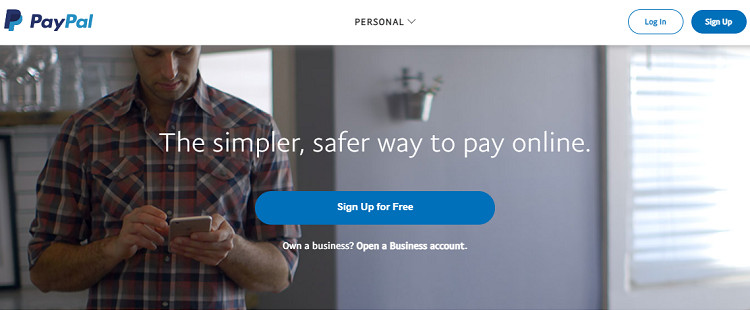 PayPal is most widely known as a service to send and receive money internationally over the internet. What a lot of people do not know is that PayPal is also a very capable invoicing service.
Although less formal and with fewer branding options, if you do not need all the bells and whistles of more complete business management services, PayPal will make sure you conveniently move your client's money, from their bank account overseas, directly to yours.
Calendly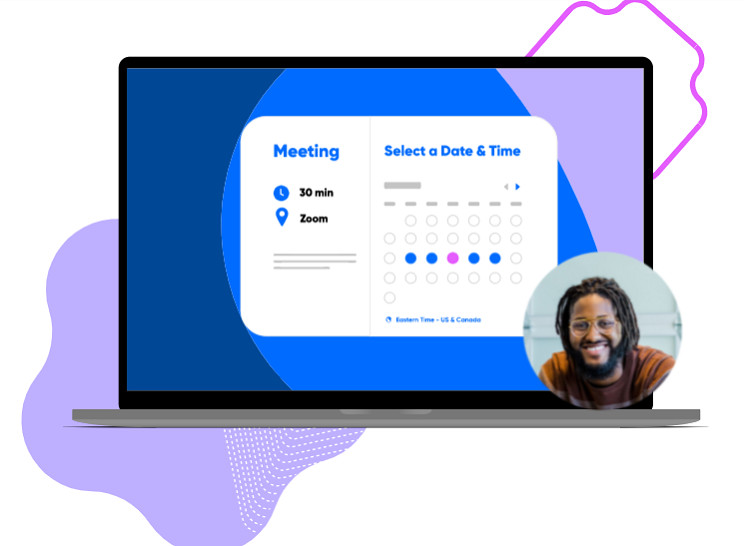 Another less feature-heavy, more specialized service; if you're dealing with a lot of appointments, you might want to consider Calendly. The service makes it very easy to share your availability and schedule appointments with your customers or partners.
Monday.com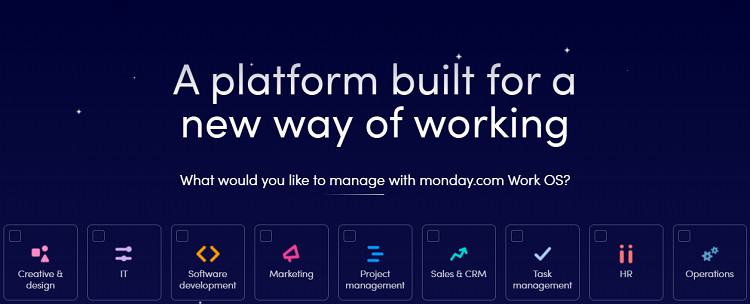 If you're managing a team and need a very specific software to manage your upcoming projects, Monday.com got you covered.
With its highly customizable platform you can create your own workflows, marketing, design, tasks, sales, HR, and more. Less focused on interacting with clients, more focused on getting productive work done.
FAQs
Question: What is Honeybook Good For?
Answer: Honeybook is a great tool to help small business owners streamline and manage their work process from inquiry to invoicing. It's light, convenient and very easy to use. You can manage projects, send branded content, contracts, and invoices to your prospects and clients, and accept payments.
Question: Are Honeybook Contracts Legal?
Answer: As with most agreements, the form does not really matter as long as there is proof. In that regard, Honeybook contracts are legal and legally binding. It's very convenient because this allows you to specify all the details that might be needed when it comes to the execution of the work.
Question: Is Honeybook Only for Photographers?
Answer: Honeybook is not only for wedding photographers but rather for anyone who wishes to streamline their business, all in a single place. From invoicing to getting paid, any small to medium entrepreneur can make use of the convenience that the service offers.
Honeybook Review: The Bottom Line
With Honeybook, the goal is clearly to make sure you spend less time on paperwork, and more time doing what you do best. We really appreciate all the quality of life improvements that such a service brings. We didn't find any glaring flaws. Indeed, there are mostly only compliments to pay Honeybook.
Eventually, the dealbreaker might be the price tag. There are a lot of free alternatives to Honeybook, but they are probably not doing the same thing as well as Honeybook. You could also simply keep track of everything on paper, or on your computer. What you're really paying for here is convenience and peace of mind.
To summarize:
The service is not groundbreaking, but it has the merit to gather everything in one clear place, and it does it very well.
If you find it valuable to have all that is essential to your business automatically logged in, beautifully branded and available at a glance on a virtual dashboard, go for it.
If the price tag does not justify the convenience, or if you already use other sales funnels that make Honeybook redundant, this won't be for you.