Last Updated on April 22, 2023 by Ewen Finser
Customer interactions have become more important than ever, in today's dynamic business world. Businesses that rely on data derived from these systems can enjoy massive benefits and gain a competitive advantage over those that do not. As such, it is key for any business to find a reliable client management solution that will help them achieve their objectives. Two popular options available in the market are Honeybook vs Square.
This piece will look at how they stack up against each other in terms of features, pricing, and more, to help you choose the best one for your business.
Read on;
Bottomline upfront: Although it costs more, Honeybook is the clear winner here. You will enjoy the great user interface, advanced features, and great customer service.
Main Differences Between HoneyBook vs Square
The main differences between HoneyBook vs Square:
HoneyBook charges additional deposit and withdrawal fees, whereas Square has no additional or hidden fees
HoneyBook is excellent for individuals, small and medium enterprises, whereas Square is ideal for individuals or small businesses
HoneyBook offers a 7-day free trial whereas, Square provides a 30-day free trial.
What is HoneyBook?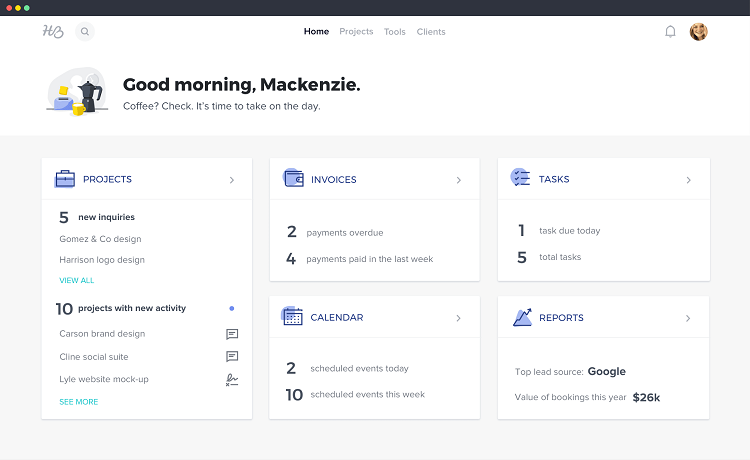 HoneyBook is an all-in-one digital platform for small business owners and freelancers to manage, process payments and bookings, communicate with clients, and collaborate with team members and customers.
HoneyBook Pros
HoneyBook has an incredibly user-friendly dashboard that lets you create templates for invoices, contracts, and more.
It has automatic email reminders that notify you when clients open proposals, sign, and pay, or when they do not open them, reminding you to follow up.
It provides an easy and efficient way to communicate with your clients.
It helps you manage your income and expenses.
Its Gmail integration lets you respond to clients' emails either on the app or web.
HoneyBook Cons
It's limited integrations.
It is costly compared to Square.
It is not suitable for large businesses or teams.
You cannot track your expenses automatically without the proper software integration.
It charges additional deposit and withdrawal fees.
HoneyBook Features

1. Project Tracking
With the HoneyBook app, you can manage every aspect of your business. You can see what's happening with all your projects, from inquiry to payment—and everything in between.
2. Inventory Management
HoneyBook allows you to manage your inventory from anywhere and in real-time. You can record sales, change prices, and even apply discounts with just a few clicks. This feature keeps track of all your purchases and sales to ensure that you never run out of stock.
3. Client Communication
HoneyBook streamlines your client communications while making gathering feedback easy. Its clean, simple interface lets you see all your unique client contacts in one place. You can view threads, messages, and events in one place rather than sifting through multiple inboxes.
4. Payment Processing
You can easily collect payments from your clients with HoneyBook without going through a third-party payment platform. It processes payments through your bank account, where credit card payments processing takes two business days, while bank transfers take seven to eight business days.
5. Lead Tracking
With HoneyBook, you can find out how your clients found you. This helps you prioritize popular marketing channels and double down on those working for you. Once a customer signs up for your service, you can manage bookings, communicate with them, organize signed contracts, send proposals, and more.
6. Invoicing
HoneyBook allows you to send invoices faster, which means you can secure payments quicker and easier. You will also create payment schedules and set reminders for any payments that need to come in. Besides, you can access your past invoices from the auto-saved item bank.
7. Credit Card Reader
HoneyBook has a built-in credit card reader and allows you to take pictures of your customers' credit cards to process their transactions. If you want to accept credit card payments using HoneyBook, you need to create an account for your business.
8. Intelligent Reports
The Reports page allows you to view your business' overall financial analytics, including leads, bookings, and profit. Some of the information you can see include monthly and yearly analytics reports, your projects, lead conversion rates, and so on.
9. Two-step Verification
HoneyBook provides a 2-step verification process to protect your account. For example, when changing important account information on your bank and personal accounts, you'll be prompted for the 2-step verification process. First, you receive a 6-digit code via text or phone call on the number you provided upon registration. Then, you need to enter the code into HoneyBook to complete the process.
What is Square?

Square is an all-in-one software solution for individuals and small and medium-sized companies. It is a robust CRM (Customer Relationship Management) program that enables you to manage your customer base and sales. This includes everything from tracking leads, processing payments, and sending invoices.
Square Pros
It has affordable flat-rate pricing on all transactions.
There are no additional or hidden fees.
It has a great set of features.
Best suited for individuals and small businesses.
It offers a 30-day free trial.
Square Cons
Square is not suitable for big companies that have huge transactions.
Some users have reported some account stability issues.
It may be hard to get in touch with customer service at times.
Square may freeze your account without prior warning, especially in case of a large sales ticket.
Square Features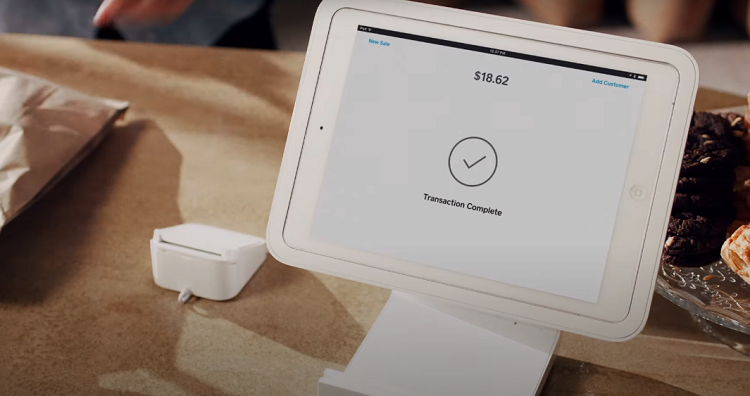 1. Location Management
If you run a physical store in addition to selling online, Square can help you manage it all from one place. Simply create unique business profiles for each location with customized hours and workflows. In addition, you need individual bank accounts or tags to differentiate transfers.
2. Lead Tracking
This feature allows you to enter contact information for the leads you pursue. From there, you can create customized lists of contacts, which are automatically updated as you receive more info. You can also add notes on each lead and track the progress of each one easily.
3. Invoicing
Square allows you to send invoices directly through your online account so that clients will have access to them at any time. Since it is automated, you save a lot of time on mundane tasks.
4. Intelligent Reports
Square enables you to generate feedback via intelligent reports, helpful analytics, and valuable insights. With these insights, you can make vital business decisions, like which parts of your business are working and which ones could use an overhaul. You can run your business in real-time and keep track of sales, customers, and more.
5. Payment Processing
With Square, customers can quickly pay for products and services. You can process payments through credit cards, in-app payments, digital invoices, and shareable checkout links right from your mobile device or desktop computer.
6. Inventory Management
Square has a free dashboard that you can access from any computer. It allows you to manage your inventory from anywhere and receive important stock alerts via email. You can also quickly import thousands of products with CSV spreadsheets.
7. Two-step Verification
Square's 2-step verification provides a second line of defense when someone tries to access your account. You can enable it by giving a U.S. or Canadian mobile phone number or using a unique app like Google Authenticator or Microsoft Authenticator.
9. Email Marketing
This feature lets you design a custom email template that looks great and is fully optimized for mobile. Additionally, you can set up automated campaigns to reach your target customers with timely information and updates or send coupons to loyal customers. You can also see how your efforts to strengthen customer relationships impact your bottom line by checking your metrics in real-time analytics.
HoneyBook vs. Square – How Do They Compare?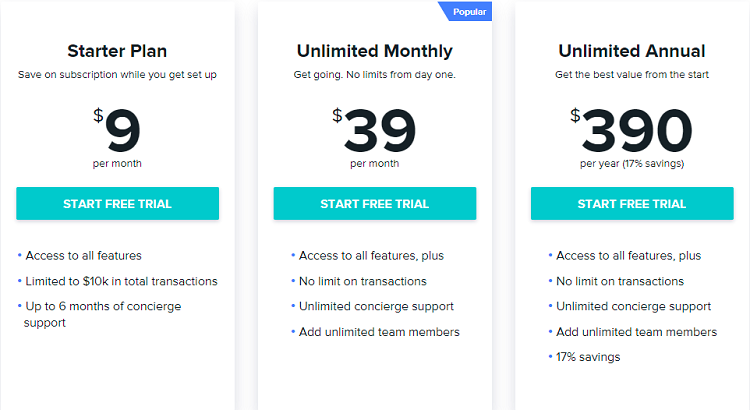 1. Pricing
HoneyBook accepts all major debit/credit cards and bank transfers and charges a flat 3% fee on credit cards and 1.5% on bank transfers. It offers a free seven-day trial and three paid pricing plans.
Starter plan – $9 per month – offers access to all features of the app and concierge support for six months. However, you can only carry out transactions up to a limit of $10K.
Unlimited monthly plan – $39 per month –gives you access to all features, plus you get unlimited concierge support. Also, it provides unlimited transactions and team members.
Unlimited annual plan – $390 per year – Here, you get to access all the features without any limits on transactions, concierge support, or team members.
Square's Point of Sale is free to use, and there are no setup or monthly fees. However, it charges 2.6% of the transaction amount plus 10 cents whenever you make a sale.
Verdict: Square is more affordable than HoneyBook since there are no monthly fees.
2. Integrations
Square enables your business to reach its full potential by integrating with dozens of apps such as Bigcommerce, Ecwid, Wix, Weebly, WooCommerce, and more.
HoneyBook allows you to integrate with Quickbooks, Gmail, and third-party apps such as Zoom and Zapier. You can also sync your email with Google Calendar to better manage your workflow.
Verdict: Tie. Both tools integrate with excellent apps that add to the functionalities of either platform.
3. Customer Service
On both platforms, customer service is a top priority. HoneyBook has active customer support teams available on chat all through the week. You can also get help through email or phone.
Square has Customer Success Agents ready to assist you if you have any issues with your account. You can reach them via phone, email, live chat, or through their social media pages. Overall, HoneyBook enjoys better user reviews than Square in customer service.
Verdict: HoneyBook wins in terms of speed and responsiveness to customer queries.
4. Platforms Supported
HoneyBook has a mobile app available on iOS and Android. You can stay in touch with your clients and respond quickly to important projects when you are on the go. With the mobile app, you can get notifications about new projects, communicate with clients, and secure instant payments.
Square's Point of Sale (POS) is a free app that works on any mobile device. It helps you sell anywhere and offers multiple payment options, including contactless payments, chip-enabled cards, QR codes, and Apple Pay. The app is available on Apple iOS and Android devices.
Verdict: Tie. Both HoneyBook and Square are web-based and work well on Android and iPhone apps.
5. Ease of Use
Square is straightforward to use. The interface is sleek and intuitive; you won't need instructions to operate it. You download the app from your App store and start accepting credit card payments immediately after creating an account.
HoneyBook is also easy to install and use. The software has a user-friendly interface that all types of businesses can use. Its intuitive design enables fast, efficient, and secure payments for your business.
Verdict: HoneyBook has a better, more intuitive interface than Square.
HoneyBook vs. Square: Alternative Apps
Below are other client management and payment processing apps you can consider:
1. Hello Bonsai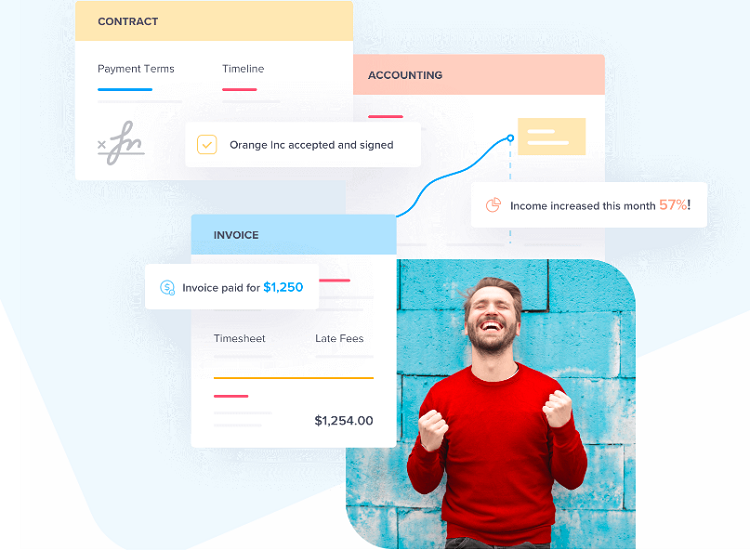 Hello Bonsai is an easy-to-use and powerful online invoicing software. It allows you to create invoices, quotes, track payments, automate recurring invoices, and easily manage your customers. The app offers a free trial with monthly prices starting at $19.
2. Dubsado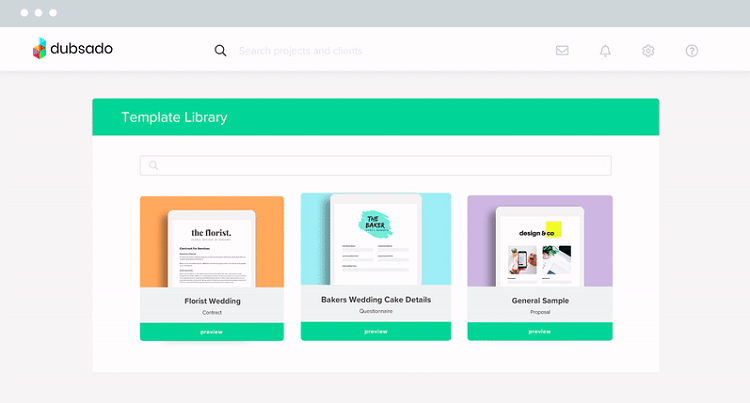 Dubsado is a business relationship platform that lets you manage your appointments, create project workflows, manage clients, and process payments. Dubsado offers an unlimited trial period and has prices starting at $35 per month.
3. FreshBooks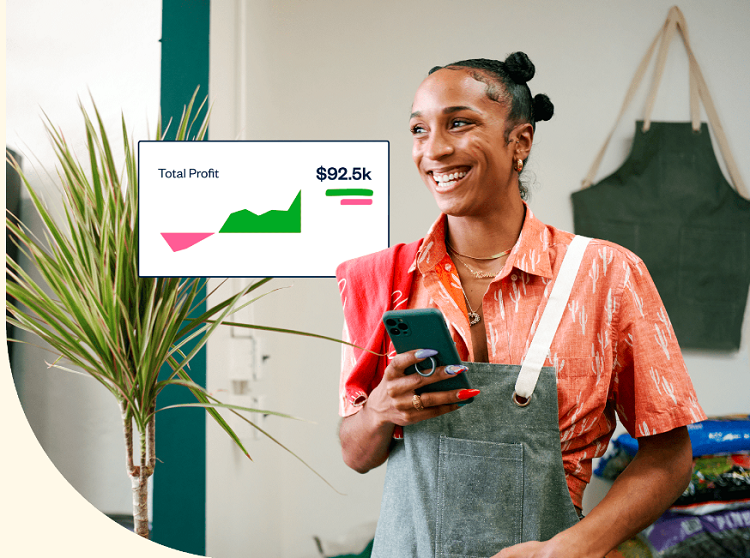 FreshBooks is an online accounting platform that helps you issue invoices, track time, generate financial reports, manage online payments, and so on. It offers a free trial and affordable pricing starting at $6 per month for five clients.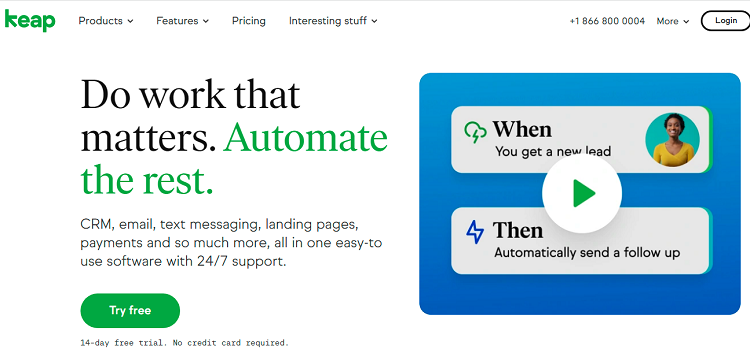 Keap (formerly Infusionsoft) is an all-in-one email marketing and sales platform for small businesses. It offers a host of valuable products to manage relationships, customer experience, sales, and e-commerce. It provides a 14-day trial with prices starting at $40 per month.
Fresh Pick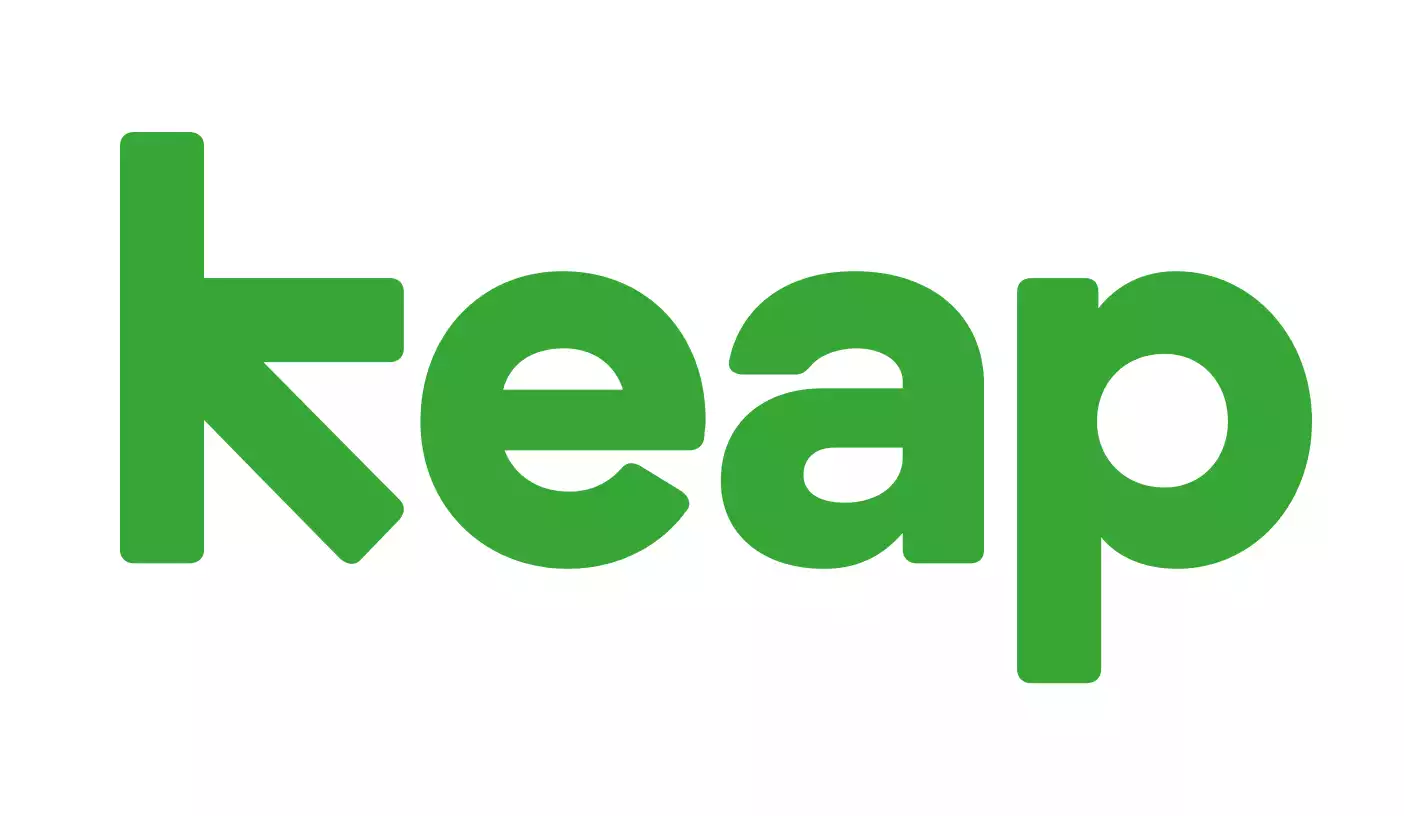 Have You Heard About Keap?
Infusionsoft is better now. Keap is the new name and the system is MUCH easier to use. Fully customizable, expandable based on what you need from basic email automation to advance sales CRM and landing page builder.
Try for Free
We earn a commission if you click this link and make a purchase at no additional cost to you.
FAQs
Question: How Long Does it Take To Receive My Payments Via Honeybook?
Answer: Credit card payments take 2-3 business days for funds to reach your account. For bank transfers, the funds need to clear your client's bank account first, which can take 7-8 business days. However, all times are not definite, and there may be delays based on payment methods, bank processes, and other factors.
Question: Can I Manage My Inventory From My Square Point Of Sale?
Answer: Yes. With Square inventory enabled in your item library, you can keep track of in-stock products. The stock count updates whenever you sell an item through Square's mobile app or Square Invoices, as well as for orders shipped through your online store.
Question: Can My Client Change Their Credit Card On Honeybook For Future Payments?
Answer: Yes. Your client can update their credit card, but it will take place on their end. The change will seamlessly occur without interrupting any payments — including automatic payments. Your clients will need to follow the instructions below to complete the update.
• Let your client log into their HoneyBook client portal via any email you send them.
• Navigate to the Payments screen.
• Click on the Pay button near the next available payment.
• On the Credit Card section, click edit.
• Click on the trash bin icon to remove the current credit card.
• Enter the new credit card information and click on Pay. This will capture the details of the new card and enable the processing of future payments.
Question: How Long Does It Take To Receive My Funds On Square?
Answer: Usually, you will receive your money within one to two business days. But the speed depends on the time of day. If you complete the transaction before 5 pm Pacific time (8 pm Eastern), your funds will get to your bank account the next business day.
Conclusion
There are many things, to consider when choosing the best payment processing software for your business. Some applications specialize in particular niches, and others may offer you an all-inclusive package that fulfills all of your needs.
Here, HoneyBook is the better app. Although Square is free to use, HoneyBook has more templates and is easier to use with an overall smoother interface. This is extremely helpful to novice users and allows them to navigate the app to get things done quickly.