Last Updated on June 1, 2023 by Ewen Finser
If your business accepts or has to make online payments, you're likely in the market for a payment gateway service or accounting tool that lets you send, receive and keep track of payments.
Both Bill.com and PayPal are big names in the industry, but they serve very different audiences. In this article, we'll compare the two services and let you know which we think is best for your needs.
Overview: Bill.com and PayPal
Bill.com is an online accounting tool that automates accounts payable and receivable. The service allows people to be paid by employers or make payments to contractors, employees or vendors.
Bills can be emailed to Bill.com (or scanned or faxed) for processing, and you can even take an image of a bill and send it to Bill.com to be converted into a digital record. And if your business needs to invoice customers, invoices can be paid online, too. There's a lot of visibility with Bill.com, and payments can be tracked so everyone knows its status.
PayPal is a payment gateway service that lets you collect or send payments or donations through the PayPal website or mobile app. For example, you can send an invoice and get paid to your PayPal account, or you can send money to a friend within the U.S. without paying a fee. You can also set up PayPal on your website to take payments that way.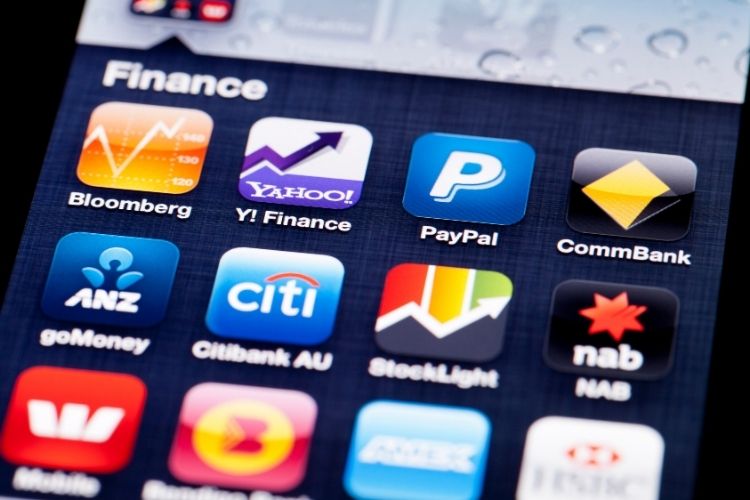 The Main Differences Between Bill.com vs PayPal
The main differences between Bill.com vs PayPal are:
Bill.com has monthly subscription options, whereas PayPal does not charge per month
Bill.com has set per-transaction fees, whereas PayPal has percentage-based transaction fees
Bill.com has one standard invoicing template that can be slightly customized, whereas PayPal has multiple customization options for its invoices.
Bill.com mainly processes ACH payments, whereas PayPal has its own payment account that funds can be transferred out of and to a connected bank account.
PayPal caters to individuals and businesses, and just about everyone has a PayPal account today. Bill.com, on the other hand, is primarily for businesses – it's more common for someone to have both a PayPal and Bill.com account than just a Bill.com account (though many people have just a PayPal account). However, businesses may find Bill.com much more useful than PayPal.
Cost: Bill.com vs. PayPal
Bill.com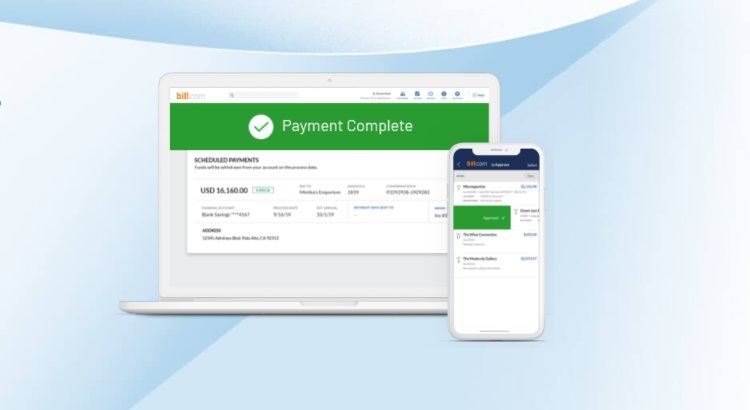 Percentage charges can quickly add up. Bill.com doesn't charge a percentage fee, luckily. Instead, you'll pay 49 cents per ACH payment. Not only is this low-cost, but knowing exactly how much you'll be paying for every payment made makes it easy to account for those costs instead of guesstimating what the percentage fee will come out to.
On top of that, though, you'll have to sign up for a monthly subscription. Bill.com has four paid business plans to choose from:
Essentials for $39 per user per month
Team for $49 per user per month
Corporate for $69 per user per month
Enterprise (custom pricing)
If all you need are basic payables and receivables services, go with the Essentials plan. If you need to sync Bill.com with your accounting software, you'll need the Team plan. And if you want to create automatic invoices so you don't have to manually send them, you'll want to upgrade to the Corporate plan.
PayPal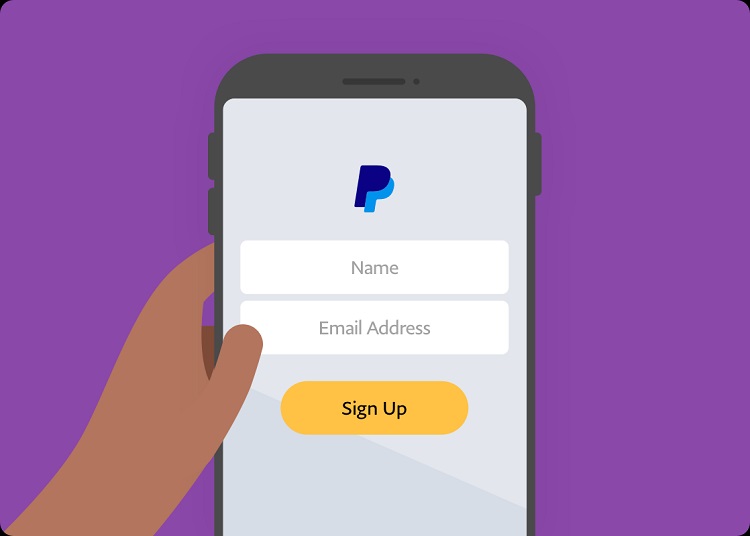 While there are a lot of fees to learn and juggle, especially if you're going to be working with clients or making payments overseas, PayPal is very forthcoming about any additional charges that'll be made. You can see a complete overview of their consumer fees on this page, but here's a rundown of the fees you'll come up against the most:
If you're making a purchase, you won't be charged a fee unless a currency conversion is required.
When you receive money from an online transaction – like when a customer purchases a product through your website or a client pays an invoice – you're charged 2.9% of the total, plus a fixed fee of 30 cents in the U.S.
If the transaction is international, you'll pay an additional 1.5% fee.
There is no fee to send money to or receive money from a person in the U.S.
If you send money to a person outside the U.S., you'll pay a 5% fee, with a max fee of $4.99.
You won't pay a fee to set up a PayPal account, and there are no recurring monthly or annual charges for having an account.
Invoicing: Bill.com vs. PayPal
Bill.com
When creating an invoice with Bill.com, you can input the following information:
Add the account, department, location and/or class where the invoice is being sent.
Include tax information if needed.
Reflect a payment that's already been made in the credit field.
Include attachments.
You can set up recurring invoices so that you don't have to manually send the same invoice on a schedule. Plus, if you need to create a one-off invoice for a customer who also gets automated invoices, you can designate it to not be part of the auto-charge. You can also send automatic reminders to customers who haven't made a payment yet.
PayPal
PayPal lets you customize invoices in a number of ways:
Add your logo.
Include detailed information for your business and the recipient.
Set the frequency, including once only; every week, month, quarter or year; or a custom frequency.
Choose an invoice number or use the one that's auto-populated for you; include a custom reference number, too, if you want.
Select an invoice date. By selecting a future date, the invoice will be sent automatically on that day.
Set the due date, including due on receipt, due on a specific date or due in a certain number of days (10, 15, 30, etc.).
Customize invoices for services or different types of goods (like shippable vs. digital goods).
Bill and/or CC multiple customers or individuals.
Add quantities, hours or amounts.
Set the currency.
Deduct a discount by percentage or dollar amount.
Add a shipping fee.
Allow a partial payment and/or the customer to add a tip.
Leave custom notes and/or terms and conditions for the customer, and also add a memo to yourself that the recipient won't see.
Attach files.
You can also create and save multiple templates. So, if you have a client who you invoice on a regular basis, you can save a template and then fill it in each month, saving you the trouble of having to add the same info to each invoice, like their business address and customer-specific terms and conditions.
Funds Accessibility: Bill.com vs. PayPal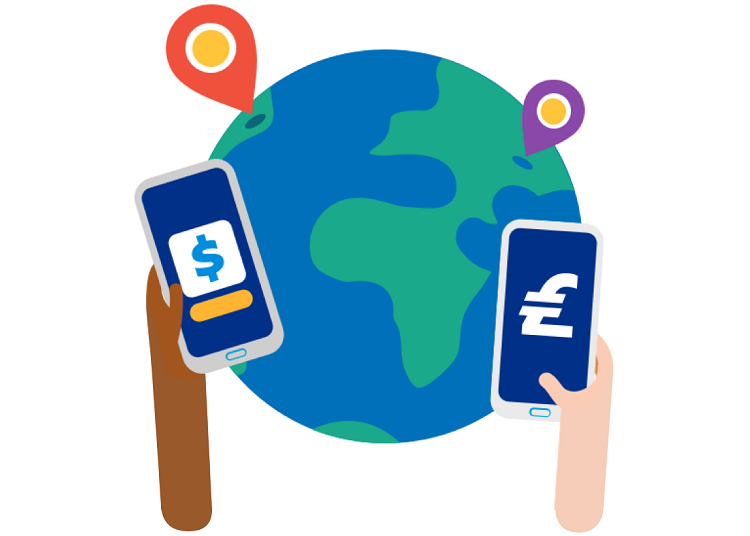 Bill.com
PayPal is definitely great for sending or collecting fee-free money. However, if you're going to be conducting a lot of business, the service fees can quickly add up. That's where Bill.com comes in. For some businesses, Bill.com is a more affordable (and more efficient) way to be paid via ACH payments.
ACH stands for "automated clearing house." Some people prefer to be paid this way because the money can be deposited right into their bank account instead of into a payment gateway service that the money then needs to be transferred out of (like PayPal). Think of ACH payments as direct deposits.
They're often not as fast as being paid to a PayPal account, but they can be more convenient – and it's usually faster than waiting for a paper check to come in the mail and then having to wait longer for the check to clear once you deposit it.
PayPal
As soon as you receive funds to your PayPal account, you can access them. For example, you can transfer them to a connected bank account, send them to a friend or use your PayPal debit card to make purchases. If you opt to transfer the money to one of your connected bank accounts, it could take up to three business days for the transfer to complete – however, in many cases, it takes only one or two business days, depending on how early in the day you requested the transfer. If you request the transfer late in the evening, it could take an extra day to complete. Also, some banks allow you to set up an instant transfer, which means your funds hit the bank account right away – for a fee, of course. The charge for an instant transfer is 1% of the amount you're transferring, with a cap of $10.
The Pros and Cons of Bill.com and PayPal

Pros of Bill.com
Bill.com can integrate with a lot of different accounting software, and you can have everything automatically synced so information is the same everywhere you need to access it.
Instead of paying a percentage fee based on the size of the transaction, you'll pay a low fee of 49 cents per transaction. Even with the monthly subscription fee, this makes it possible to determine exactly how much you'll be paying on a regular basis.
What sets Bill.com far apart from PayPal are the approval workflows you can use or customize. This means that bills can go through a customized set of approvals so that certain people "sign off" on them before they move forward. For example, you can determine who needs to approve bills before they're paid (and in what order), and you can also decide if and when changes can be made to bills.
Cons of Bill.com
Depending on the size of your team and your accounting needs, the cost of a monthly subscription can get pretty high.
Fewer people have Bill.com than PayPal, so getting everyone on board to receive payments this way may be a struggle.
Money isn't accessed nearly as fast as with PayPal. It can take several days for an ACH payment to hit a bank account.
Pros of PayPal
PayPal is excellent for beginners thanks to out-of-the-box functionality. Aside from connecting your bank accounts, you don't have to set much else up once you've created an account.
PayPal is available in 200+ countries.
When you receive payment, you can access the funds right away. If you have a PayPal debit card, you can start making purchases the second the money hits your account.
PayPal is very transparent about its fees. While they may take a little leg work to calculate, you can figure out how much you'll be charged, and if you do the math right, you can rest assured you won't get hit with any hidden fees you didn't know about.
Cons of PayPal
Instead of processing payment directly through your website, users will be redirected to PayPal to finish paying. This added step can feel clunky and/or unsafe to some users.
If you eventually want to use a different payment processor other than PayPal, it's nearly impossible to transfer customer credit card info over. (In contrast, some payment gateway services, like Stripe, make this process a cinch.)
If you need to transfer your funds to one of your connected bank accounts, it could take up to three business days for processing.
FAQ
Question: Is Bill.com a legitimate business?
Answer: Yes! Bill.com is a well-known and well-respected accounting tool that's been reviewed and recommended by reputable sources, like PCMag.
Question: How long does Bill.com take to process?
Answer: The average processing time for ACH payments is two to five business days. However, some payments can be processed with same-day or next-day availability.
Question: Do you need a bank account for PayPal?
Answer: Nope! You don't need to have a bank account to use PayPal – you can use just your PayPal account to send, receive and store money, and you can use a PayPal debit card to make payments and withdraw cash from ATMs.
Winner: Bill.com for Businesses
If your business makes regular payments to contractors, employees or vendors, go with Bill.com. While PayPal may have a nicer user experience, it's possibly going to be much more costly, especially as those fees build up over time.
Of course, you'll have to compare the cost of a monthly Bill.com subscription to how much you expect to pay in PayPal fees (if that's even something you can predict and calculate). However, many people feel that it's better to know exactly how much they'll be spending on a service instead of trying to estimate the cost of non-fixed fees.
Furthermore, you don't need additional accounting software if you use Bill.com – it can stand alone as your sole accounting tool – but if you're already using other accounting software, you can likely integrate it with Bill.com.
If you decide to use Bill.com as your main accounting tool, you can import a CSV file with customer or vendor information (or you can manually enter records).
Ready to move forward with Bill.com? Check out our Bill.com review to learn more before taking the leap.
Further read: