Last Updated on April 22, 2023 by Ewen Finser
In the battle of Bench.co vs Pilot, which tax service will be better for your business?
One of the most complicated things about running a business is dealing with finances, especially taxes. The last thing you want is to have an important piece of paperwork slip through the gaps, especially when you have a lot of other tasks on your mind.
That's where a tax service like Bench.co or Pilot can come into play. They'll partner you with a bookkeeper who will take care of everything for you, allowing you peace of mind.
Today I'll talk you through both platforms, including their main features, pricing, and more.
My Bottom Line Up Front
For startups and smaller businesses, I'd recommend Bench.co. Partly because it's very easy to navigate, and partly because the price point is that much more accessible. I'd also recommend Bench.co if you're far behind on your taxes and you need some help catching up.
However, if you have a larger business or you have more compex needs, I'd say Pilot is well worth a look.
Main Differences Between Bench.co vs Pilot
The main differences between Bench.co vs Pilot are:
Bench.co has a lower price point, whereas Pilot has a higher price point
Bench.co has a free trial, whereas Pilot doesn't have a free trial
Bench.co makes your bookkeeper very accessible, whereas Pilot is a bit more 'hands-off'
Bench.co only has 2 price plans, whereas Pilot has more, including a custom plan if you have specialized needs for your business
Bench.co has a lot of services if you're behind on filing your taxes, whereas Pilot doesn't focus so much on that
What is Bench.co?
Bench.co gives users unlimited communications with a bookkeeper and other specialists, allowing you to easily keep track of your income and expenses. It's designed to be incredibly simple to use, with a messaging service and document uploading all accessible within the platform.
What is Pilot?
Pilot is designed to make the 'bookkeeping' part of running a business much easier. It connects you with a bookkeeper and other specialized staff, allowing you to take the 'hands-off' approach when it comes to filing taxes and keeping on top of the relevant paperwork.
Bench.co – the Main Features
Let's start by checking out the main features of Bench.co!
Ease of Use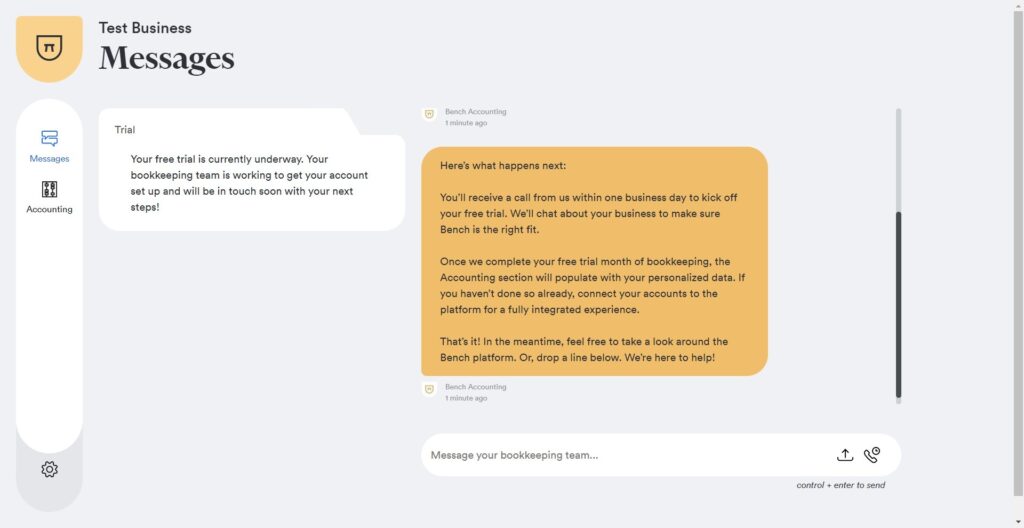 I was immediately impressed with how nice Bench.co looks. This sounds like a small thing, but the clean, visually-appealing interface does make it easier to use. You can quickly switch between the messaging part of the platform and the accounting part, which will give you a clear view of how your business is performing.
I also really enjoy how easy it is to chat to your bookkeeper – if you have any worries or concerns, they're accessible within the platform itself.
Monthly Bookkeeping
Bench.co offers monthly bookkeeping. This is easy to set up, as you'll be given a dedicated bookkeeper, gathering all the info they need from you to get going. Each month, your bookkeeper will organize your business transactions, preparing your financial statements for you.
You can track your monthly business health easily, allowing you to see an overview of how well your business is performing without breaking a sweat. The extra bonus here is that they'll give you a package with all your tax information to file, saving you more time and hassle. If you go on the Premium plan, they'll file your taxes for you.
Tax Advisory and Filing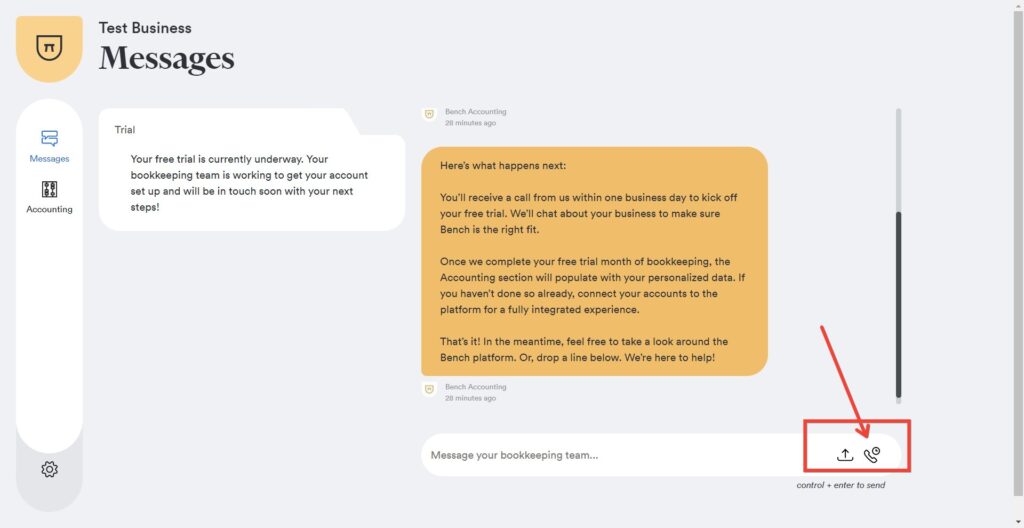 One of the best things about Bench is how it handles tax filing. You'll get to enjoy access to a team of tax experts, and you can get support for taxes all year round. If you find it difficult navigating deductions, this is a great relief – Bench will take care of this for you, making your life much easier!
They can take care of taxes for different types of businesses, including S corporations and partnerships, sole proprietors, and C corporations.
You can get a Year End Financial Package, which includes:
Income statement
Balance sheet
Trial balance
Journal entry summary
General ledger
Bench.co has some excellent staff to help handle your taxes, including bookkeepers, tax coordinators, tax advisors, and Taxfyle Tax Preparers, with an average of 15 years experience. You can access some of this support in the platform, using the handy messaging app along the left hand side.
You can send a message to your team at any time, or book in a call if you'd rather talk to someone on the phone. Just click the phone icon in the bottom right-hand corner:
It couldn't be easier to access support, which is excellent.
Catch Up Bookkeeping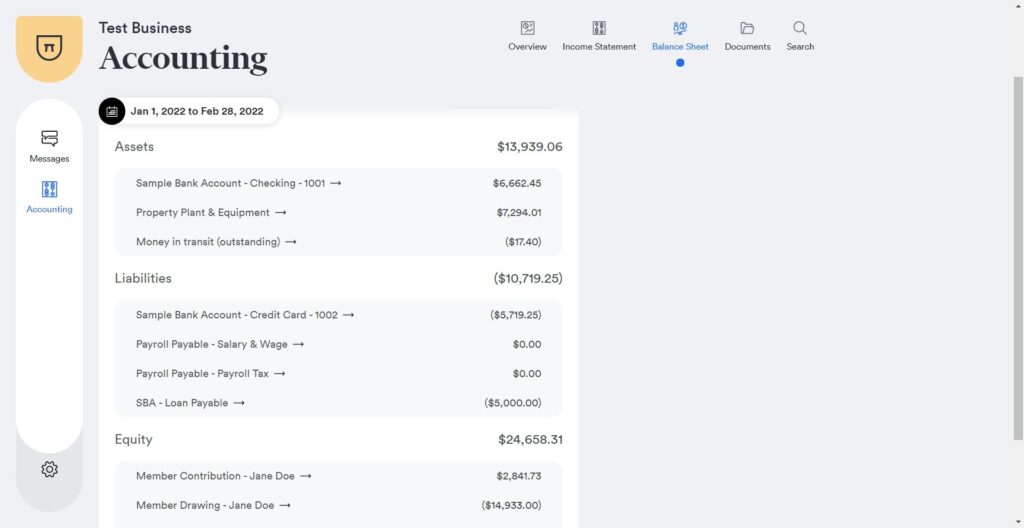 If you're behind on your finances, this can be a really stressful burden to deal with. Bench.co offers catch-up bookkeeping, so if you're a year or so behind on your taxes, they'll help to tidy things up. They can complete months (or years) of bookkeeping quickly, saving you a lot of work.
The good thing about Bench is the lack of judgment. If you're missing documents or receipts, or have a pretty disorganized set of records, they'll still be able to help you. They'll also automatically send supporting documents if you qualify for Paycheck Protection or an SBA Disaster Loan.
Once you've caught up, you can view your balance sheet at any time, and it's really easy to look at your finances within a specific time frame: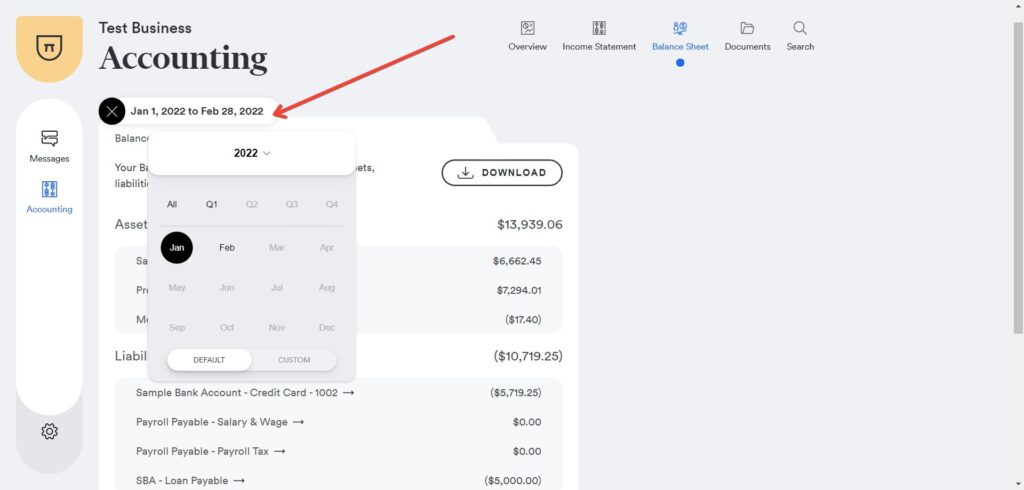 You'll also get the Year End Financial Package, which can be important if you're applying for loans or trying to attract investors.
It's really easy to send documents – just click the 'documents' logo at the top to attach files to send to your team.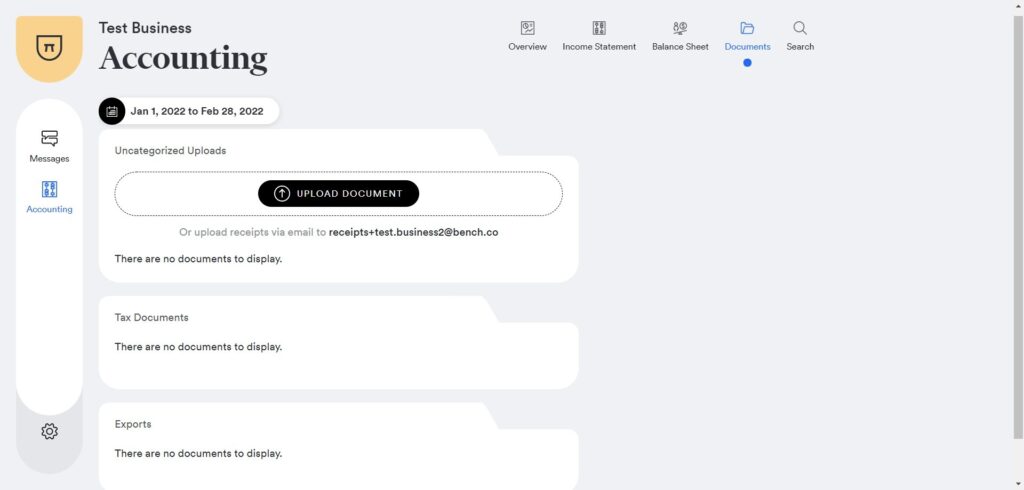 Bench Retro
Bench Retro is aimed at people who are several years behind on their taxes. They can offer emergency support, even if you have years of taxes to be filed, missing records, and other difficulties.
They'll negotiate with you to create an affordable payment plan for their work, too, which is necessary if you're facing a financial crisis (more on pricing a little later). If you're feeling really overwhelmed by years of paperwork, Bench might be the one to go for to help relieve some of that pressure.
Pilot – the Main Features
Okay, now let's take a look at the main features of Pilot.
Pilot doesn't offer a free trial, although it does offer a weekly demo. This does limit my ability to fully test certain aspects of the platform (for example, the ease of use), so I'll compare the two as best I can. But that's something to bear in mind if you prefer to test a platform before you buy!
Ease of Use
This is difficult to test without a free trial. It's very easy to sign up for a weekly demo, which is promising. Given the price though (more on that in a later section), I'd like a free trial to be able to get a feel for how it works before taking the plunge.
Bookkeeping
Like Bench.co, you'll get a dedicated bookkeeper, using software designed to eliminate common human errors. This means you won't have to worry about anything slipping through the cracks, and when it comes to taxes, this is really important.
They'll help you to manage your finances, from dealing with taxes to finding the right payroll provider. They can even help with other financial queries like building investor decks, which is a specific service that may give you an edge if you're looking for new investors. This is great for growing businesses.
Your bookkeeper will make the onboarding process really easy, requesting all the information they need from you up front so they can take care of the rest.
Every month, you can access a report containing details about your profit and loss, your balance sheet, and cash flow statement. For startups, they will calculate your burn rate, too. They can also offer inventory updates for eCommerce stores.
CFO Services
Pilot offers several CFO (Chief Financial Officer) services, including:
Reviewing your financial health and processes
Maintaining and enhancing operating budgets and financial forecasts
Supporting vendor contract reviews and negotiations
Conducting strategic analyses, providing recommendations for sales efficiency and more
They also offer budgeting and forecasting, built for your business, as well as support for fundraising strategies (including pitch narratives, deck designs, and mock pitch sessions).
Tax
So how does Pilot help when it comes to filing taxes?
They offer a full tax prep service. This means they will take care of your federal/state income tax filing, 1099s, and more. You'll get a dedicated tax preparer (with decades of tax experience) to help you navigate through the whole process.
The whole thing is streamlined. You can give them all the documents they need, then let your expert take care of the rest, with live updates to keep you aware of what's going on every step of the way.
R&D Tax Credit Services

If your business has research/development costs in the US, you might be able to claim a tax credit (of up to $250,000).
This may be vital for your business, but can also be a pain to deal with. Pilot can take care of this for you, with excellent service, documentation every step of the day, and support for every step of the way.
Startups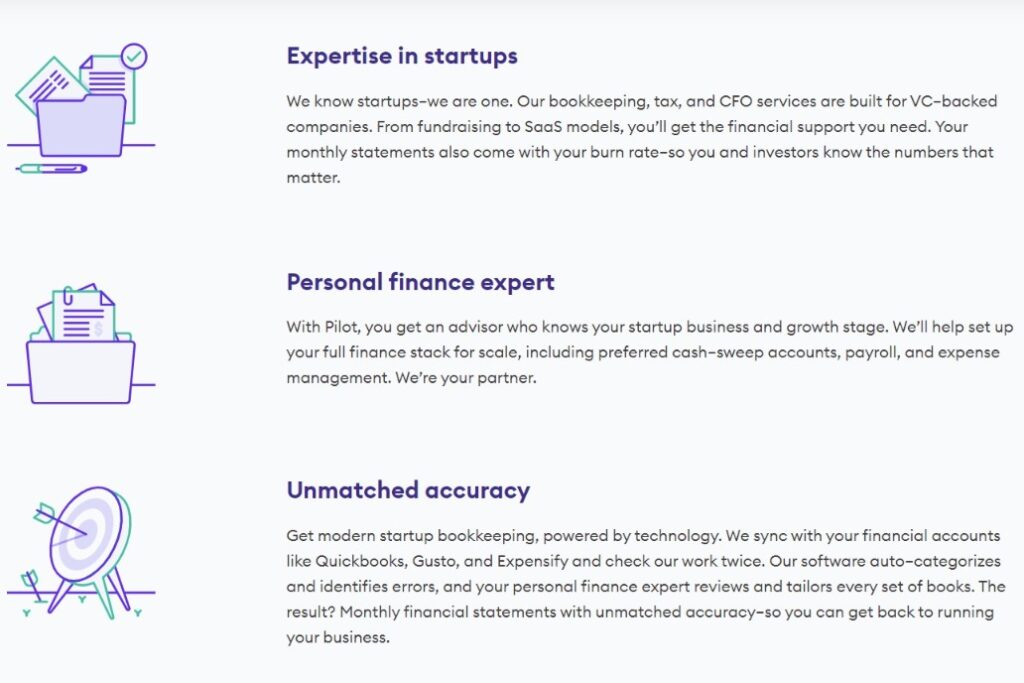 Pilot offers tools for startups, including monthly statements with burn rate so you can see the important numbers you need to know, and access to a personal finance expert with knowledge about how to get a startup off the ground.
Bench.co vs Pilot – Customer Support
When it comes to filing your taxes, sometimes you need urgent help. Here's what I think of the customer support offered by Bench.co and Pilot:
Bench.co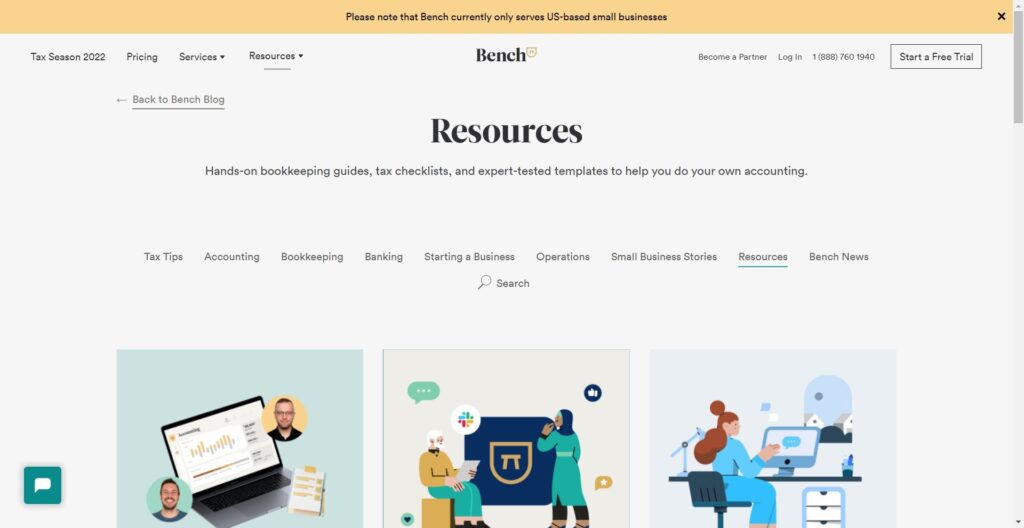 Bench.co offers a lot of resources, including a blog, useful templates for bookkeeping, and FAQs with guides on how to use the platform.
They also make it really easy to contact a member of your team at any time, thanks to the in-platform messaging service.
I think the Bench customer support is excellent. Users say that their bookkeepers are prompt, friendly, and helpful.
Pilot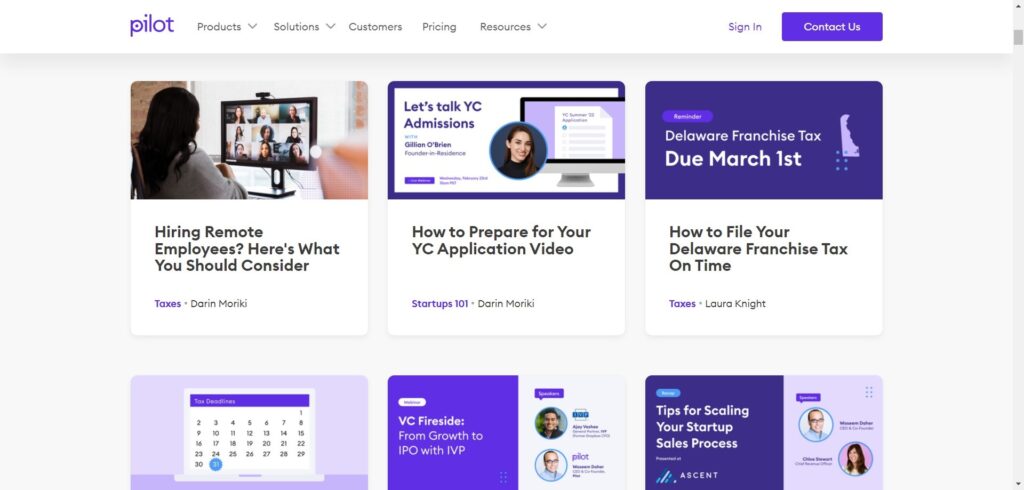 Pilot has a lot of resources, including informative blog posts, and a resource library with free eBooks and webinars.
Like Bench, you'll have access to your bookkeeper for specialized support, which is excellent. According to users, Pilot is a little more 'hands-off' than Bench: they're super responsive and helpful, but they'll take care of everything for you, and unless you have a specific query, they'll give you the occasional update, taking the weight off your shoulders completely.
Bench.co vs Pilot – Pricing
How do they compare in terms of pricing? Let's check it out:
Bench.co
There are two basic price plans avaiable with Bench.co.
Essential – $299 per month (billed monthly) or $250 per month (billed annually)
This plan gives you:
Monthly bookkeeping
Dedicated bookkeeping team
Year-end tax ready financial statements
Direct, unlimited communication with in-house research team
Premium – $499 per month (billed monthly) or $399 per month (billed annually)
This plan gives you:
Everything in the Essential plan
One-on-one income tax consultations
Unlimited income tax support
Annual income tax filing for businesses (Partnerships, S Corps, C Corps)
Annual income tax filing for individuals (Sole Proprietors, Contractors)
You can also add historial bookkeeping from $299 per month, or specialized bookkeeping for an extra $299 per month.
You can find out more about their pricing and try their free trial here.
Pilot
There are 3 plans available on Pilot.
Core – from $599 per month (billed annually)
Better for small businesses, this includes:
Dedicated finance expert
Accrual basis bookkeeping
P&L, balance sheet, and cash flow statements
Select – from $849 per month (billed annually)
Ideal for growing businesses, this includes:
Everything in the Core plan
Industry standard financial ratios
Expedited books delivery
Monthly phone reviews
Priority support
Plus – Custom Pricing
This is best for larger businesses, and it includes everything in the Core plan, plus add-ons. It's the one to go for if you have more complex needs for your business.
I do think that the lack of a free trial, even the costs involved, is a shame. Having said that, you can watch a weekly demo if you want to know more. You can find out more about their pricing here.
Bench.co vs Pilot – Alternatives to Try
Not feeling either of the platforms today? There are a few others you can try:
QuickBooks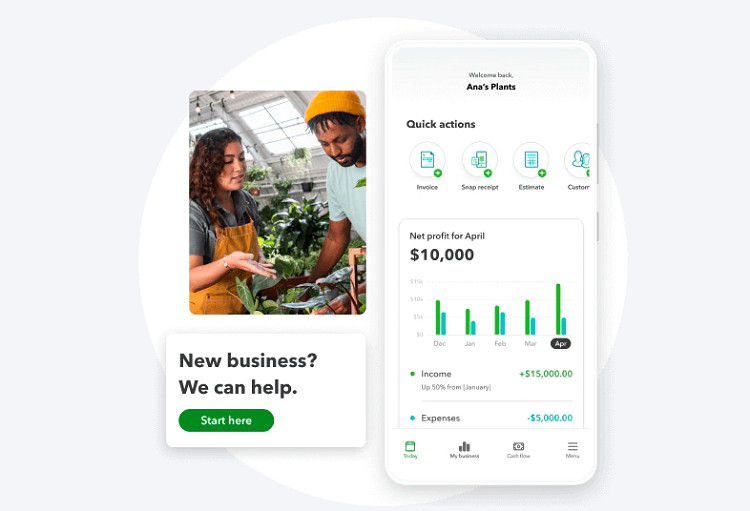 QuickBooks is a popular platform, especially for smaller businesses, as the pricing is a bit more accessible. It's a bit different than Bench.co and Pilot, as you won't be paired with a bookkeeper. However, it does make it easier to track things as you go along, so if you're on a tighter budget, it could be a good compromise.
There are several advantages to QuickBooks. It's a pretty easy platform to use, it includes payroll and time tracking software, and it makes invoicing really simple. You can find out more in our Zipbooks vs Quickbooks comparison.
Taxjar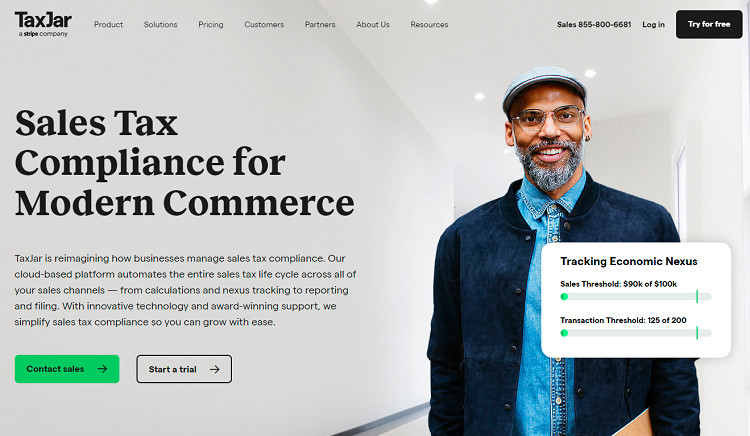 Taxjar is a good platform to go for, as the pricing is pretty reasonable, and they have a good range of features. TaxJar is user-friendly and helpful, although it does lack some of the specialized support you might need for more complex businesses. You can find out more in our Taxjar vs Taxify comparison.
Sovos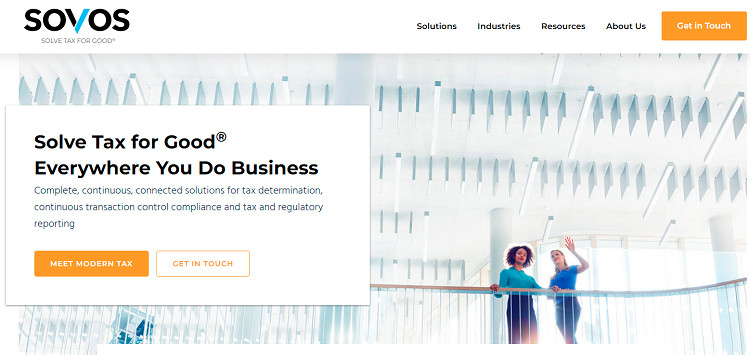 Sovos is another platform worth checking out, especially if you're a larger business. It makes filing your taxes and keeping on top of your paperwork very simple. You can read more about it in our Sovos vs Avalara comparison.
FAQs
Question: Is there a Bench.co or Pilot app?
Answer: Yes. You can get a Bench.co app for iOS or Android, which allows you to view your income/expenses and more. At the time of writing, there is no Pilot app for mobile.
Question: Do I have to be based in the US to use Bench.co and Pilot?
Answer: You have to be based in the US to use Bench.co. You can use Pilot if your company is a US entity, no matter where you are in the world, but they don't support foreign entities.
Question: Is it Worth Spending the Money on a Tax Tool Like Bench.co or Pilot?
Answer: If you can comfortably afford it, it's absolutely worth it. Taxes can be a huge hassle, and it will take the weight off your shoulders, especially if you're running a more complex business.
The Final Verdict
If I had to pick one, I'd go for Bench.co. I liked the ease of use, right from signing up: it's very transparent, everything works the way it should, and I like how easy it is to message your bookkeeper. The price gap is quite large too, so if you're on a tighter budget, it's the obvious choice.
Plus, Bench.co is excellent if you happen to be behind in filing your taxes (even if you're very behind). So that's another bonus.
However, if you have a larger business, or one with more complications when it comes to finances, I'd recommend giving Pilot a look. Their specialists may be just the thing you need, and if you've got a bigger budget to work with, it might well be worth it.
I hope this has helped you to come to a decision, either way!