Last Updated on April 23, 2023 by Ewen Finser
The main purpose of enterprise resource planning (ERP) and customer relationship management (CRM) systems is to provide businesses with the tools they need to improve their efficiency and profitability. These systems combine business processes like accounting and inventory management with essential tasks like managing contacts and sending invoices into one convenient system accessible through a web browser or desktop application.
At first glance, NetSuite vs Odoo can appear to be two similar offerings with different price tags. However, the details reveal a more significant difference in functionality and usability between these two platforms.
Business management is undoubtedly complex, but some core components must be present in any system claiming to provide complete coverage for business needs. To help you decide which of these two systems will serve your business best, here is an in-depth comparison of NetSuite vs Odoo.
Bottom Line Up Front
The main difference between NetSuite vs Odoo is that NetSuite offers better business growth and expansion support. It extends its value and services through SuiteApps written by high-quality developers. Odoo is an open-source platform with a great community of developers but lacks sufficient customizations and services required by medium and large businesses.
Summary of Differences Between NetSuite vs Odoo
Below is a summary of the differences between NetSuite vs Odoo:
NetSuite offers more advanced batch picking when routing, whereas Odoo doesn't have the batch picking features.

Odoo's supply chain feature offers better inbound quality control and outbound quality control, whereas the NetSuite supply chain feature doesn't provide either.

Odoo offers more flexible pricing options, whereas NetSuite has a complicated pricing system.

NetSuite has a more intuitive user interface and is easy to use, whereas, Odoo's user interface has a steeper learning curve and leaves a lot to be desired.

NetSuite's customer support is 24/7, whereas Odoo's support is only available five days a week.
NetSuite Overview

Oracle NetSuite is a cloud-based service that provides business management solutions for companies of all sizes. The service was founded in 1999 and has since grown to provide tools for CRM, accounting, finance, eCommerce, inventory management, and enterprise resource planning.
NetSuite was the first company to release a fully integrated, in-the-cloud ERP solution and is still considered the dominant leader in cloud computing for business management and eCommerce. It provides an integrated solution for all aspects of business, including customer relationship management (CRM), accounting, supply chain management, manufacturing, distribution, marketing, and project management.
While big companies can swallow the cost of a system like NetSuite, small businesses in particular benefit from this all-inclusive range of services packed into one cloud package. NetSuite has been specifically designed to be affordable and flexible enough to handle companies in their early stages and those that have surpassed the $1 million annual revenue mark.
NetSuite's flexibility lets you tailor the service to your business needs, taking advantage of its implementation expertise or allowing you to build on top of existing processes. It comes with a commercial-ready ERP system, complete with tools not commonly found in other services, such as flawless order management, inventory visibility, supply chain optimization, and automatic financial processes.
NetSuite Pros
Simple reporting

Extensive customer management features

Customer process management

A wide range of bundled apps

Advanced accounting and finance features

Unlimited number of clients
NetSuite Cons
Lacks free trial

It can be expensive for small businesses

Complicated pricing
Odoo Overview
Odoo is an open-source platform for business management, providing a wide range of solutions. The system is stable, flexible, scalable, and customizable. Essentially, it's a collection of business apps that help streamline company operations.
You get an app for everything you need, including CRM, point of sale, inventory management, eCommerce, market automation, accounting and invoicing, human resource management, productivity and marketing, and even project management. Its extensive feature set makes it an attractive option for companies of all sizes.
Notably, Odoo is also compatible with most payment providers and accounting applications, which allows you to sync your business information between different programs without complex data conversions. With this integration capability, you can work seamlessly across apps and transfer inventory and customer information from one part of the system to another for a more streamlined approach.
Odoo includes an exciting and resourceful page full of tutorials and documentation to help you start using it right away. You can take Odoo certification courses to become an Odoo developer, integration specialist, or business analyst.
Odoo Pros
Multiple module integration

Numerous feature apps are available

Flexible pricing options

15-day free trial

Open source
Odoo Cons
Limited support

Maintenance issues
What to Consider When Choosing NetSuite Vs. Odoo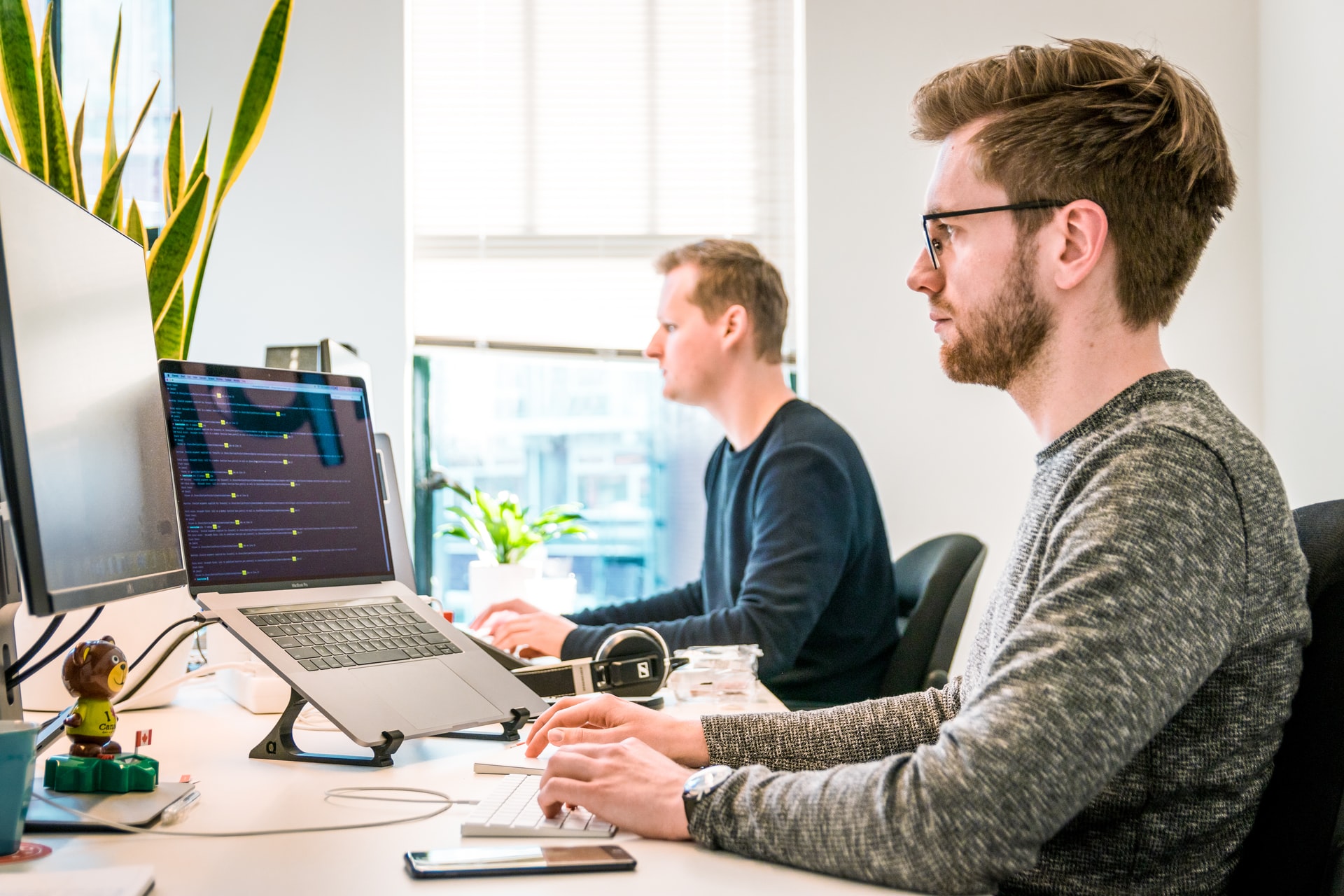 Here are some factors to consider when choosing between NetSuite and Odoo:
1. Customer Support
As with any cloud service, you will need technical support to make sure everything runs smoothly. Both NetSuite and Odoo offer extensive customer support. However, they differ regarding support channels and tools.
NetSuite offers two types of customer support, basic and premium. The basic plan provides support to any subscription level, whereas the premium plan provides additional perks and access to a dedicated support team, depending on how severe the issue is. Both plans have 24/7 critical access support and online case submission.
Odoo provides bug fixing and functional help as part of its basic package. Customers will be assisted via an email ticketing system in English. Customers on the success packages will have access to a specialized support team, email assistance, and live chat. Odoo provides free expert assistance and postings from other users on its website.
Verdict: NetSuite offers a broader range of support tools and plans, particularly useful for clients with complex needs. While some clients will find Odoo's single-channel approach better suited to their needs, most business owners prefer NetSuite's 24/7 availability.
2. Ease of use
Ease of use is an essential factor, particularly for small businesses. NetSuite provides comprehensive training to its users, with the aim of getting them familiar with its extensive features in the shortest time possible. The interface is easy to navigate, even for non-technical professionals.
Odoo also offers extensive learning resources and customer support tools. The learning curve can be steep, depending on the modules you need to use. Some users find it easier to customize Odoo than build on NetSuite. However, there is a learning curve involved in using the app, and for most users, it takes time to get accustomed to its features.
Verdict: NetSuite's intuitive and straightforward interface makes it a better option for less experienced users.
3. Pricing
Pricing is an important consideration for any business. NetSuite pricing can vary dramatically, depending on your needs and the modules you want to use. We can't say there's a safe estimate, but it may seem costly if you are starting.
Overall, the entire ecosystem of features and tools is a cost-effective option in the long run. You can ask for a quote from a sales representative for a clearer idea of the cost structure. The base price is $999 per month. Odoo is an inexpensive option if you are starting. The Odoo community offers a free plan with a few apps such as CRM and sales.
Enterprise versions, either on-premise or online, cost $7.50 for each user every month. However, there are additional costs for each application you intend to use. The lowest is as low as $4, while the highest app costs $40. Visit Odoo's pricing page for a detailed and updated pricing structure.
Verdict: Both NetSuite and Odoo provide affordable options for SMBs. However, Odoo offers more flexible packages than NetSuite.
4. Features and Functionality
Both NetSuite and Odoo offer extensive features and functionality, making them suitable for most business types. The two cloud-based ERP systems are both customizable. Features to note include marketing automation, invoicing management, checks management, and analytic reports.
Despite their similarity regarding features, the two platforms have significant differences in functionality. Odoo has more communication tools, more outstanding accounting functions such as sending alerts, and daily operation features such as quick reconciliation.
Verdict: Odoo provides better features and functionalities compared to NetSuite.
5. Customizations
NetSuite offers its users a better way to customize their systems to meet specific needs. The support team is always available for assistance when customizing modules. Odoo also has its own development platform, allowing users to create their modules. However, Odoo customizations are not as extensive and complete as NetSuite.
Verdict: NetSuite's level of customizations is better than Odoo.
Feature Comparison Between NetSuite vs Odoo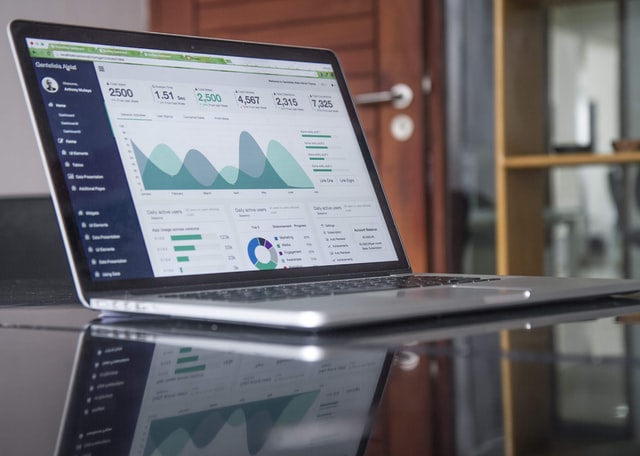 NetSuite and Odoo are CRM and ERP applications. As such, they offer a similar set of features. Below is an analysis of how NetSuite and Odoo compare.
1. Accounting and Finances
Accounting and financial management are essential functions for any business. NetSuite's ERP offers comprehensive accounting and finance management solutions. Users can speed up daily financial transactions, automate inventory management, and keep costs low while maintaining financial controls.
NetSuite allows you to transform your ledger operations and streamline all aspects of tax operations, including daily tax calculations, VAT management, and more. The main aim of the accounting and finances feature in NetSuite is to solve the challenges involved with manual processes, data integrity, data accessibility, and providing a balance in inventory insights.
Odoo allows you to simplify your accounting and financial management system. The accounting and financial features in Odoo help you automate daily tasks, manage taxes and inventory, and provide a holistic view of your business activities. You can create and send invoices to customers, organize expenses and inventory, reconcile transactions, and view financial reports.
Verdict: NetSuite doesn't offer alerts; however, it has better and more comprehensive accounting and financial features than Odoo.
2. Marketing Automation
Marketing automation is a crucial feature for businesses. NetSuite marketing automation is part of the NetSuite CRM offering, where you can manage your email campaigns and track the effectiveness of your marketing activities. It allows you to align your marketing campaigns with the sales team and establish a framework to target leads.
NetSuite CRM helps you create marketing campaigns, automate email campaigns using the suite of built-in templates, manage lead data, track the effectiveness of your marketing activities, and align it with sales. You can also scale up your campaign if needed.
Odoo offers marketing automation tools, helping you automate email campaigns using the built-in templates and manage lead data. It comes with built-in SEO and Blog web apps, allowing you to manage your website and maximize visitor engagement. Odoo stands out with its drag and drop page builder for easier website management.
Verdict: Both Odoo and NetSuite offer excellent marketing automation tools. For this, I'll give it a tie.
3. Sales Management
Sales management is another critical feature for any business. With this, you can manage your sales team, create prospects lists, record quotes and orders, track the progress of each sale, schedule activities to follow up with leads. Both NetSuite and Odoo have excellent sales force management tools.
NetSuite incorporates workflow process management so that users can organize and track the progress of their sales. It has role-based security for better team collaboration and offers automated reminders to keep everyone on task. NetSuite sales features are more globalized, with an ability to manage sales across multiple currencies.
Odoo uses electronic signatures to validate sales and contracts in real-time. It offers customers a personalized and engaging experience with pipeline views, contract statuses, and visual sales tools.
Verdict: NetSuite stands out as it has more sales features than Odoo.
4. E-Commerce
eCommerce is a crucial element in the digital transformation of an organization. It helps you showcase your products online, launch marketing campaigns, optimize product pricing, and increase sales. NetSuite and Odoo offer different levels of ecommerce tools.
The NetSuite SuiteCommerce platform is an all-inclusive eCommerce platform for organizations to launch their online business. It offers you the flexibility to run your company across multiple channels, manage your product catalogs and customer data, automate order processing, process credit cards securely, and generate real-time analytics to make data-driven decisions.
SuiteCommerce is ideal for B2B and B2C companies needing a scalable, customizable eCommerce experience, all in a single platform.
Odoo comes with an open-source online store that is mobile-friendly and secure. It allows you to create custom product pages using drag and drop to manage website content. The e-commerce feature is optimized for all the features you need to launch a comprehensive campaign.
Verdict: It's a tie. NetSuite and Odoo have excellent eCommerce tools ideal for any business.
5. Inventory Management
Managing inventory can be a struggle for any business at one point or another. That's why it's crucial to have an ERP system in place to make sure that your inventory is well tracked.
NetSuite provides you with an extensive inventory management feature, allowing you to create products and services, track the movement of materials within your warehouse, manage customers' orders based on their demand forecast, and configure appropriate reorder points. NetSuite also offers multiple warehouses so that you can operate across various locations.
Odoo's inventory management tool gives you insight into your inventory by managing the quantity, availability, and tracking information for each product. The smart double-entry feature uses machine learning to update inventory levels after every process automatically. It is very adaptable, allowing you to create multiple warehouses and easily manage product groups.
Verdict: Odoo is the better option for inventory management.
6. Human Resource Management
HR management is a crucial element in the growth of your company. It allows you to manage all aspects of employee data, track compensation and benefits, collaborate with your employees, and perform various admin tasks.
NetSuite's SuitePeople provides you with a comprehensive HR management tool that brings together financial and HR data into a single location. It allows you to reduce HR and administrative costs by streamlining performance evaluations, benefits management, and payroll.
Odoo provides you with an extensive HR module that enables you to manage employees on the go. It helps you track employee information, manage timesheets, handle attendance, and manage leaves. You can also evaluate the performance of your employees and recruit new talent using Odoo.
Verdict: NetSuite offers better HR management options.
NetSuite vs Odoo Alternatives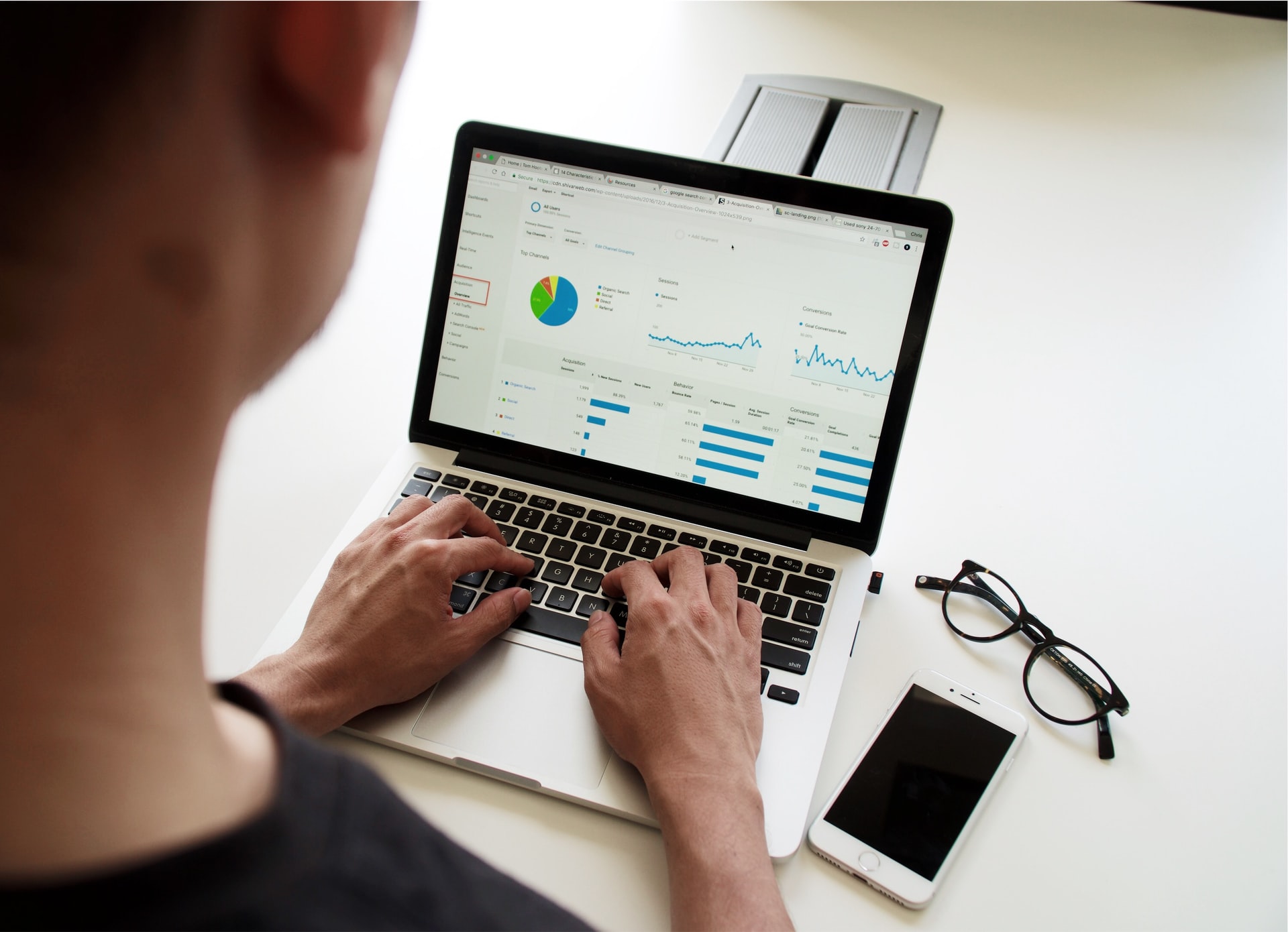 If the above solutions don't meet your requirements, we recommend checking out the following tools.
SAP Business One

Microsoft Dynamics 365

Kinetic

Acumatica

SYSPRO

SAP ERP
FAQs
Question: Is NetSuite better than Odoo?
Answer: After extensive research and analysis, NetSuite is a more comprehensive ERP and CRM solution designed for medium-sized and large businesses. It is more accessible and offers better inventory management, HRM & payroll features, financial management tools, ERP functionalities, etc.
Question: Who are NetSuite Competitors?
Answer: The major competitors of NetSuite are Microsoft Dynamics 365, SAP Business One, Oracle E-Business Suite, Sage Intacct, and SYSPRO. They all provide similar functionalities and services like NetSuite. Some may be more powerful than NetSuite, but others may not be as versatile.
Question: Is NetSuite open source?
Answer: NetSuite is not an open-source product. It is a commercial enterprise resource planning software. It's a modern-day cloud-based ERP and CRM solution with a comprehensive suite of solutions for sales, marketing, e-commerce, services, and support. Advancements in cloud computing have created a more competitive environment among various cloud-based ERP and CRM solutions.
Conclusion
NetSuite and Odoo are two of the most popular ERP solutions on the market. They both offer a wide range of features that benefit businesses of all sizes. However, after extensive research, NetSuite is a more comprehensive solution with better inventory management, HRM & payroll features, and financial management tools.
If you're looking for a cloud-based CRM and enterprise-level ERP solution, I recommend considering NetSuite. It offers a wide range of services that guarantee the success and growth of your business.