Last Updated on April 24, 2023 by Ewen Finser
Having a CRM (Customer Relationship Management) tool that works for you can mean the difference between a growing and a stagnant business. But finding the one that works best for you can feel like an overwhelming task.
There are plenty to choose from, many of them cost way too much, and it's nearly impossible to know what will work until you spend a bunch of time setting it up and trying it out. We'll break down the difference between two of the most popular CRM software solutions out there – Salesforce vs SAP – so you can make a better decision about which one will work for you.
TL;DR: The ultimate pick for me comes down to whether or not your organization needs full resource planning (ERP), or is primarily motivated by the SALES function. For sales divisions or sales-centric organizations, the clear winner is Salesforce here. However, for broader enterprise management, SAP is compelling if you need even 2-3 of the core functions outside of sales.
Main Differences Between Salesforce vs SAP
The main differences between Salesforce vs SAP are:
Salesforce offers a comprehensive CRM tool with all features included in one plan, whereas SAP allows users to choose the functions they need a la carte.

Salesforce dominates the CRM industry with a user-friendly tool, whereas SAP is the leader in the ERP industry.

Salesforce is a great CRM with lots of features, whereas SAP is better at offering tools that are usable by businesses in a wider range of industries.

Salesforce offers a limited offline mode, whereas SAP provides offline access to nearly every feature.
Company Overview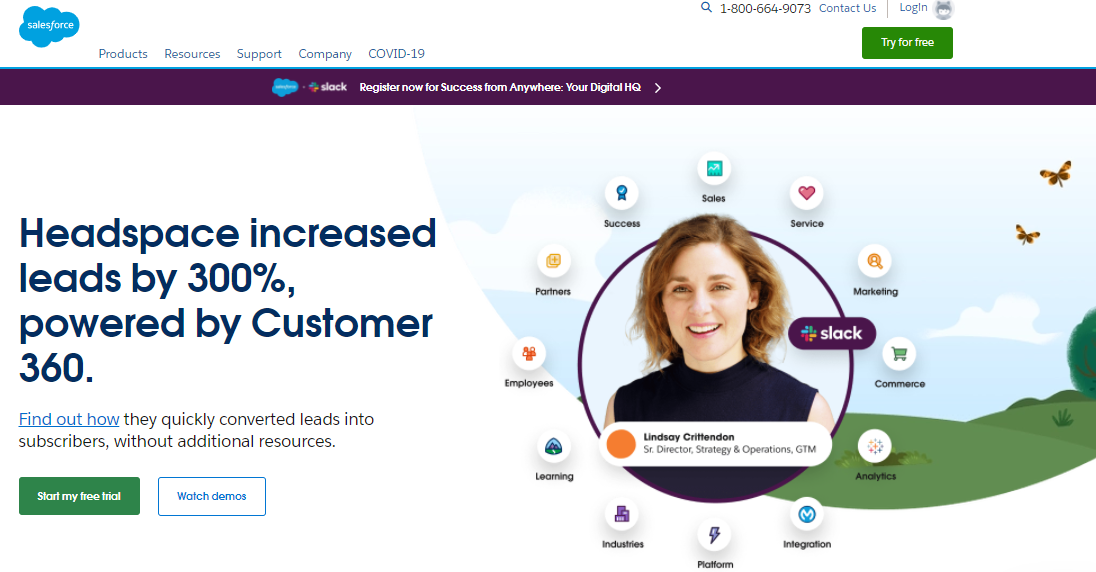 While Salesforce has been around for a while now, it seems to be increasing its reach more lately, and they advertise themselves as a more modern CRM solution with all the tools you need to manage your business.
SAP is an old standby. They've been around for decades, and they're widely used in large corporations that need to migrate legacy data to a new system. While SAP is a comprehensive tool, it can be harder to navigate at times.
Business Intelligence
When it comes to business intelligence, it's definitely something you want. You can gather more specific information about your business and monitor KPIs to stay organized and make better decisions.
Salesforce has a paid add-on called QuikView that allows you to increase your sales team effectiveness by evaluating trends in your pipeline. You can build and track marketing campaigns, develop strategies, and improve your data.
SAP also allows users to analyze their data in real-time by embedding the SAP analytics cloud into your SAP C/4HANA suite. BusinessObjects brings together the capability to report KPIs into the SAP analytics cloud.
While both solutions offer embedded analytics, Salesforce is much more user-friendly, so it's favored over SAP. Salesforce gives you additional capabilities across multiple solutions and your entire value chain, but you'll need to subscribe to the BI add-on.
Winner: Salesforce
Custom Reports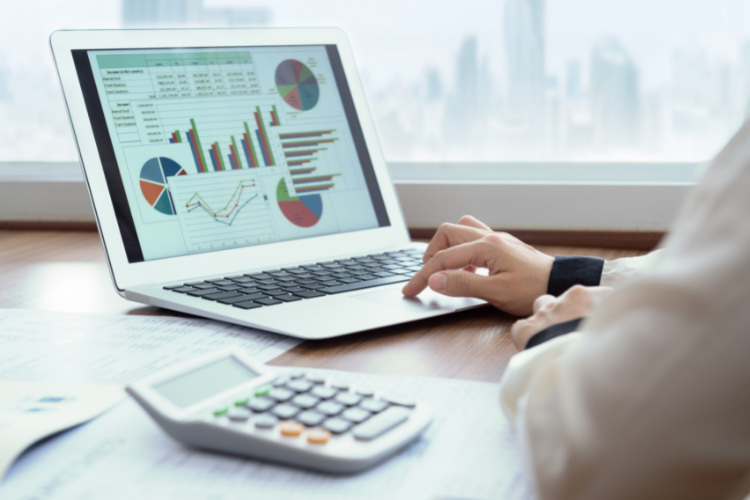 If you're looking for BI, an important component of this is custom reporting. Most of the time, pre-built reporting templates won't meet your unique needs, so you need to create custom reports that support your BI operations.
Salesforce gives you a real-time picture of your business via a dashboard and reports. You can create custom reports or use templates to gather KPIs like conversion, performance rep, and sales metrics.
SAP allows you to manipulate your interactive reports using the same easy UI. You can assign reports to users, so they get viewed by all the right people and no one else. This role-based access adds to your data security.
Winner: SAP
Omni-Channel Experience
Many companies attempt to offer the same experience across all sales channels, but it's often nearly impossible to do without a tool that can streamline this experience. Omni-channel solutions will help you deliver a more consistent customer experience.
Salesforce Commerce Cloud delivers a simple approach by giving you multiple features integrated into one platform. That includes order management, merchandising, operations, and marketing.
SAP also seamlessly integrates digital and physical touchpoints onto one platform. It provides all of your customers with a more consistent experience, no matter which device they're using to interact with you.
Winner: Tie
Offline Mode
If you have technicians who do on-site maintenance or sales reps who are consistently visiting clients, you'll want them to have access to your CRM, no matter where they are. That means even if they don't have internet access, they can still access the tools they need to get the job done.
Salesforce offers an offline mode, but it's quite limited. It will display every feature, but you can't edit any of them. You can view files, but you can't edit or delete them. You can edit notes, but you can't delete them. You can't even give approvals.
SAP supports nearly all of its offline features and provides both technicians and sales reps with full access to and support of their service tools. They can do price calculations, and they'll have access to retail execution tools and promotion creation. It will automatically sync and update the cloud when you get back online.
While both of these tools offer an offline mode, Salesforce severely limits the function of their offline tool, while SAP provides full access to almost everything in the suite and syncs when you go back online.
Winner: SAP
AI and Machine Learning

AI and machine learning is a growing trend in CRM software. This can ensure you're delivering a more personal and predictive experience to every customer, and it can offer you more insights and data points.
Salesforce offers a few AI services.
The Einstein prediction builder predicts business outcomes.

The Einstein Bot can empower your employees and charm your customers by using custom bots that learn based on your CRM data.

Einstein Vision uses in-app image recognition to identify products, brands, and more.

Einstein Language can understand customer emotions and needs and analyze the underlying intent.

Einstein discovery provides insights and recommendations to increase your productivity by finding patterns in your data.
SAP also offers a few AI services as well.
SAP Customer Retention will predict customer behavior.

SAP Deal Intelligence will rate leads and rank them according to how likely it is they close the sale.

SAP Service Ticket Intelligence will automatically categorize help ticks, prioritize tasks, and suggest answers.

SAP CoPilot is a digital chatbot that will ask questions and give answers.

SAP Brand measures the influence of your brand based on advertising and sponsorship.

It can record how often your company logo is used and note its size and position.
Both companies offer plenty of AI integrations that could be helpful to you, but Salesforce seems to have a bit more experience in this area than SAP, which is why it's a favored solution.
Winner: Salesforce
Marketing Functionality
Salesforce has a Marketing Cloud with a variety of features that will allow you to do basic email marketing as well as advanced campaign management across channels. You can also better customize your customer experience. This set of tools includes:
The Data Studio activates data and finds new audiences.

A Social Studio to retrieve data from social media and connect it to activities, creating a digital focus group.

An Email Studio to get the best ROI on your email marketing.

An Advertising Studio to create cohesive advertisements across all channels.

An Interaction Studio to coordinate customer experiences online and offline.

A Journey Builder that creates a single customer view and analyzes the customer journey.

The Salesforce DMP creates customer profiles

The Mobile Studio can create and send targeted messaging on mobile.
SAP offers a marketing cloud that allows you to find data about your customers across every channel and will aggregate this data into a single view. It gives you a more complete picture of your customers and can help you determine how to approach them. You can launch automated campaigns across various channels as well.
The Marketing Analytics tool will use real-time insights to find new opportunities and optimize your marketing campaigns.

Customer Attribution drives your customers to engage, renew, or purchase by analyzing marketing activities.

The Segmentation and Campaign Management tool manages communications to ensure that they're relevant and highly targeted.

Dynamic Customer Profiling creates customer profiles by compiling data from online and offline sources.

The Loyalty Management tool can improve customer loyalty.

Commerce Marketing gives your customers a personalized shopping experience.

Marketing Lead Management will help your sales department generate and nurture leads.

Marketing Resource Management helps you manage all of your marketing activities.
The functionality with both of these platforms is extensive, but Salesforce offers more useful tools than SAP.
Winner: Salesforce
E-mail Marketing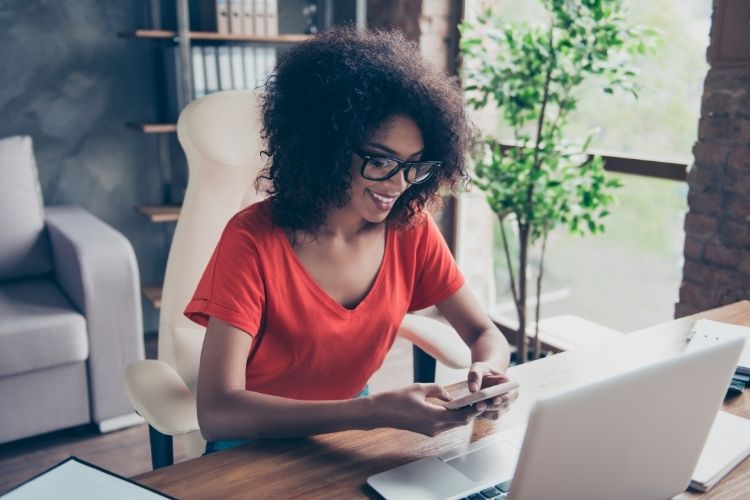 Enhanced email marketing allows you to reach a targeted group of people and meet them where they are today. Studies show that this works, and a sophisticated CRMs can help customize these batch emails.
Salesforce Sales Cloud designs emails and newsletters using templates, but you can also build them from scratch. Build customer profiles and target your audience to cater to their unique needs. View your calendar of scheduled messages and schedule broadcasts or craft strategies.
SAP also allows you to manage your campaigns across channels and attract more customers from many different sources. They excel at high-volume delivery and advanced targeting, but you'll also get in-depth personalization. SAP also integrates your inbound and outbound marketing programs in one place.
Winner: Salesforce
Email Utilities
Not only should you be able to send emails, but you should be able to monitor the performance of those emails as well. Tracking how many were opened or clicked through will give you better insight into how your campaigns are working.
Salesforce will allow you to track these emails using any email app, capturing interactions with customers via email campaigns. You can associate these interactions with contacts and then nurture leads. SAP also tracks interactions from emails, but you have to input the parameters manually if you want to track anything specific.
Winner: Salesforce
Online Case Management
At the core of every CRM should be the ability to manage your information like contacts and events. Every case should incorporate personal information to better help the customer, and cases should be supported by processes that work.
Salesforce case management tool allows you to view and edit your service cases from anywhere. Escalate cases for faster and more accurate answers to customers. You can customize ticket options and improve feedback.
SAP Case Management has reached various sources to collect and store information in the database. It can process customer service tickets and additional HR and financial issues like dispute management, illness benefits, collection management, and tax audits. SAP also offers incident tracking with custom fields.
Winner: SAP
Contract Terms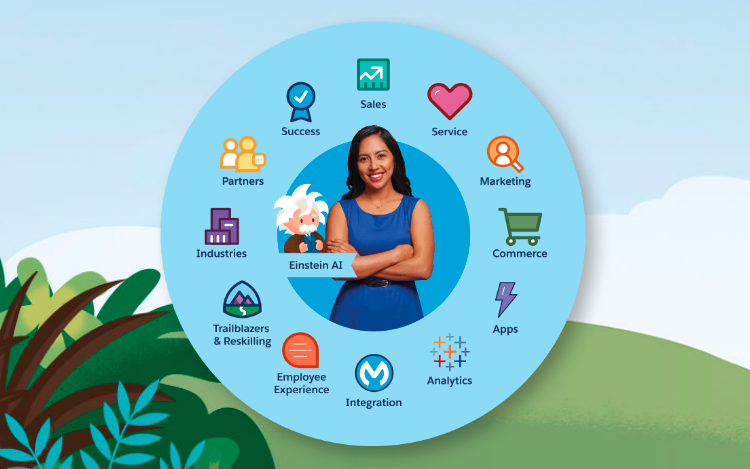 Before you subscribe to either of these solutions, it's good to know what you're getting into. When investing in a CRM and beginning a long-term commitment, you can eliminate surprises by understanding everything upfront.
Salesforce offers a per-user subscription-based pricing model. That means you pay for every user accessing the system. They lock you into long-term contracts, and there's a good chance of your price increasing when you renew. However, you can cancel your contract and permanently delete your data with just a few day's notice, even while under contract.
SAP is similar. They use the same pricing model and long-term contracts. However, they have lower costs, and they're more flexible when it comes to changing the number of users in the middle of your term.
Winner: SAP
Back Office Integration
An ERP (enterprise resource planning) solution is also a valuable asset for many companies. It's designed to streamline your business operations, whereas CRM focuses on the customer experience and marketing side.
However, integrating your ERP and your CRM will boost even more and can streamline your business in ways you never thought possible.
Because SAP has been the industry leader in ERP systems for the past 30 years and Salesforce is the current leader in CRM applications, many businesses have taken to integrating these two systems together.
While these integrations can be costly upfront, Salesforce makes it easy to develop custom integrations using their API or use their apps marketplace for simple connections. If you're integrating Salesforce CRM with your current ERP, you'll find that it has native integration with Oracle vs SAP, which are the two largest ERP systems. Many ERP systems are built around the Salesforce CRM because it's the biggest solution.
If you're integrating your SAP CRM with an existing ERP, integration is smooth if you're already using an SAP back-end. Using C/4HANA and the SAP ERP will reduce your subscription cost as well.
Winner: SAP
Industry Business Process Support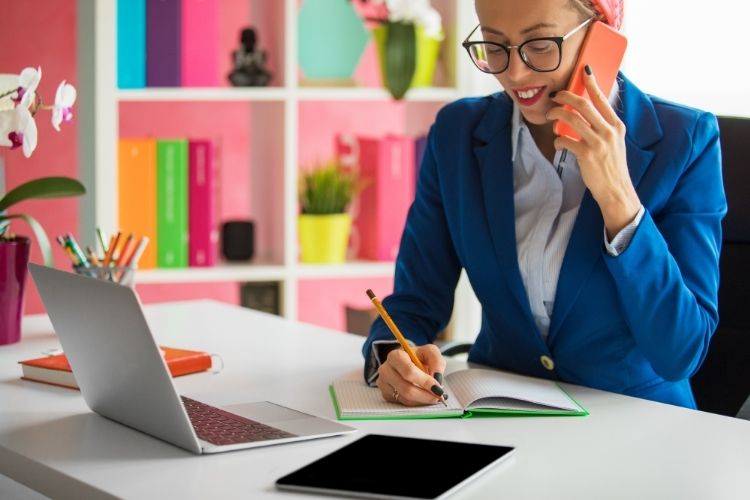 Every industry has its own business processes, so your CRM software needs to be able to support your processes and meet your specific needs.
Salesforce has been setting the bar high when it comes to CRM software. It can streamline sales, marketing, and customer support as well as provide a deep analysis of all of your information. While Salesforce doesn't do a fantastic job of catering to many different industries, they definitely win when it comes to CRM-specific support.
SAP solutions are based on the SAP ERP, and they do a great job of supporting business processes in a wide range of industries, including logistics, manufacturing, development, and finance. SAP is very diverse and functional.
Winner: Tie
Knowledge Workflow
This is just a fancy way of saying you can search for helpful information your staff may need to operate the software, from video tutorials and articles to forums and peer support. It's a resource for your staff when they run into problems or have questions about a particular workflow.
Salesforce Knowledge offers a knowledge base that you can use to create and manage your content. You can create and search articles, provide step-by-step tutorials, foster forums for interaction, and more. Your knowledge base has role-based access, so you can publish articles with varying levels of permissions.
The SAP Knowledge Base allows your interaction center agents to search for documents, cases, and solutions and email them or send them to customers via chat. There's also a limited version of this available to the public that contains FAQs and some other information.
Winner: Salesforce
Question: Does Salesforce replace SAP?
Answer: Salesforce leads the CRM industry with almost 20% market share, which is more than double that of its closest competitor, SAP. If you're looking for a CRM tool, you can use Salesforce or SAP, but you don't need both.
What's interesting is that even though Salesforce is the largest CRM name on the market, it's also the tool that has the highest rate of turnover. More customers replace Salesforce with a different option than any other CRM.
Question: Is SAP a Competitor of Salesforce?
Answer: While Salesforce and SAP Sales Cloud from competing in the CRM market, Sales Cloud is only part of the larger SAP ERP business suite. SAP doesn't do CRM functions as well as Salesforce, but it offers a wider range of tools for more industries.
Question: Is SAP a CRM or an ERP?
Answer: SAP offers both a CRM and an ERP. The CRM tool is part of their ERP business suite. You can integrate both solutions for a more comprehensive workflow when it comes to customer relationship management and resource planning.
Final Thoughts on SAP vs Salesforce
For some, this may be too close to call. There are pros and cons to each system, and it all comes down to what will work best for you. Salesforce vs SAP are both very powerful tools built by knowledgeable companies.
Salesforce offers comprehensive features, but they don't allow you to pick and choose. You have to pay for the entire suite, which prices many businesses out. However, their interface is much more user-friendly and easier to use than most other CRM tools for customer relationships.
SAP is more cost-effective for most companies, and they cater to a wider range of industries, but their tools aren't as robust. While you only pay for what you need, the interface can be complex and difficult to navigate.
These are both very impressive tools with plenty of capabilities, including cloud access, process automation, marketing, and support. Choosing the one that's right for you will improve your sales process and make your entire business more efficient.
Salesforce and SAP Compared to Peers
If you still aren't quite sure which sales and marketing automation platform to go with, check out some of these head-to-head comparisons of SAP and Salesforce vs top competitors.
Salesforce Alternative Options Compared
SAP Alternative Options Compared