Last Updated on January 15, 2023 by DMEditor
It's safe to say that tech has revolutionized near-on every sector…and real estate is no exception.
The major game-changer? Software like CRM.
High-quality CRM's are cheaper and boast more sophisticated features than ever before. So, it's no wonder real estate agents make up a quarter of all CRM users!
With that in mind, we're going to explore what real estate CRM's actually are, and which real estate CRM's are the best in the biz.
Let's dive in and find the best CRM for real estate!
What's Real Estate CRM?
Customer relationship management software (CRM) enables users to manage their client relationships from the convenience of one dashboard. And a real estate CRM software is just a platform explicitly tailored to serve the needs of realtors.
At this point, it's worth mentioning that the phrase 'real estate CRM' can refer to two types of CRM systems:
A CRM software specially designed for realtors
General CRMs that boast real estate-friendly tools.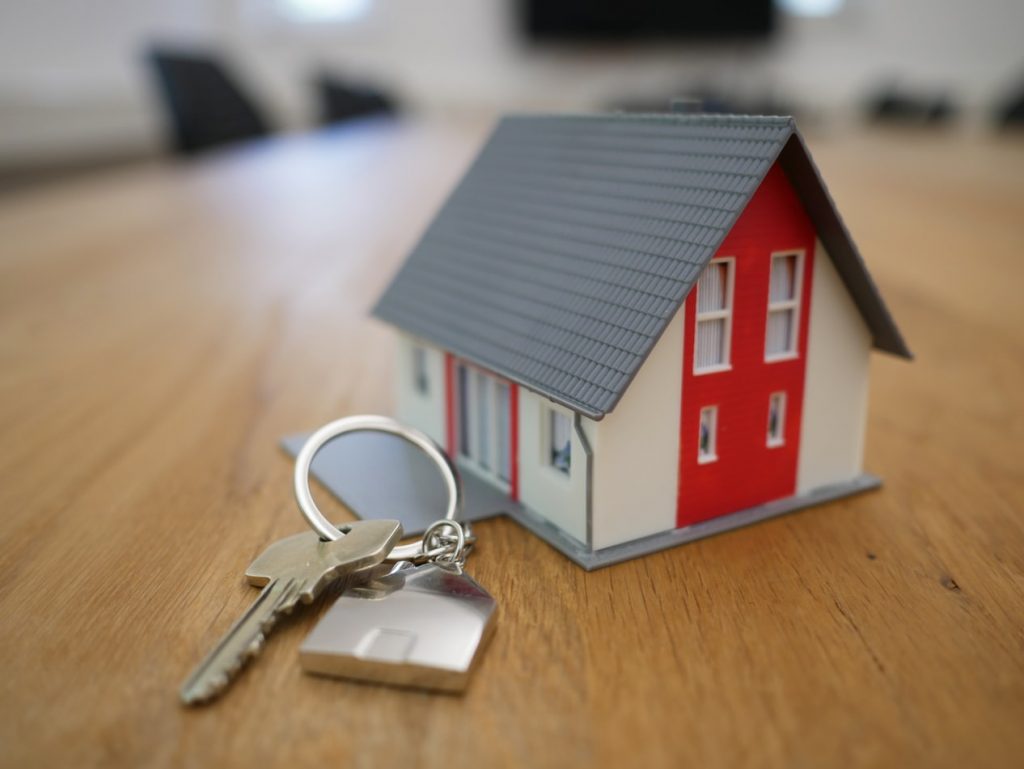 So, what does a high-quality real estate CRM permit you to do?
Better interact and engage with leads, prospects, and existing customers to improve customer retention and, hopefully, in the long run, boost sales.
Create, manage, and store customer profiles (buying history, previous communications, customer info, etc.)
Track where potential deals stand – every stage of the way. You can organize and monitor all your sales activities: from cold calls to open houses to closing the sale… a top-notch CRM should help you manage each stage of the sales process.
Automate monotonous tasks (like data entry)
On top of all that, a real estate CRM that's worth its salt will input all your customer data automatically. For instance, if a website visitor fills out an opt-in form on your website, this data should automatically save inside your CRM. From there, any future communications you have with the prospect can be tracked, so that you can tailor your messaging to suit whatever stage they're at in their buyer's journey.
Market Leader is a fantastic example of a real estate-specific CRM system – It's definitely one of the best CRM for real estate. It's the perfect solution for any realtor looking to capture their prospect's details automatically.
From there, every interaction they have with your brand is hyper-targeted. Market Leader makes it simple to keep an eye on where your leads are coming from and what your conversion rates look like. Best of all, you can see which properties users have viewed or saved – so you can tailor your messaging to meet their exact needs.
Market Leader's robust CRM makes connecting with clients and prospects a breeze by providing the following functionality:
You'll receive automatic text and email alerts when you receive a message from a client so that you can respond quickly with a helpful response.
You can send relevant listings to subscribers automatically and at a pre-set frequency.
You can use advanced filters and segmentation to target the right people with your content.
On top of that, Market Leader makes it easy to:
Publish market listings on hundreds of property websites
Set featured listings
Send automated responses when prospects get in contact to help keep them engaged with your company while you compose a reply.
Automatically sync leads from Zillow, Trulia, Realtor.com, etc.
Launch multi-channel marketing campaigns and receive reports regarding their success.
Get the training you need to generate and convert high-quality leads. You'LL get access to plenty of webinars, AKA 'The Pro Success series.' These take you through all the basics and best practices you need to attract, capture, and nurture leads quickly and easily.
As you can see, there are lots to familiarize yourself with, which is why Market Leader provides plenty of product support. It doesn't matter whether you need help setting up your account or executing high-converting marketing campaigns. Everything about their interface is intuitive, and there's plenty of customer support on hand to help.
Market Leader's USP:
One of the things that make Market Leader stand out from the crowd is that it owns housevalues.com. This is a very popular site that homeowners use to calculate the estimated value of their property. And there's (usually) only one reason why someone would calculate their property's value…they want to sell.
Potential property sellers input a whole host of details, including their:
Geographical location
Neighborhood
Size of the property
…Just to name a few.
These leads (and their data) are captured by Market Leader and sold exclusively to realtors using Market Leader's CRM platform. You just claim the zip code you're operating in, and go from there. This is worth its weight in gold if you're looking to obtain high-quality leads within a specific location and improve your sales rate.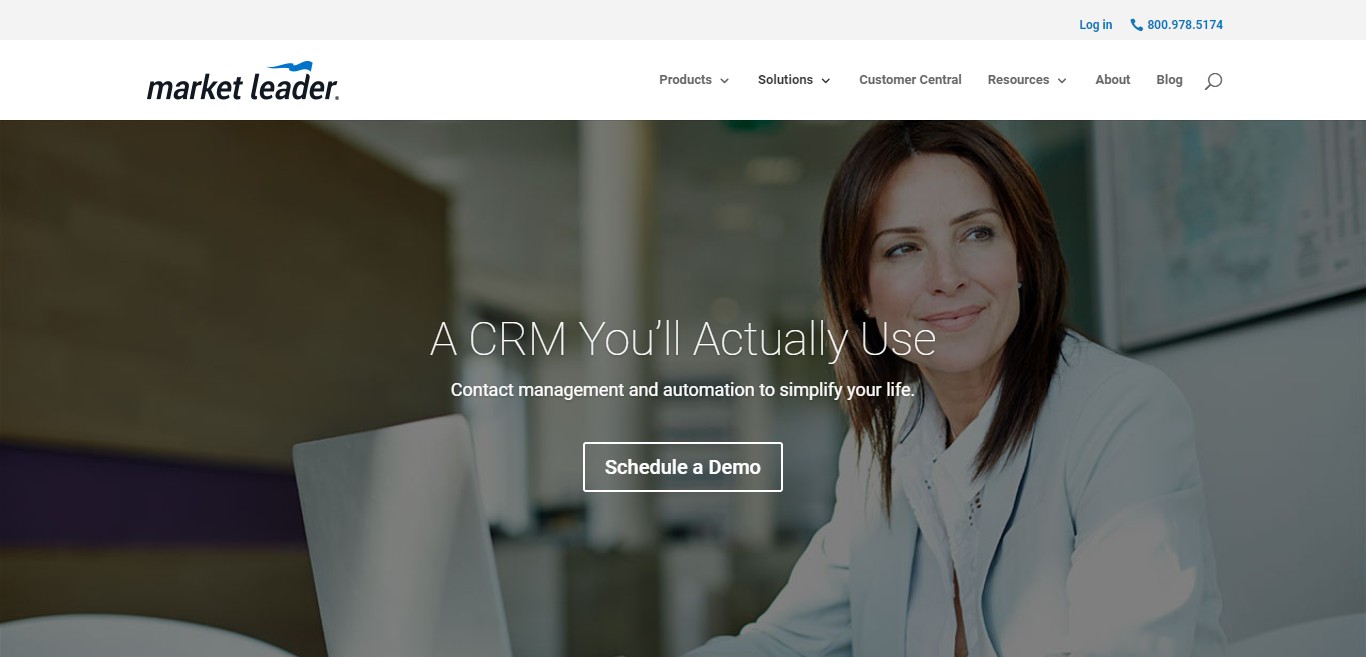 Market Leader's Drawbacks:
Unfortunately, if you choose to launch a website using Market Leader, it's hosted on their domain. This isn't great for branding, and if you ever want to leave Market Leader and transfer over to a new CRM, this gets tricky.
It's also worth noting that a few users complain that some of the leads they paid for were 'low quality.' Also, in comparison to some of its competitors, there aren't as many features on offer. So, it's swings and roundabouts!
How Much Does Market Leader Cost?
The Pro plan costs $99 a month (billed annually)
The lead service costs $20-30 a lead.
TotalBrokerage is a robust CRM that helps agents keep a record of all their prospect, client, and customer communications and data.
This platform boasts the following features:
Lead and marketing management tools: TotalBrokerage integrates with every front-end website and captures leads from third party platforms (including Facebook and other lead generation websites). By collating, organizing, and tracking all your leads from one centralized location, you can streamline your lead management. You can then route leads through an entirely flexible system to help you respond to prospects as quickly as possible with content and messaging that best resonates with them.
Automated transaction workflows: This permits users to create, modify, and store all their necessary forms and documents related to their property purchase in one place.
E-signing that's compliant with ESIGN and UETA Act.
Accounting tools: Here, you can track your accounts and manage commission splits. Realtors can also keep an eye on individual transaction expenses and calculate the gross and net profits for their end-of-year tax preparation.
A Zapier integration: This empowers you to capture leads from near-on any third-party source.
…Just to name a few.
It's also worth noting that TotalBrokerage enables you to create and launch email drip campaigns and set customized auto-responses. You also get access to a built-in HTML editor, so if you boast some coding know-how, you can customize this platform to meet your specific needs.
There's also an auditing feature that keeps a record of every change you make. So, if you need to refer back to something you've edited, that's totally possible. Last but not least, you also get access to customizable reporting tools. These come in handy for generating valuable insights into lead conversions, financial forecasting, and critical performance indicators.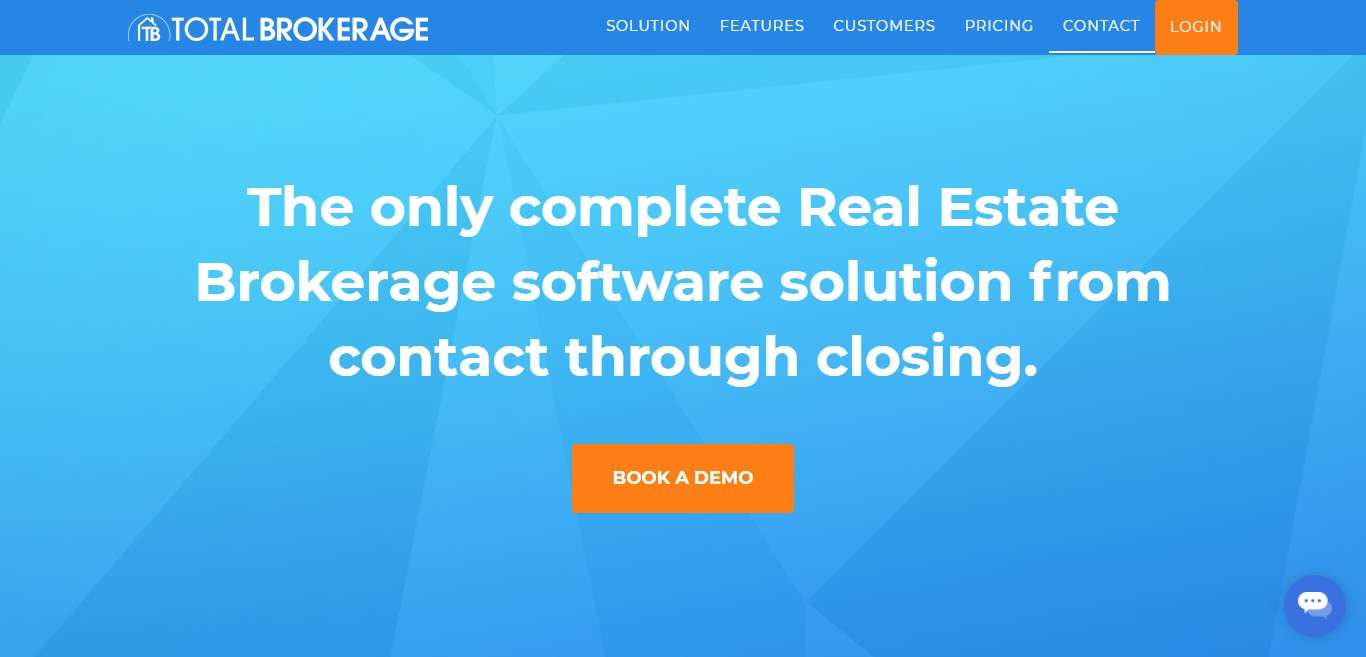 TotalBrokerage's Drawbacks:
The sheer number of features TotalBrokerage has to offer is a double-edged sword. Yes, the functionality is fantastic, but to begin with, it can be a tad overwhelming. Also, there's a lack of native integrations. As such, you'll have to rely on Zapier to capture and sync customer data from most third-party sources.
Plus, you can't craft your own personal templates; only administrators can handle this. And, some customers report not being able to send documents or emails to prospects who weren't 'in transactions.'
How Much Does TotalBrokerage Cost?
TotalBrokerage's Brokerage, Teams, and Agents Plans are priced on a sliding scale. For ten agents, these start at $219 a month (billed annually).
Alternatively, there's the Mega Brokerages Plan. This is ideal for firms with more than 250 agents. If that sounds like your business, you'll have to contact TotalBrokerage directly to get a customized quote.
Wise Agent is another high-quality real estate CRM that offers a full suite of features.
Most notably:
Transaction management, lead generation, and contact management tools
A landing page builder
A commission tracker
Smart marketing automation functionality
Best of all, you can add unique fields to the opt-in forms you use on your website.
For instance:
Additional addresses
Spousal info
Their child's birthdays
Pet names
With this kind of data to hand, you can take marketing personalization to the next level.
You also get access to a 'referral tree.' This feature enables you to keep an eye on how many of your past clients have referred leads to you. Then, how many of those leads referred you…and the cycle continues.
We also love the 'call list' feature. This tells you who you need to call and follow up with on any given day. From there, you'll enjoy one-click access to the necessary contact information and any previous communications you've had with the client. This helps to ensure you're fully prepped with the info you need to serve your client best.
Lastly, if you're a busy realtor on the go, you'll be pleased to hear you can manage your business using Wise Agent's mobile web app. From here, you can access your contacts, vendors, planner, call list, and task list, wherever you are!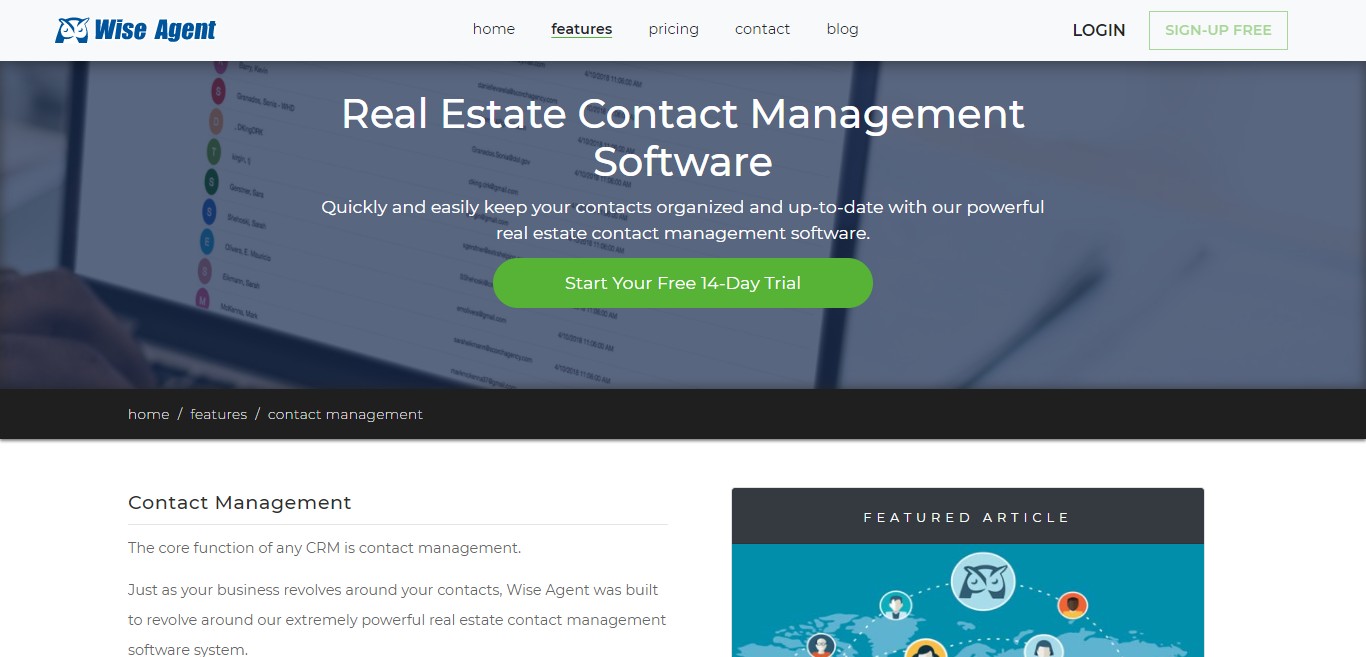 Wise Agent's Drawbacks:
Some users complain about a 'moderate learning curve,' so you'll need to put some time aside to familiarize yourself with this platform.
Other Wise Agent customers complain that product updates and other significant changes to the software's features aren't always clearly communicated to customers before they're implemented.
It's also said there are a few syncing bugs. However, it's worth mentioning that the Wise Agent team is always working to fix these. Another customer also says they'd like to see a more modern monthly newsletter template added to the library.
How Much Does Wise Agent Cost?
If you're considering either a monthly or annual Wise Agent payment plan, you'll enjoy a 14-day free trial.
The monthly plan allows for up to five users and costs $29 a month (billed monthly)
The annual plan also allows for up to five users and costs $299 a year (billed annually)
The Enterprise plan is available for more extensive operations. To receive a customized quote, you'll have to contact Wise Agent directly.
You can also add extra users for a nominal fee per month (again, you'll have to contact Wise Agent directly to receive a quote).
If you're after collaboration-focused CRM to better organize your sales teams, then Follow Up Boss might be the best platform for you.
This solution comes with the following features:
Smart lists for calling
Pre-set email drip campaigns
Action plan templates
An in-app calling functionality
Two-way sync with Gmail and Office 365
Google Calendar sync
Follow Up Boss's functionality work wonders for handling:
Follow-up messages
Nurturing customer relationships
Creating and launching text and email marketing campaigns
Tracking visitor activity on your website (via the IDX integration), like which properties they've viewed, how many listings they've clicked on, their budget, etc. This info comes in useful for more accurately segmenting your leads.
We also want to point out that Follow Up Boss is incredibly intuitive with its drag-and-drop Kanban view. Not only that, but you can also automatically import leads from over 200 sources and create handy to-do lists. At the start of the day, log into your CRM. Then click the "tasks" button; this lists all the things you need to do for the day. Then, as you go about completing these jobs, you can start checking them off. Simple, right?
Follow Up Boss is also an excellent platform for tracking calls. This function enables you to gather essential data about the success of your agent's calls so that you can do what's necessary to improve your conversation rates.
For instance, you can track:
The number of calls, emails, and texts your agents sends
Your average conversion rates
How many conversations lead to appointments and how many of those appointments lead to sales
Then, you can monitor this data to see whether, over time, your conversions trend up or down.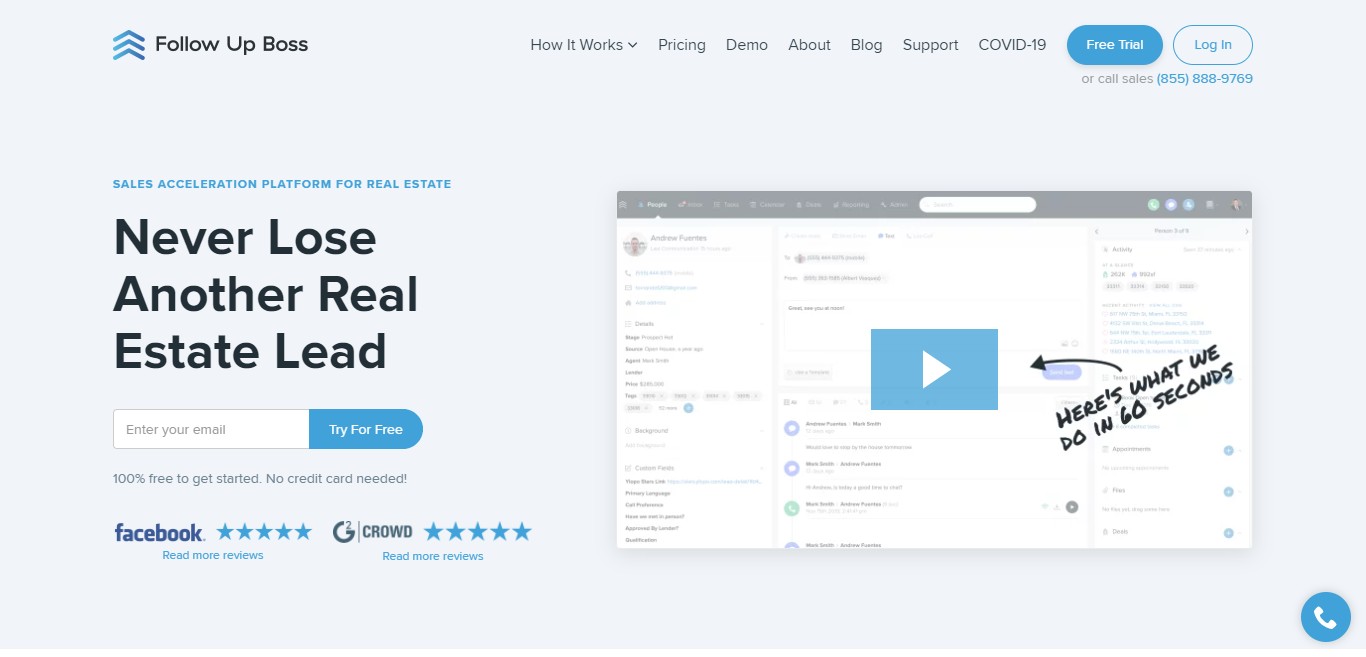 Follow Up Boss's Drawbacks:
Some of Follow Up Boss's users say they'd like to see a more generous selection of campaign templates. Also, some complain that creating custom automations is tricky and that the mobile app doesn't offer as many features as its desktop counterpart. Most notably, there aren't tags for Smart Lists.
How Much Does Follow Up Boss Cost?
The Start Plan: Billed annually – $41 per user/per month (with two months free). Or, billed monthly, it's $49 per user/per month.
The Grow Plan: Billed annually is $57 per user/per (with the first two months free). Or, billed monthly, it's $69 per user/per month.
The Dominate Plan: Billed annually is $82 per user/per month billed (with the first two months free). Or, billed monthly, it's $99 per user/per month.
The Platform Plan: Billed annually is $833 per 15+ agents per month (with the first two months free). Or, billed monthly, it's $1,000 a month.
Website: followupboss.com
FAQs
We'll wrap up this review by answering some of the most frequently asked questions we hear about CRM's for realtors:
What's a CRM for Realtors?
CRM software makes it easier for organizations to interact with leads, prospects, and existing customers. More specifically, to the sphere of real estate, a CRM explicitly designed for realtors can help them automate mundane tasks like data input. It also assists real estate agents with keeping on top of buyers interested in purchasing a property.
How do you use a real estate CRM?
There are plenty of ways to utilize real estate CRM:
You can train your staff inside your CRM.
You can share client information amongst your team.
You can integrate with whatever solutions you're already using with your CRM.
You can use reporting, performance tracking, and analytics to help you and your team close more sales.
You can access sales forecast reports to see how profitable your business is. You should spot trends as to which strategies work…and more importantly, which don't.
Does Google have a CRM?
At the time of writing, Google doesn't have a CRM. However, there's a call for one; many people want a CRM for Gmail.
What software do real estate agents use?
Of course, there are tons of other CRM software that real estate agents use (besides the ones we've listed above); some of the more popular platforms include:
AppFolio
BoomTown
IXACT Contact Real Estate CRM.
KvCORE
Point2 Agent
Z57 Solutions PropertyPulse
Zurple
So, Which CRM for Realtors Will You Go For?
Having read this review, we hope you have a better idea of what the best CRM for real estate is and how it will aid your business. Whichever you decide, let us know how you get on in the comments box below!
Further read: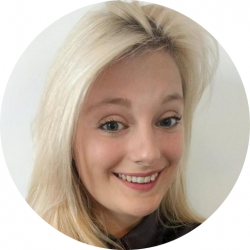 Latest posts by Rosie Greaves
(see all)